The ultimate CHRISTMAS GIFT GUIDE – 60+holiday gift ideas for everyone
Article may contain Amazon & affiliate links. As an Amazon Associate I earn from qualifying purchases at no additional cost to you.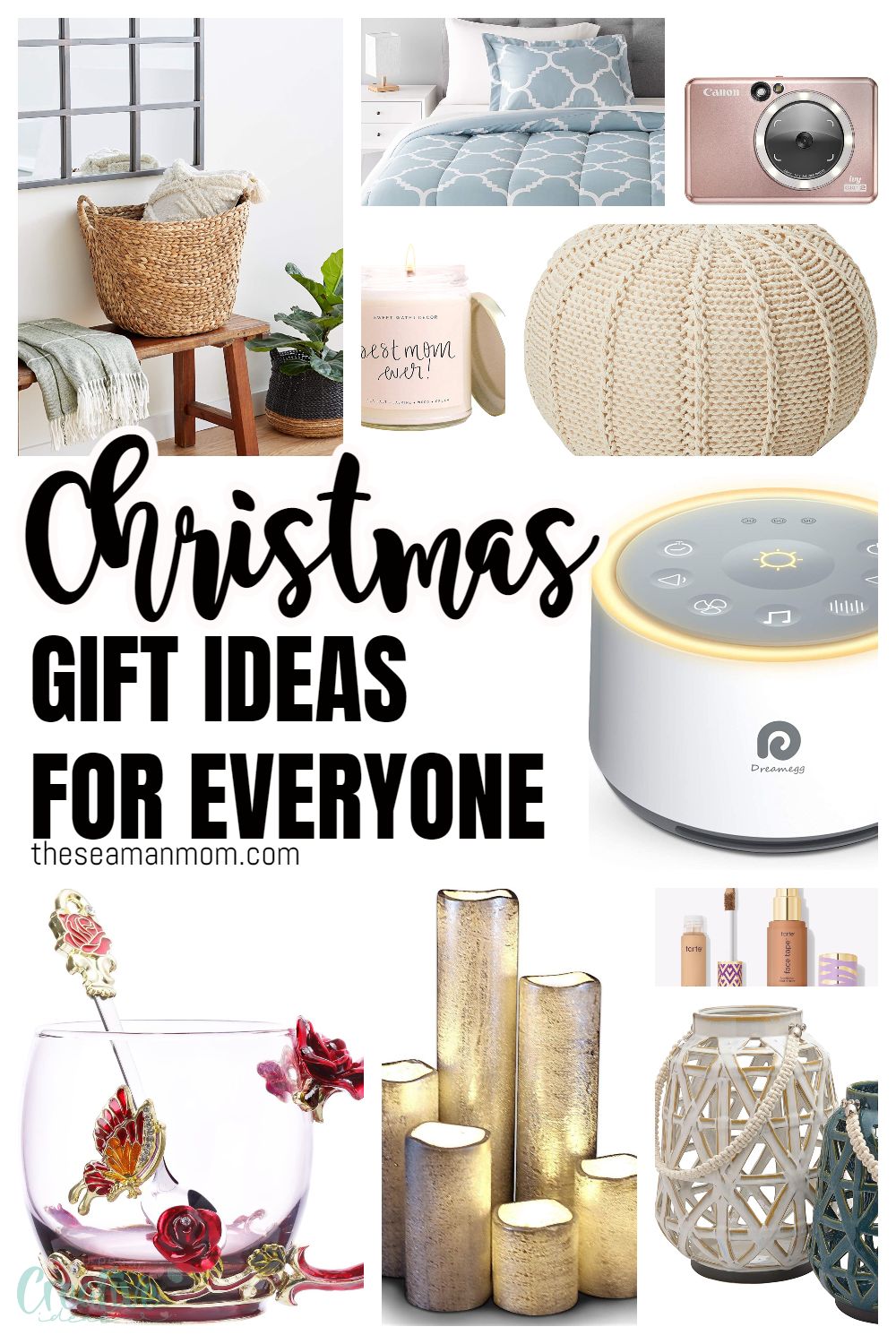 Christmas is just around the corner and I've got the ultimate Christmas gift guide! Find the perfect gift for your family and friends. Check out our best Christmas gift ideas here!
Christmas gift guide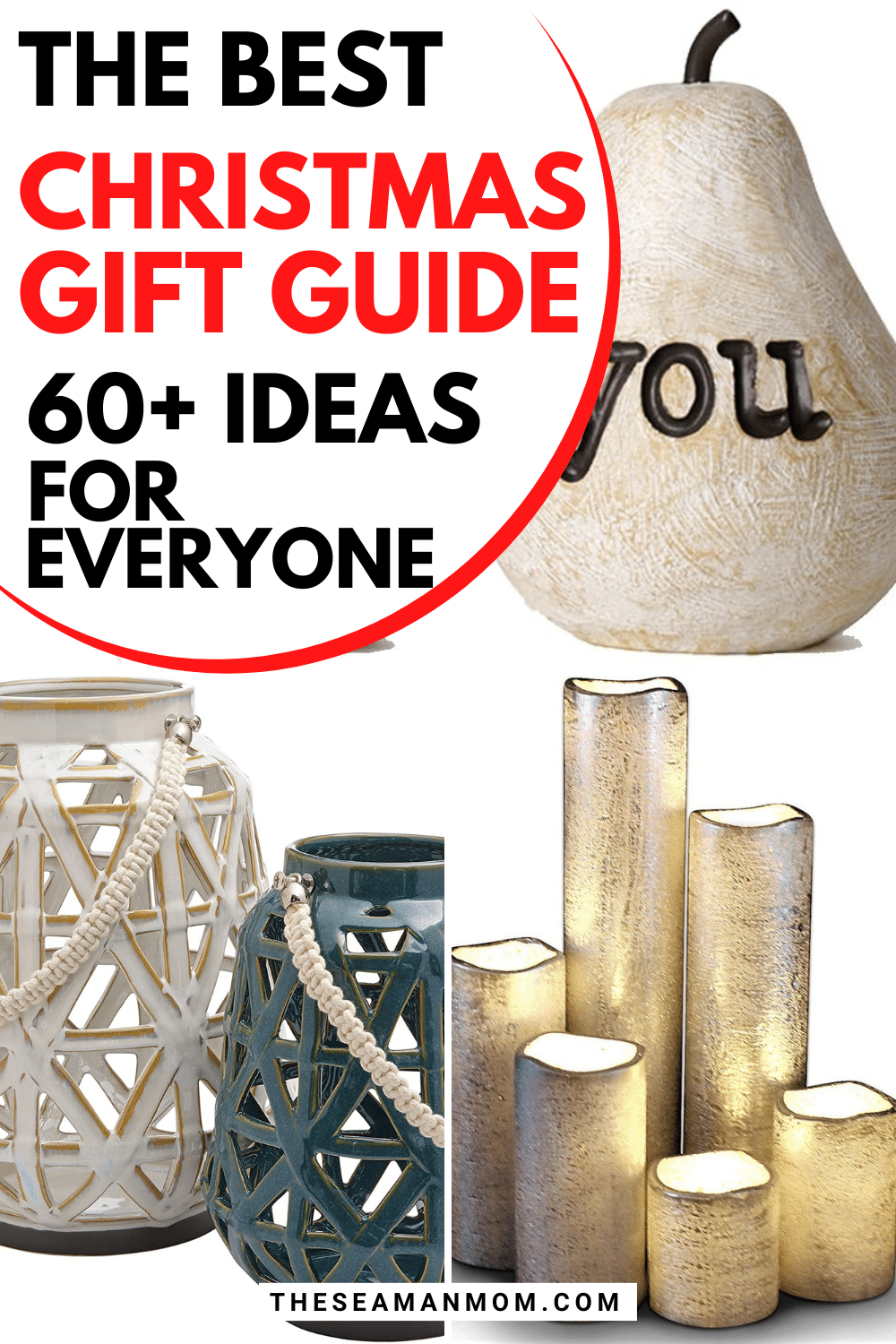 Christmas is coming and we are looking again for nice and cute presents for our friends and family, the best stocking stuffers. They are all different and have different tastes and passions. So I've put together a little Christmas gift guide with some of the best gift ideas we can offer everyone around us to make your holiday shopping easier and show them your appreciation .
The Christmas gift ideas in this gift guide are only a few suggestions to begin with. The possibilities are endless and there is a perfect gift for everyone in our lives, so we only need to use our imagination to think of the best Christmas gifts for our loved ones. They will always appreciate the effort put into personalizing their presents, so take your time to think what they love most and come up with some thoughtful gifts. Or find a way to get a little insight into their wish list. Plus, it's a lot more fun creating the gifts yourself than just buying some off-the-rack series things.
Christmas is the greatest time of the year – a time for family, friends, and of course gifts. Why not pick a gift that leaves a lasting impression – a gift that will change a person's life forever? I hope you'll enjoy this Christmas gift guide with affordable gifts and find a little something for family members and friends!
If you need help keeping track of your gift lists and expenses, this printable Christmas planner is great to keep on hand! Also if you have sewing enthusiasts in your family or circle of friends, these sewing gifts are super useful (or maybe they'll appreciate cute gifts such as these ones)
Christmas gift guide for her
---
We always need some cute pajama to sleep in, and holidays are the perfect time to renew someone's wardrobe. Themed, coy pajamas can be just the thing to get into that holiday feeling and enjoy Christmas mornings even more.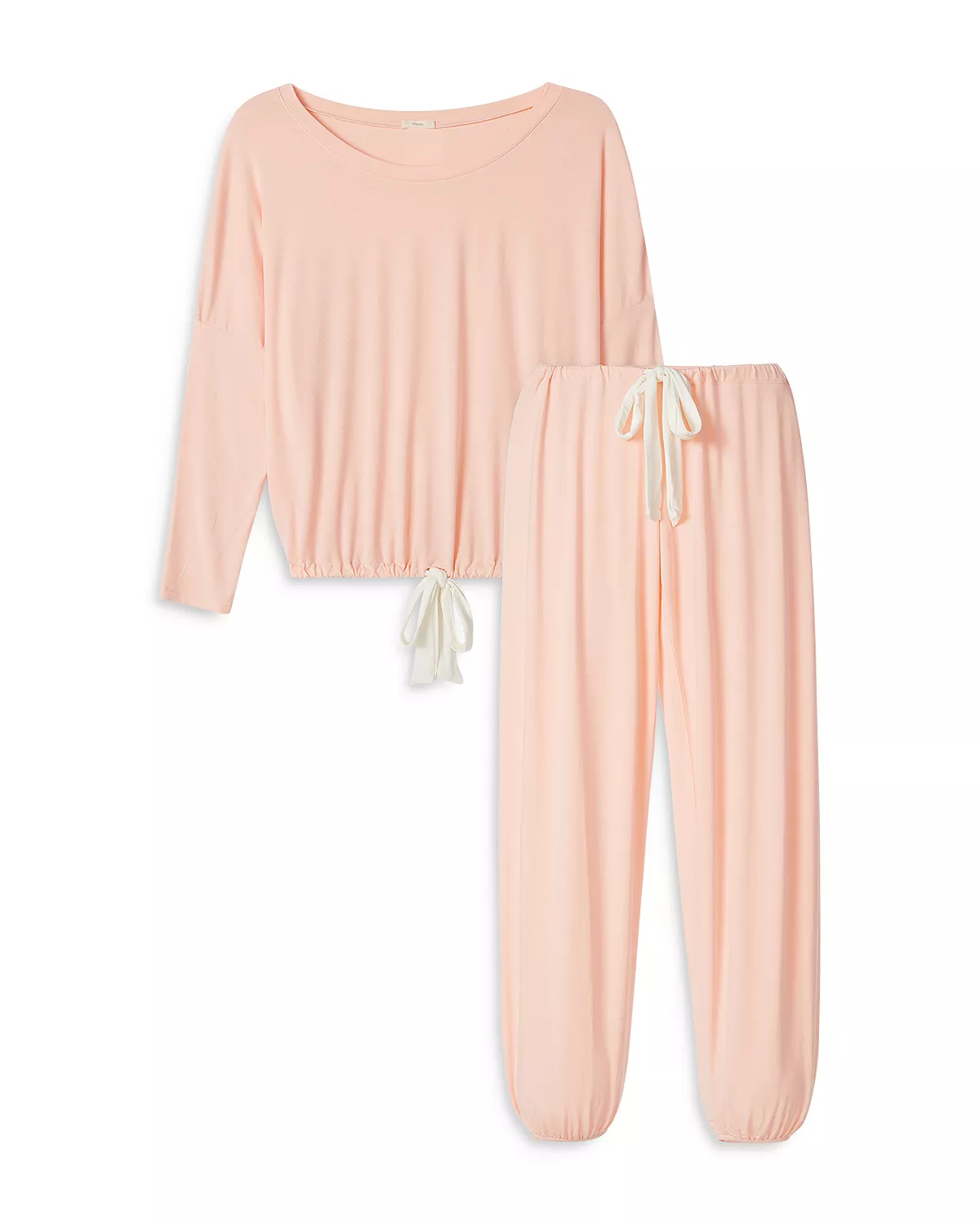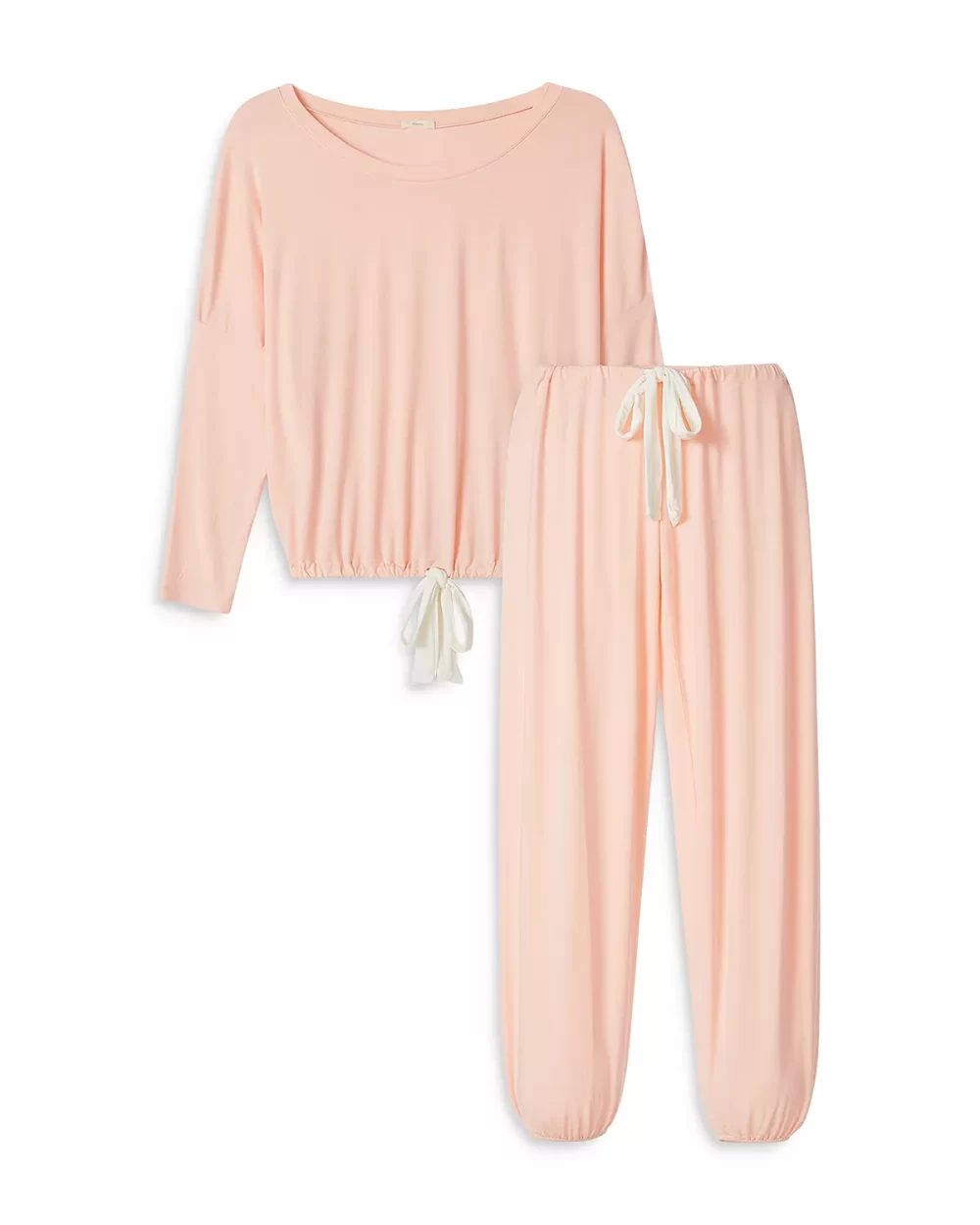 ---
Comfy slippers come in so many shapes you will surely find something your friends will adore. Animal slippers are a thing, especially for animal lovers. Bonus if you can find something that resembles their pets. Cute, delicate slippers for mom and grandma are also great gifts to keep their feet warm during winter.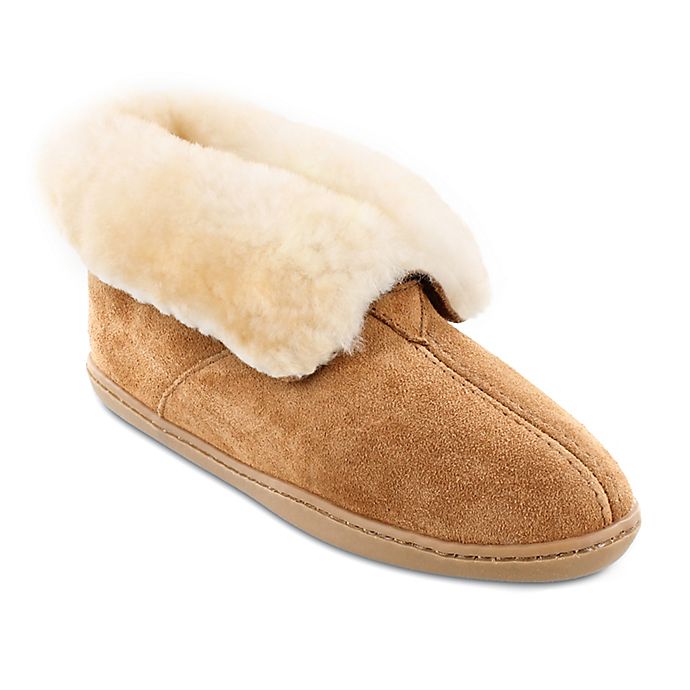 ---
This gift is a bit two-edged. Make sure you know the person who will be using them is tolerant of the substances in the cosmetics. After all, you want them to feel better after using them, don't you? Try to find out which cosmetic brands they love and use, and go for those.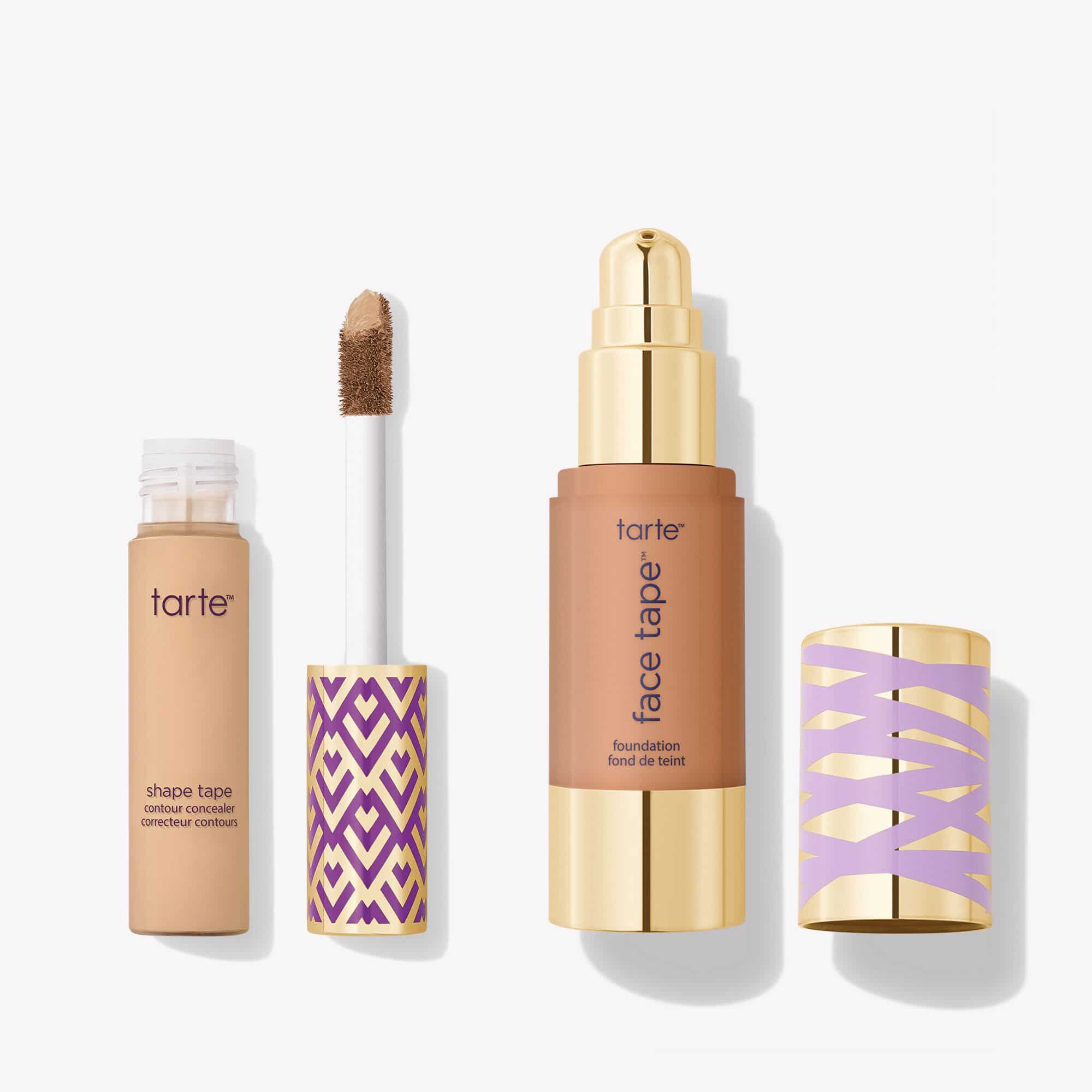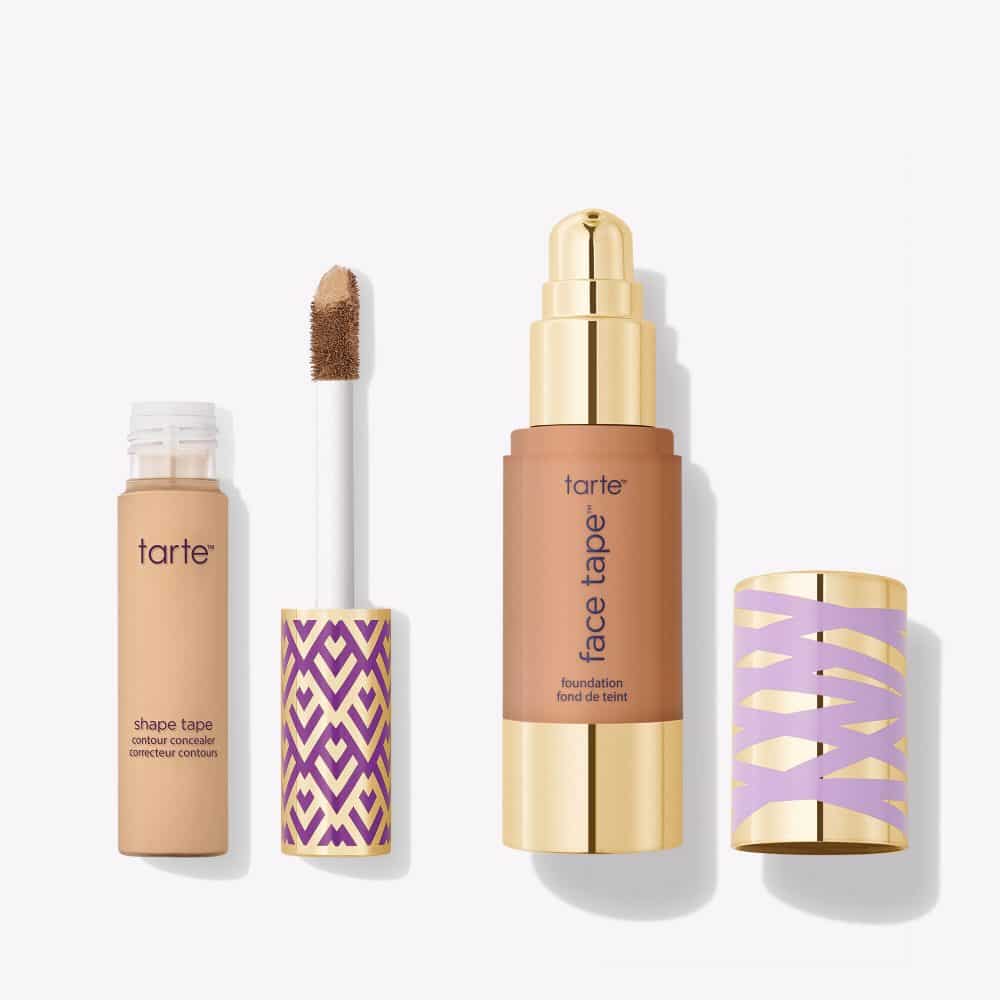 ---
Made with clay and paint these pears are incredibly adorable, mom will absolutely love them! Three of the most darling little pears you will ever lay eyes on.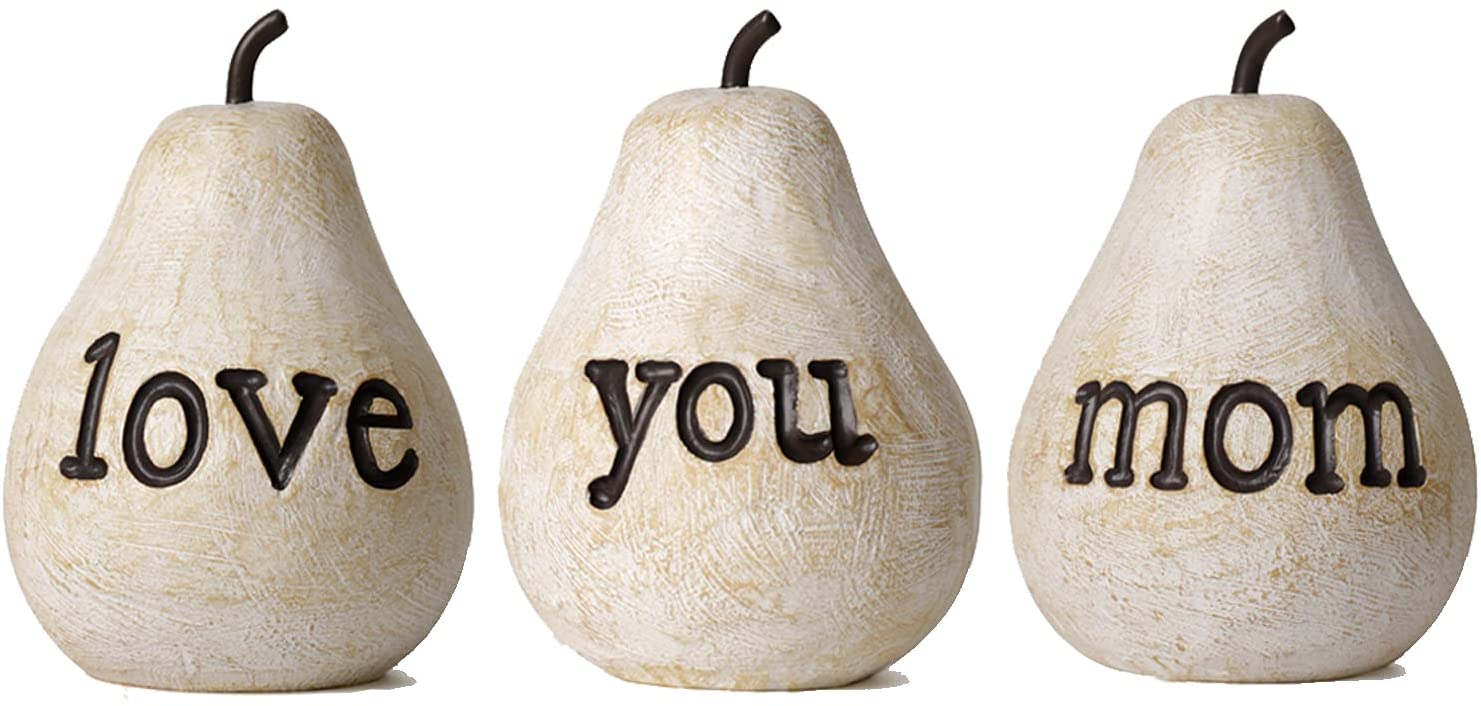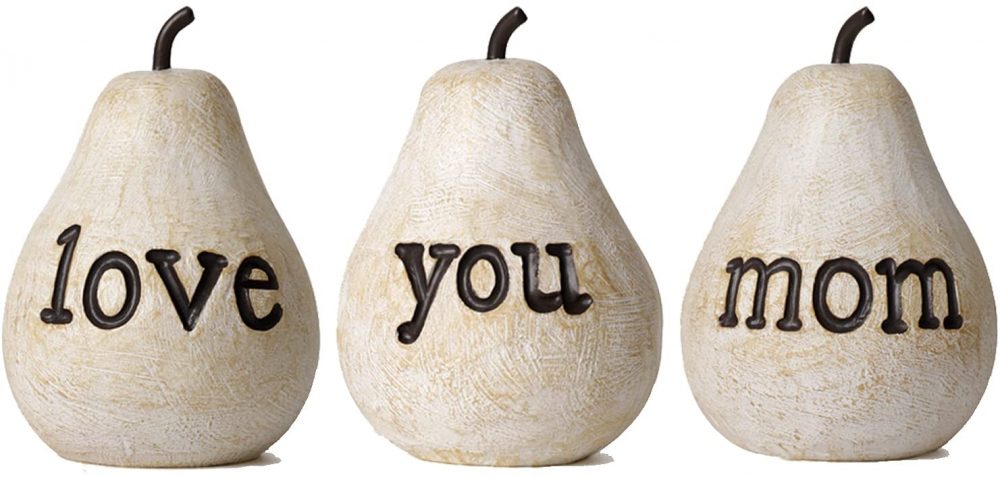 ---
Perfect for bubble and spa baths, these adorable handcrafted bath fizzies are made with shea and cocoa butter, great for dry skin. Scented with lavender, vanilla, strawberry, coconut, mango, rose and melon, these also come in different colors.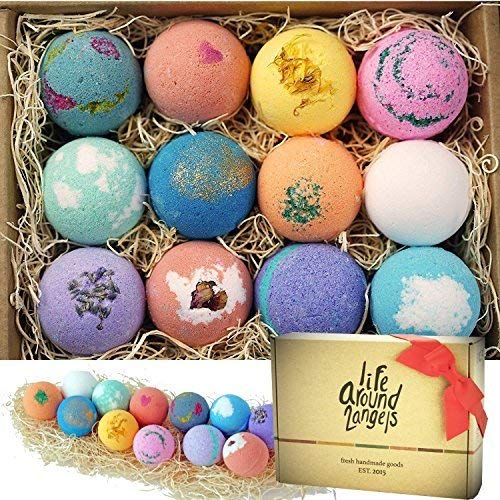 ---
In addition to being a great gift idea, these soy wax candles can blend in with any home decor style from rustic, to modern, to farmhouse. With scent notes of jasmine, wood, cream and sea salt.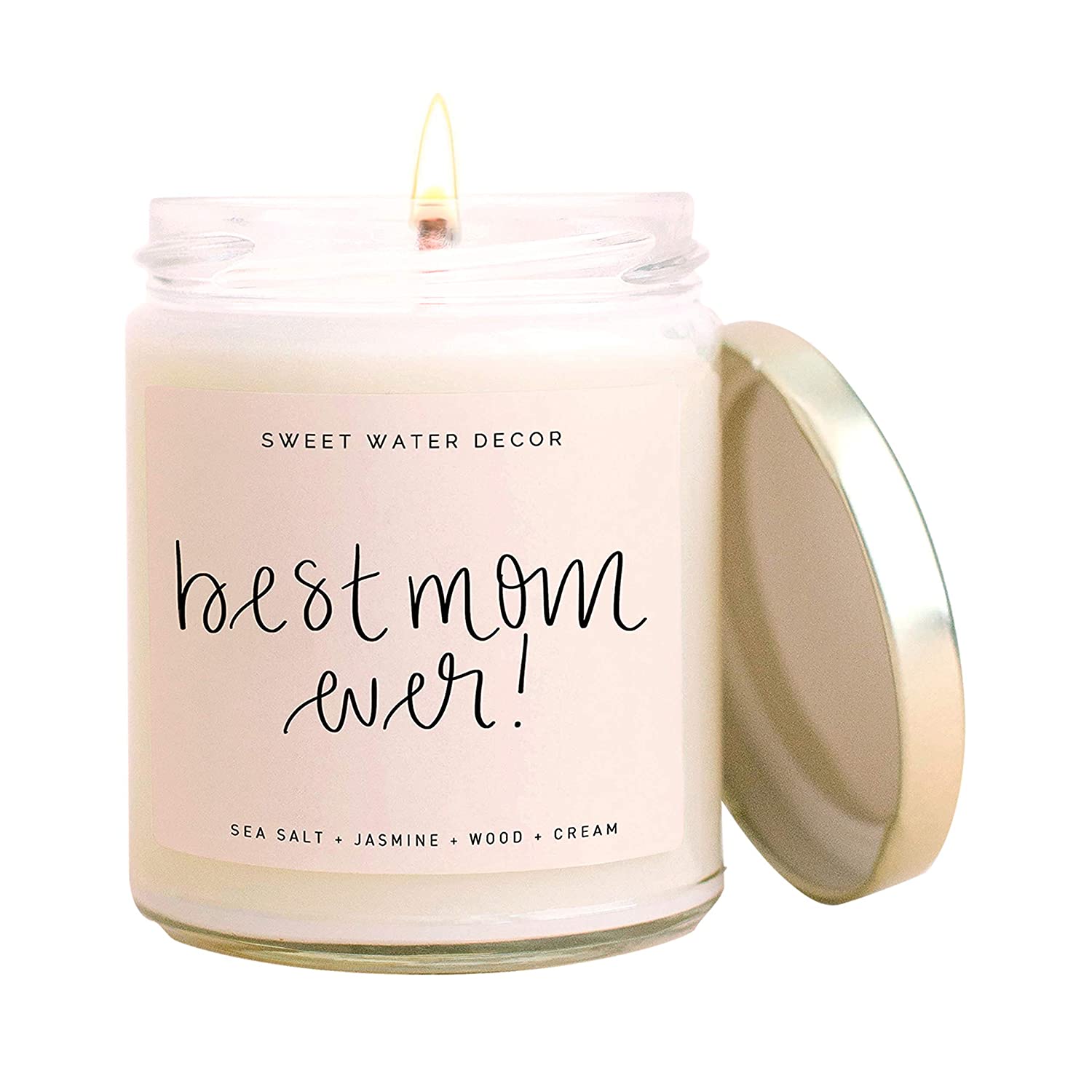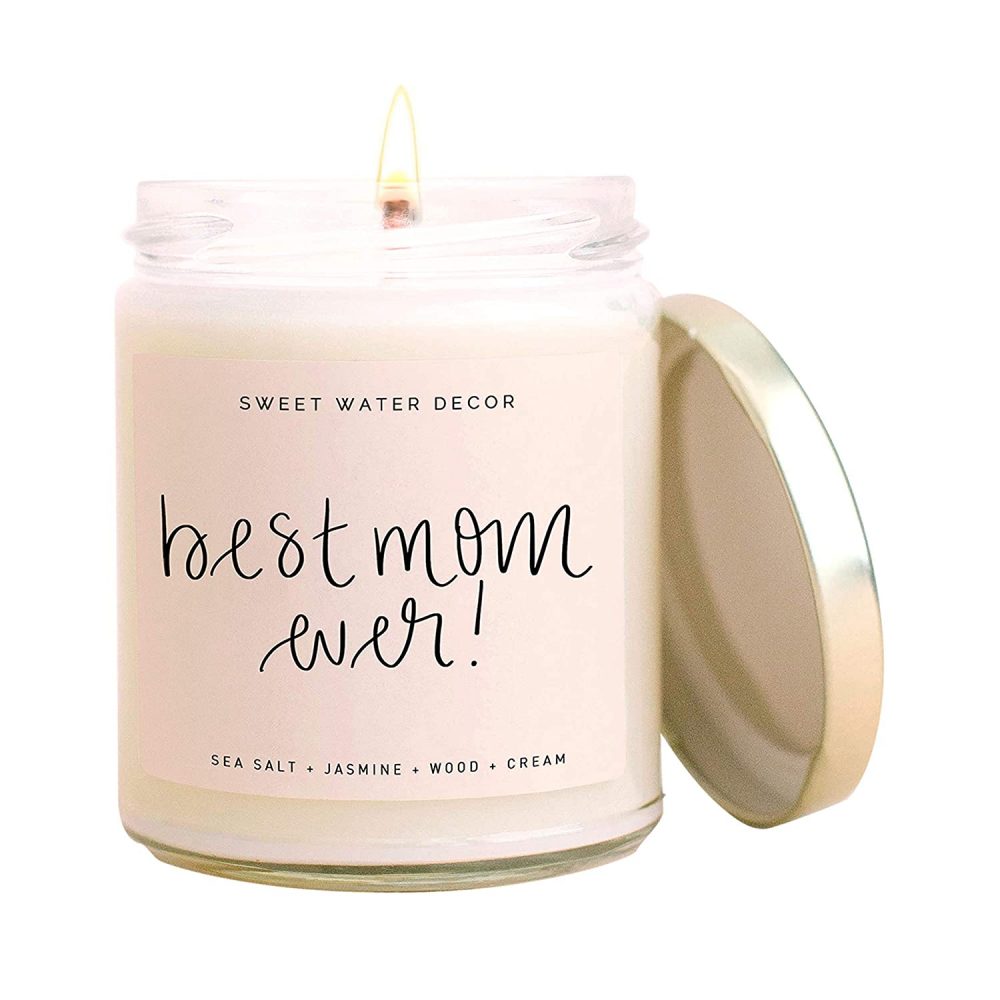 ---
This beautiful umbrella features a clear design with black block print saying, "rain check?" with the Kate Spade New York logo printed on the back. This bubble umbrella design offers maximum coverage for rainy days walking to class or taking out the dog.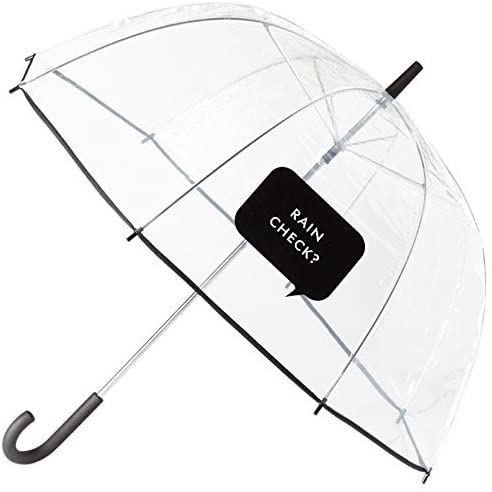 ---
This cute lunch box is made of a coated linen cloth exterior in a black dot print with saying, "out to lunch". The bag is insulated with a white interior lining that keeps items fresh.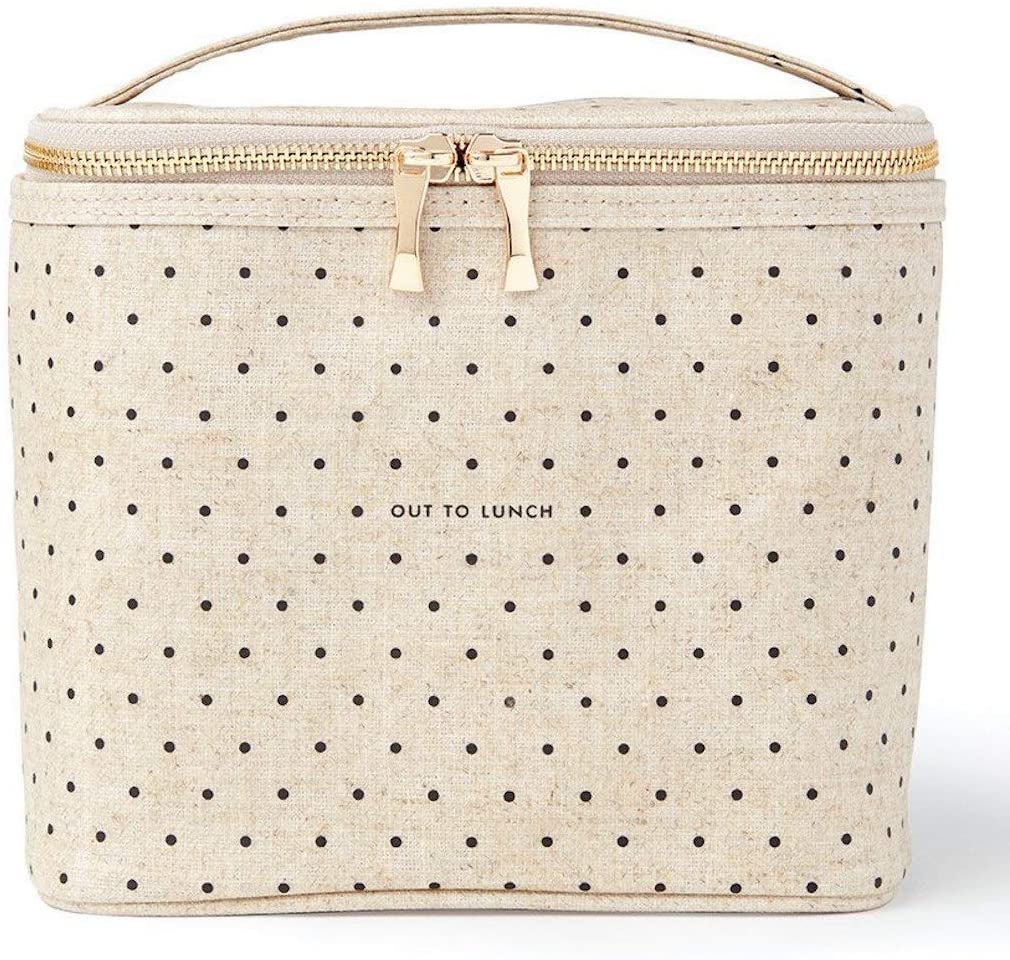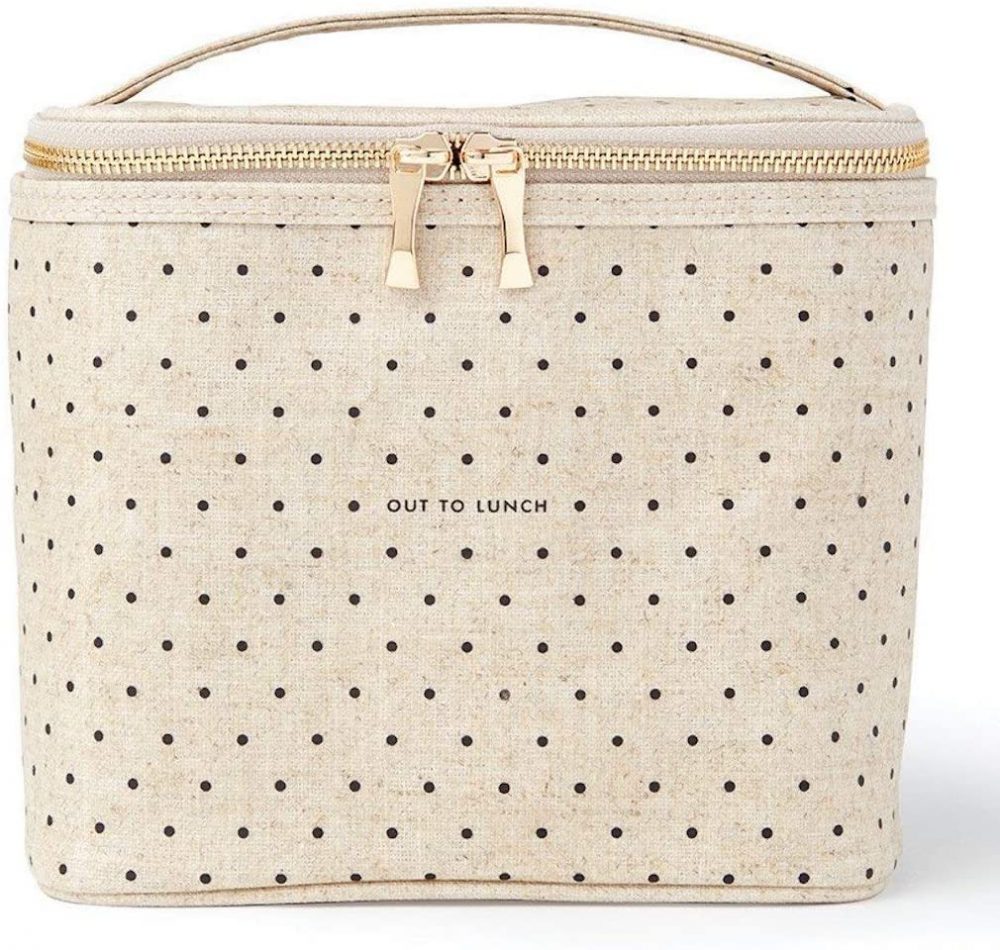 ---
This gorgeous handmade glass mug is a great gift idea for all sorts of holidays and events! Each tea mug comes with its own matching spoon.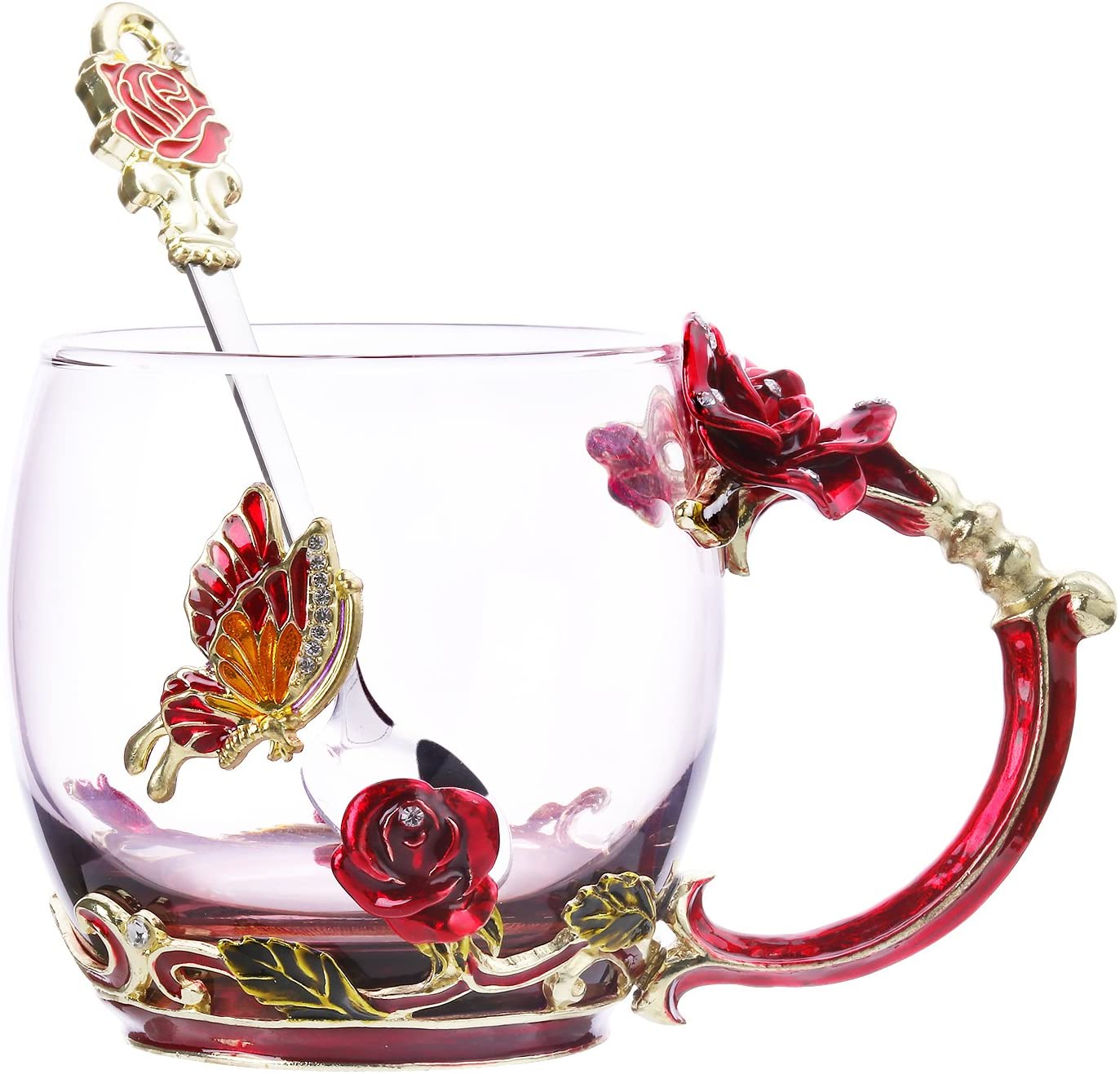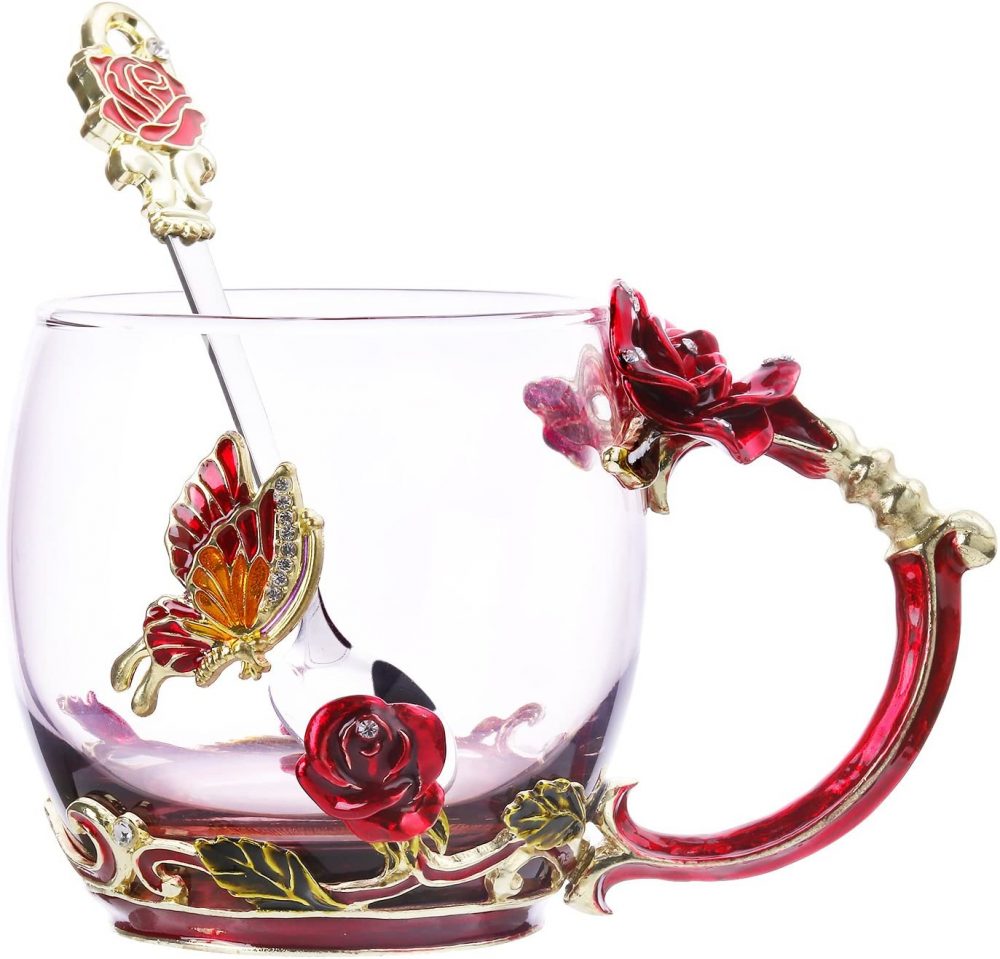 ---
This double walled cola shaped thermos keeps drinks ice cold for 24 hours or hot for 12 hours and provides a sweat-free exterior. It comes in a wide variety of fun colors and unique prints: floral prints, pink flower patterns, pretty marble and granite. Other styles include geometric patterns, tie-dye and nature inspired designs.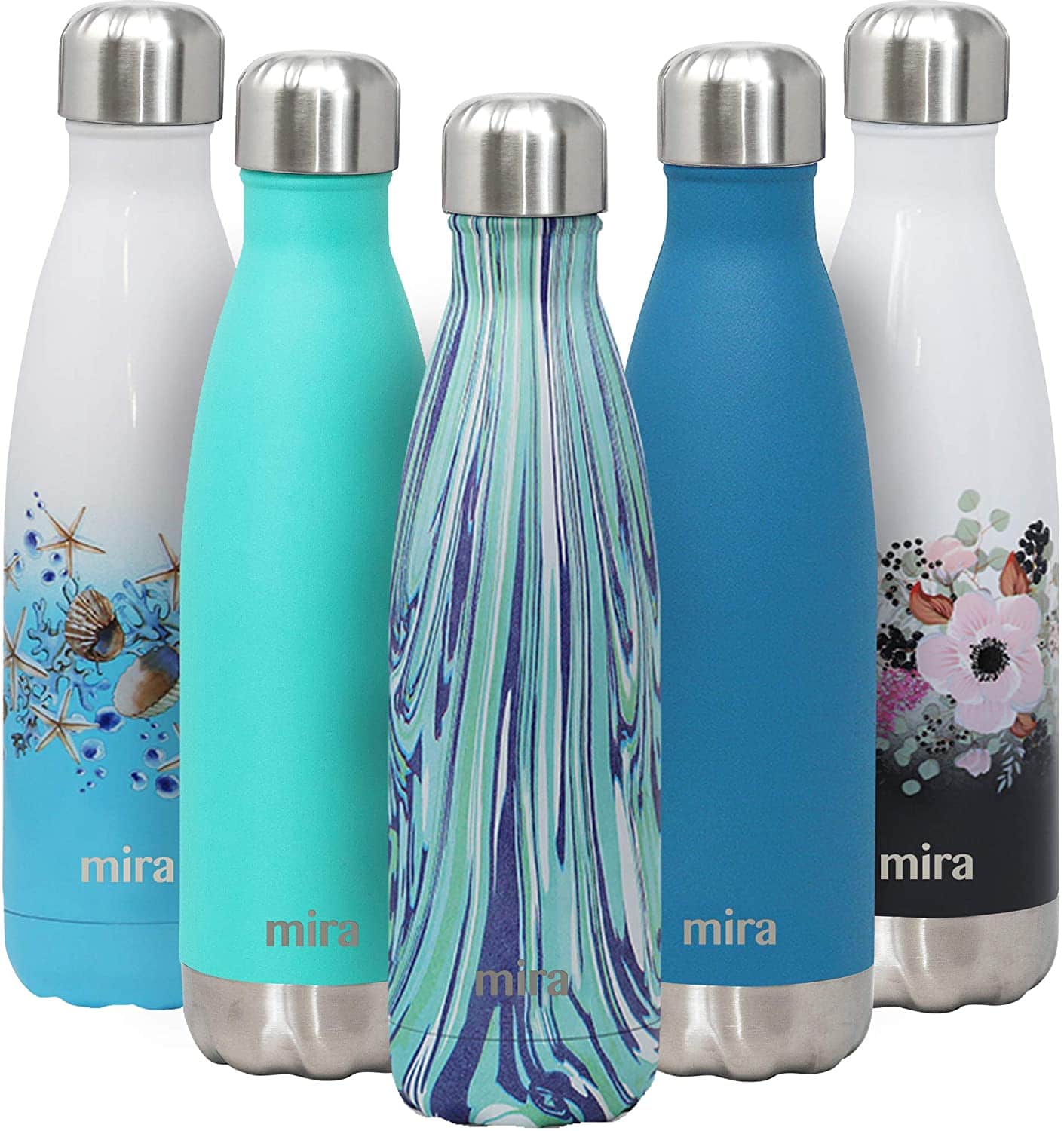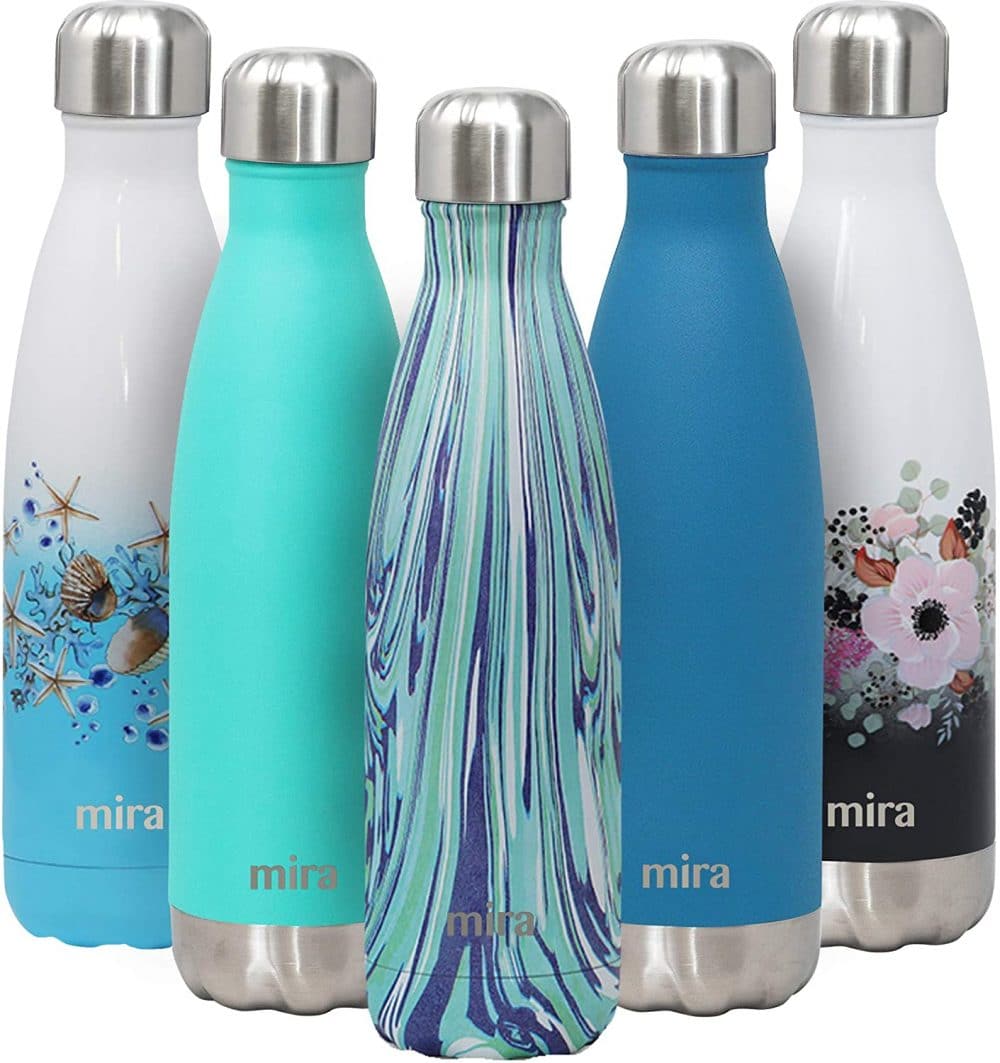 ---
With a metal frame and mirrored lens, these stylish cat eye sunglasses are the perfect choice for outdoor activities such as driving, shopping, traveling, taking selfies, and are suitable as a high fashion accessory and daily wear all year round.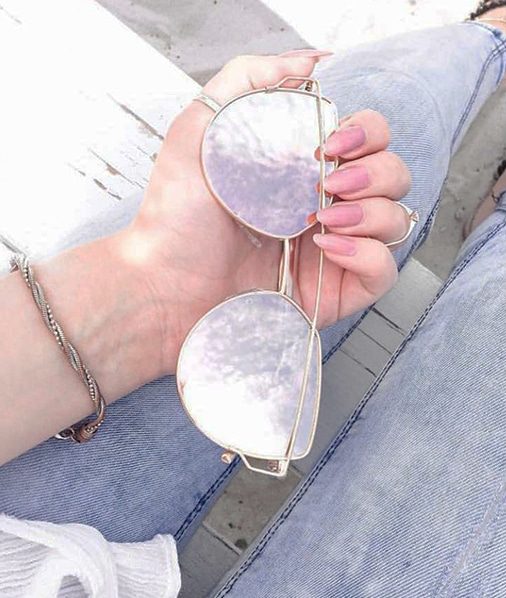 ---
This sweet travel mug has an insulated double wall and is the perfect on the go accessory for her drinks, hot or cold.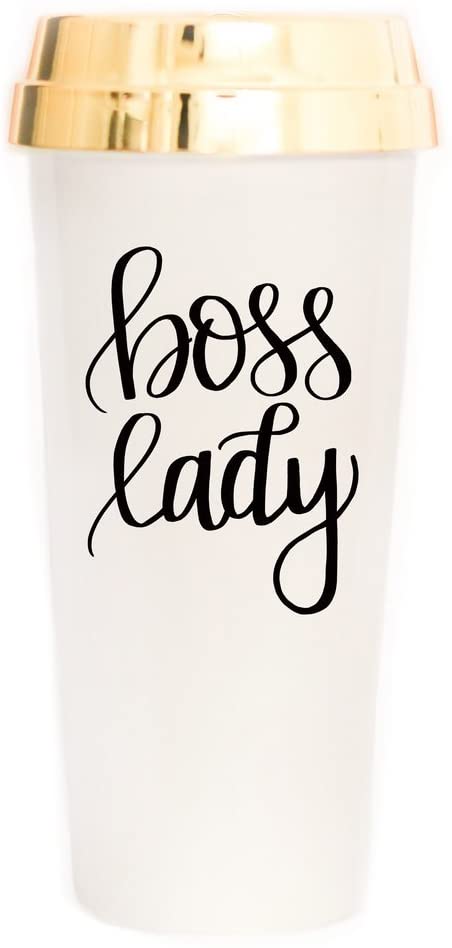 ---
Christmas gift guide for him
How cool and fun is this? Built to fit size 12 oz beer or soda cans, this coolie has a full bottom with vent hole for easier use and helps prevent surface damage by limiting condensation.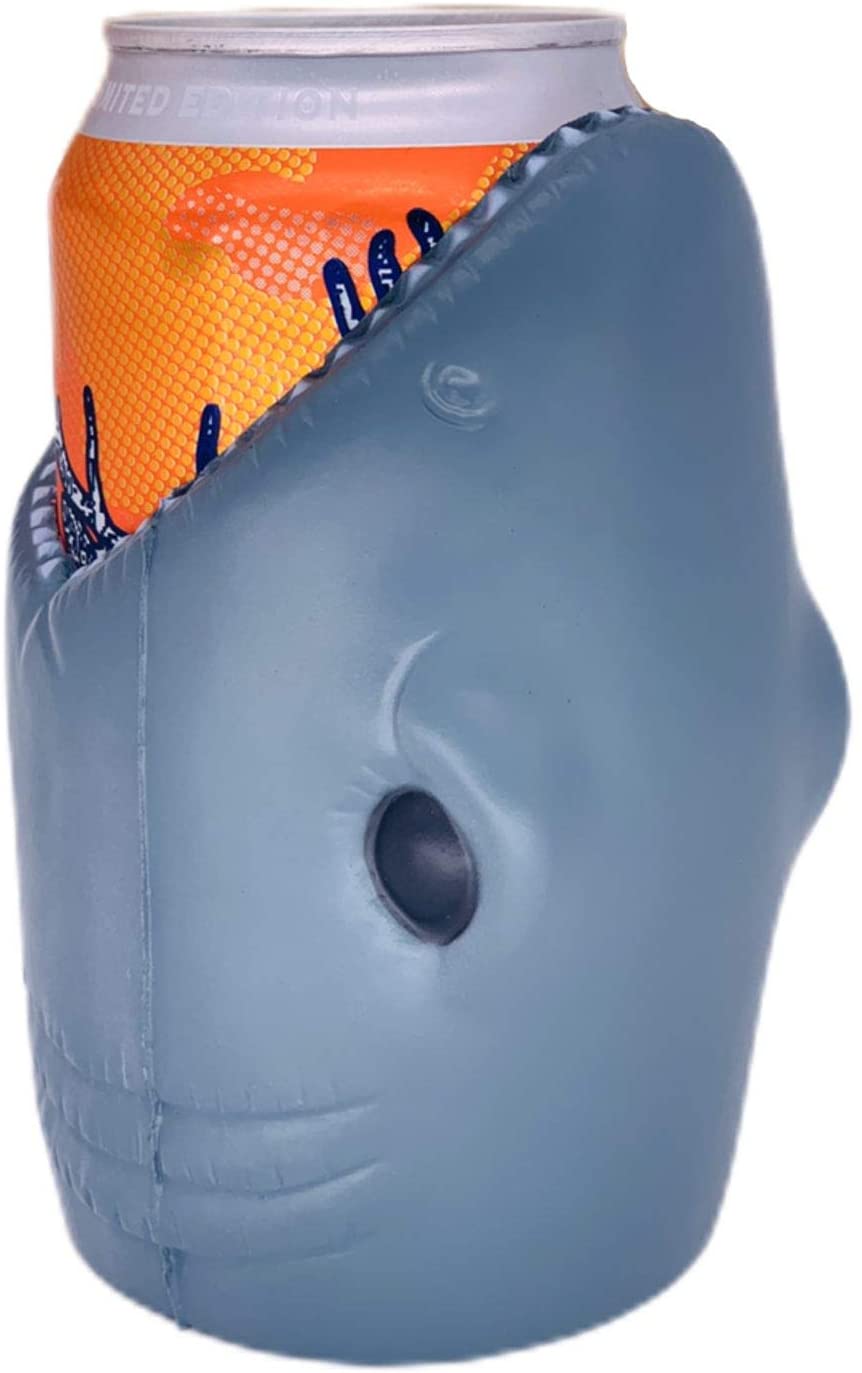 ---
Fun and functional, this is the perfect accessory for the pizza lover! With an unique design and easy to use, this little tool is also very easy to clean.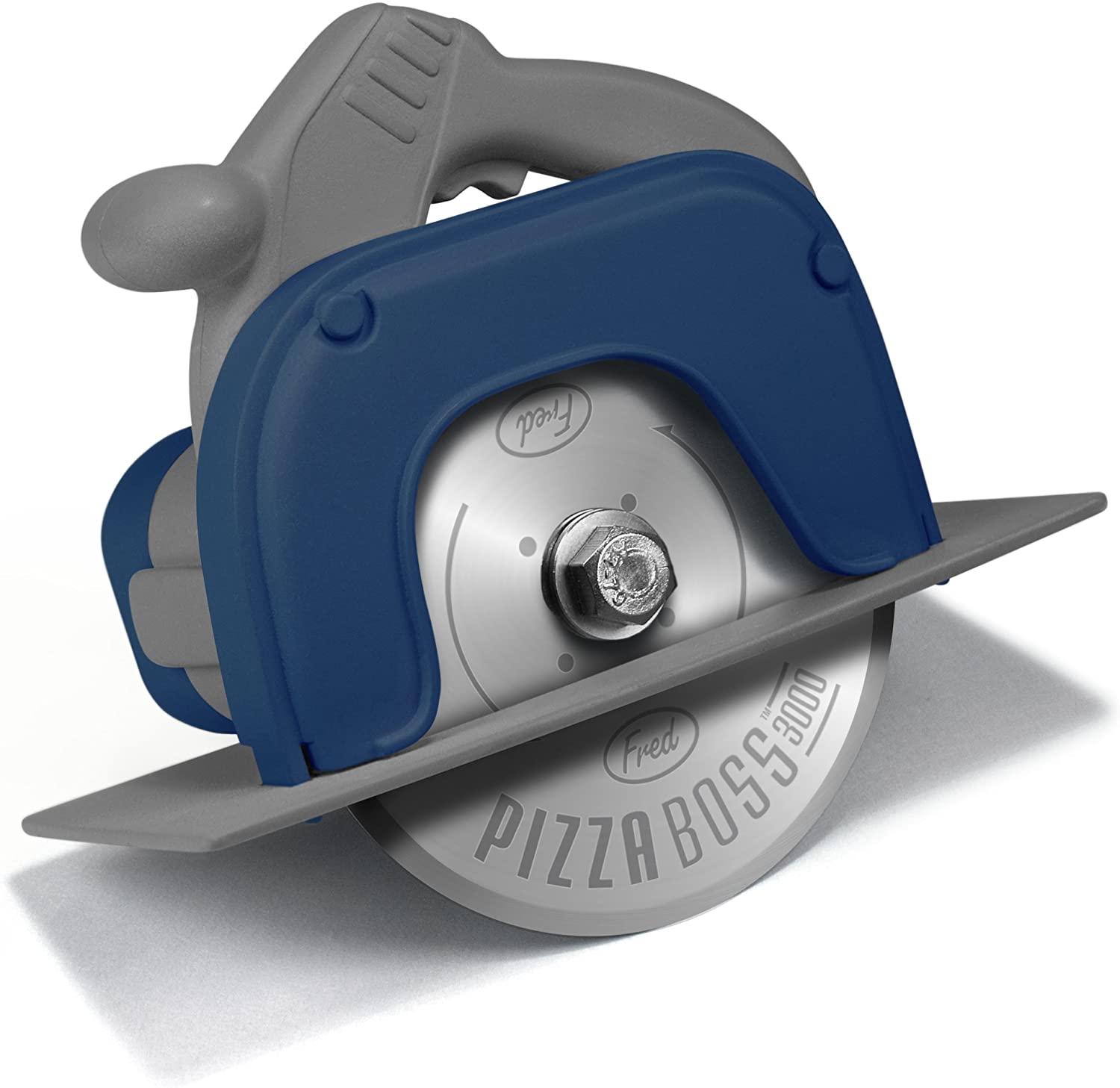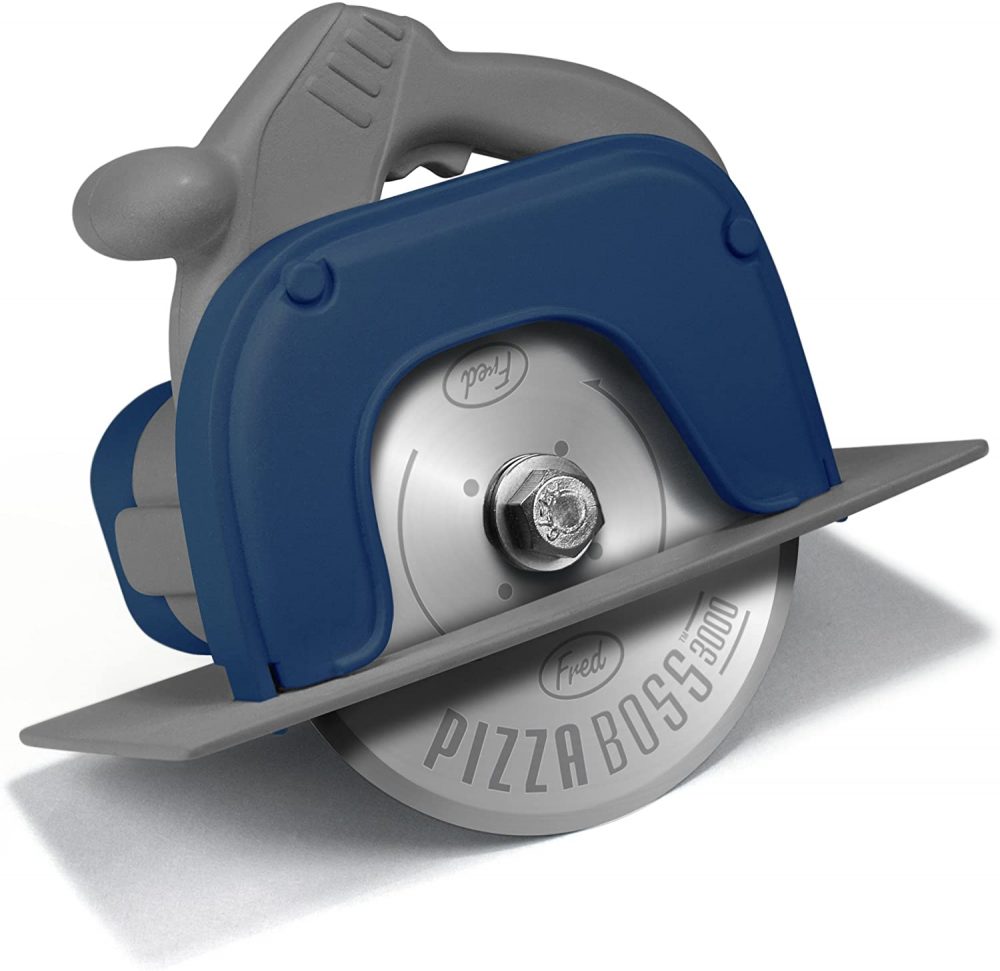 ---
Great gift for those who love to cook, these "bear paws" are such a fun kitchen accessory! These quirky oven mitts are a perfect addition to any kitchen and sure to make him smile!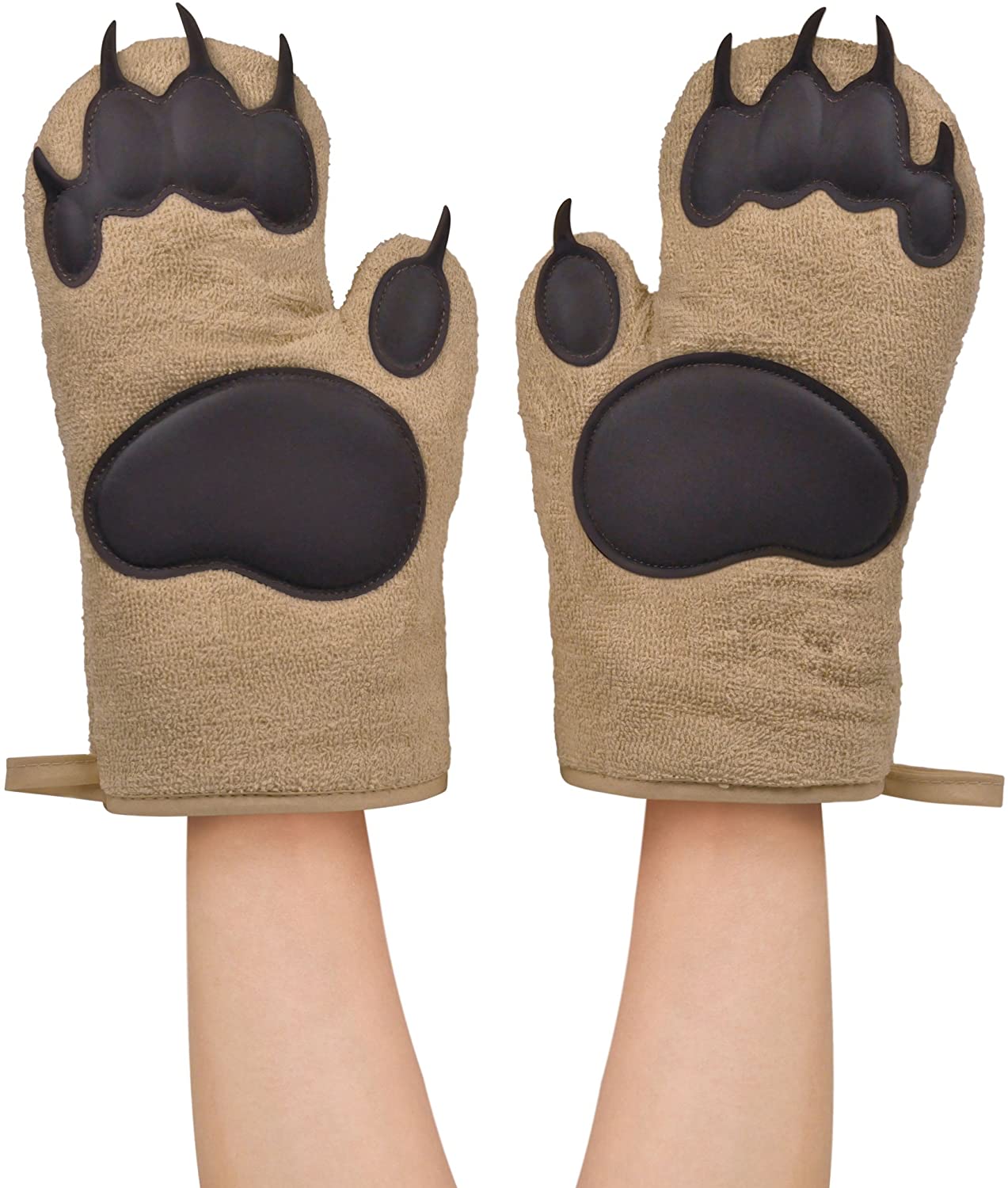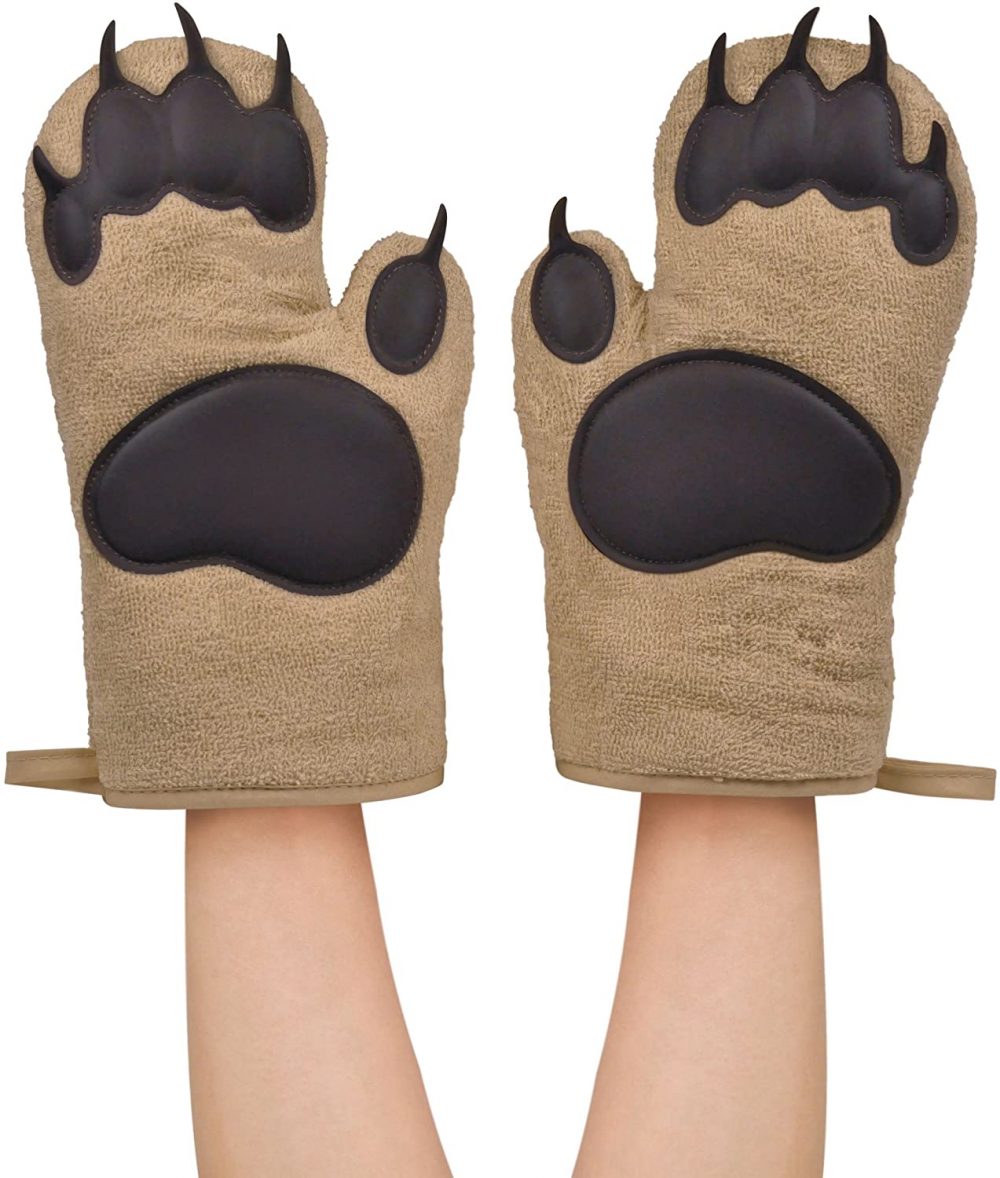 ---
This is the perfect gift for the coffee lover who also loves to travel! It's also great for camping or hiking and it's so simple to operate!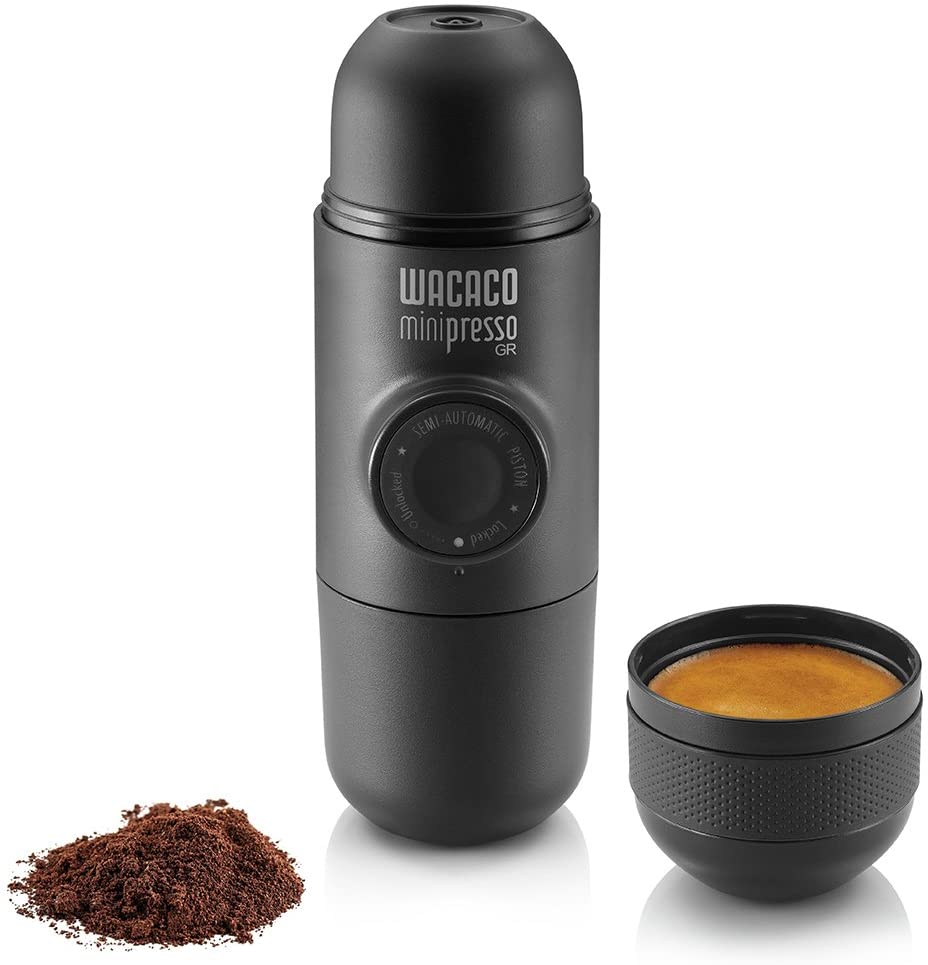 ---
Powered by a high performance motor, with 3 speed variations allowing users to choose the level of performance needed for various applications, this tool is perfect for the guy who loves working with tools.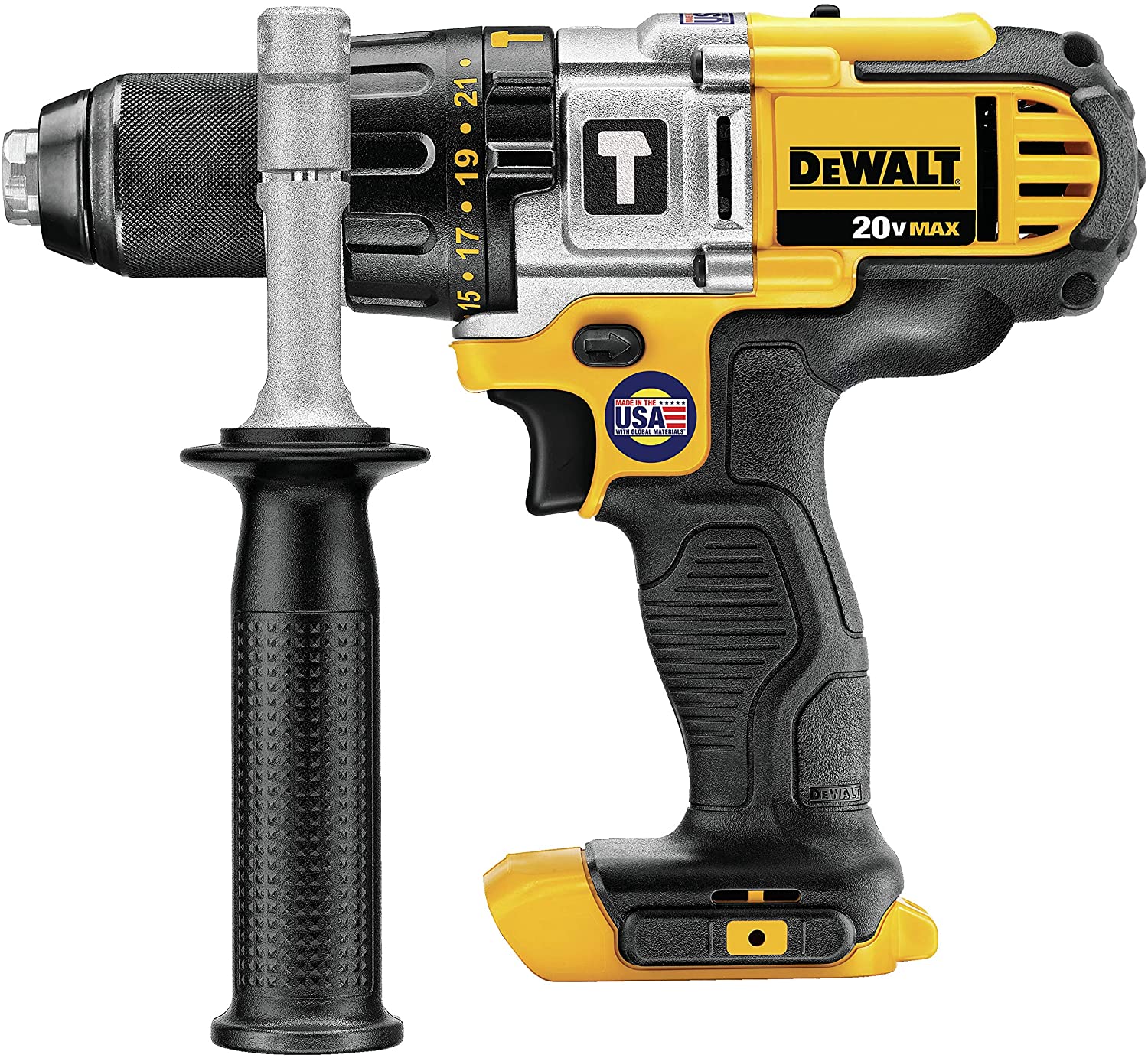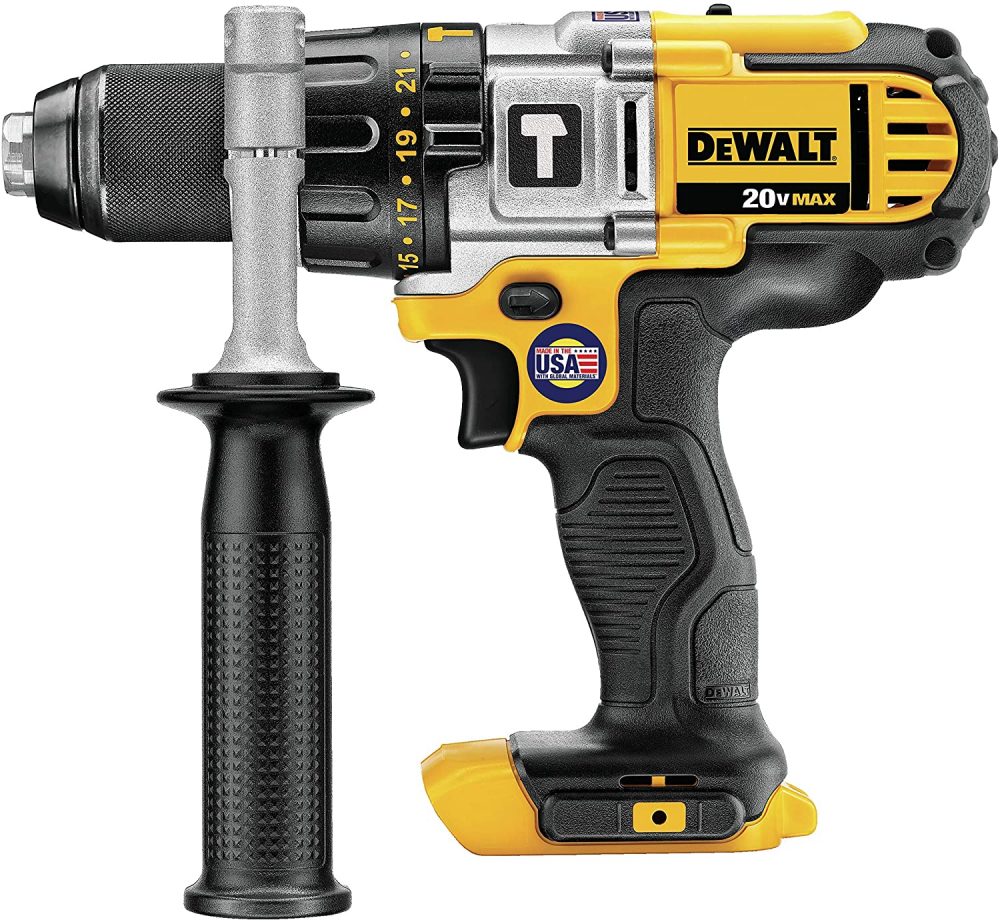 ---
Perfect for home improvement, construction, wood working, carpentry, auto repair projects, this little accessory makes working with tools so much easier! The super strong magnets embedded in the wristband hold screws, nails, bolts and small tools.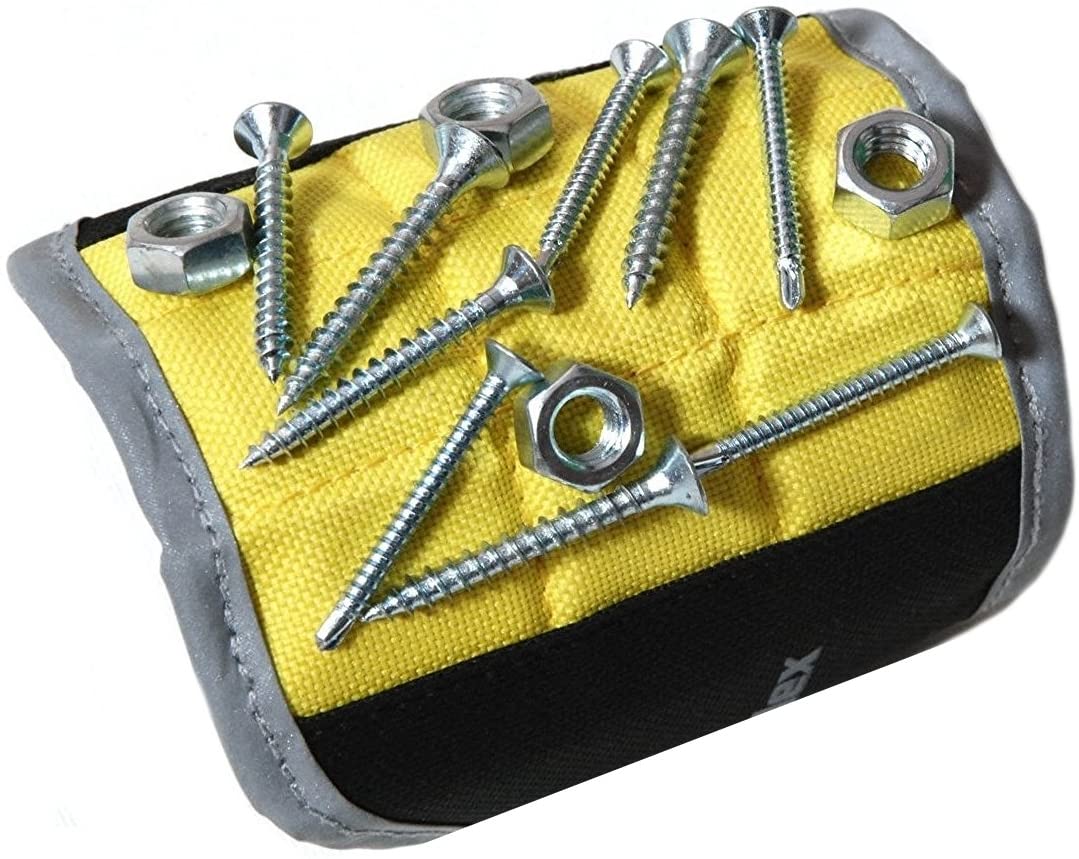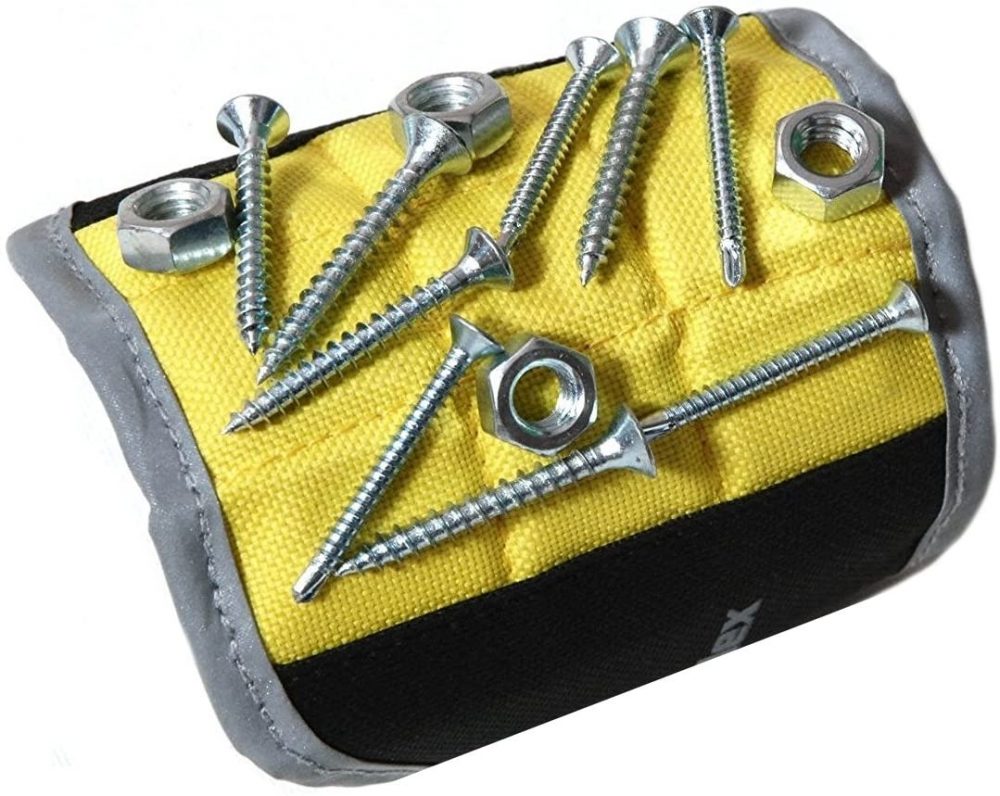 ---
These stylish whiskey stones will definitely make your gift unforgettable! The set includes 8 Reusable Stainless Ice Cubes + 2 Classy Coasters + Freezer Tray + Barman tongs with rubber end.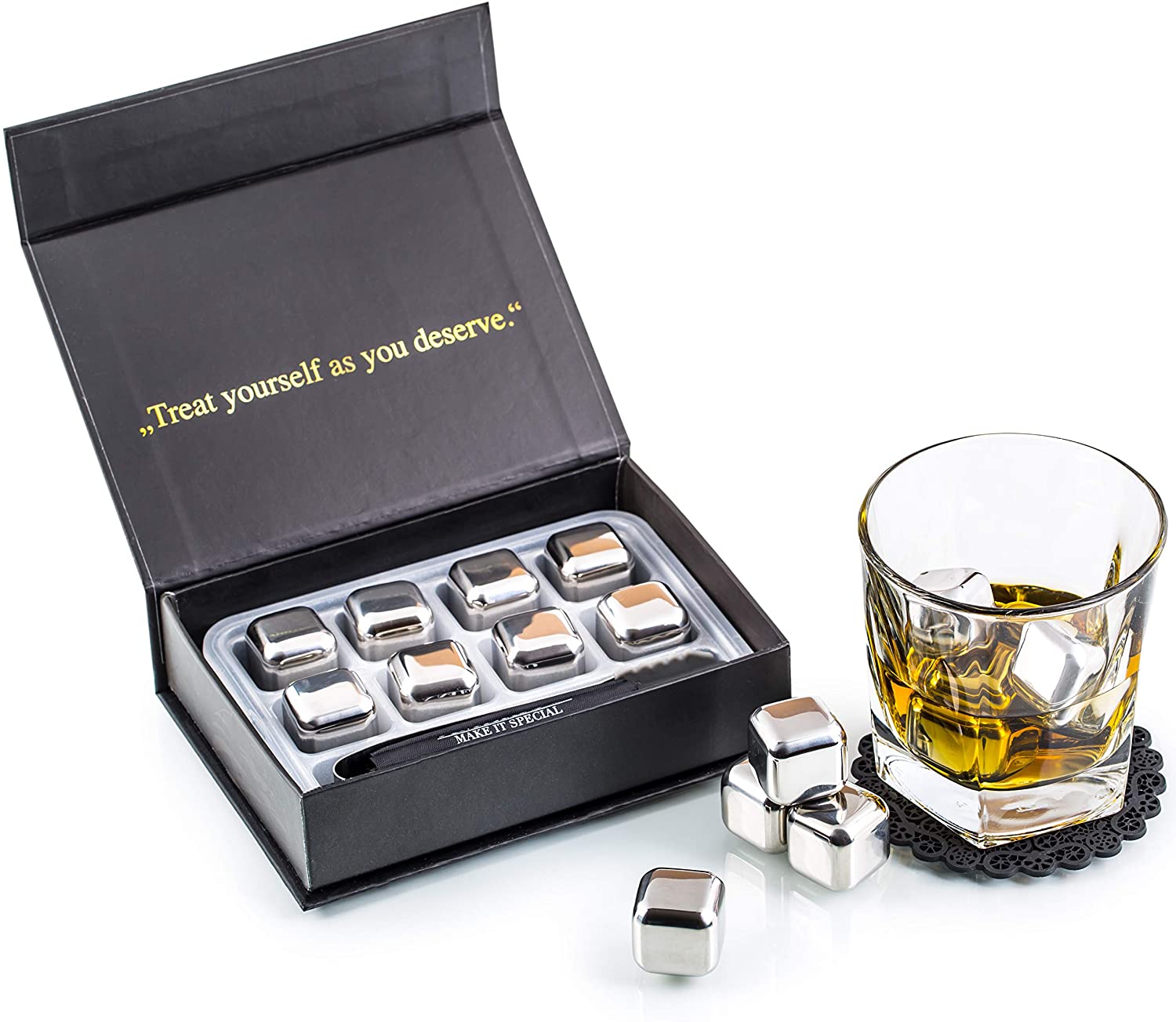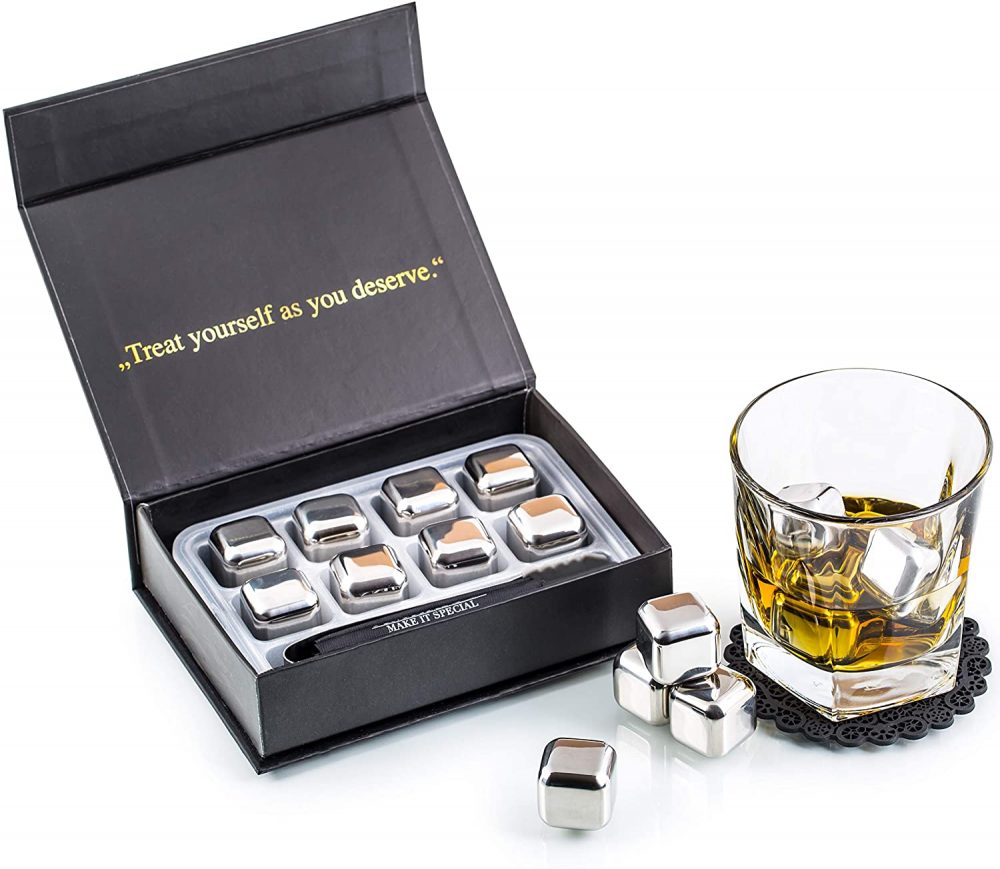 ---
The edge razor gives the closest and perfect shave! It works great on ingrown hair, beard and mustache. Best suitable for peoples with thick, coarse or even curly hair. The handle is made up of aluminum with maroon antique design which makes it more beautiful.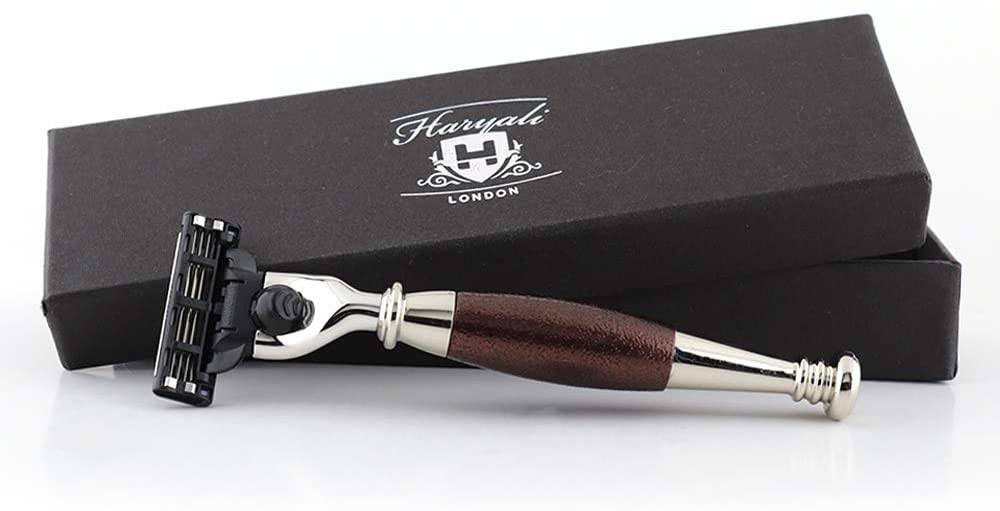 ---
With a beautiful, interesting design, these speakers offer up to 20 hrs of perfect sound. Great for sports and camping but also the beach and the pool as they are waterproof.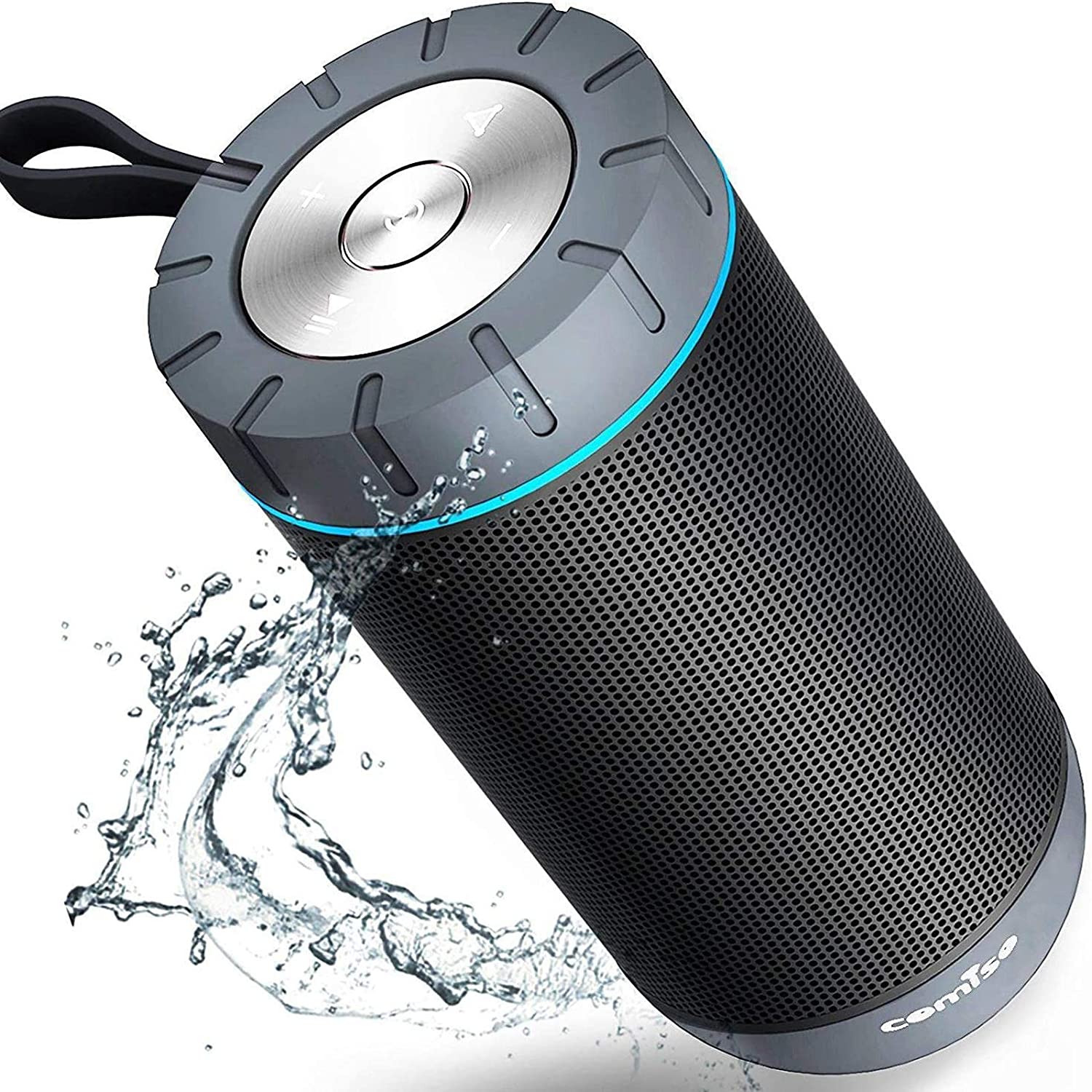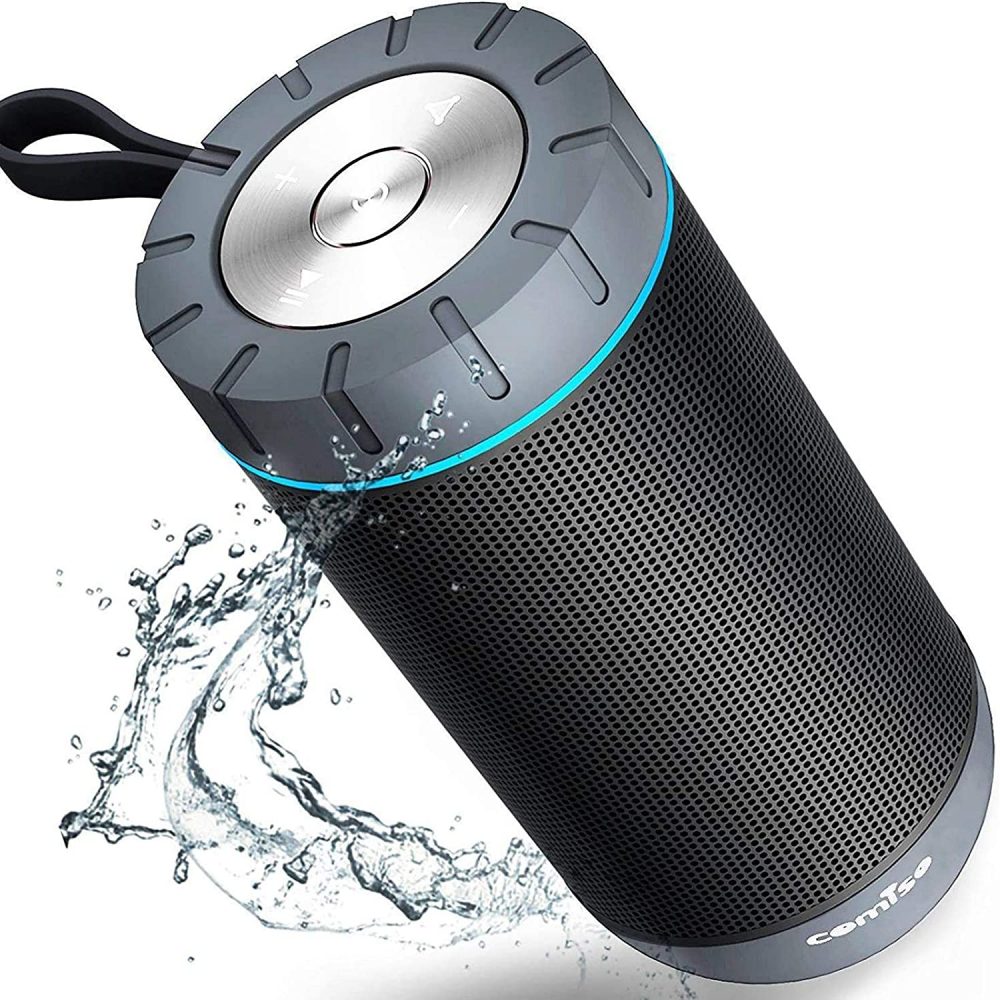 Gift ideas for the new mom
---
Perfect size for mom and dad, this unisex diaper bag is spacious and fits all baby's essentials, even suitable for twins!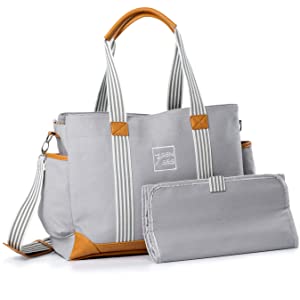 ---
With night light for sleeping, high fidelity sounds, timer and memory feature, this solid sound machine creates relaxing and sleep atmosphere by offering exquisite listening experience.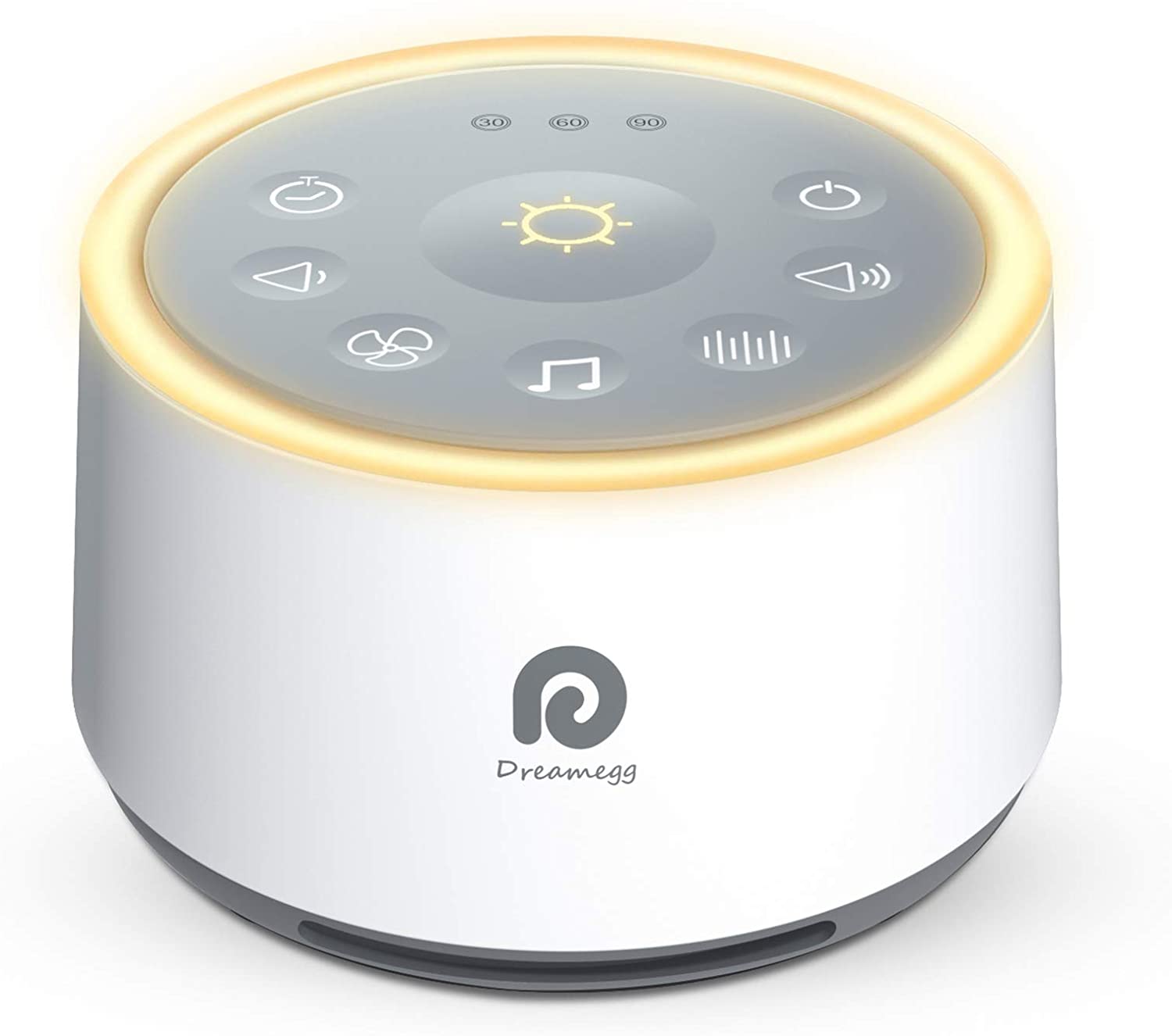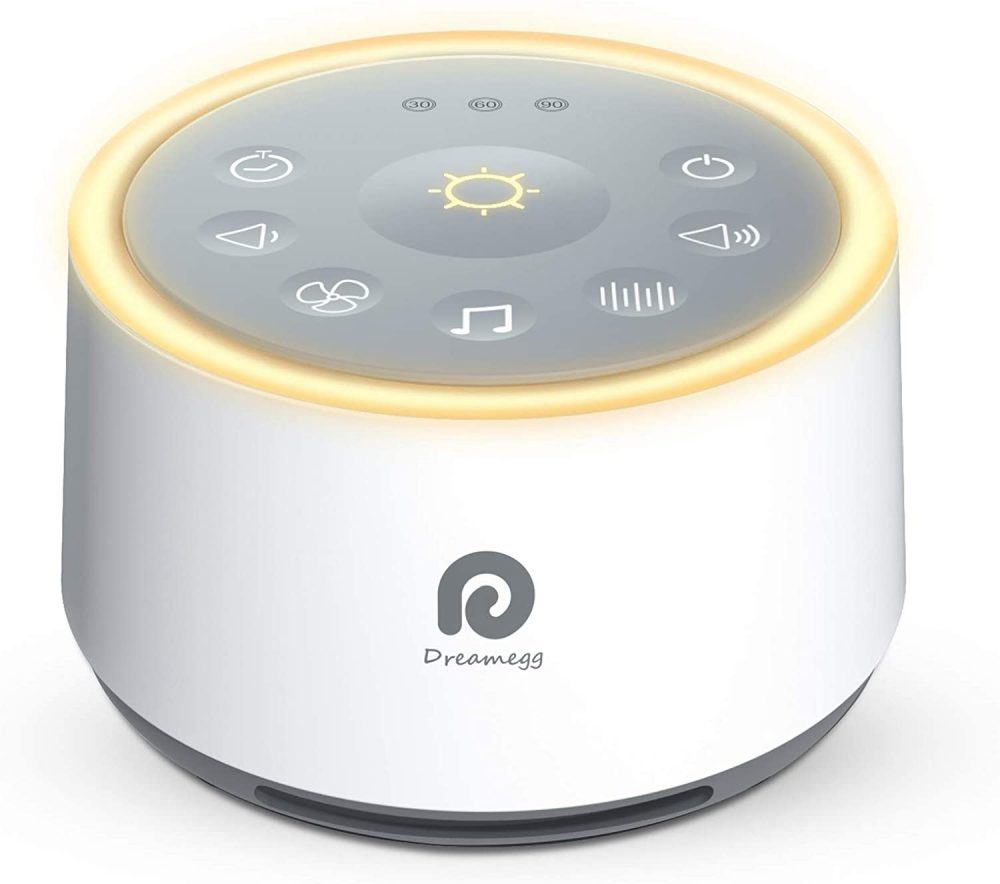 ---
Gift list for kids
Built with a waterproof base, this delightful tent is machine washable, strong and durable and offers your giftee hours of fun!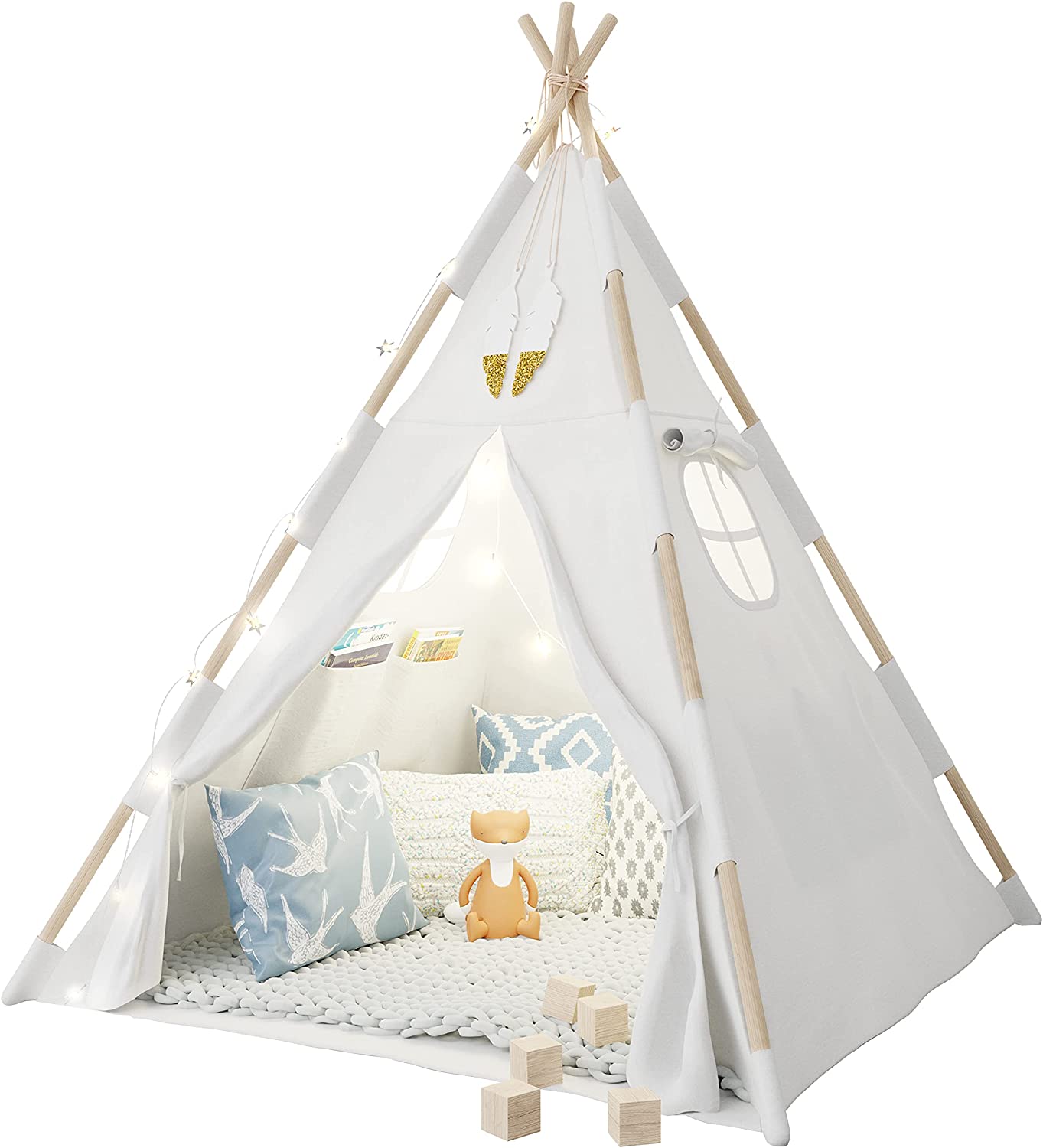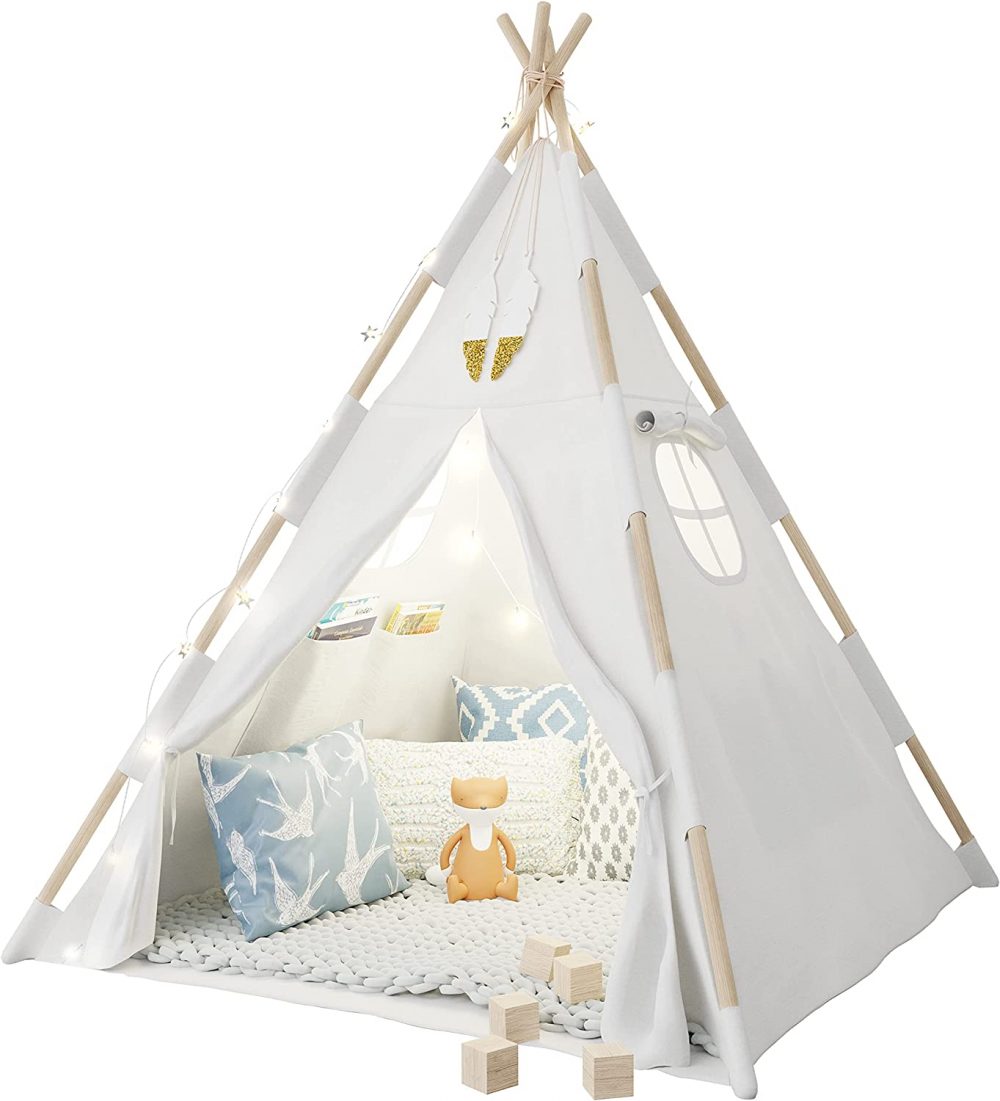 ---
With a cool design, an etched trigger grip and rubberized diamond grip, this controller helps your little Xbox lover hang on during the toughest battles. Custom button mapping with the Xbox accessories app.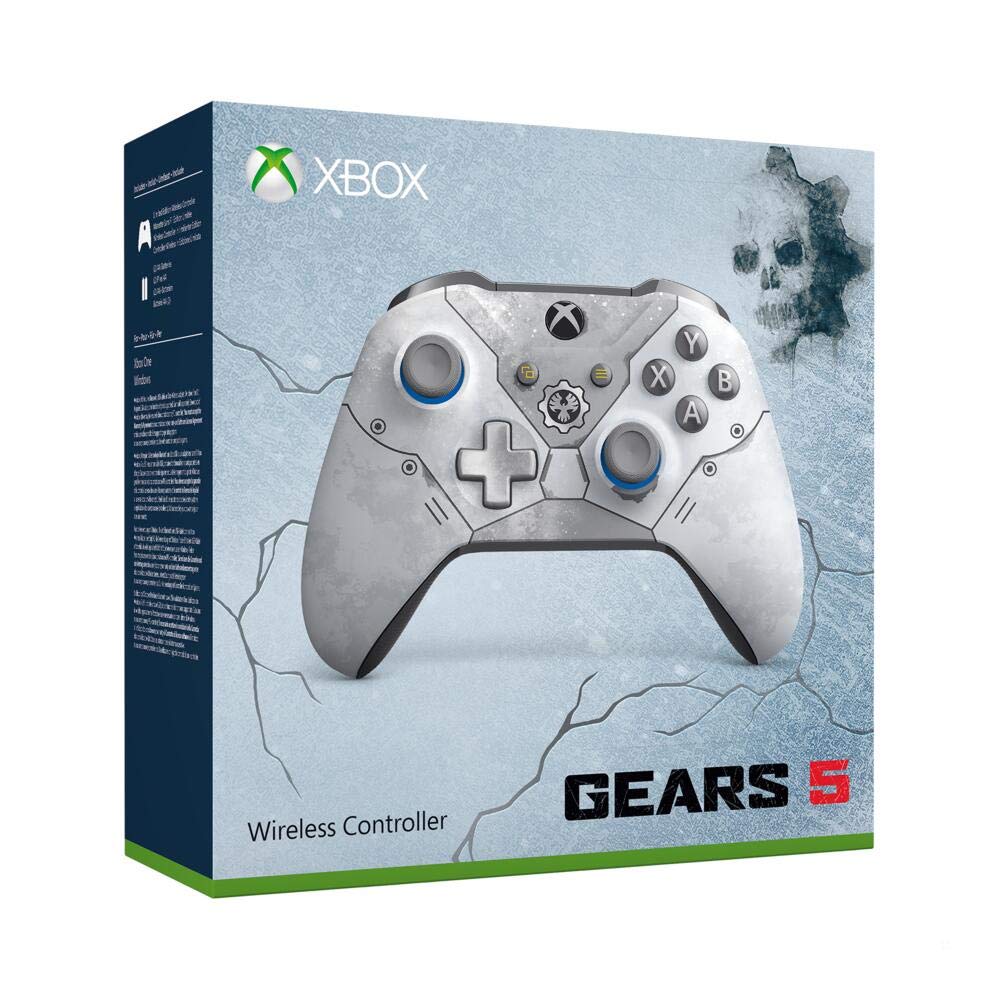 ---
Made with stainless steel and a pink leather band is water resistant, scratch resistant and includes a time teacher punch out clock for parents to teach their children.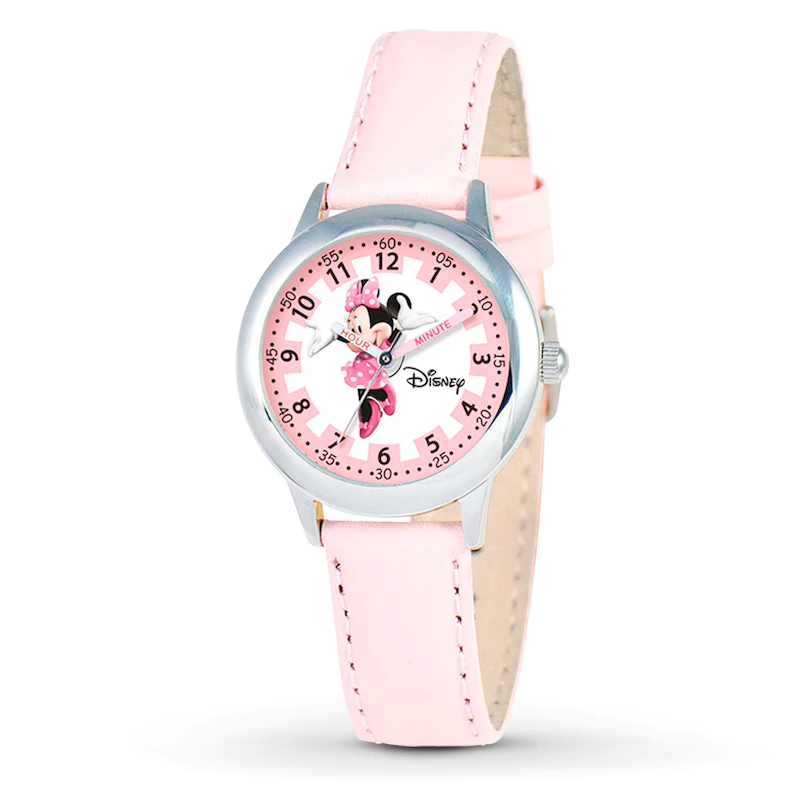 ---
With tri-fold mirror, table and chair, this adorable set includes a drawer to provide plenty of storage for makeup, brushes, and more and it's made of wood and acrylic for long lasting use.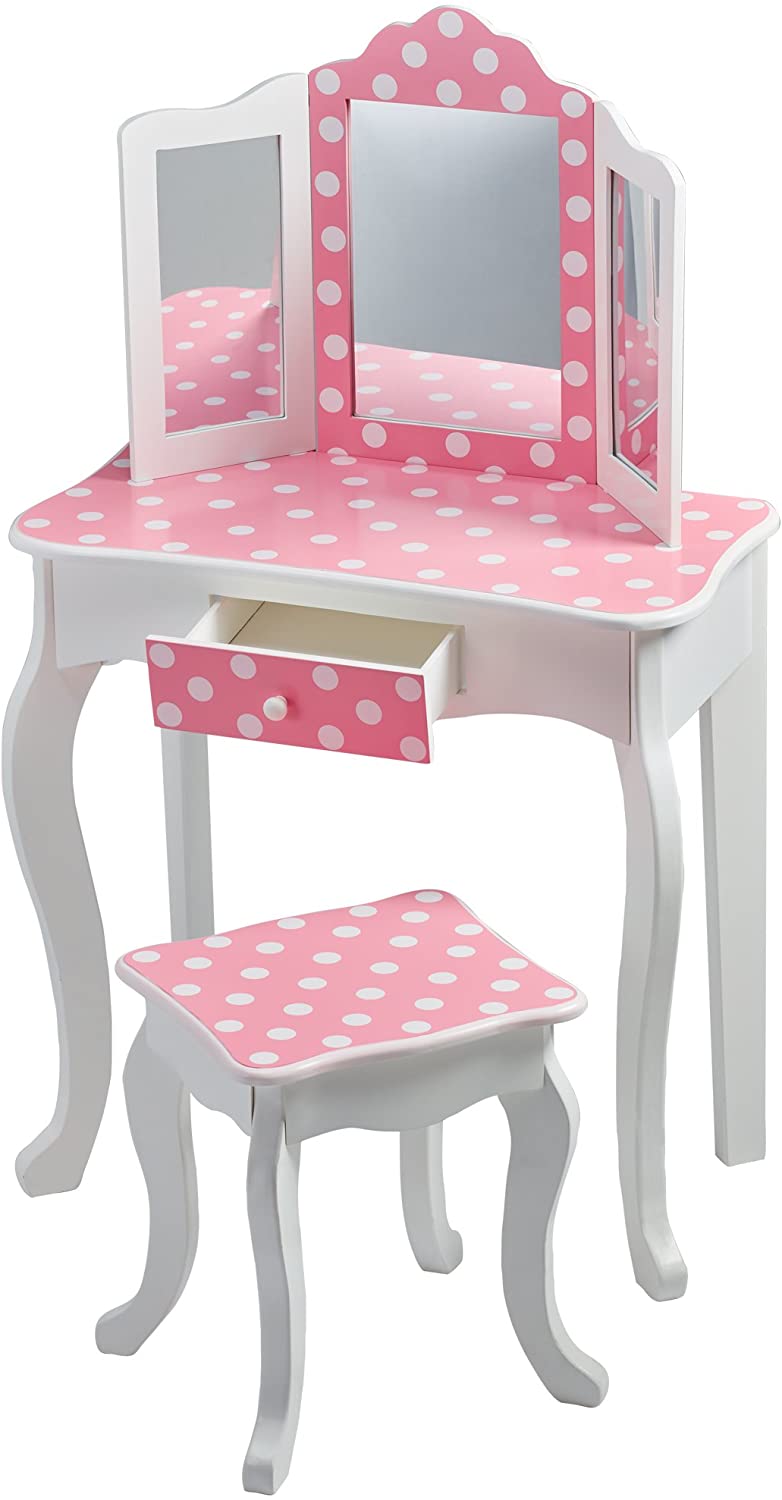 ---
With a beautiful design and 1 year lifetime battery (apparently, no charging is needed, how awesome is that?), this lovely tracker band is water resistant and swim friendly. It stretches over your child's hand and fits comfortably.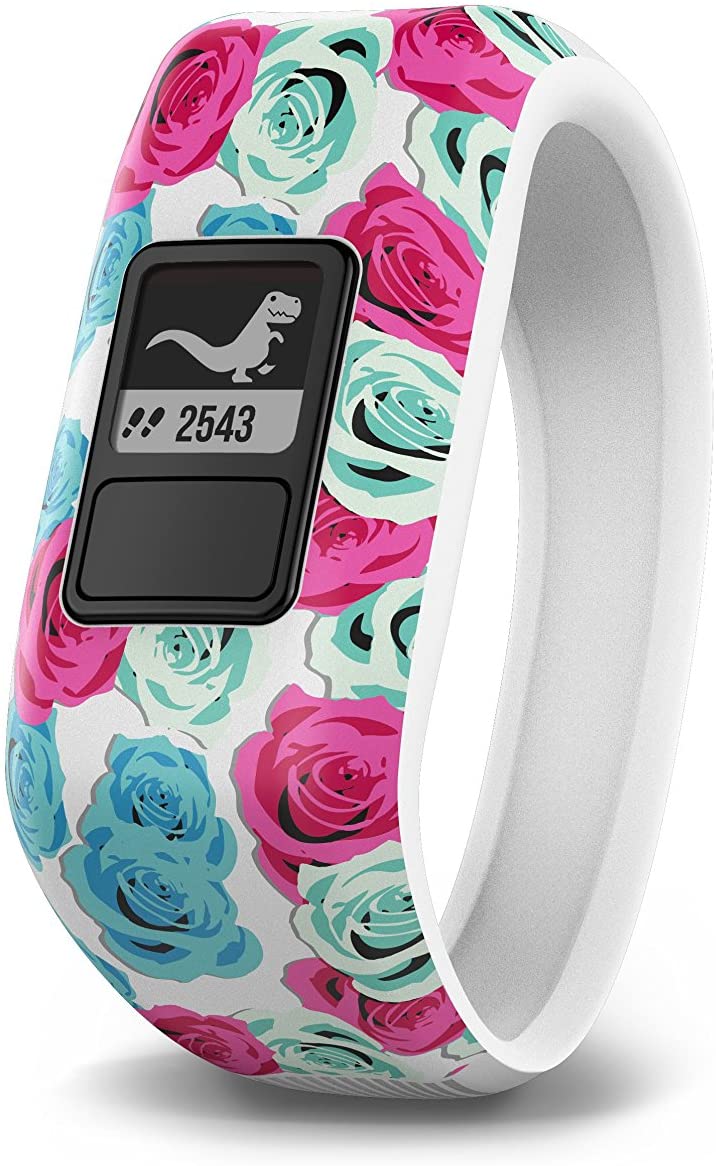 ---
If your kid is a Harry Potter fan who loves building, this awesome set is the prefect gift Santa could bring to them.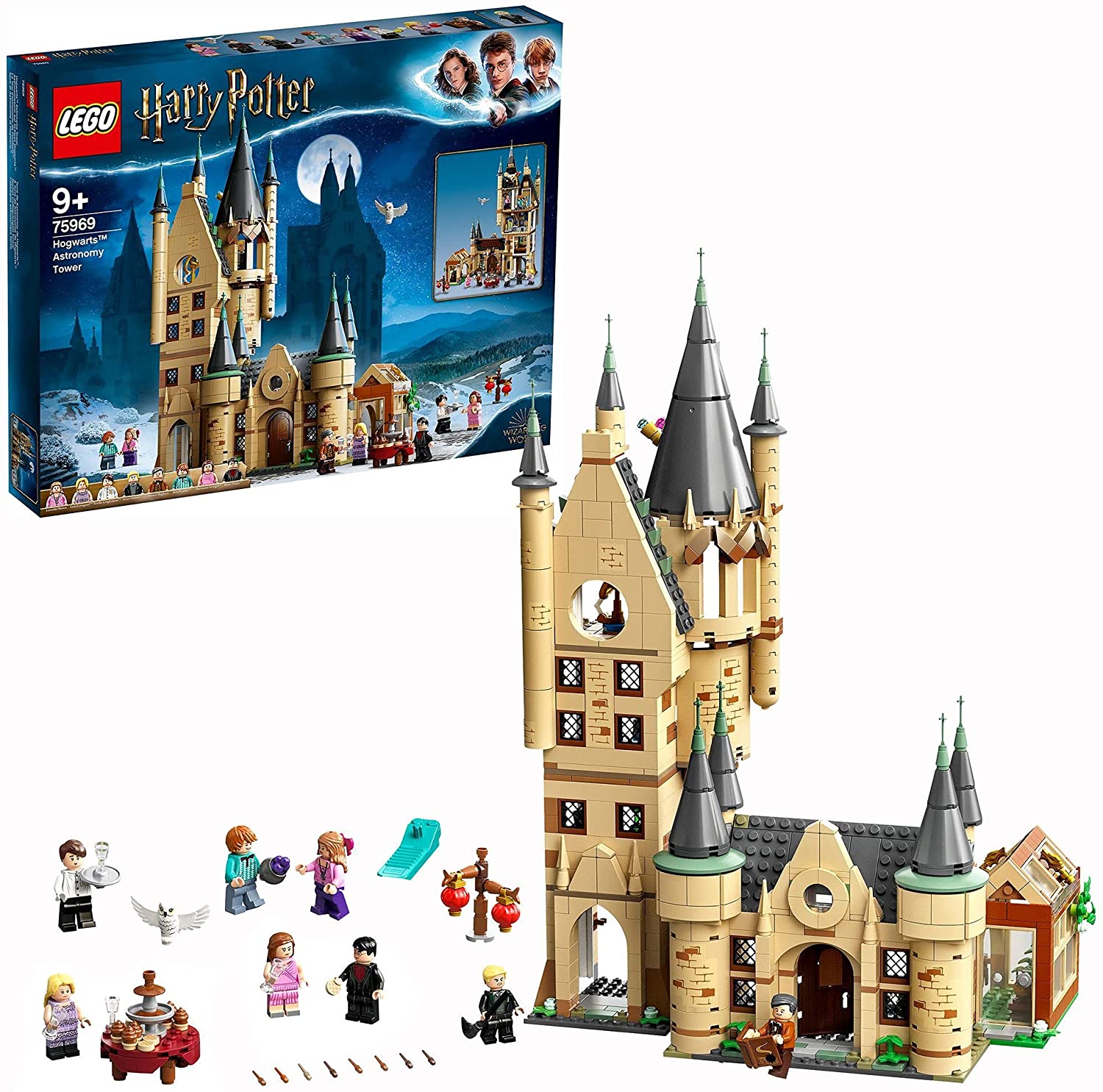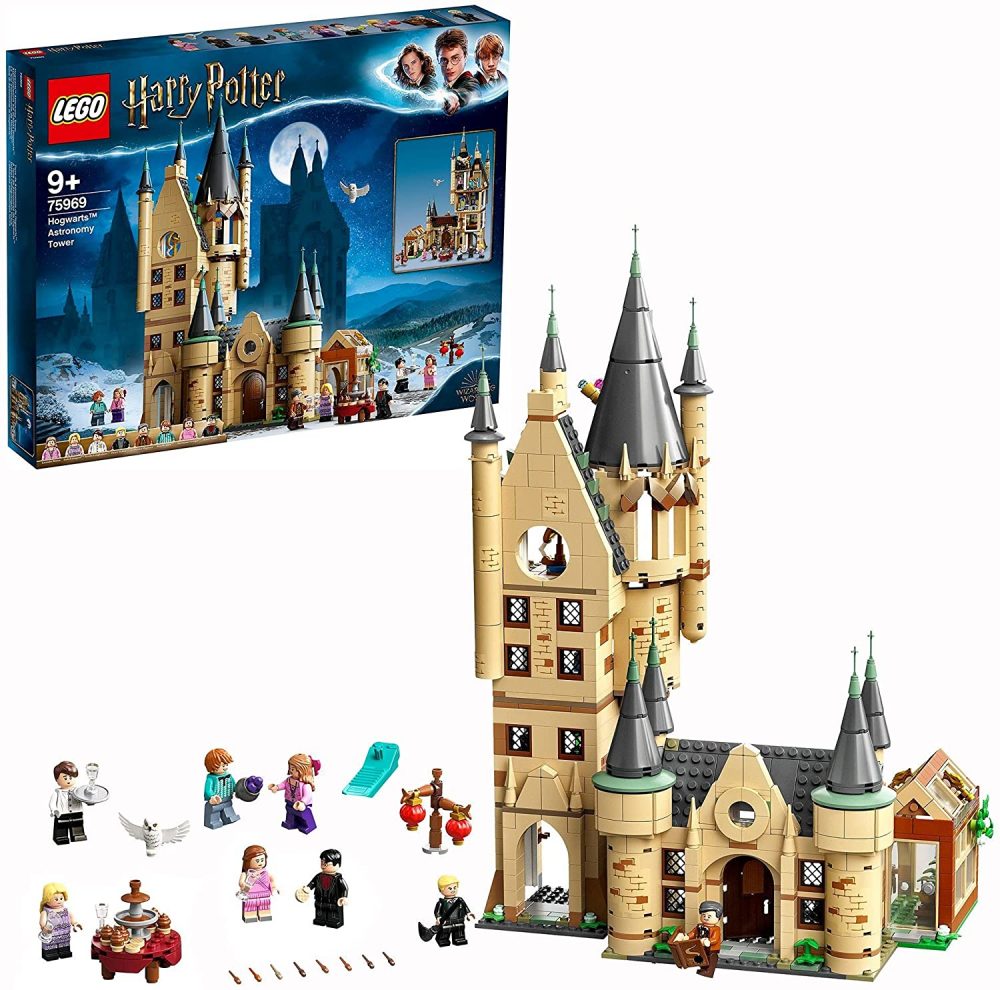 ---
With such a cool design, these headphones are sure to be loved by your teen, especially if they love cats! It features over-the-ear cushioning for noise reduction and a secure fit, USB rechargeable to 5 hours of playing time per charge, inline volume control plus forward & back buttons. Speakers and lights are controlled independently.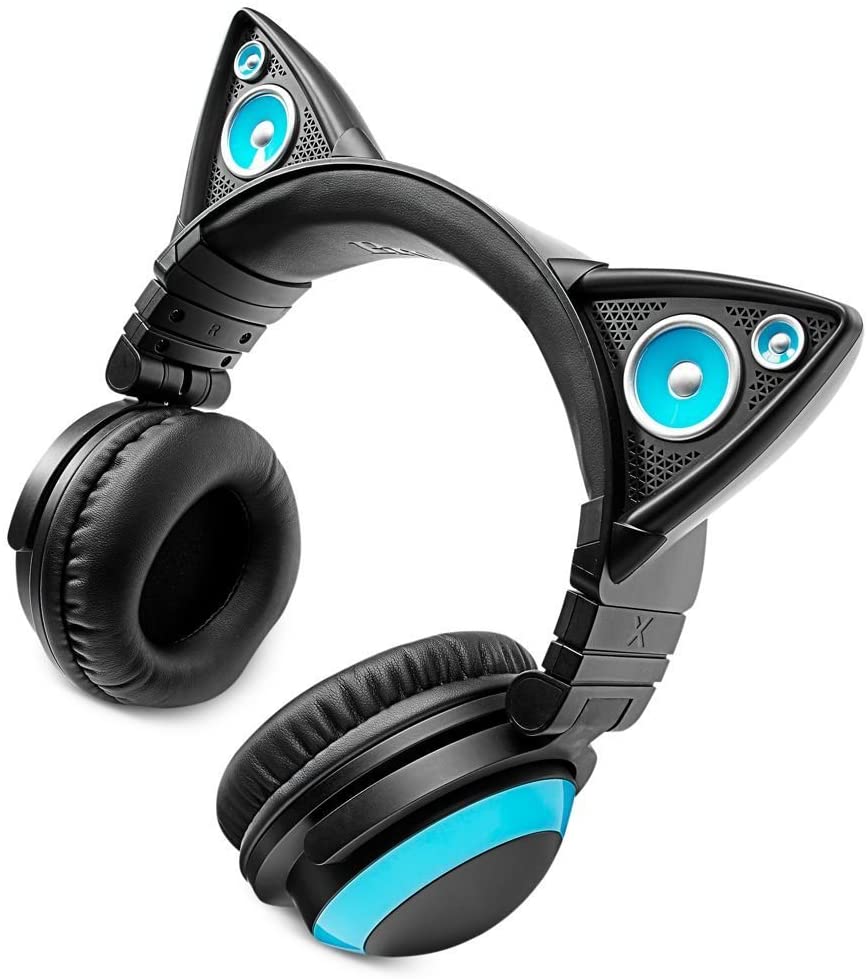 ---
If you have a dog lover, he'll love these bulldog speakers! Great as wireless speaker but also as unique home decor.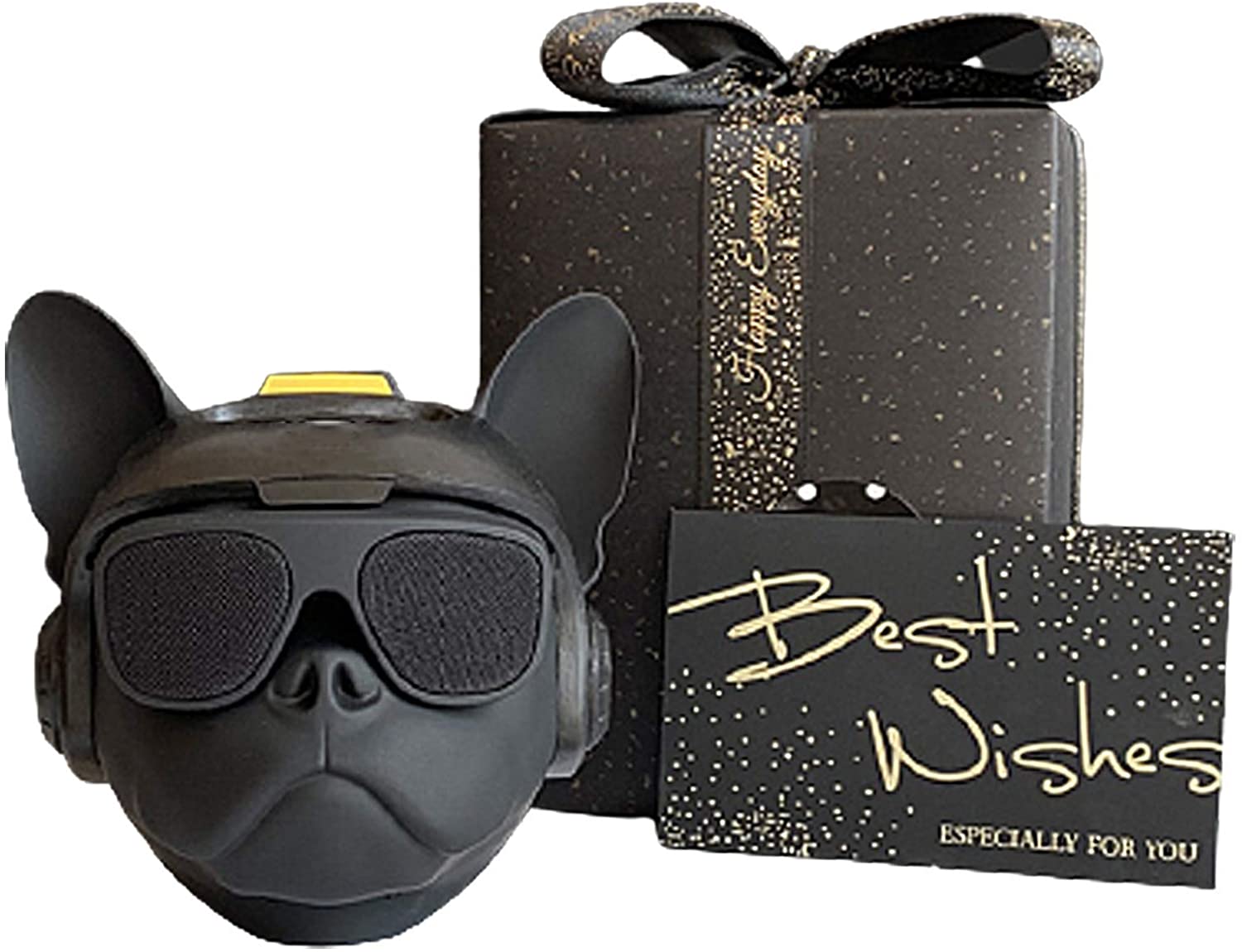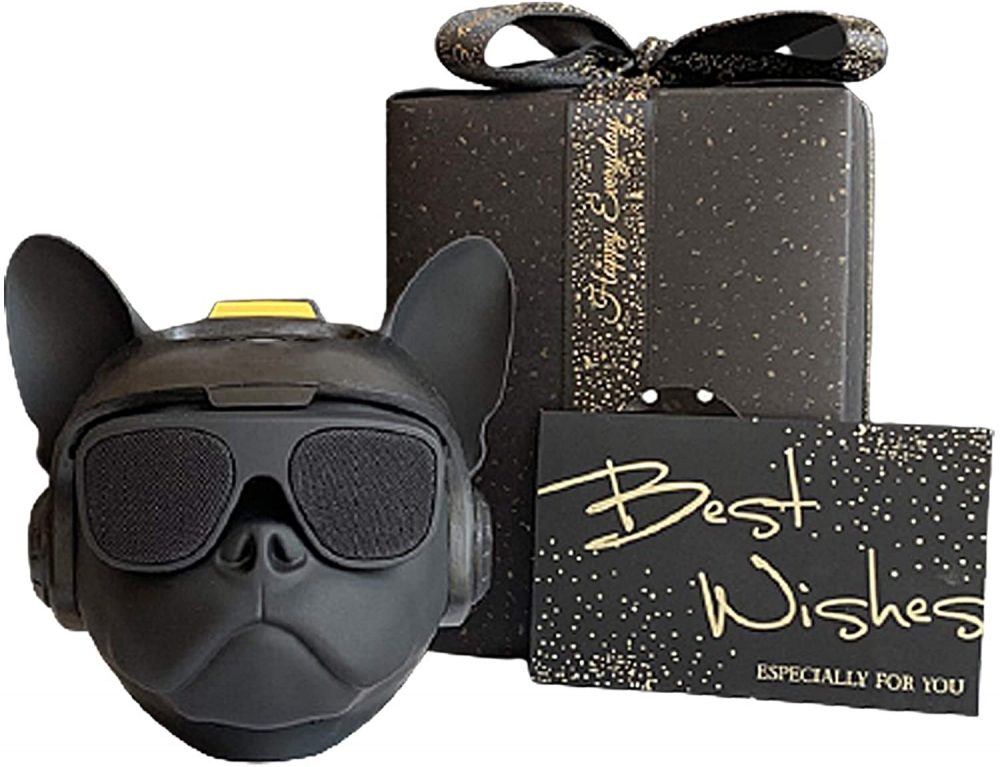 ---
If your teen loves to keep themselves up to date with the technology, this is the best gift they could get! With the help of their new portable projector, the recipient of this gift will be the coolest kid on the block!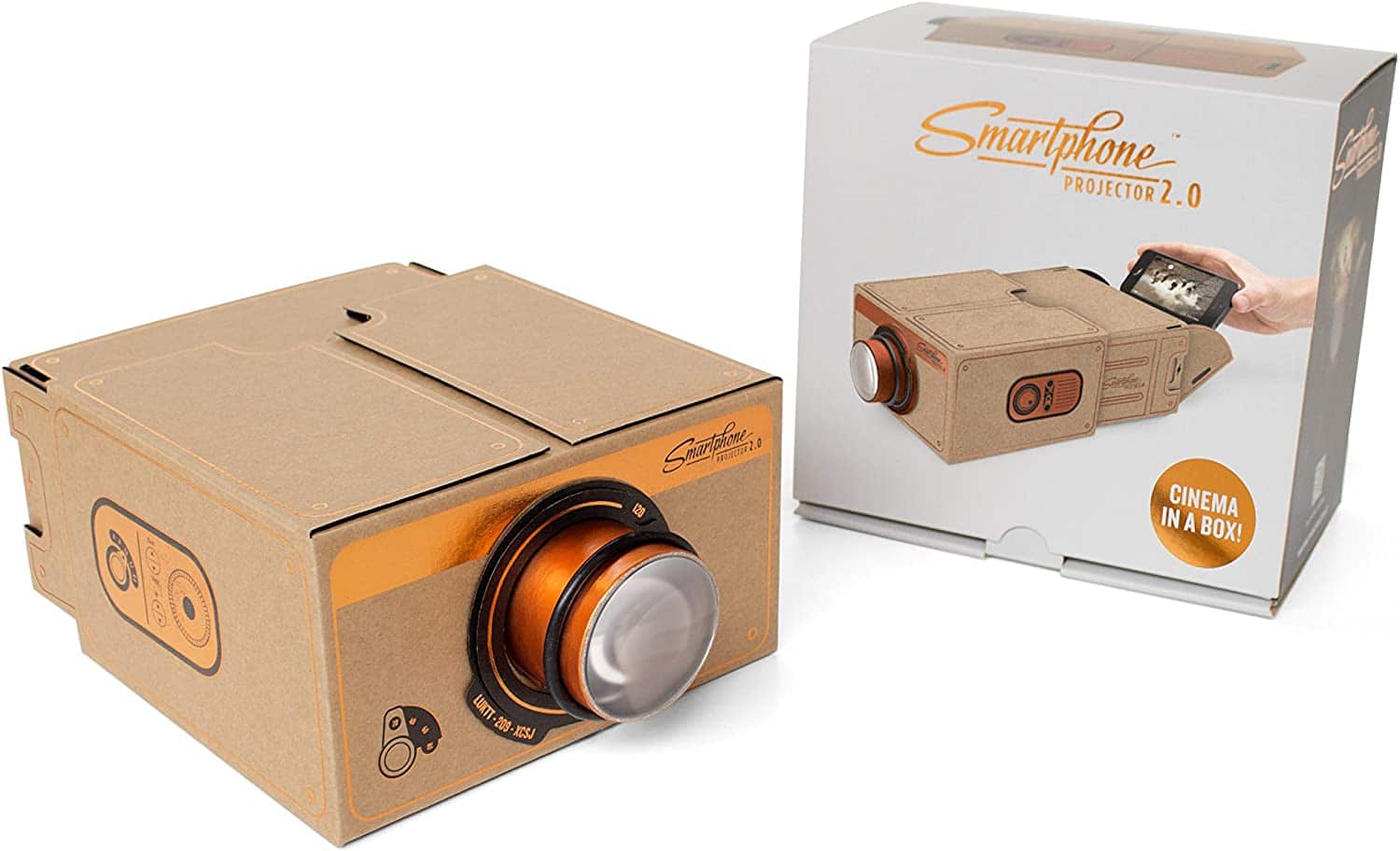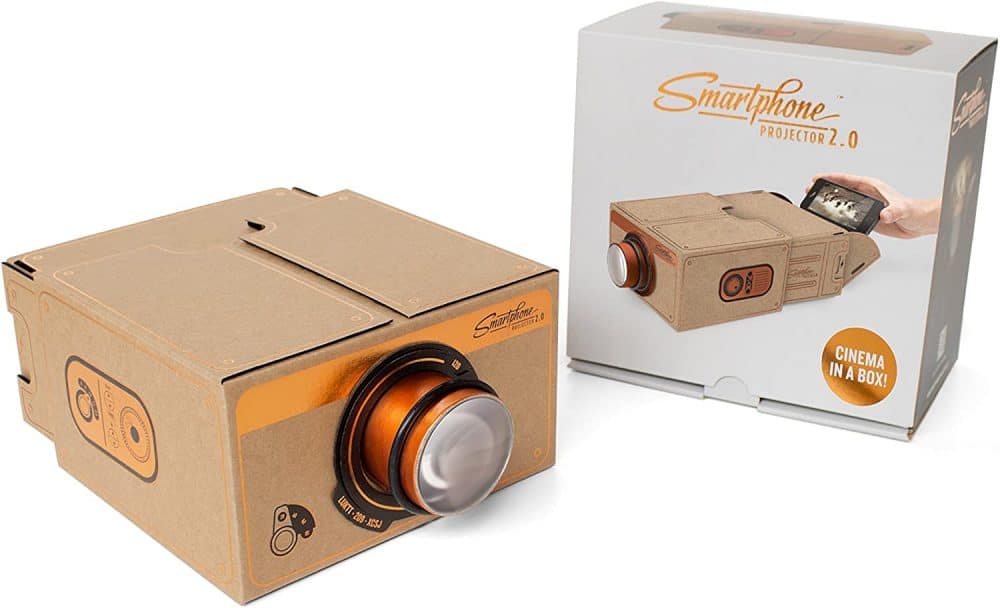 ---
Compact board with large board and wheels for stability and control, this skateboard is made with durable and sustainable bamboo so it doesn't chip over time.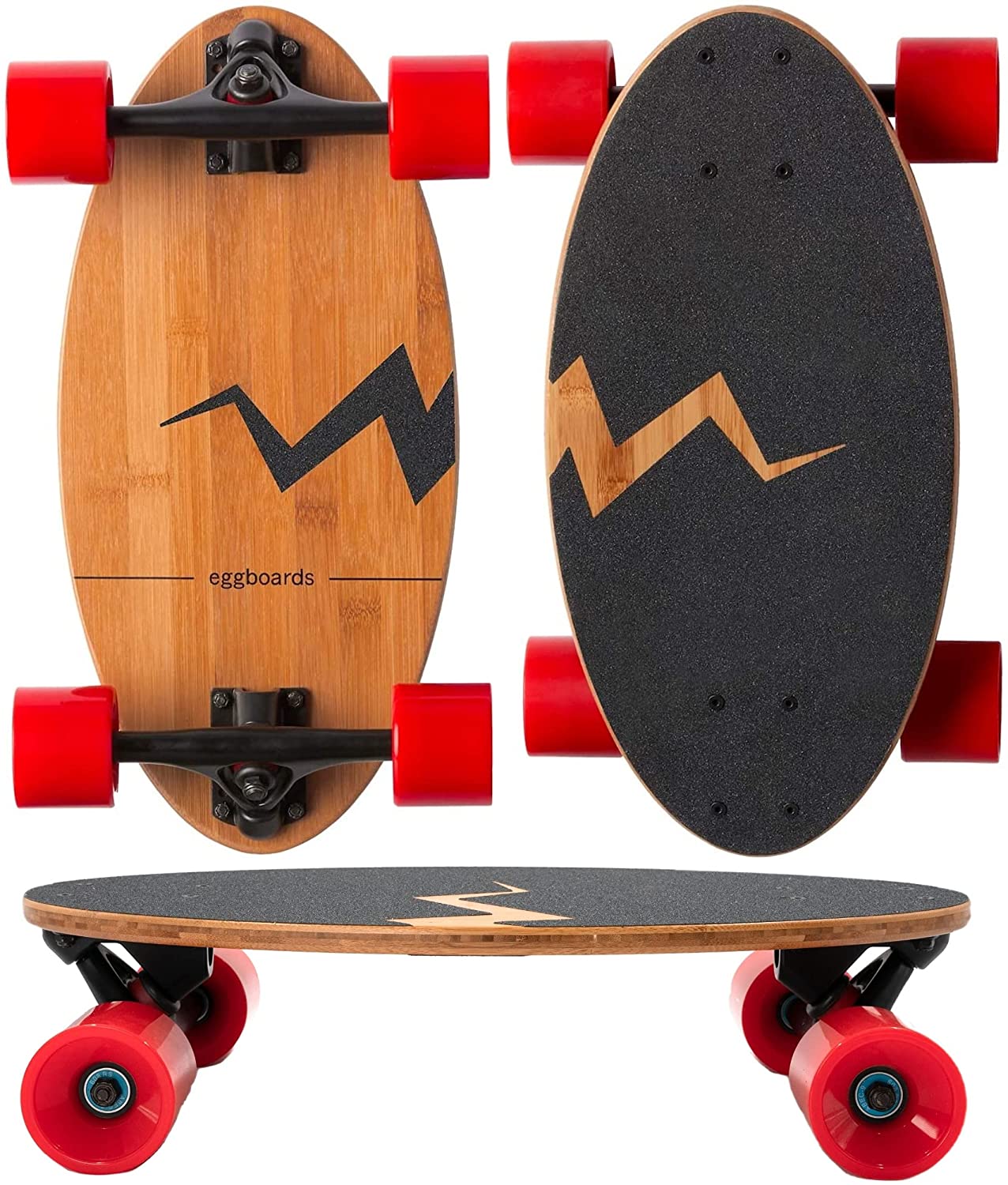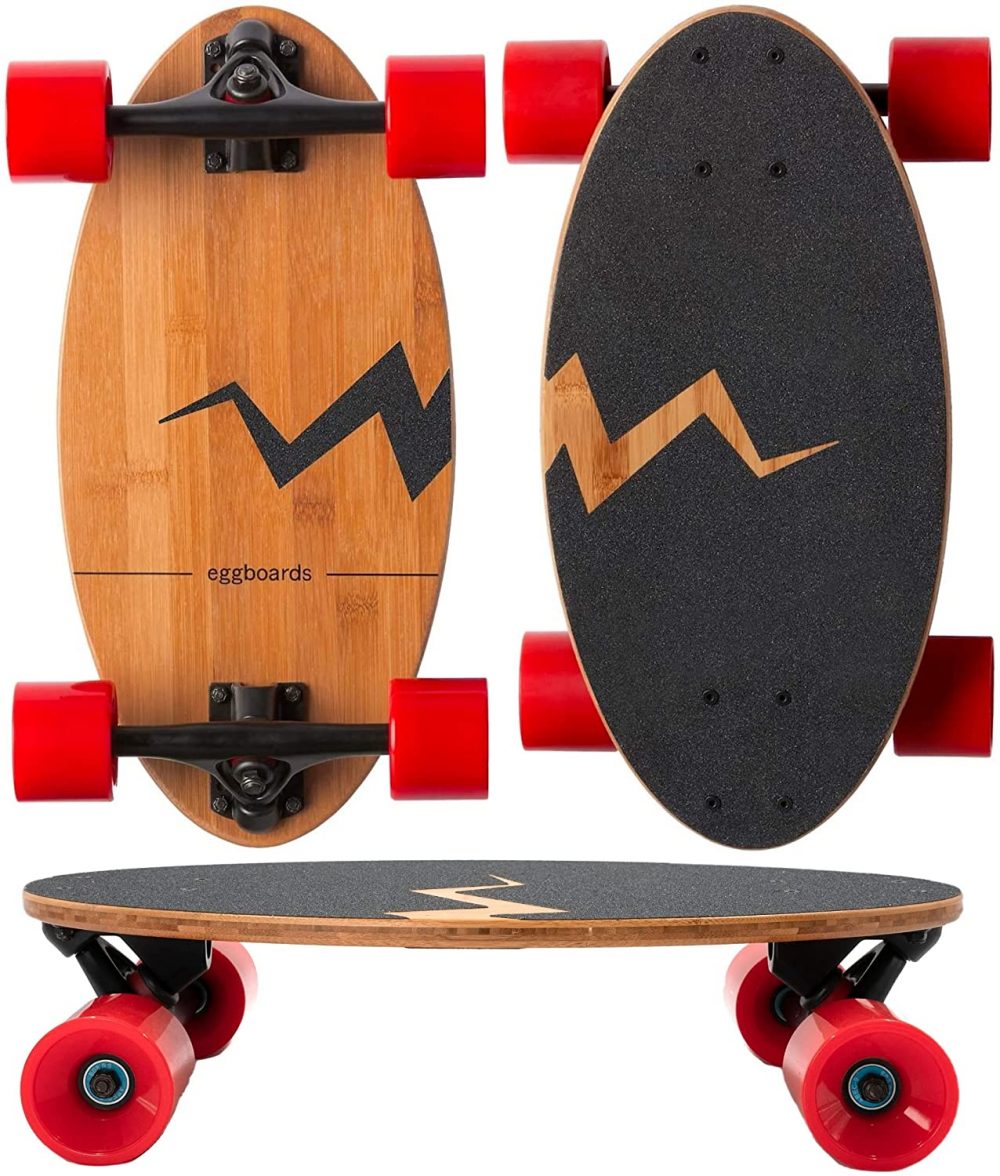 ---
Because who doesn't love super heroes, right? Available in various logos: Batman, Superman, Wonder Woman, the Flash, and Aquaman.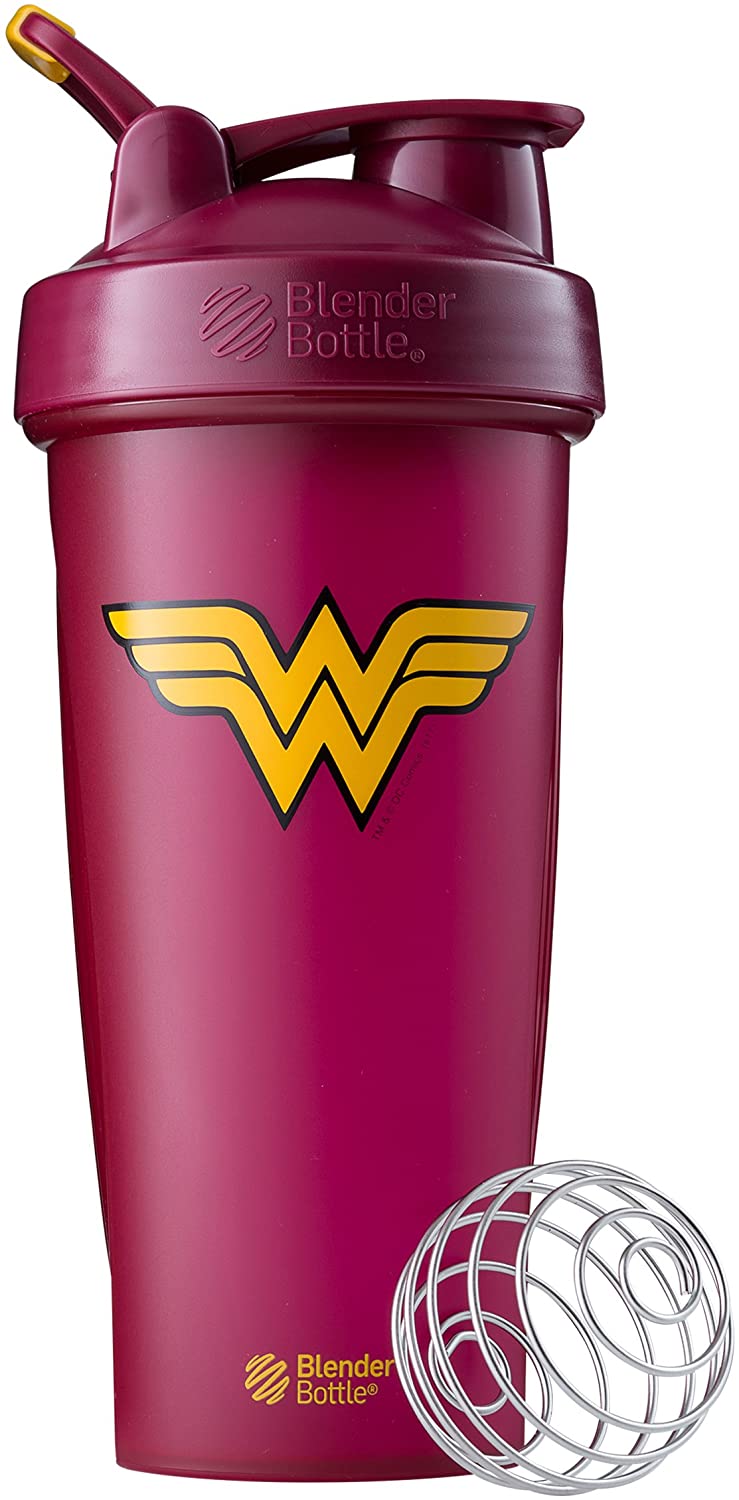 ---
With a cool and fun print design, these t-shirts come in sizes x-small to x-large.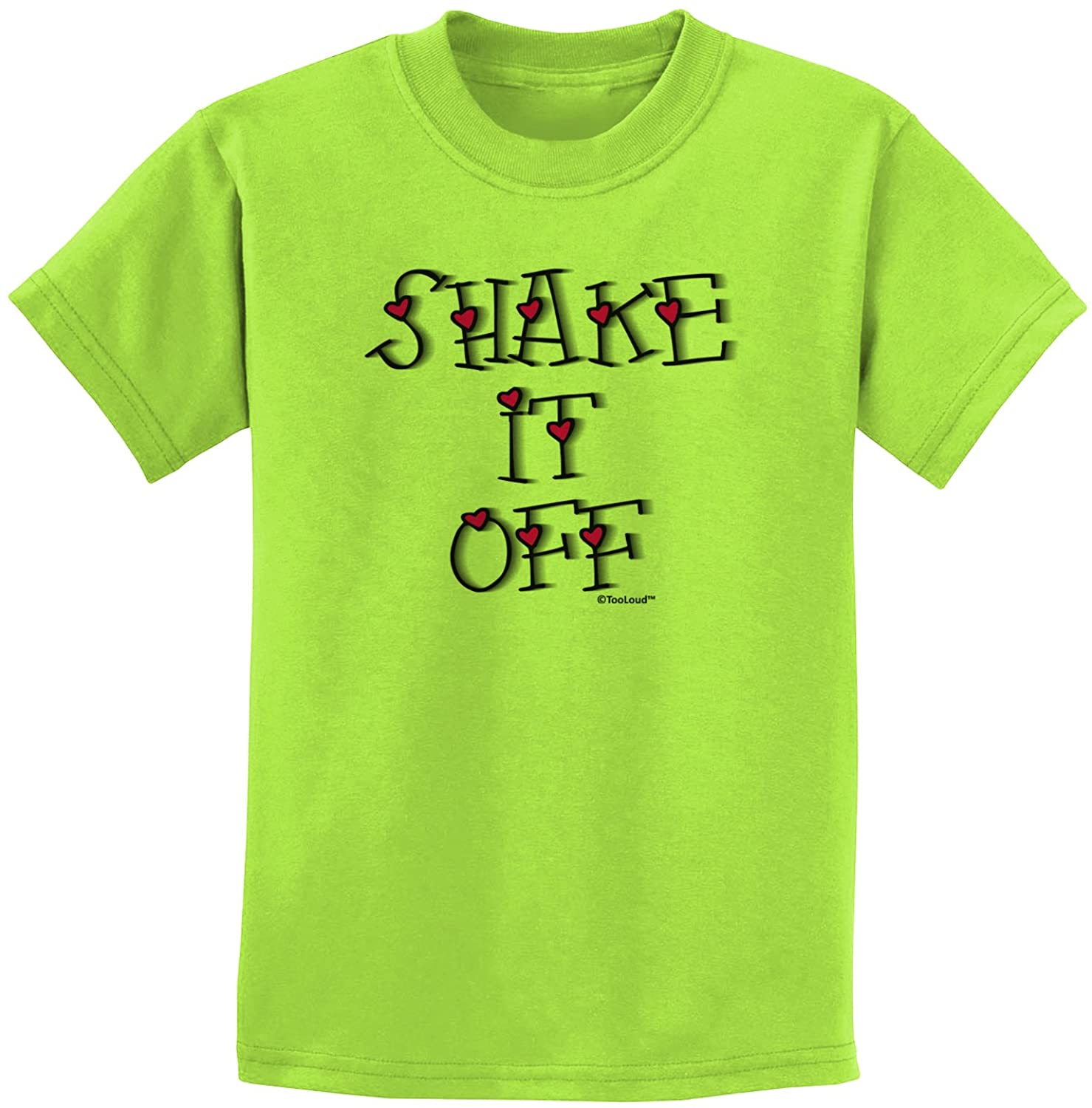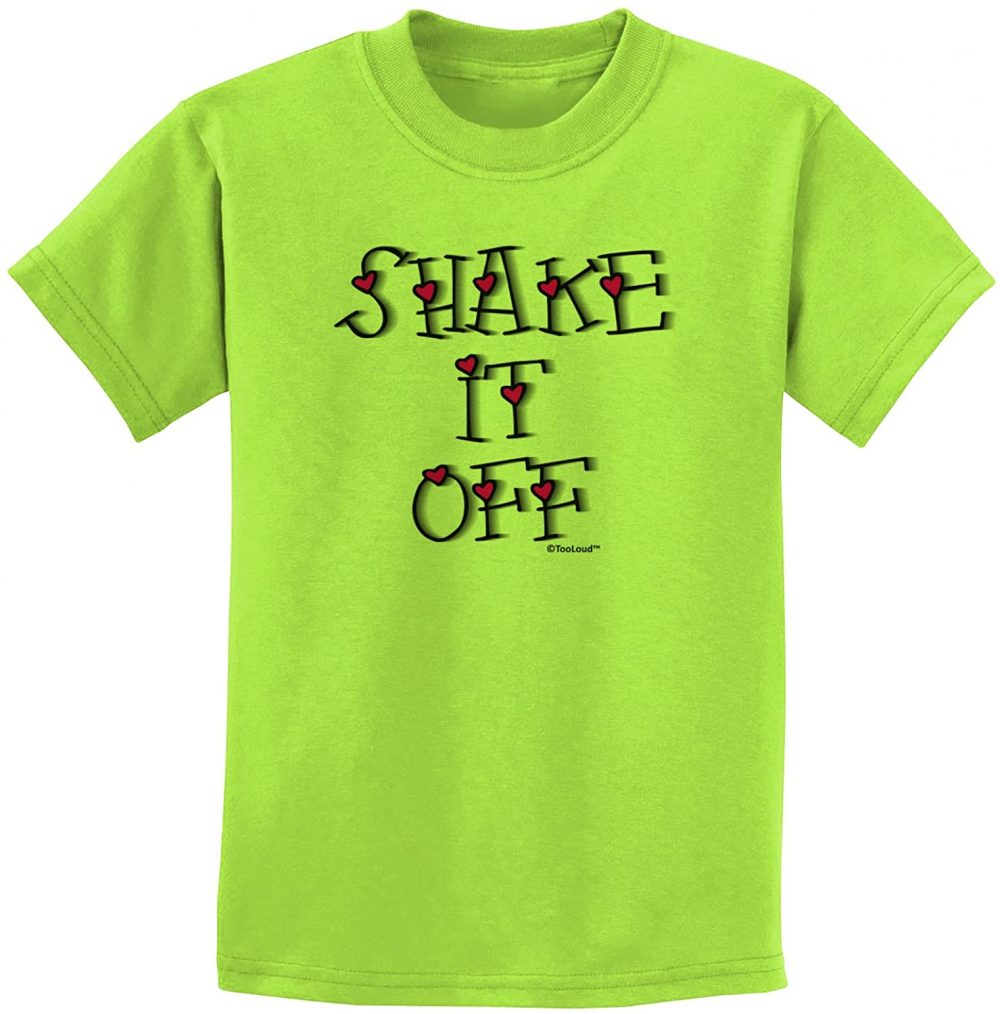 ---
Its 6 buttons give you a full control of the game and your multimedia needs. With Chroma luminous light for enhanced gaming, this gaming mouse is the perfect accessory for the gaming lover.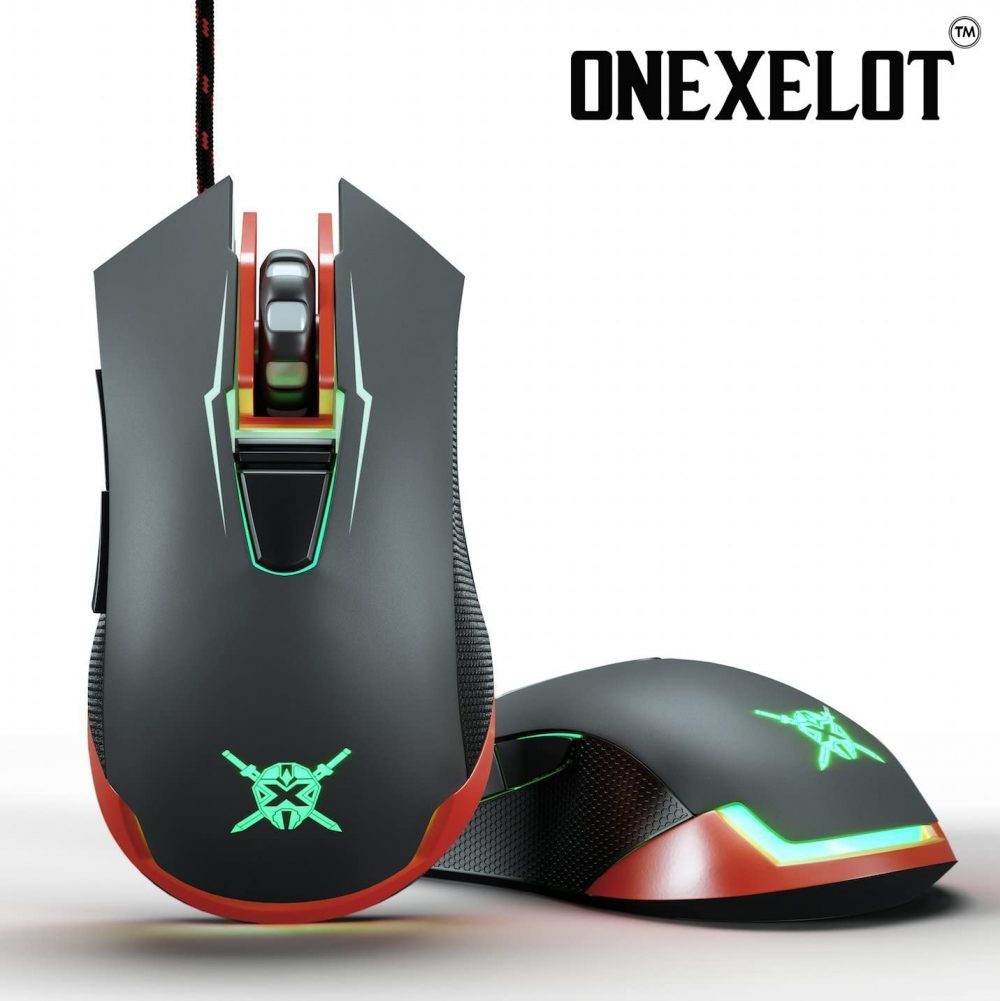 ---
This is a light and compact waterproof and shockproof outdoor Camera, with a built-in clip and built in wi-fi and Bluetooth.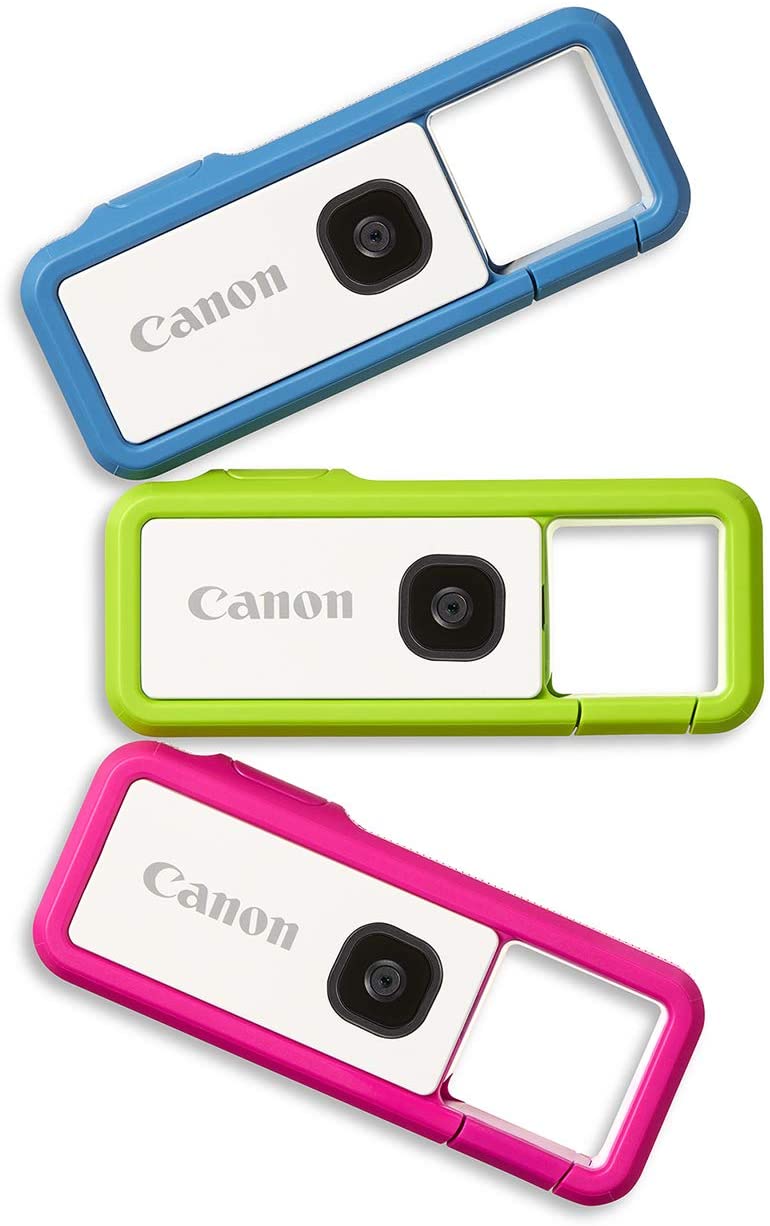 ---
Easy to use Instant Camera Printer plus app to capture, customize, and print your favorite moments. Every print is a sticker! Each 2"x3" photo has a Peel & Stick adhesive backing.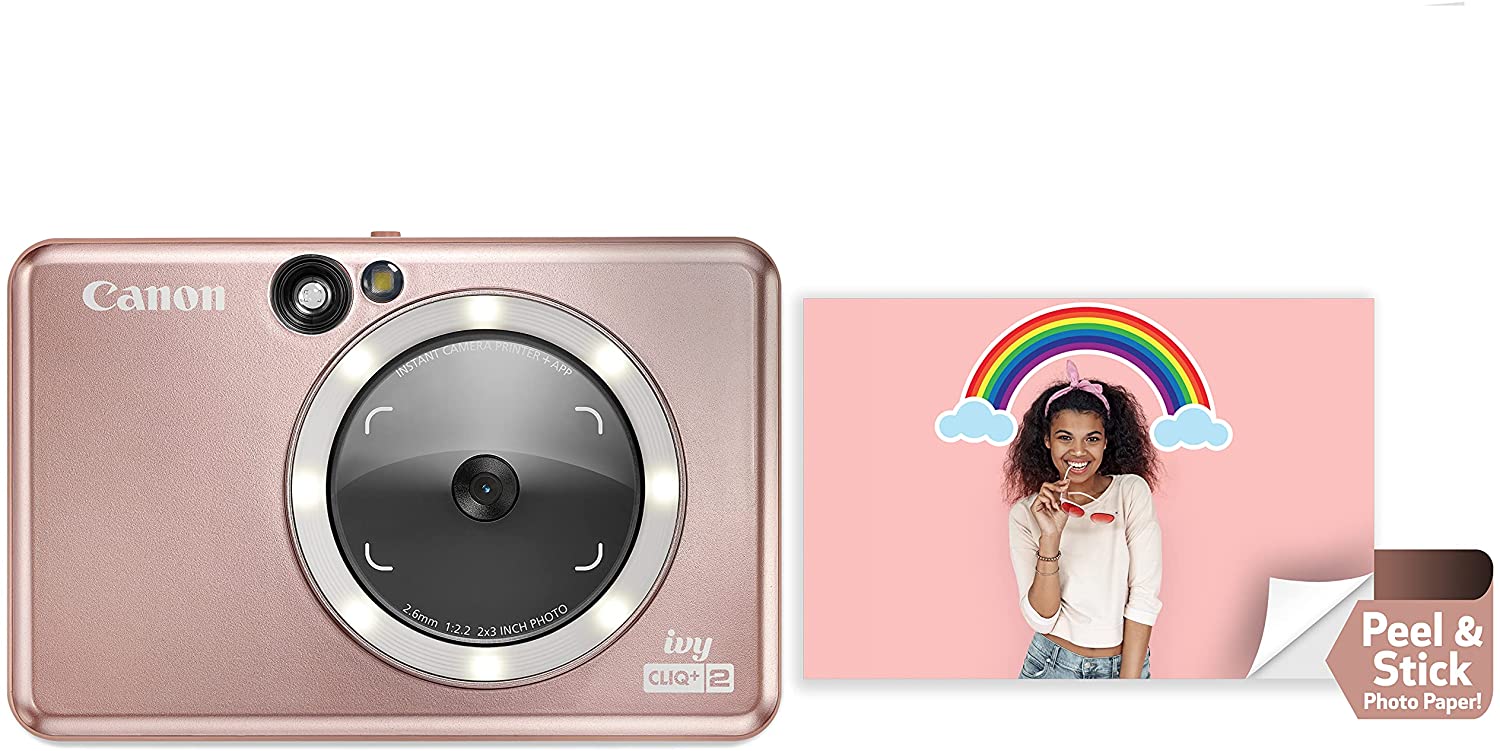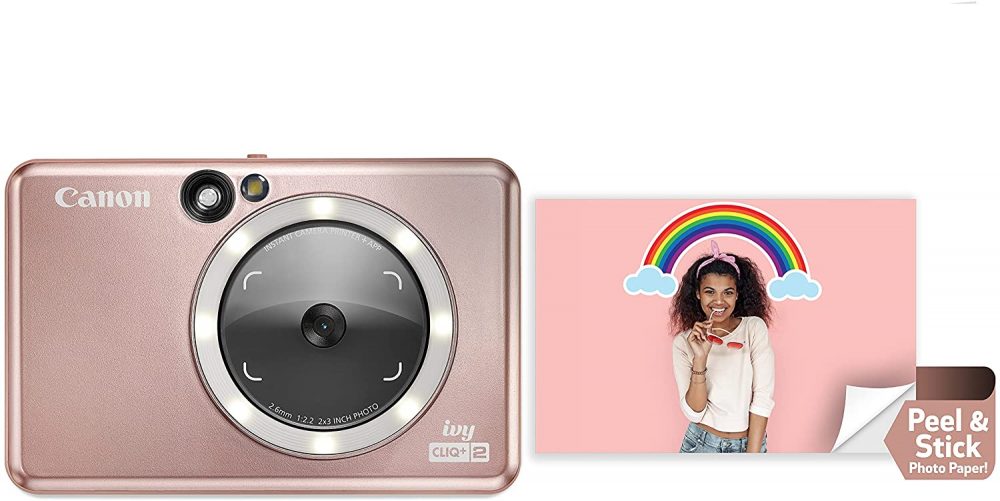 ---
Perfect to use indoors and outdoors and ready to use in minutes, this set includes net, table, paddles and balls. Great for kids who love sports.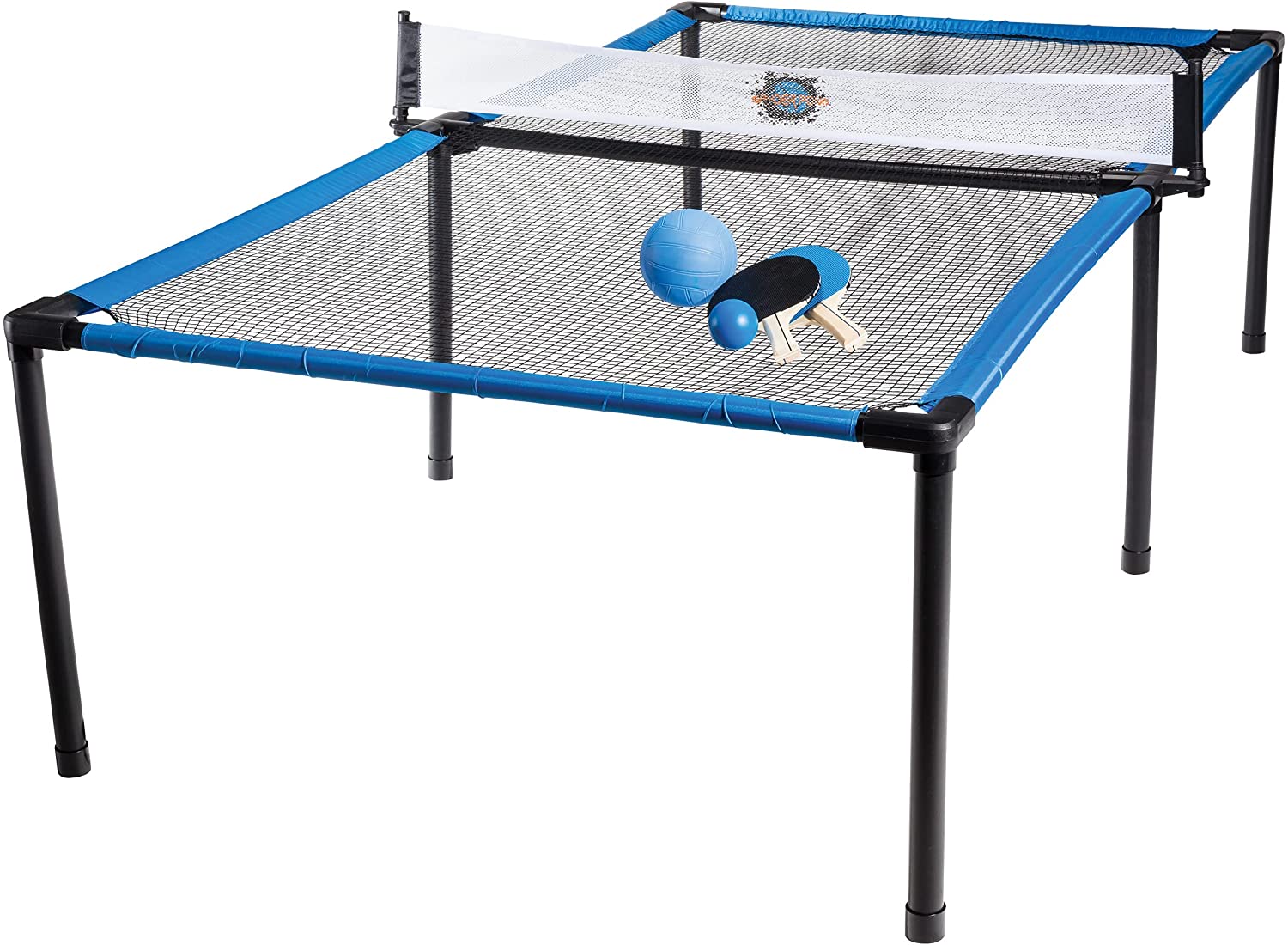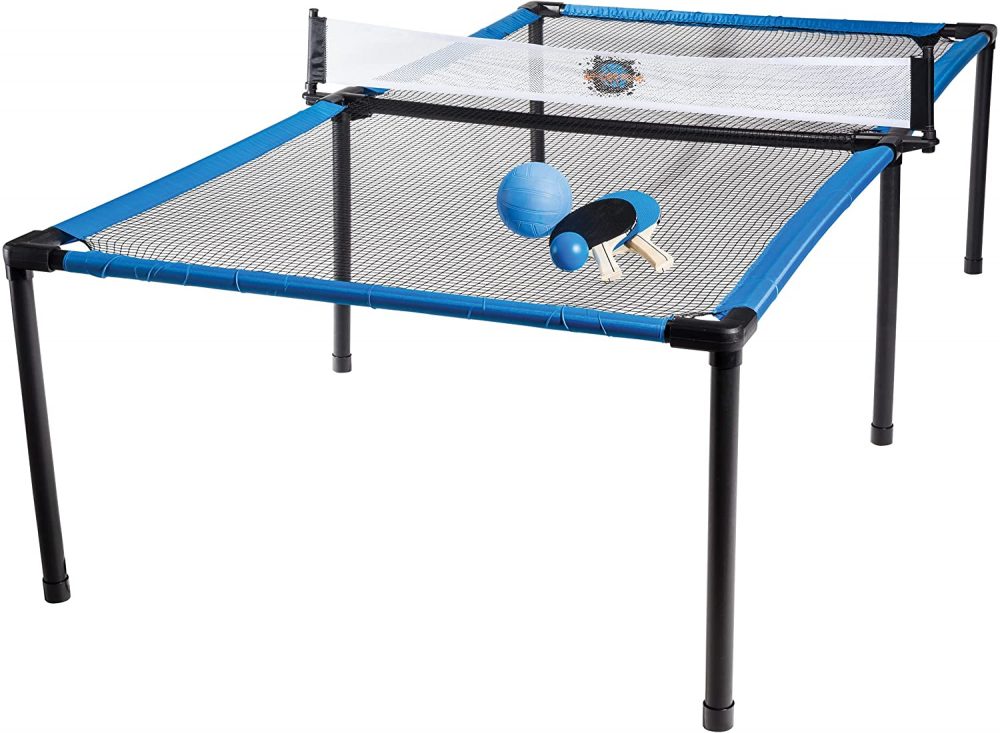 ---
The Craft-tastic String Art Kit is an exceptional way to stimulate creativity in children, tweens and young teens who are 10 years old and above.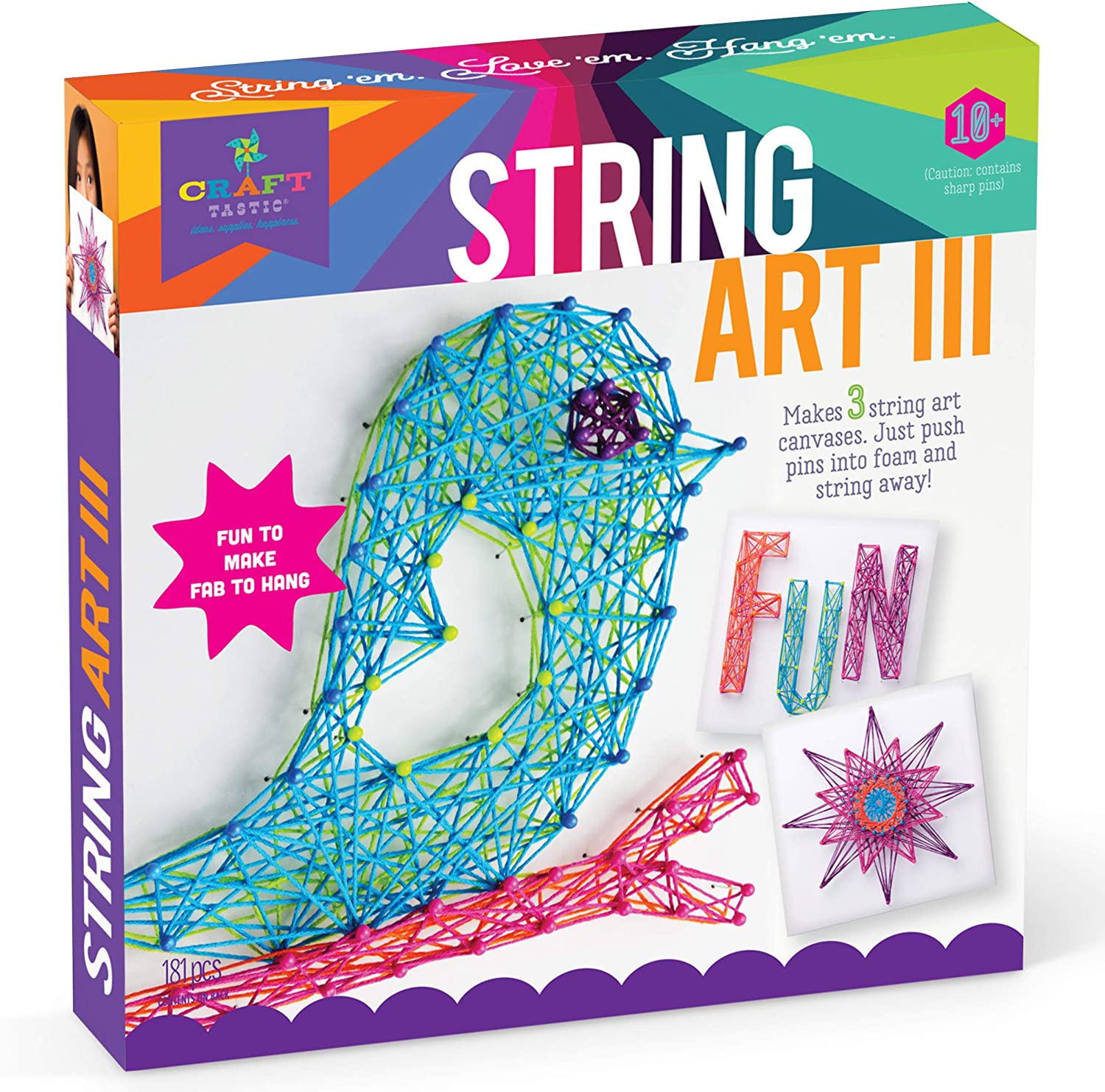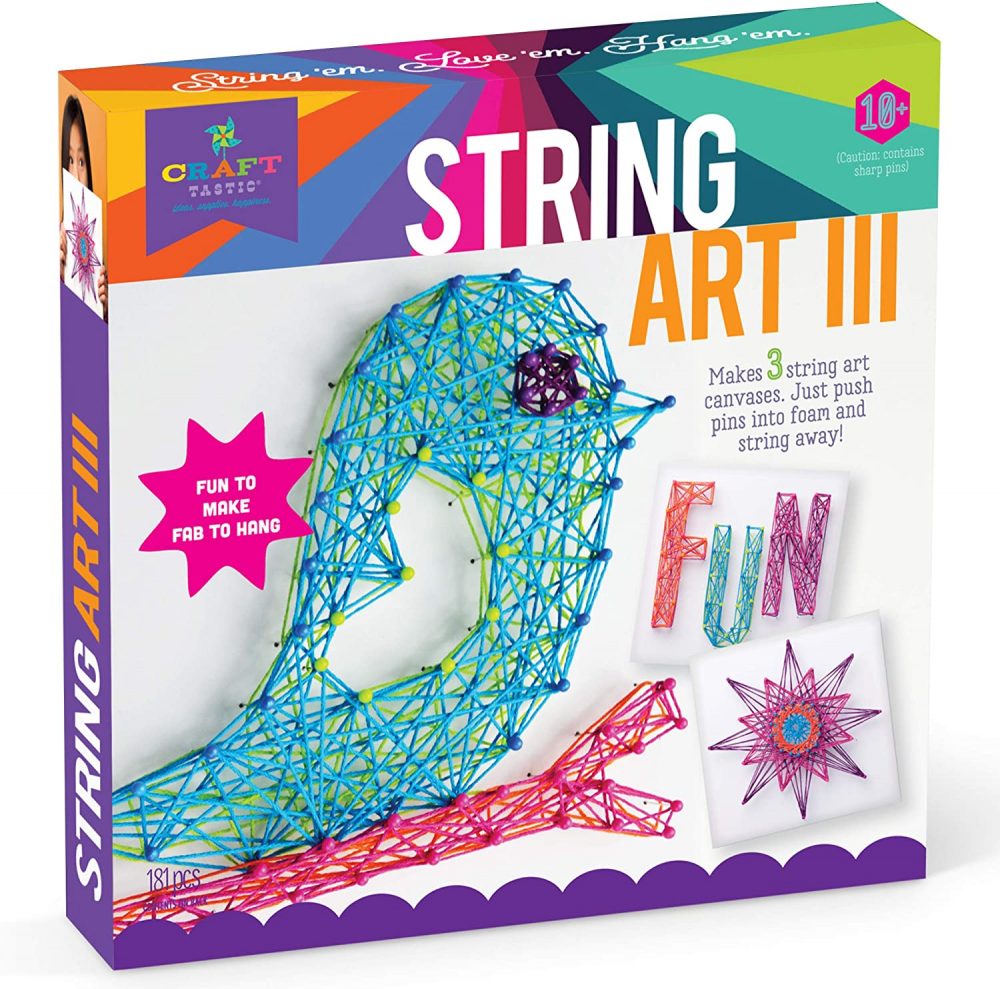 Gifts for home
---
Candles come in so many scents, it's basically impossible not to find something your friend will love. Cinnamon, apple spice, citrus or pine are only a few holiday-related scents that will drastically change the atmosphere in one's home and give that amazing holiday feeling.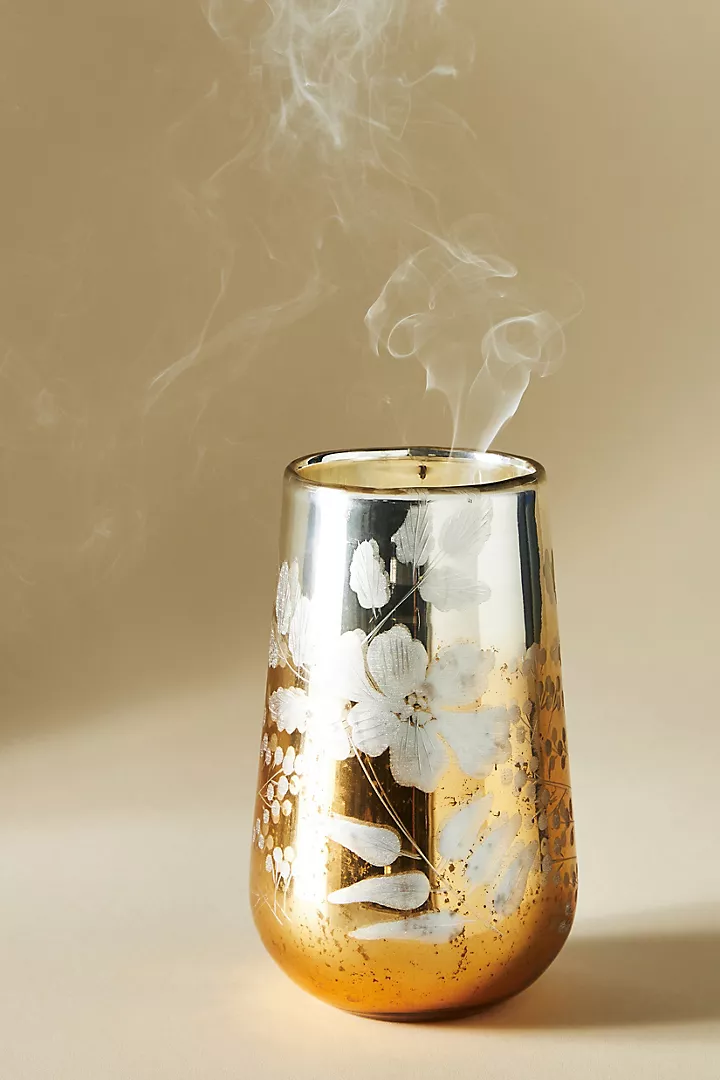 ---
A new themed decoration is so refreshing, it's no wonder we love changing our home décor from time to time. A miniature Christmas tree, a nice pine cone centerpiece for the Christmas dinner table or a cute painting would be great gifts for any holiday passionate.
This is also something you can make at home and engage the kids in the activity. For example, think of gathering pine cones to make Christmas tree decorations or just make a small decoration to spruce up a corner in your home.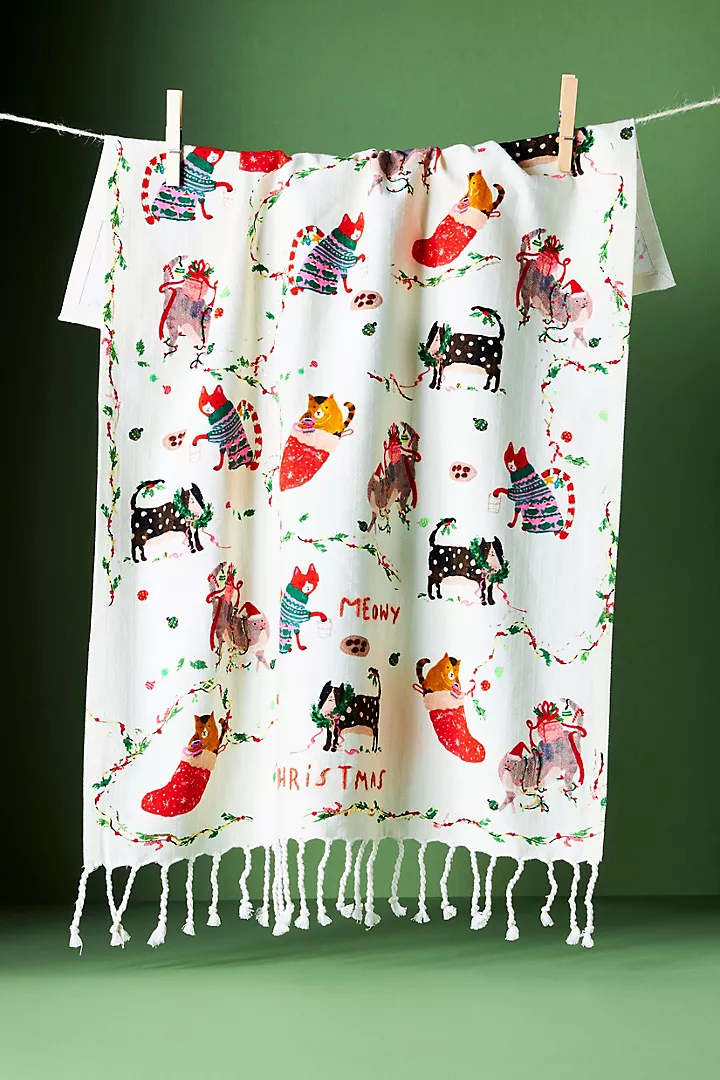 ---
All pieces of this set conveniently complement each other to produce a complete and stylish bedding design. Machine wash and dry for easy care. Sets come in twin, twin XL, Full, Queen and King and each includes comforter, flat sheet, fitted sheet, sham and pillowcase.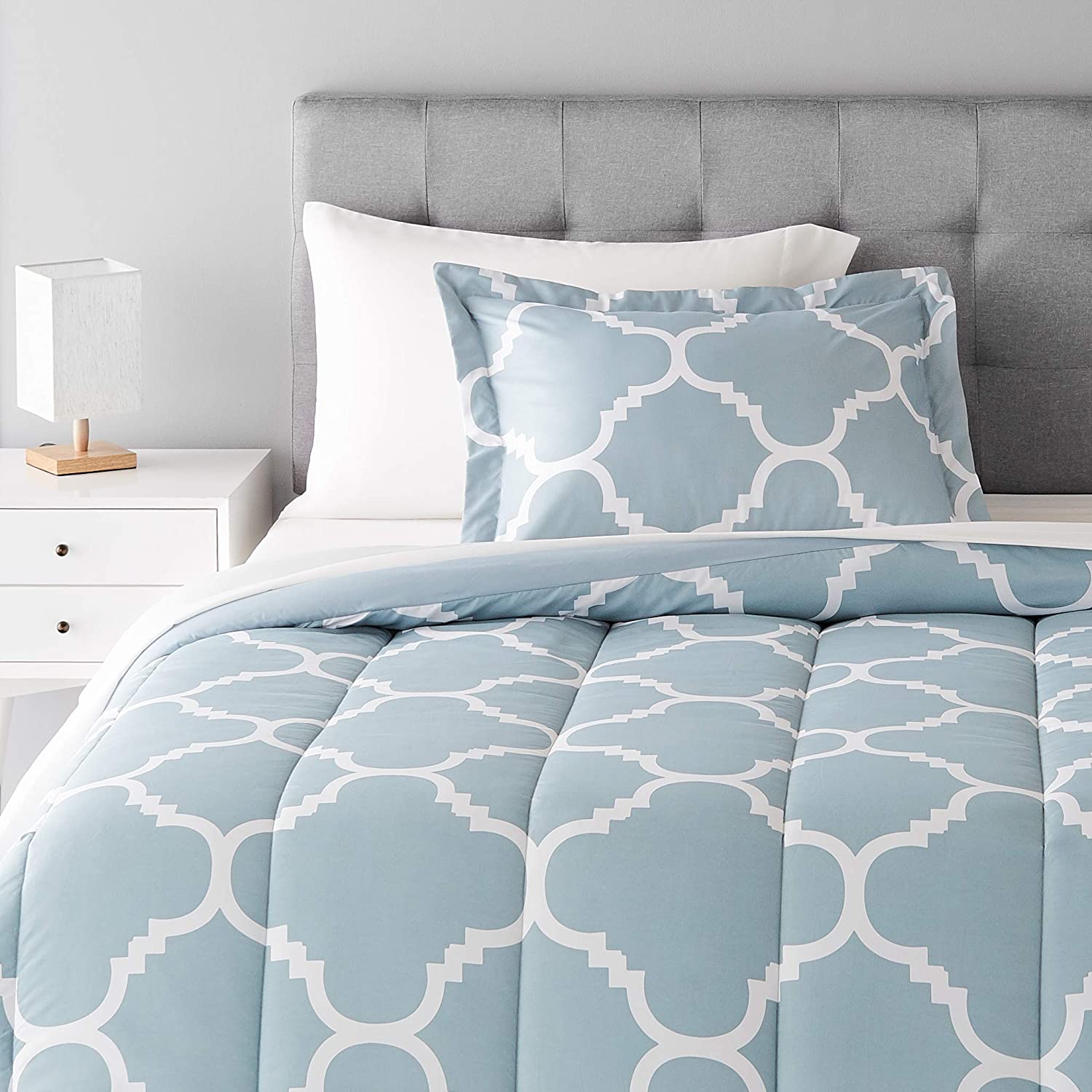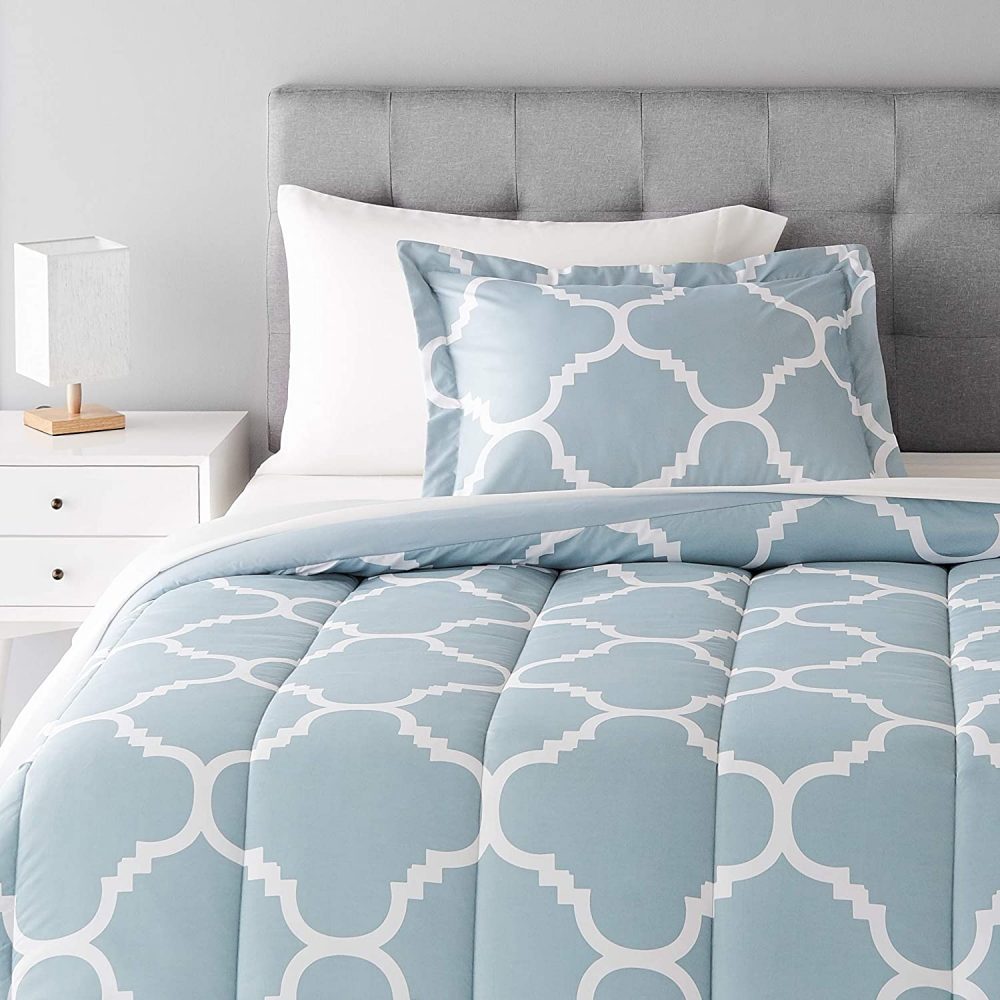 ---
Perfect for putting your feet up or using it as a small extra seat when company is over. Easy to store in a corner or by the bed when not in use, This pouf not only looks cute but is functional too.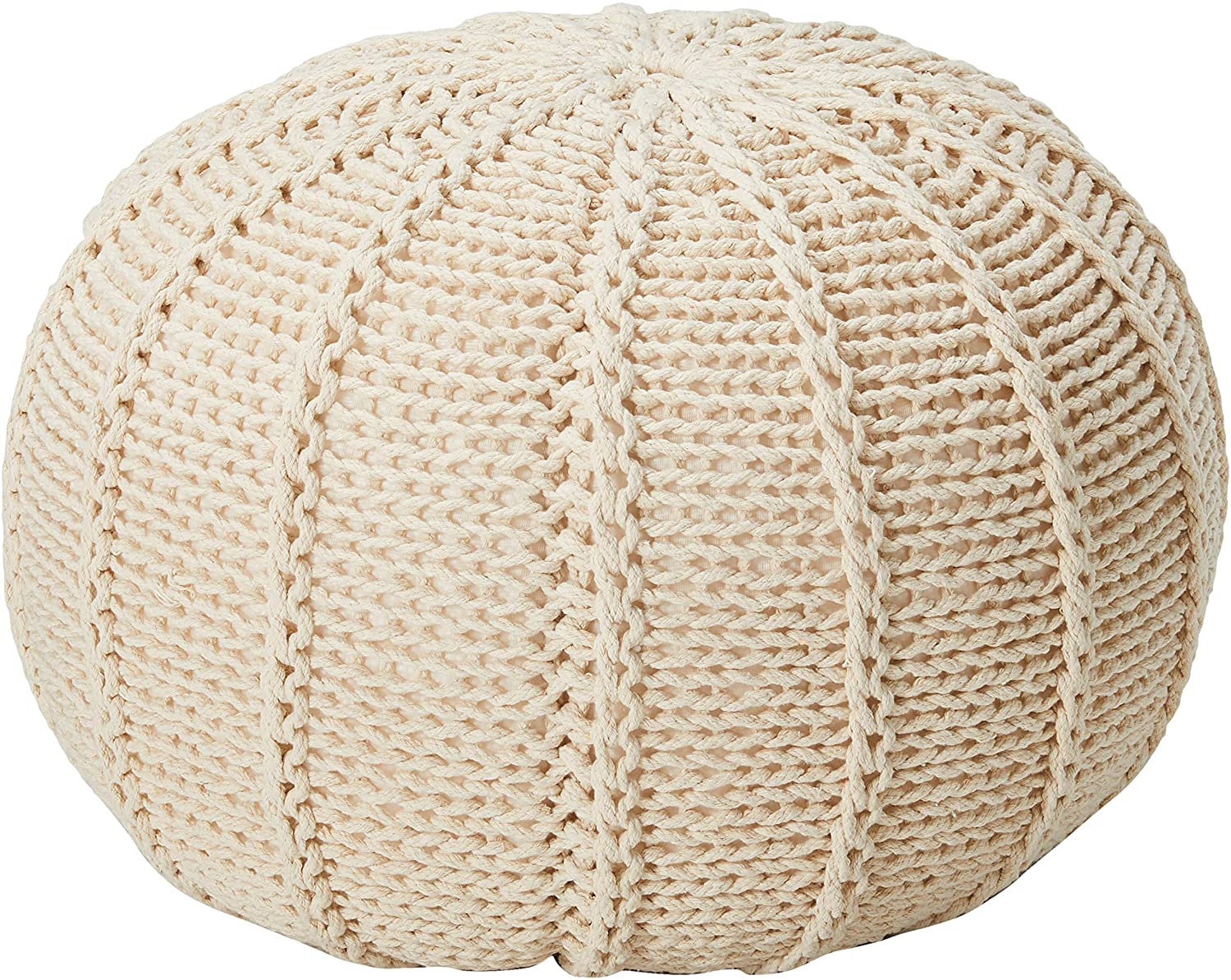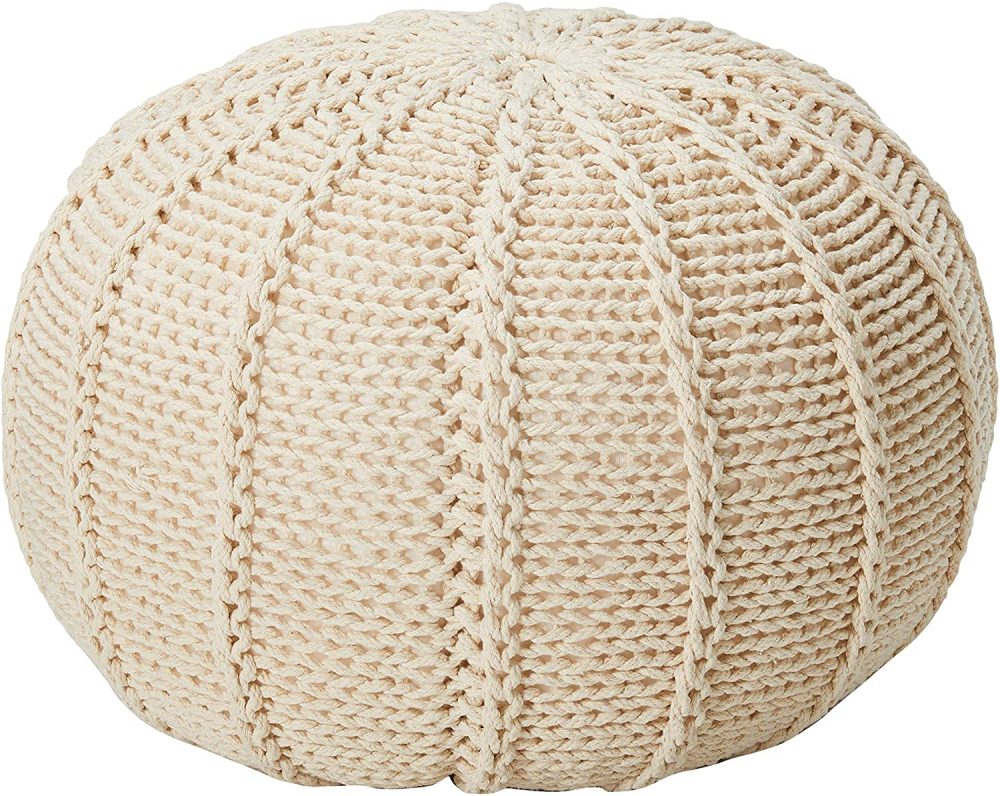 ---
Made with real wax (so they look "real"), these beautiful candles are battery operated. Perfect table decor or centerpieces.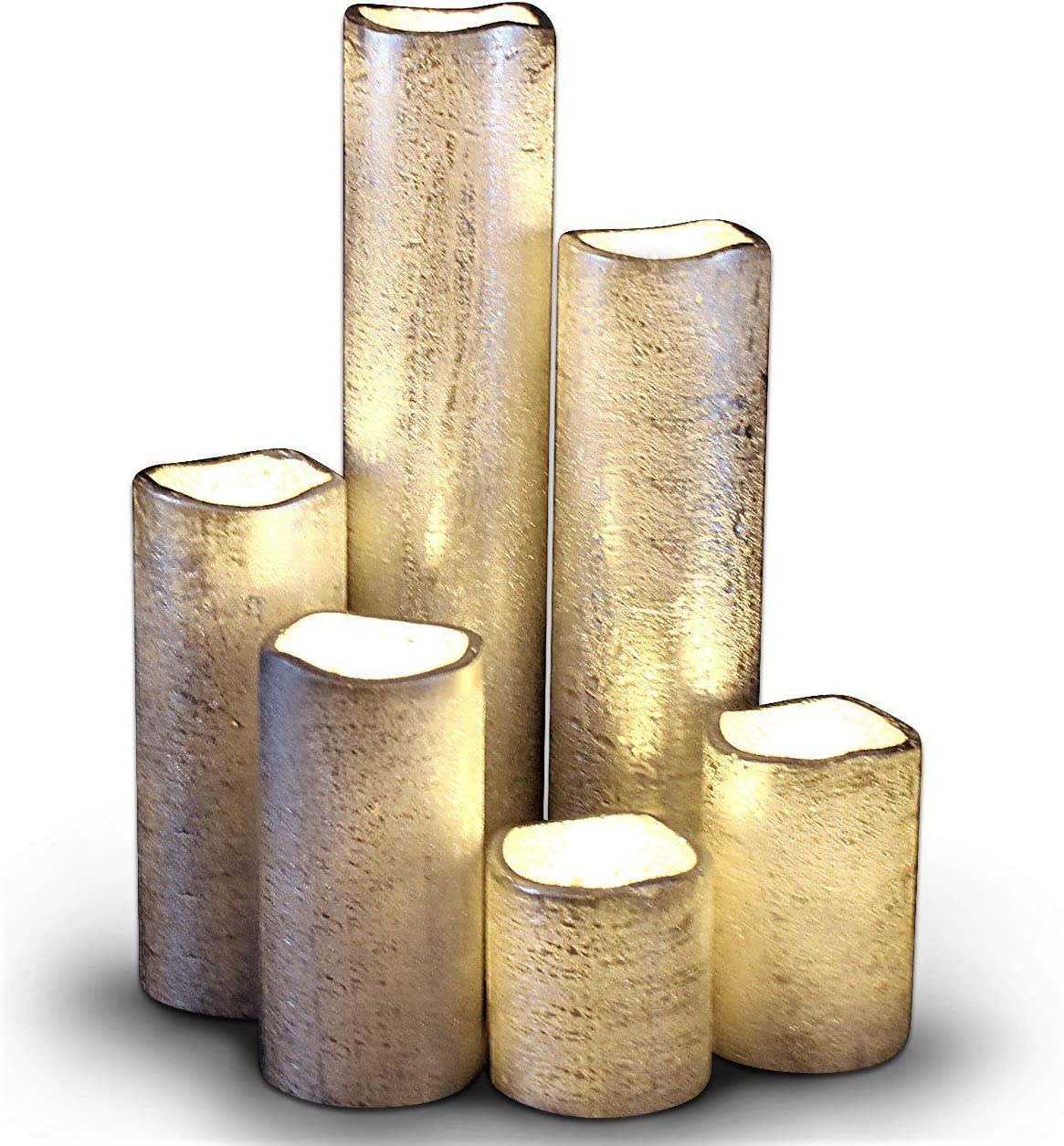 ---
These gorgeous round 4″ size coasters are made with marble with gold finish around the edges. They accommodate most cups and drinking containers and each set contains four coasters with foam feet on underside.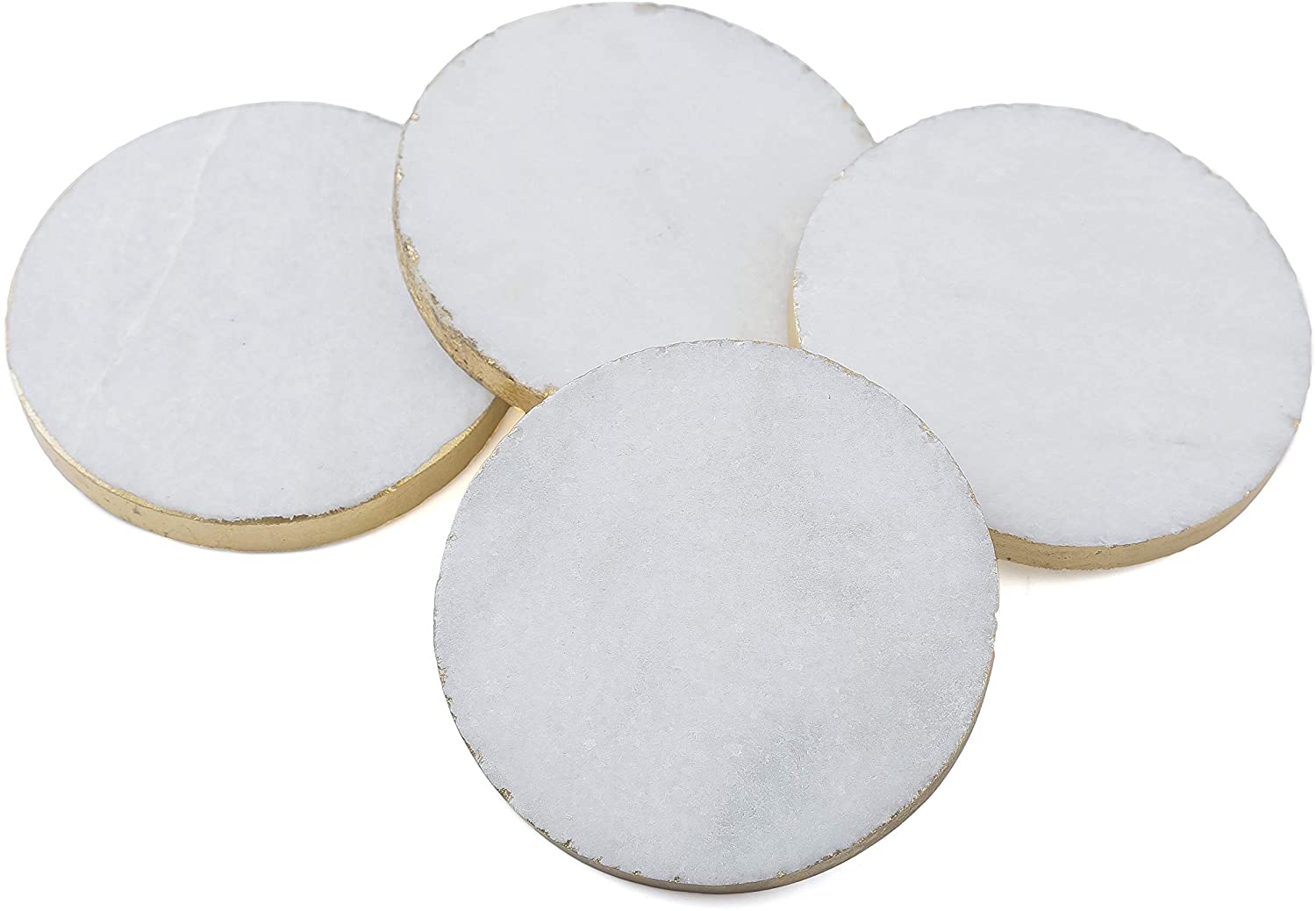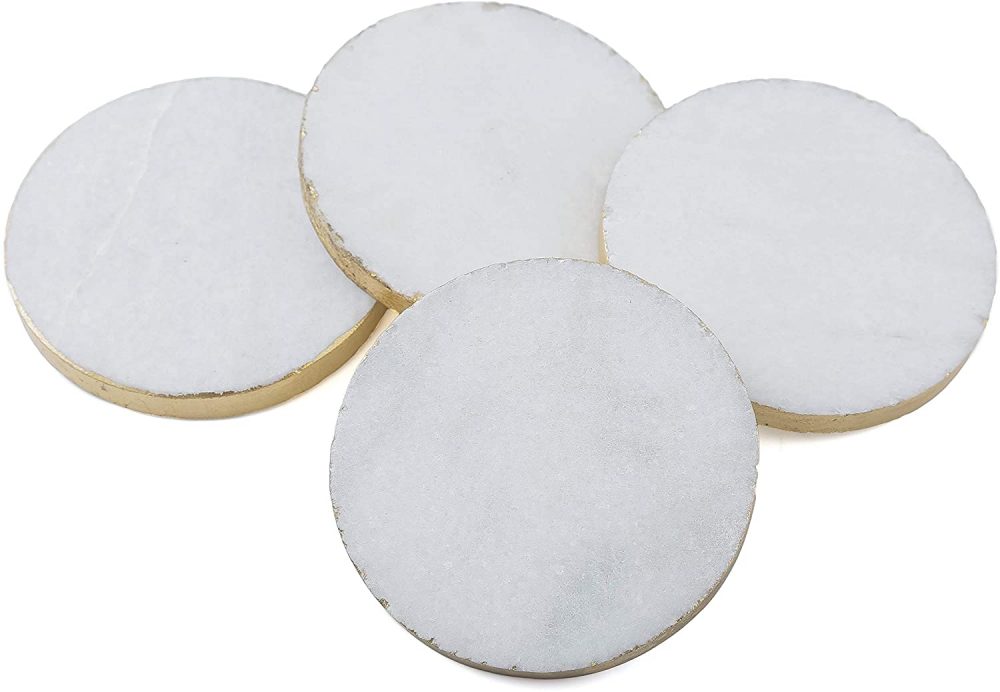 ---
These candle holders are the perfect gift for friends and family who love combining modern and rustic decor in their homes.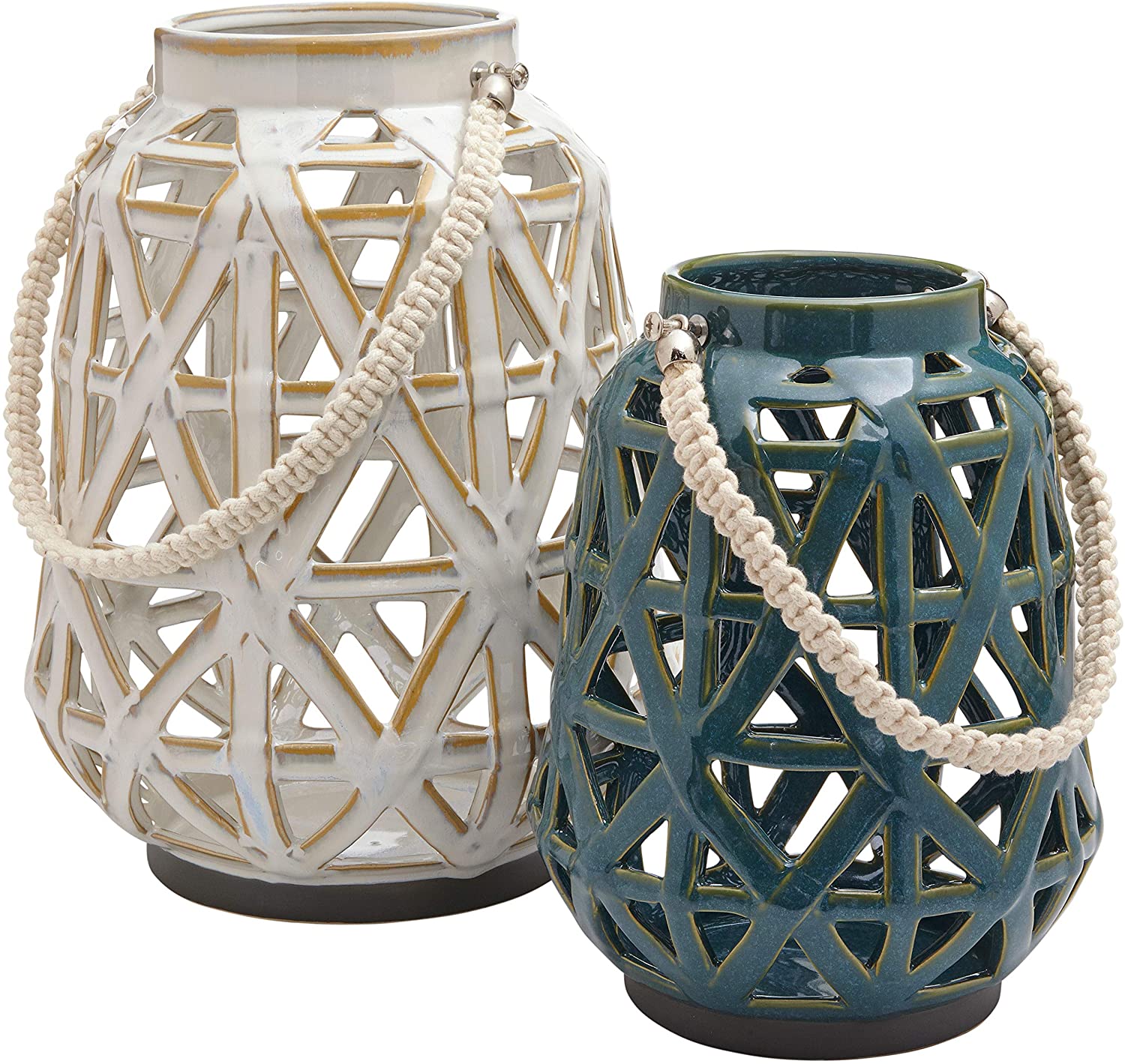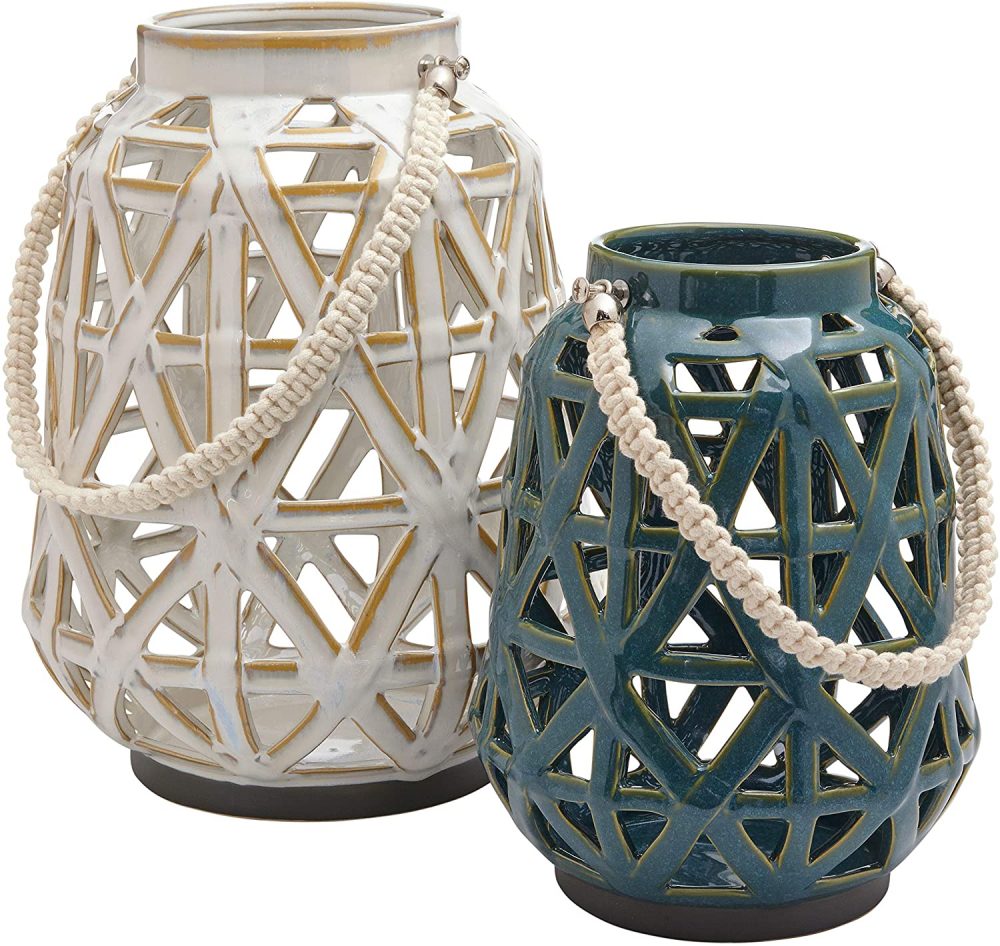 ---
The humidifier provides both cool mist and warm mist to relieve you from nose congestion, dry skin, allergies, bloody noses, cold, flu. It is perfect for all year around using.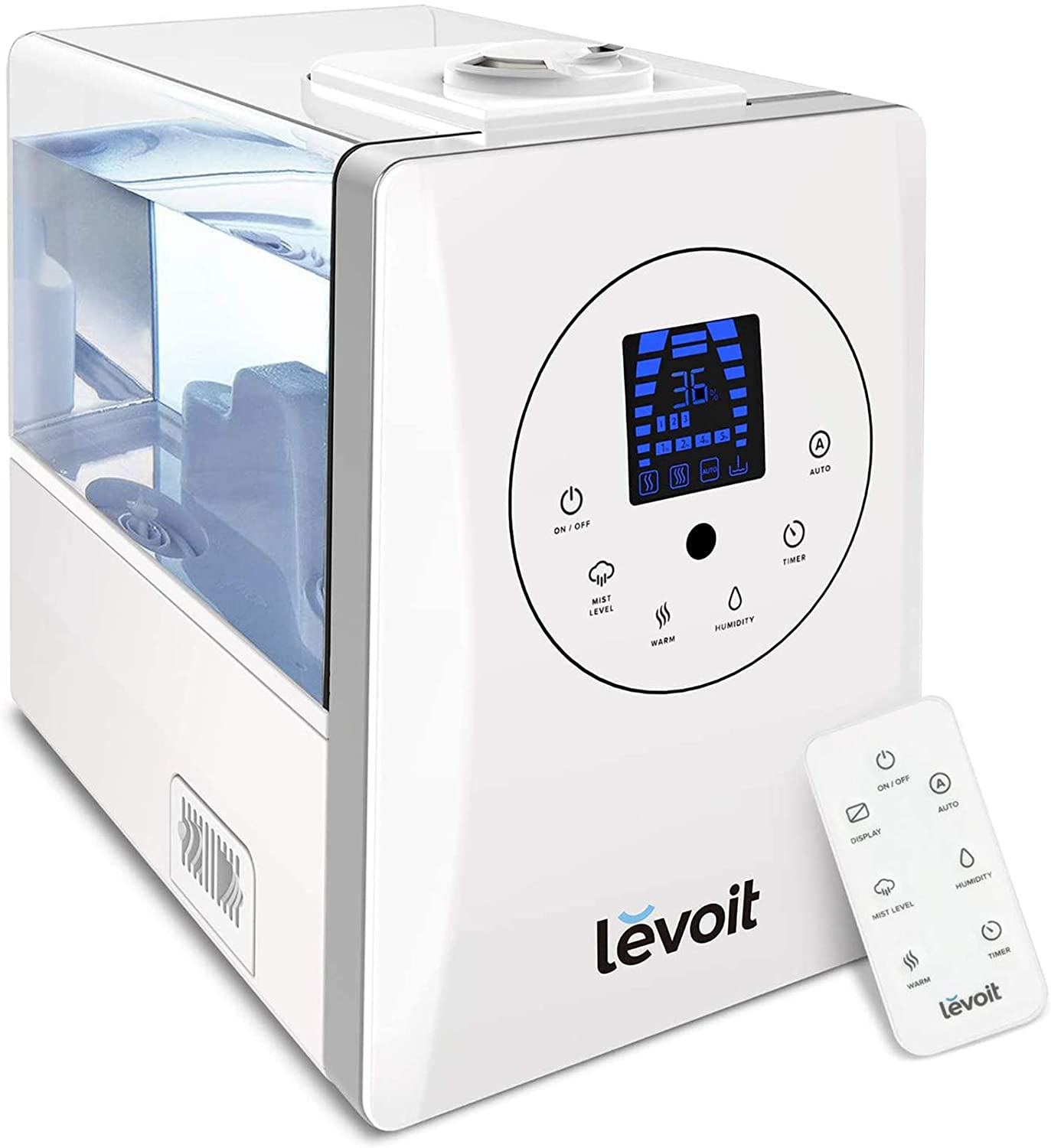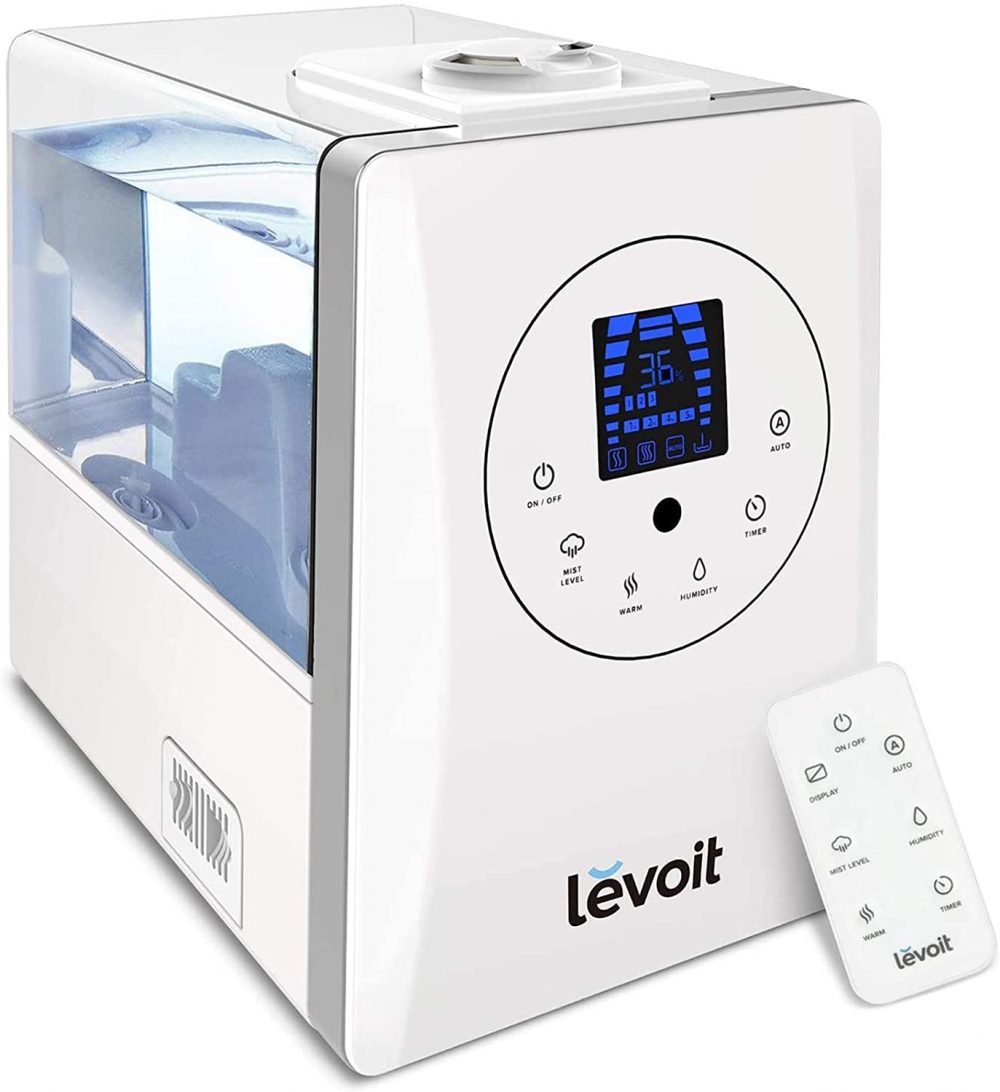 ---
Large woven wicker basket with arched handles that's ideal as a decorative accent or storage for towels, pillows, toys or more. Made with seagrass, which provides strength and durability.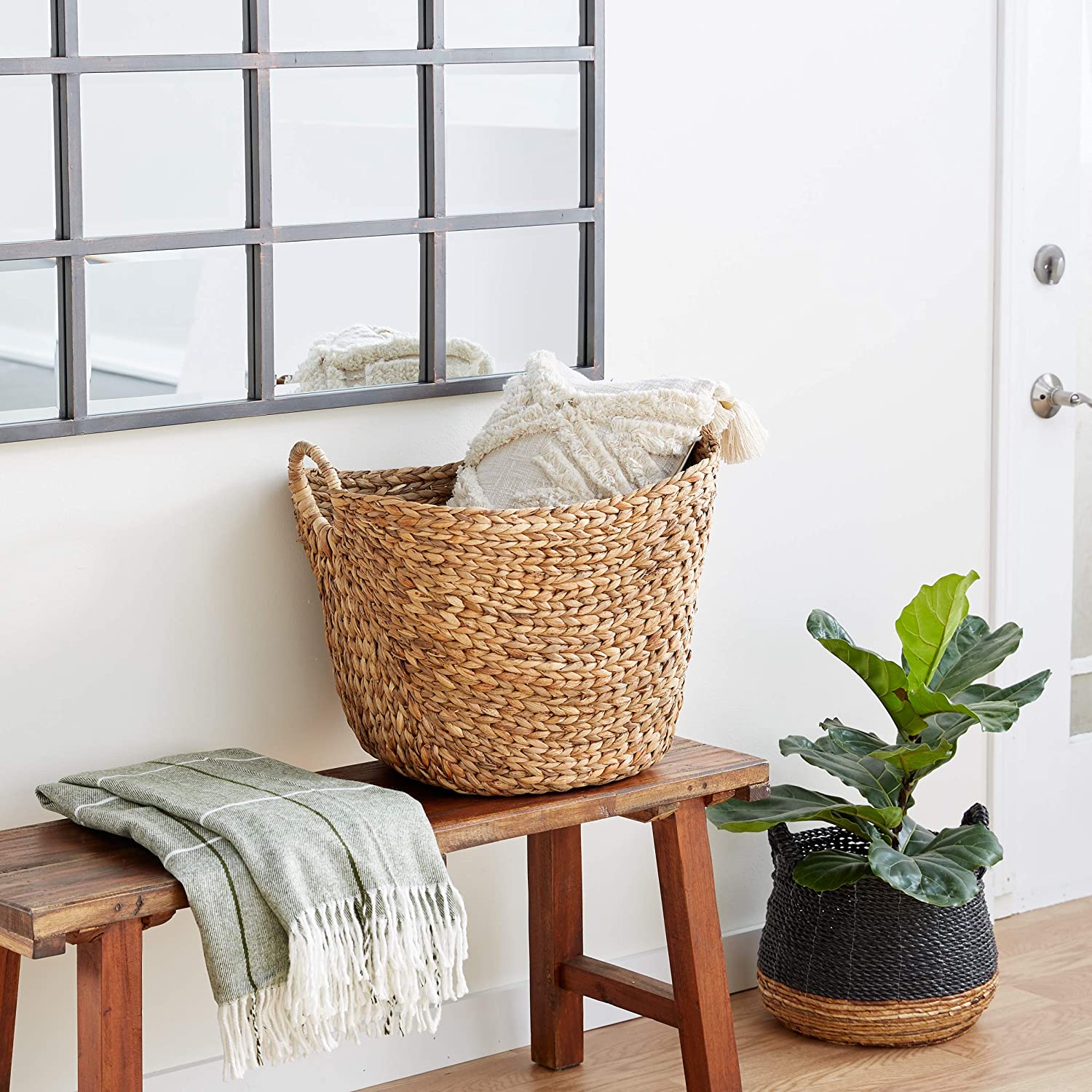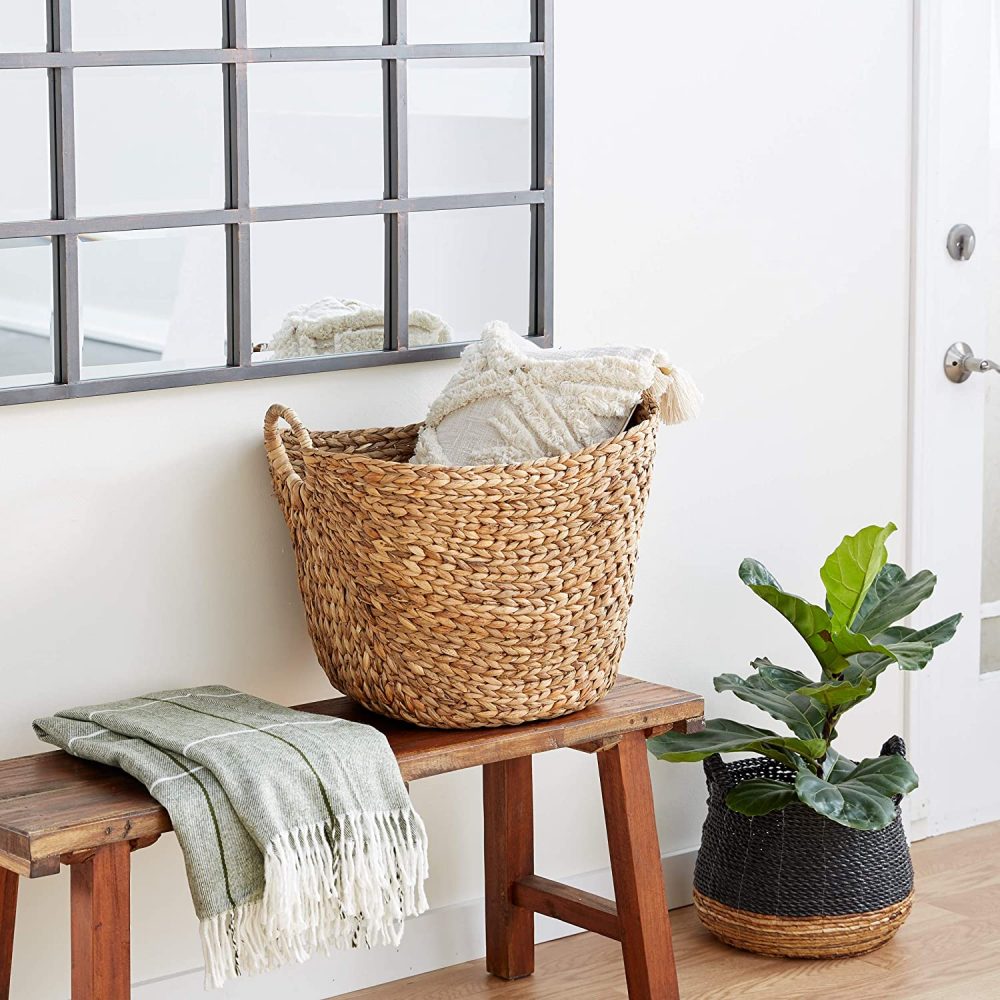 Gifts for the kitchen
---
Pressure cookers save up a lot of time that can be spent with our loved ones, which is even more prized around the holidays, as they are mostly about spending time together. As a plus, an instant pot can help anyone cook an amazing holiday dinner.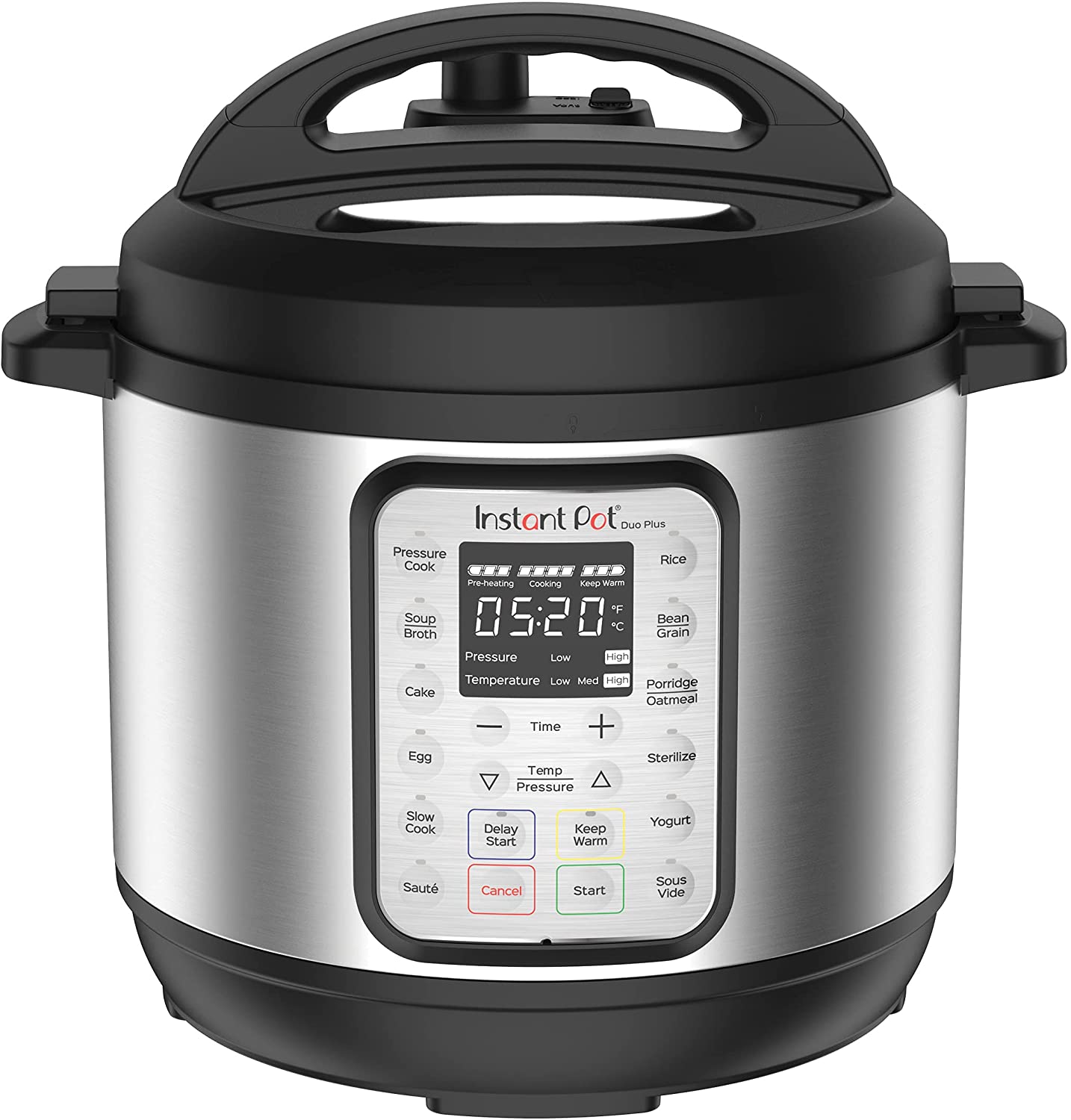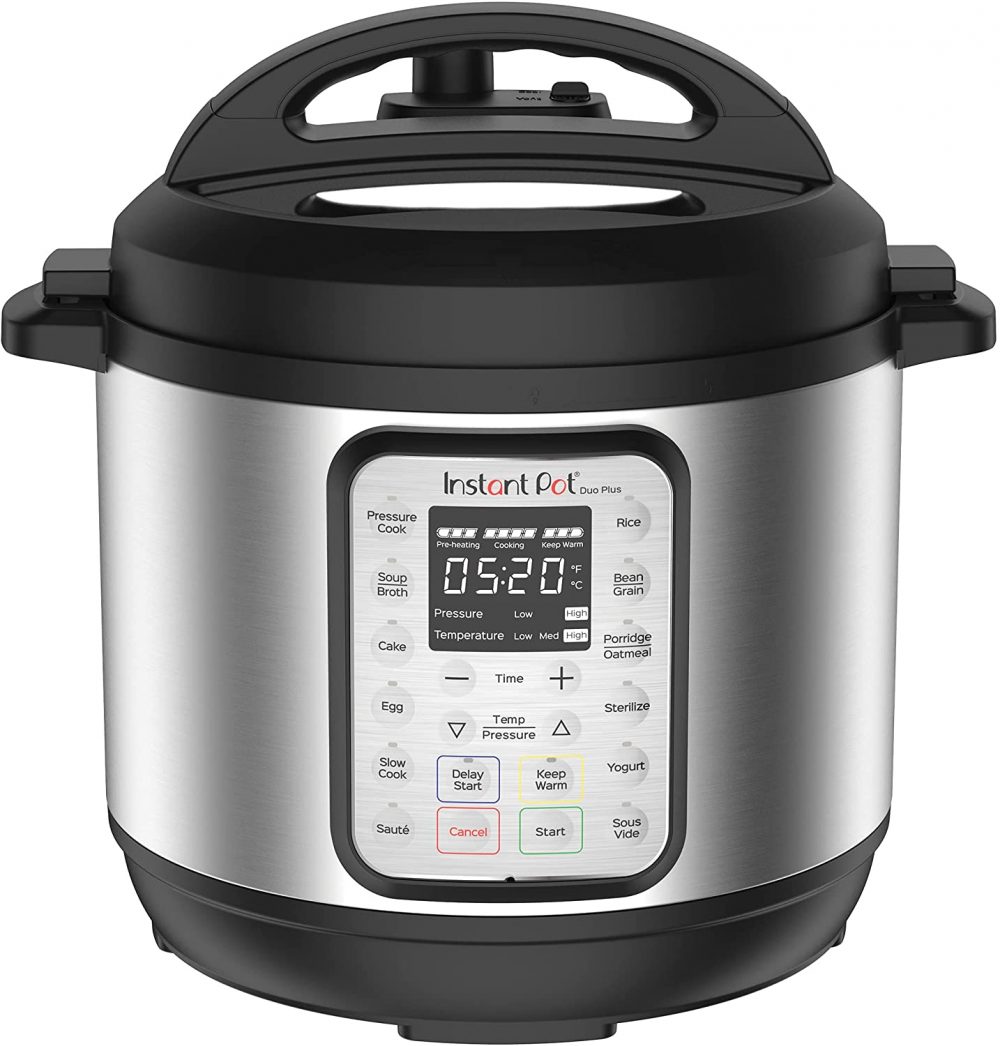 ---
Three boards for all kitchen tasks! The side handles make these boards perfect to use as serving trays too.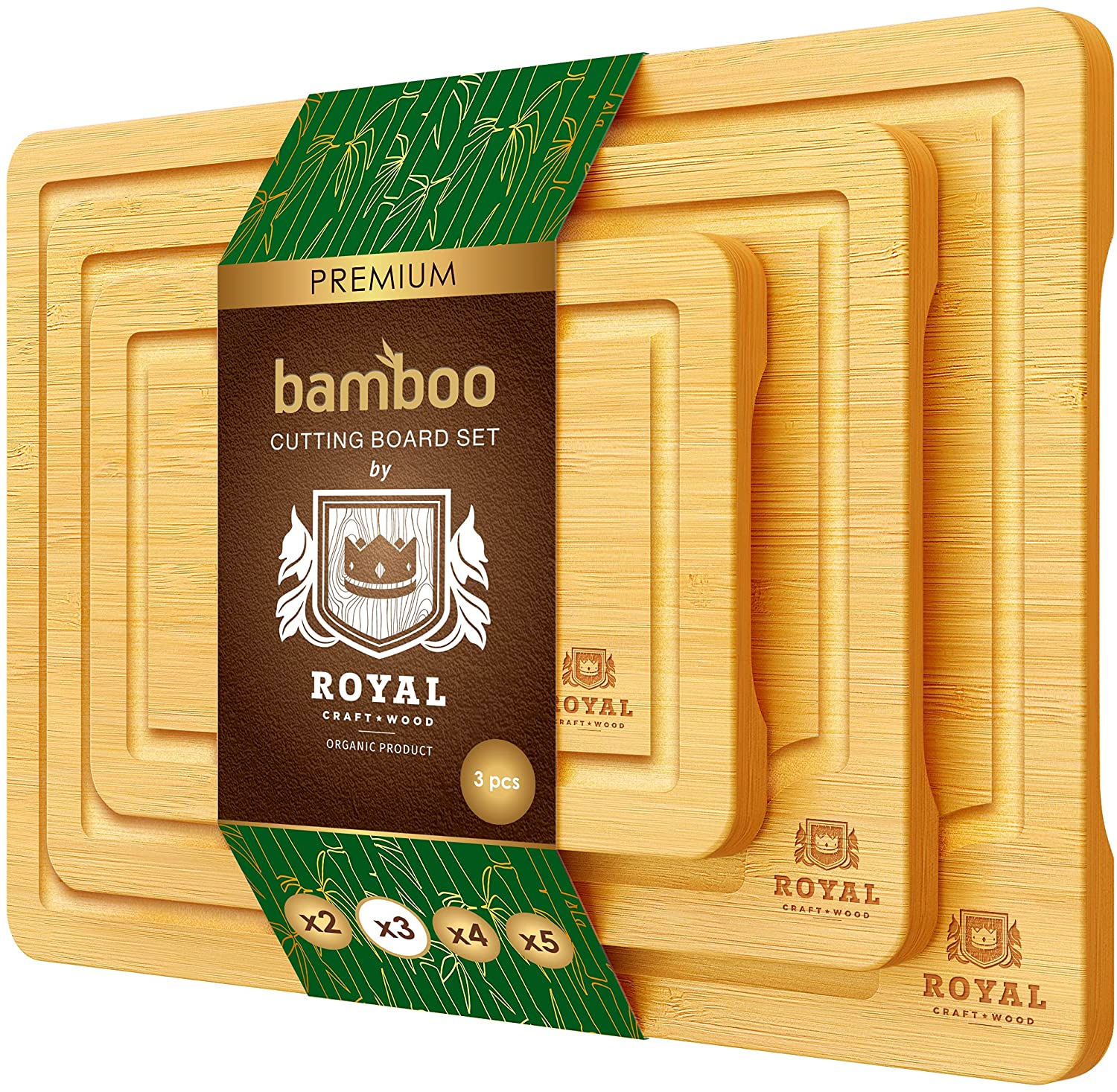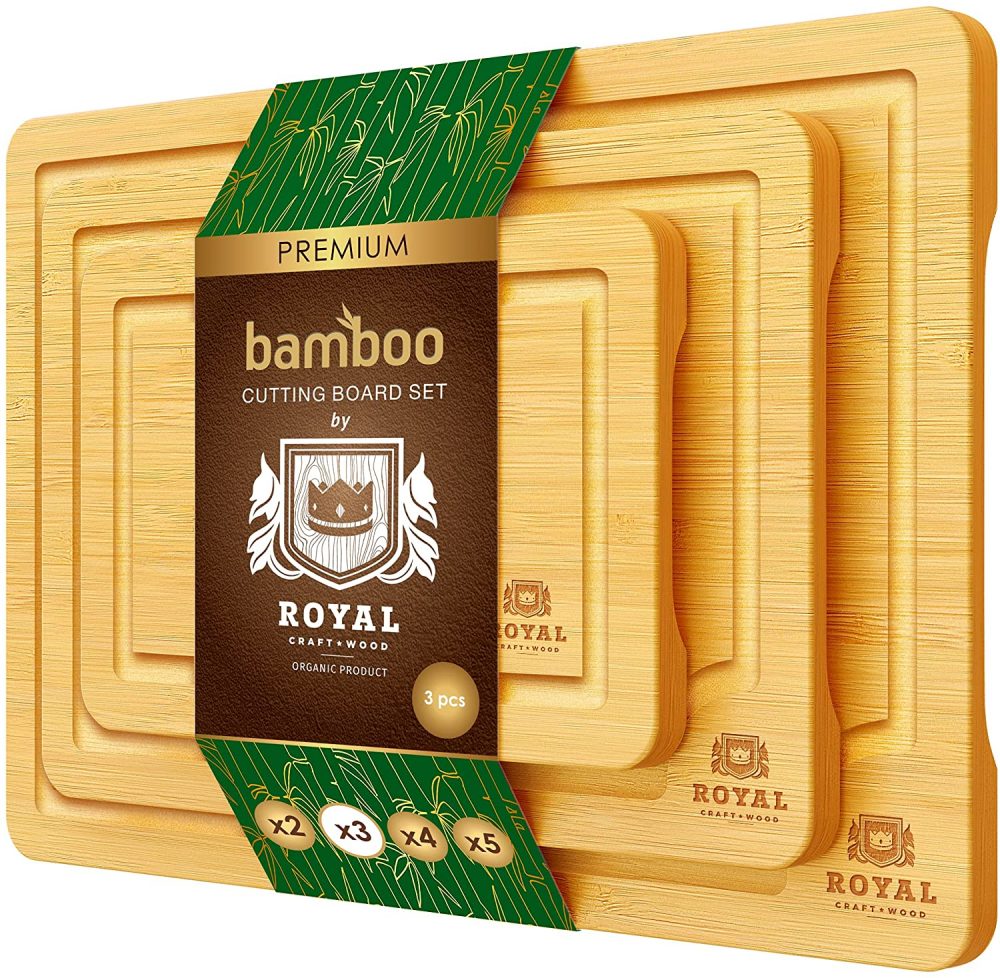 ---
Cordierite stone absorbs moisture for light and crispy thin crust pizza and the handles make transporting the pizza quick and easy.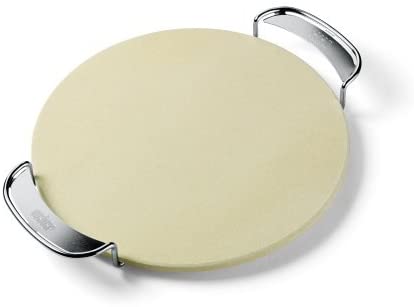 ---
A sleek chrome door handle, control panel and accents add fun and flair to this unique retro styled appliance with 800 watts and 12 cooking settings!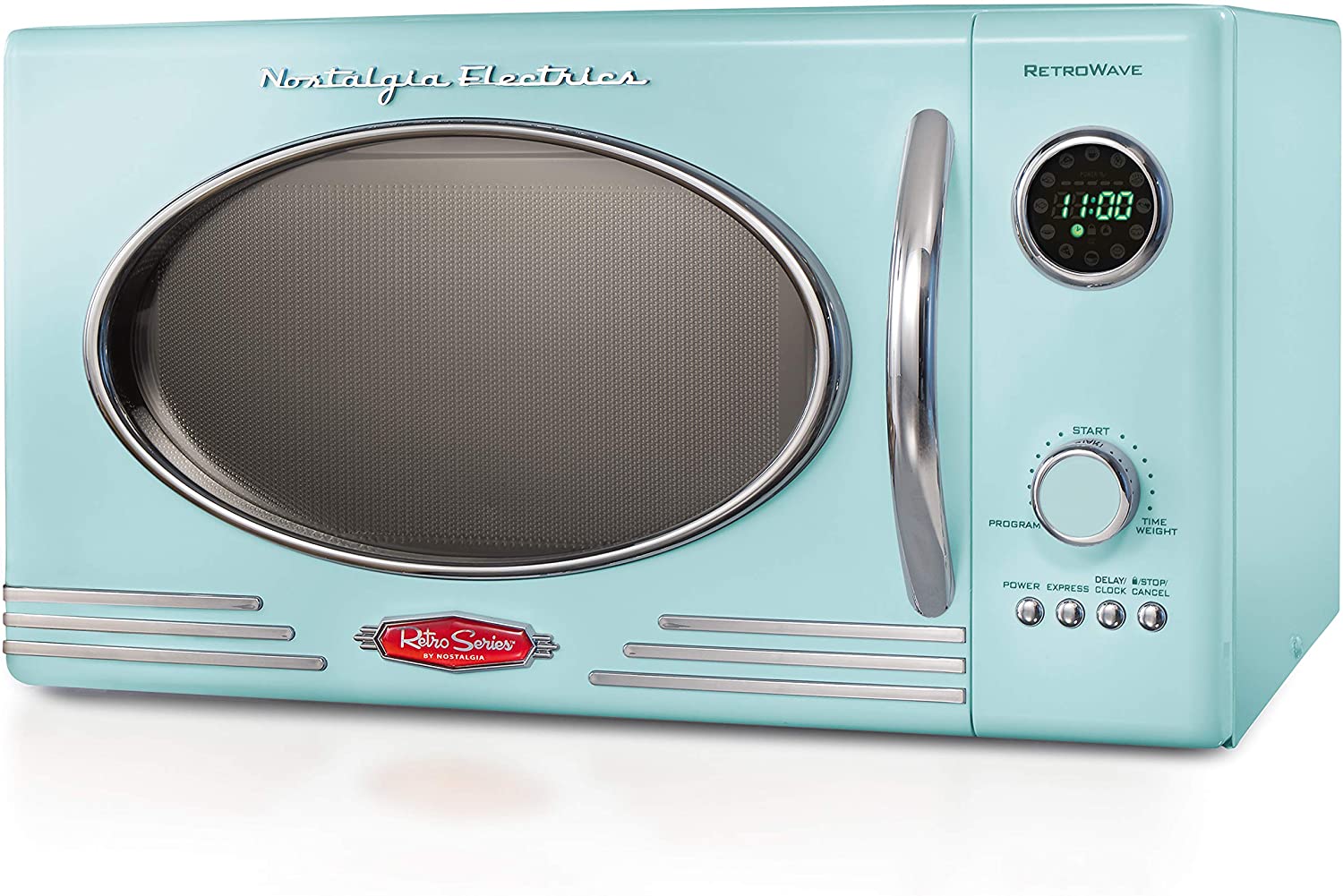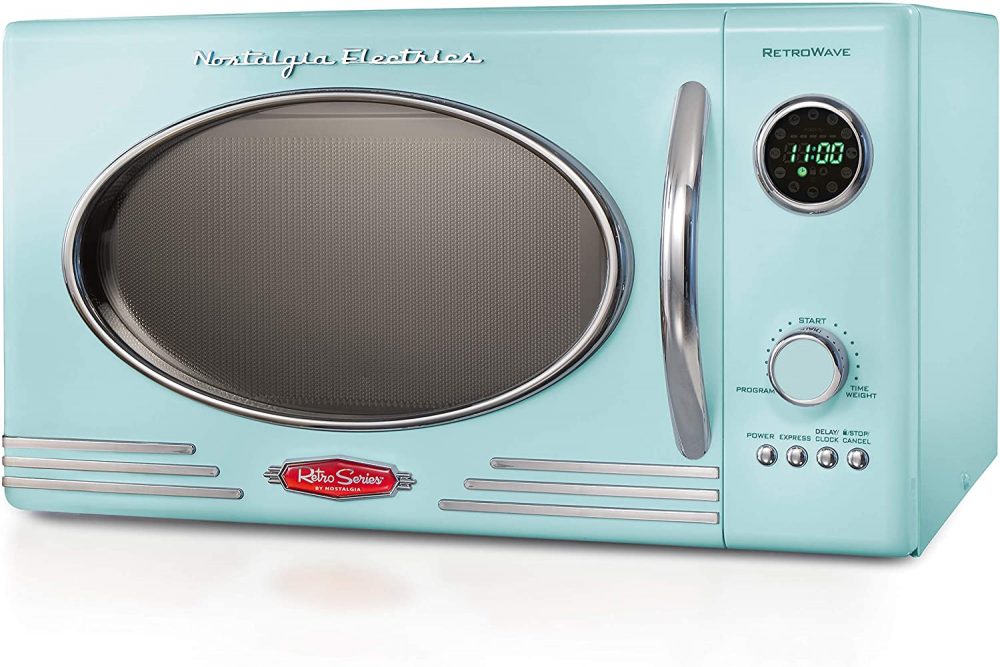 ---
I love that the color coding reduces the risk of cross-contamination during food preparation! This set features high-quality stainless steel blades and nonstick ceramic coating for easy slicing.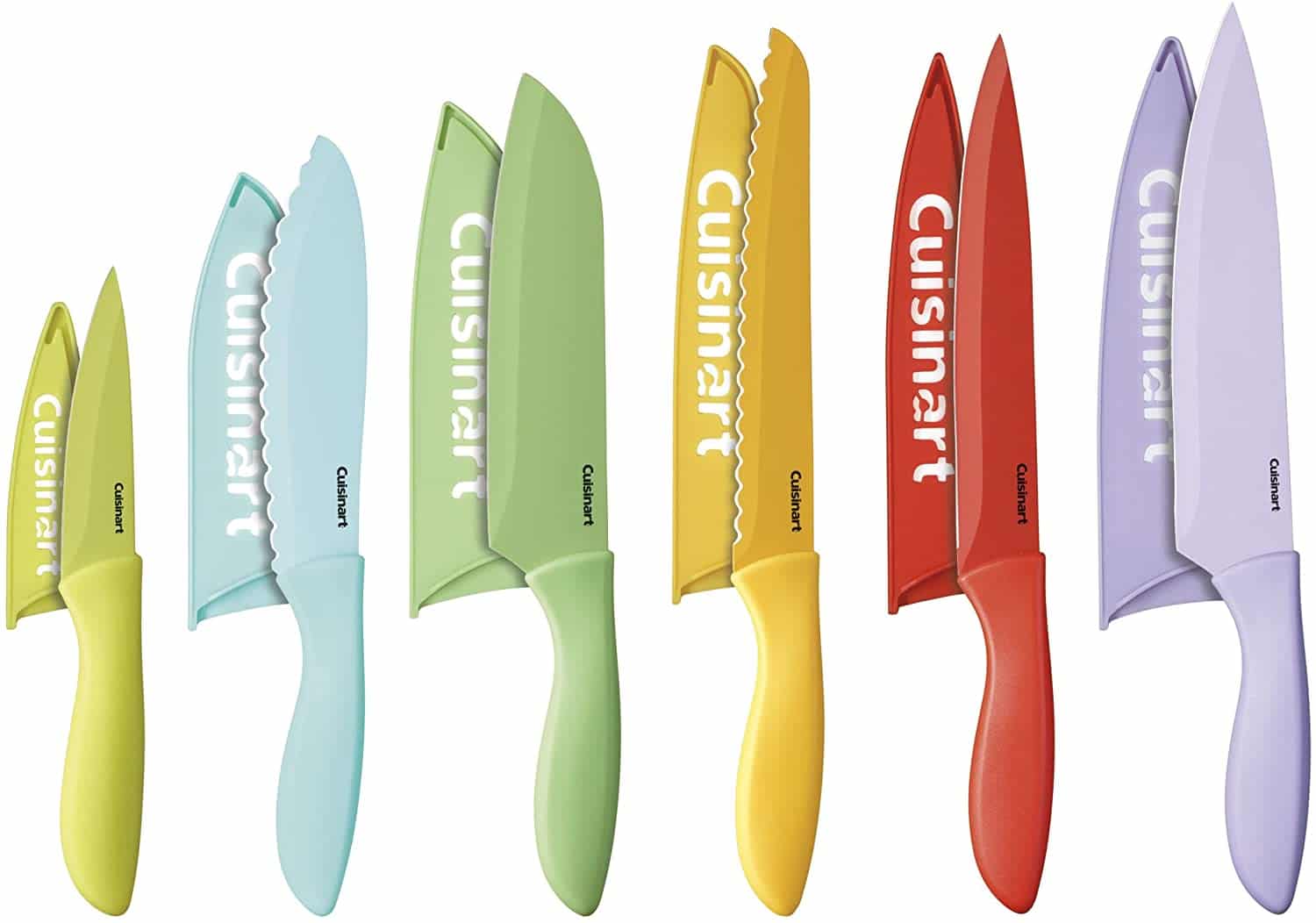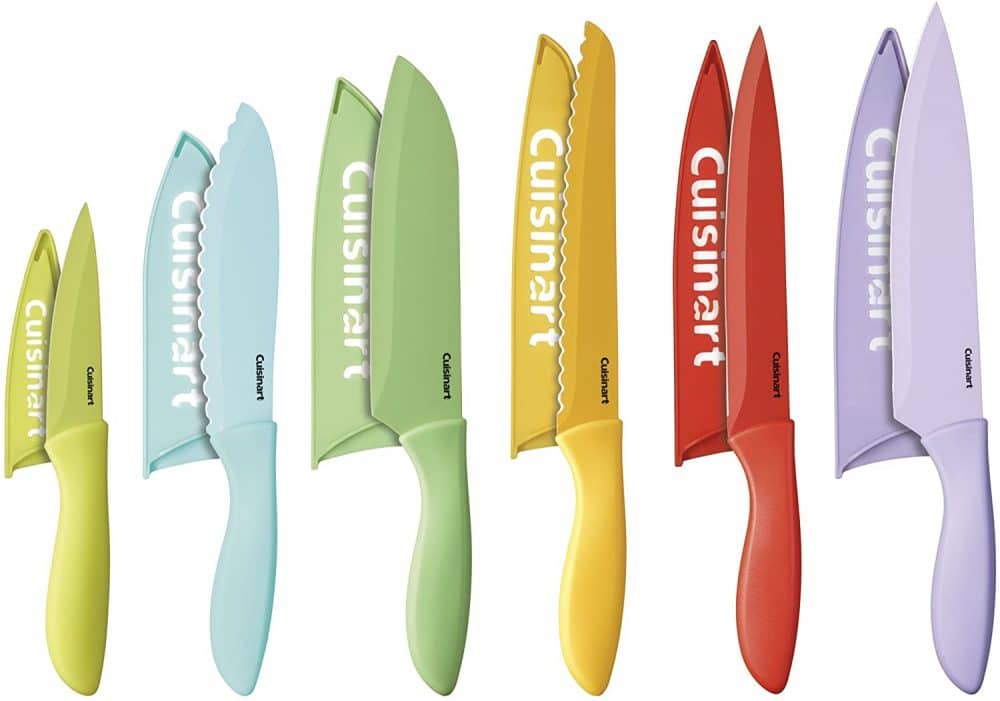 ---
This adorable set is crafted with durable aluminum and sturdy hard enamel porcelain exteriors to stand up to busy kitchens. The 12-piece nonstick cookware set boasts dual-riveted rubberized stainless steel handles and shatter-resistant glass lids; includes slotted turner and spoon.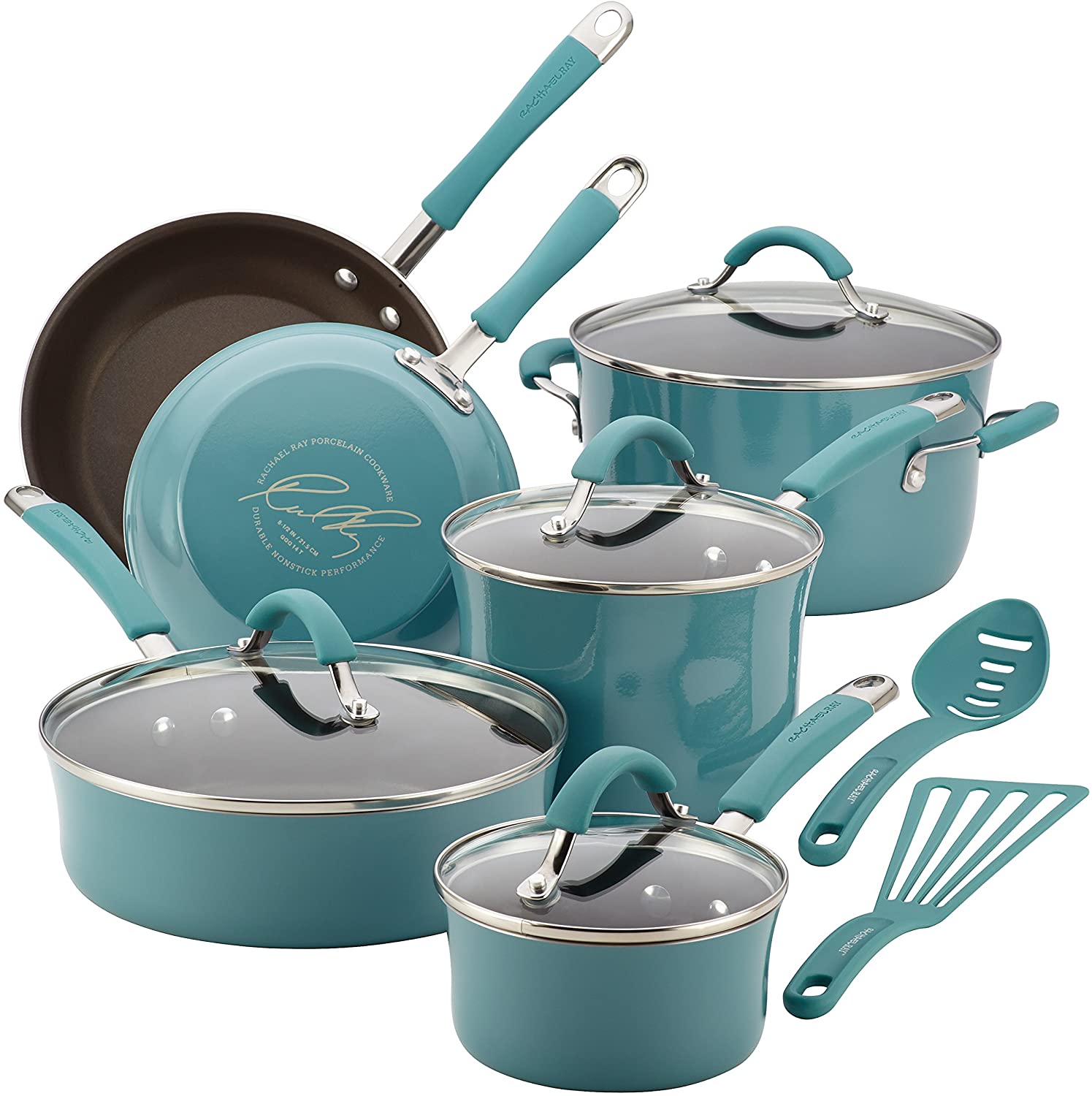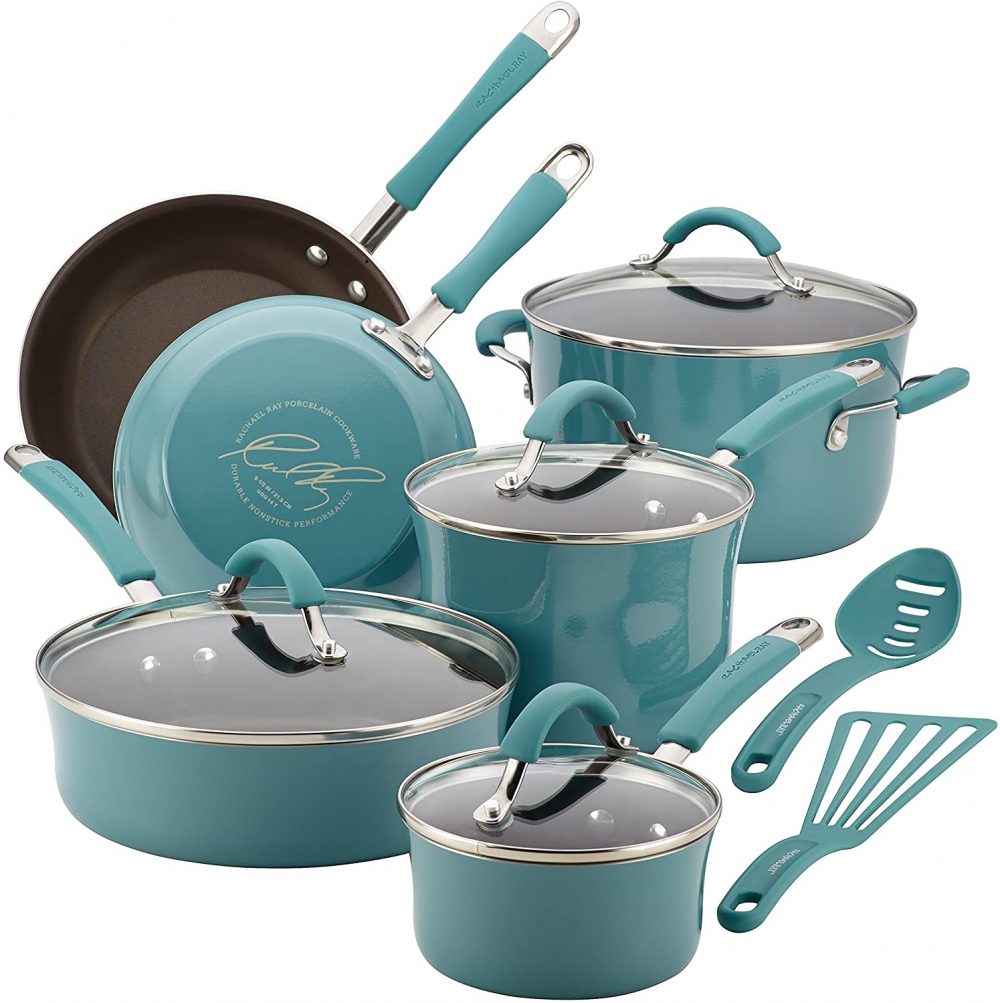 ---
This Compact Air Fryer uses AirCrisp technology (instead of oil) to help reduce added fat by 70-80%, without sacrificing the flavor of your fried food. Half the weight of a standard fryer, this Air Fryer is your MUST-HAVE for that small kitchen, college dorm or camper/rv traveling.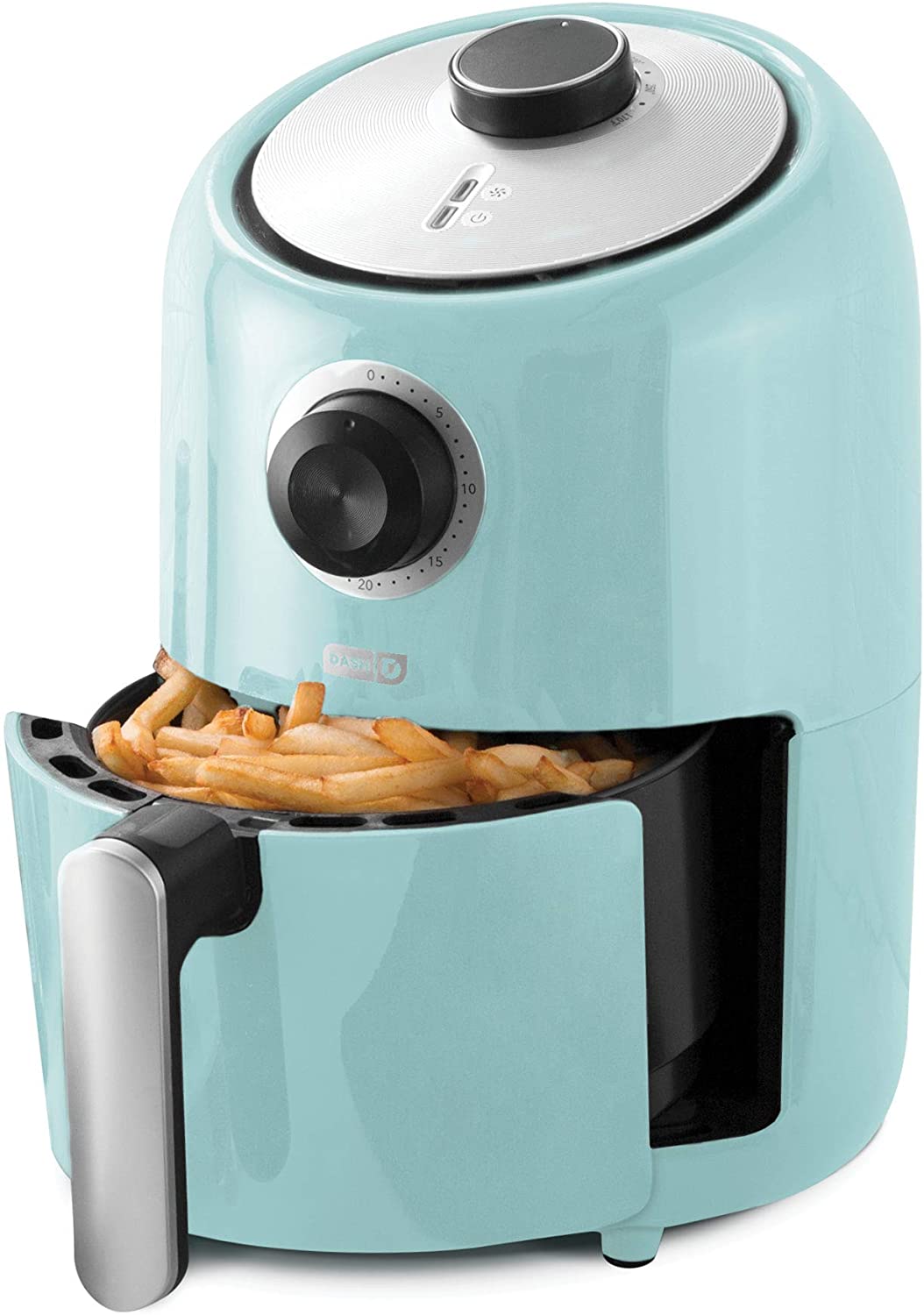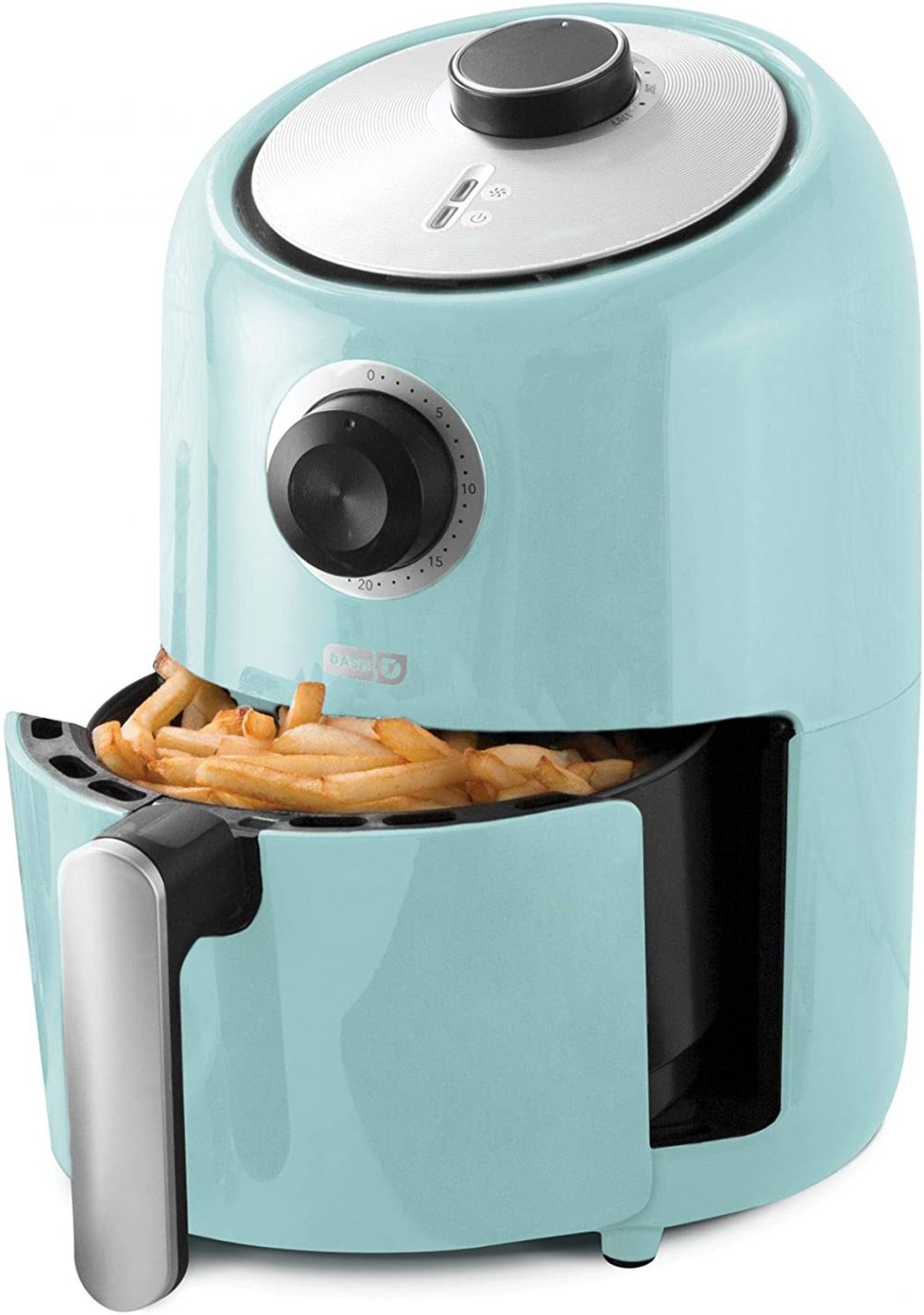 ---
This kitchen utensils set will satisfy all your needs for cooking. Everyone of them has its unique use. It would be your great companion in the kitchen.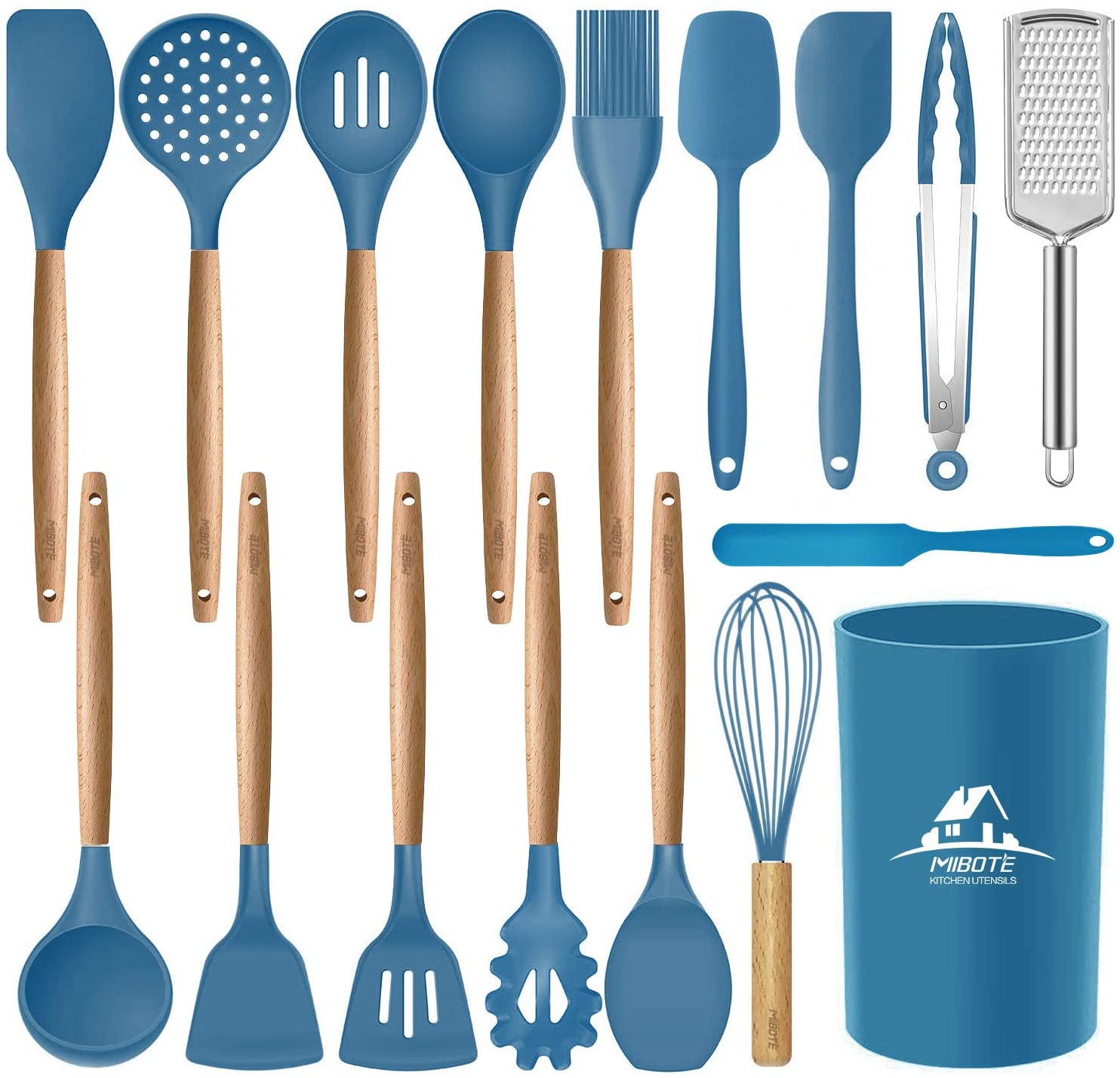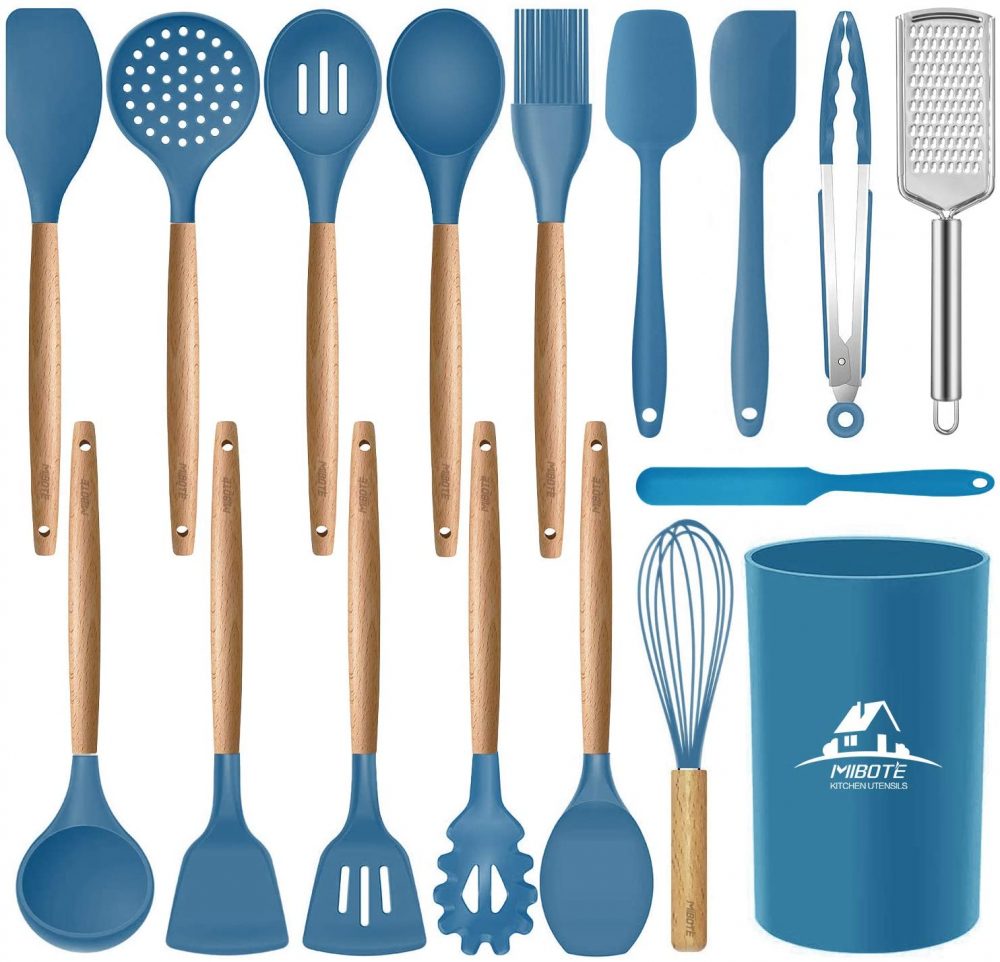 ---
Other Christmas presents
58. Couple or friend massage sessions
There is nothing more relaxing that getting a massage together with your loved one or your best friend. This way, you can disconnect yourself from real life for a while and just enjoy being pampered. It will be just as amazing and relaxing sending your friends to a SPA or a hammam (oriental bath).
Heavy duty grill tools set with complete barbecue accessories in aluminum storage case – perfect grill gifts for barbecue fans!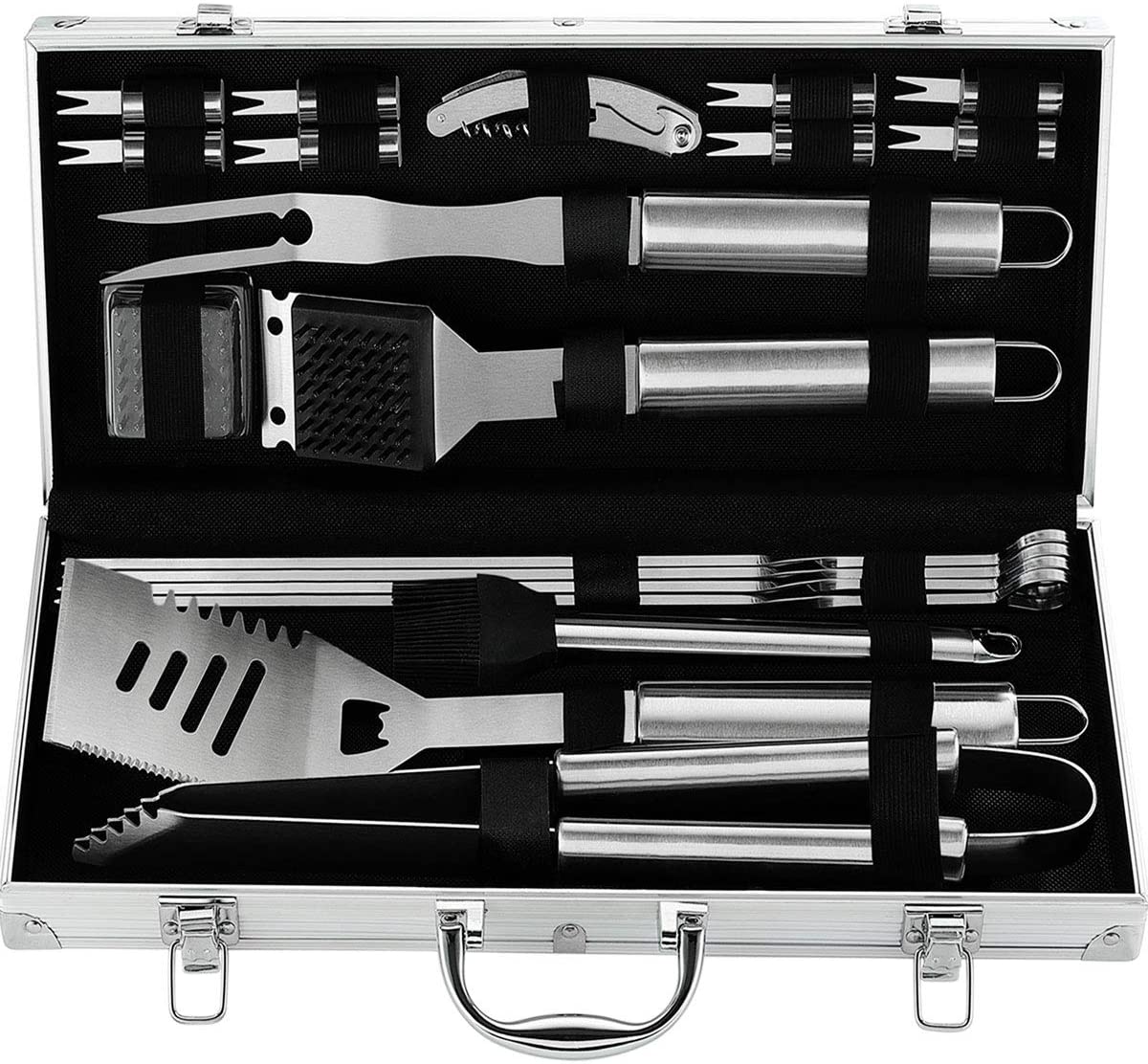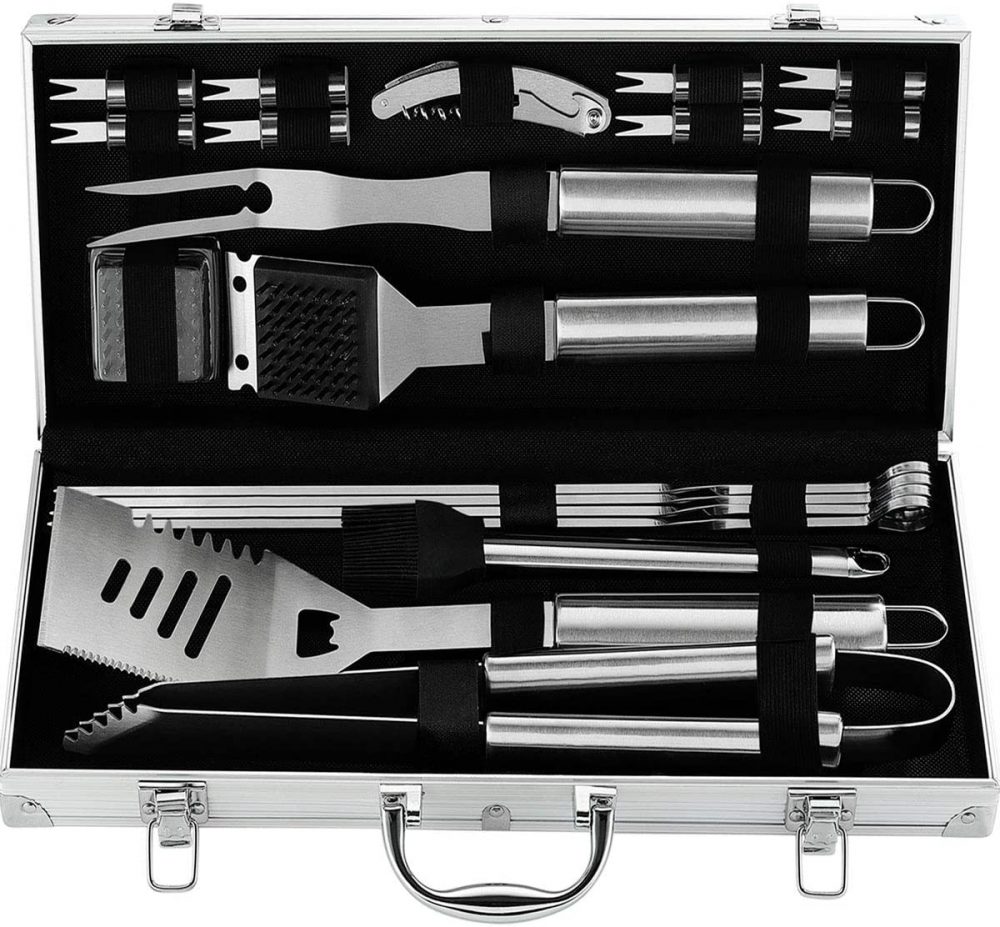 ---
This picnic backpack for four includes a cooler compartment, detachable bottle holder, fleece blanket, plates and cutlery set, making it perfect for outdoor picnics, camping or hiking.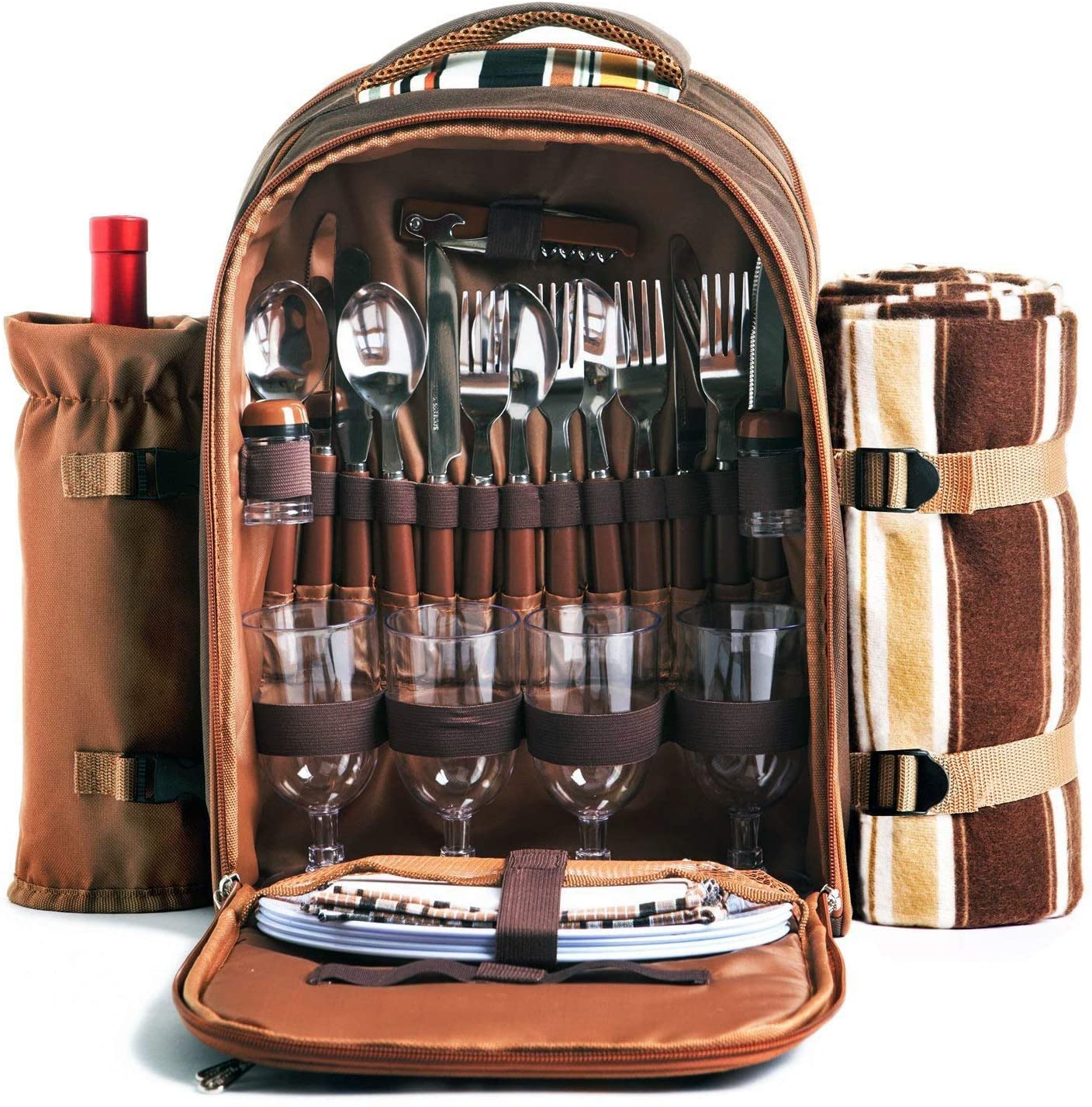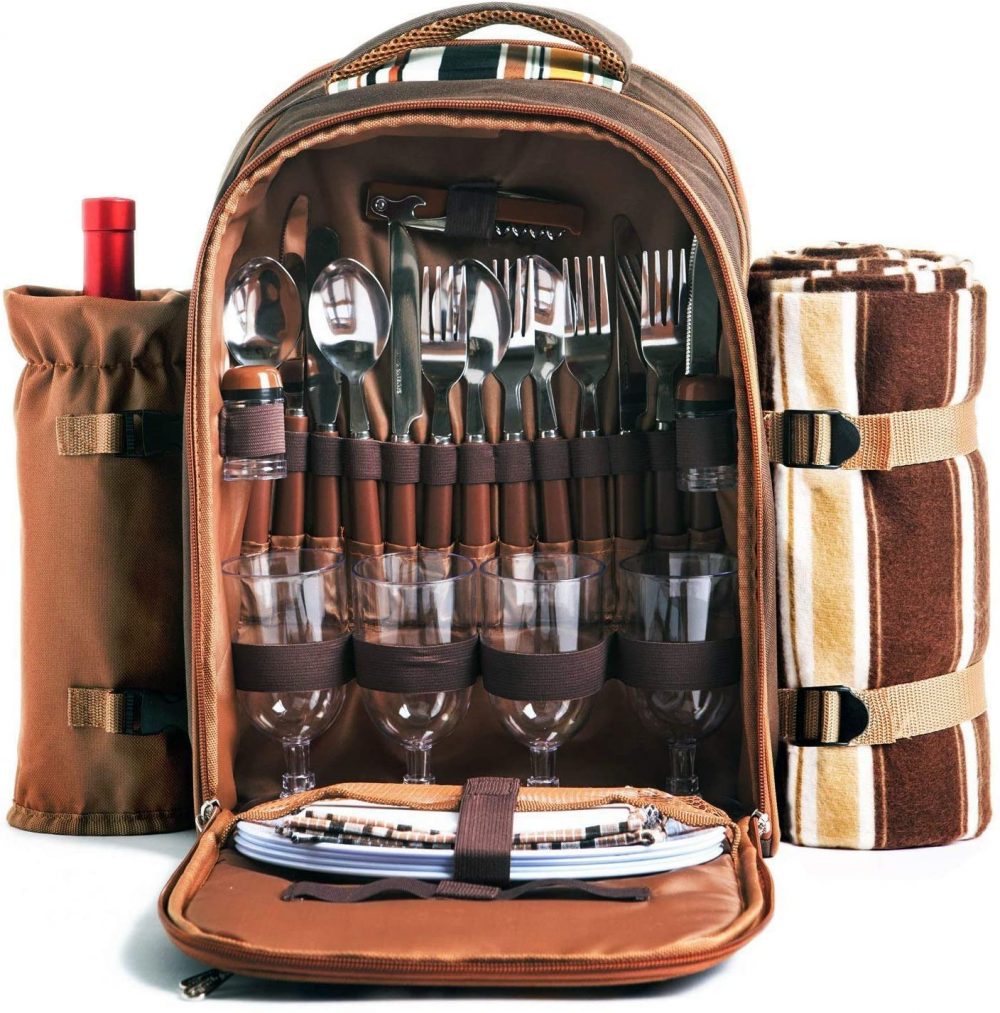 ---
This gardening bench is a portable, foldable stool with tool bag/pouch. A kneeler and a bench in one!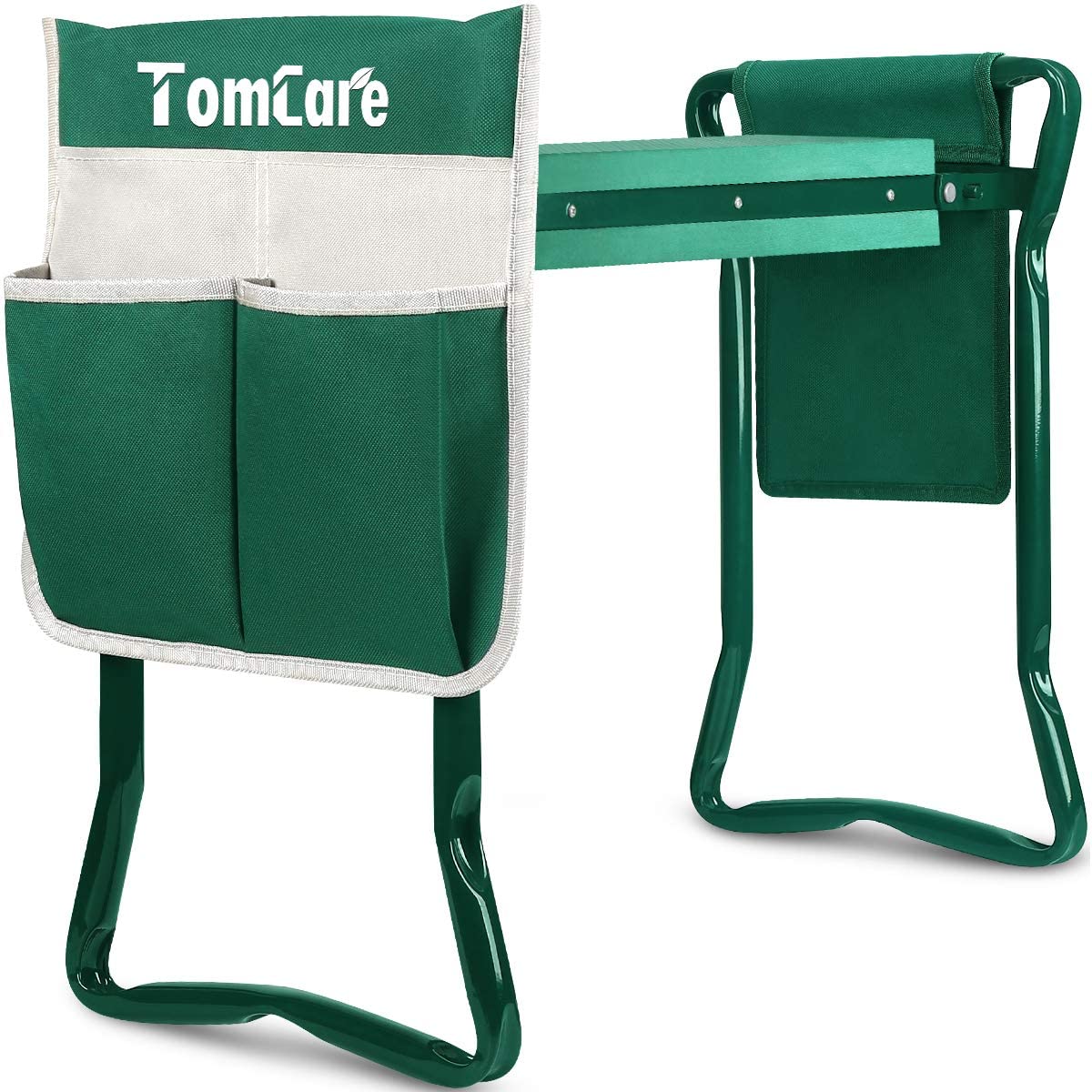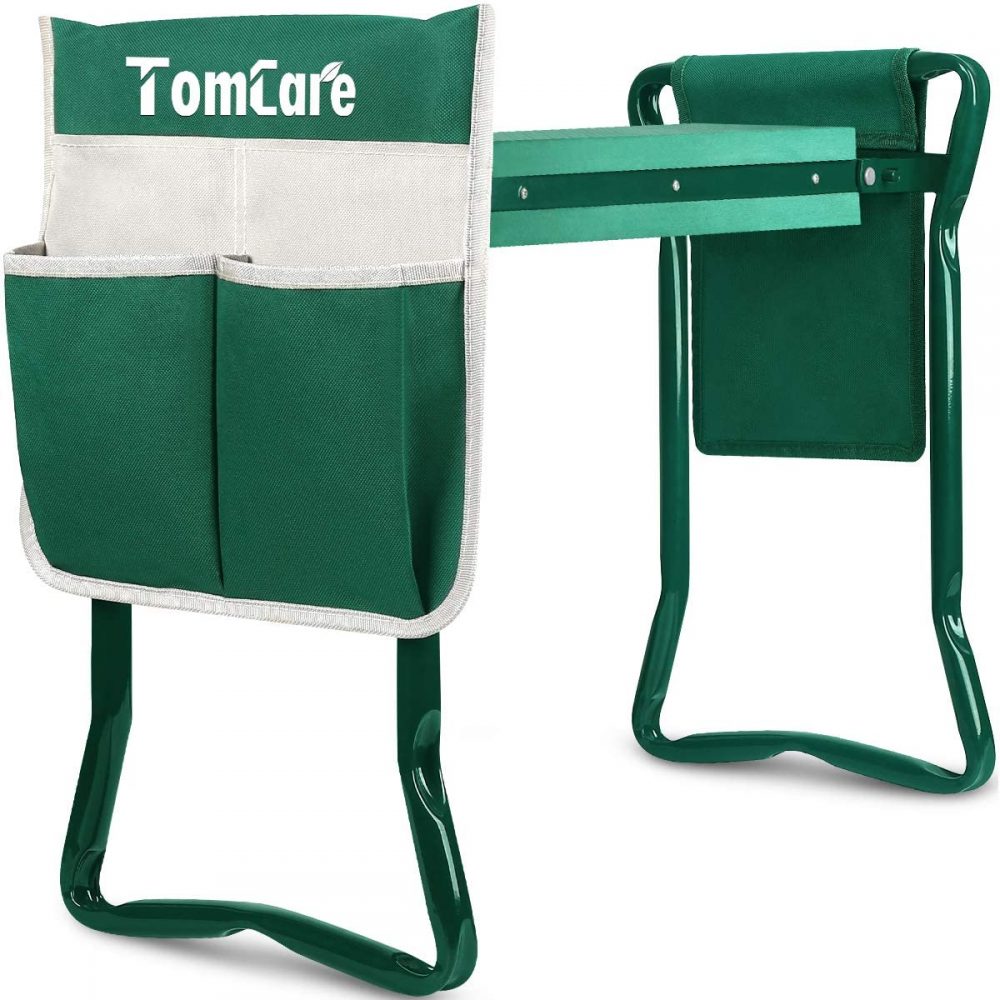 ---
Book lovers will appreciate any book, especially those of their favorite genres. Even though, those that don't read much will love receiving a themed book like "Top 1000 foods to eat before you die", "Top … places to see in a lifetime" or "Top … things to do before you die".
Kids will also love story and activity books, especially when featuring their favorite characters.
These maps are great for globetrotters and travel enthusiasts, who can keep track of their adventures by scratching off the places they visited.
With so many amazing games like Monopoly, Scrabble, Catan, Cluedo and the many varieties of each one, you can offer someone close to you hours after hours of fun together with their friends, as these games are the most fun when played in 3-4 or more players, depending on each game.
Puzzles can be just as fun, as they need many hours to complete. They are also more fun with friends around.
Everybody loves a delicious desert, especially during holiday season, so think of a pretty basket or box full of cookies, scones, muffins, coffee, chocolate spread or any delicious sweet treats that can make someone's day a lot better.
66. Handmade gifts
Any crafter can find something they can create to make the most unique, personal and perfect Christmas gifts for everyone! Some of them can even use up leftover scraps, so begin cleaning up now and creating amazing presents. Here are some nice fun gifts ideas that anyone can make with few resources and supplies:
I hope you enjoyed my holiday gift guide! What were the most interesting or unique gifts you gave someone? Have you received a cute gift and want to share it? Let us know in the comments.
Pin to save for later