10 Delightful & Classy Christmas Wreaths You Need Right Now
Article may contain Amazon & affiliate links. As an Amazon Associate I earn from qualifying purchases at no additional cost to you.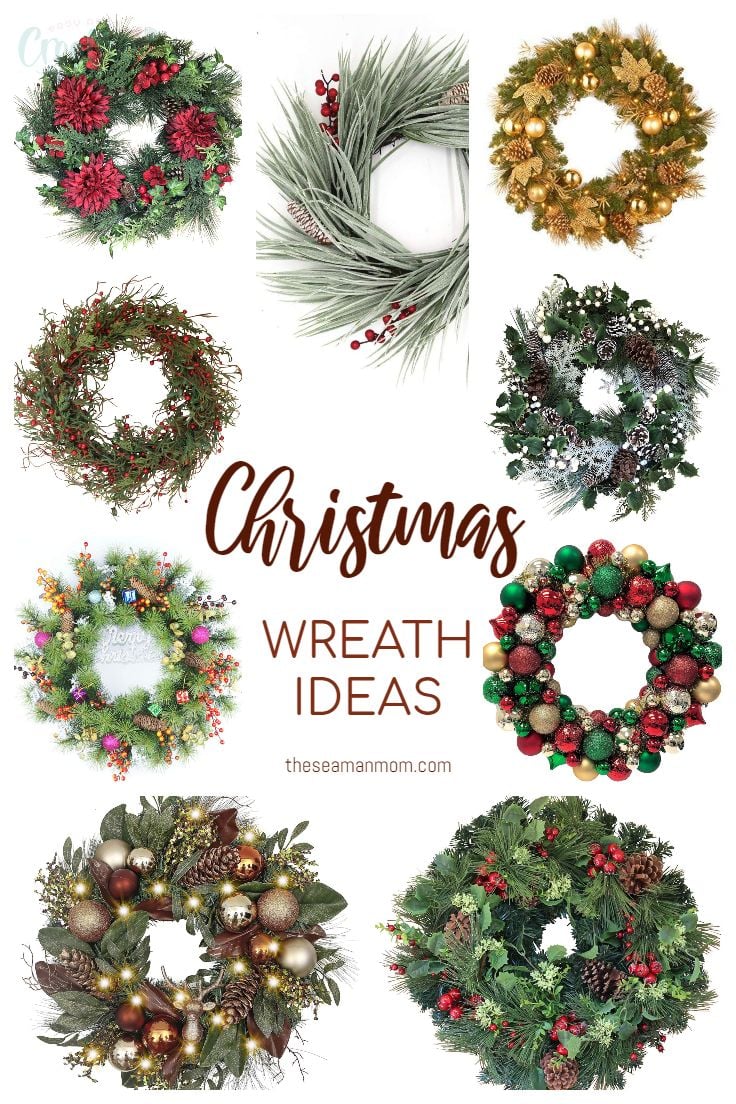 Looking for Christmas wreath ideas to decorate your front door or for gifts to give this holiday season? These beautiful Christmas wreaths are sweet, festive, very decorative and probably the easiest way to add some holiday cheer to your front door decor!
Outdoor Christmas wreaths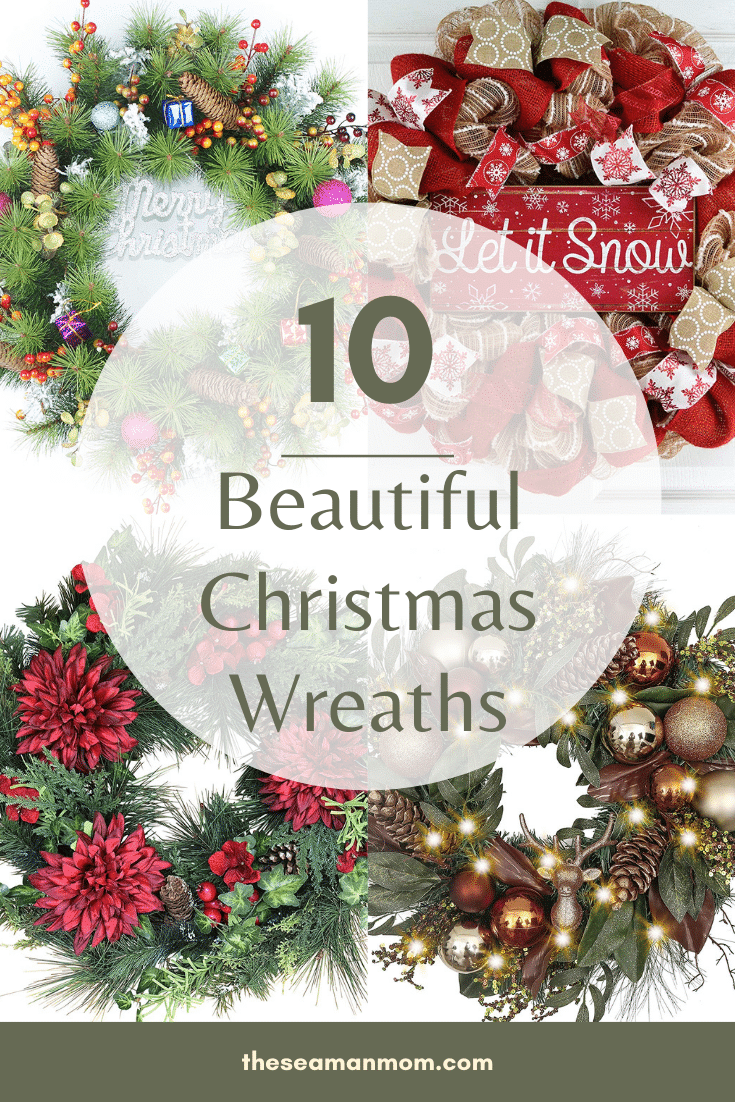 Decorating your home for the holidays is a time-honored tradition. And while there are a variety of ways to add some holiday charm to your home this year, one of the best is to add a decorative wreath to your front door. These beautiful Christmas wreaths are a simple way to add some Christmas cheer to your home's exterior and instantly create a welcoming atmosphere on your front porch. These sweet holiday wreaths for your front door are the perfect way to welcome the holiday season this year!
Beautiful Christmas wreaths
Bright Holiday Wreath
Who doesn't love adding a nice pop of color into their traditional Christmas decor? Whether it's with ornaments or a wreath, using bright colors to decorate your home for Christmas is a great idea. If you're searching for a fun holiday wreath for your front porch, you'll love this bright holiday wreath. This pretty green frosted spruce wreath is adorned with brightly colored holiday ornaments, colorful berries, and classic pine cones, making it perfect for anyone hoping to brighten up the holiday season. And the glittery Merry Christmas sign in the center is a festive way to welcome guests to your home this year.
Let it Snow Wreath
Decorated with red and white deco mesh and jute ribbon, this beautiful Let it Snow Christmas wreath is a festive way to dress up your front door this holiday season. And the rustic removable sign in the center of this large wreath is a wonderful way to welcome your guests to your home this Christmas.
Rustic Winter Wreath
Adorned with rich brown ball ornaments, decorative pine cones, multicolored twigs, and eucalypti leaves, this rustic winter wreath is perfect for any farmhouse style home. You'll love the twinkling lights that surround the wreath! They are perfectly accented by an adorable reindeer ornament at the base of the wreath. And with a timer mode and dimmable option, you can set this Christmas wreath to light up your front door on any schedule you desire.
More gift ideas you will love:
Winter Berry Wreath
Adding a Christmas wreath to your door is a great way to decorate for the holiday, but if you're looking for a simple way to extend your décor throughout the winter season, a versatile winter berry wreath is a great option. This lovely evergreen wreath is decorated with red winter berries, pine cones, and holly leaves, making it the perfect addition to your front door this winter.
Coastal Christmas Wreath
Need a little bit of coastal charm this Christmas? You'll love this beautiful coastal Christmas door wreath. Constructed of frosted sea grass and decorated with bright red winter berries and natural pine cones, this beachy holiday wreath is a great way to decorate your coastal home this holiday. As a bonus, this pretty wreath can also used as a large candle ring. This whelps you continue the coastal holiday style throughout the rest of your home!
White Winter Wreath
Transform you home into a winter wonderland with this beautiful white winter wreath. This traditional evergreen wreath is adorned with white winter berries, real pine cones, and snow-covered fern leaves. The combination of deep green foliage and white decorative elements ensures this amazing wreath will add warmth and charm to your front door, whether your guests are viewing it up close or from afar.
Floral Holiday Wreath
Decorating a wreath with florals is a simple way to jazz up a traditional evergreen wreath. This lovely floral holiday wreath features large and small red blooms, ensuring it blends seamlessly with the rest of your holiday decor. And the decorative holly leaves and pine cones add to the holiday charm on this pretty Christmas wreath.
Ornament Wreath
Ornaments don't just belong on the Christmas tree anymore. They also make a stunning holiday wreath! This beautiful ornament wreath features shiny red, green, gold, and silver ornaments in a variety of shapes and sizes. That means its sure to be an eye-catching way to welcome guests to your home this holiday season.
Gold Lighted Wreath
Using gold accents is a classic way to decorate your home for the holiday season. Add a little glitz and glamour to your front door this Christmas with a gold lighted wreath. This beautiful evergreen wreath will instantly add some style to your front porch! Trimmed with glitter twigs, sparkling leaves, shiny pine cones, and golden ornaments. And the battery-operated warm white lights that are strung around the wreath ensure it will brighten your doorway each evening.
Red Berry Wreath
Sometimes a simple decoration is all you need to finish the holiday look on your front porch. If you're searching for a classic Christmas option for your front door this year, you'll love this simple red berry wreath. This beautiful holiday wreath features a classic grapevine wreath as its base. Is decorated with winter greenery, faux red berries, wispy twigs, and winter pip berries. The combination creates a stunningly simple way to decorate your front door this Christmas season.
Pin to save for later