Clay diffuser necklace DIY
Article may contain Amazon & affiliate links. As an Amazon Associate I earn from qualifying purchases at no additional cost to you.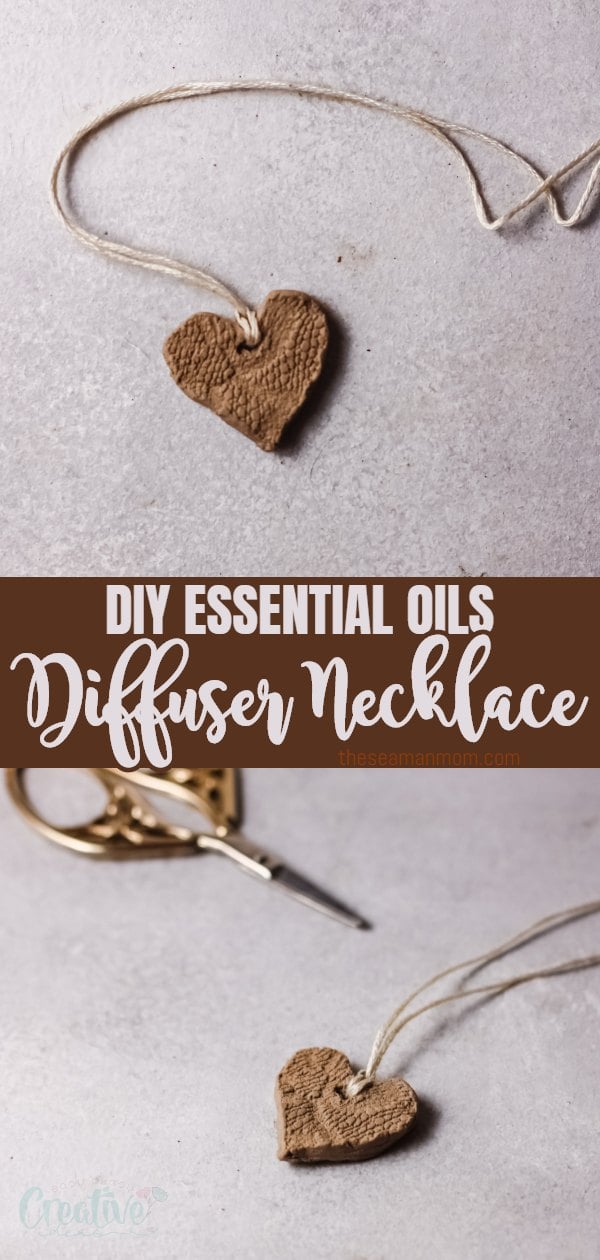 This is an easy tutorial to make your own oil diffuser necklace using only a piece of clay! With this simple diffuser necklace DIY you'll get a new necklace that can work as a diffuser in no time and with almost no materials!
Diffuser necklace DIY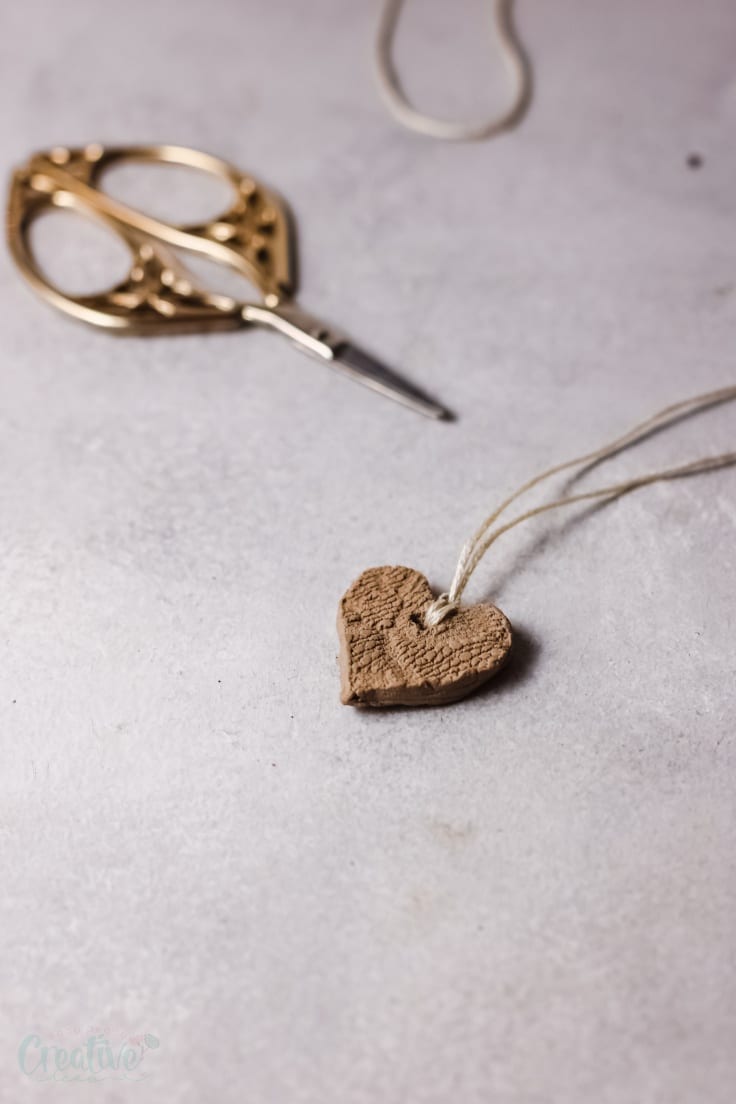 Having a diffuser necklace DIY is a great way to enjoy your favorite essential oils when you are on the go or far away from your traditional diffusers. It's also a super easy craft idea and a really fun one too!
Similar posts you will love:
What is a diffuser necklace?
A diffuser necklace is like a locket for your essential oils. Basically is a portable way to enjoy your favorite essential oil combination. I also love that they are super fashionable and that you can customize them to fit your style.
An essential oil diffuser necklace also makes a beautiful and thoughtful gift for someone in your family that loves essential oils and it's also a great way to introduce someone to all the wonderful benefits of essential oils.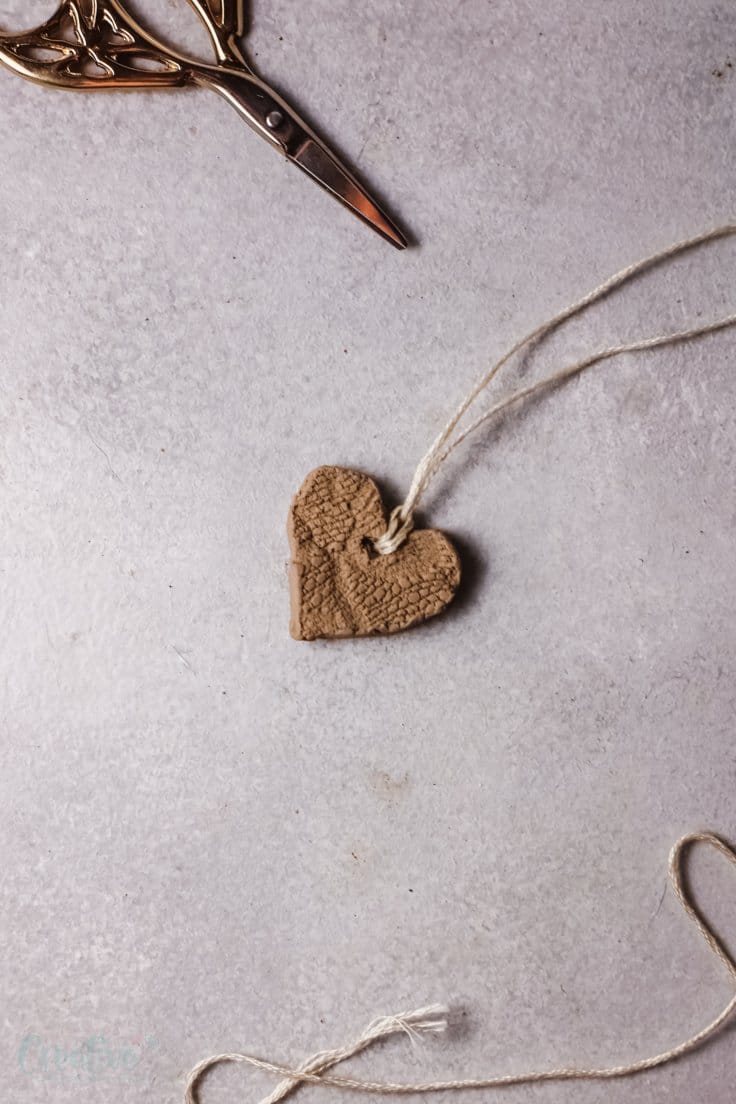 What's the best material to make your diffuser necklace DIY?
I prefer to use clay because it can soak up the essential oils you put on later. It's also the material that I have found keeps the essential oils smelling great longer.
How does a clay diffuser work?
The clay has natural small pockets of air when dried. Those pockets soak up the essential oils and naturally diffuse them over time.
When in a necklace the clay is in contact with your skin, which warms it up and helps to diffuse the oils in a natural way. Basically it's like your own portable diffuser!
Clay necklace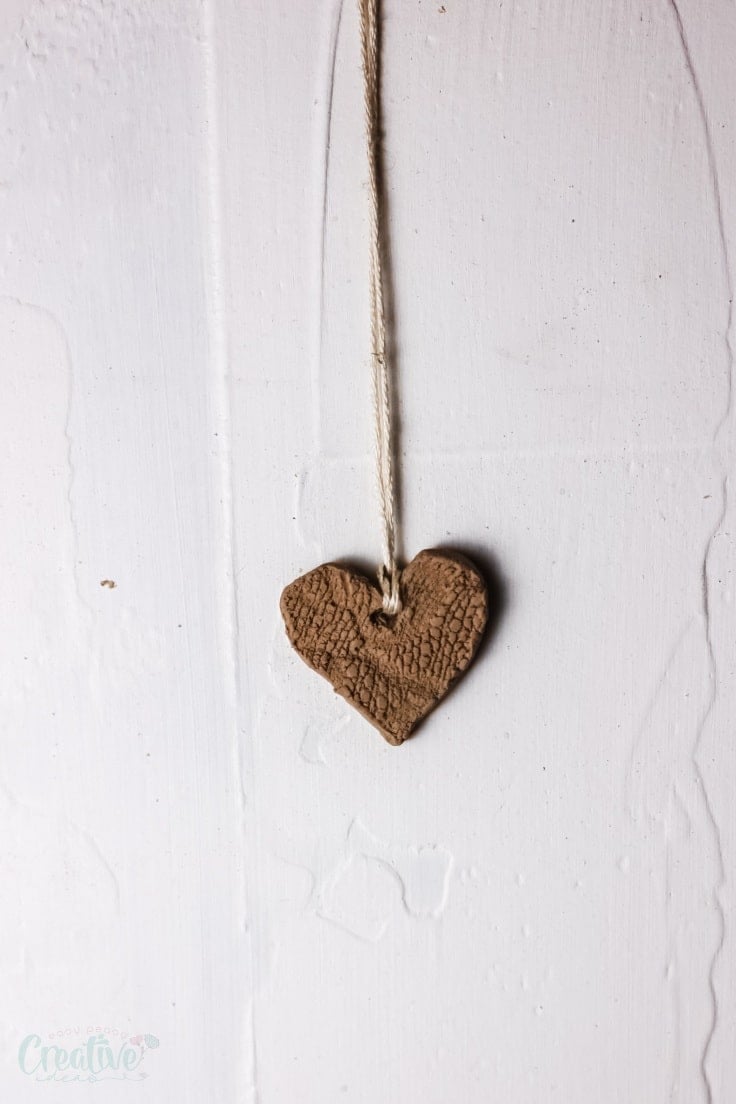 Materials:
A piece of clay.
A toothpick.
Some lace or ribbon to stamp it.
A rolling pin.
Directions:
1. The first step is to roll out the clay until thin. Use a rolling pin to help you with this.
2. After you are happy with the thickness of the pendant gently press the lace on top. That's what will create the beautiful lace pattern on top.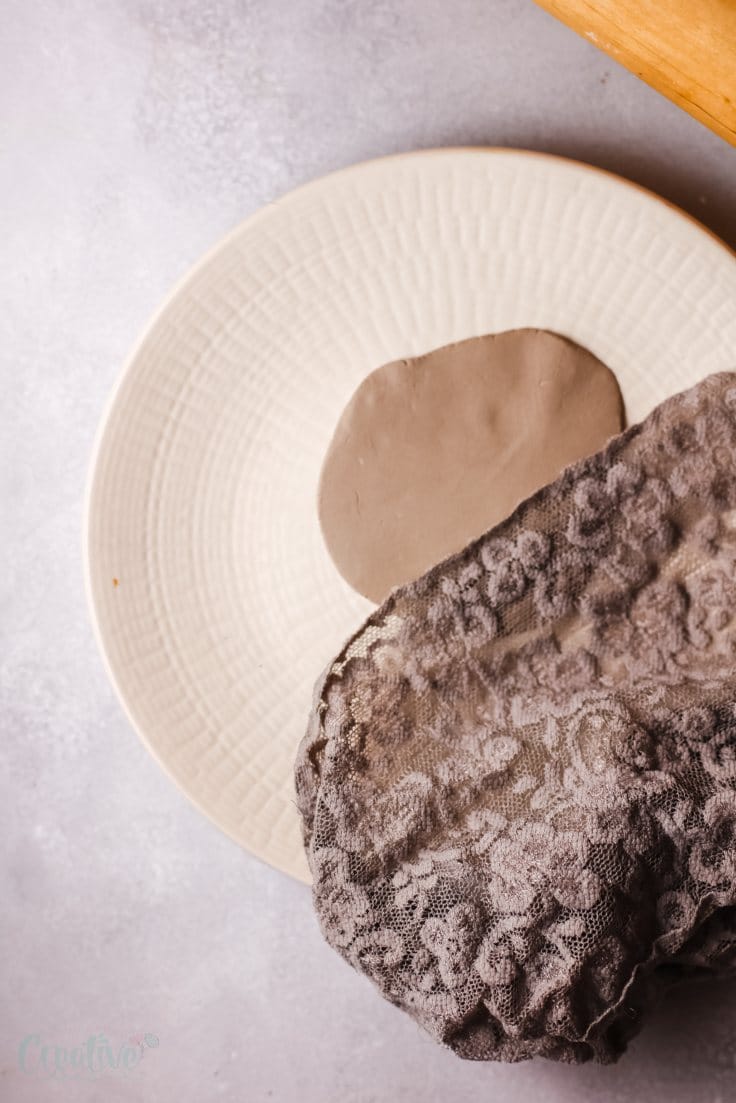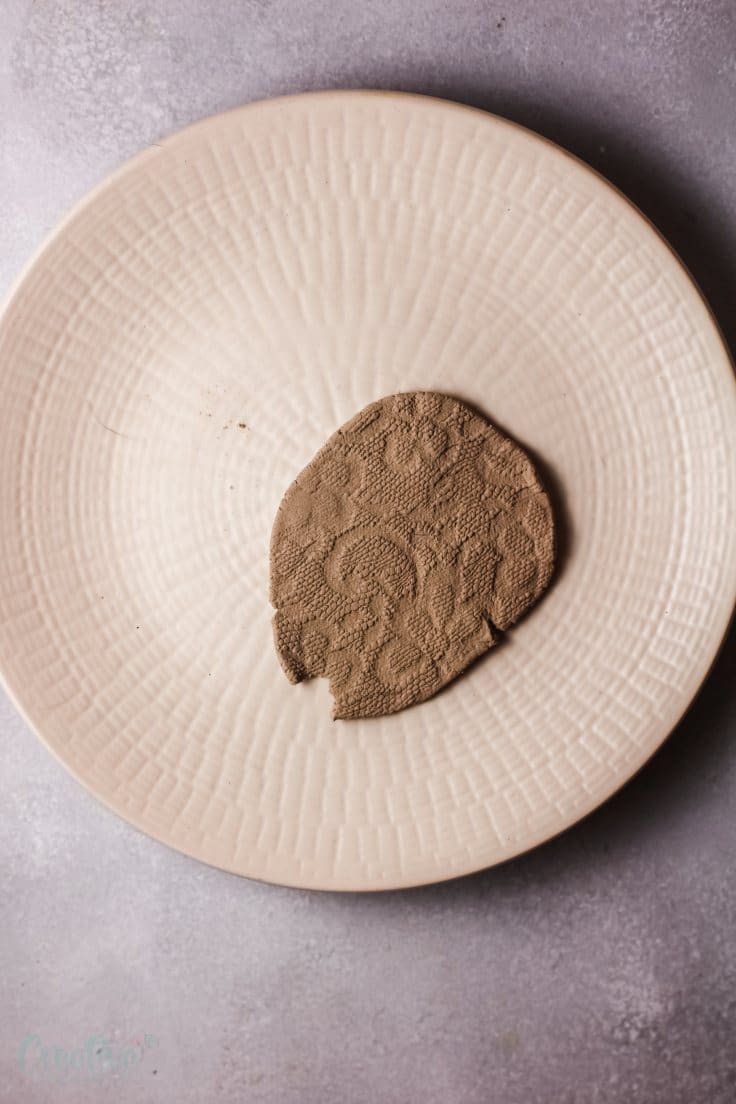 3. With the help of a cookie cutter or a toothpick, cut out the shape of your pendant.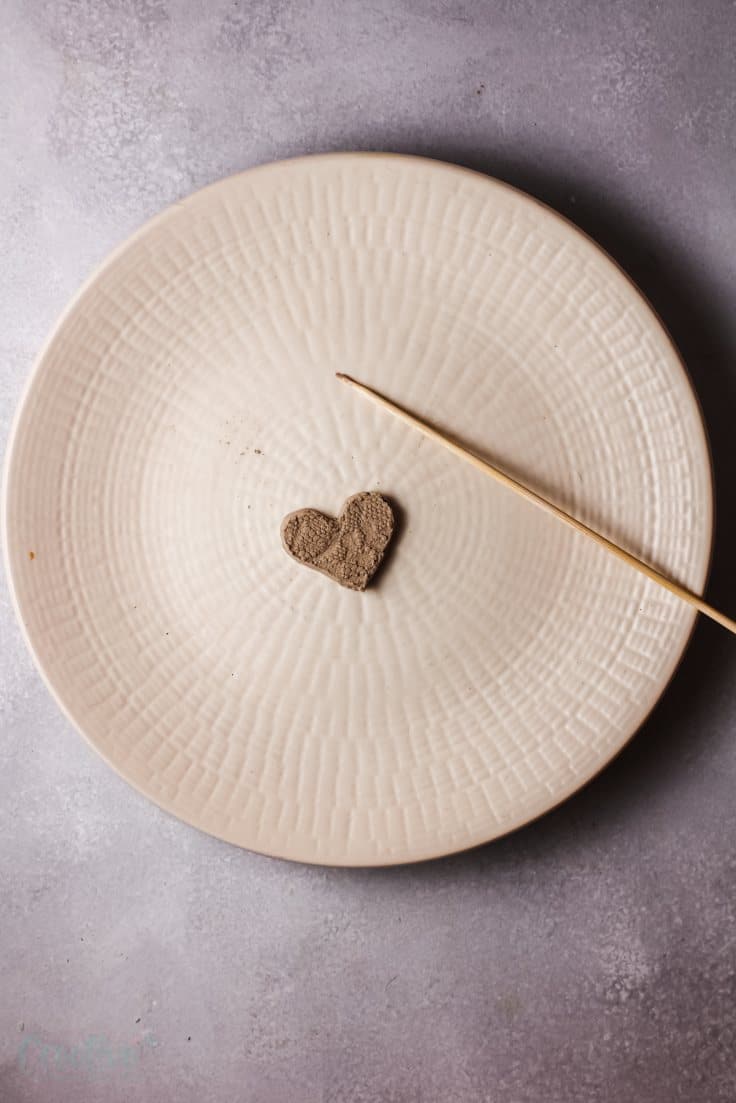 4. Then make a little hole in the middle. This is where the chain is going to be.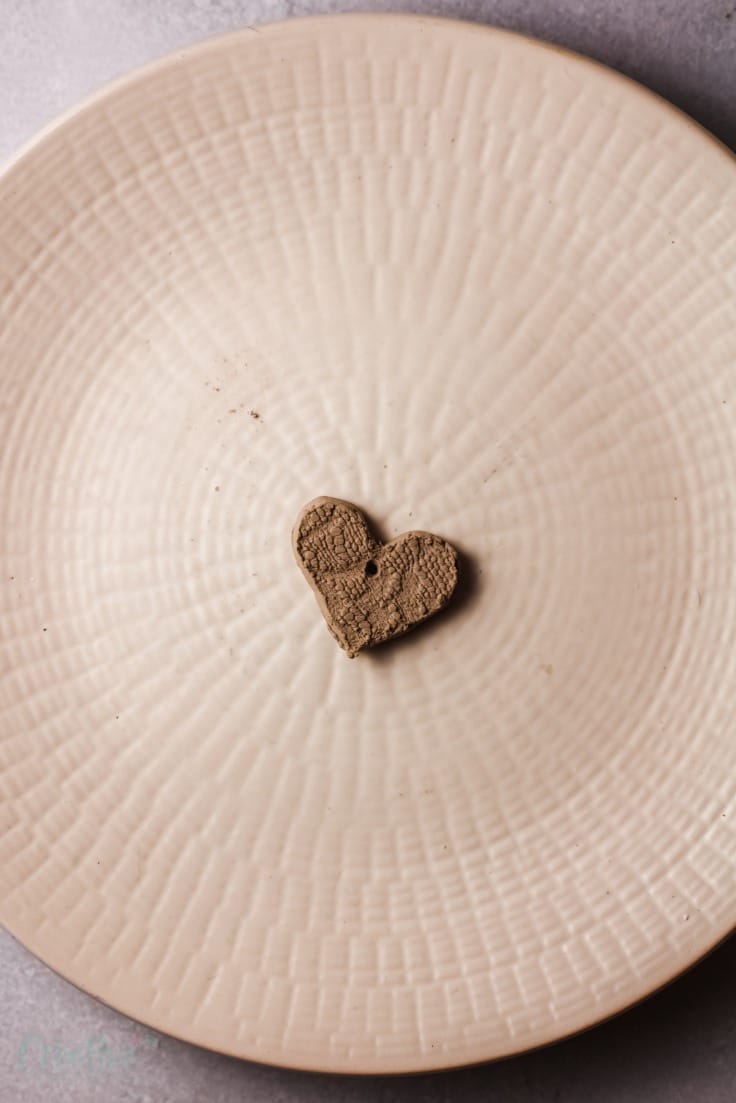 5. Let your clay dry, either in the oven or naturally (it will depend on the clay you are using).
6. Cut a piece of twin or insert the chain. You can obviously use other kind of chains but twine adds up to the rustic/vintage look of this necklace which I'm totally in love with!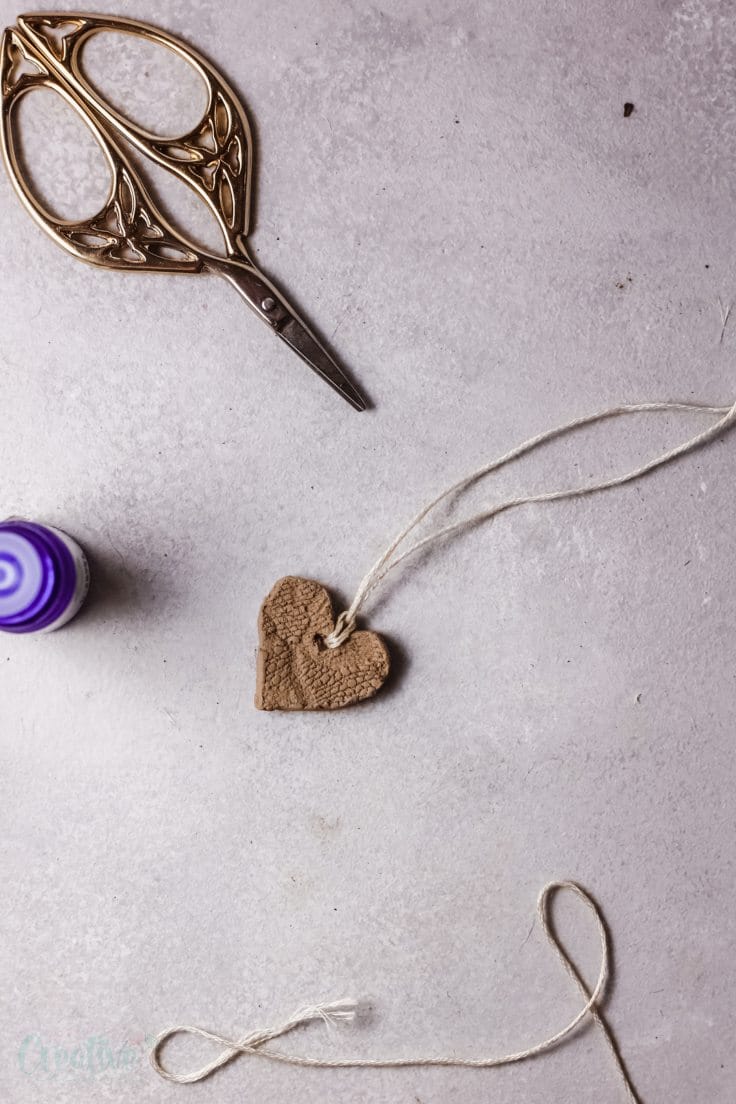 7. Apply 1 to 2 drops of essential oil to the diffuser pendant before using it.
Your diffuser necklace will hold up the essential oils for a couple of hours and will help you benefit from all their properties while on the go!
Pin to save for later