Article may contain Amazon & affiliate links. As an Amazon Associate I earn from qualifying purchases at no additional cost to you.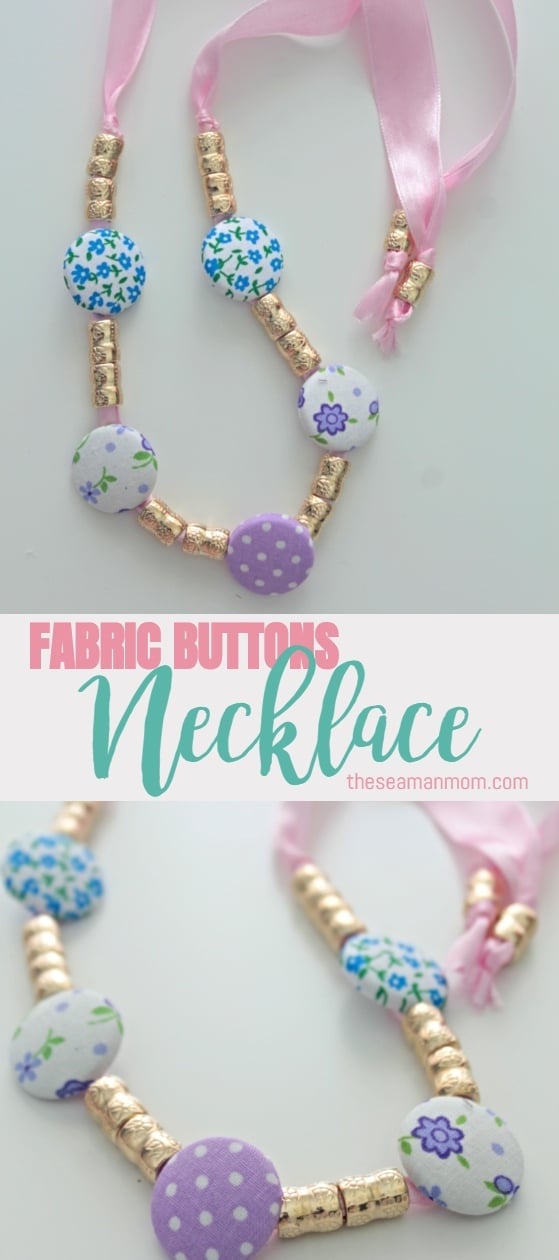 Making your own fabric button necklace is fun, exciting, highly customizable and quite affordable! Not to mention pretty and unique! Get the easy steps below in this DIY button necklace tutorial!
Button necklace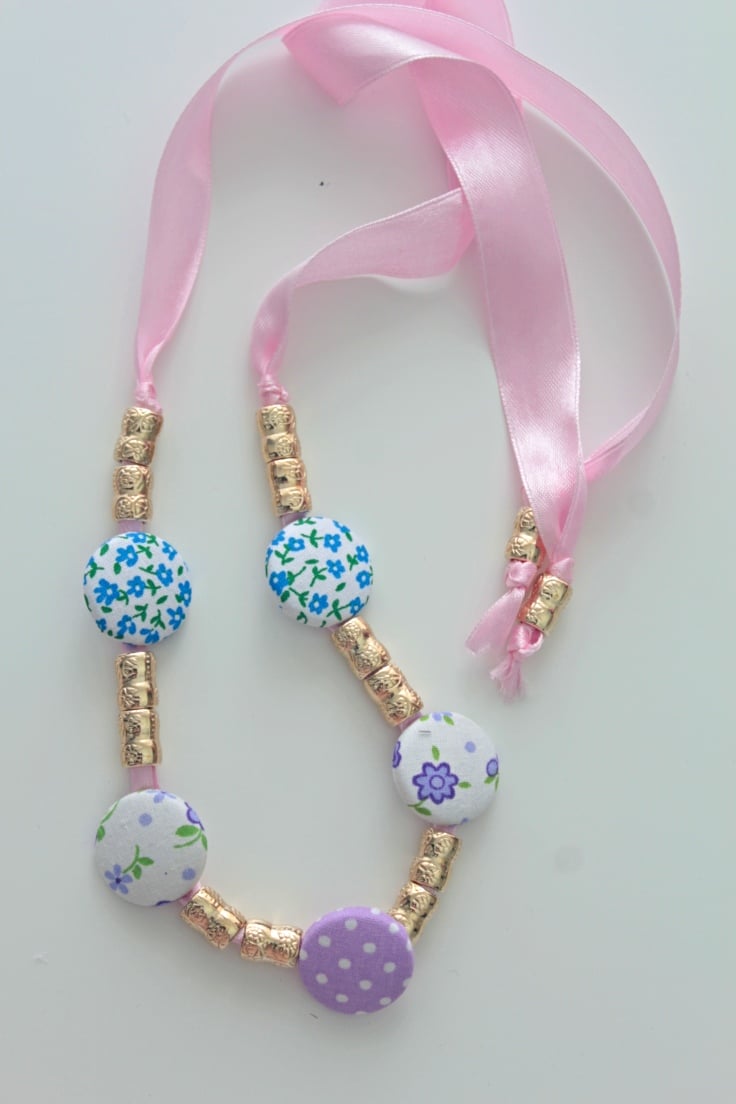 I'm super excited about this lovely DIY button necklace! You may remember I've started making my own fabric buttons a while ago and then a gazillion of button ideas started roaming through my mind! Time won't allow me to make all those wonderful dreams come true but I decided to at least give some a try. And this adorable necklace made with buttons is the first project; fingers crossed I'll manage to set some time aside for a couple more.
Similar posts you will love: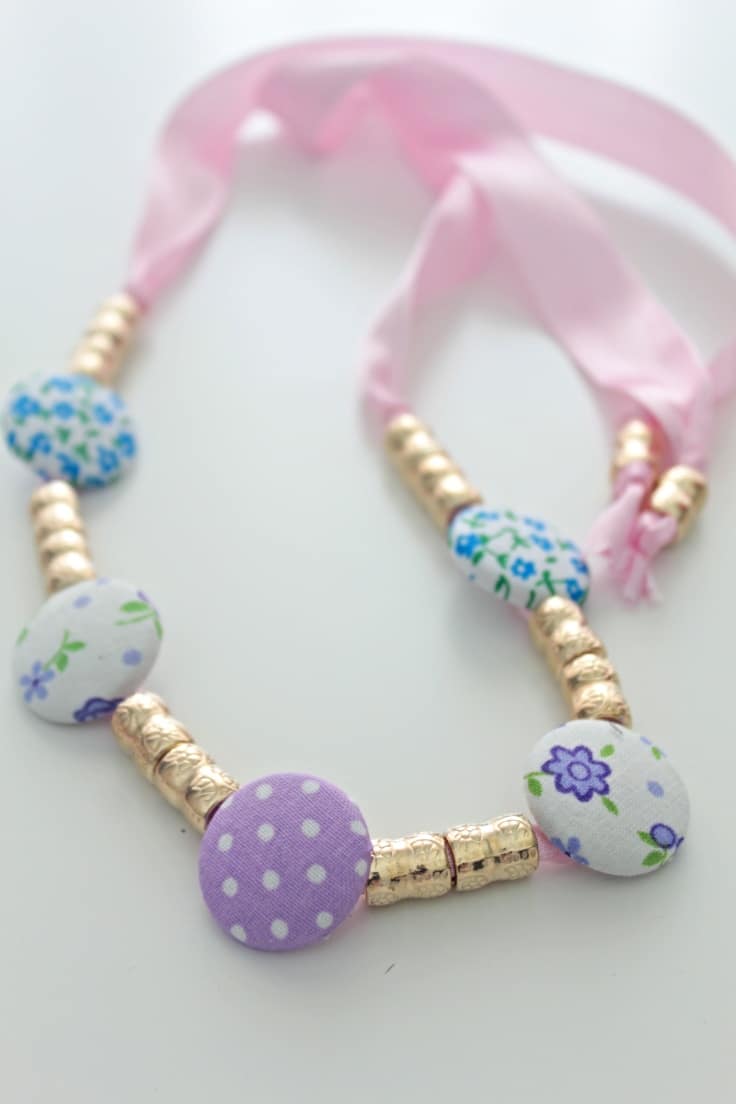 I'm truly in love with how this DIY button necklace turned out. I haven't thought about it too much so there's a lot of room for improvements but for a super quick craft this DIY necklace is pretty amazing! I love how simple to make this necklace is! And it only takes a few minutes to put together, even faster if you already have your buttons covered in fabric.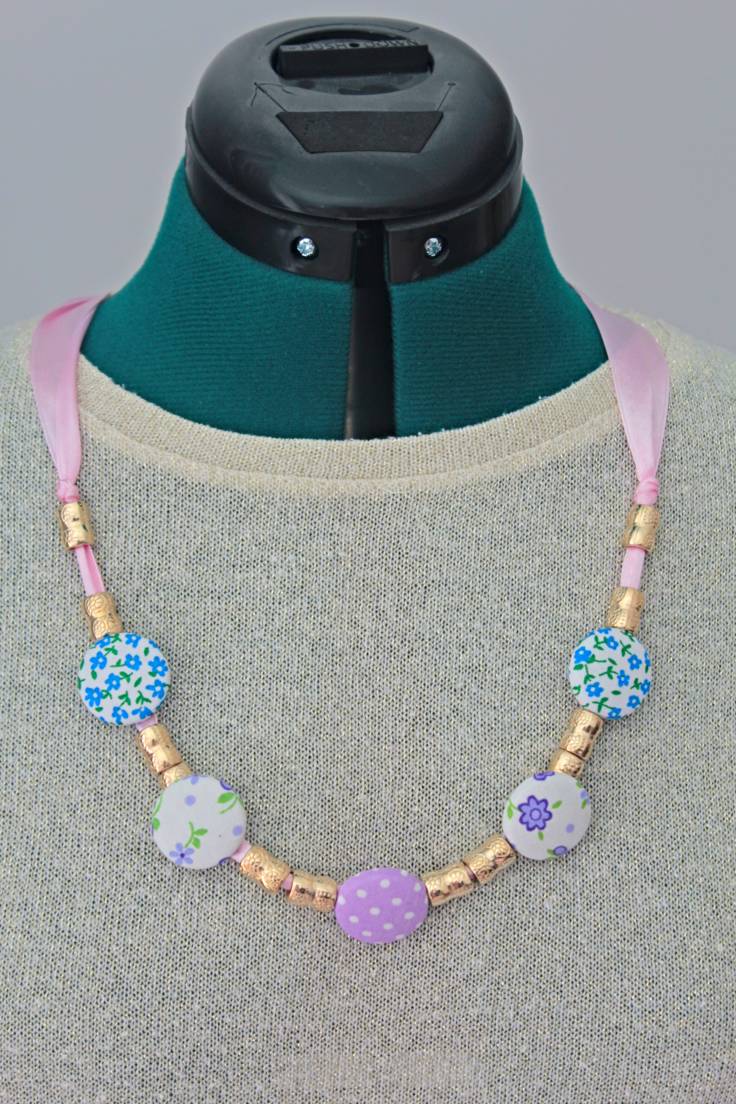 I wanted to make use of the supplies I already have, I didn't want to buy new ones. So for my DIY button necklace I used fabric scraps and cheap plastic buttons, a few ribbon ends I just found in my craft supplies and cheap light pink ribbon. You can use a chain necklace, thin strips of leather or leather cords if you have. This DIY button necklace is not only super cute and easy but quite cheap too. So if you're looking for affordable DIY necklace ideas give this lovely necklace a go!
DIY button necklace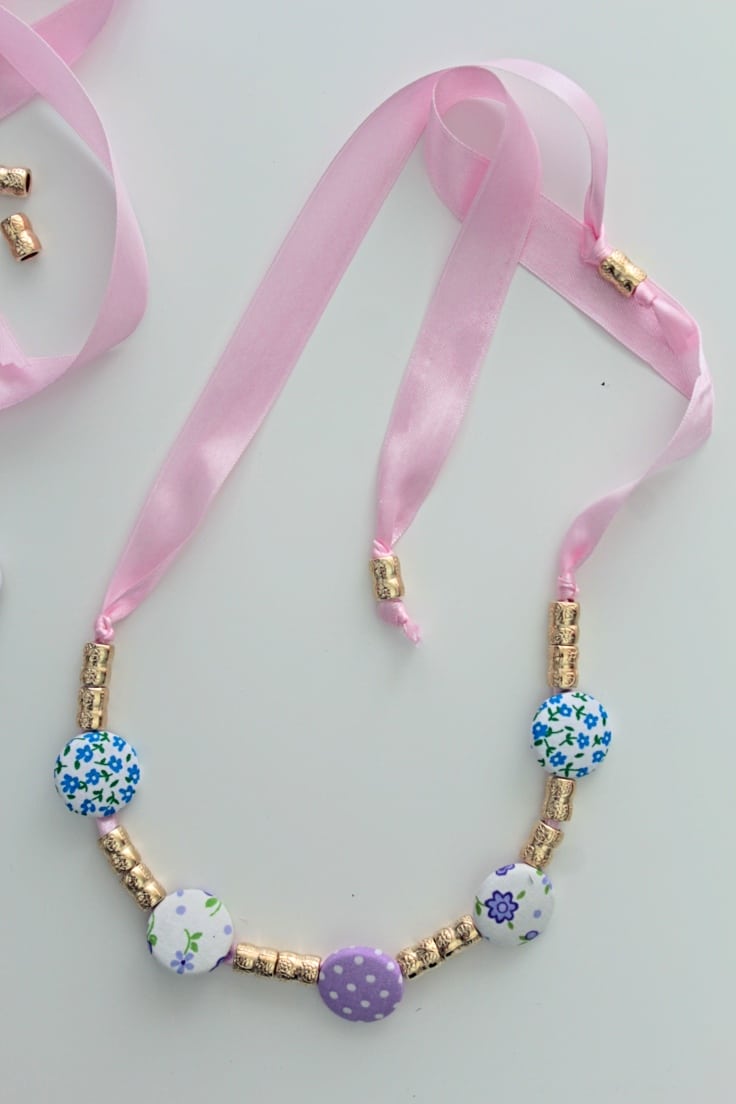 Materials:
fabric covered buttons (make your own with this tutorial)
cord ends; optional – beads (I used the cord ends in between buttons so I didn't need beads)
optional – ribbon ends (I used the cord ends instead)
bamboo skewer – optional
Directions:
Get the ribbon and cut the end with pinking shears to avoid fraying while you pass the ribbon through the button loop.
Push the ribbon through a cord end.
Add as many cord ends or other beads as you like then move to the next step.
Push the ribbon end through the button loop. If the loop in your button is quite small as mine you might need to use a bamboo skewer to push the end of the ribbon through the loop. If this is the case, make sure you push gently and use a part of the ribbon that is thick enough to support the pointy end of the skewer, like the ribbon edge.
Add cord ends or beads then move to the next button.
Continue in this manner until you're happy with your necklace. I wanted mine simple so I only used 5 buttons and 3 cord ends between the buttons.
When finished cut the ribbon to size. leave a little tail on each end to make knots and secure the cord ends.
Make a knot before and after the cord ends located at both ends of the ribbons. Also make a knot after the last bead or cord end used in the necklace. This will keep the buttons and beads/cord ends from moving.
If you find that your buttons roll while wearing the necklace add just a pinch of glue to the ribbon under the button and glue it to the button. Or hand stitch the ends of each button to the ribbon.
I hope you liked this tutorial and decided to give it a try for your own DIY button necklace. I'd love to know your thought on this so please let me know in the comments below and don't forget to rate my tutorial! Thanks!
Pin to save for later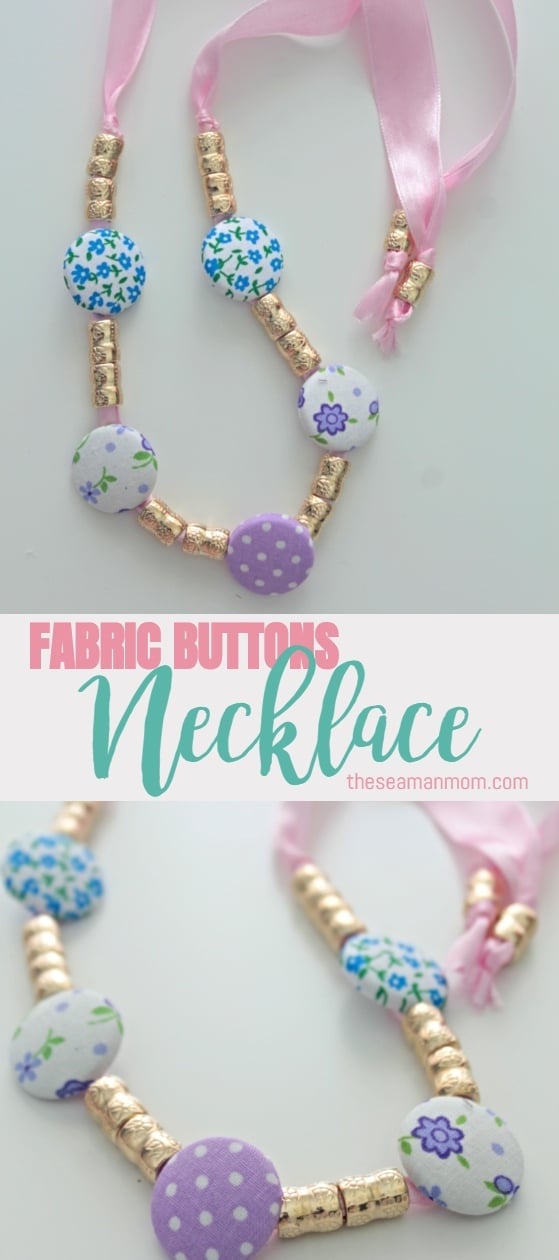 Most popular craft: