Article may contain Amazon & affiliate links. As an Amazon Associate I earn from qualifying purchases at no additional cost to you.
Learn how to create your own necklace with this fun and easy St Patrick necklace craft! Perfect gift for the little girls in your life and an awesome kids activity!
St Patricks Day Craft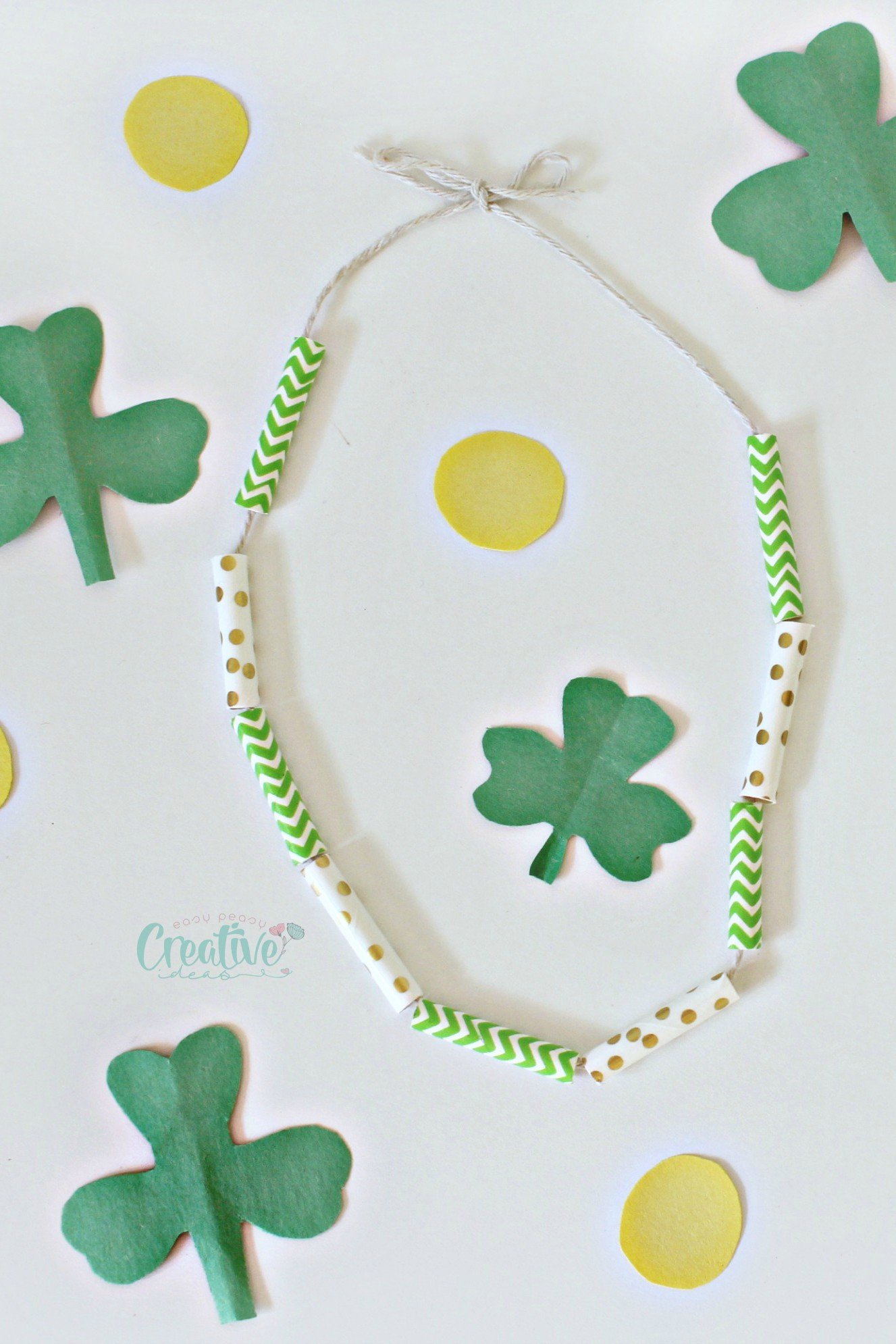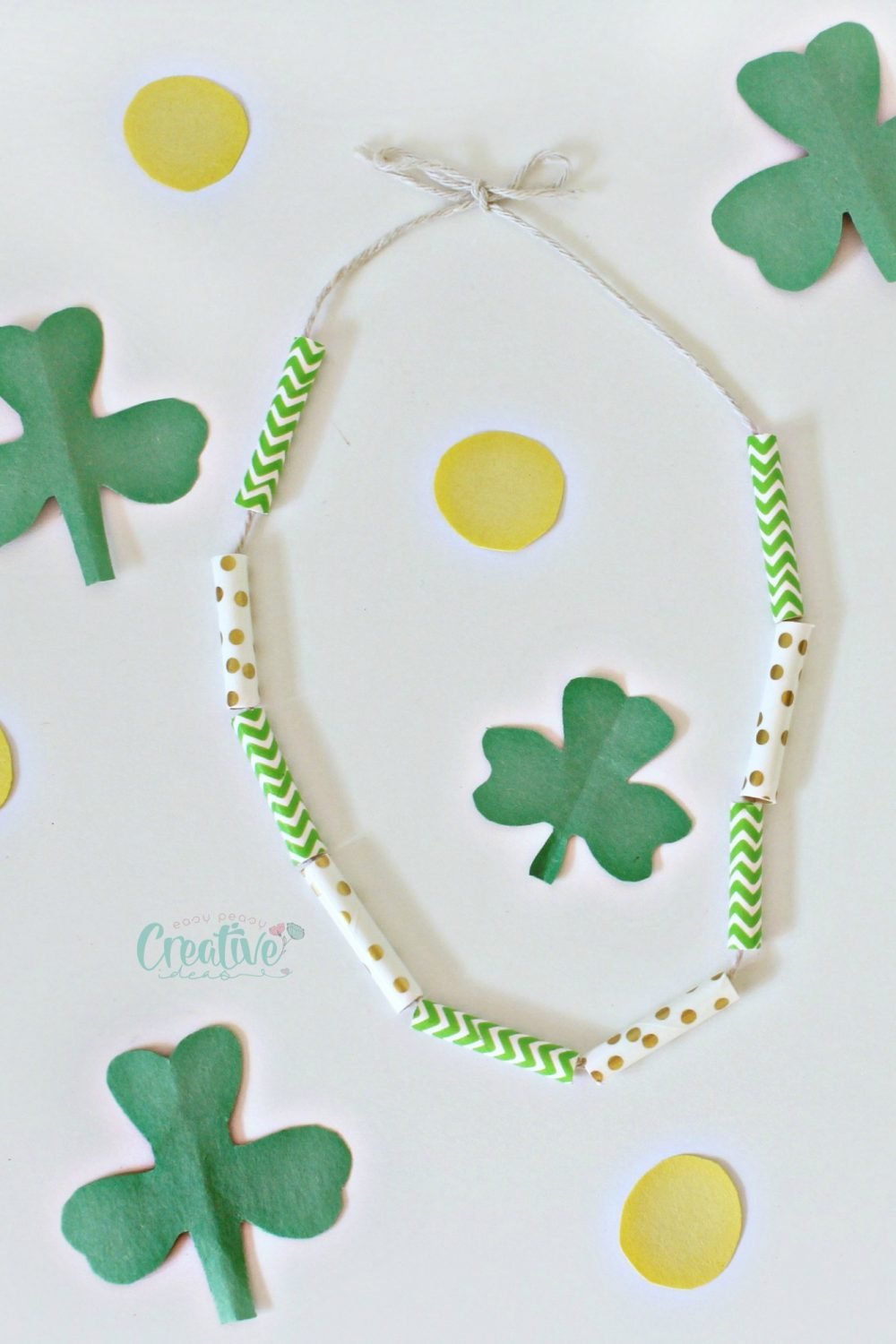 Do you also find paper straw crafts amazing? This St Patrick necklace is a great way to take boring, drinking straws and simply transform them into something spectacular! A super fun accessory and an awesome craft for kids; they'll absolutely love making these! A great way to keep the little ones occupied!
This straw necklace craft is so versatile! Straws come in such a large variety of fun colors and patterns so you can use various shades of greens or even add a fun shamrock key charm to your necklace! This project is an amazing way to allow kids to express their creativity! And you need just a handful of materials and a few minutes to make it!
You can easily string together the perfect St. Patrick's Day gift or sport it yourself! This cute straw necklace makes a fabulous St. Patrick's Day gift idea for the little girl in your life. This St Patrick necklace is so affordable and looks super cute!
St Patrick necklace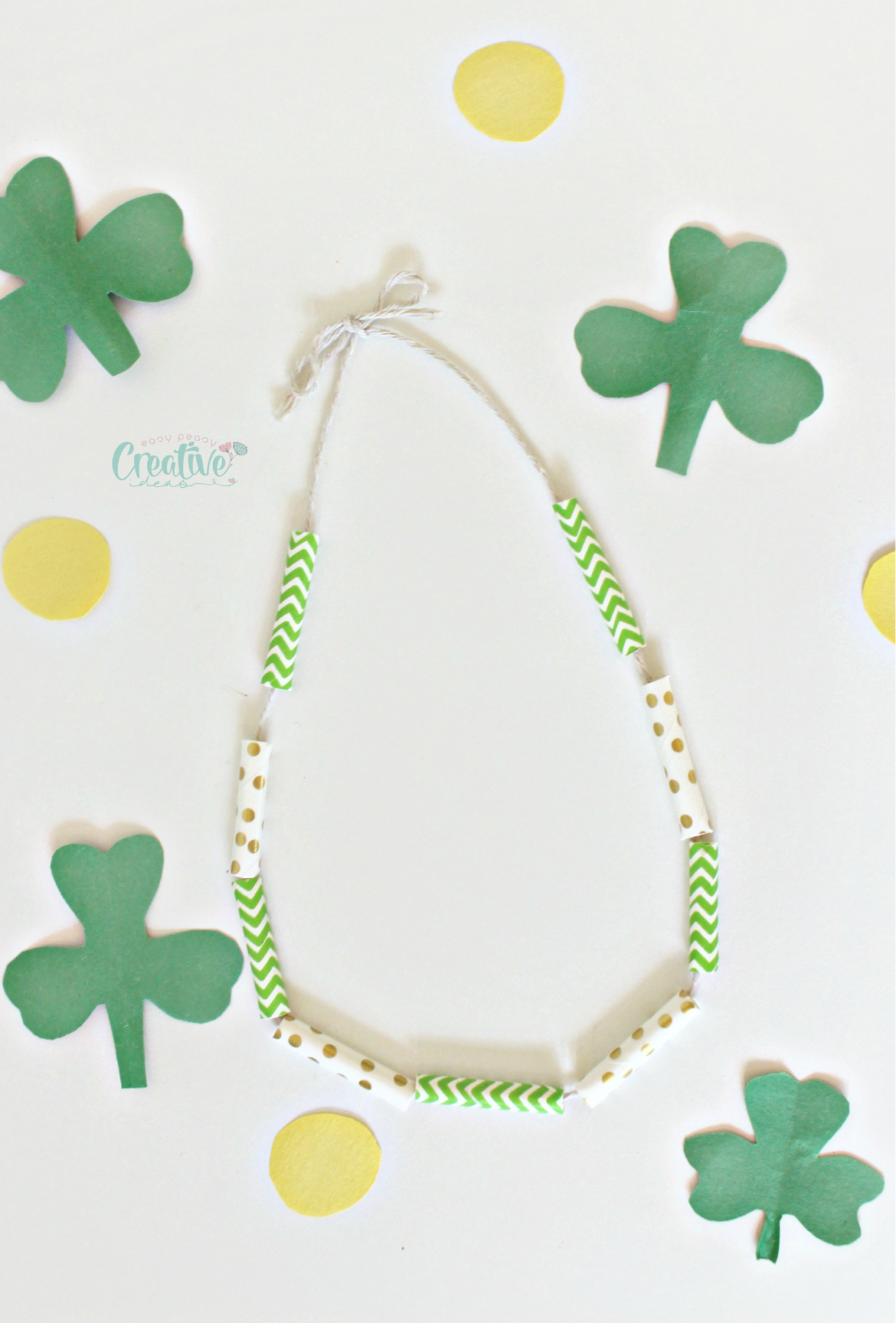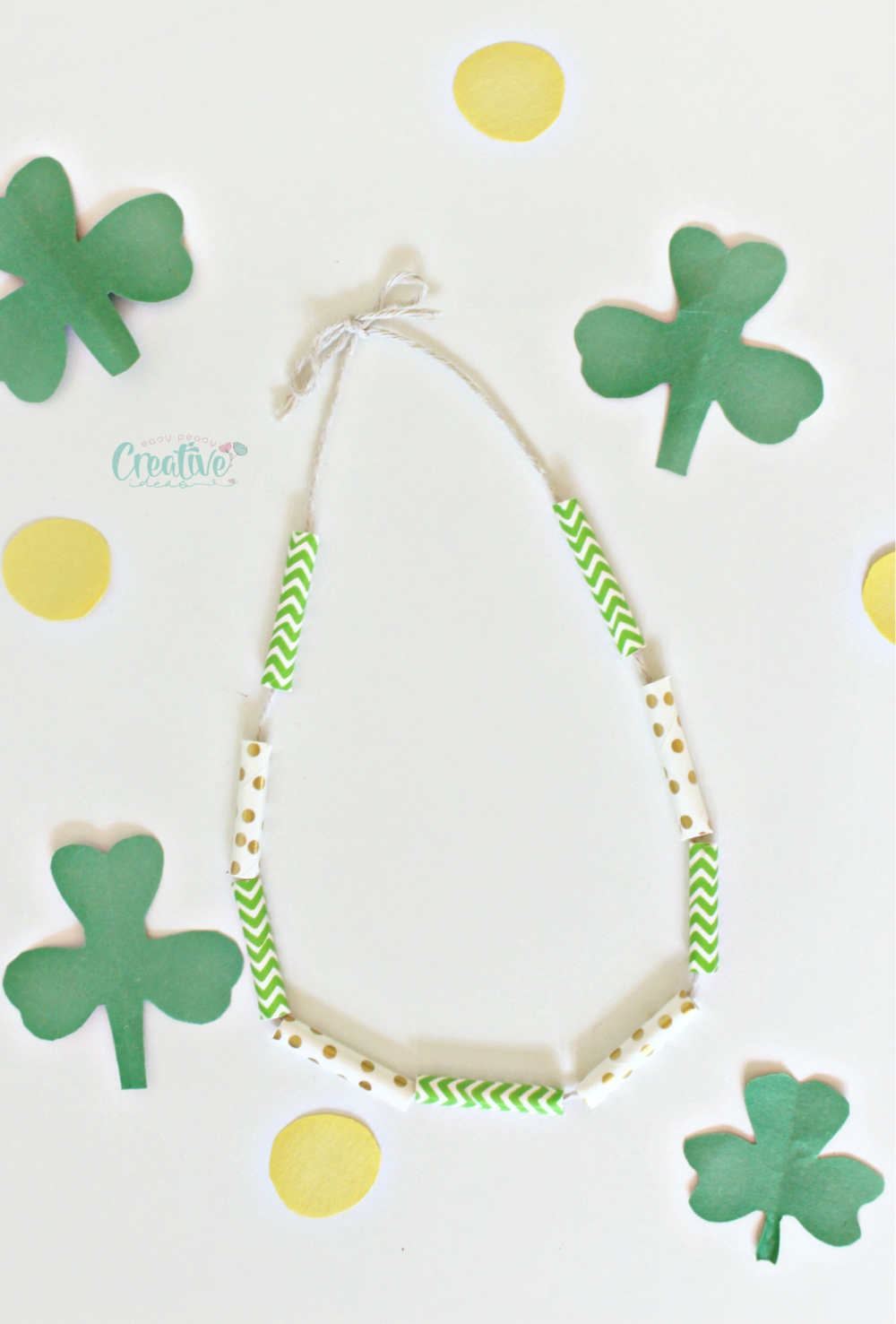 Materials:
thin twine or string
1 paper straw white with gold dots (to represent gold coins)
1 paper straw white with green chevron pattern
Scissors
Instructions:
Cut the paper straws into 1 inch pieces.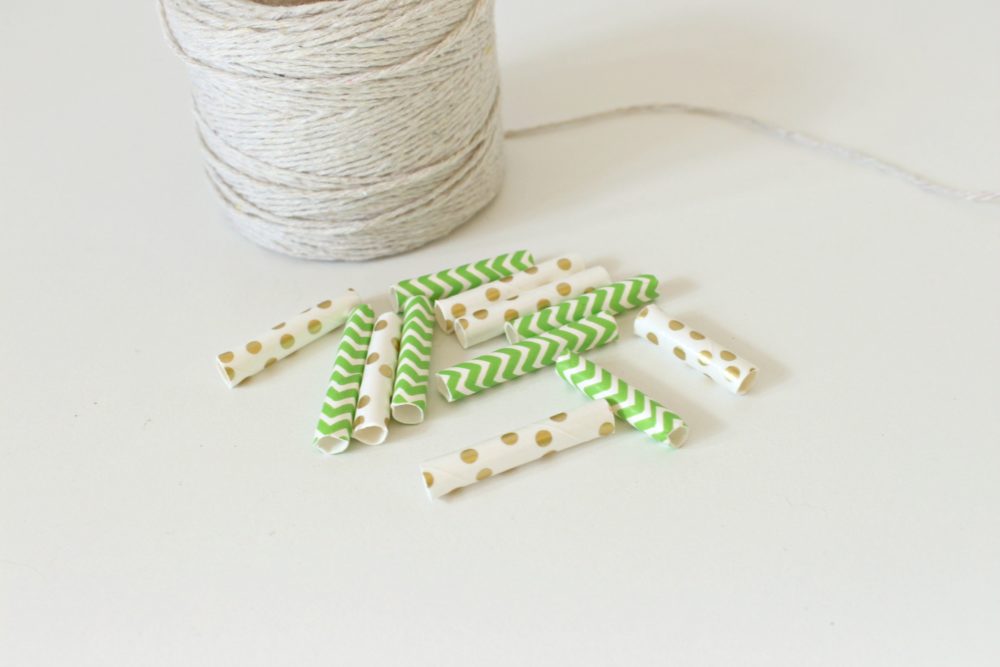 Cut a piece of string at least 24 inches long.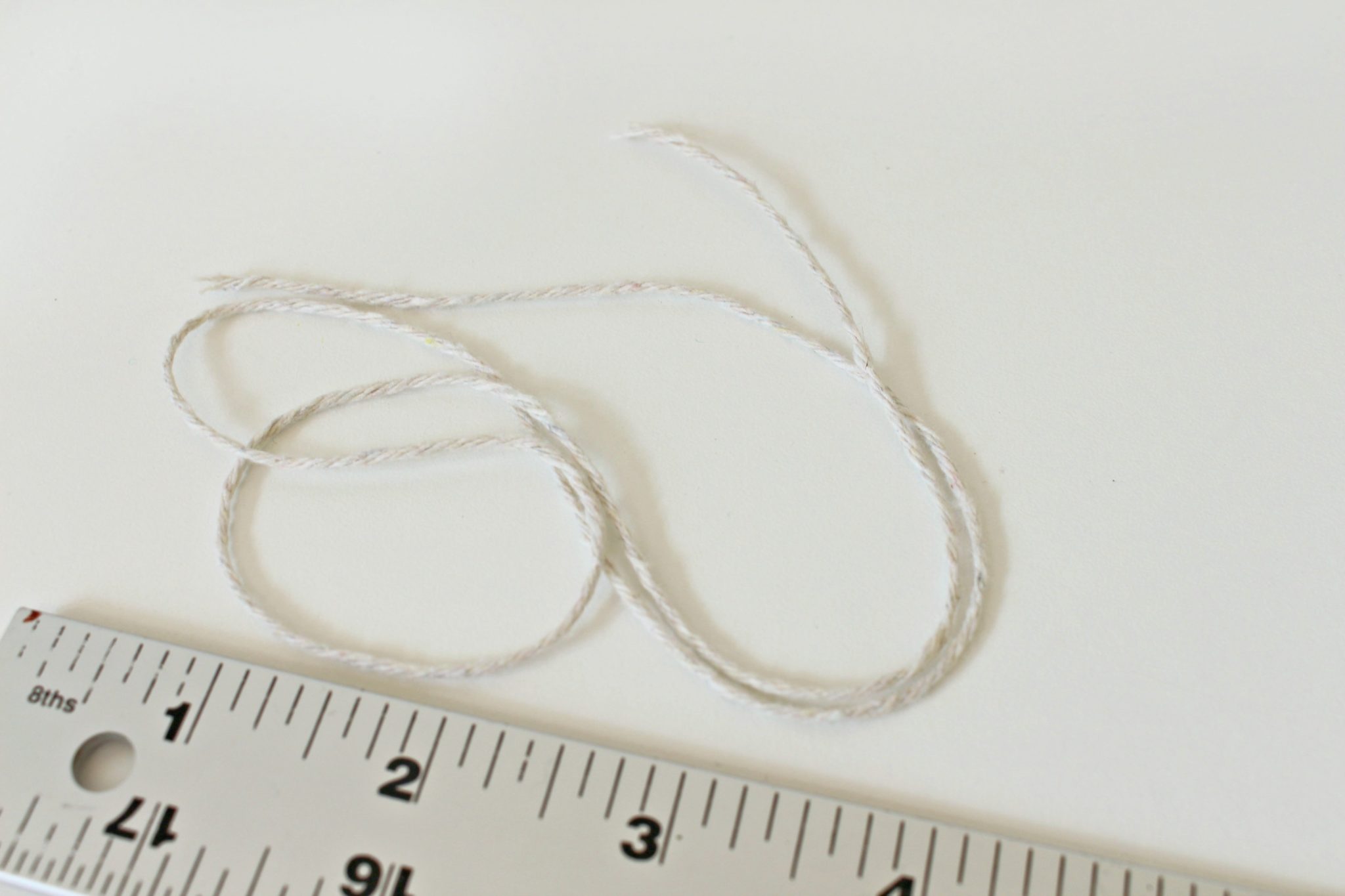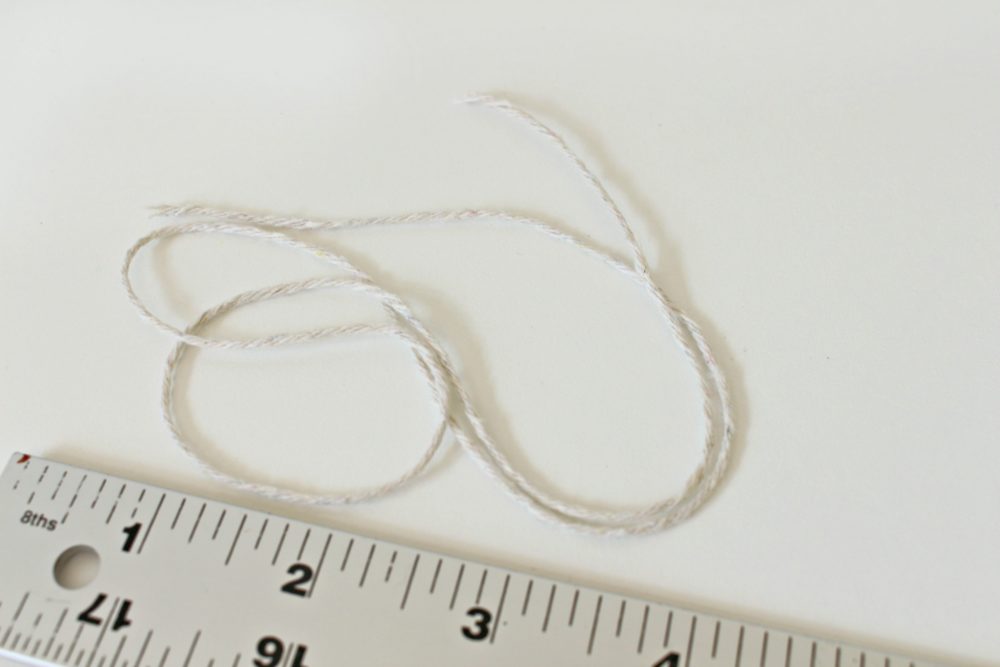 Let the child thread the pieces of straw onto the string.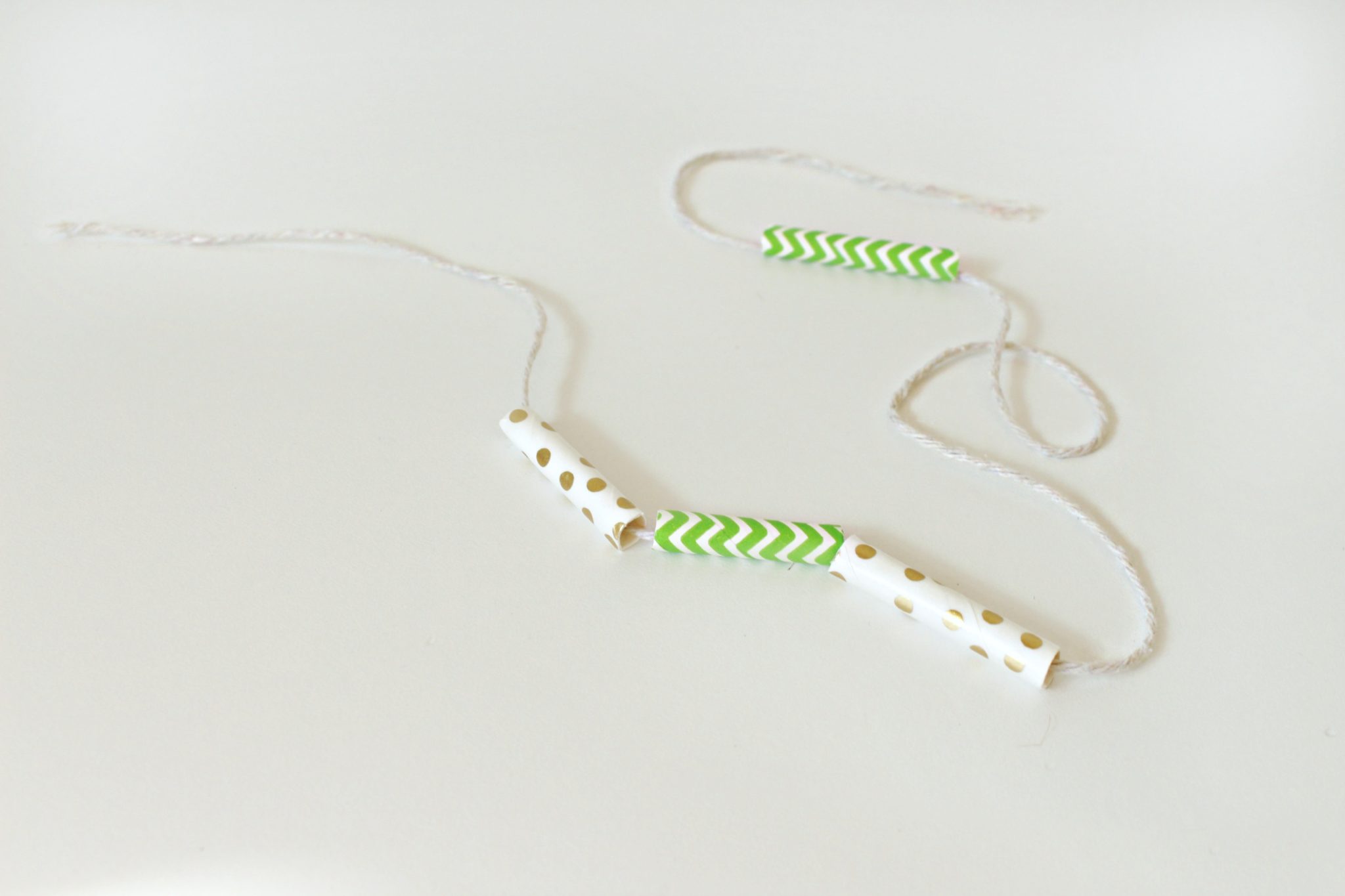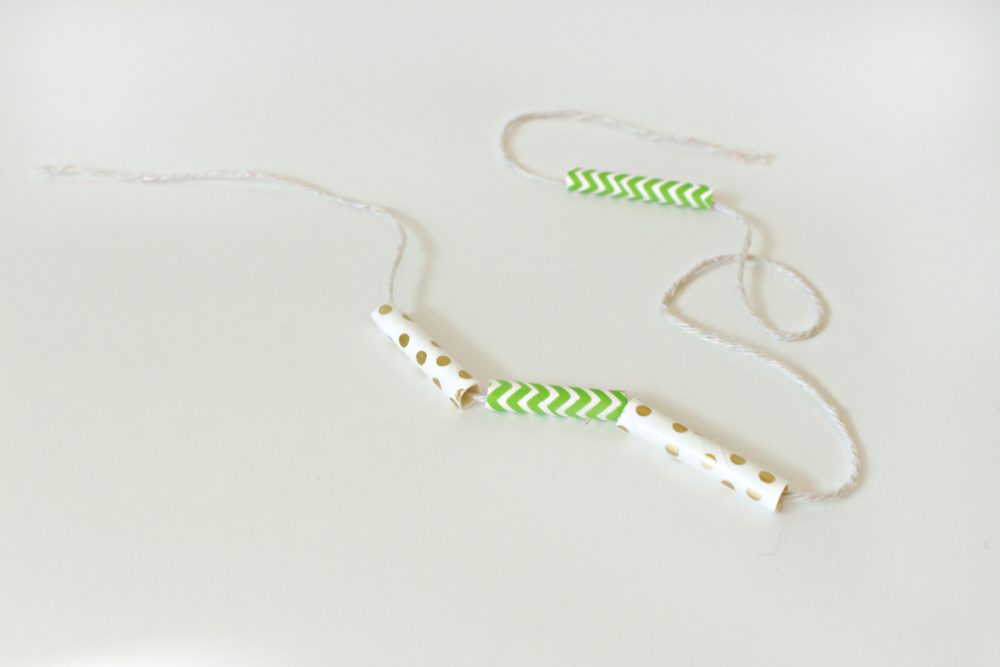 Tie the string with a securely knotted bow at a length that can be slipped over the child's head.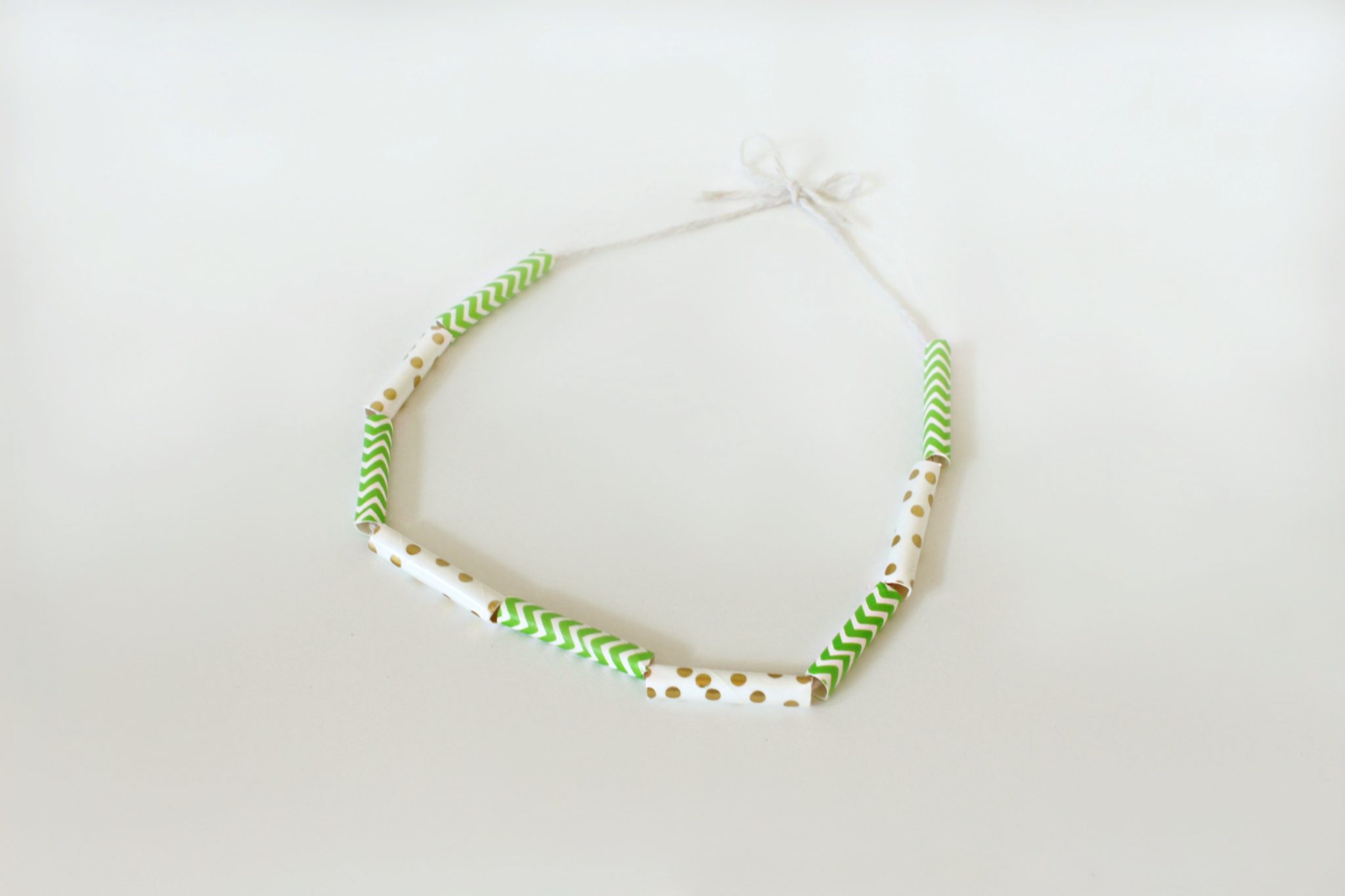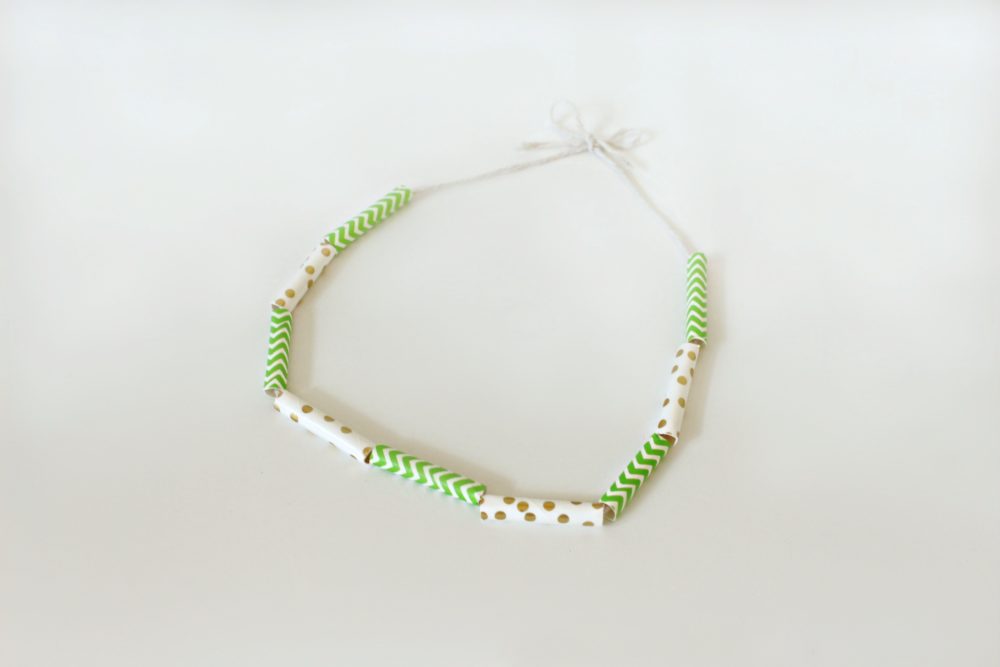 Note: Keep children supervised whenever they are wearing a necklace such as this one.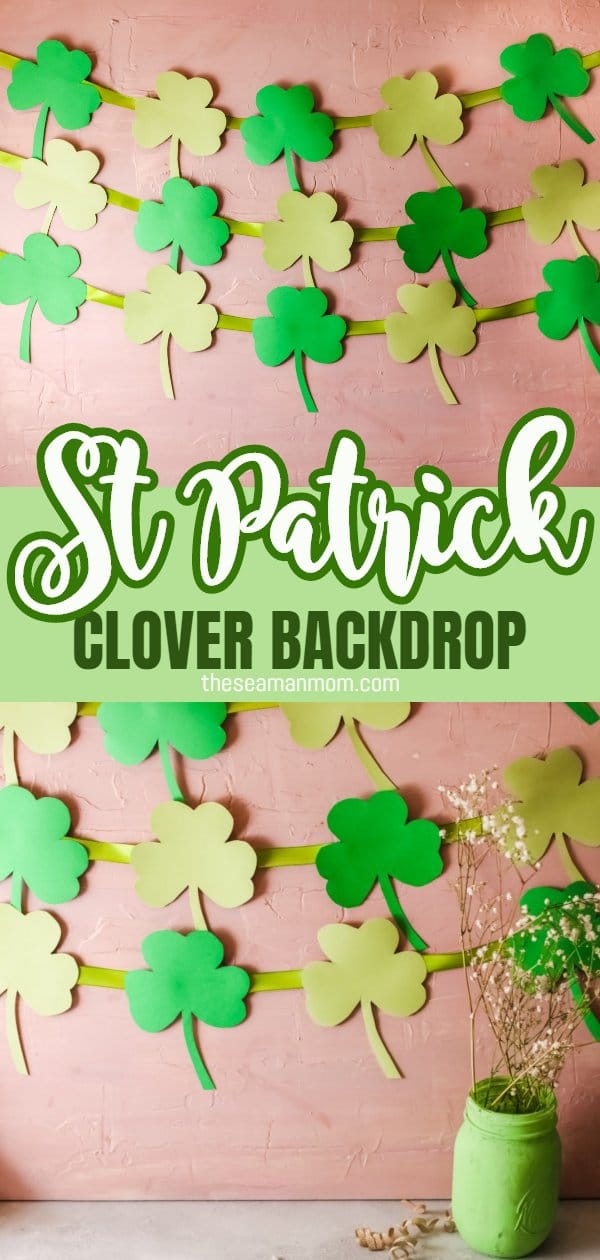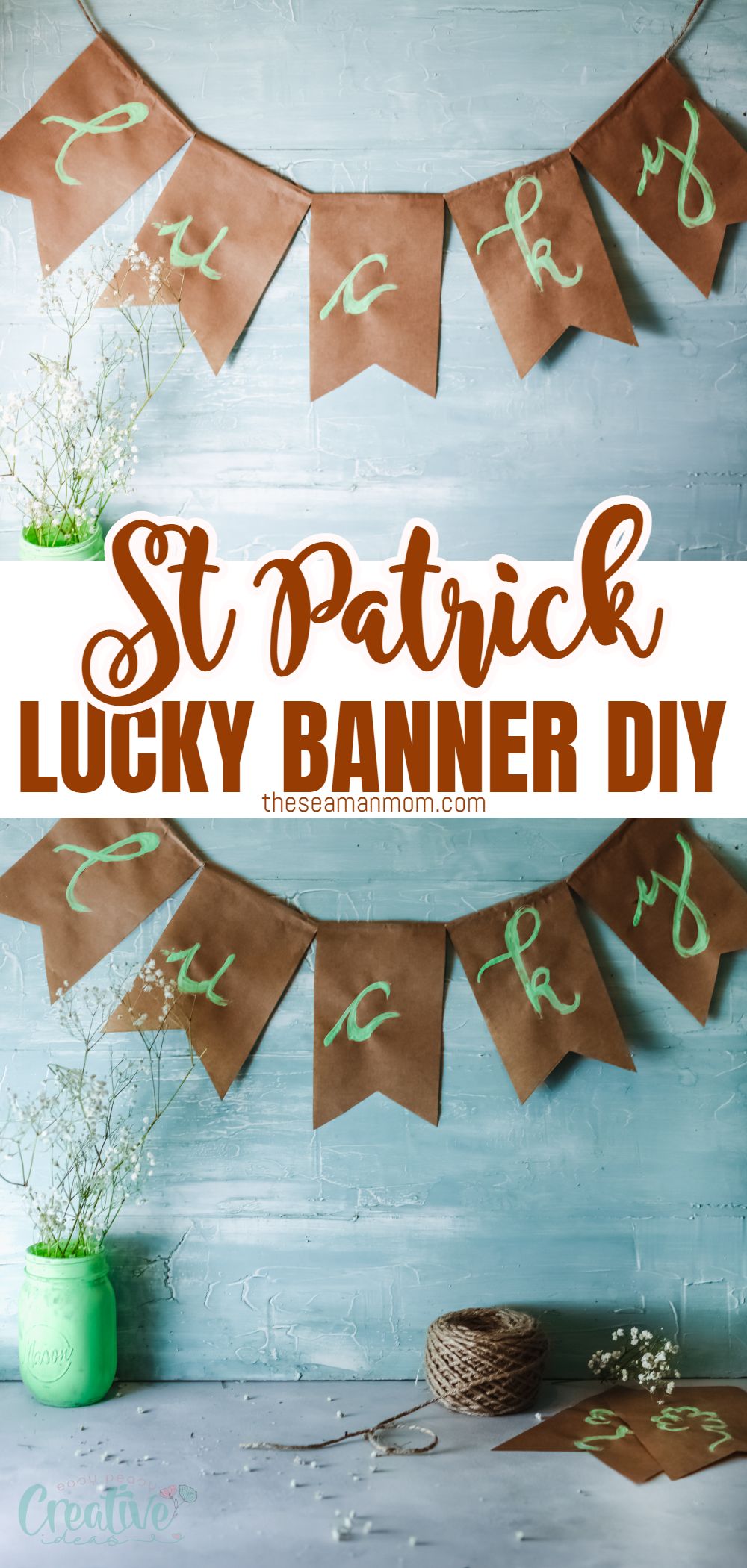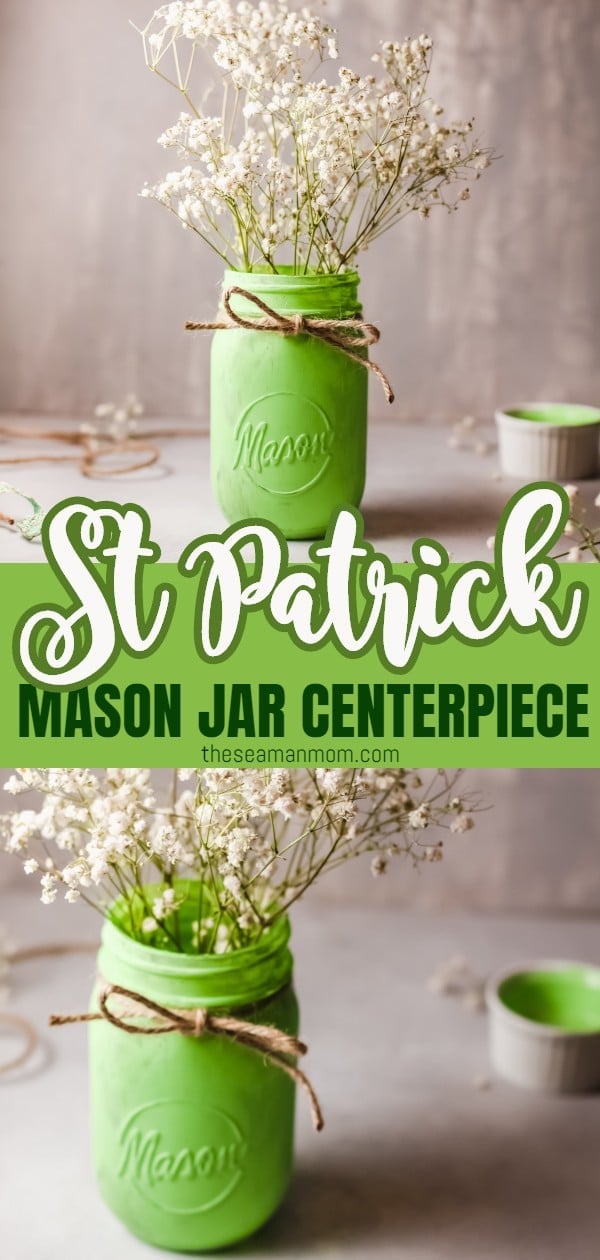 Other Kids crafts you might like:
Most popular craft