Article may contain Amazon & affiliate links. As an Amazon Associate I earn from qualifying purchases at no additional cost to you.
Upgrade an old boot tray with this DIY shoe storage! Perfect for snowy boots, this front door shoe storage idea will completely change the look of your entryway!
DIY boot tray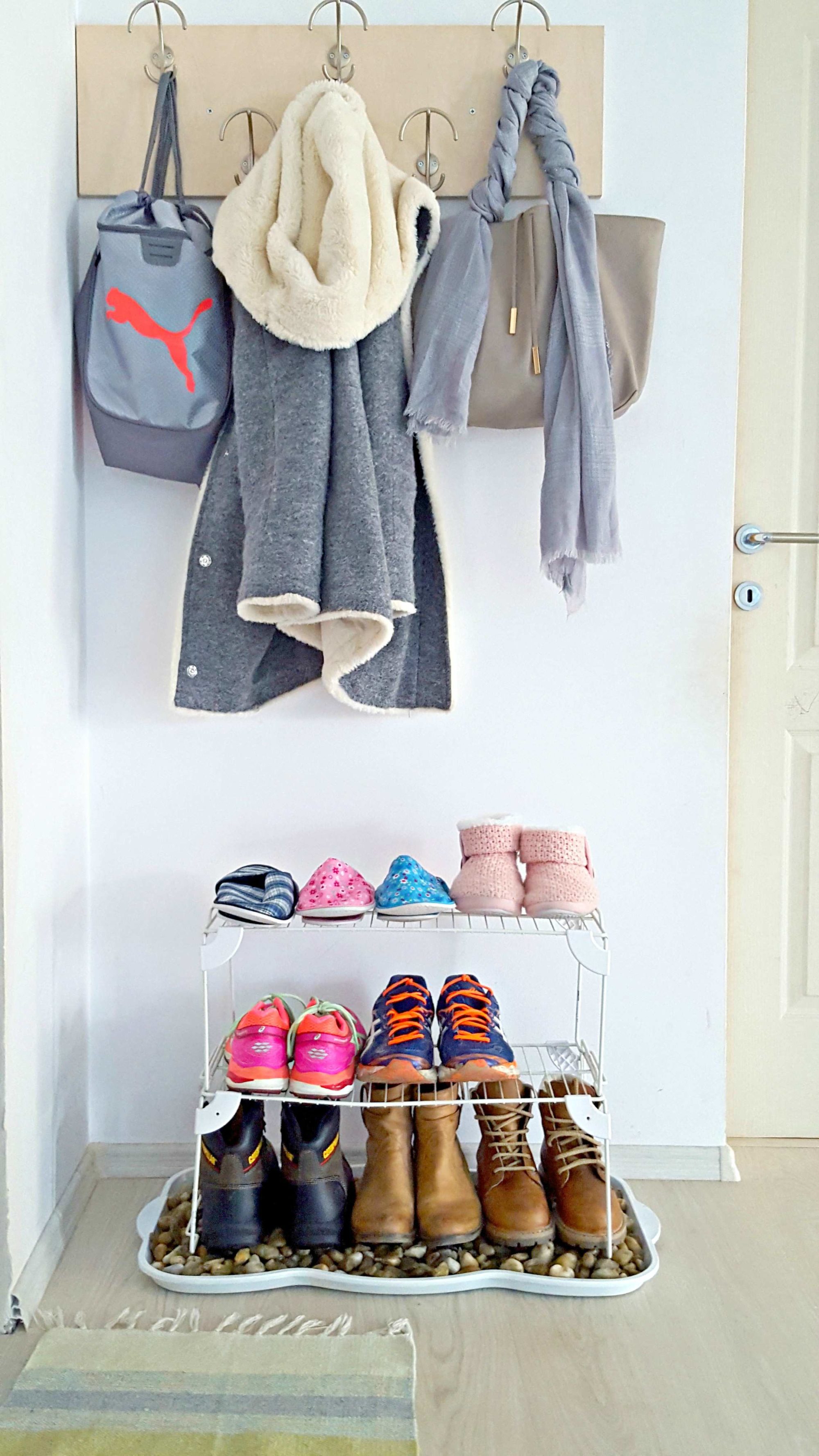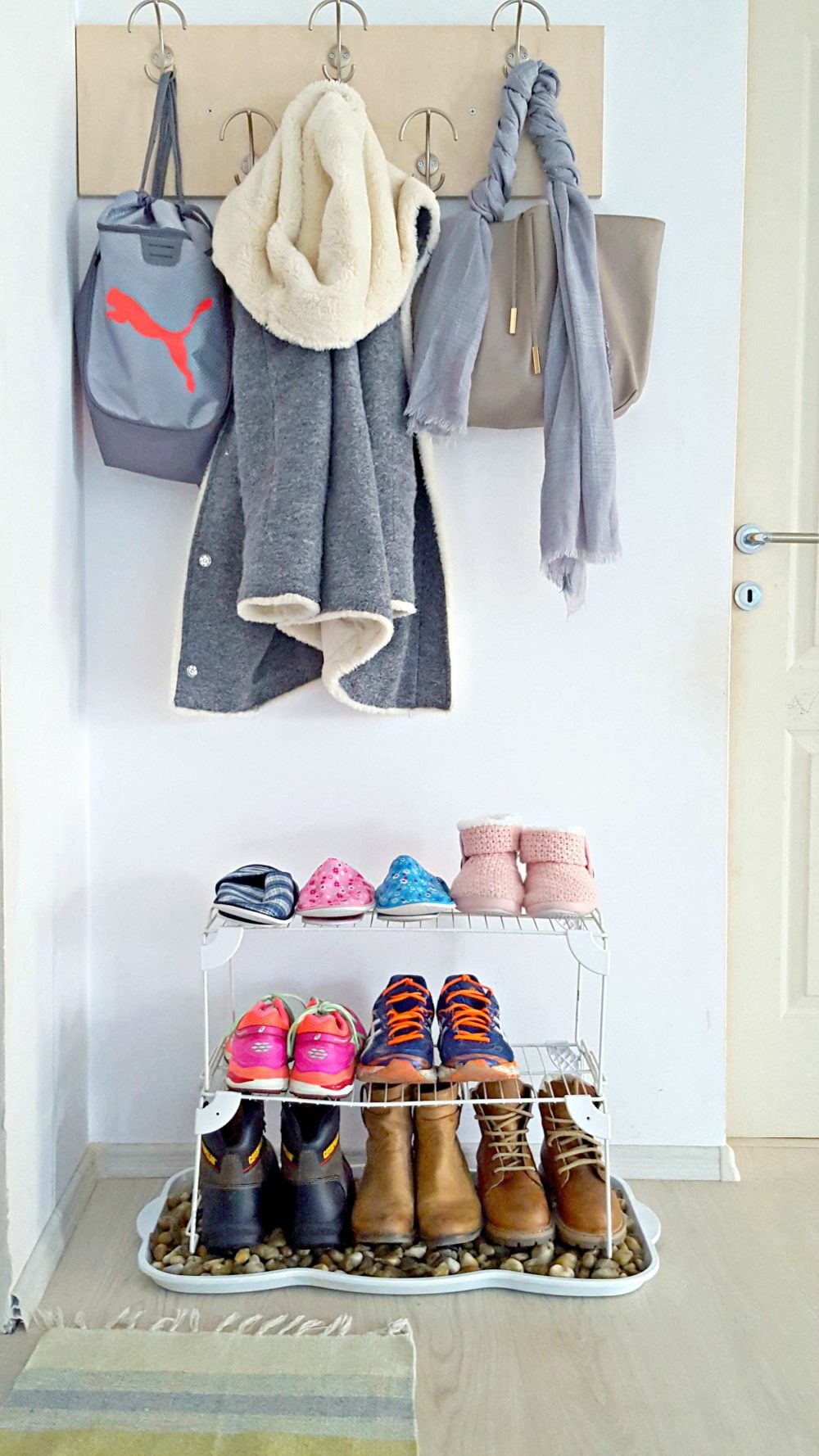 Hey, guys! Today I'll begin by admitting I'm a total mess! And so is my house! Don't just take my word for it! Just look at the photo below! My entry way really needed this DIY shoe storage idea, it was practically begging for a makeover!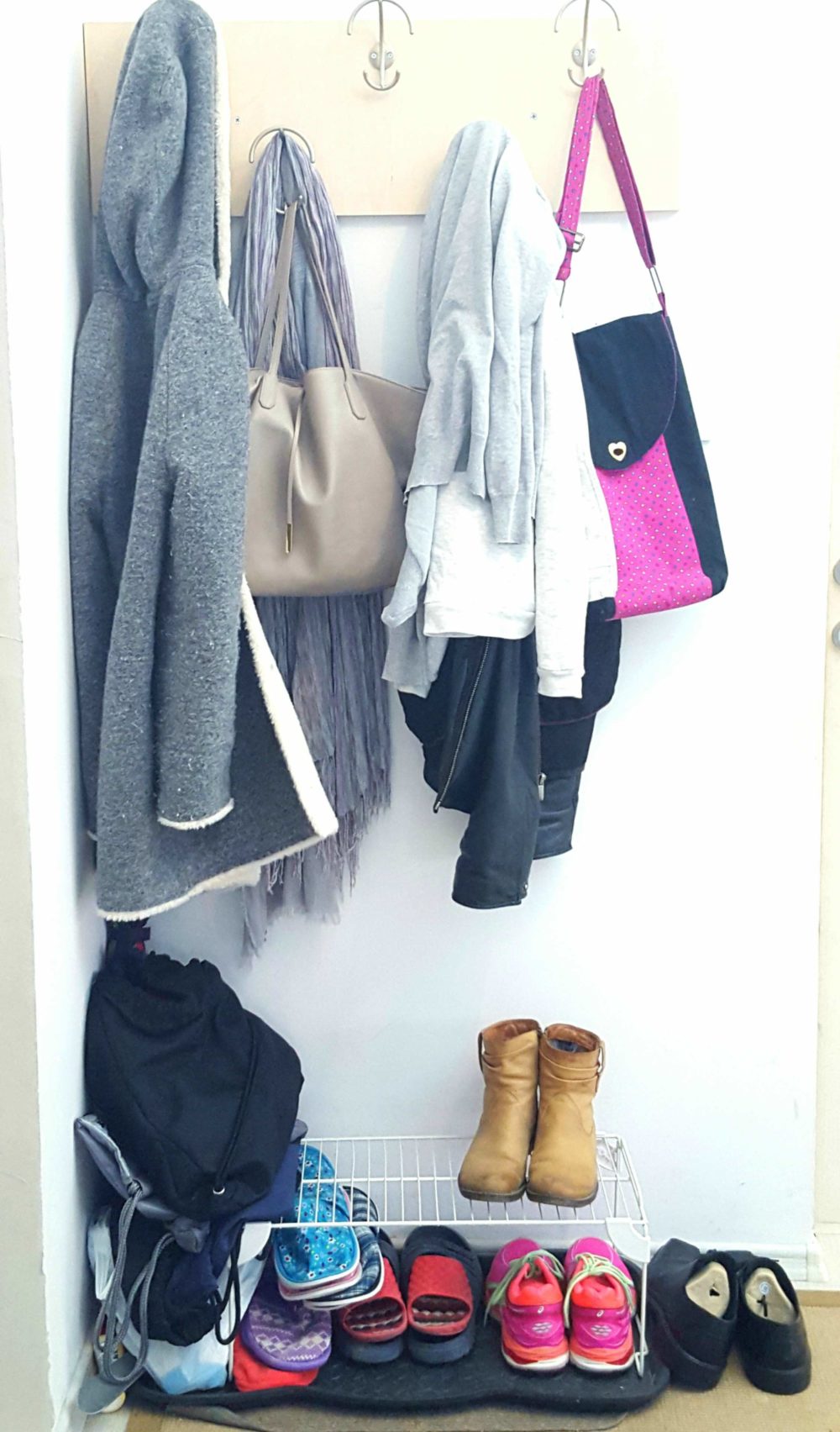 But the makeover I had in mind is not a good fit for my budget or my free time; I got none of these! So I thought I should start small and upgrade a couple of old shoe tray for front door. They're black and ugly, they've been around for ages and time really took a toll on them! So it was time for a change. Time for an easy peasy DIY shoe storage.
I saw this pebble tray at Martha Stewart's and I thought this is an awesome idea for winter. We get a lot of snow and our entryway is usually a mess. I bought these old black boot trays years ago with this purpose in mind but in time it all became a huge mess, more like a storage space for everything. It makes me choke every time I see it! Now this new shoe and boot tray is a totally different story.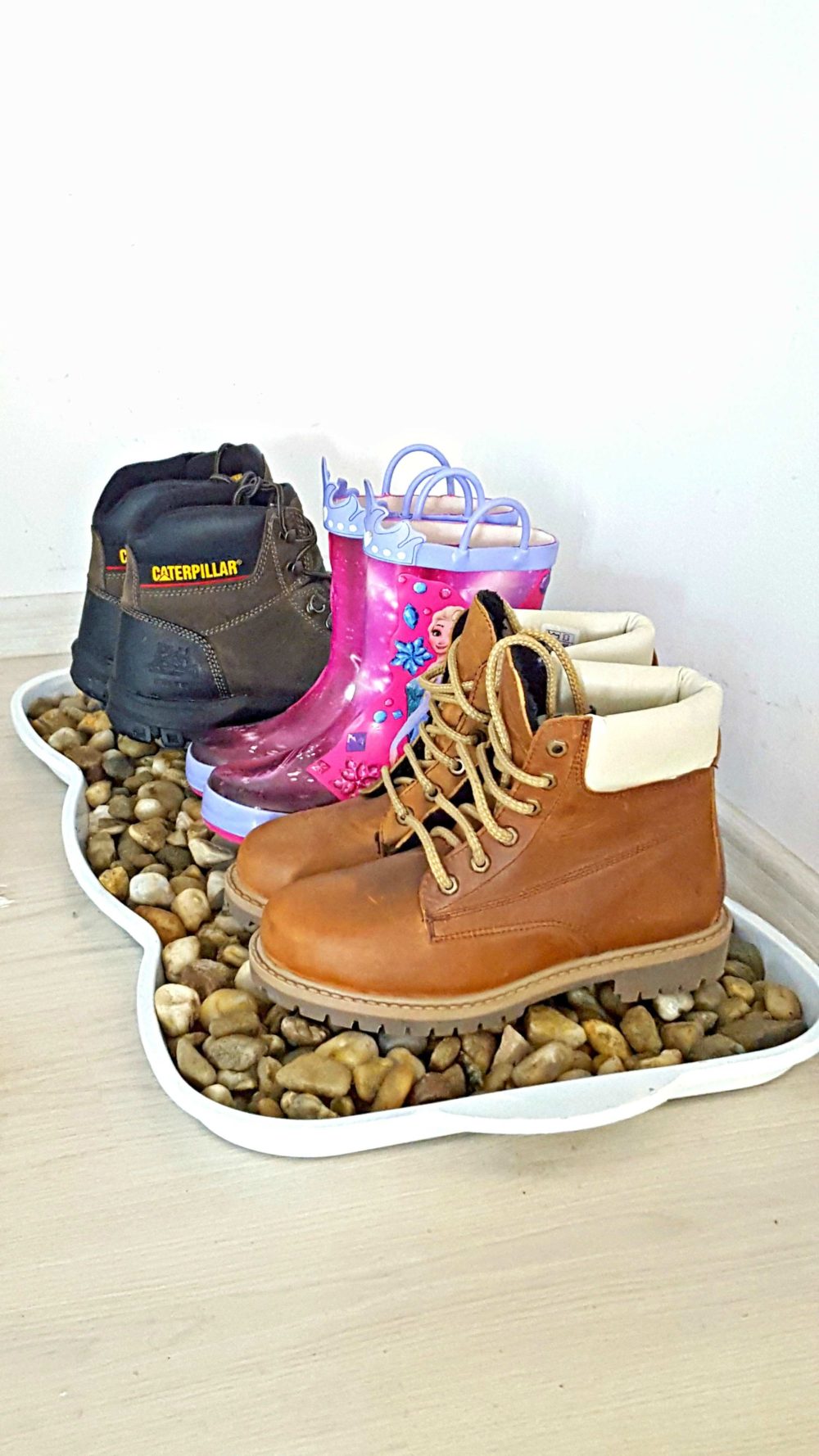 It looks much better, it's tidy and neat and makes the place look cleaner. And the best part is, I had everything I needed to make this awesome DIY shoe storage! I had the trays, I had pebbles, I had paint and paint roller and it all took minutes to put together. Once the paint was dry, that is!
Once the tray was ready and filled with pebbles I decided to take advantage of the old metal shoe racks I had (which were in super good shape, it would've been such a shame not to use them!). So I decided to stack them up and place them on top of the pebble tray as extra storage space. We now use the pebble filled bottom for snowy boots, the middle rack for our sports shoes and the top for lounging shoes and slippers.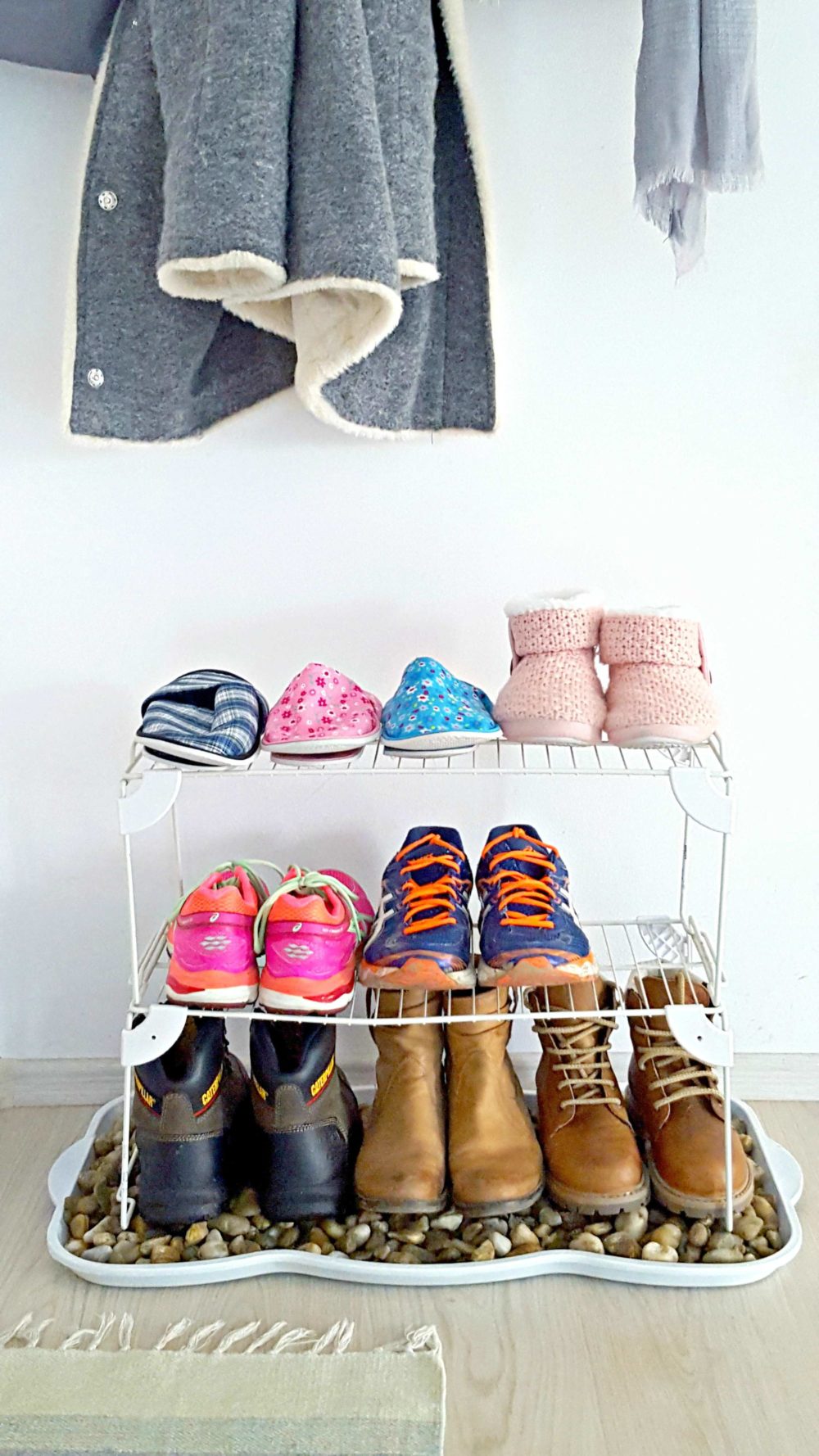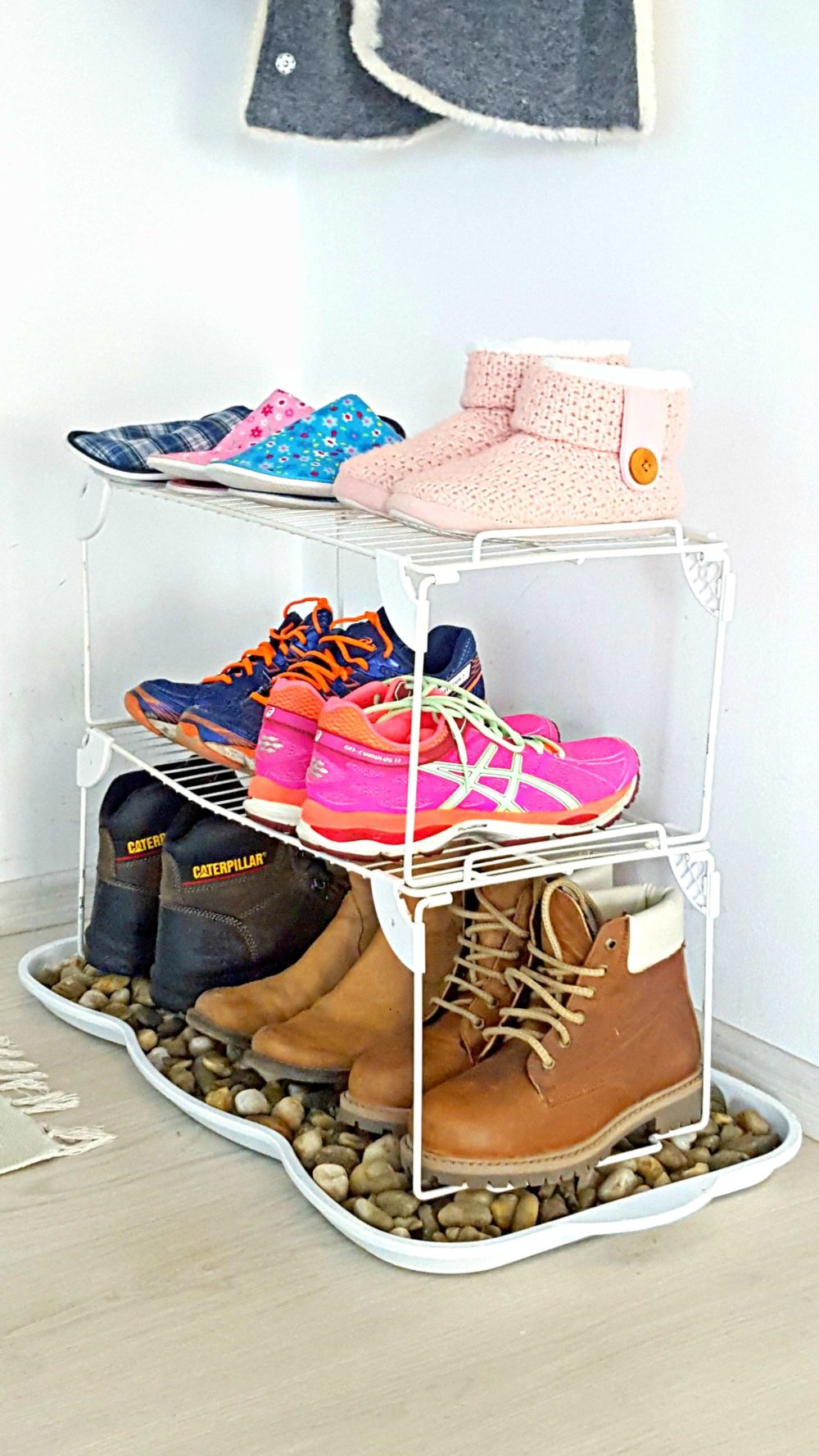 I am so much happier about my entryway now, I think it looks a lot tidier, cleaner and clutter free! And I added an extra tray by the door, for guests' shoes and boots.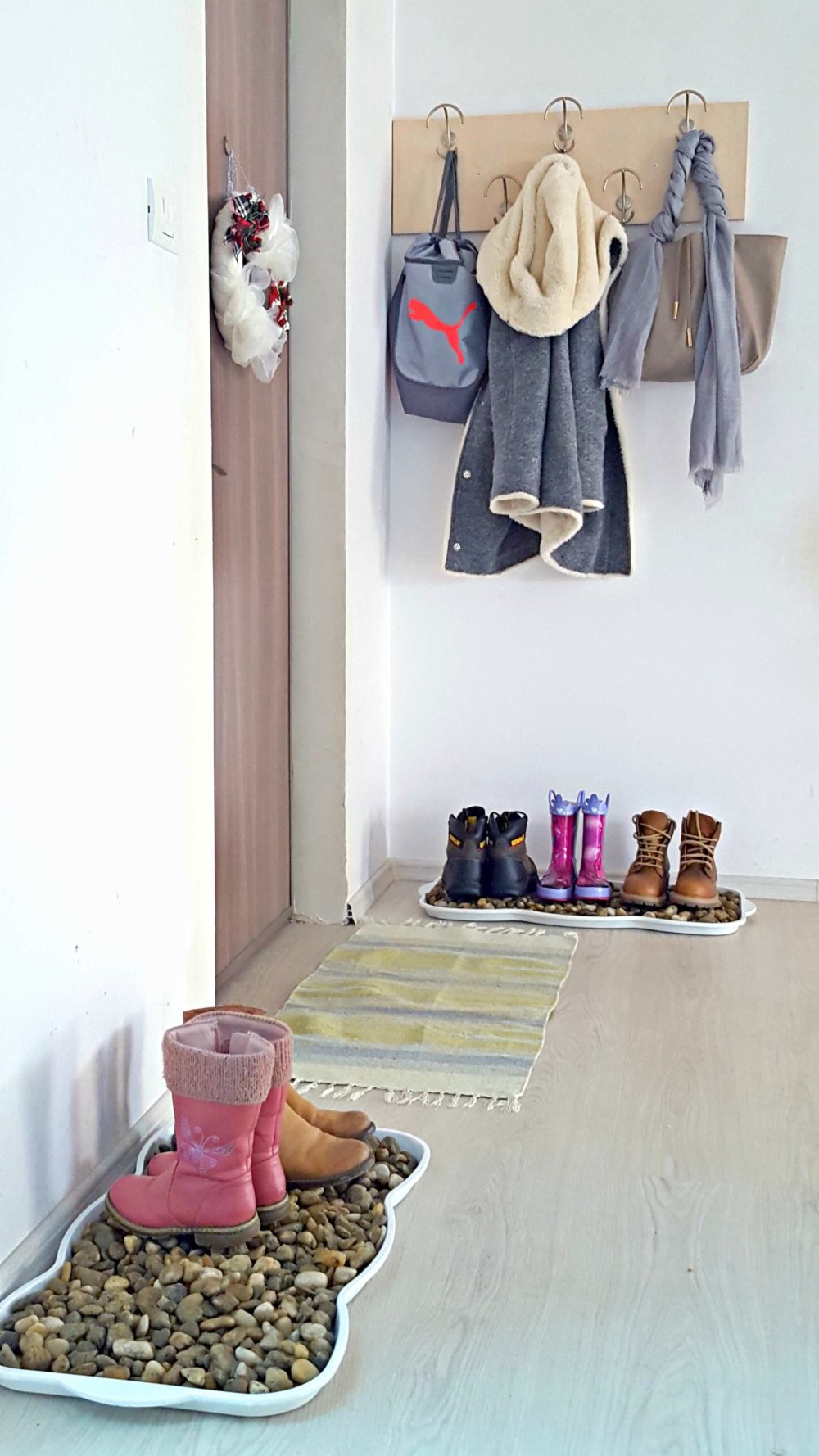 I think it doesn't crowd the area at all, provides storage space in case we need it and looks decorative when not in use. Here's the step by step process and the materials used for all these small changes.
DIY Shoe Storage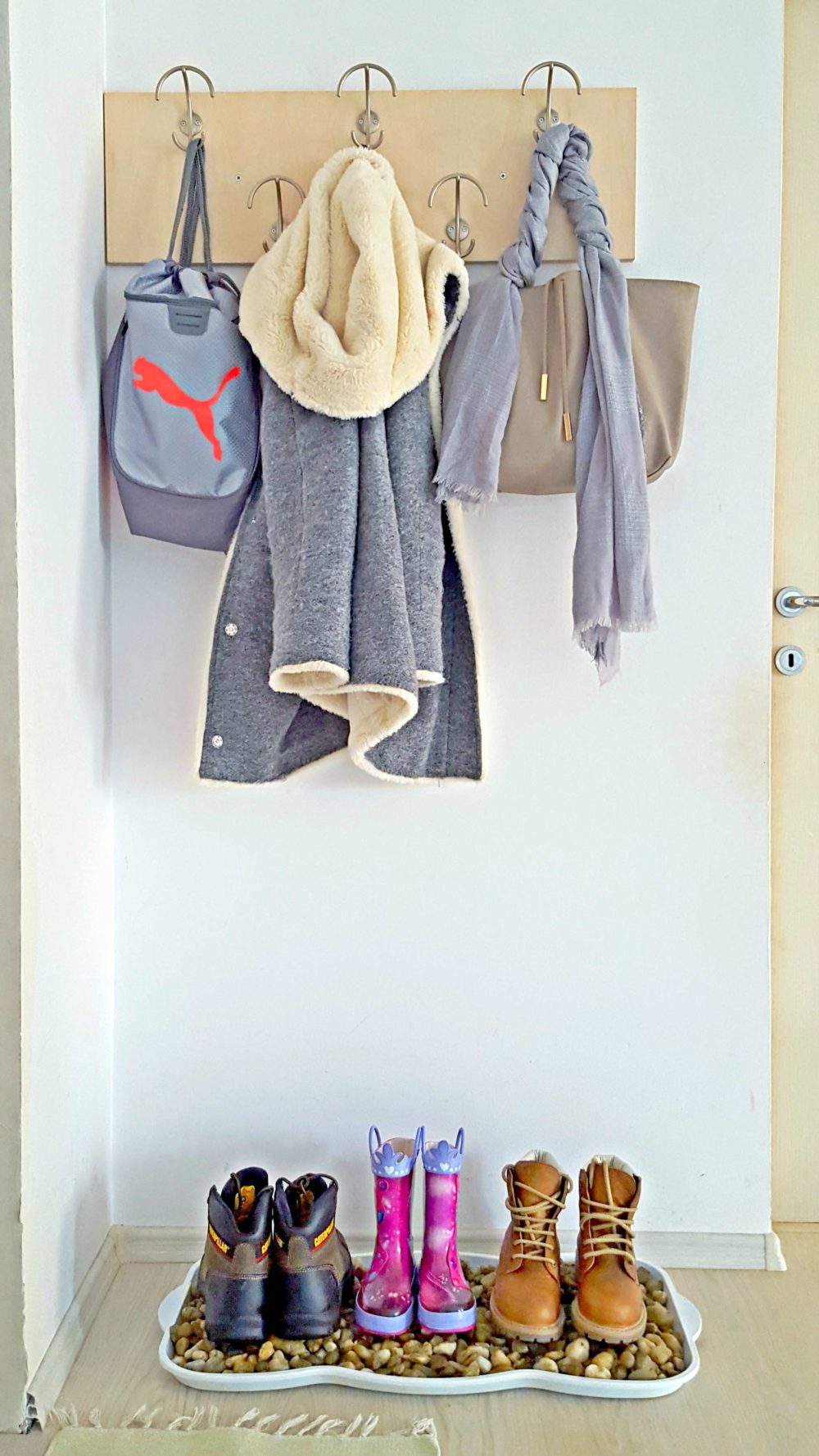 Materials:
newspapers
cotton pads
acrylic paint in color of choice (I got white, it fits my home decor). Use paint that is suitable for plastic. Alternatively, use spray paint
Recommended links:
Winter Apparel At Dollar Tree
Shop For Cleaning Supplies, Storage and Hardware Products Today At The Lowest Prices!
Directions:
Cover your work surface with newspaper.
If you're using an old tray as mine, wash it well with soap and water then dry.
Wipe surface down with a cloth.
Wire down the tray with rubbing alcohol. This will remove any oils that might prevent the paint from sticking.
Apply a coat of primer and let it dry completely.
Using your paint roller, apply the paint, following the instructions on the label. Alternatively use spray paint. I found it harder to stick to plastic and to apply. Apply several coats of paint until you're happy with the result. Make sure each coat has dried completely before applying the next coat. I applied 4 coats for my black tray. Allow to dry for a few hours.
Do a coat of acrylic sealer for durability – completely optional. Allow to completely dry.
Fill about 2/3 of the tray with pebbles.
Make sure you clean out the tray regularly by removing the pebbles and wiping or washing the tray.
Stack up the metal shoe racks and place them on top of the pebble filled tray for extra shoe storage.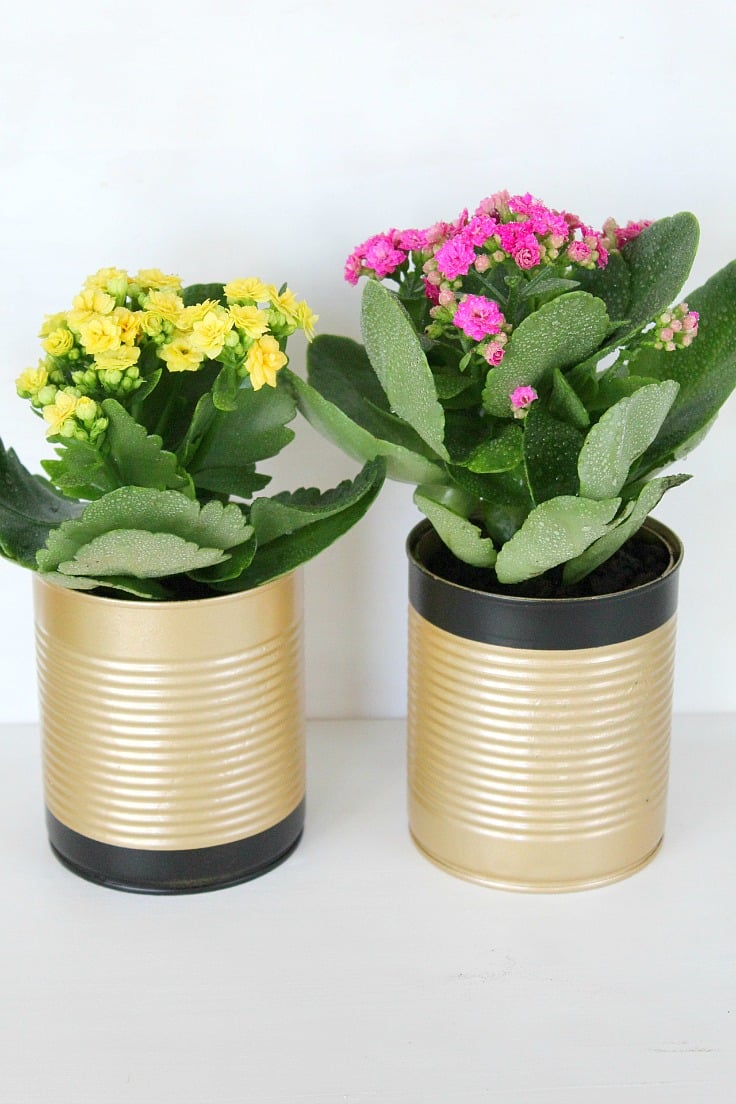 Most popular crafts & DIY