Make your own recycled vase using this super easy tutorial for making a plastic bottle flower vase! If you didn't know better, you'd swear this handmade flower vase from plastic bottle was made out of crystal!
Homemade Flower Vase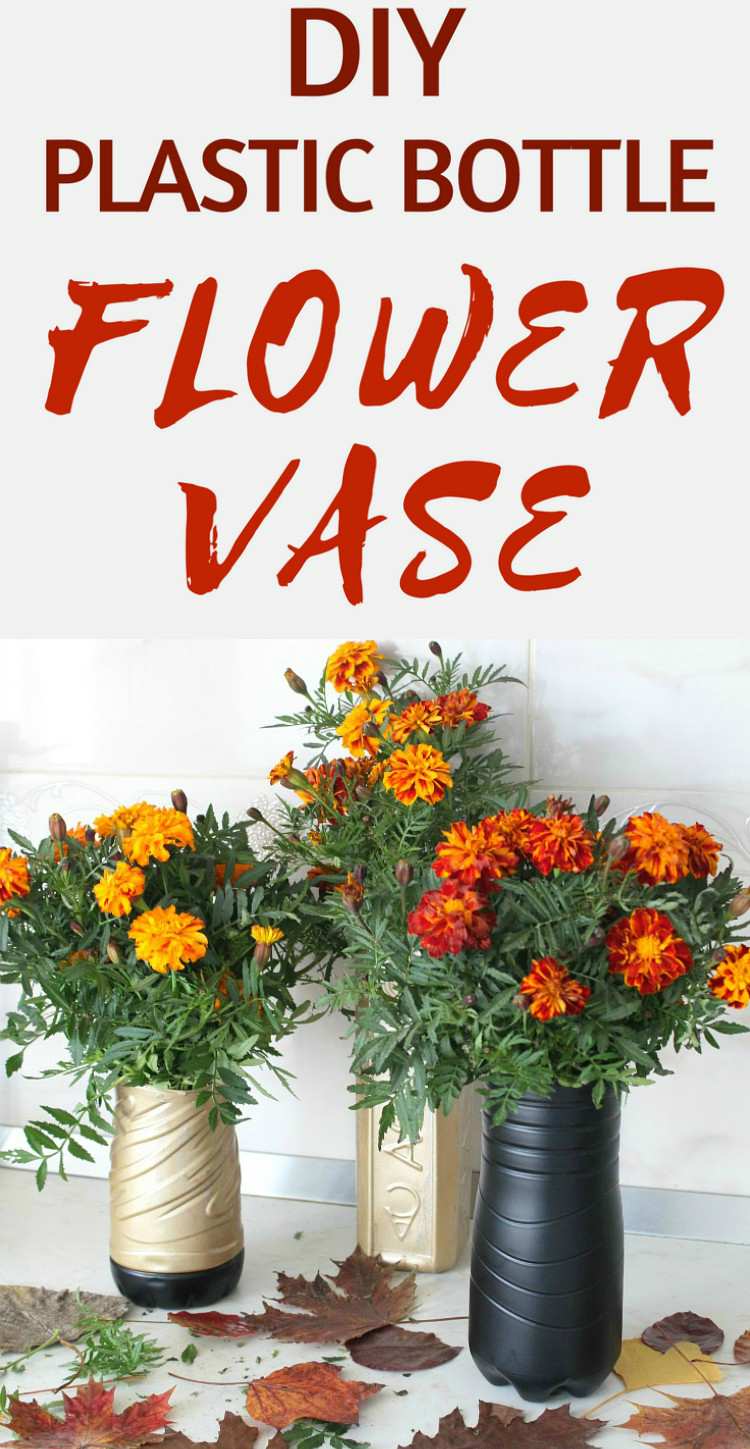 I love making home decor out of old stuff or things I'm ready to throw in the garbage. It's a great way to recycle and spend less money on the home decor I need, like this plastic bottle flower vase! It all brings me one step closer to an awesome goal of mine: to leave greener every day.
Need more recycling ideas?
Next time you're ready to down a plastic bottle, think about making something useful out of it, something as simple and handy as a plastic bottle flower vase. This plastic flower vase is an easy, super quick and inexpensive project and looks great filled with pretty, colorful flowers!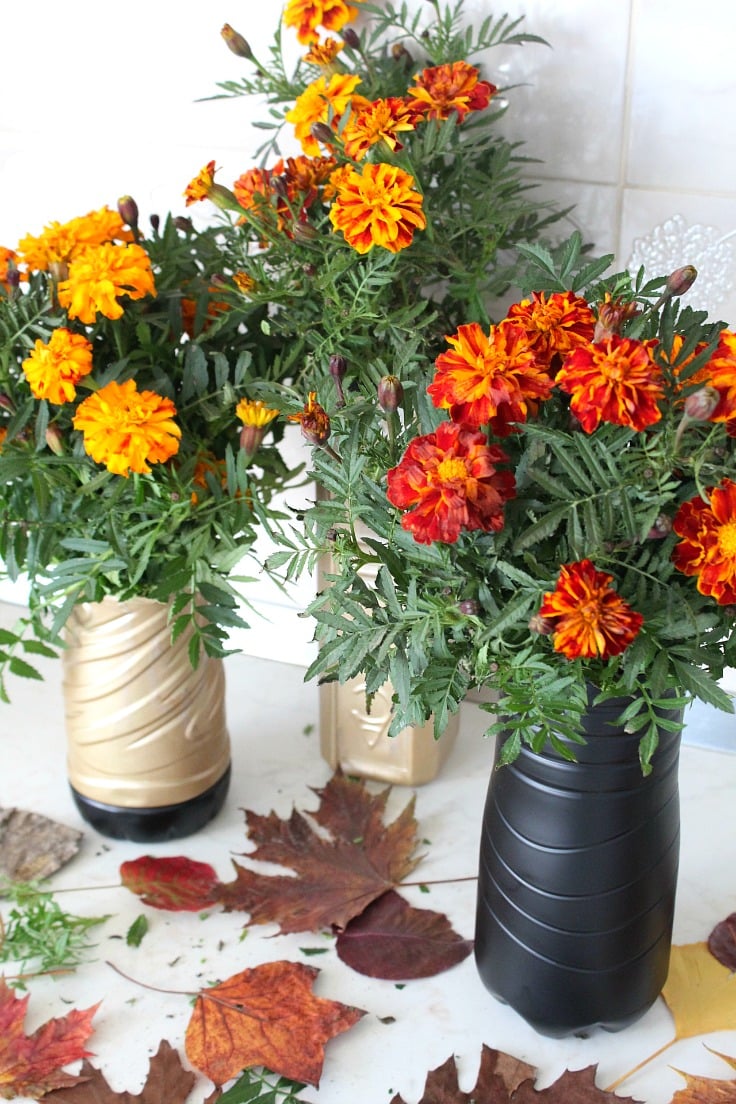 This homemade flower vase will take little to no time to make and it's a great project to make with the kids too. Just make sure they wear mouth and nose protection from all the paint fumes and gloves. This plastic bottle flower vase is a great way to add to your home decor without messing your budget! And not to mention a wonderful opportunity to put a personal touch to your home decor.
Plastic bottle flower vase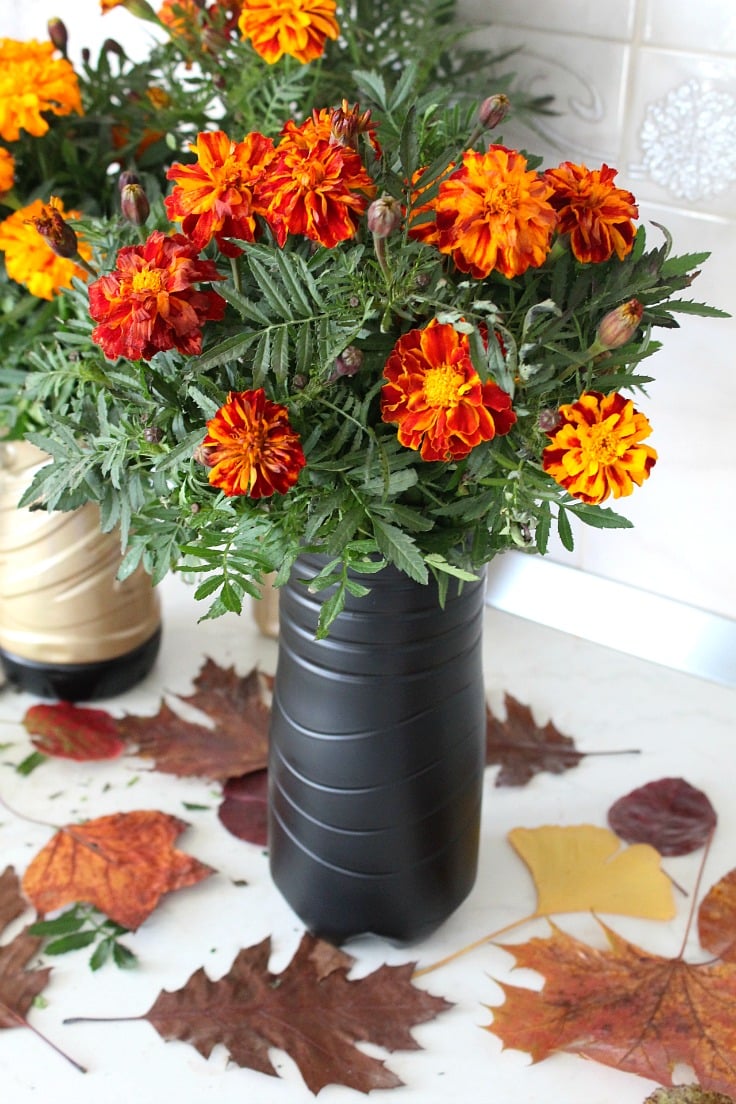 Materials:
plastic bottles
primer
paint spray in color of choice (I used golden and black); choose one designed to work on plastic
craft scissors
tape
How to make flower vase with plastic bottle step by step:
Make sure the bottles are clean and dry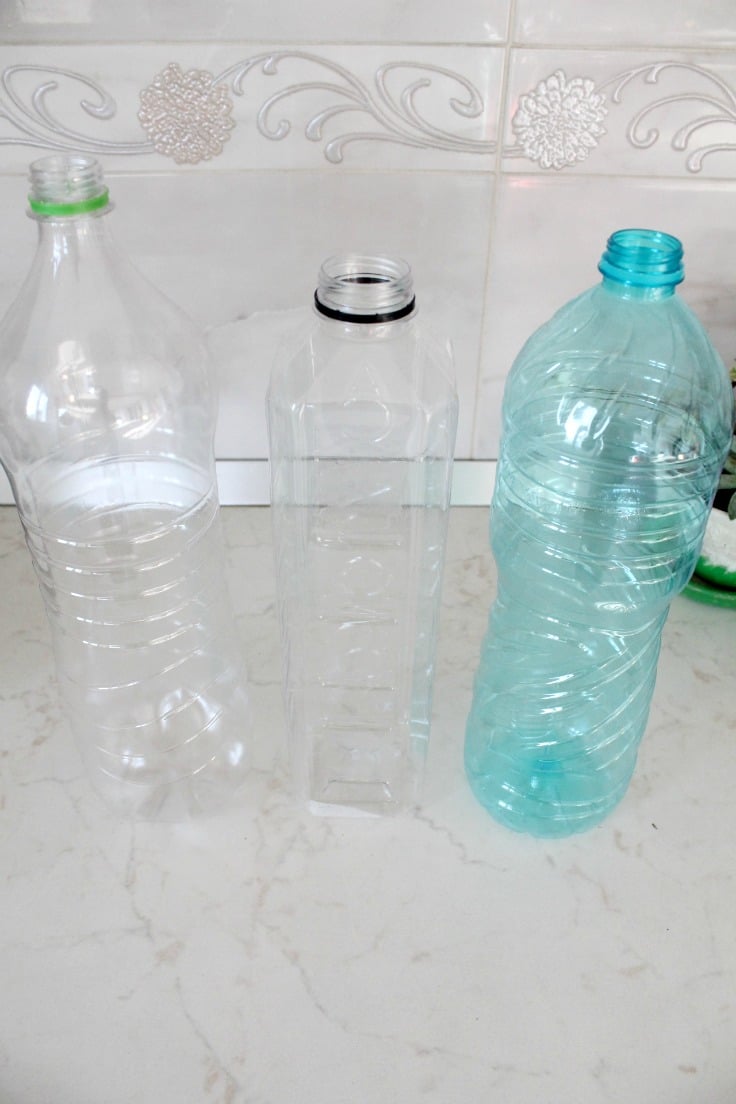 Cut the top of the bottle
Add tape around the rim so you avoid scratching yourself when filling the vase with flowers. Make sure you use strong tape.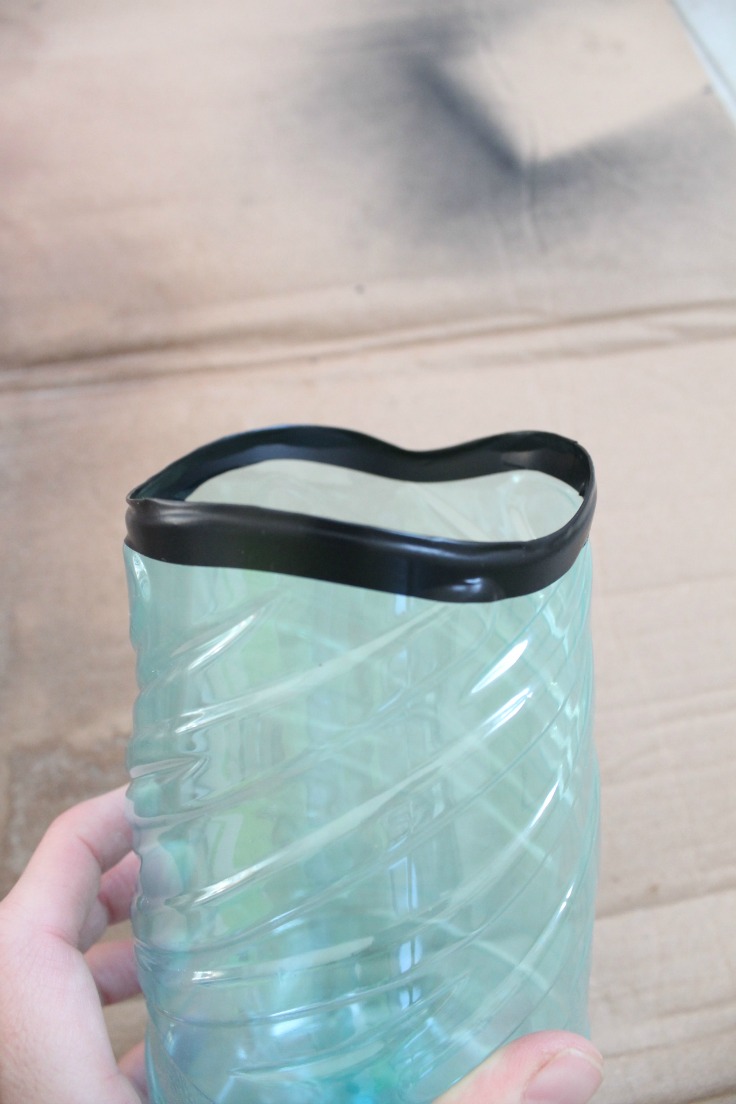 Prep the bottles for painting by spreading some primer.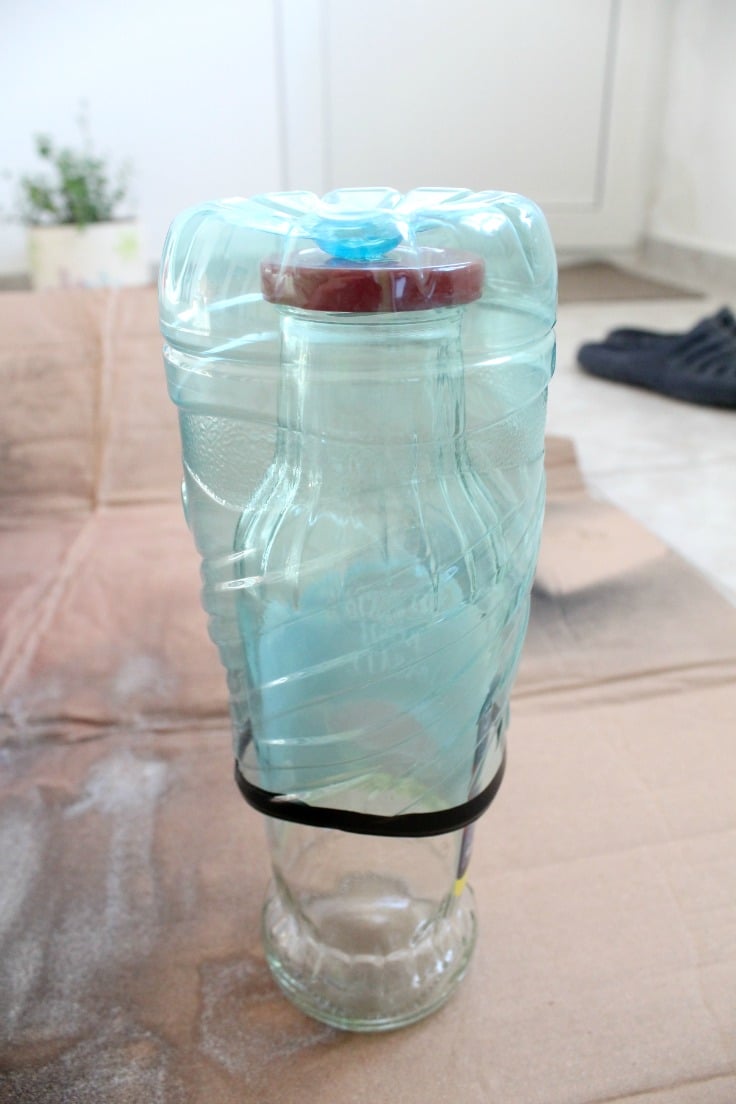 Spray paint the bottle and leave to dry. If you choose to make a pattern as I did, spray the main color first, leave to completely dry as indicated on the spray, add tape above the area where you want to add the second color, then spray the second color and leave to dry completely. I find it useful to remove the tape a few minutes after I added the second color otherwise the paint might chip when the tape is removed.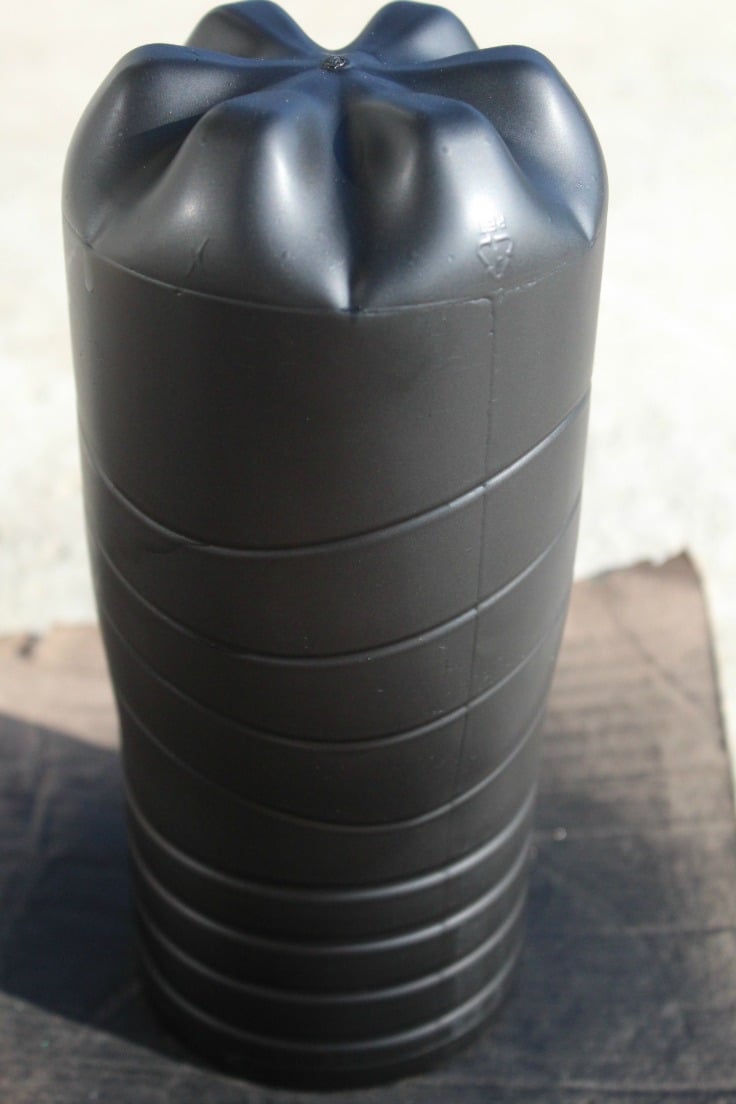 Enjoy your new DIY flower vase!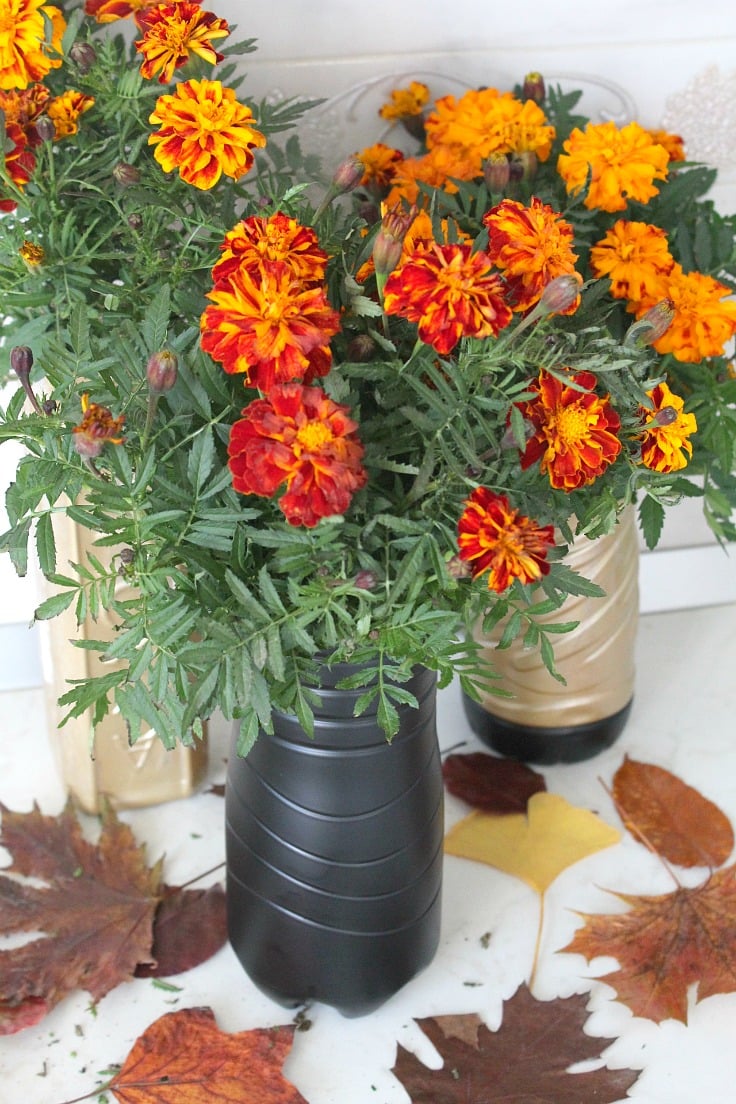 Pin to save for later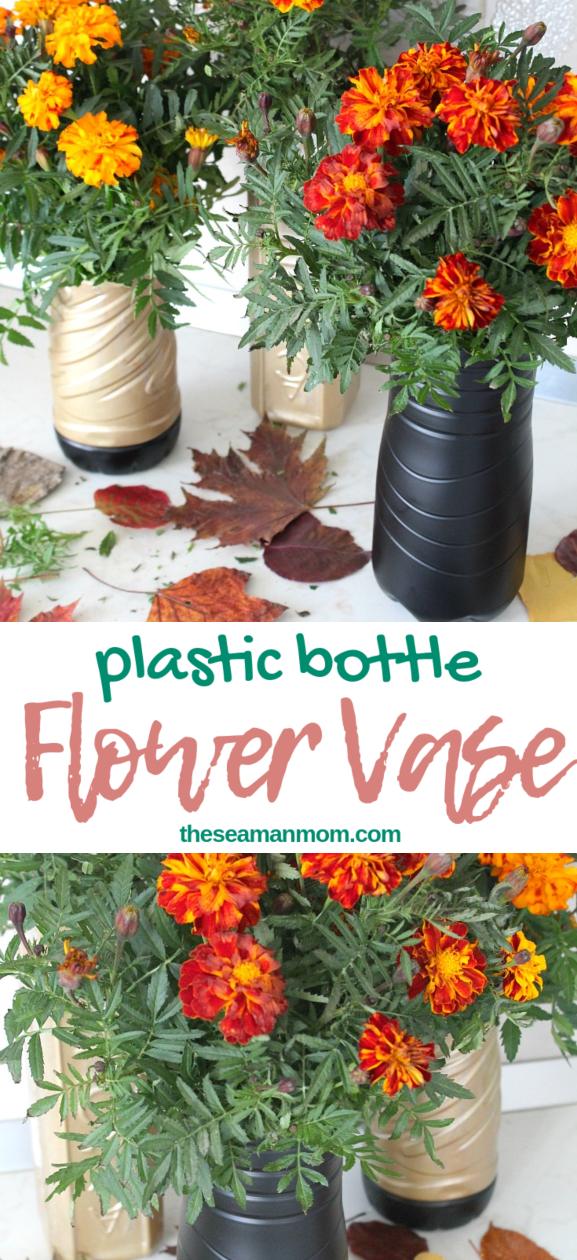 Similar posts you might like:
Most Popular DIYs: