Do you love making your own home decor? You are going to go nuts for this retro (and pretty funny) DIY yarn wall hanging.
DIY Yarn Wall Hanging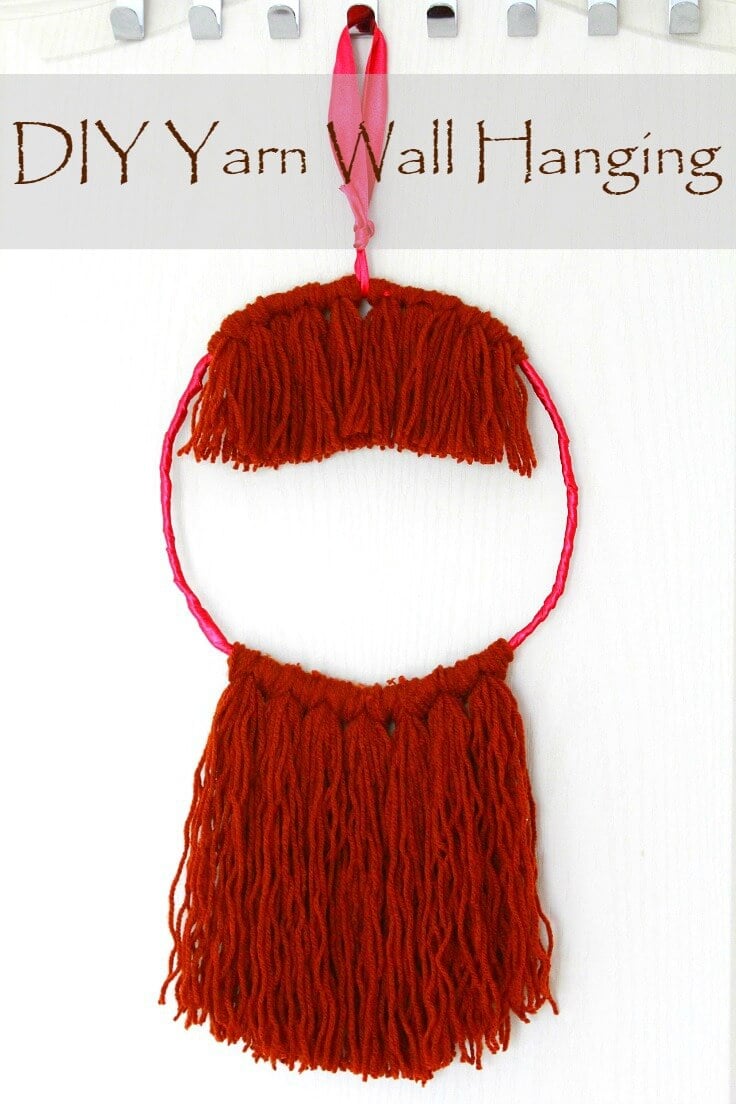 This funny looking DIY yarn wall hanging will make a great accent piece in your home, particularly if you have a minimalist decor and big, white walls in your house.
Yarn is no longer good for weaving cozy, warm wardrobe pieces only, it's perfect for making home decor too. And it's probably one of the easiest to use supplies one could think of. Making this DIY yarn wall hanging is not only easy but fun and a cheap way to redecorate and a simple yet wonderful way to add color and cheer. And not to mention an amazing idea to work on with kids, they'll have so much fun and you'll be building such wonderful memories.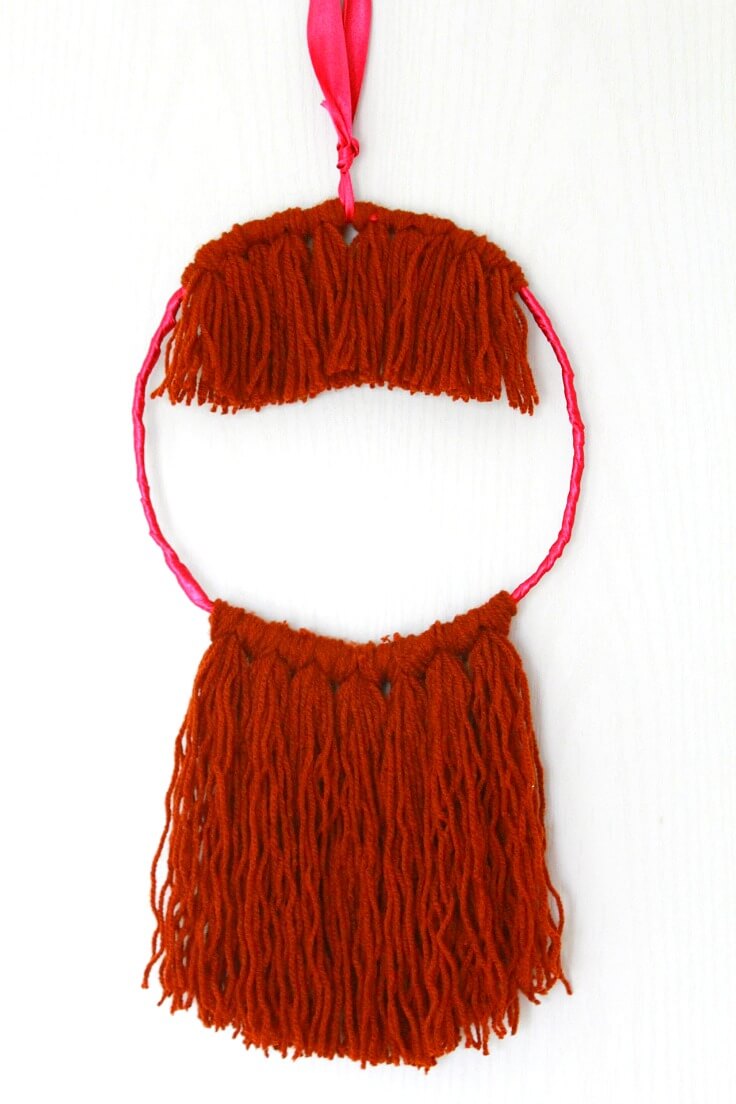 This DIY yarn wall hanging can be personalized to your liking and taste and I think it would look great in any room, be it a classic or a modern design. Chose the right color to suit your style and home decor and play with the shapes and you're in for a splendid project you could easily pull together in roughly 15 minutes. All you need is a ring, some ribbon, yarn, a little glue and scissors.
Go crazy with various, striking colors and big, fluffy yarn or play it cool with neutral colors. No matter what you choose, you're sure to enjoy making this foolproof DIY yarn wall hanging. I think mine has a bit of a funny side as I wanted it to look like a human face, with a fringe and a beard. I really, really wanted to add some googly eyes, a nose and a mouth to my walls but I chickened out. Shame on me for wasting my chance to be the fun person I've always dreamt about being!