Make adorable Tiny Pom Poms
Article may contain Amazon & affiliate links. As an Amazon Associate I earn from qualifying purchases at no additional cost to you.
Love the look of those adorable mini pom poms? Learn how to make small pom poms in about a minute, using just a fork and yarn!
How To Make small Pom Poms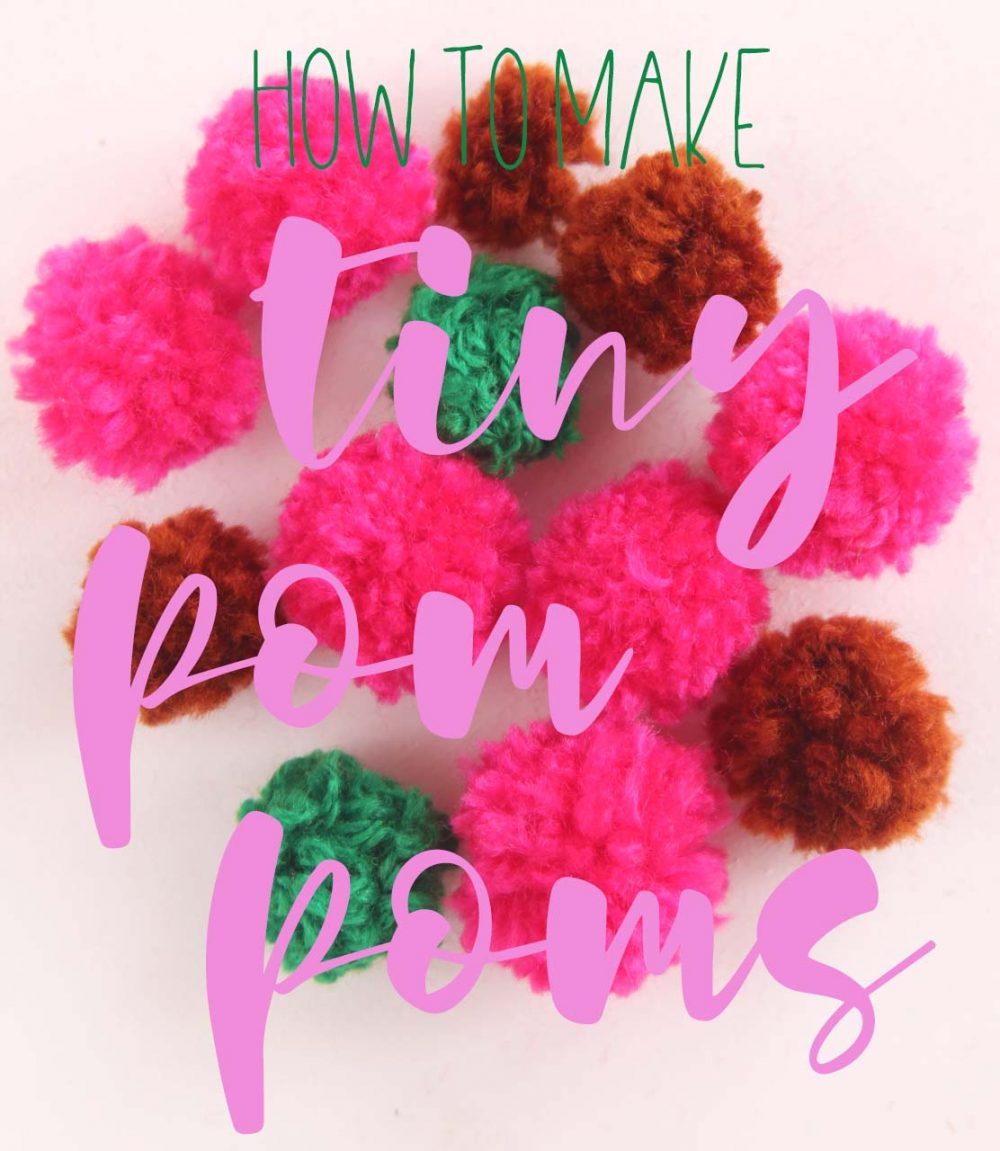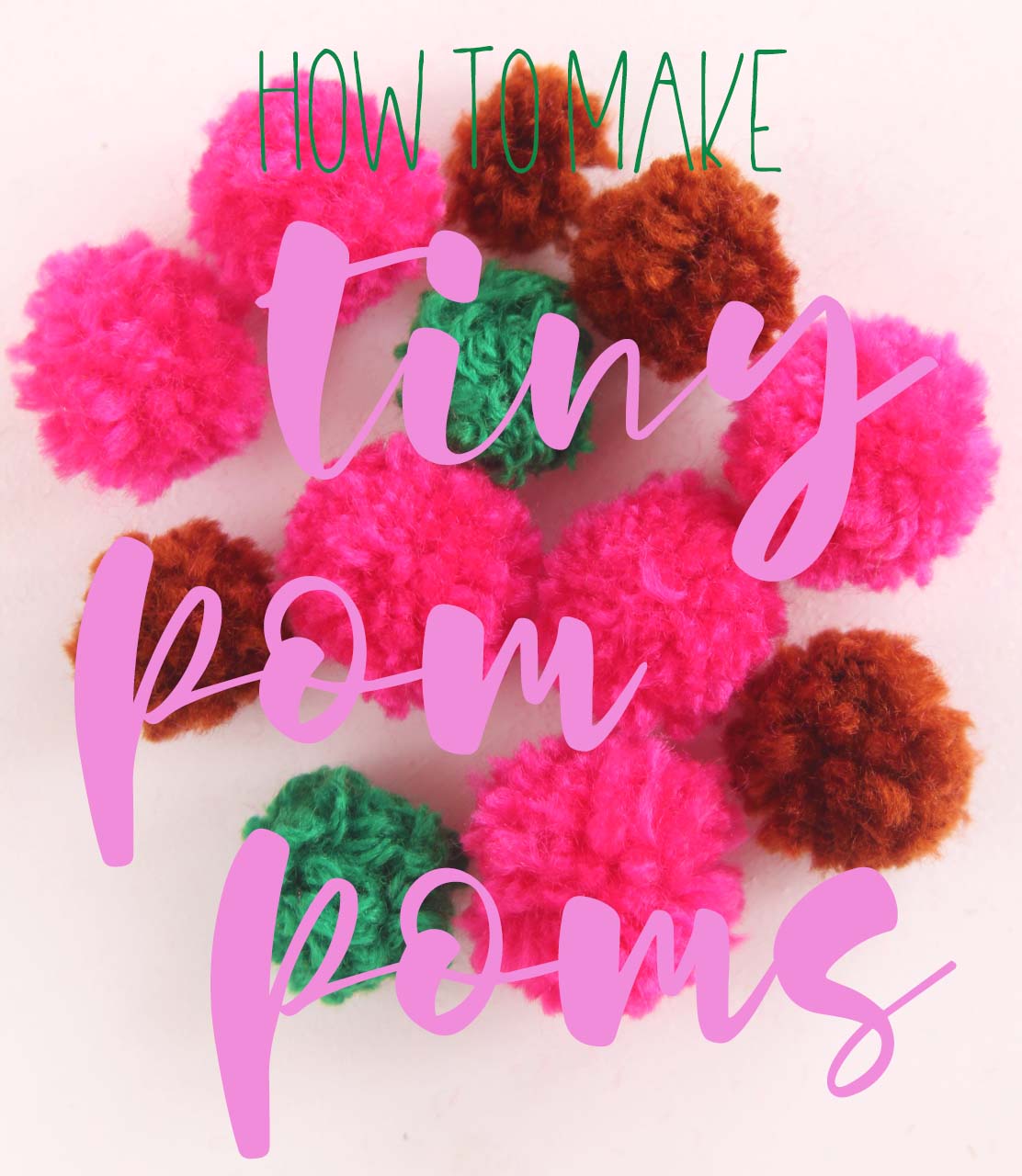 This mini pom poms tutorial is super simple and quick and once you learn how to make a fork pom pom you can make loads and loads of amazing, adorable tiny pom poms for all your craft or sewing projects! These DIY pom poms look incredible on any project, really!
Similar posts you might like
There are different ways to make pom poms (I shared my tutorial for making pom poms in bulk here for regular size pom poms). And now it's time to make mini pom poms because anything looks better with cute small pom poms, right? I'm thinking my bed throw would look fantastic with loads of tiny pom poms attached to it!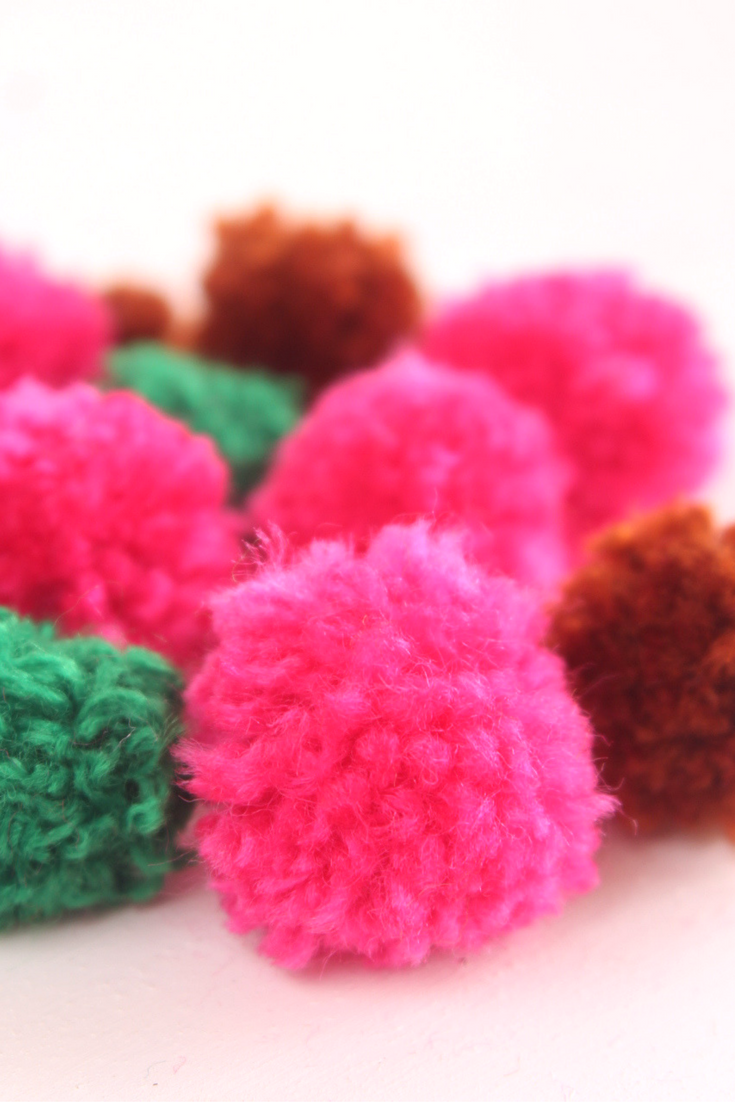 These mini pom poms are just killing me! Oh, the cuteness! There are so many ways you could put these babies to a great use, from making pom pom tassels, mini snowmen as decor at Christmas to a pom pom garland or a wreath. The possibilities are endless! And they're so easy peasy! I'll show you how to make a pom pom with a fork in just a second and you'll fall in love instantly, I promise you!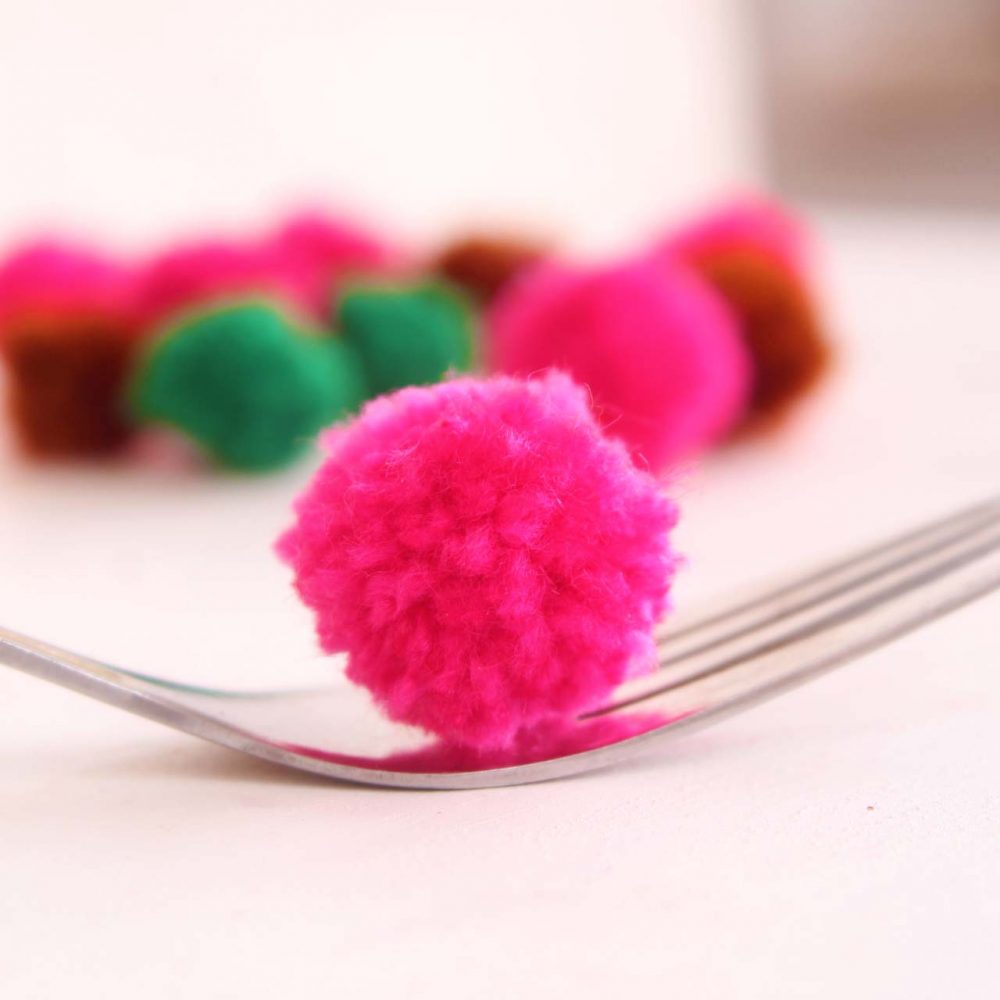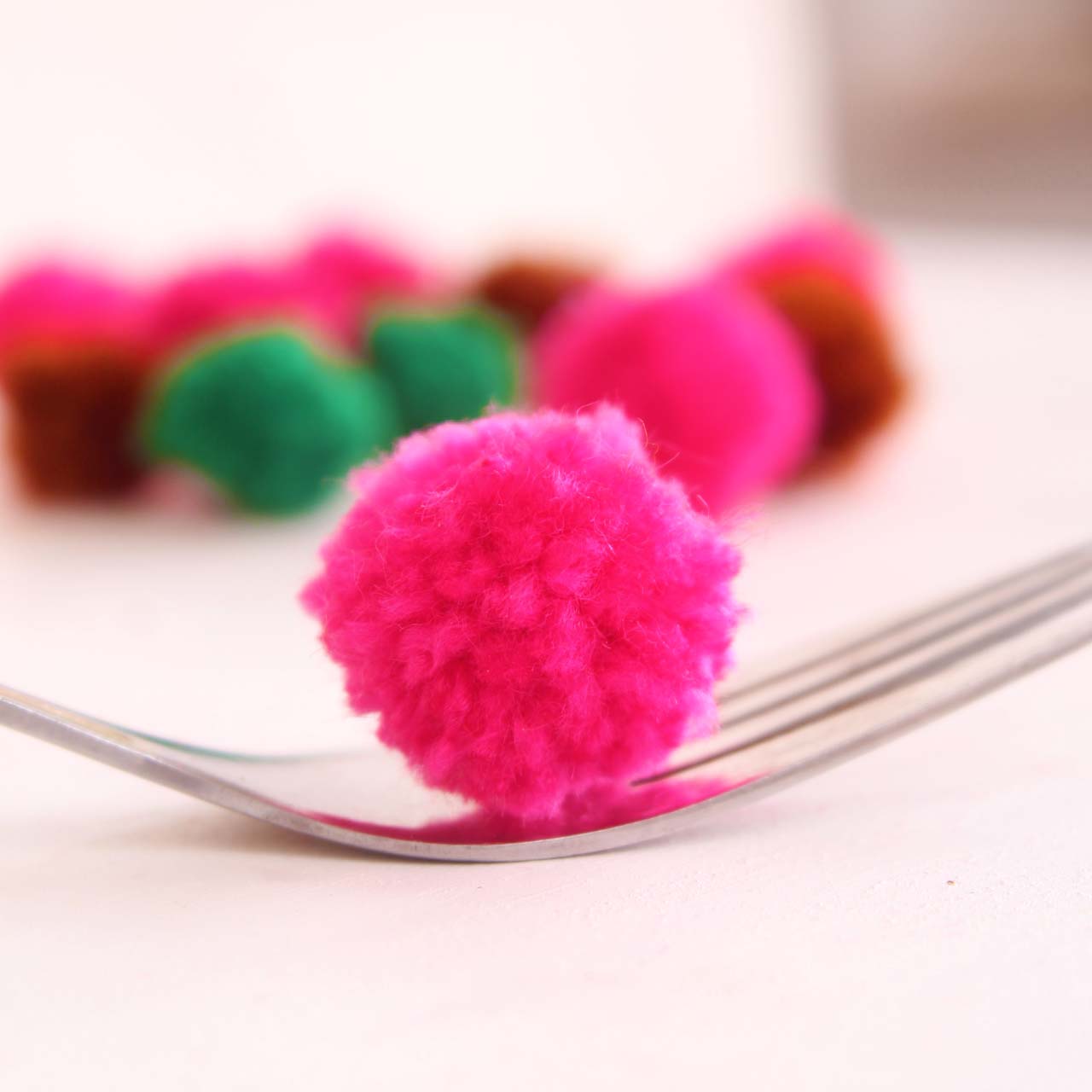 A couple of tips first: use small, sharp scissors to cut the yarn (unlike me lol) and use thick thread or even yarn to tie your pom poms (and make sure you tie them real tight or they'll break very soon).
Mini Pom Poms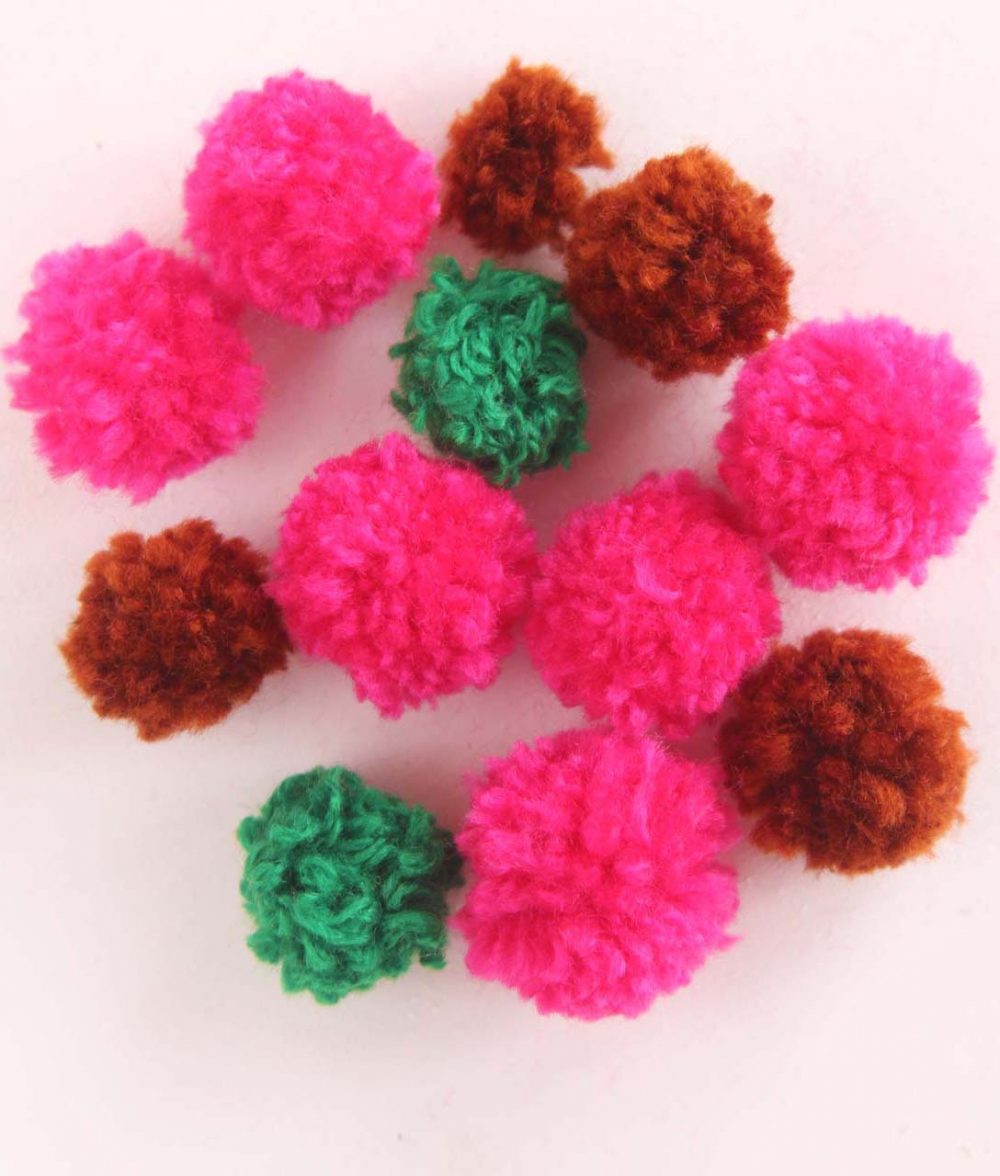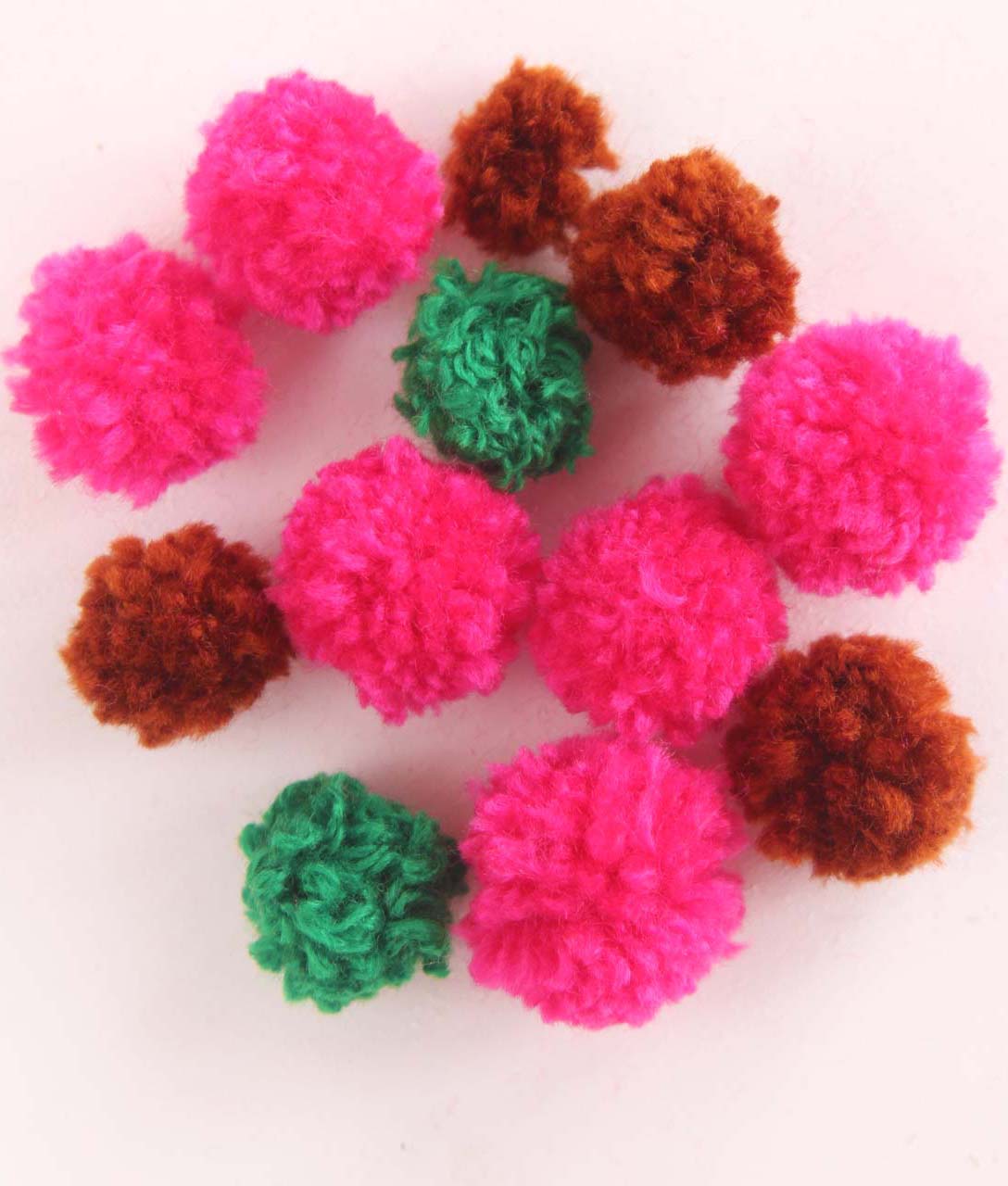 Materials:
yarn (I used wool yarn)
a fork
scissors
thread to tie (you can use the yarn if you like; I found it easier to thread the regular thread through the fork)
Directions:
Grab the fork with one hand, as close to the teeth as possible.
Leave one end of the yarn a little longer and try and hold it still with your finger. Then start wrapping the yarn around the fork, a few good time. The more yarn you use, the thicker the pom pom.
When done wrapping, leave the end a little longer then cut.
While still holding the fork and the yarn with one hand, grab a piece of yarn or thick thread and thread it through the fork, right in the middle. Tie super tight then remove the pom pom from the fork. Your pom pom will look more like a bow now.
Cut through the edges of the bow and then start fluffing up the pom pom.
Trim as needed to get a round, thick, even pom pom.
And your tiny pom pom is done! Now go and make pretty things with it!
Pin to save for later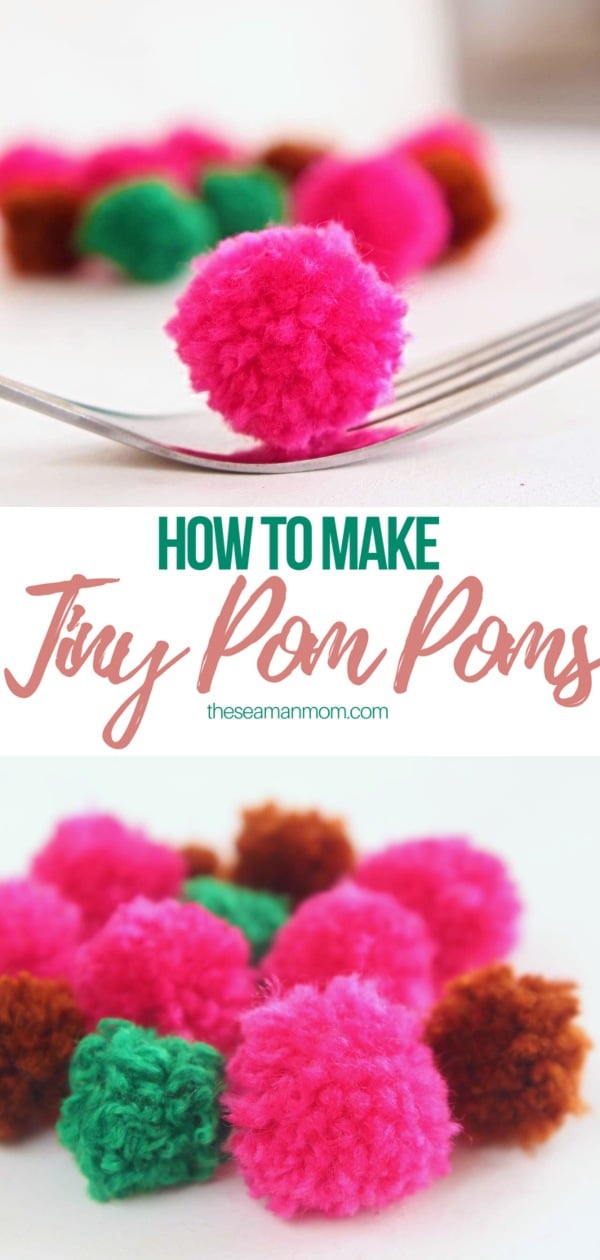 More Pom Pom Ideas?
Most Popular Craft: