Spruce up your house for the fall season with this DIY Fall Garland! Easy to make, simple, cheap and looks amazing! A great addition to a Thanksgiving table too.
DIY Fall Garland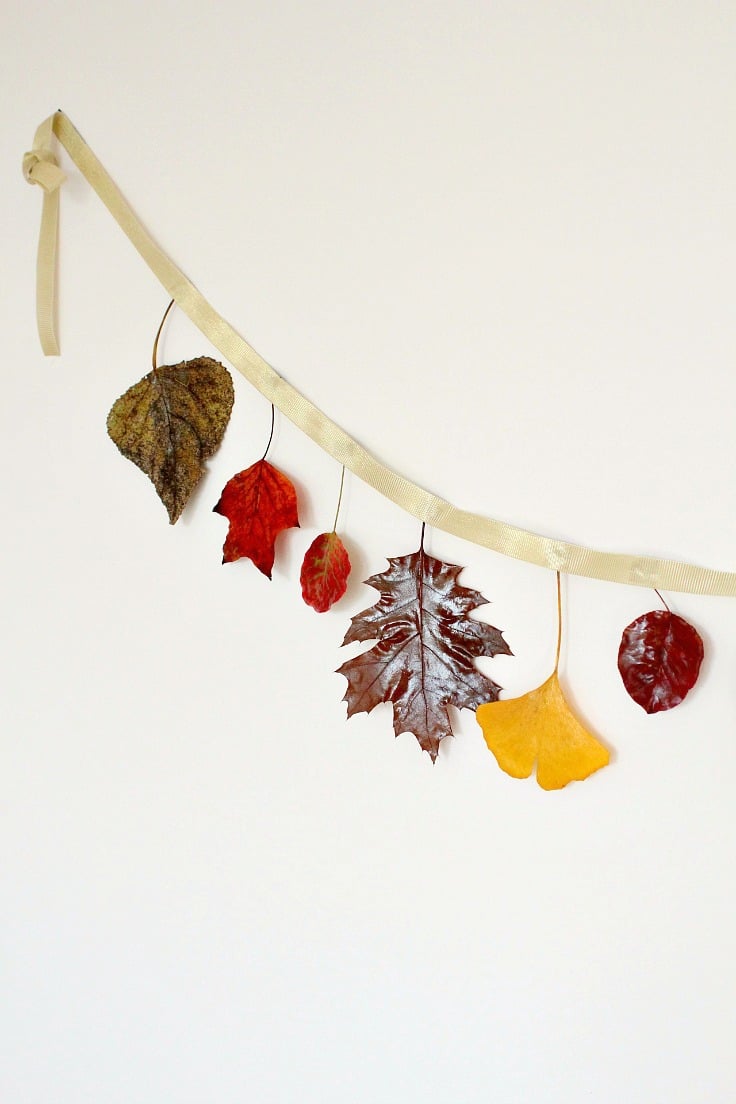 This DIY fall garland project is ridiculously easy and quick! Once you've got your supplies together it should take less than 10 minutes to make. You could then cross this pretty garland across a fireplace, or along an empty, white wall as I did.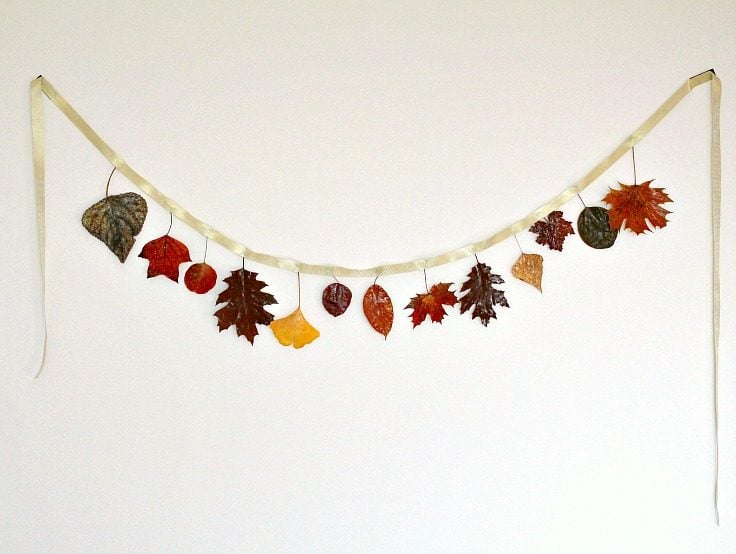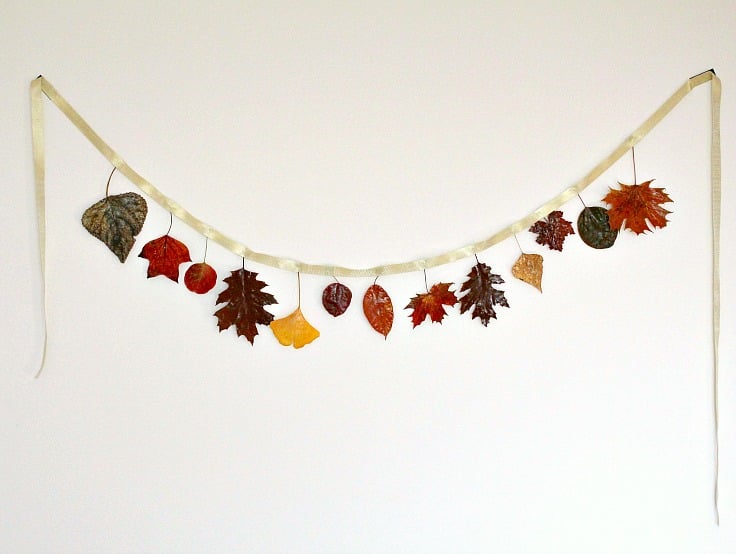 You can use leaves from your backyard or a park or you can purchase artificial ones and then paint but I think the natural leaves look so much better and give your garland a more authentic look. And if you are a rustic decor lover, you'll enjoy working with natural leaves, they add a touch of warmth to any house. If you feel the need to add a touch of modern to this garland you can always spray some glitter on the leaves instead of going "au naturelle"!
How to make the fall leaves garland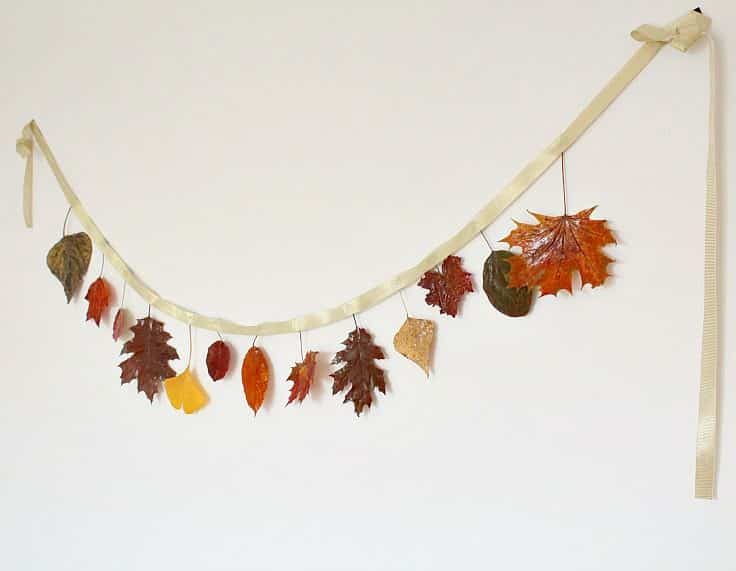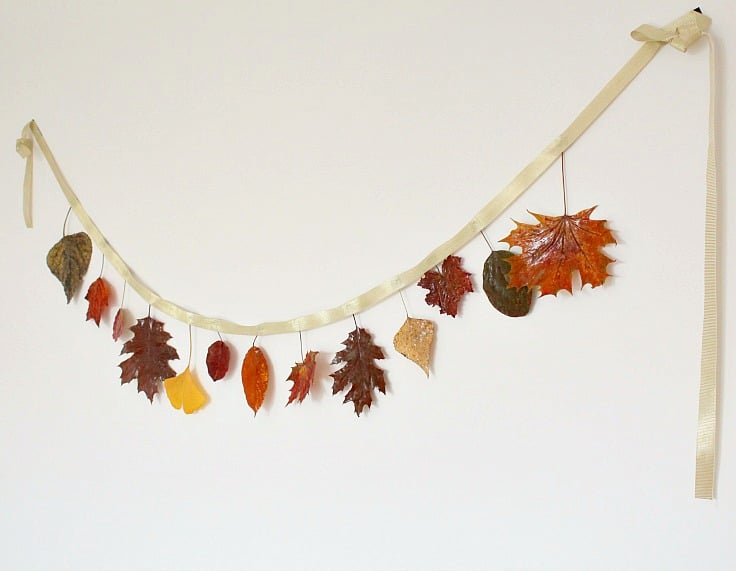 Materials:
Leaves in all kinds of fall colors.
Ribbon.
Strong adhesive tape or glue (I used tape as the leaves will eventually dry and crumble and I didn't want to stain the ribbon as it would go to waste once the leaves are gone; I wanted to reuse it).
Clear acrylic paint spray.
Scissors.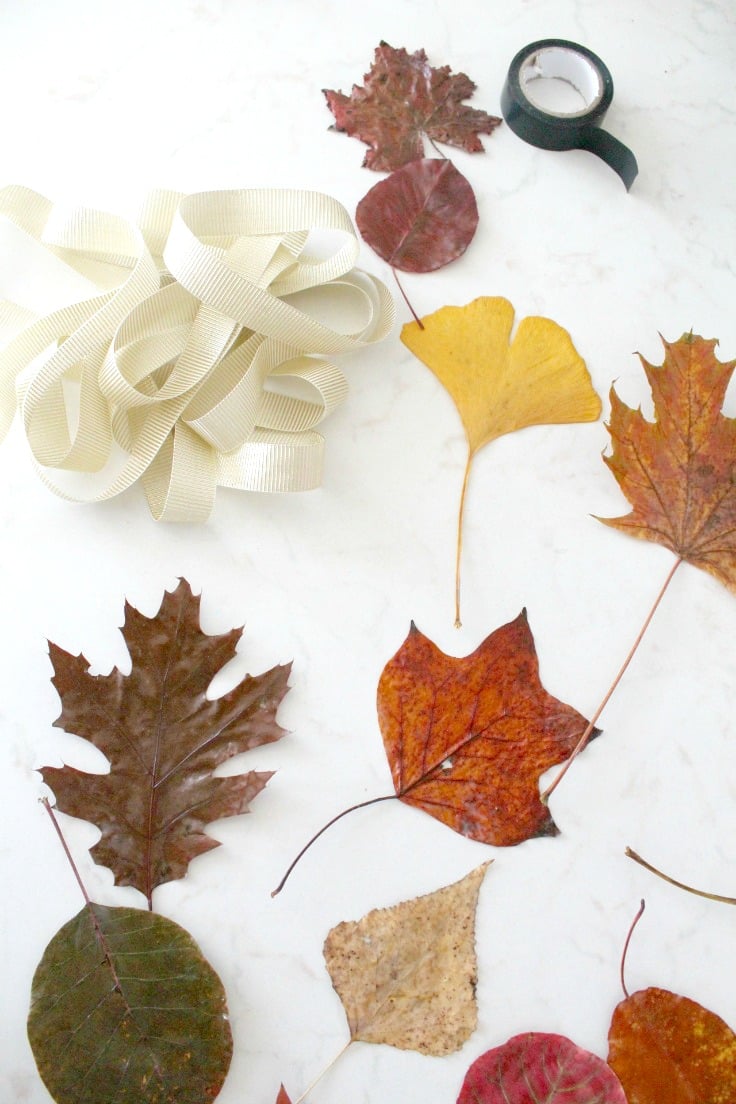 Directions:
Pick only the healthy looking leaves and press them under a book overnight. Don't pick fully dried leaves, they'll crumble. You need leaves with some moisture in.
Spray all leaves on the front (the "right side") with acrylic paint. This will help them last a little longer. Once dry, spray on the back. Leave to dry.
Lay your ribbon on a flat surface and distribute the leaves evenly, face down, mixing the shapes and colors.
Apply small strips of tape (make sure you get a strong tape) to the stems. Press on the tape to make sure both the ribbon and the stems are attached.
Hang on a wall, above a Thanksgiving table or across a fireplace.