DIY Christmas ornament wreath
Article may contain Amazon & affiliate links. As an Amazon Associate I earn from qualifying purchases at no additional cost to you.
Get creative this holiday season with a DIY Christmas ornament wreath! If you've been looking for DIY Christmas wreath ideas that won't wipe out your holiday budget, this adorable DIY holiday wreath is the perfect choice!
DIY Christmas ball wreath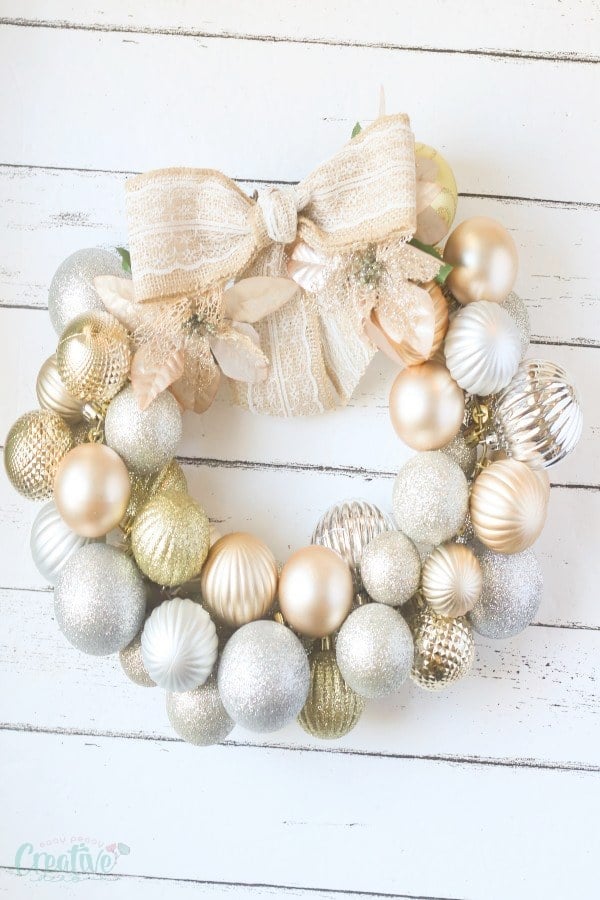 A DIY Christmas ornament wreath is such a beautiful way to decorate for the holidays. And one of the easiest holiday wreaths to make on your own! To make your own wire hanger wreath you only need four things – a bunch of globe ornaments, a wire hanger, ribbon, and flowers. Wondering how to turn a wire hanger into a beautiful DIY holiday wreath? Keep reading to find out!
More Christmas ideas you will love: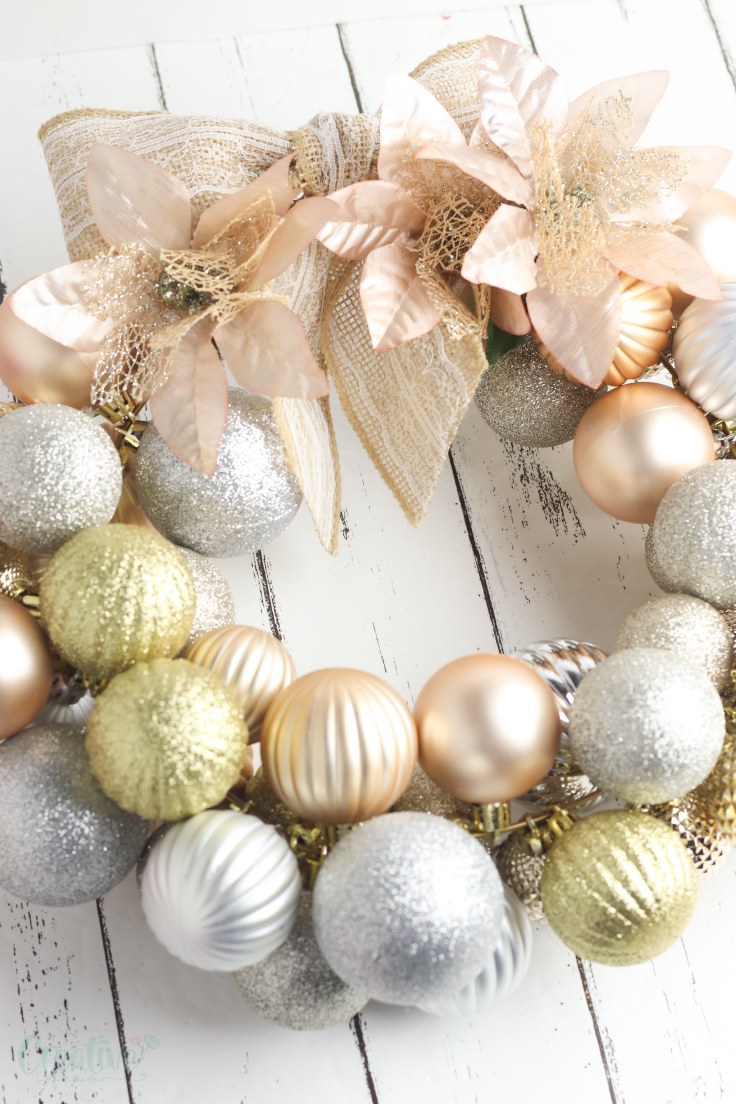 Tips for Making a DIY Christmas ornament wreath
While this wreath is so simple to make, there are a few problems you may run into while you're putting this Christmas craft together. Consider these easy tips when making your own wire hanger Christmas wreath:
Use needle-nose plyers. To turn a wire hanger into a wreath, you must untwist the top of the hanger to open it up. Although it's possible to untwist a wire hanger using your fingers, the process is so much easier when you use needle-nose plyers. Simply grab the end of the twist with your plyers, then pull the two pieces apart to easily open up the hanger to add your globe ornaments.
Use your hot glue gun. It's so simple to put the Christmas globes on this ornament. It's not so simple to keep them in place. Make sure your globes stay where you want them to by adding a drop of glue to the wire hanger. Then, move the ornament into place and hold it there until the glue sets. Your hot glue gun will also come in handy if any of your ornaments come off their hanger. If the top piece pops of your globe ornament as you string it onto the wire hanger, add a drop of glue to the top of the ornament before you put it back on. That way, it's sure to stay in place for good.
Use ornaments of various sizes. Putting this wire hanger wreath together is like piecing together a puzzle. And the ornament puzzle will fit together much better if it's made up of a variety of sizes. Use small, medium, and large ornaments in your wreath, alternating between sizes to create a varied look.
Use ribbon and flowers to hide the flaws. When you're finished decorating your wire hanger with ornaments, the top of the wreath isn't going to look pretty. To hide the top of the hanger and any bare spots, use ribbon and flowers. On top of adding a nice finishing touch to your wreath, these decorative elements will also help hide the flaws underneath.
DIY Christmas ornament wreath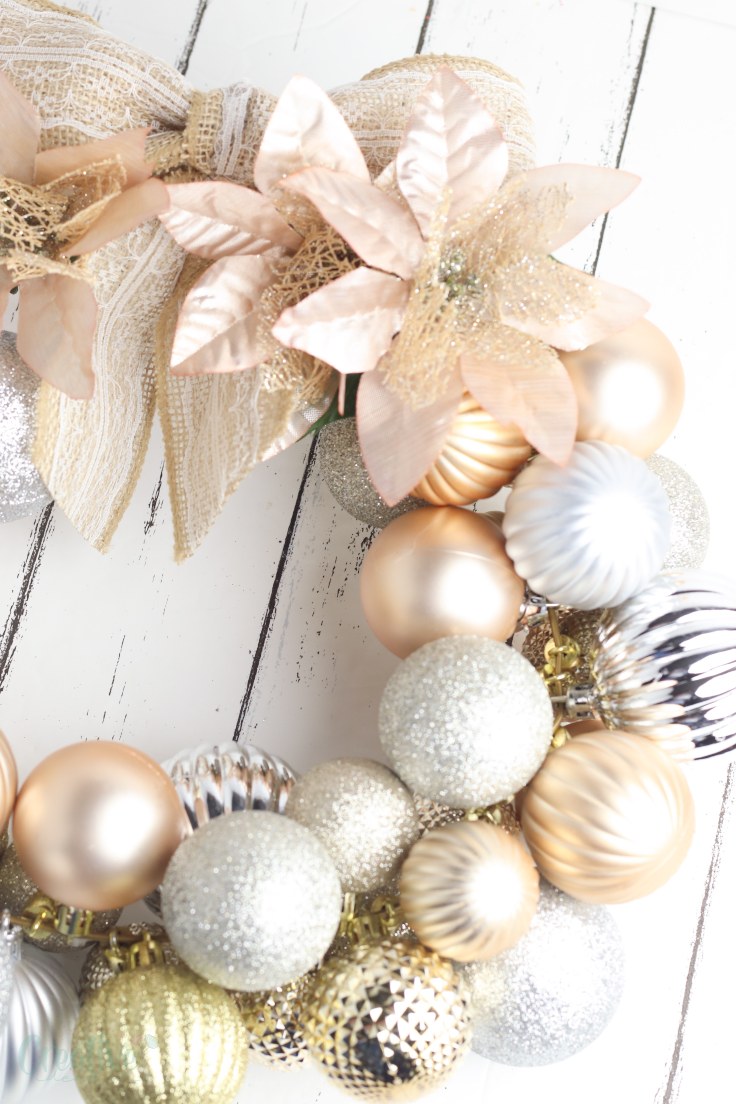 Supplies:
Wire hanger
40-50 globe ornaments of various sizes
Lace ribbon
Christmas flowers
Pliers
Hot glue gun
Note: Globes and flowers were purchased at Dollar Tree.
Instructions:
Open the wire hanger by using pliers to pull the pieces apart.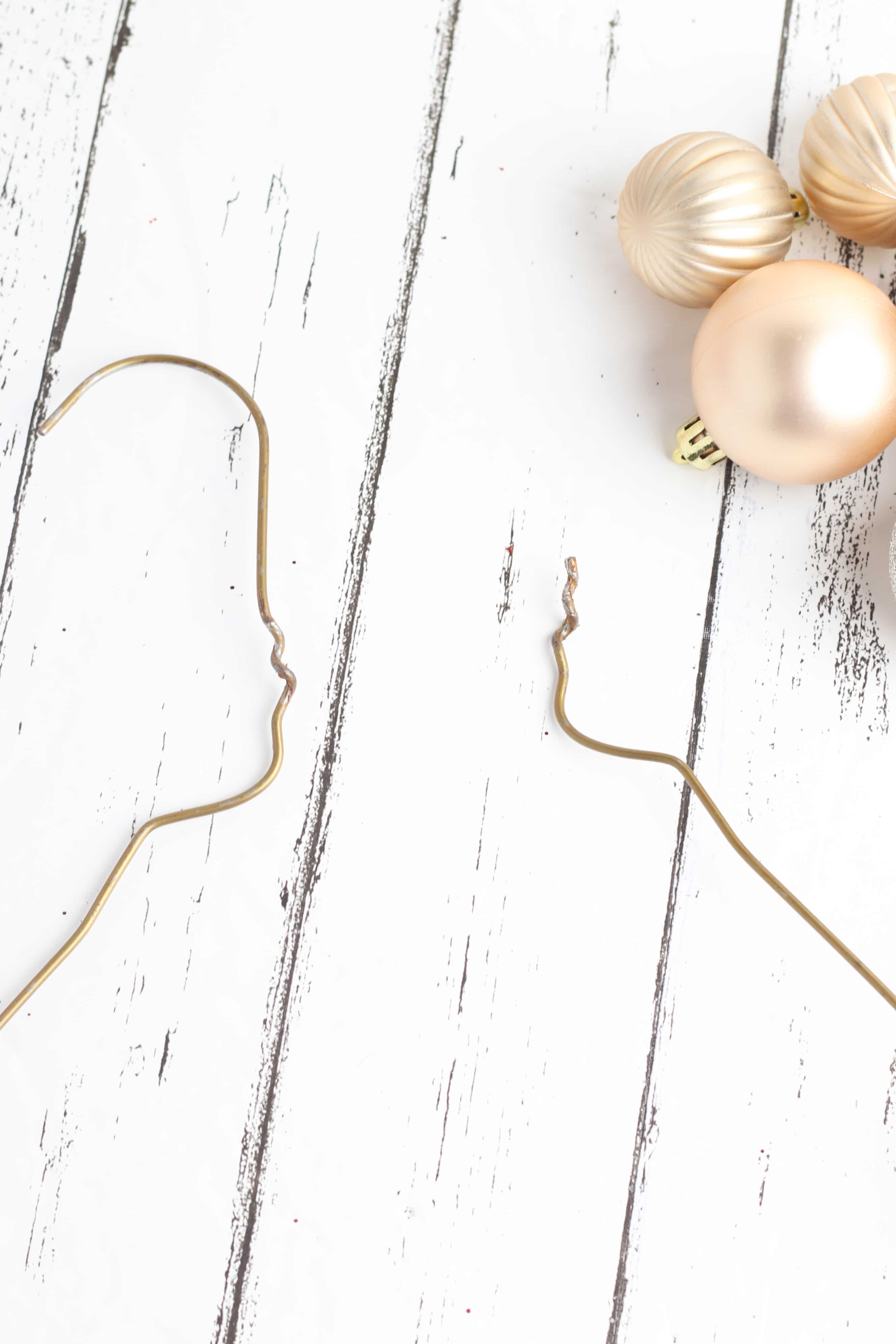 Thread the ornaments on the wire hanger until the hanger is completely covered.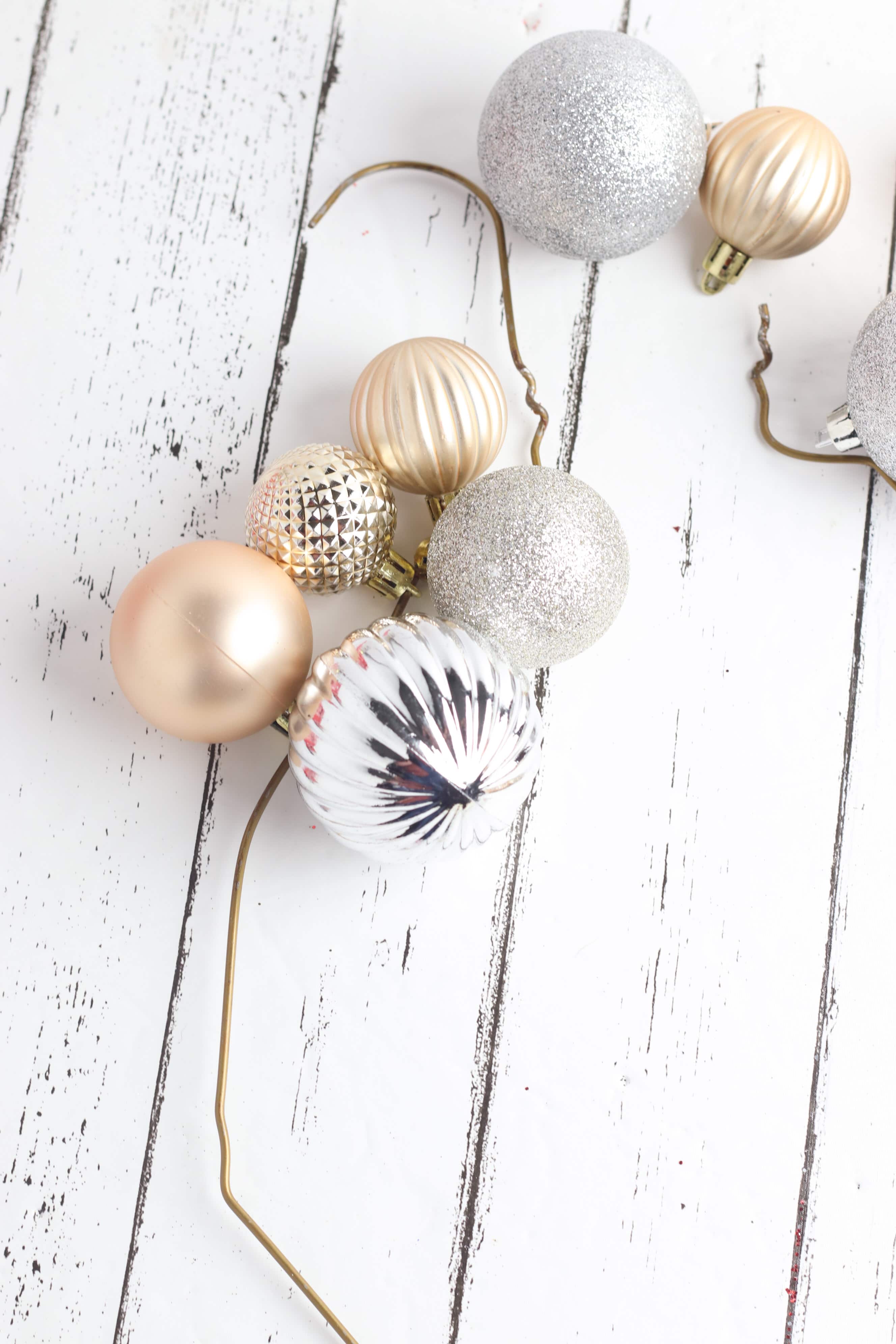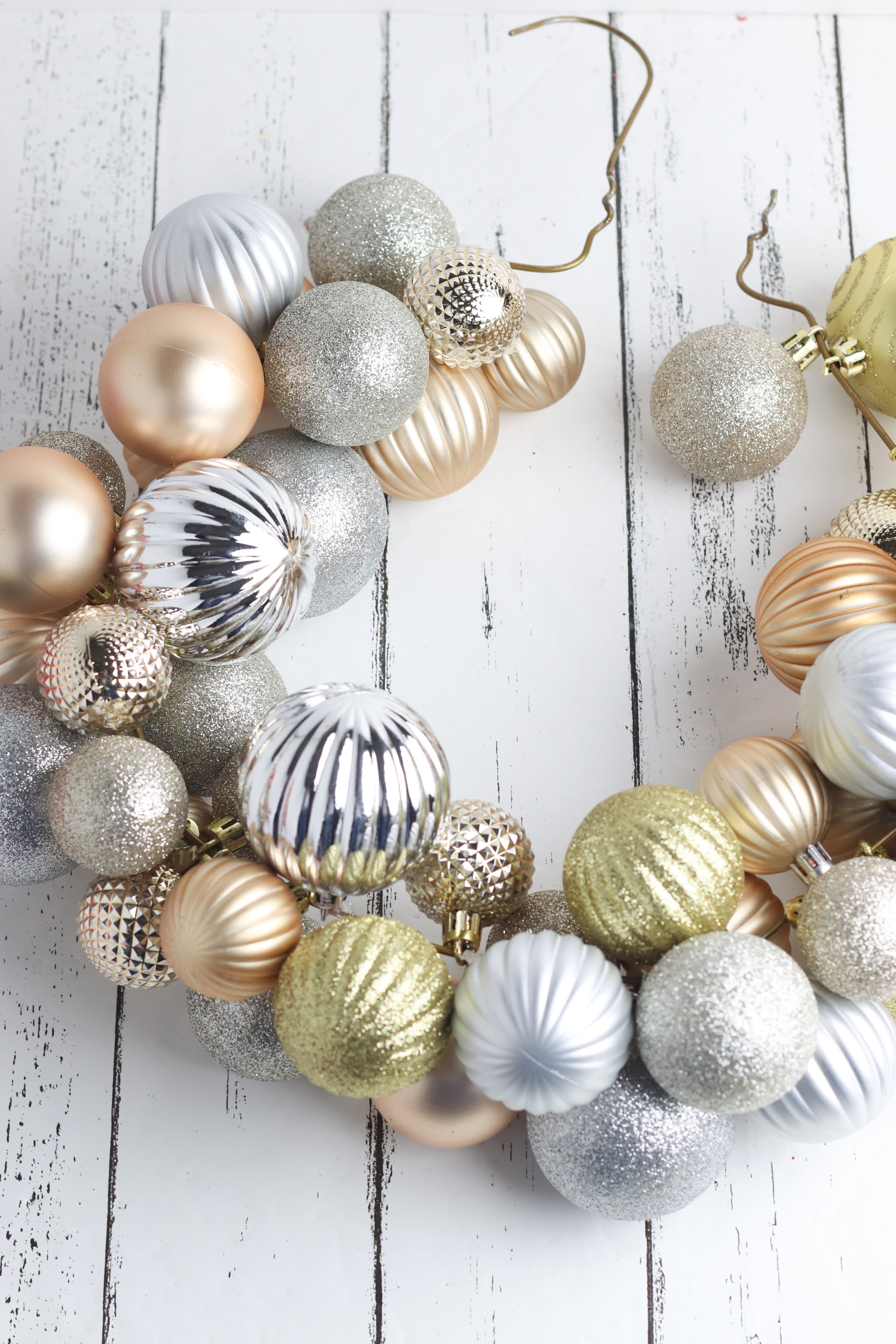 Use pliers to twist the hanger back together and fold the top of the hanger over.
Cover the top of the hanger with a bow and Christmas flowers, using your hot glue gun.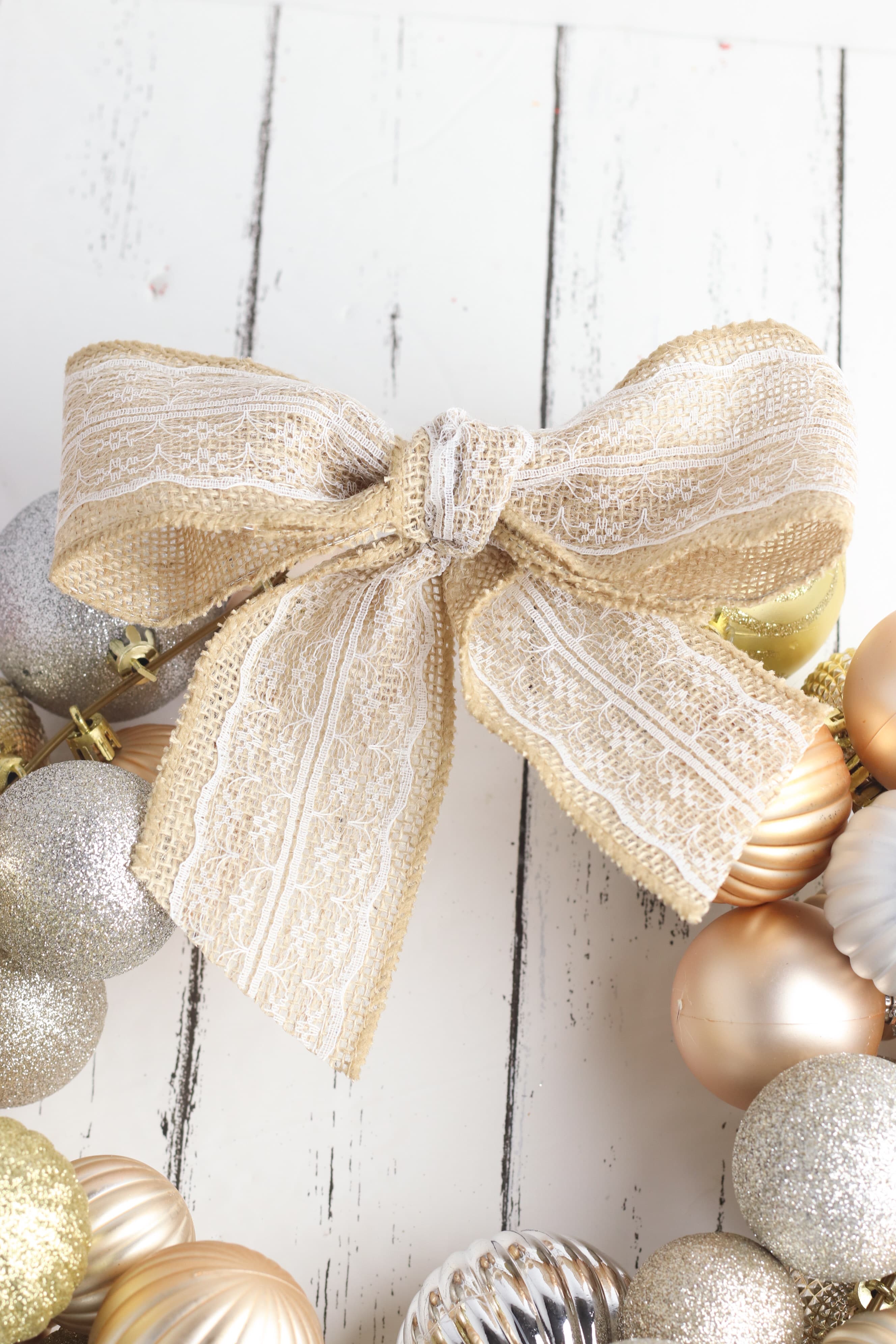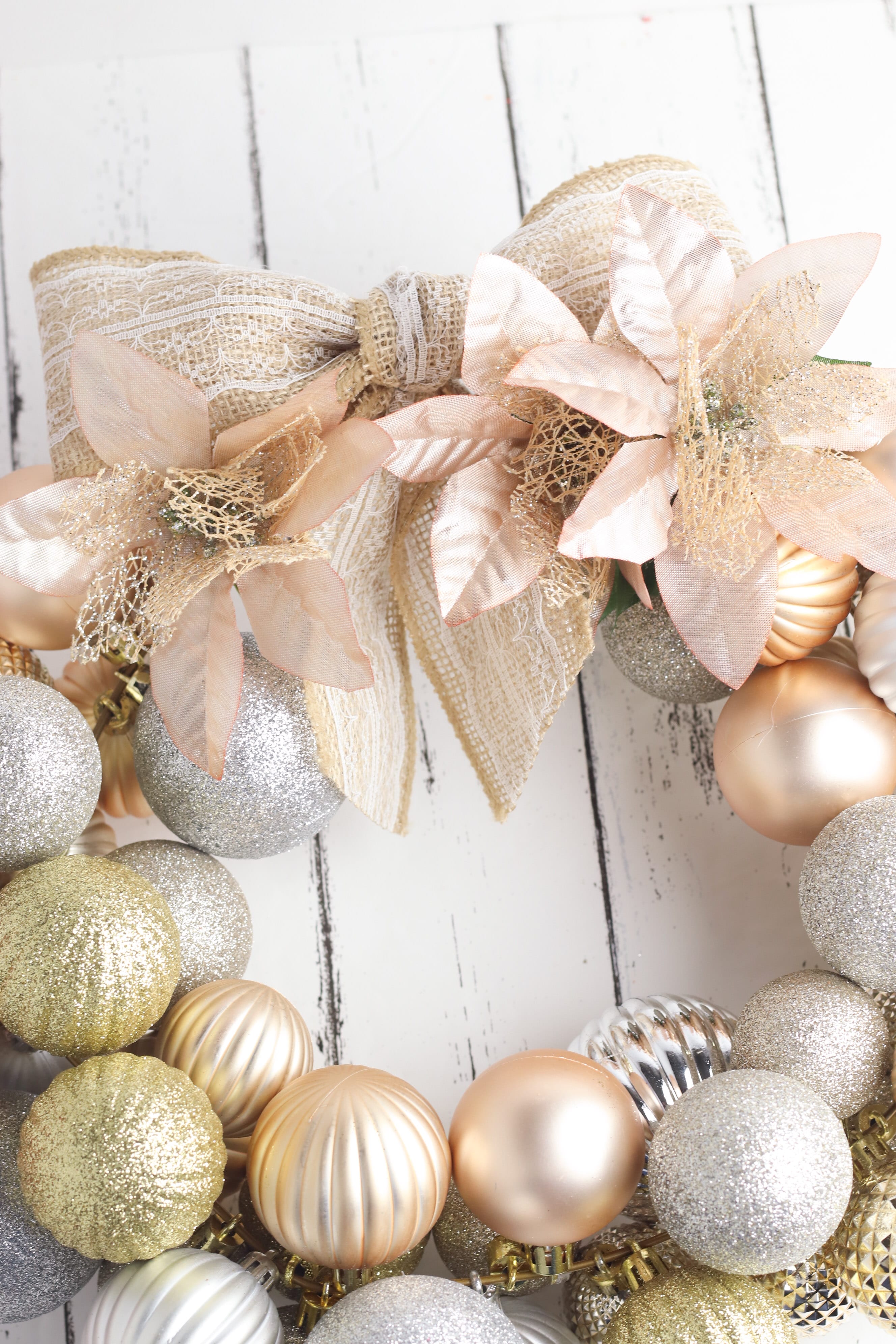 Pin to save for later