How to make handmade Christmas mitten ornaments – A great way to use up scraps
Article may contain Amazon & affiliate links. As an Amazon Associate I earn from qualifying purchases at no additional cost to you.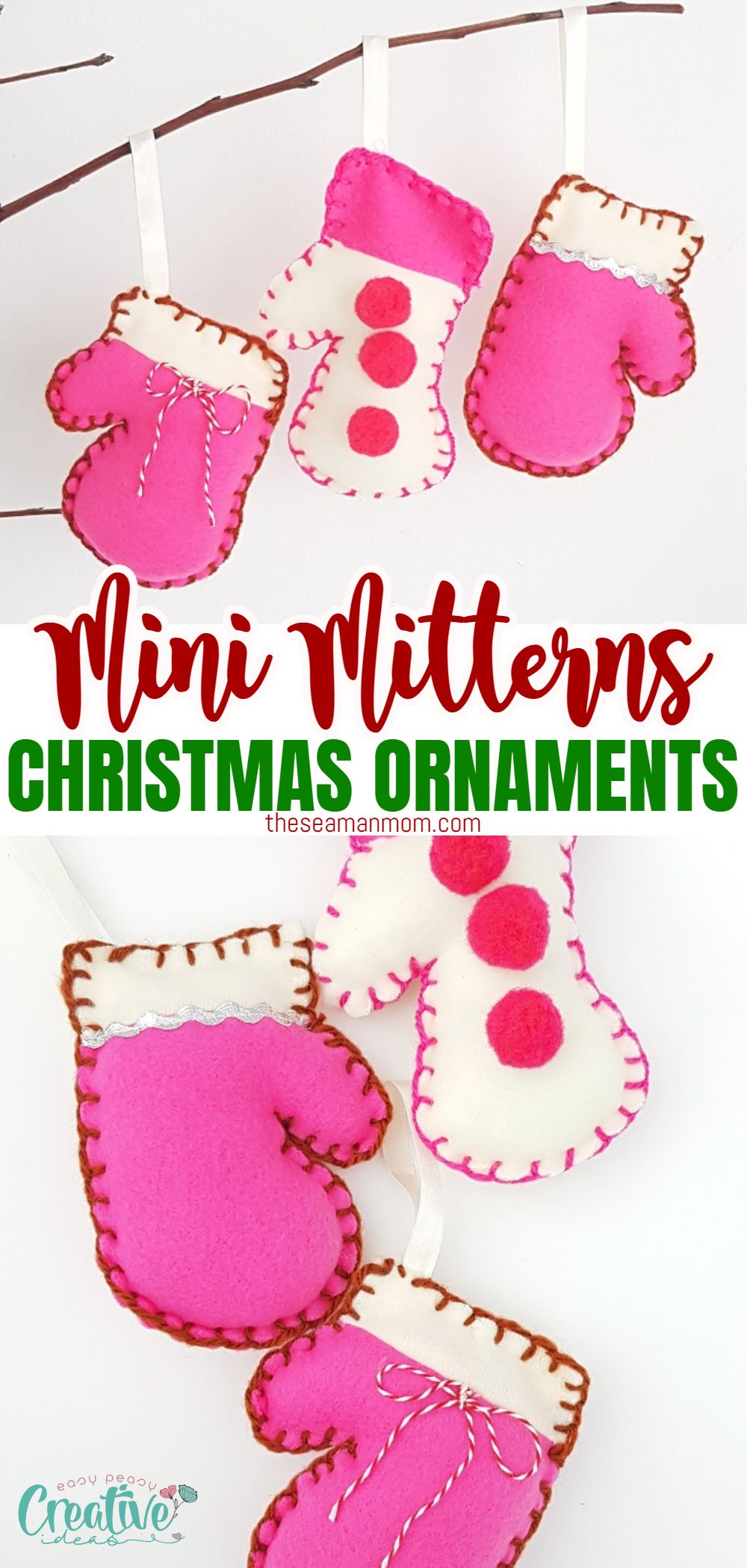 Are you looking for meaningful handmade Christmas ornaments to hang on your Christmas Tree? These Christmas mitten ornaments are easy to make, economical and fun at the same time. You can use these mittens as package or gift toppers or favor bags too.
Mitten ornaments for Christmas tree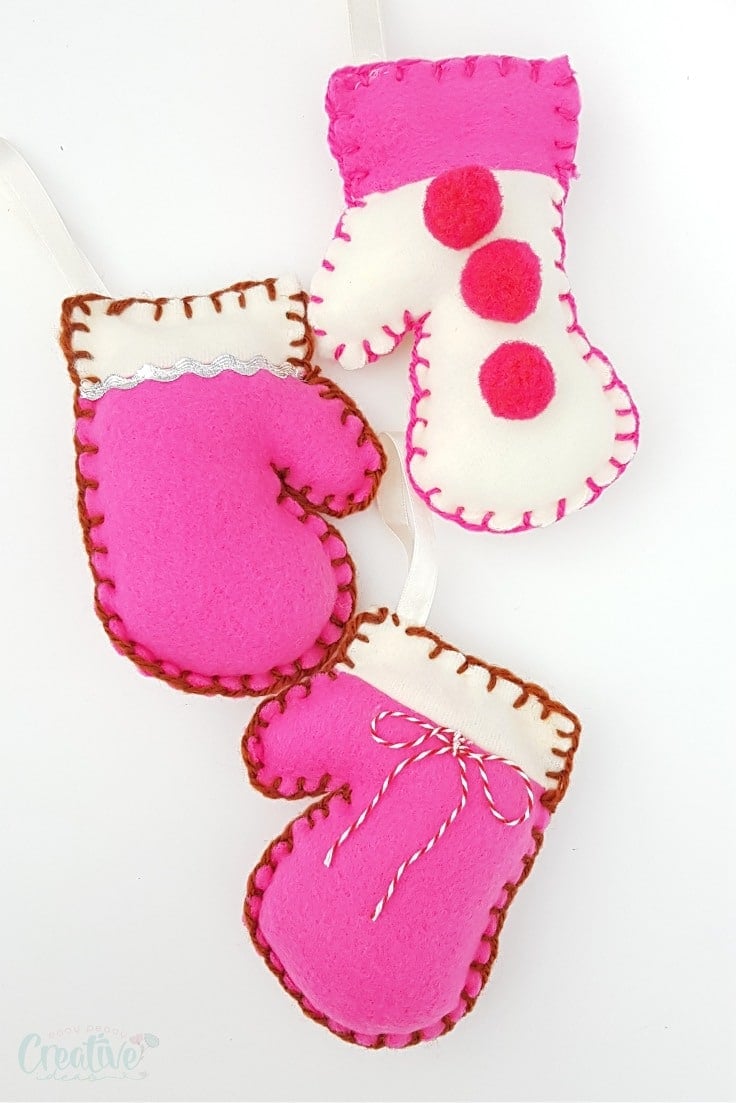 Hey guys! Today I'm very excited about another adorable project I put together in preparation for Christmas: mitten ornaments!mittens make pretty ornaments. They're such a great way to decorate for Christmas (and easy on your budget), also cute ways to conceal small gifts or gift cards.
I love how adorable these mitten Christmas ornaments are! They'll add so much warmth to your Christmas décor, they're crazy easy to make and not to mention perfect for using up fabric scraps! Homespun-style holiday décor is hot this year, and these homemade mitten ornaments are a fun way to create a handmade holiday feel. You can make them for your mantel or you can give them away as gifts too.
With just a few pieces of fleece, some yarn and some sweet embellishments you can whip up a bunch of these DIY mitten ornaments in no time! It took me about 15 minutes to make one mitten and I think they will look so cute on the Christmas tree. I'm in love! Can't wait to put my Christmas tree up and hang these cuties up!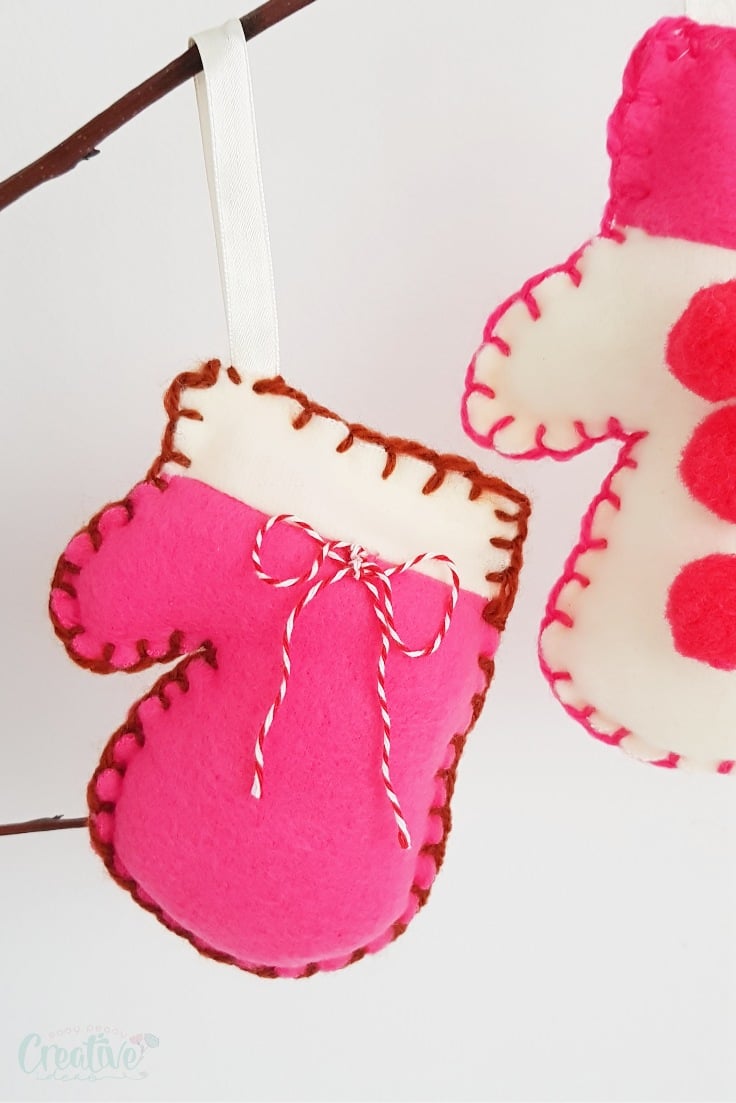 Need more affordable Christmas ideas?
So why these mini mittens?
I've been cleaning up and was going through my daughter's closet and old clothes when this cute pair of tiny mittens literally jumped in my lap! It's a pair of mittens Ellie was wearing when she was just a couple of years old and the memories they brought back were so sweet and inspired me to make something similar for the holidays! So these mitten ornaments came to mind, they seemed like the perfect decorations to add to our Christmas tree this year!
How do you make mini mittens?
While I decided to take the easy way and hand sew these with fleece and yarn, there are a few other methods you could use:
Use fabric scraps instead of fleece and sew these mittens using your sewing machine. Use different fabrics for the mittens and the cuff and sew them together after constructing each piece. Sewing around the thumb will pose some issues though so if you're not very experienced you might wanna skip this method.
You can still use fleece but hand sew the mittens and the cuffs on the wrong side then turn right side out when the entire mitten is ready.
Use felt and instead of sewing or hand stitching, use glue to put all parts together.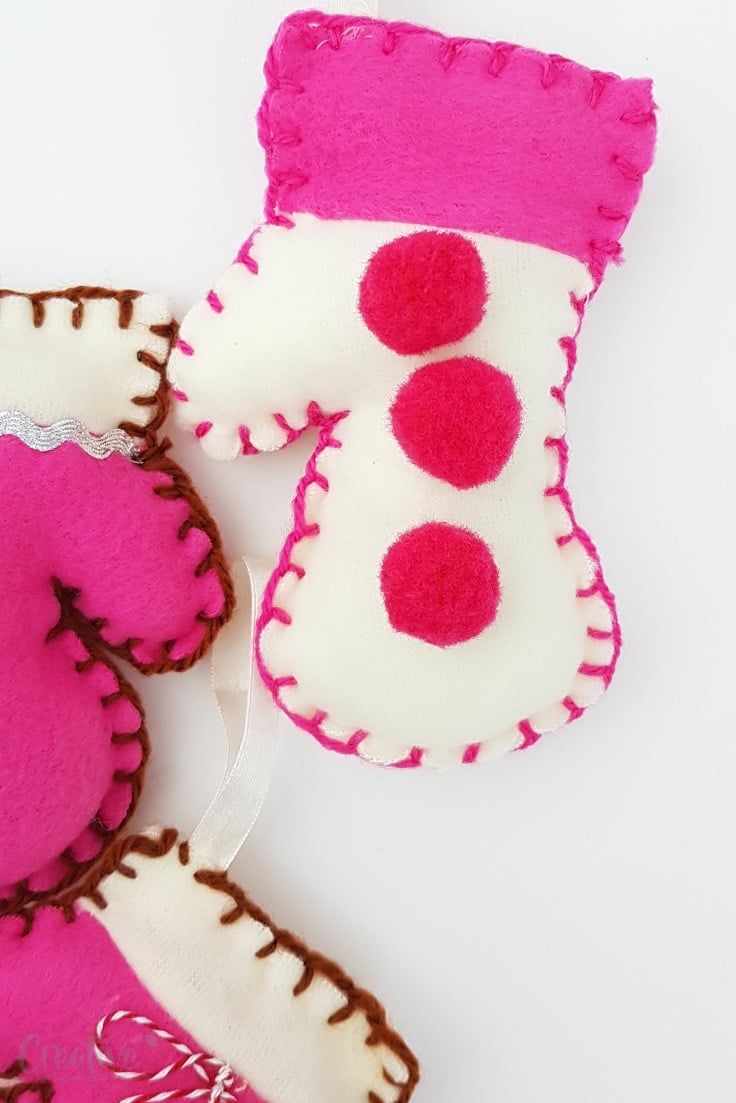 What are other ways you can decorate with mitten ornaments?
Hanging these lovely ornaments on your Christmas tree is not the only way you can decorate for the holidays! Use these cute decorations to:
make a garland with mini mittens in different sizes and colors and hang it above your mantle or on a wall
decorate kids' room
decorate the skirt of your Christmas tree
hang them on a branch in a vase
make a Christmas wreath for your front door
hang them at the entrance
use them as gift boxes/wraps
Ready to make your own mitten ornaments? Let me show you how quick and easy they are to construct! The mitten ornaments pattern are available here.
Mitten Christmas ornaments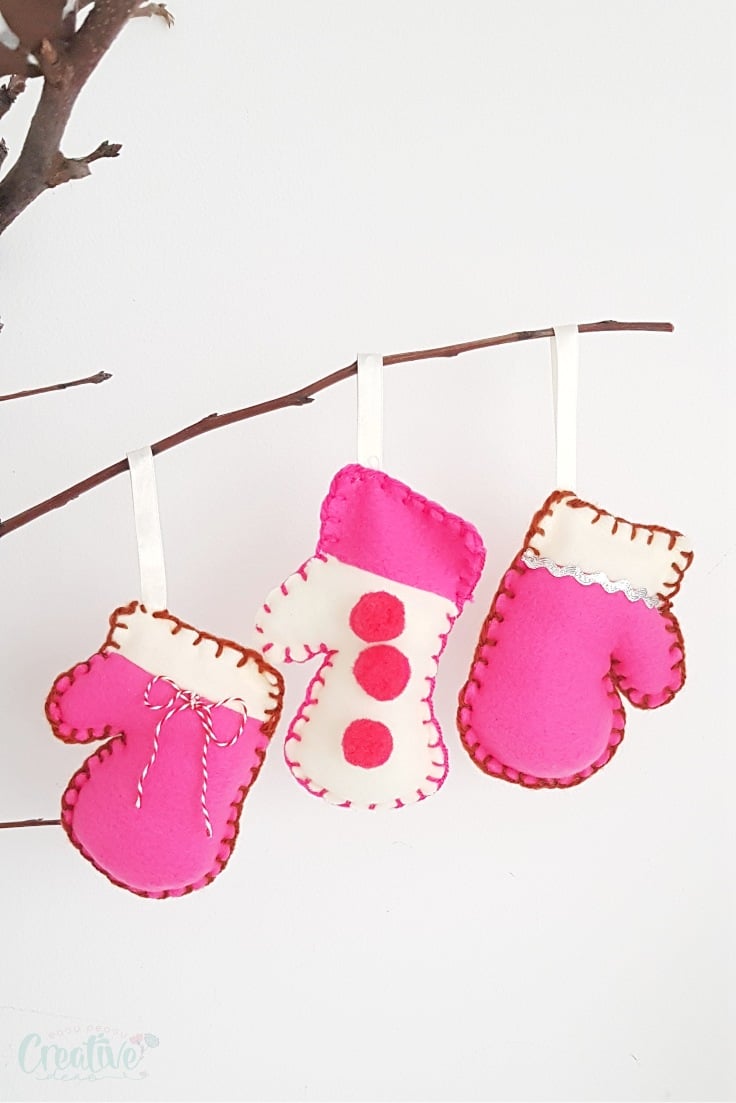 Materials:
fleece scraps
yarn
wool needle
scissors
ribbon
embellishments (I used ric-rac, baker's twine and mini pom poms)
Directions:
Prepare the fabrics
Place 2 pieces of fleece fabric wrong sides together.
Top with the mitten template and pin the pattern to the fabrics.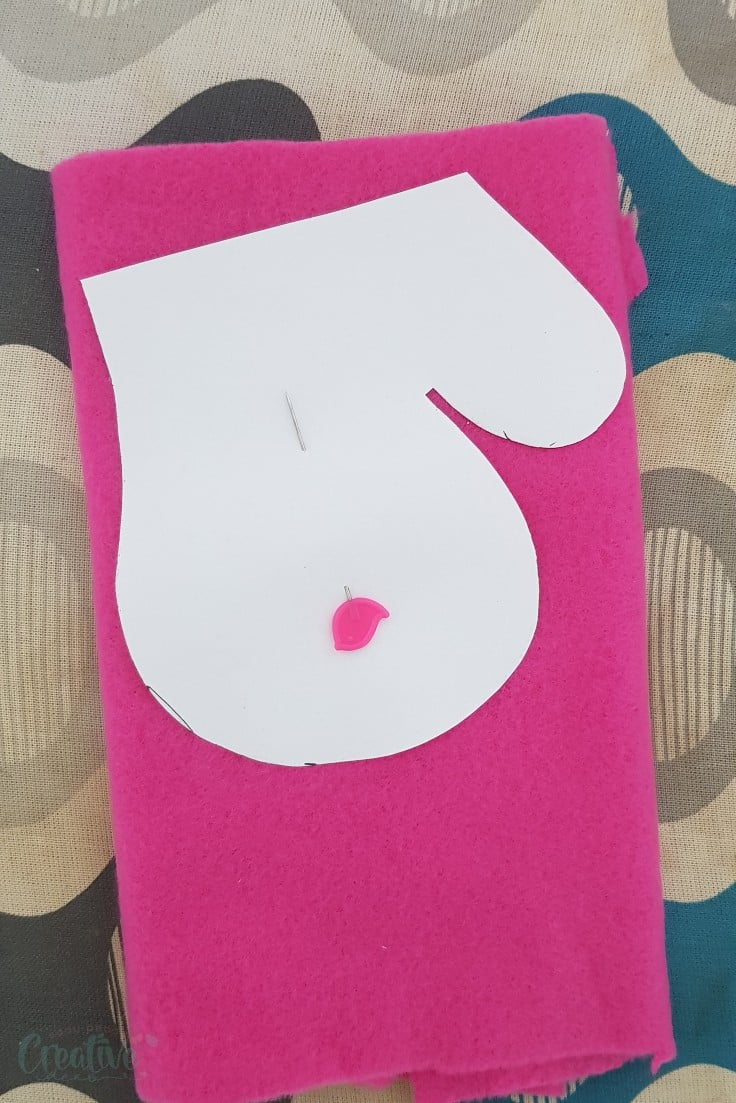 Cut out the mittens.
Repeat for the cuffs.
Match each mitten with corresponding cuff.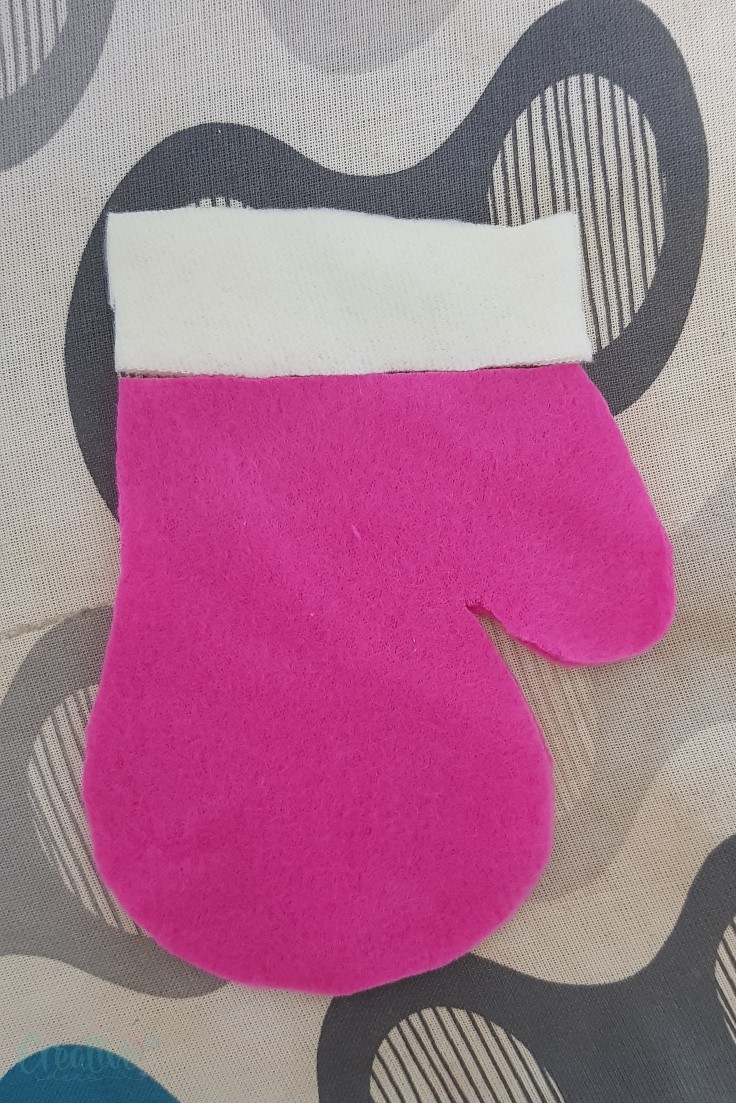 Sew the cuffs
Match the bottom of the cuff with the top of the mitten, right sides together, pin and sew or hand stitch.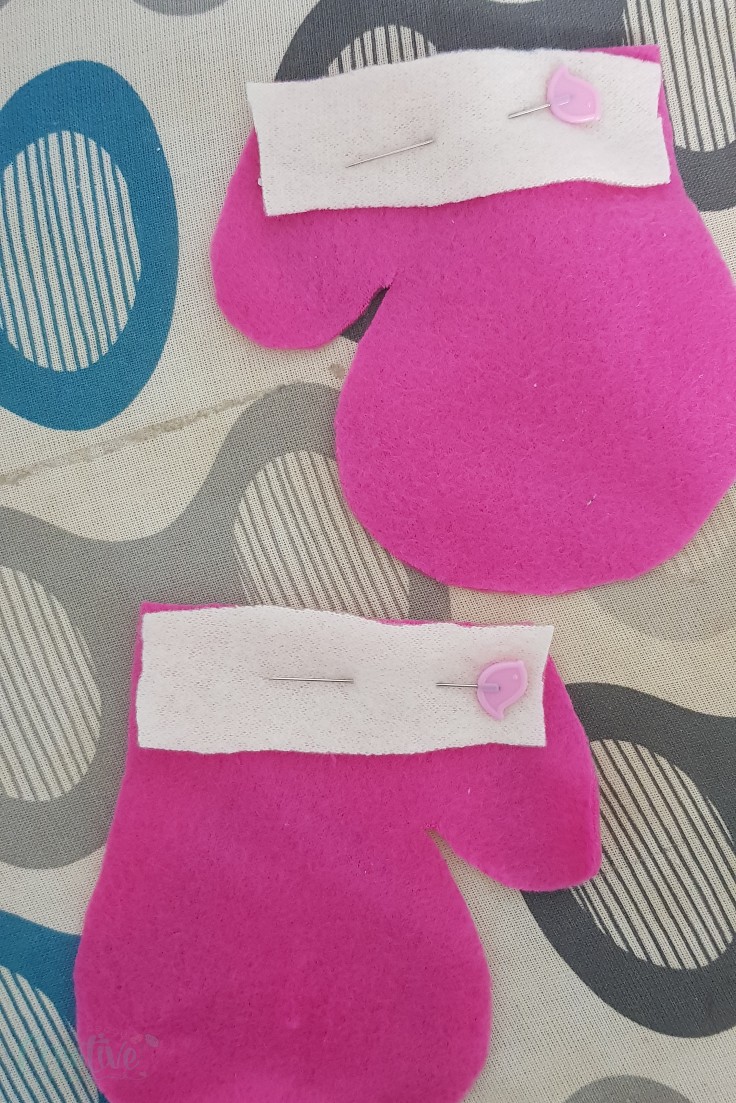 Push the cuff up and finger press the seam up.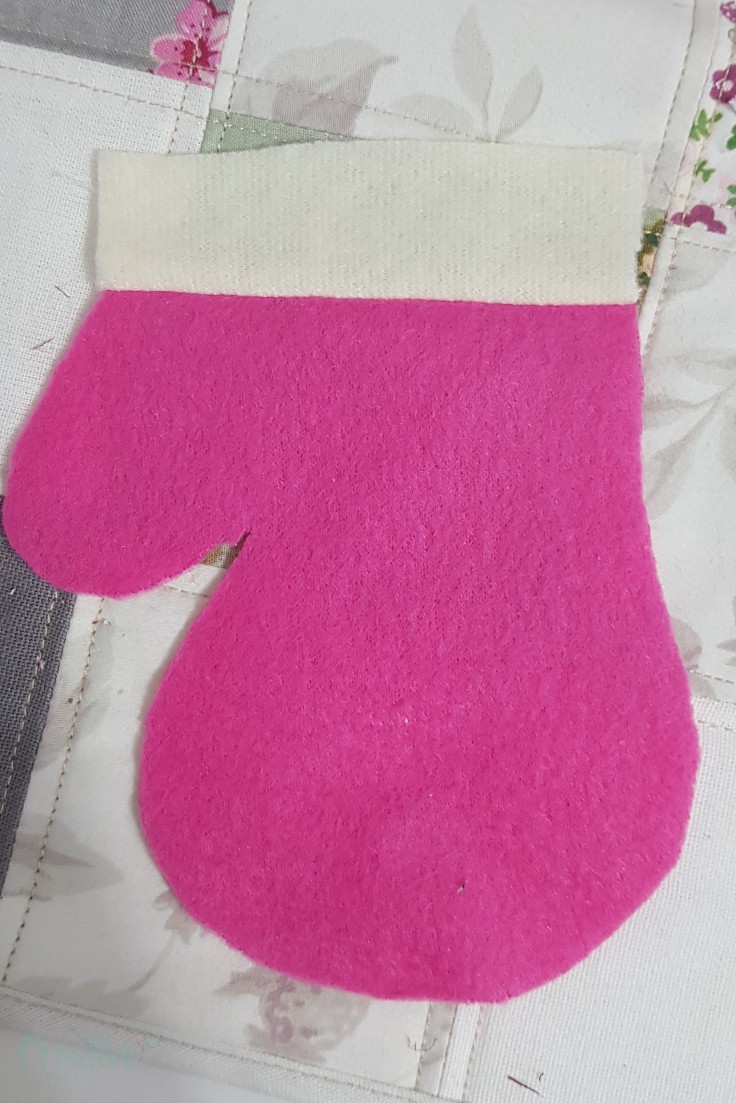 Hand stitch the entire mitten
Place both sides of the mitten wrong sides together.
Thread a wool needle with some yarn and blanket stitch around the mitten to cover all raw edges, omitting the top (but don't remove the needle or the yarn!). If you don't know what a blanket stitch is, check out this tutorial where I made a video showing the blanket stitch technique.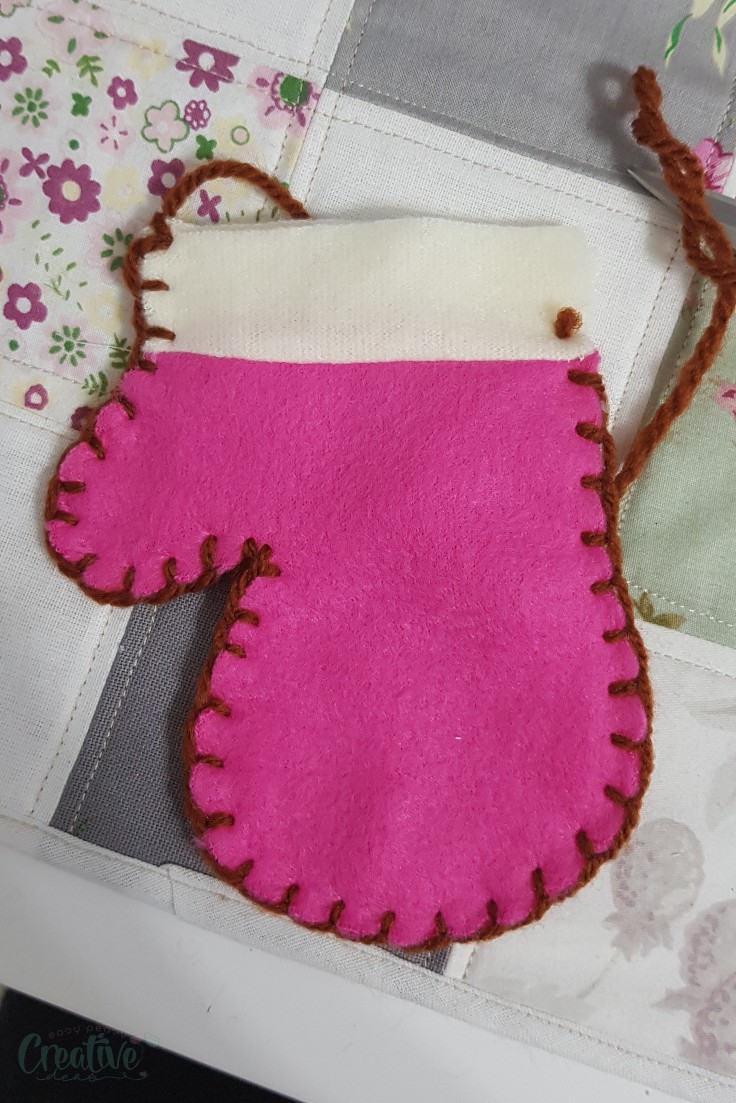 Cut a small piece of ribbon, fold and stitch to the inside of the cuff.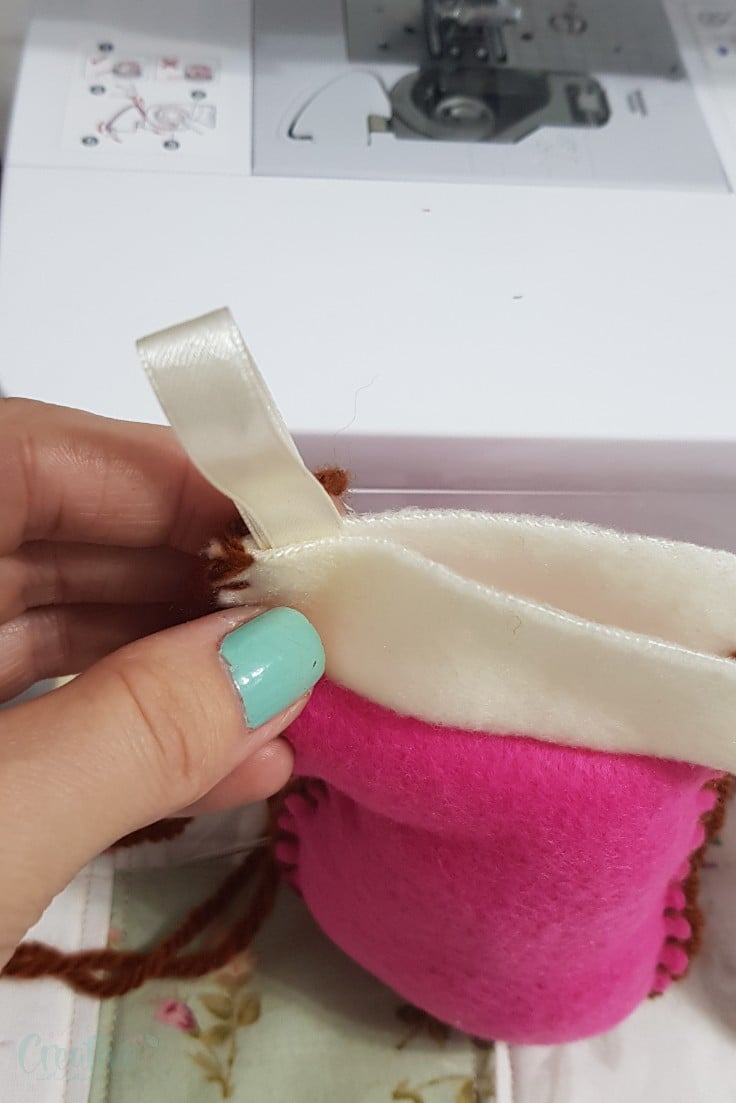 Fill the mitten with poly-fill.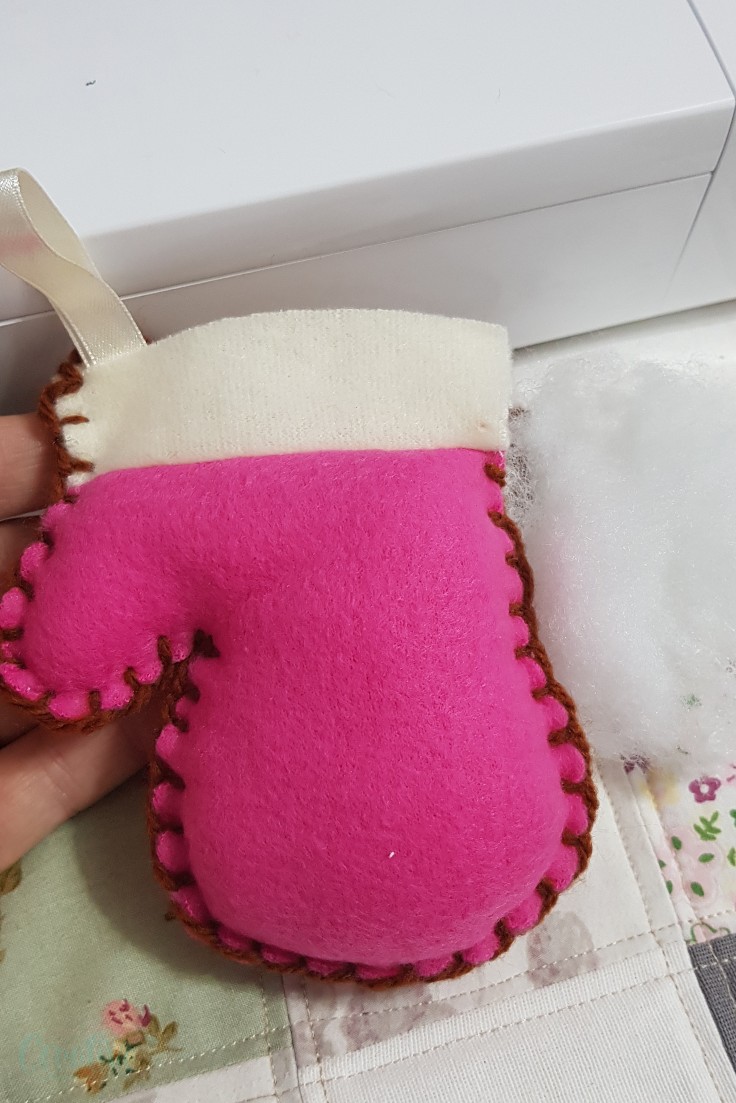 Close the top of the mitten by continuing the blanket stitch. If you'll be using these mini mittens as packaging for small gifts, sew each side of the opening separately so the top is open.
Add embellishments of choice.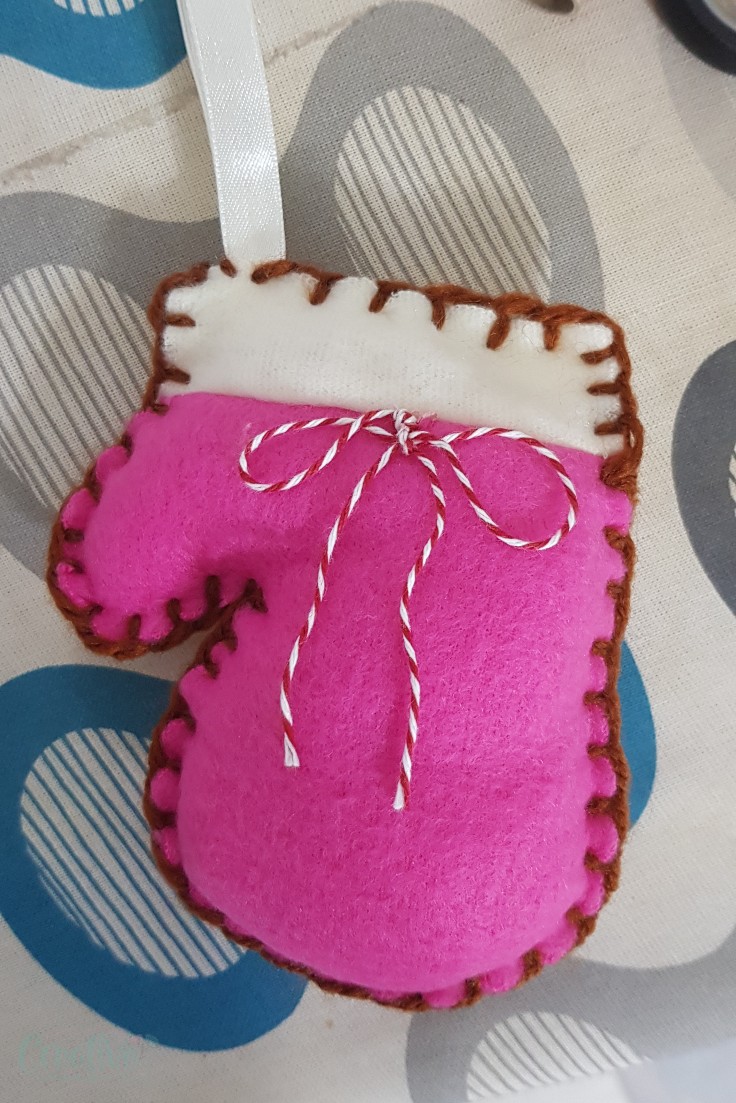 And that's it! Cute and easy, right? So what do you think, will you give these mitten ornaments a try this Christmas? Let me know in the comments below and please don't forget to rate this tutorial! Thanks!
Pin to save for later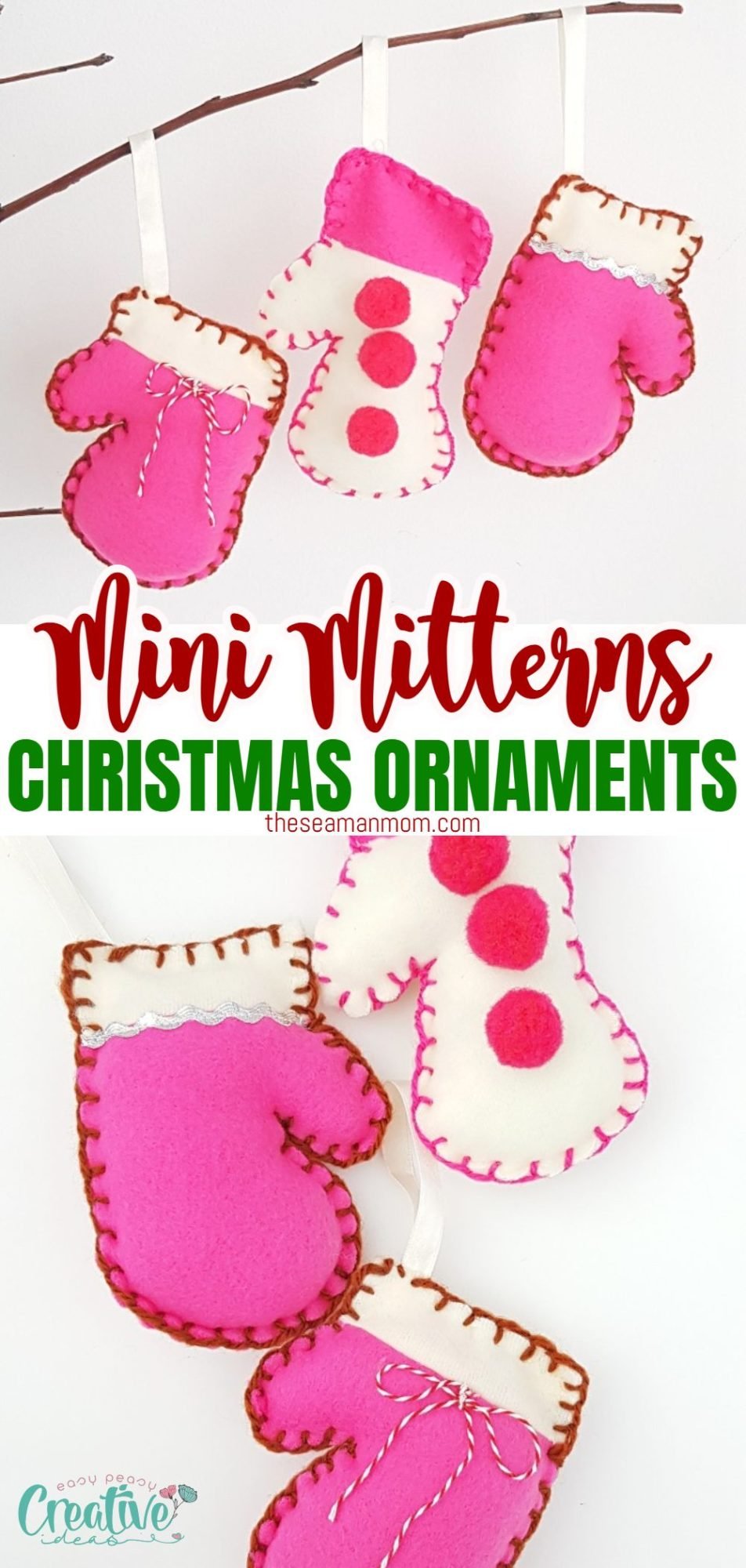 Most popular sewing projects: