Article may contain Amazon & affiliate links. As an Amazon Associate I earn from qualifying purchases at no additional cost to you.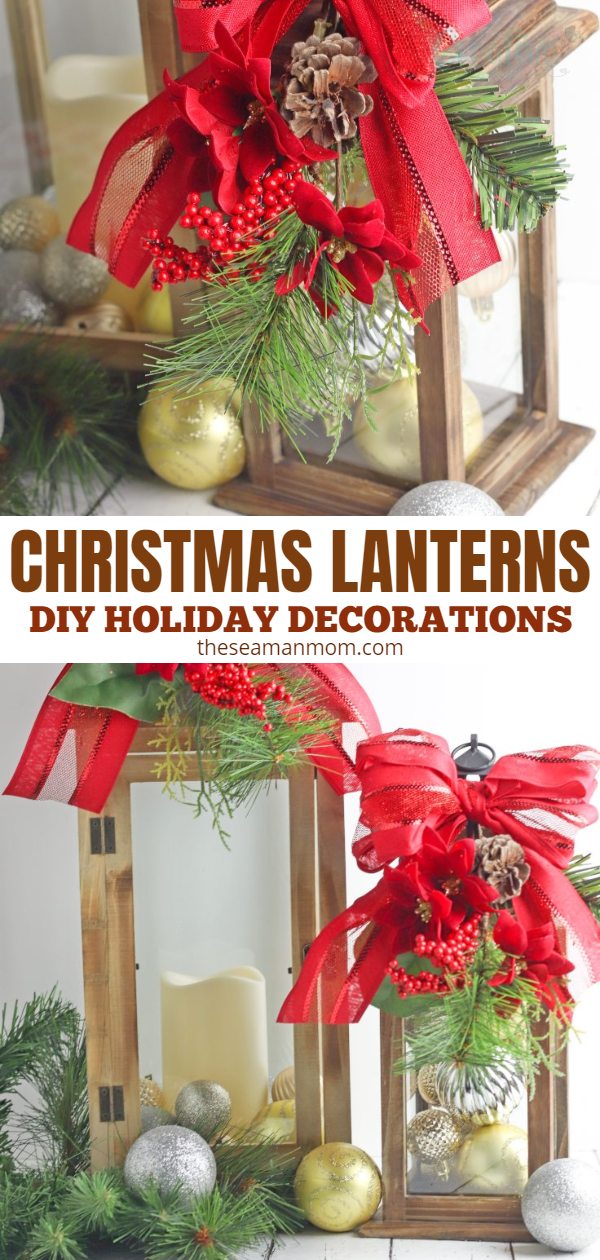 If basic Christmas decorations are not your cup of tea, then it's time to add some DIY Christmas lanterns to your holiday display! Use them as outdoor Christmas lanterns to light up your yard or front porch or as Christmas lantern centerpieces!
Christmas lantern craft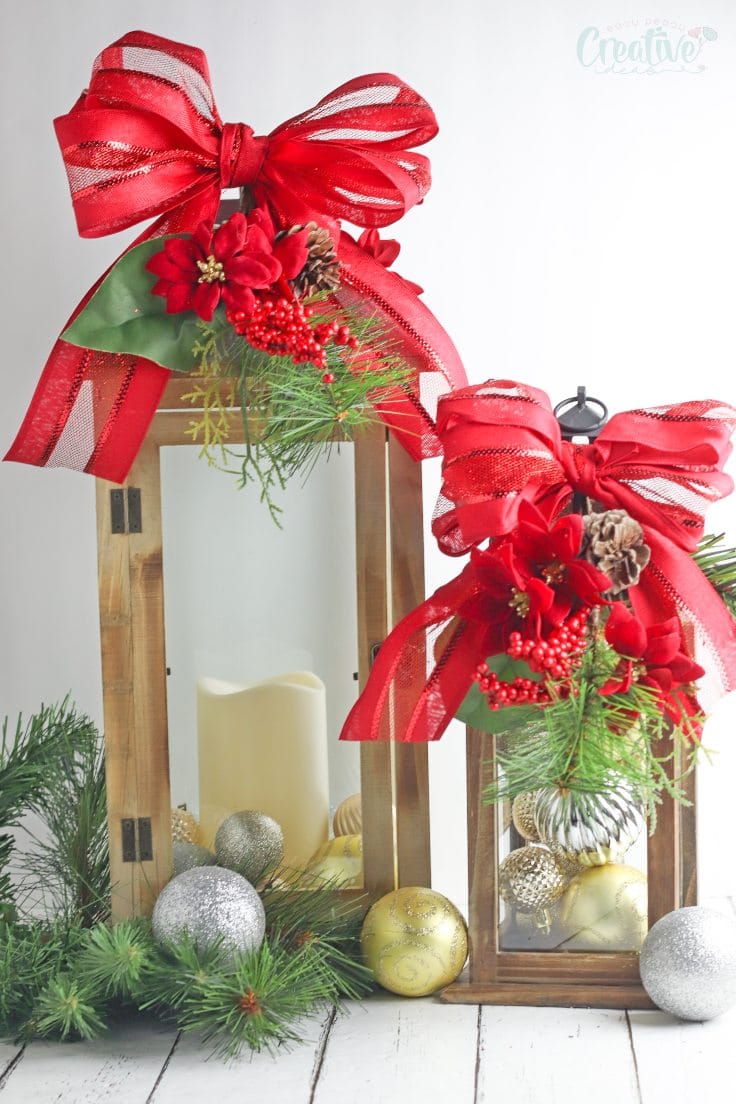 Have you been looking for Christmas lantern ideas? Decorating your home or porch with lanterns is a great way to add some rustic charm to the space. But what I love most about adding lanterns to my decor is that they're so versatile! You can re-use these DIY Christmas lanterns throughout the year and just spruce them up for the holidays. That makes it so easy to add seasonal decor to any room without having to completely revamp the area. And these adorable Christmas lantern decorations are the perfect way to spruce up your home's exterior this holiday season!
More Christmas ideas you'll love: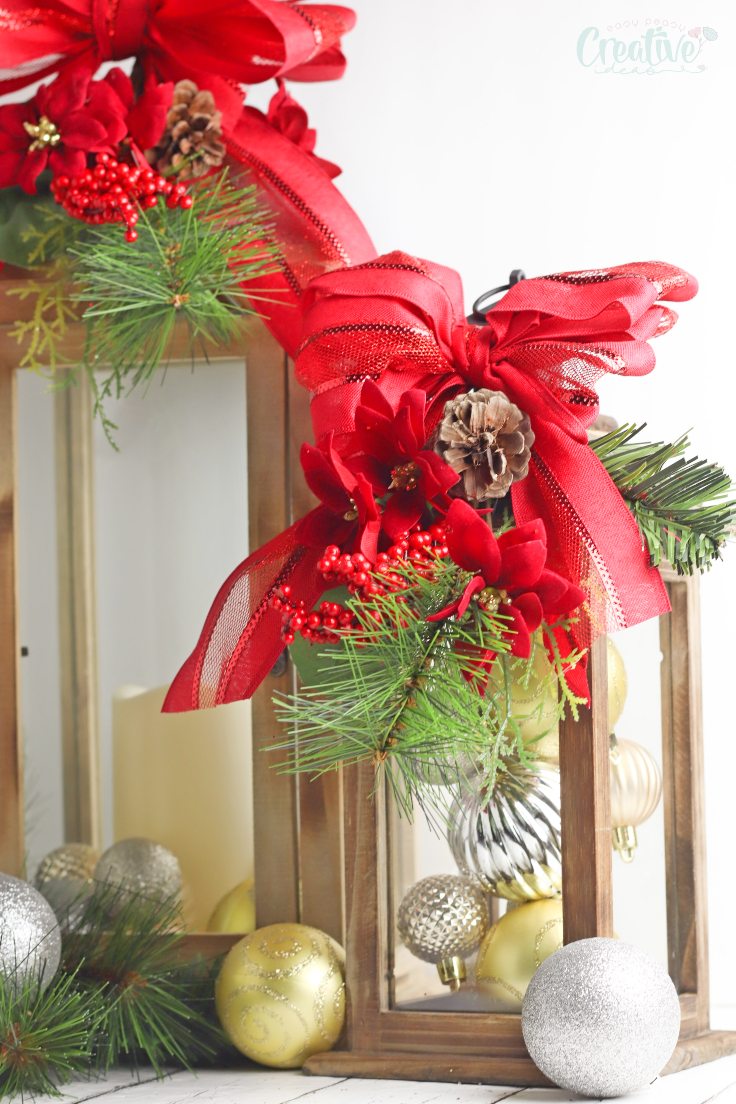 How to Decorate Your Lanterns for Christmas
One of the best parts about this easy decoration is that you can make it your own! If you love how I created my DIY Christmas lanterns, scroll down to read the full instructions. But if you would simply like to create your own design, consider some of these ideas for decorating your lanterns.
Ornaments
My Christmas lanterns used gold and silver ornaments to really make the red bow pop. But there are so many great color combinations you can use for your ornaments! Whether you use red and green for a more traditional Christmas lantern or choose more unconventional colors like purple or blue, changing up the color of the ornaments inside your lantern is a great way to make this craft your own.
Ribbon
While I used a solid ribbon to decorate the top of my lantern, the holiday season is filled with so many amazing patterns to choose from! For a more rustic look, consider using a buffalo plaid or burlap ribbon on the top of your Christmas lantern. Or choose a floral pattern for a more contemporary decoration on the top of the lanterns.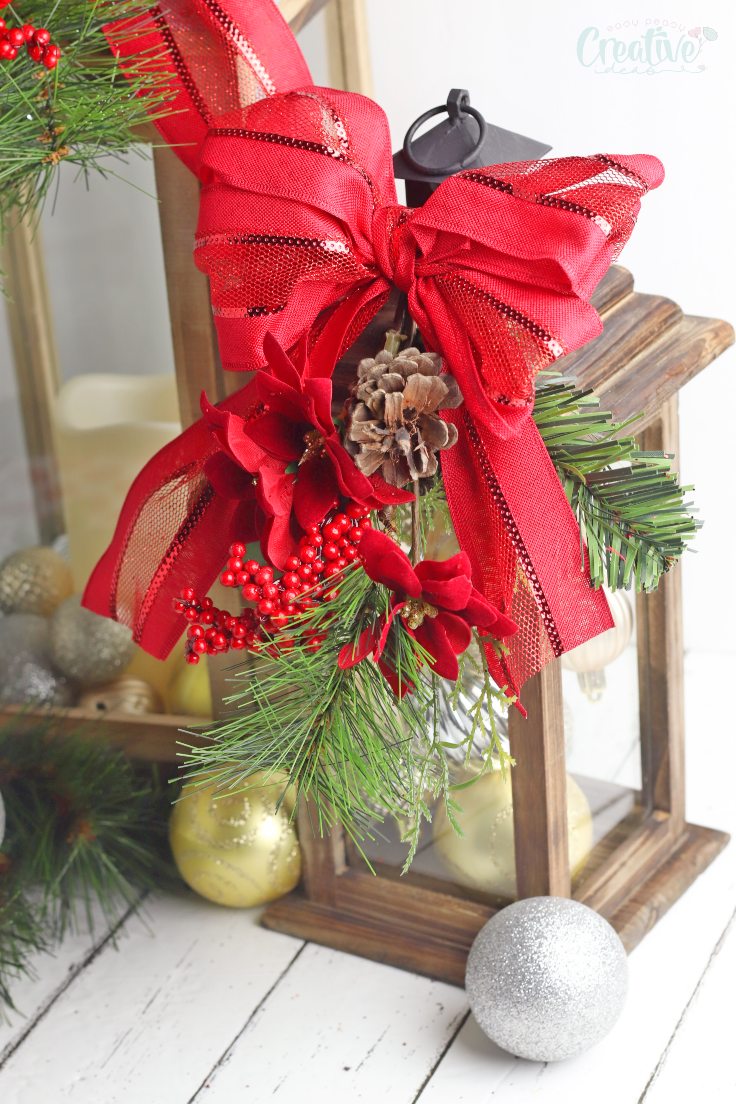 Greenery
Greenery is a classic holiday decoration, making it a great choice for your lantern. I added greenery to my Christmas lantern in my floral pick, which has evergreen branches, red berries, and a poinsettia. You could also replace the ornaments inside the lanterns with greenery for a more natural look. Or replace the faux greenery floral pick with real evergreen branches.
Candles
Candles not only make a nice addition to your holiday décor, but they also create a beautiful glow each time you light them. Adding candles to your Christmas lanterns is the perfect way to add ambient lighting to your front porch. Place real candles in your lanterns for an authentic look or use battery-operated candles for convenience and safety. Either way, candles inside your lanterns is a great way to add some Christmas spirit to your front porch this holiday season.
DIY Christmas Lanterns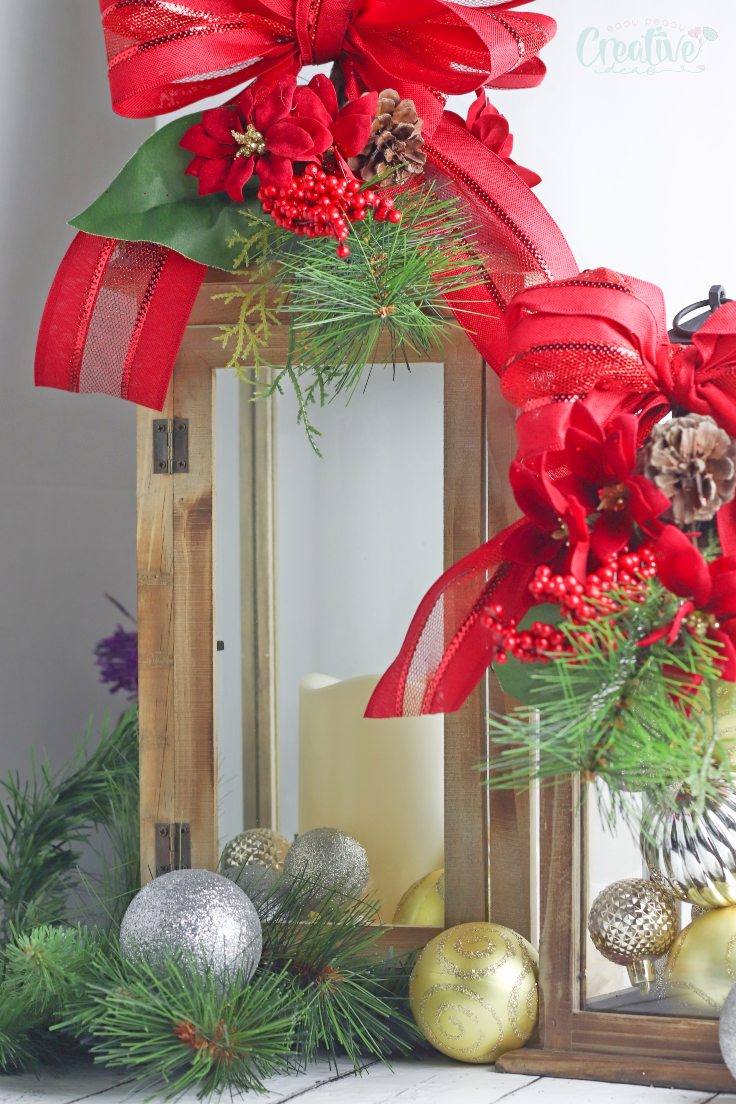 Materials:
Instructions:
Fill lanterns with Christmas globes.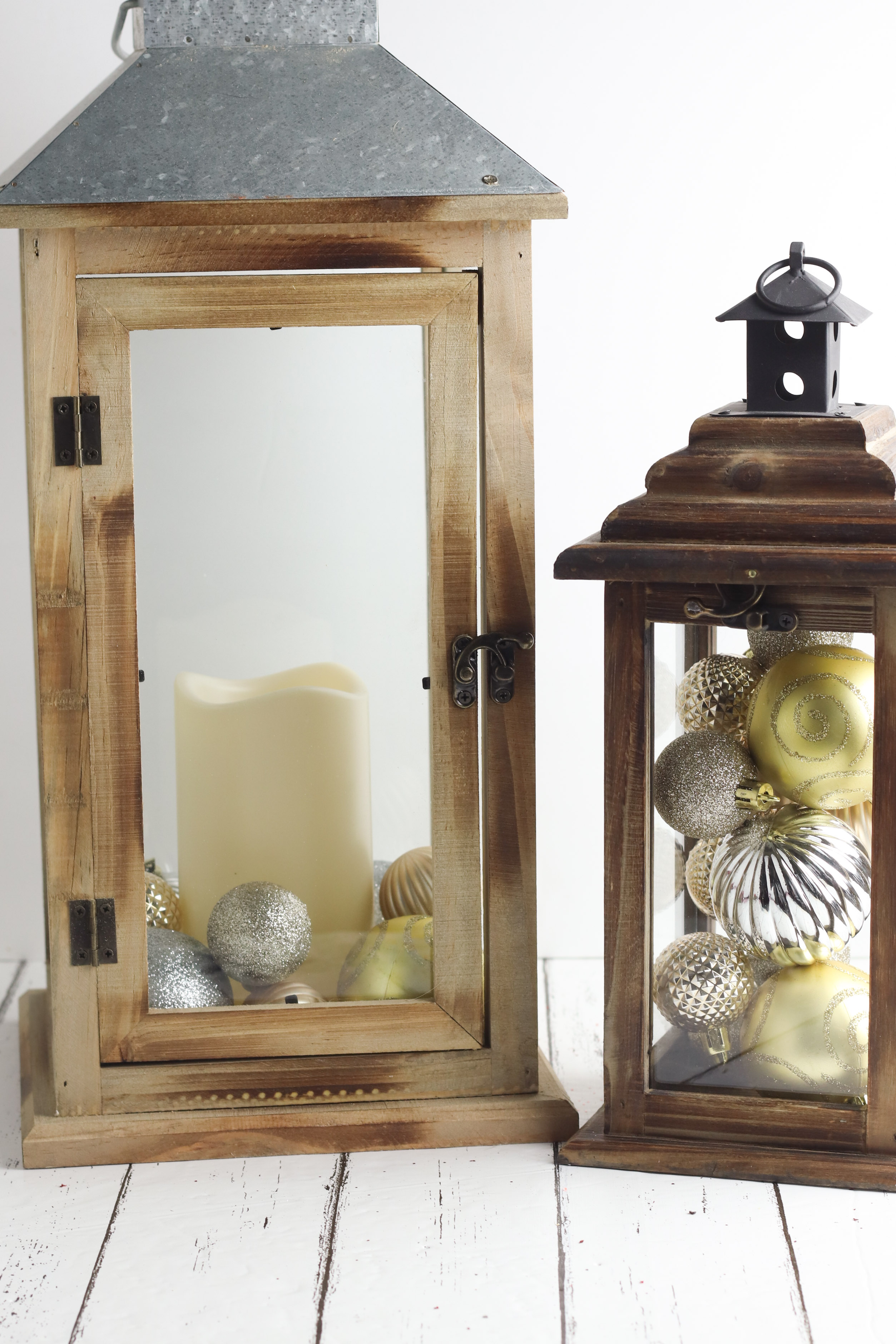 Tie a bow by creating three even loops on each side of the ribbon. Secure the center with a piece of floral wire.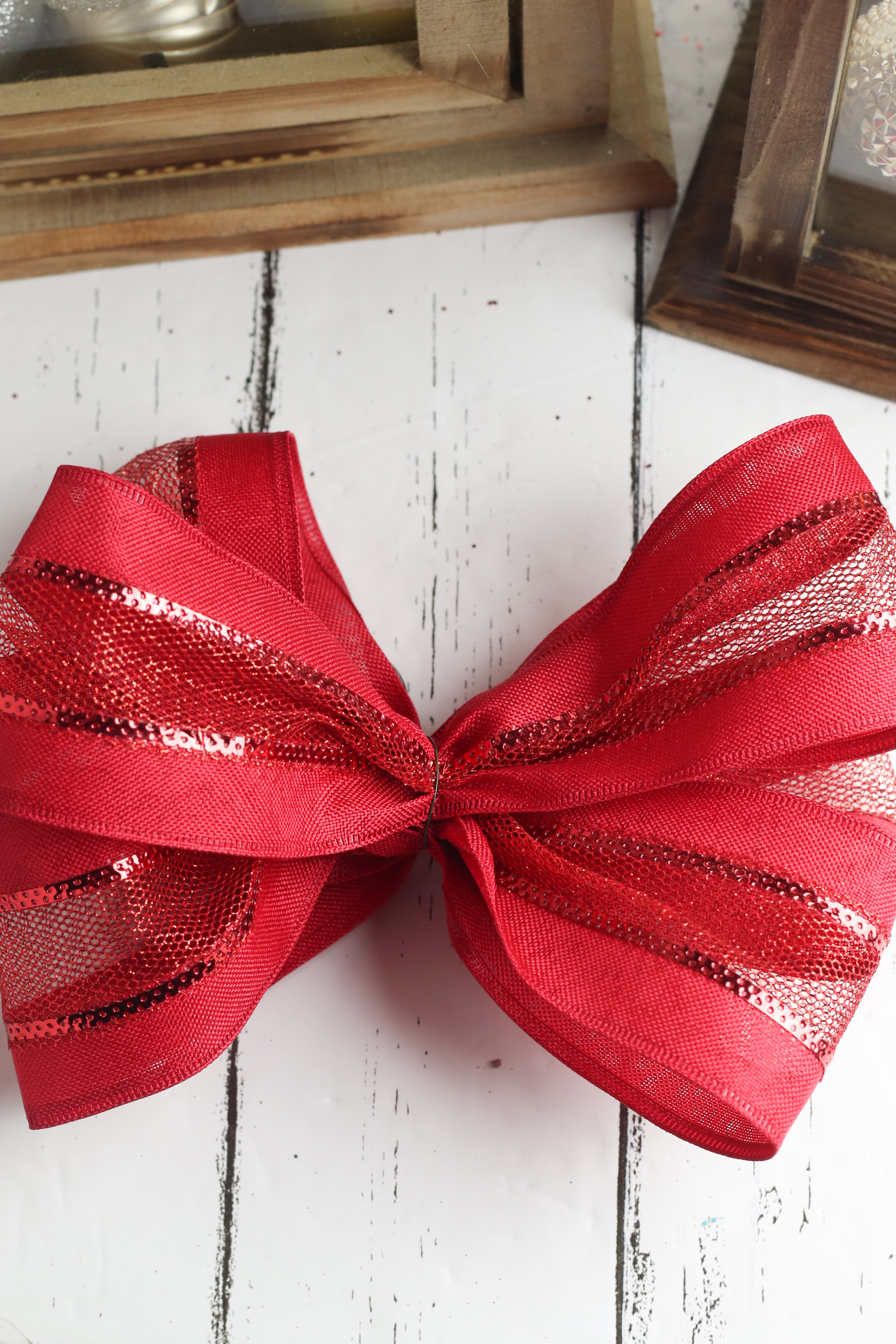 Wrap a second piece of ribbon around the center of the bow and tie in the back. Cut the end of each tendril at an angle.
Attach a holiday pick to the back of the ribbon, then attach it to the top of the lantern.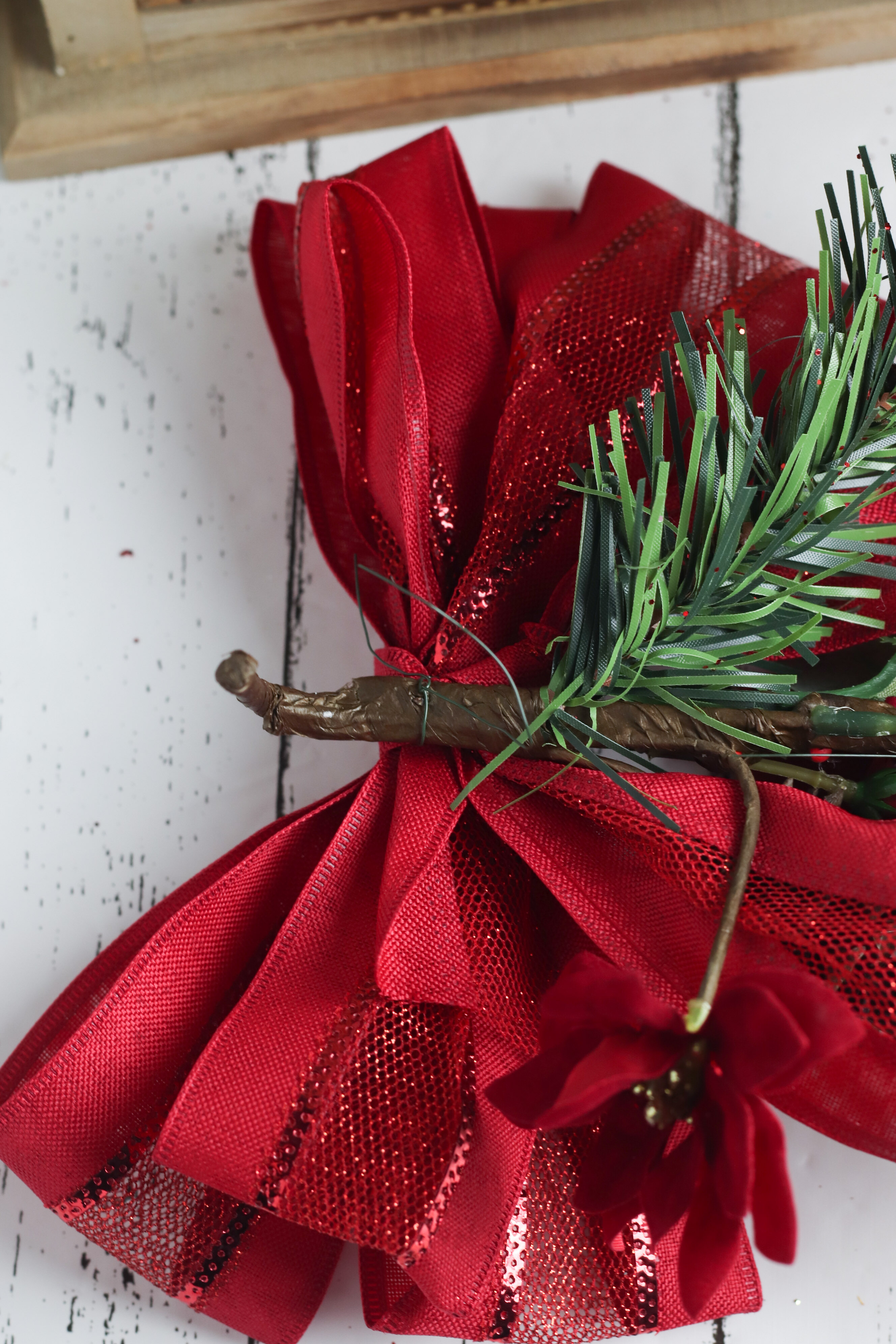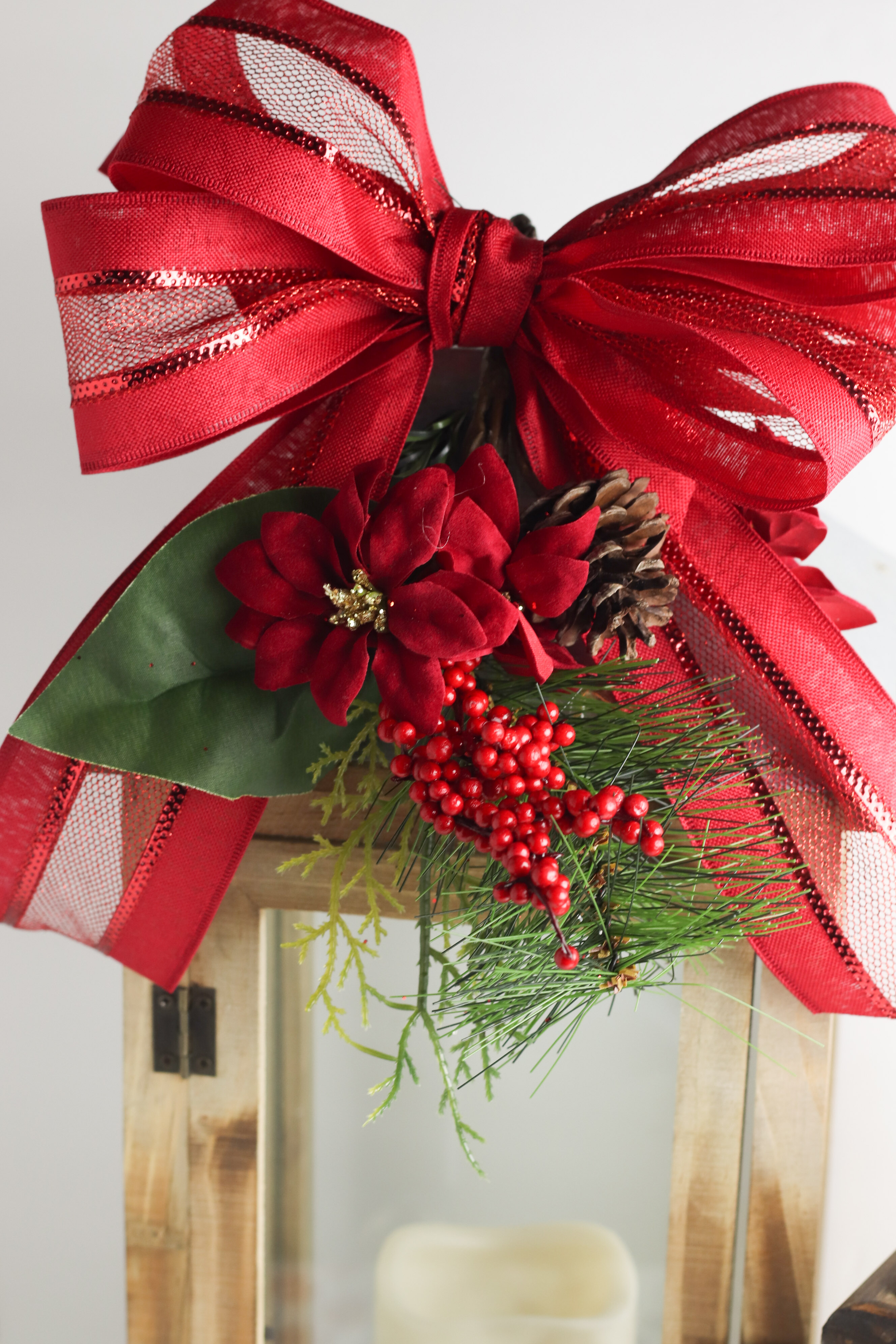 Construct another bow and pick to attach to the second lantern.
Pin to save for later