Fall gardening tips to get the yard ready for winter
Article may contain Amazon & affiliate links. As an Amazon Associate I earn from qualifying purchases at no additional cost to you.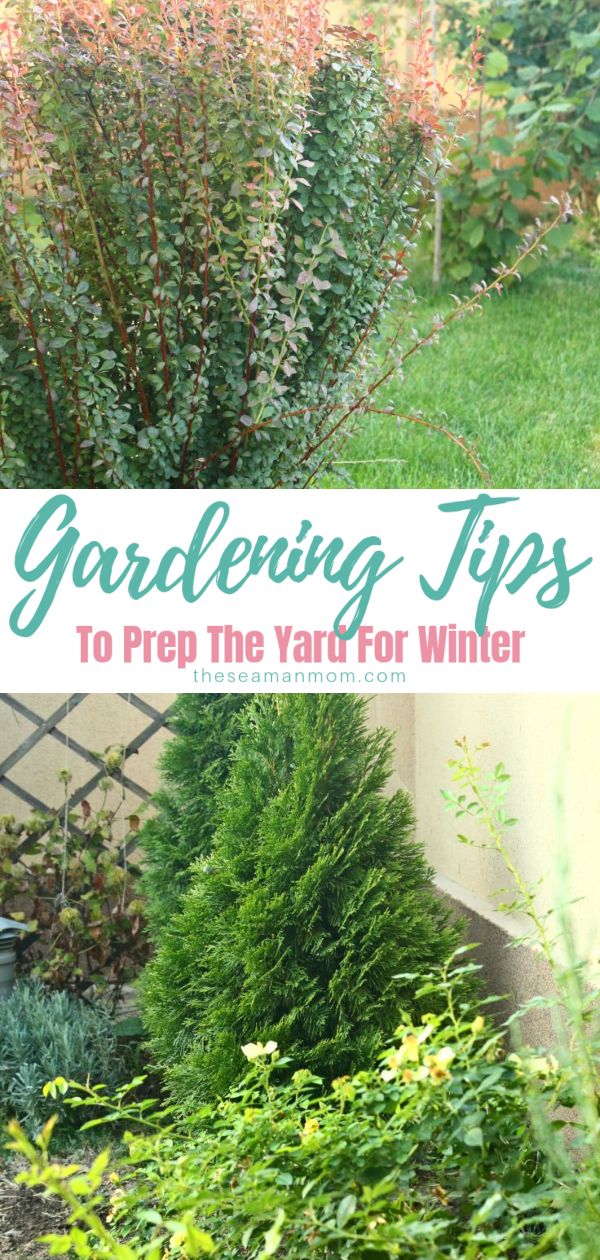 Getting your garden in top shape and ready to face the cold winter days is so easy and simple with these fall gardening tips! Here are all the fall garden chores you should do right now to get your garden winter-proof!
Fall garden preparation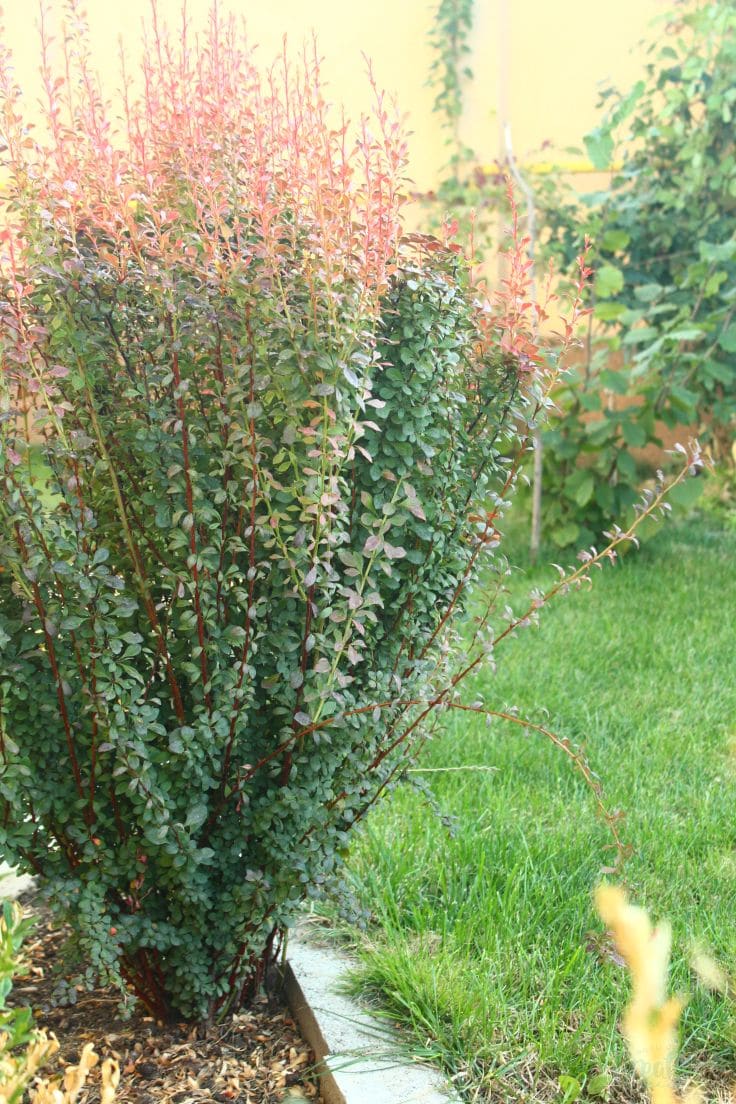 The fall season is here! And while enjoying the cool weather and beautiful fall colors in your yard is a great way to celebrate the season, you'll want to make sure your yard is in shape before the winter weather arrives. Luckily, there are a few simple gardening tips for fall you can apply to your garden now to ensure you can enjoy your yard throughout fall and winter-proof it, from fall garden clean up to preparing the soil, protecting your plants and more. Get your yard read for winter with this easy to-do list!
More gardening tips:
Fall gardening tips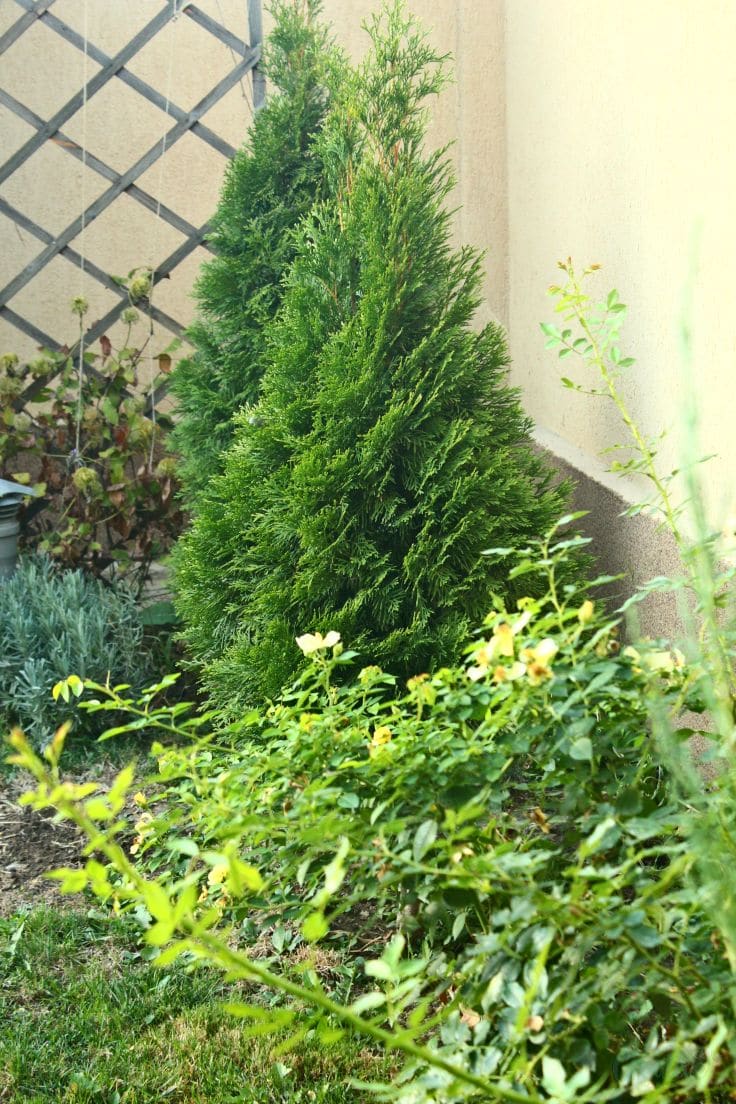 Take Care of the Leaves
If you want to enjoy your yard during the fall, it needs to be clear of debris. Taking the time to clear the leaves from your yard on a regular basis will not only make your yard look nicer during the fall, it will also help the grass grow. Leaves block the light and trap moisture on top of your grass, which could result in soggy and decaying grass later on which is then hard to correct before winter comes.
Continue raking your yard throughout the fall season, especially in the areas where leaves tend to pile up, like the corners and near structures. In addition to allowing you to enjoy bonfires and Halloween parties in the yard during the fall months, you'll be happy you took the time to clear the debris from the yard when you have beautiful grass growing in the spring.
Don't Stop Mowing
While the cooler weather and frequent rainfall may make your grass grow more slowly during the fall months, you shouldn't cut back on your lawn care routine during the early fall. During autumn, your grass is busy absorbing much-needed moisture and nutrients to prepare itself for the cold winter months ahead. So, spending time taking care of your grass at the beginning of the season will help ensure you have a beautiful, green lawn when spring arrives next year.
Continue mowing your lawn as needed throughout the fall until the weather gets too harsh to allow mowing. Then, as the fall growing season begins to come to an end, lower your mower's blade to the lowest setting for the last cutting of the season. This will allow the last drops of fall sunlight to reach the crown of the grass before winter arrives.
Get Rid of Weeds
Do you have more dandelions and clover than grass in your yard? Autumn is the perfect time to tackle those weeds. Simply apply an herbicide during this time of the year and those weeds will be gone in no time! Check the package of your weed killer to see the optimal time to spray your yard. Most herbicides suggest treating your yard during the early fall months when the temperatures outside are still above 60 degrees during the day.
Don't Forget the Water
Although early fall often means more rain in the forecast, it's still important to water your lawn on occasion. That's because your grass is hard at work retaining moisture for the cold winter season. And the additional rain that you see outside may not be enough moisture to keep your grass hydrated throughout the fall. To ensure your grass grows strong during the winter months, take the time to water your lawn throughout the fall.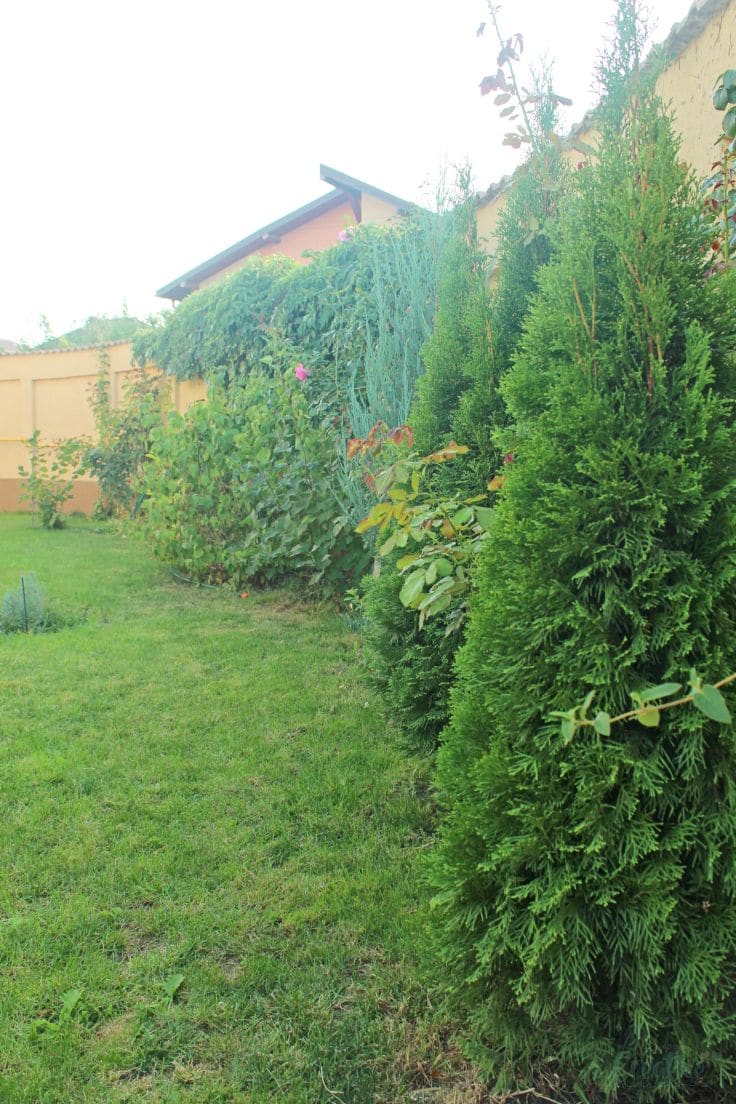 Take Care of Bare Spots
Whether you placed a pool in your yard during the summer or just have a dry spot in your grass, bare spots can be an unsightly nuisance in any yard. Before the cold weather of winter sets in, take the time to fill in bald spots in your yard. Lawn repair mixtures, which are usually sold at most garden stores and home centers, is an easy way to fill in a bare spot in your grass. These mixes usually contain grass seed, fertilizer, and mulch all in one easy-to-apply bag.
Fertilize
Although the leaves of your grass grow more slowly during the fall, the roots are busy growing quickly under the soil. That makes late summer and early fall the perfect time to fertilize your yard. Fertilizing your lawn during this time will provide your grass with much-needed nutrients that will help it establish deep roots during the winter months, allowing it to grow plush and strong next spring.
To fertilize your lawn this fall, use a crank-style broadcast spreader for smaller yards or a walk-behind drop spreader for larger yards. These handy tools will help you prove your yard with an even layer of fertilizer throughout the space.
Protect Your Plants
Most perennial flowers and small trees can't handle the cold winter months. Make sure your tender plants are safe from the cold by prepping them in the early fall. Start by adding mulch to your flower beds to protect plant roots as the weather gets cooler. Mulch is also great for preserving moisture in the beds when the dry winter air begins to move in. Then, wrap your smaller trees and tender perennials, like roses and hydrangeas, in a layer of burlap or frost protection fabric. A wrap is a simple way to protect these plants from the impending winter wind and freezing temperatures.
Pin to save for later