This luscious Fudge Smoothie is rich, thick, creamy and tastes just like a decadent dessert! Have it for breakfast if you feel like indulging early in the morning, as dessert or a quick snack!
Fudge Smoothie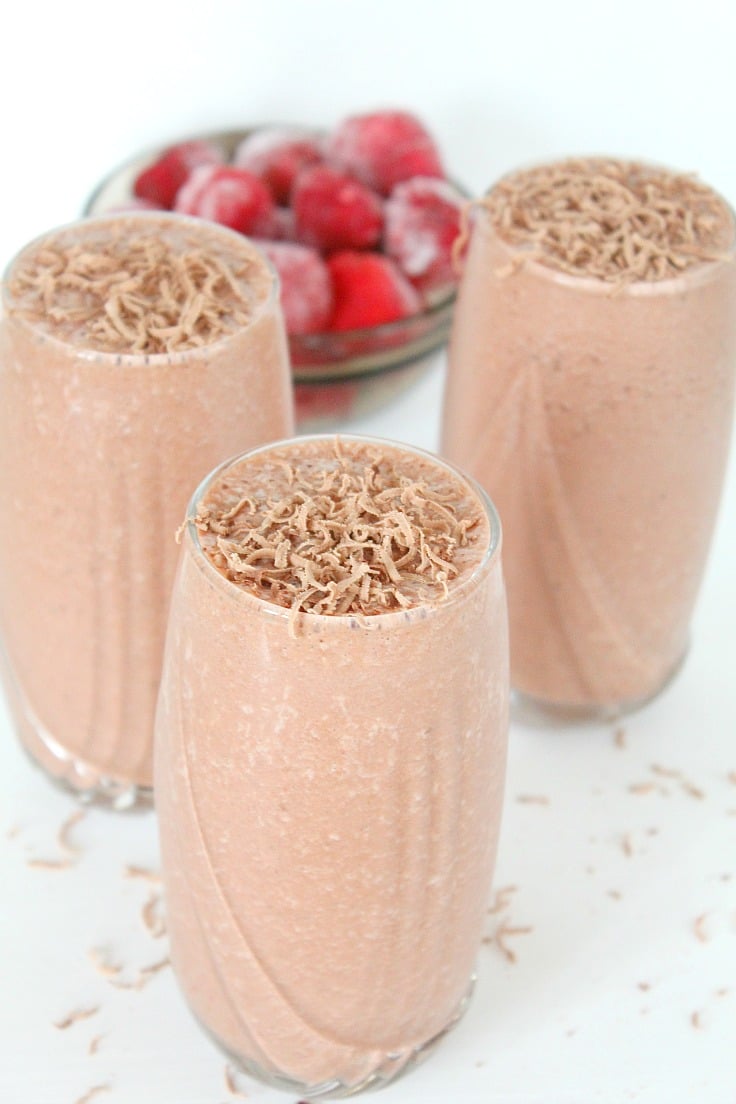 Remember my 2 Ingredients Fudge Recipe? Surprisingly, there were some left overs and so I had to make this Fudge Smoothie! Because who throws away fudge, really? Plus it was so delicious I had to find some other good use for it while it was still fresh because I like fresh desserts.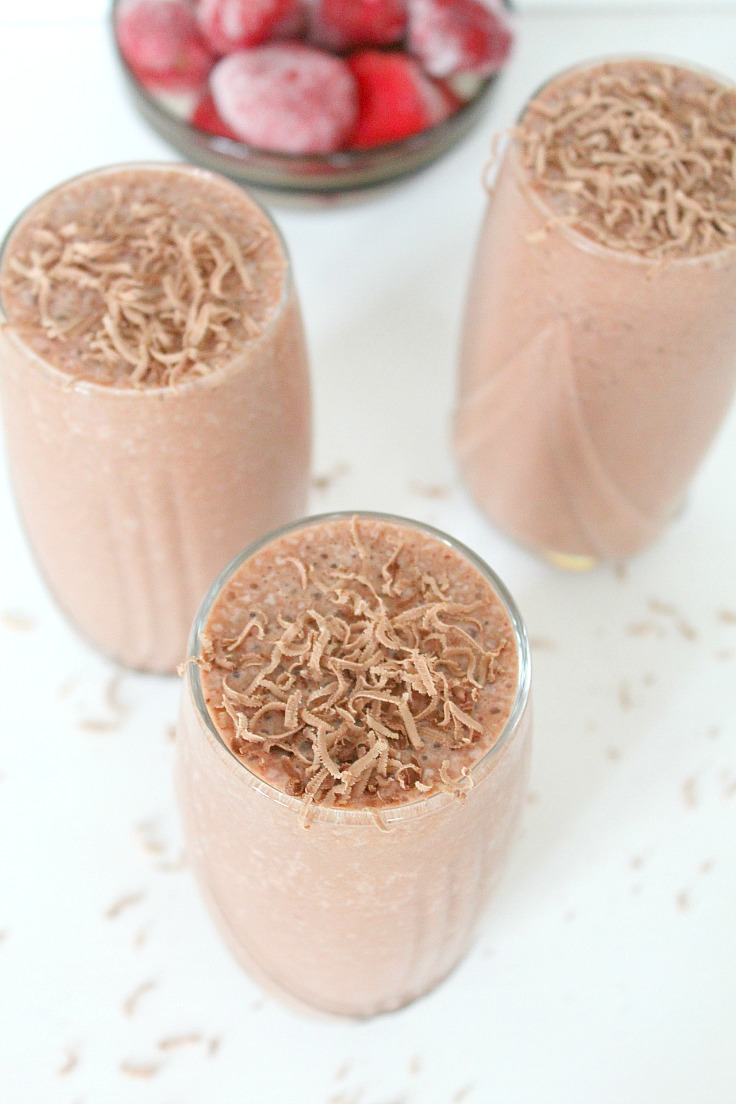 I also had some frozen strawberries and cherries and I meant to make a healthy smoothie as breakfast but then this recipe came to mind. Plus fudge and strawberries seem like such a good match, don't you think? This fudge smoothie was so good that I had to make another small batch of fudge so that I make more smoothies for my family. Some served it as breakfast, some as dessert and some thought it makes an awesome snack which is true. Sometimes it's ok to indulge, especially with smoothies like this, which are basically a healthy blend of fruit and yogurt with just a very small touch of chocolatey goodness.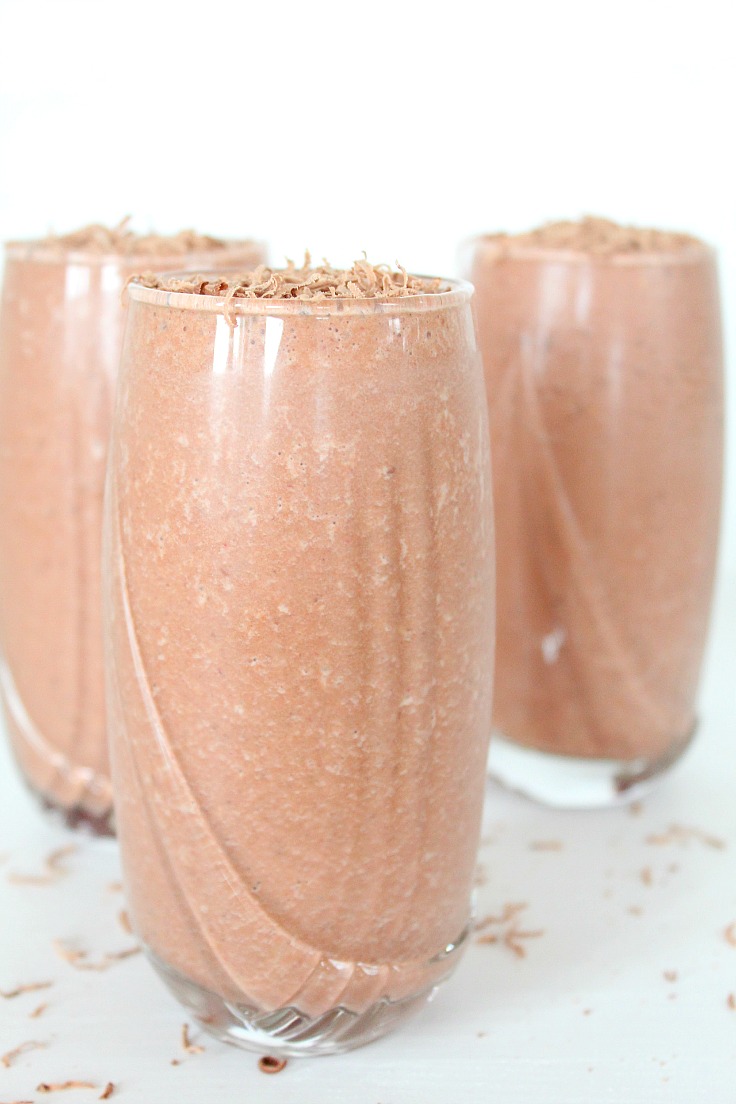 This smoothie is so smooth and rich and velvety and tastes divine! I added just a splash of orange juice because I was afraid it's going to taste too sweet but if you like your smoothie sweeter, skip the orange juice. I also added some ice chips and made it a little less creamy so I can sip it through my straw (that is until all the grated chocolate I added on top for photography purposes got in my way; so rude!)
So if you have any left over fudge give this fudge smoothie a try! You'll love every sip of it!