Headband pattern with side buttons
Article may contain Amazon & affiliate links. As an Amazon Associate I earn from qualifying purchases at no additional cost to you.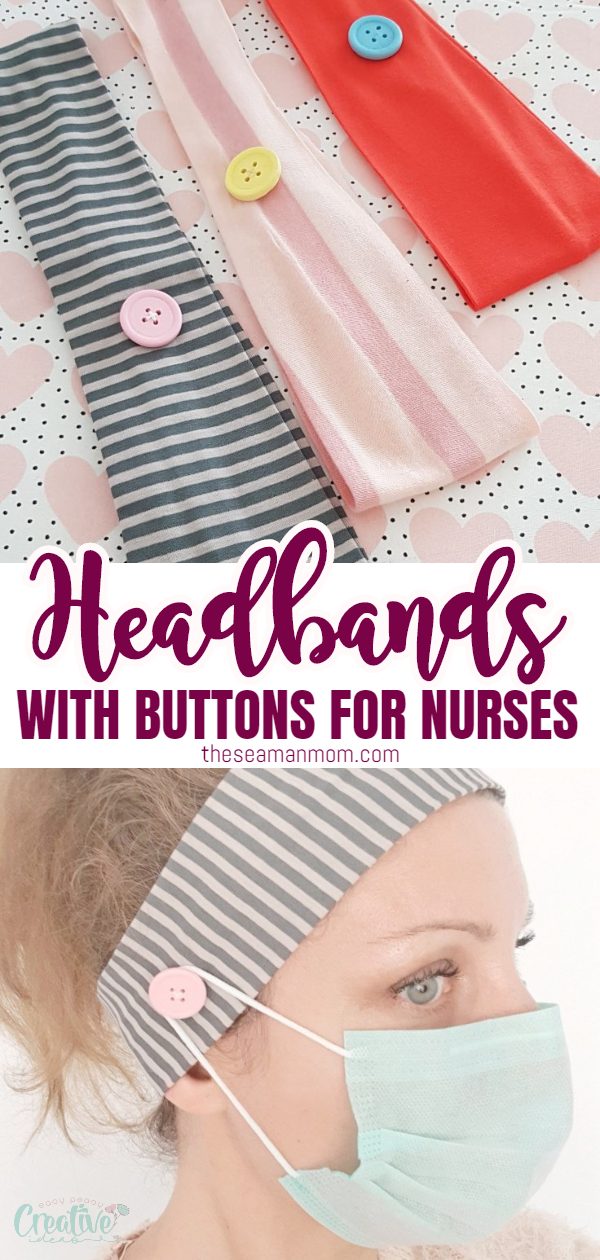 What is it about headbands that makes them so irresistible?! This headband pattern is great for those trying to keep hair out of their face but also a nice and easy last minute handmade gift idea!
Headband pattern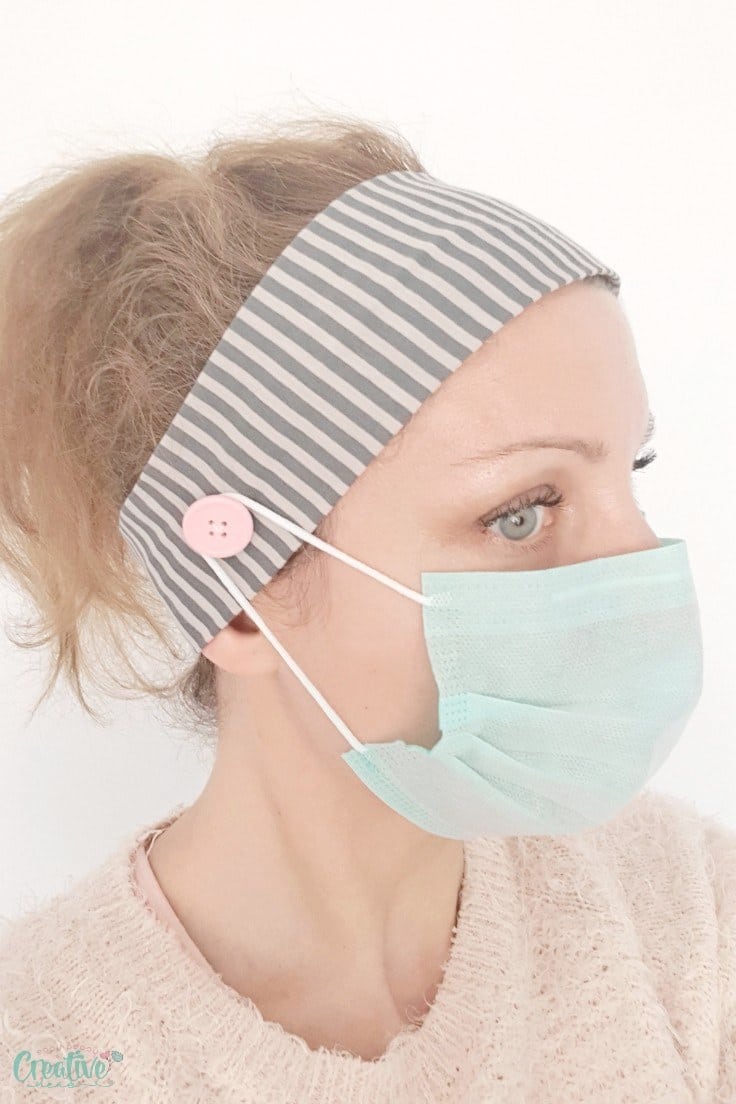 Hey, guys! Today I'm back with a headband pattern with a little twist. These cute and useful DIY headbands are perfect for keeping your hair out of your face for sports, when washing your face in the morning or night or at dinner time to keep your hair out of your plate. And not to mention they're great for hiding my gray hairs these days when dyeing my hair is the last thing on my mind.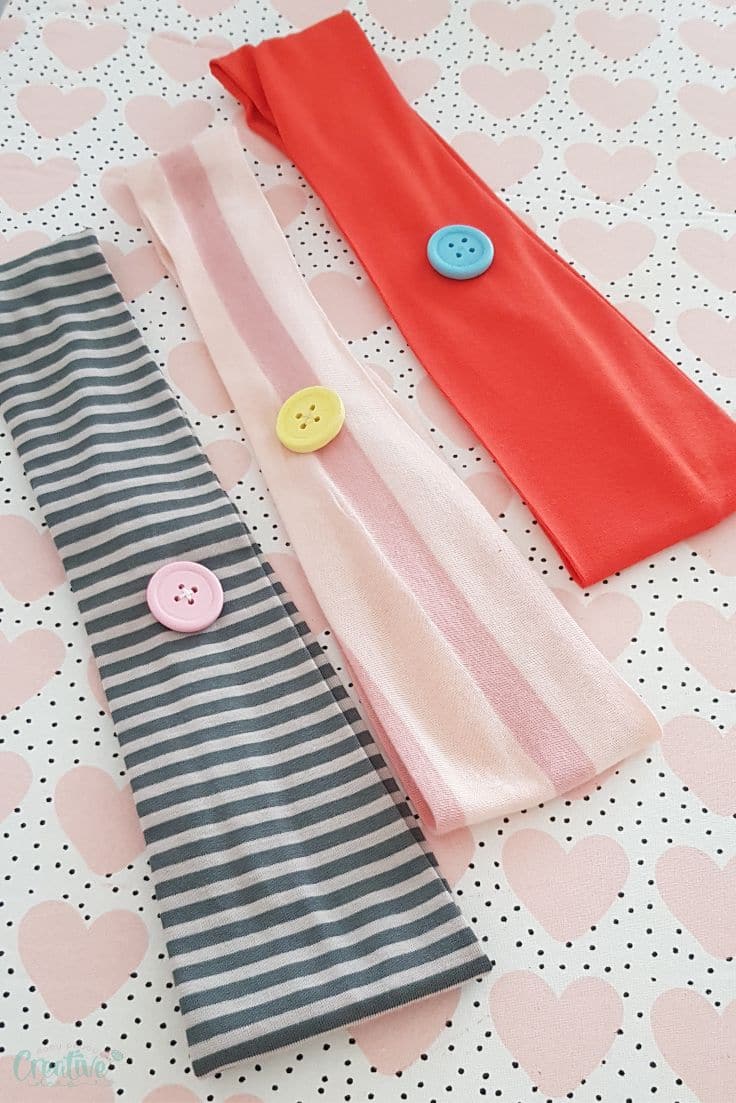 If you are making masks with elastic , you might wanna consider including a few stretchy headbands for nurses, as a token of your appreciation for all the medical personnel wearing face masks for extended periods of time.
If you need a face mask pattern, here are the ones I made.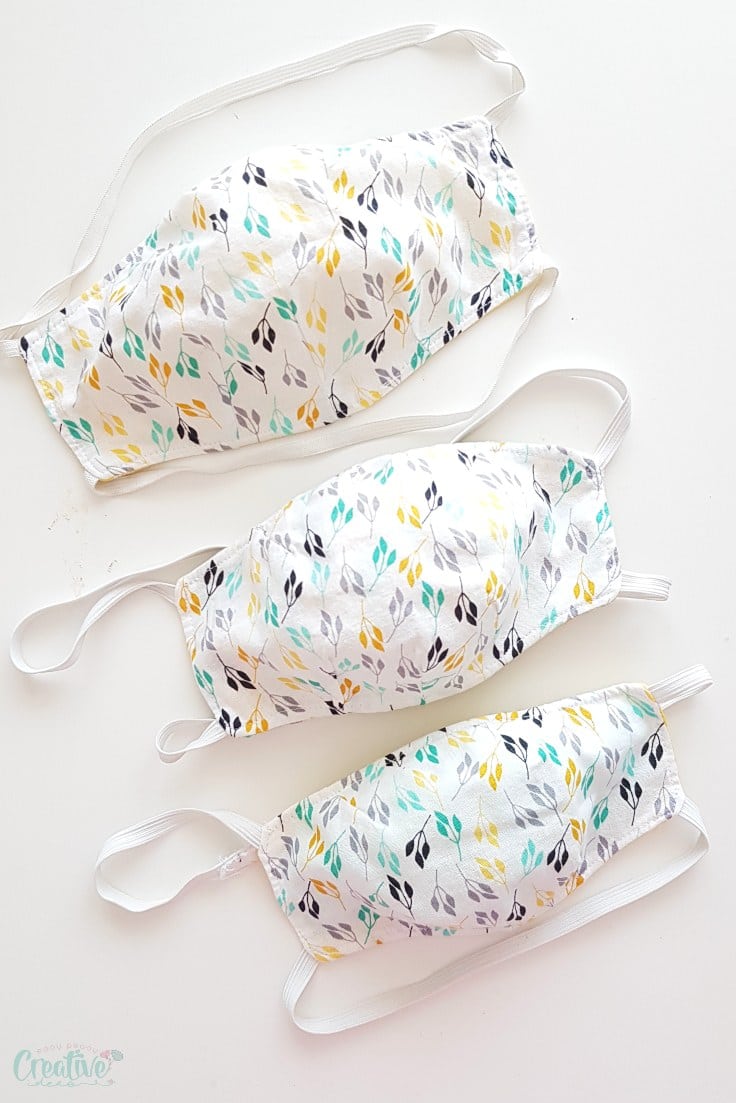 This is a headband with buttons to reduce ear irritation. If you ever got to keep those face masks on for a few hours you know what I'm talking about! This ear saver headband pattern is so simple to sew and use but make such a big difference for someone wearing a mask for long periods of time. Just add a button halfway on each side, just above the ears!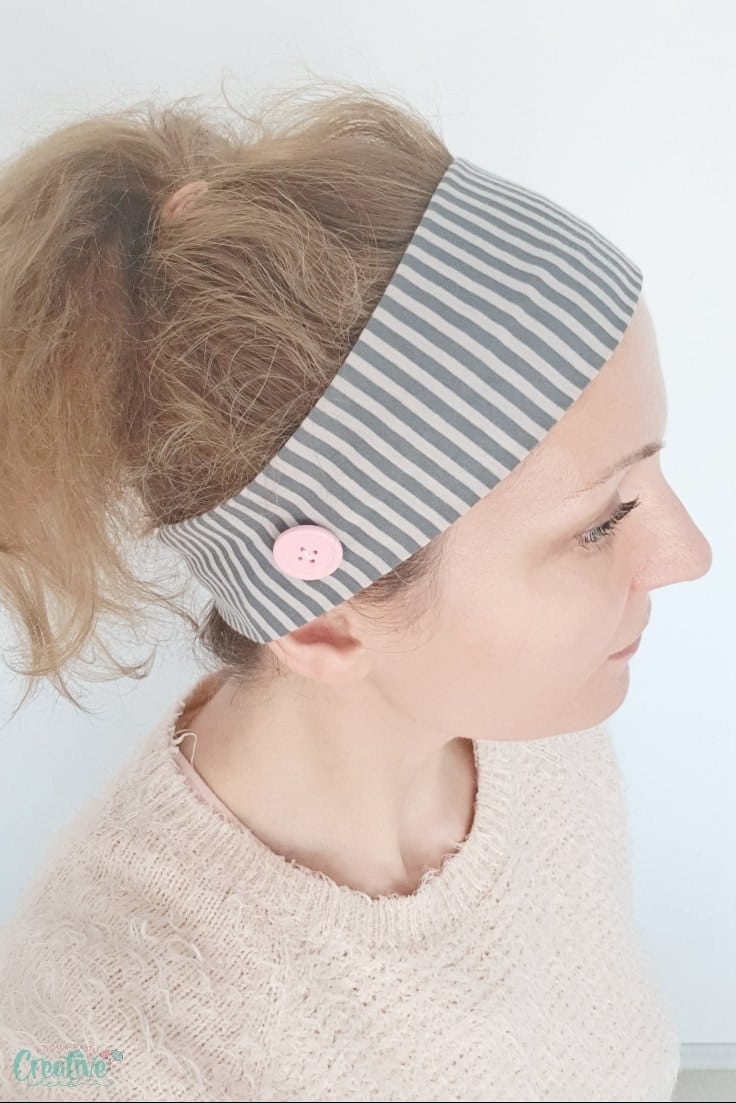 Similar posts you will love:
This headband pattern for nurses only takes a small amount of stretch knit fabric, so it's a great way to use up some of your fabric scraps. And they are so easy to make, you can easily whip up several in just a matter of minutes!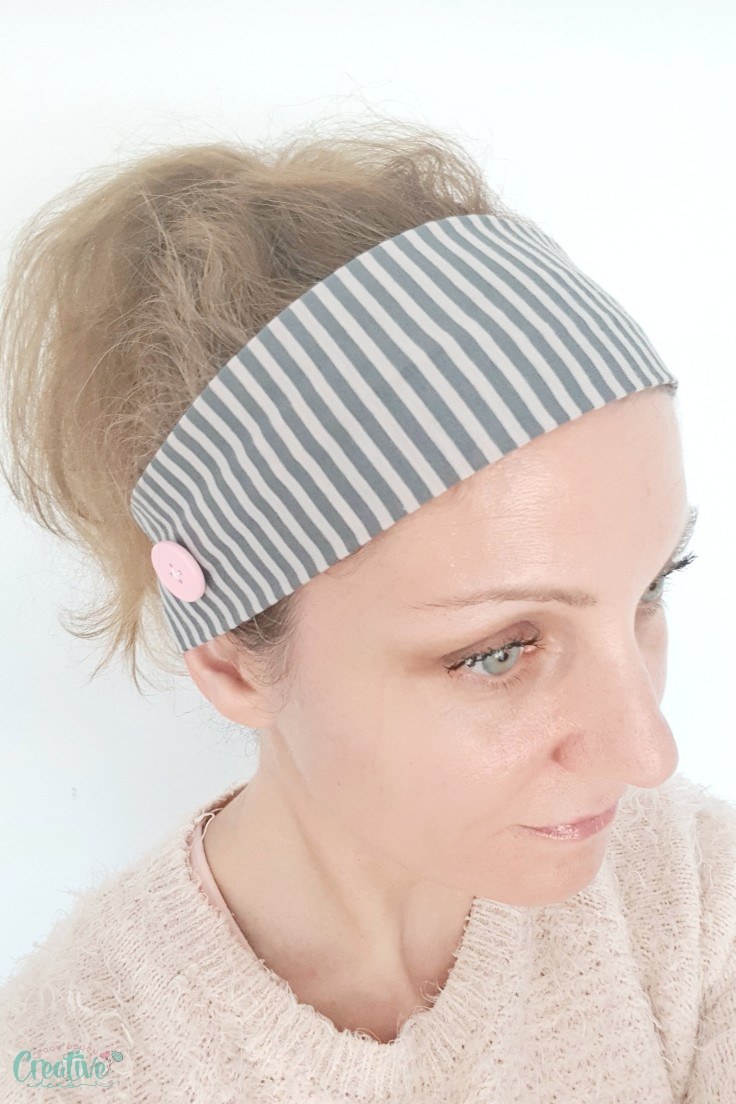 While the pattern for this project is super easy to figure out I made a headband pattern to make things easier for you. This pattern is slightly different than the one I used to make the headbands in this tutorial. The reason is I realized the original pattern is not as practical so I decided to offer you an upgraded version. The pattern is available for purchase here.
Because these headbands with buttons for masks were sewn with some stretchy knit fabric, I used a ballpoint needle and a roller presser foot to make sewing these headbands smooth and fuss free!
Headband sewing pattern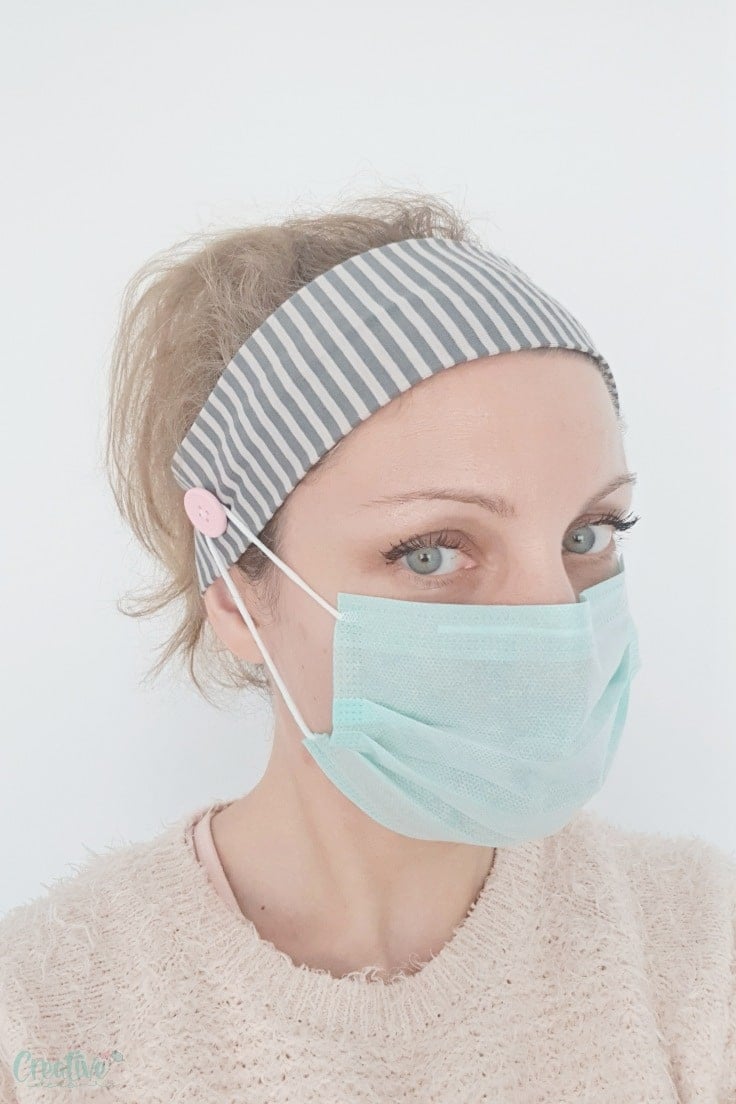 Materials:
knit fabric
scissors
pins
matching thread
hand needle
pressing iron
2 buttons
Directions:
1. Fold the knit fabric wrong sides together and place the pattern on the fold. Cut one.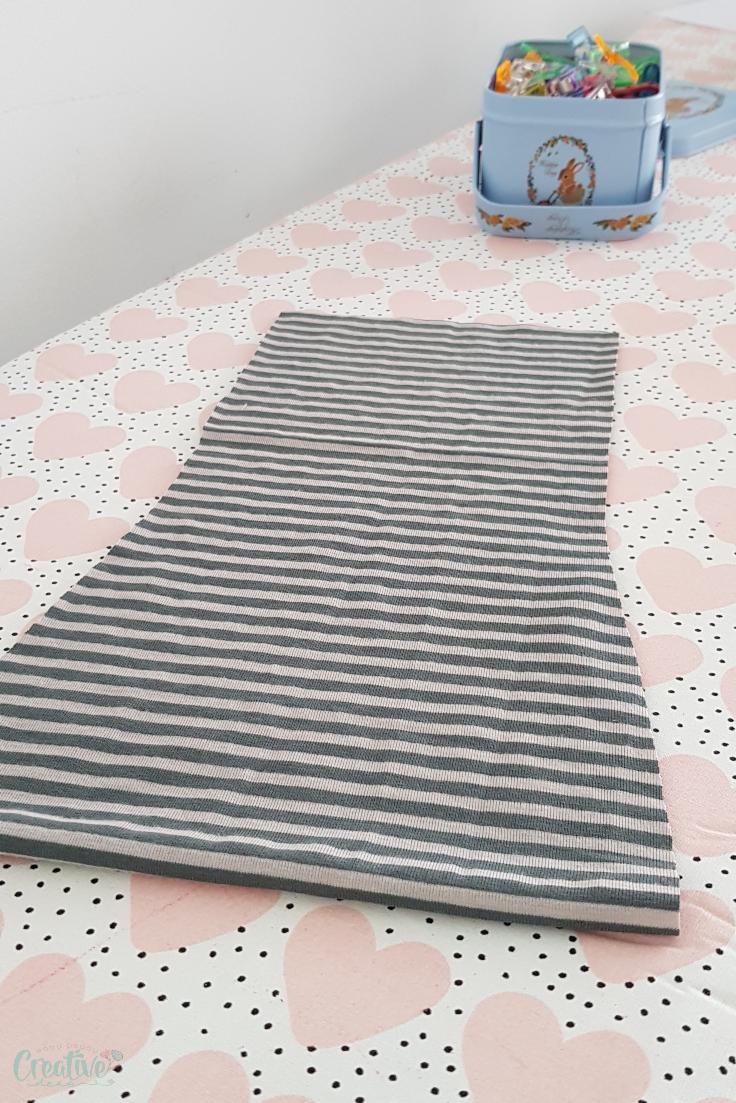 2. Open the strip and fold it in half lengthwise, with wrong side out. Pin the raw side and sew using a stretch stitch, with 1/2″ allowance. Leave a 2″ gap in the seam, about 2″ before the end of the seam.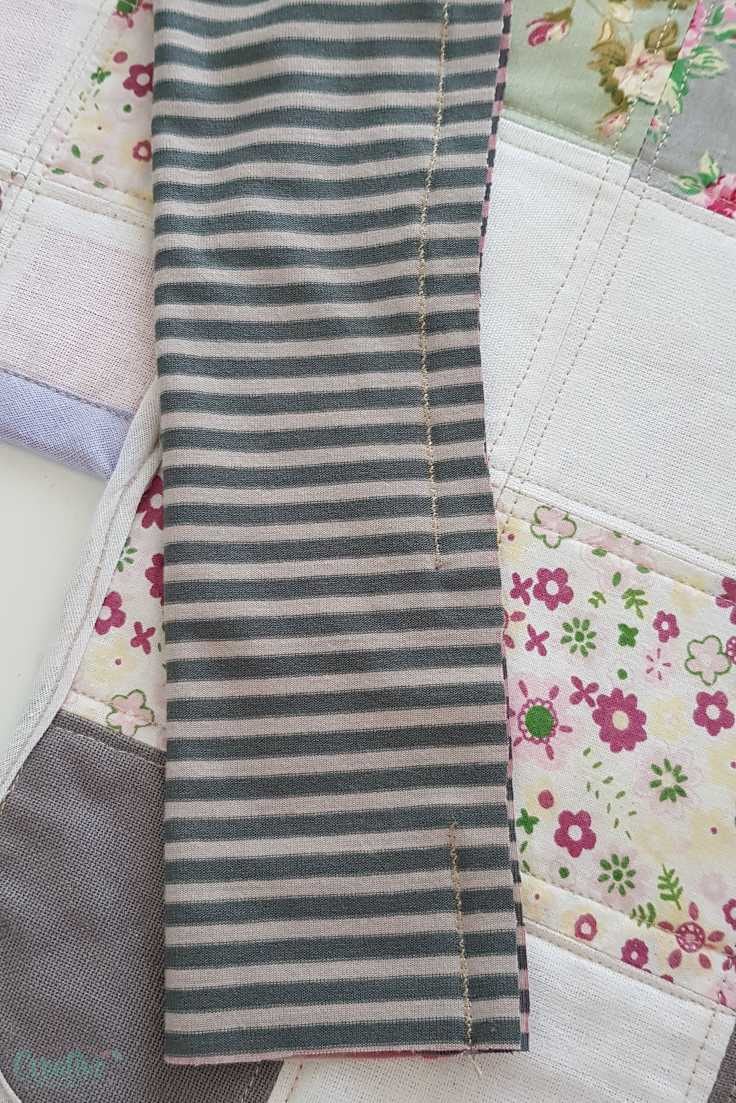 3. Turn the tube right side out, place the seam in the middle and press.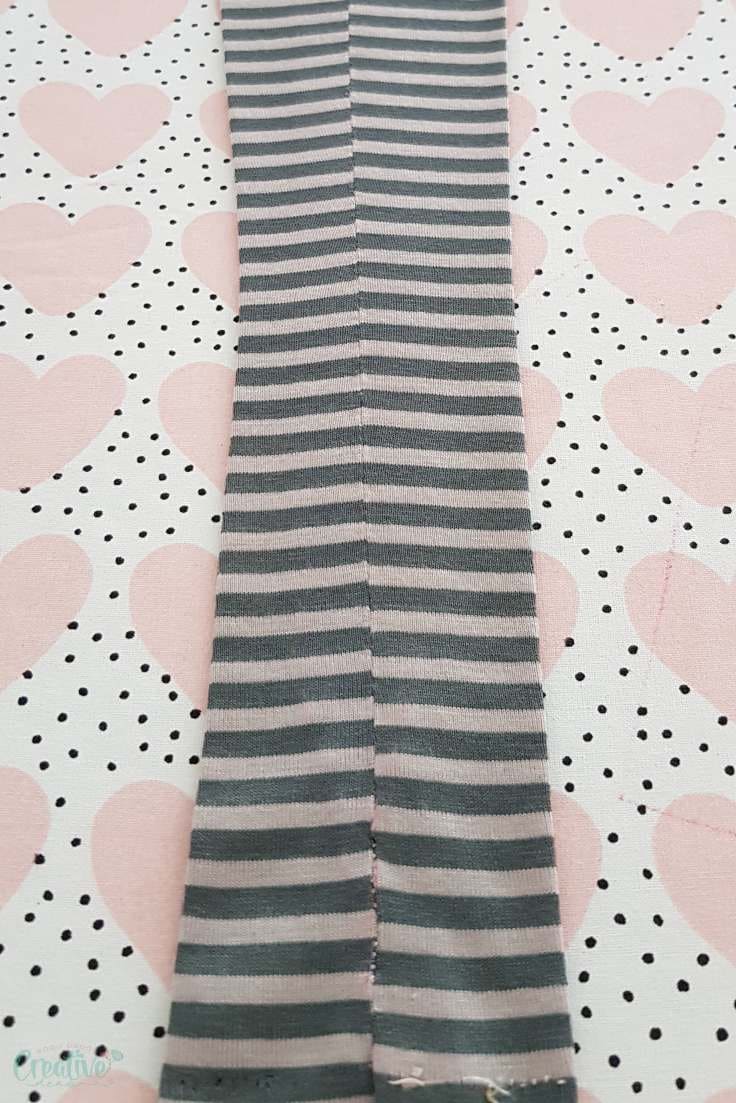 4. Place the tube with the gap end to the right.
5. Roll the right end towards the left end until the ends meet.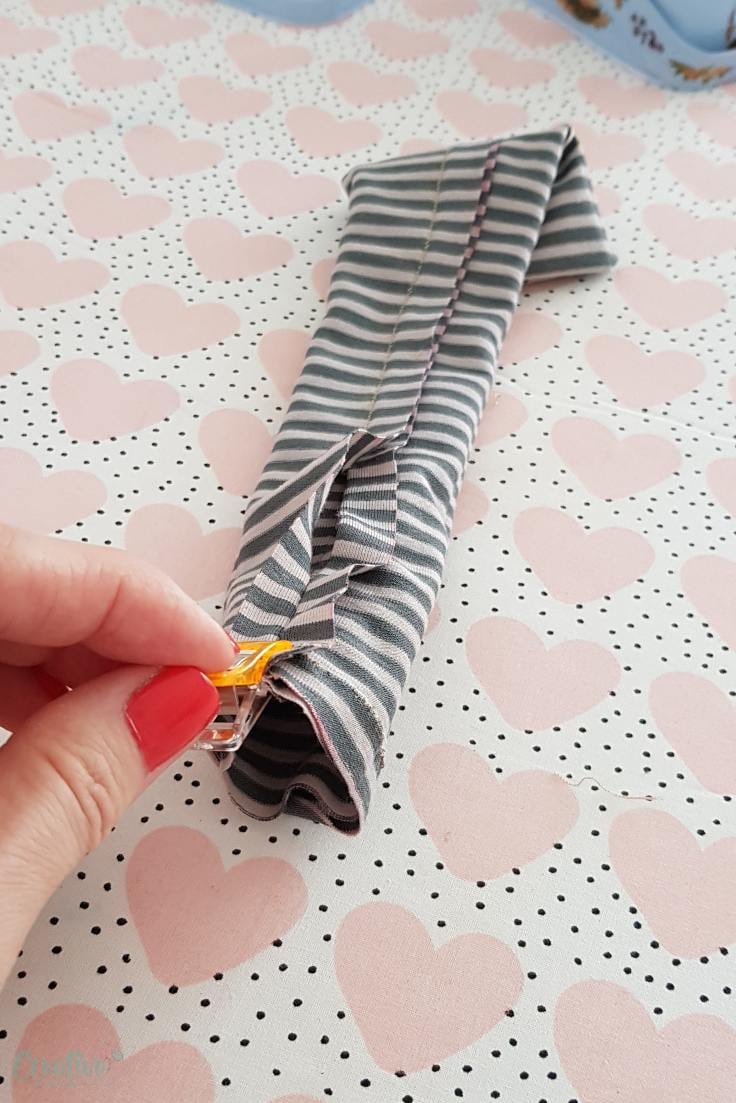 6. Make sure the seams are matching, pin and sew with 1/2″ allowance. Keep the seam in the middle.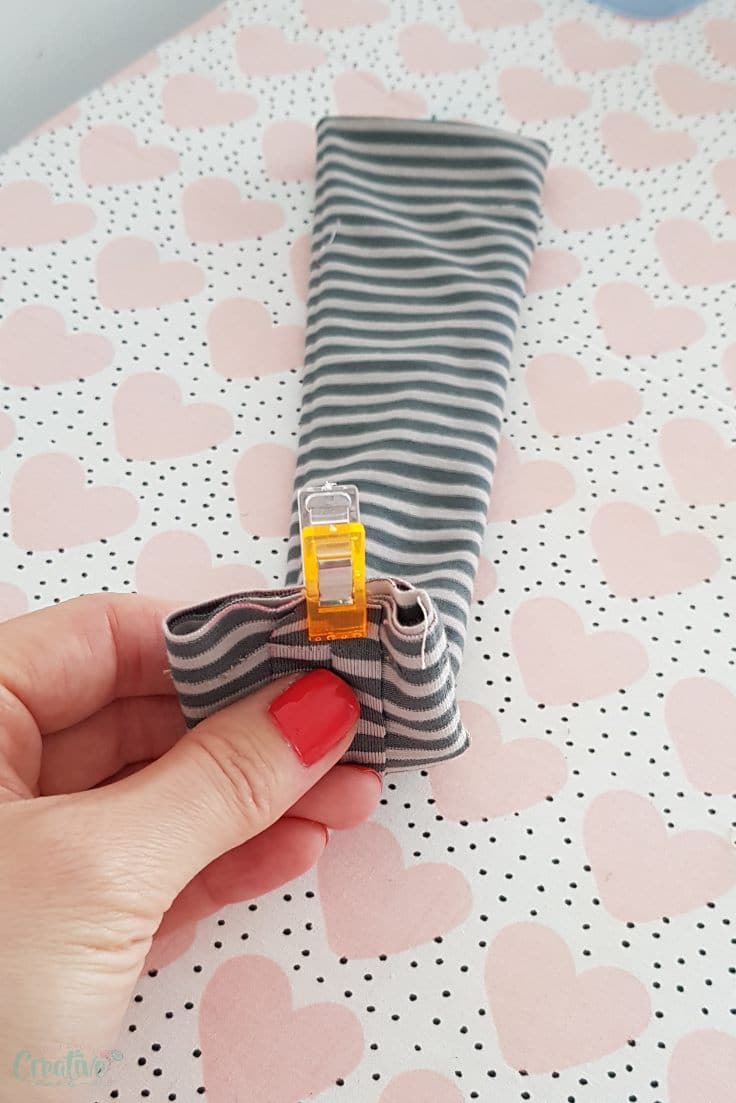 7. Turn the headband right side out through the gap.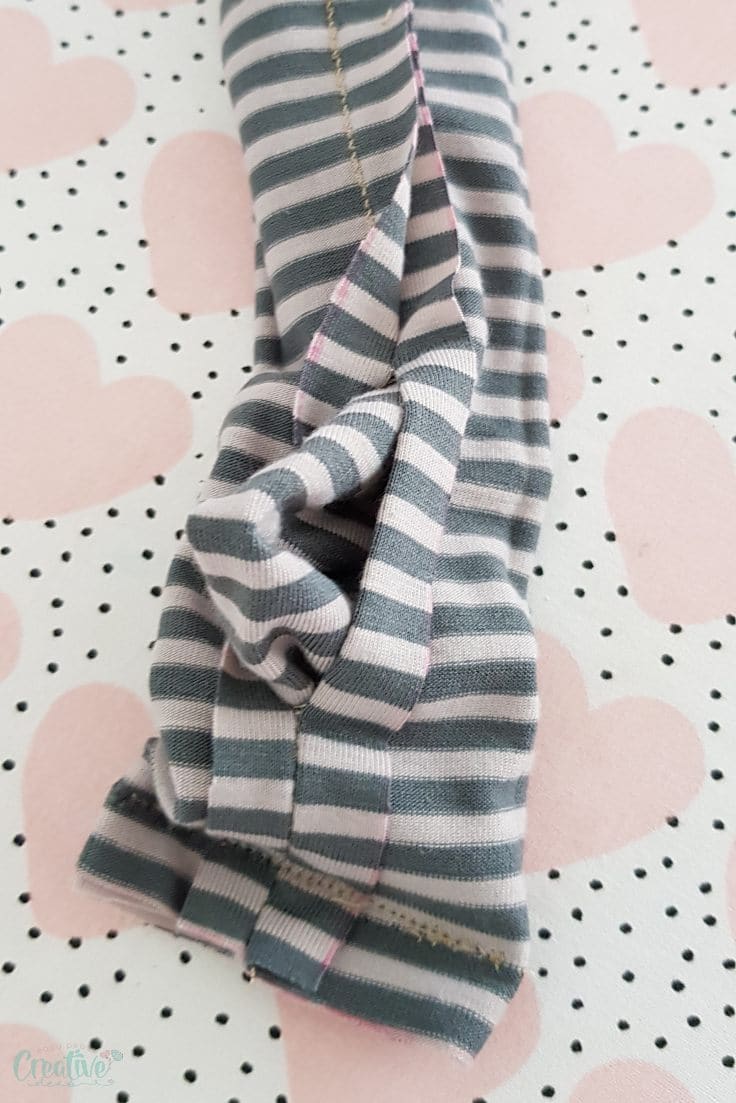 8. Using a hand needle, close the gap with a ladder stitch.
9. Put the headband on your head and mark above both ears.
10. Sew the buttons on each side, on these marks and you're done!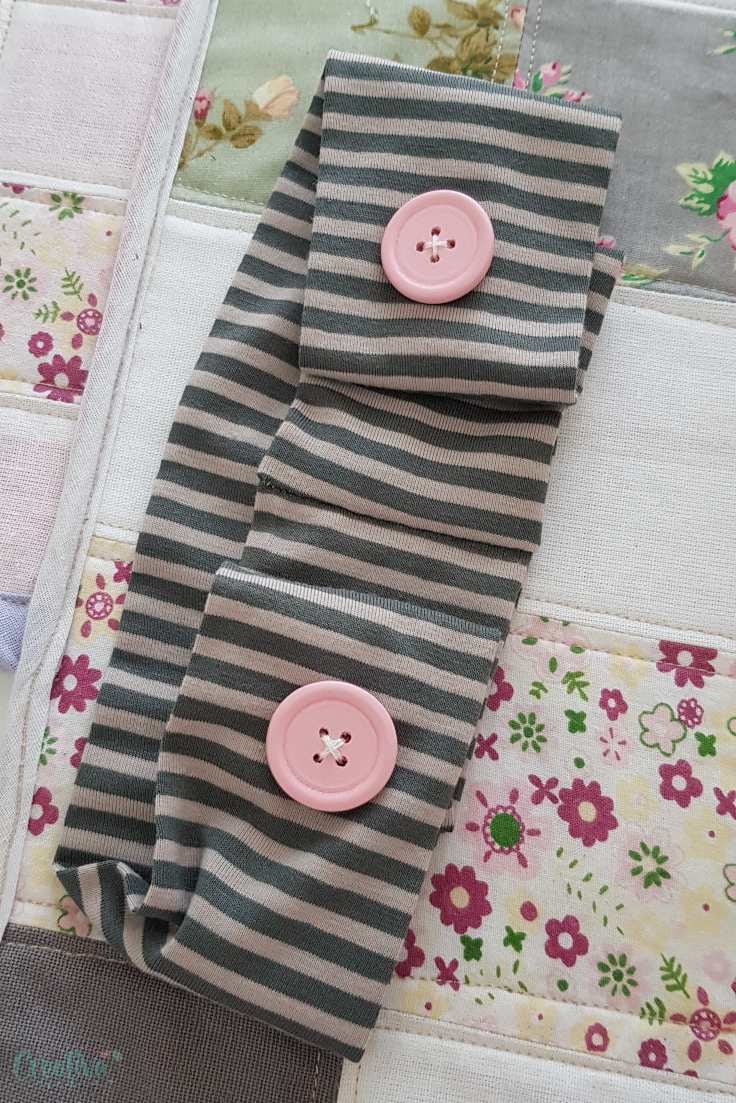 These headbands can be worn over the ears as as ear warmers or behind the ears. Either way they're a great way to keep the elastics in the face masks away from the ears to avoid irritation.
Pin to save for later