Creamy, thick and comforting, this lovely easy creamy potato soup will warm your soul and it's perfect for the whole family, even the pickiest of kids.
Homemade Potato Soup Recipe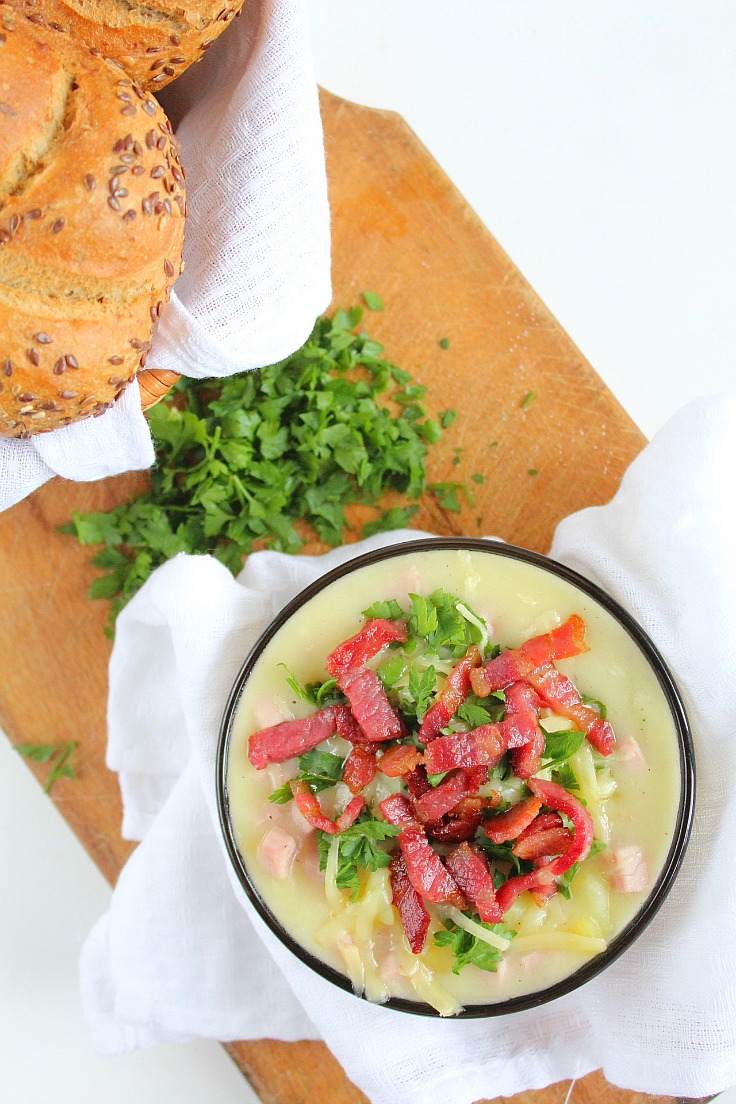 I don't know about you but I love soups, in every season! They're healthy, hearty and quite filling and most times they're well received even by my picky daughter. Just like this amazing easy creamy potato soup! I mean, potato and cheese? Yes, please, anytime!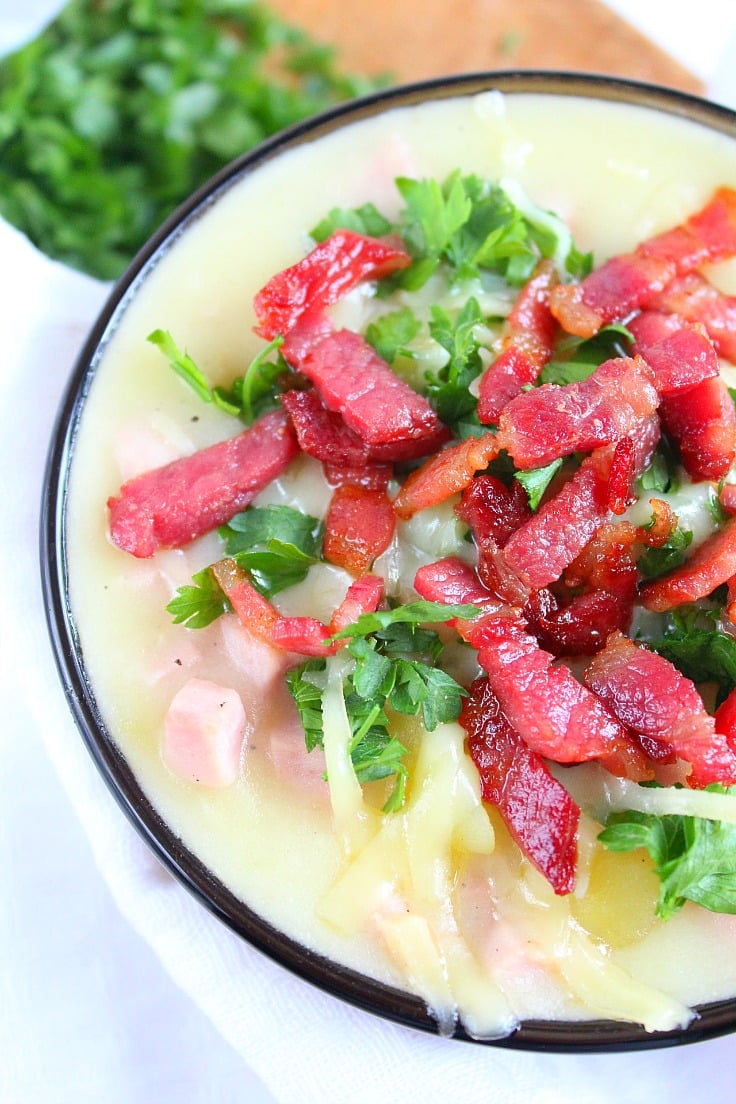 SEE MY MOST RECENT VIDEOS HERE
This creamy potato soup with bacon is so flavorful and rich, loaded with tons of yummy ham, potato chunks, onions, cheese and crispy bacon bits. It may not be the healthiest option but is there anything better than bacon? We absolutely love this easy creamy potato soup! It's also pretty quick to make, great for busy families!
If you want to make this easy creamy potato soup quicker, use store bought chicken broth and cream of celery soup. I personally like my dishes to taste more "homemade" so I boiled some chicken backs and used the broth and added fresh celery to my potato soup. If you want to use homemade chicken broth but need to make your potato soup quicker, prepare the chicken broth in advance and refrigerate.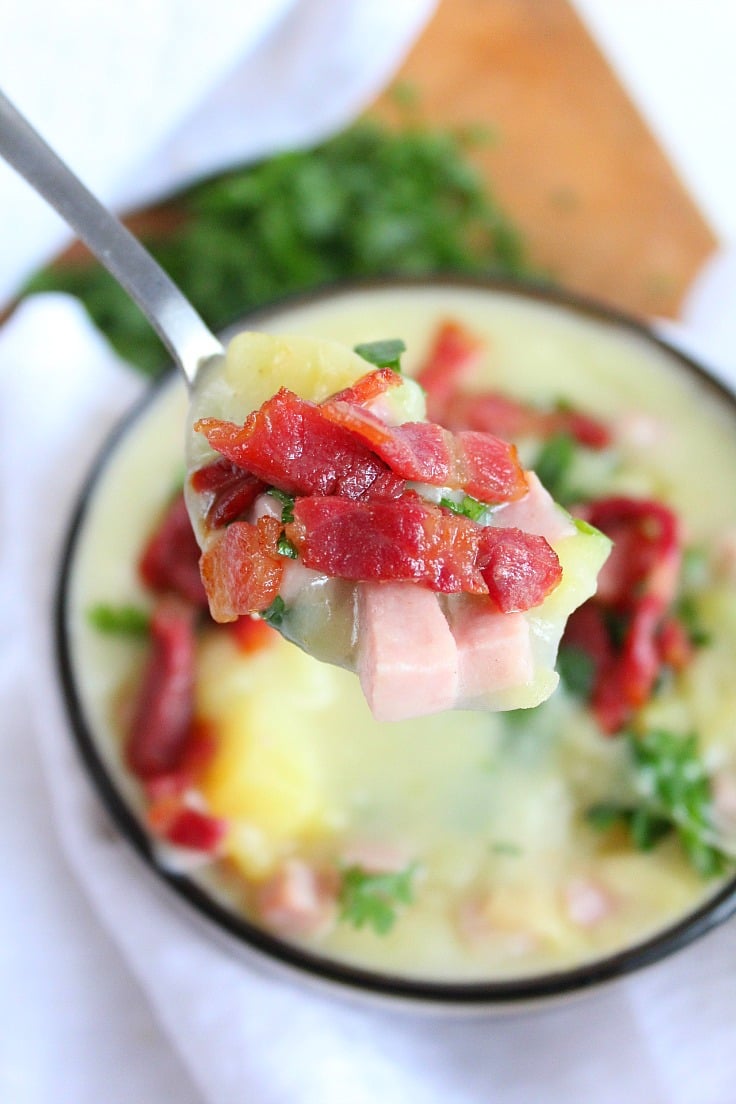 I also wanted to add a bit of a smokey to my easy creamy potato soup so I used smoked ham but regular would do just fine. You may want to savor this easy homemade potato soup slowly as it's so delicious!