Article may contain Amazon & affiliate links. As an Amazon Associate I earn from qualifying purchases at no additional cost to you.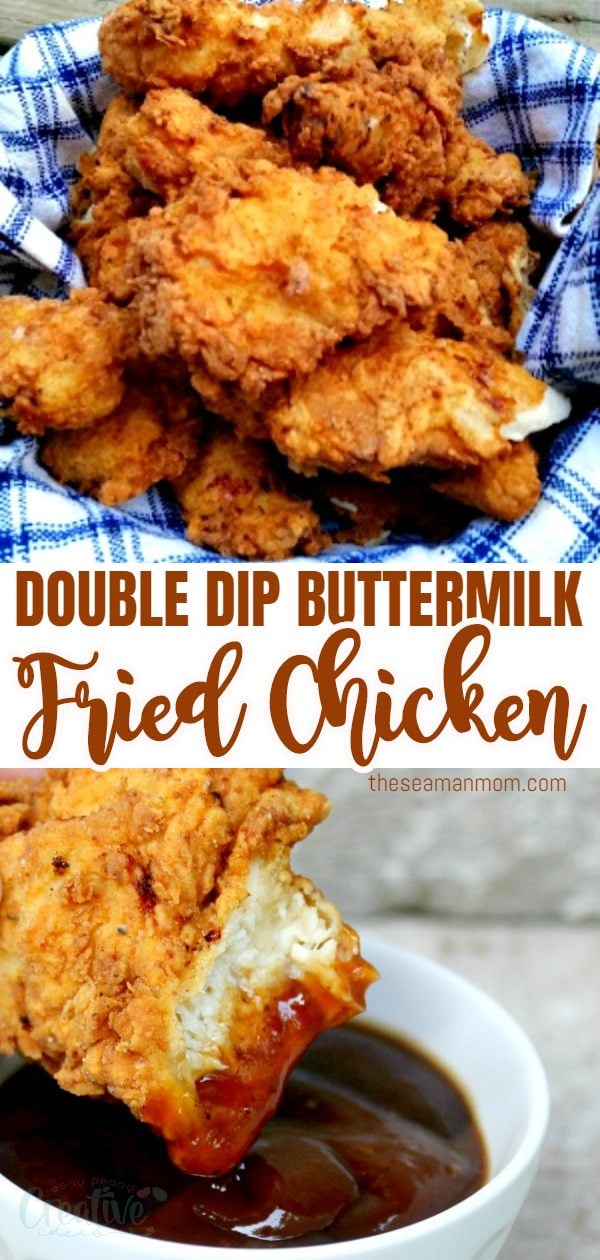 Do you love crispy buttermilk fried chicken but you can't seem to get the recipe right? Chicken is a household staple, but fried chicken can be hard to really nail! When you're looking for a Goldilocks-level of fried chicken goodness, here is the best buttermilk fried chicken recipe you will ever need. People will love your buttermilk fried chicken tenders and ask you to make this recipe for every picnic, potluck or barbecue!
Buttermilk Fried Chicken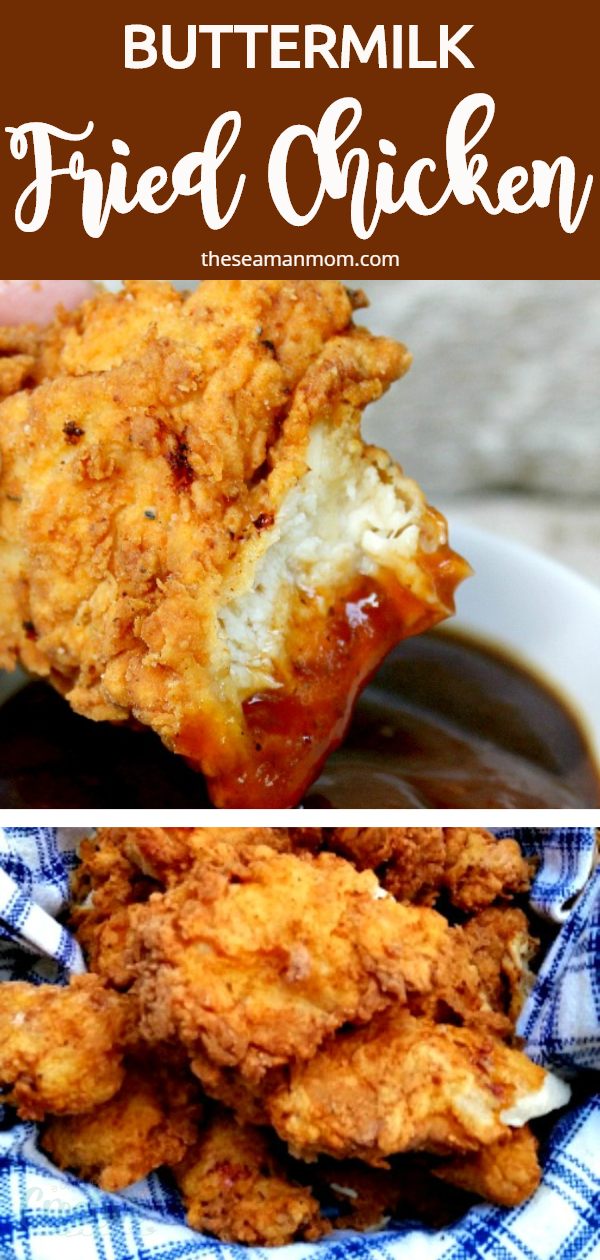 I grew up in a big family, so everything came in bulk! With 6 kids to feed, it seemed mom spent a large portion of her day either at the market, preparing food, cooking it, serving it or cleaning it up. To save money, mom served food that was as easy on the budget as it was to make, recipes similar to this yummy buttermilk fried chicken. It may sound daunting, but it's way easier to make than most people think.
At this point, you can probably guess that one of our favorite meals growing up was mom's buttermilk batter fried chicken. She had the best buttermilk fried chicken recipe on the block! She even won a few ribbons in her day for that munchy, crunchy and lip-smacking double dipped fried chicken. I've spent some time trying to nail down her recipe, and of course, I'll never make it just like she did but I've gotten pretty close.
For those of you who are looking to make a different chicken dish (fried or not fried), I have a few other chicken recipes up my sleeve. I'm a big fan of unique flavor combos, so I've been loving these recipes lately. Try them out and let me know what you think!
More chicken recipes:
In my opinion, what sets good fried chicken apart from outstanding fried chicken is based on two things:
1) The spices you put in your flour, which are used to coat the chicken and
2) The level of crispness you can achieve from your fried chicken. Here's the thing about crispness: It's all about how much flour mixture is on the chicken when you lower it into the hot oil. There's a common misconception that fried chicken gets crisp based on how long it is fried. So let's debunk that myth right here, right now. You don't need to go crazy with frying your chicken just to crispen it up. All you need to do is double dip.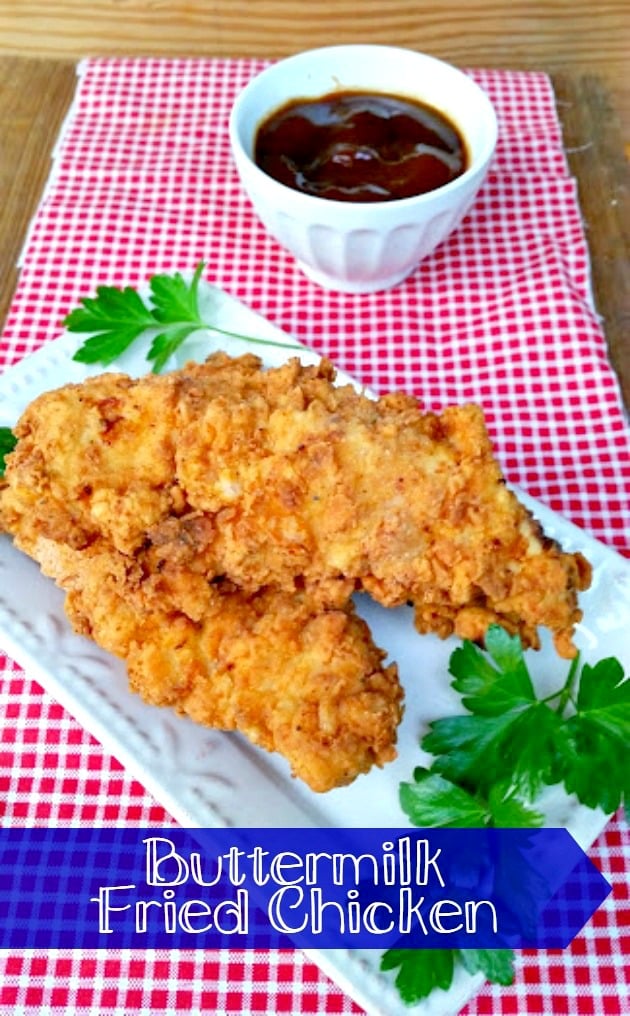 Wait…. Double dip? You're probably thinking I sound totally crazy and a little barbaric for bringing up the much-hated habit of double dipping. Don't worry, though—we're talking about a different kind of double dipping. Double dipping was my mom's secret weapon for cooking up a killer fried chicken—and it was her secret to winning those ribbons at the country fair every year!
Most popular recipes:
Double dipping simply means dipping the chicken into the buttermilk, then dipping it into the flour and repeating the process one more time. Rather than a quick dip into the buttermilk and then flour, we're coating the chicken one more time to give it a crisp edge all over. It just makes a world of difference in the flavor and the crunch factor, which is pretty important if you ask me.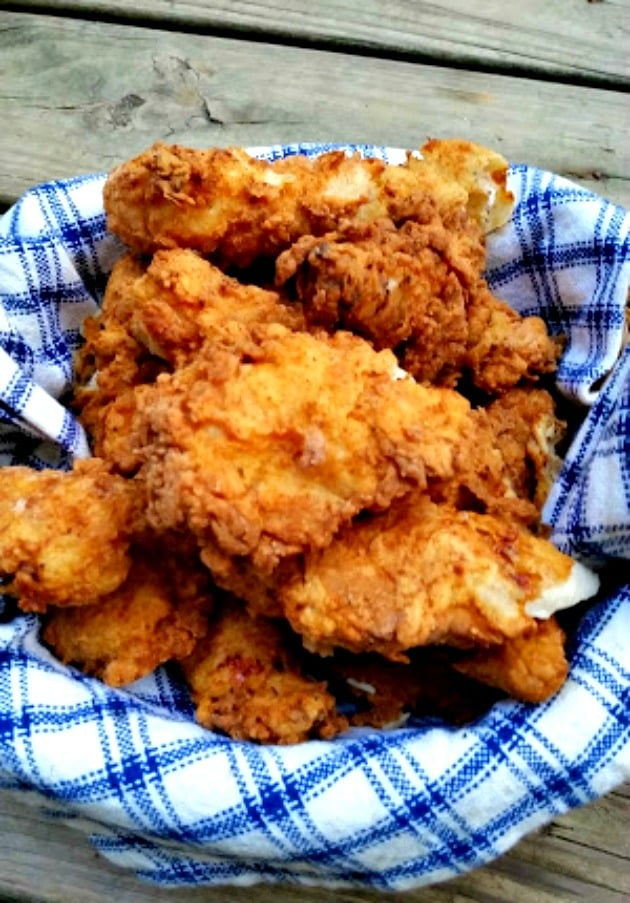 I know when I'm craving fried chicken, I'm emphasizing the fried. I want crunchy and crisp on the outside and juicy on the inside. That's why you double dip. Keep this technique in mind when you're making this recipe. It's simple, takes virtually no time, and makes a huge difference in the taste and crunch of your chicken.
Ready to get started? I promise you if you follow the steps in this buttermilk fried chicken, you are going to have people doing two things. They are going to beg you for the recipe and they will ask you to make/bring these buttermilk chicken tenders to every potluck, school function, BBQ, picnic or any other event when you are expected to bring food!