Love fried chicken but you cannot ever quite get the recipe right? Here is the best buttermilk fried chicken recipe you will ever need! People will love it and ask you to make it for every picnic, potluck or barbecue!
Best Buttermilk Fried Chicken Recipe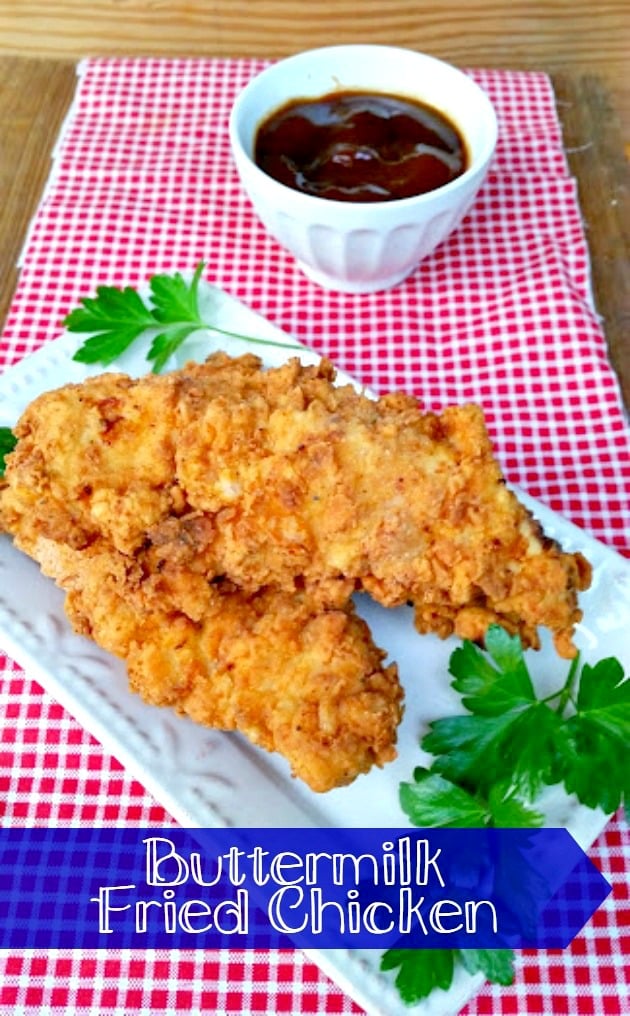 I grew up in a big family, so everything came in bulk! With 6 kids to feed, it seemed mom spent a large portion of her day either at the market, preparing food, cooking it, serving it or cleaning it up. To save money, mom served food that was as easy on the budget as it was to make. Back then, you would visit the local butcher for good cuts of meat, pork or poultry. It was actually more cost-effective to buy from the butcher than it is now (too bad if you ask me!) One of our favorite meals was mom's fried chicken. She had the best buttermilk fried chicken recipe on the block. She even won a few ribbons in her day for that munchy, crunchy and lip smacking chicken.
SEE MY MOST RECENT VIDEOS HERE
In my opinion, what sets good fried chicken apart from outstanding fried chicken is based on two things. One of them is the spices you put in your flour, which coats the chicken. The other is the level of crispness you can achieve from your fried chicken. Now, many people think this is accomplished by how long you fry the chicken, but it is actually how much flour mixture is on the chicken when you lower it into that hot oil! So, one of my two secret weapons for the best Buttermilk Fried Chicken Recipe you will ever need, is double dipping your chicken into the flour!

SEE MY MOST RECENT VIDEOS HERE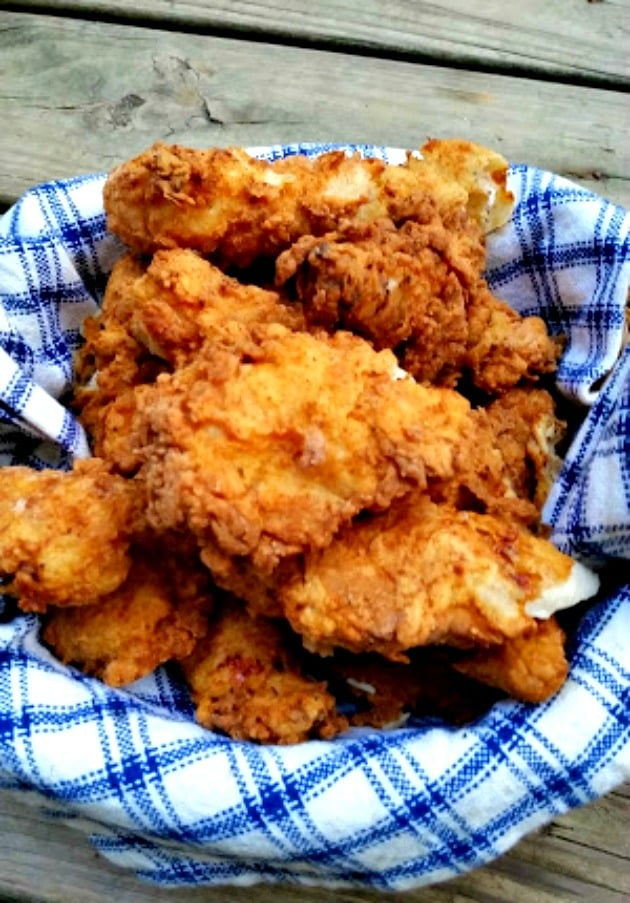 Double dipping was mom's secret to winning those ribbons at the country fair every year! When she made her best Buttermilk Fried Chicken Recipe, she would dip the chicken into the buttermilk, dip it into the flour and then repeat that process one more time! It just makes a world of difference in the flavor and the crunch factor (which is pretty important when I crave fried chicken.) I promise you if you follow the steps in this Buttermilk Fried Chicken Recipe, you are going to have people doing two things. They are going to beg you for the recipe and they will ask you to make/bring the Buttermilk Fried Chicken Recipe to every potluck, school function, BBQ, picnic or anything else where you are expected to bring food!