A delicious and simple recipe, these easy spiced herb roasted sweet potato wedges are a great and healthier alternative to chips or fries!
Spiced Herb Roasted Sweet Potato Wedges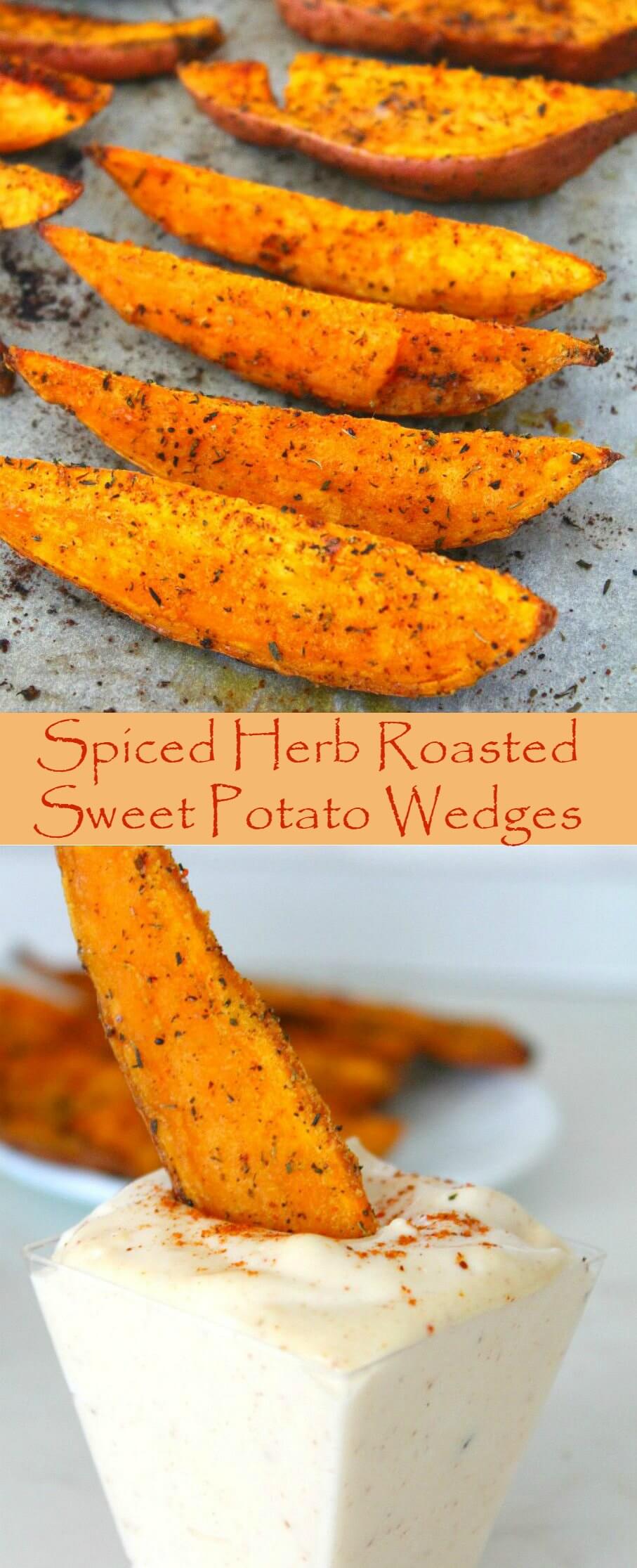 As you may know, I've got quite "the hots" for sweet potatoes lately. The spiced herb roasted sweet potato wedges is another easy and delicious recipe, made with just a few ingredients and is sure to become a favorite with the first bite!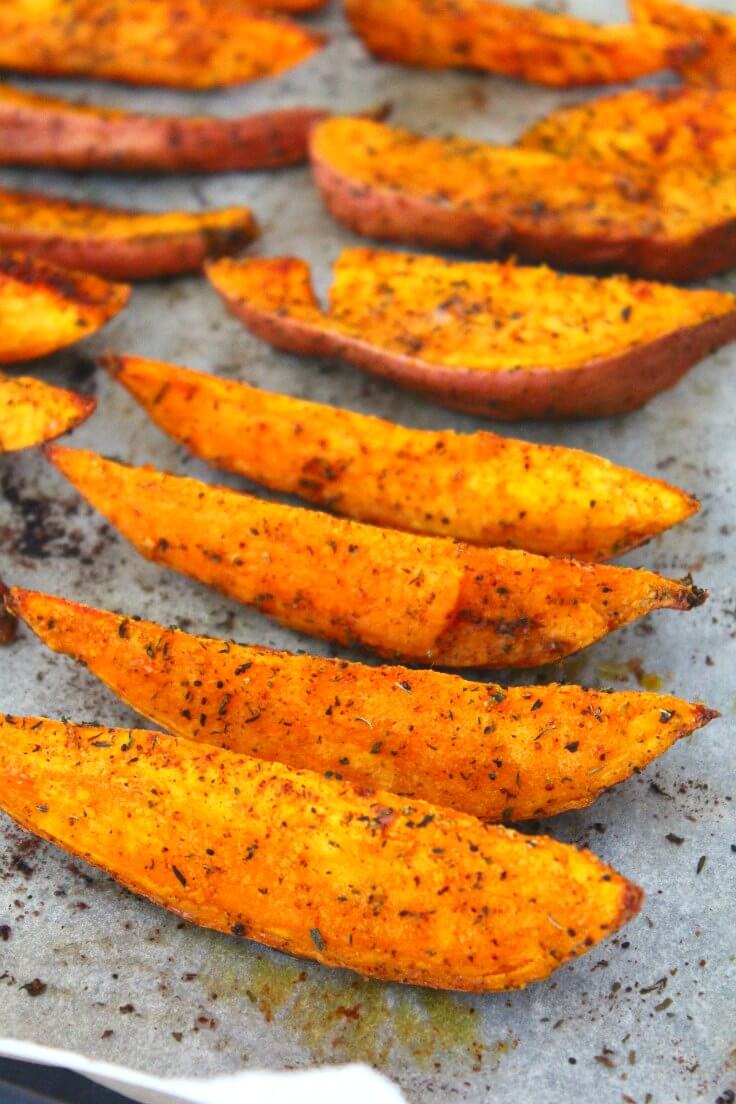 SEE MY MOST RECENT VIDEOS HERE
The thyme, chili and the garlic mayonnaise sauce give great flavor to these thick and crisp spiced herb roasted sweet potato wedges. They make great appetizers for parties or just a flavorful side dish or snacks. Not to mention perfect finger food for game night, potlucks or barbecues; a true delight! Roasted to perfection, these will have everyone asking for more!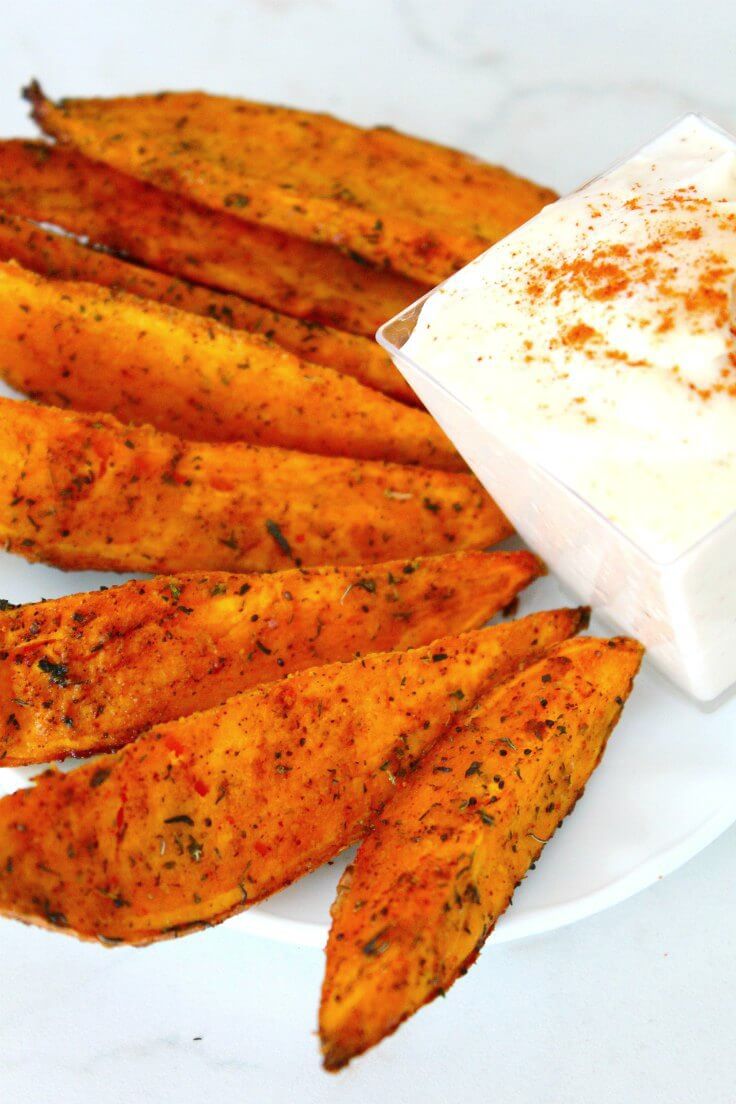 And since these spiced herb roasted sweet potato wedges are so easy to make, you'll be happy to keep your crowd happy and make some more! I used a few medium sweet potatoes that I scrubbed clean and I left the skins on them, but if you would like you can peel them; I just don't think they'll be as crispy.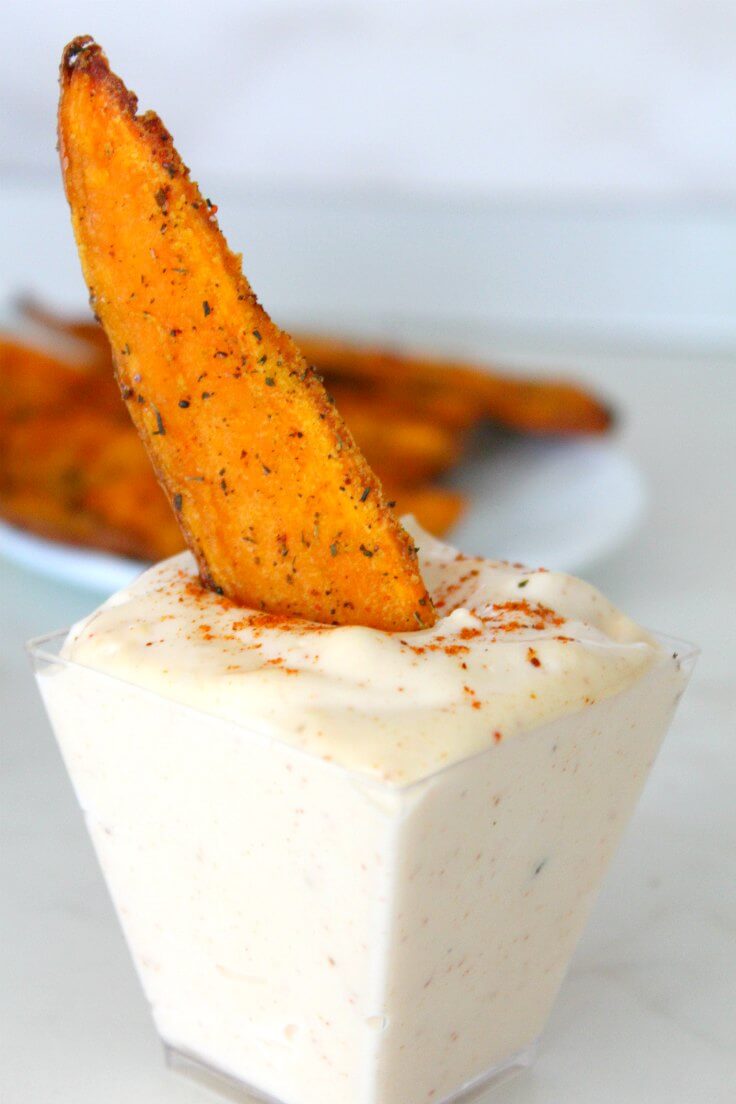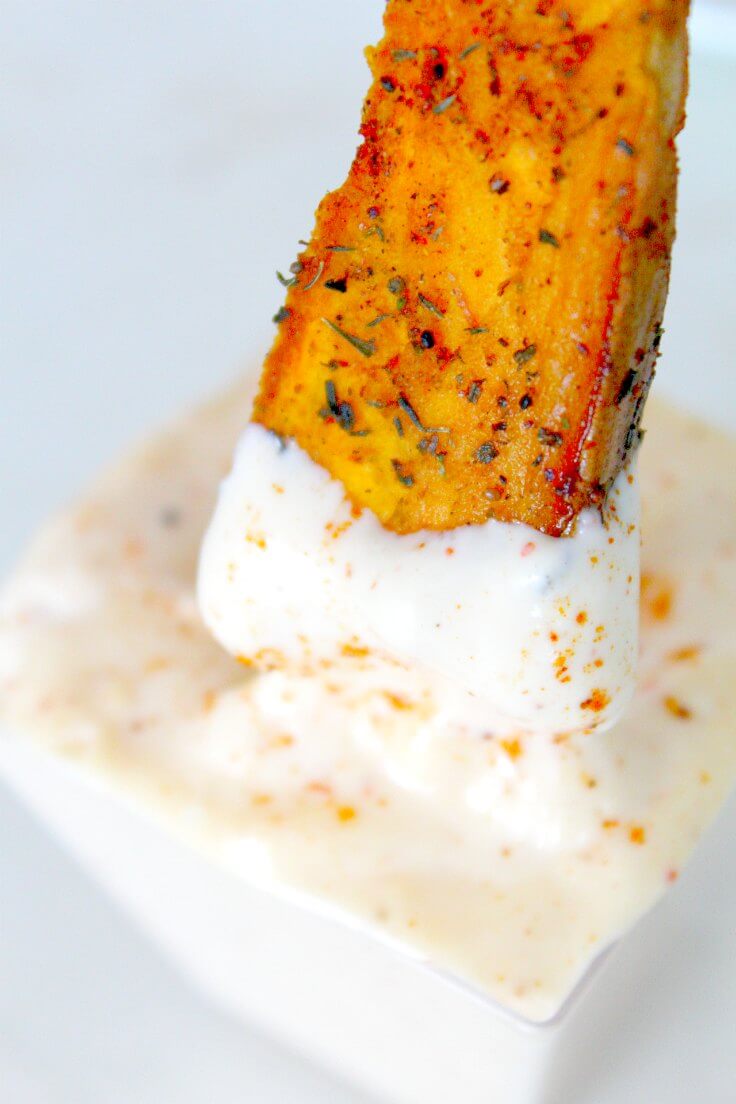 I cut my sweet potatoes in half, and each of the halves into four wedges. I then put them onto a lined baking sheet and drizzled them with olive oil and then sprinkled them with salt, pepper, hot chili powder and dry thyme. I gave them a good toss, roasted them for about 25 minutes and served them with a spicy mayonnaise and garlic sauce. The ultimate party in your mouth, lip-smacking, finger-licking food!!