Semolina dumplings soup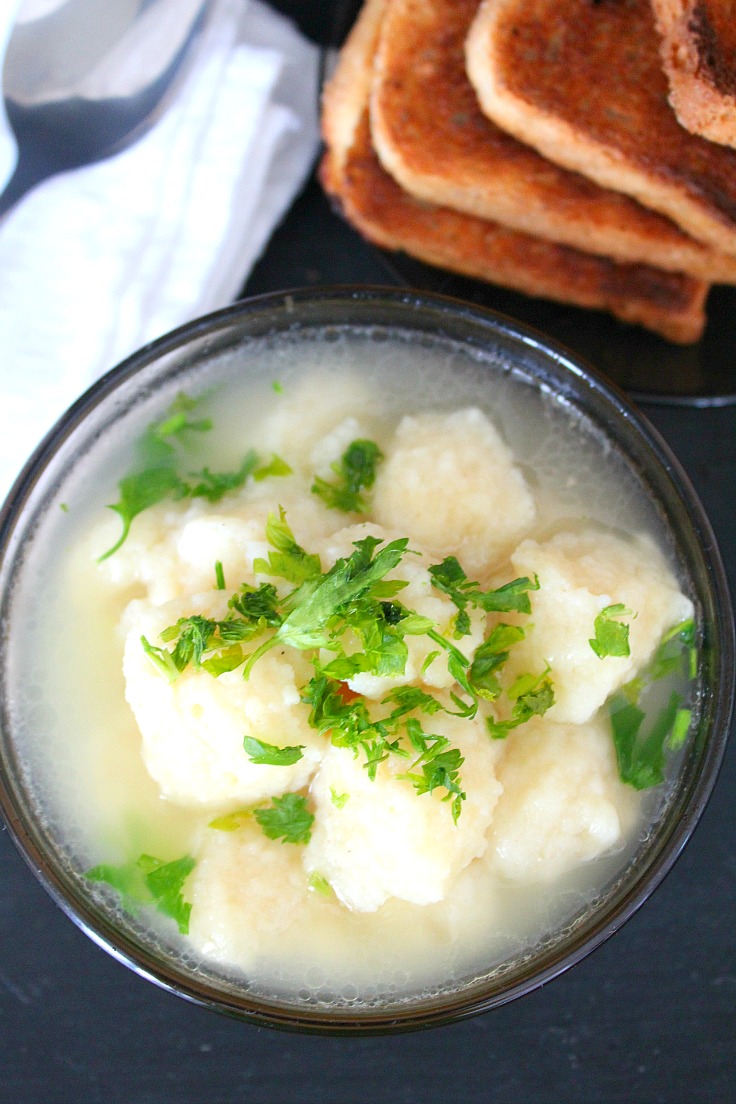 This Semolina dumplings soup is Ellie's favorite dish ever, she eats about 10-11 dumplings at a time, for lunch and dinner which turns out to be a big problem as we can't cover a healthy diet of veggies, fruit and dairy for the rest of the day. I mean how much a kid can eat in one day after she's been stuffing her face with this nourishing soup? Twice!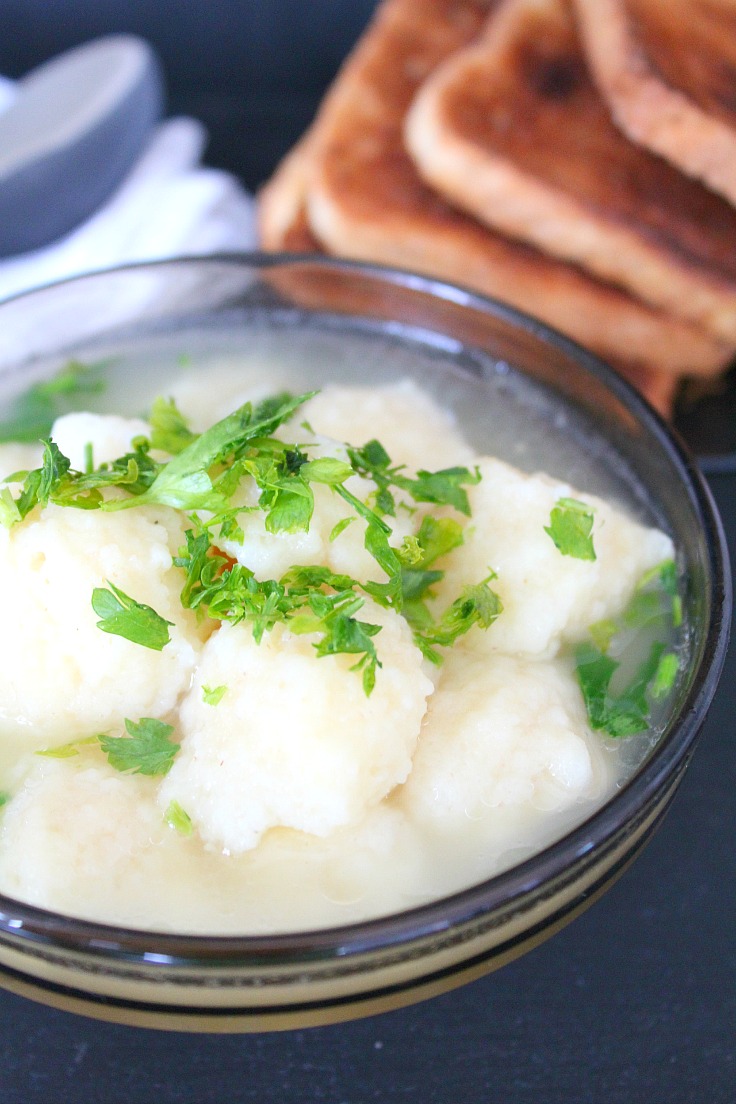 Semolina dumplings soup recipe
Ingredients: Chicken (legs, chest, wings)
100g celery
2 carrots
1 onion
2 litres water
Chopped parsley
For the dumplings:
2 eggs
3 tablespoons oil
8 spoonfuls of semolina
A pinch of salt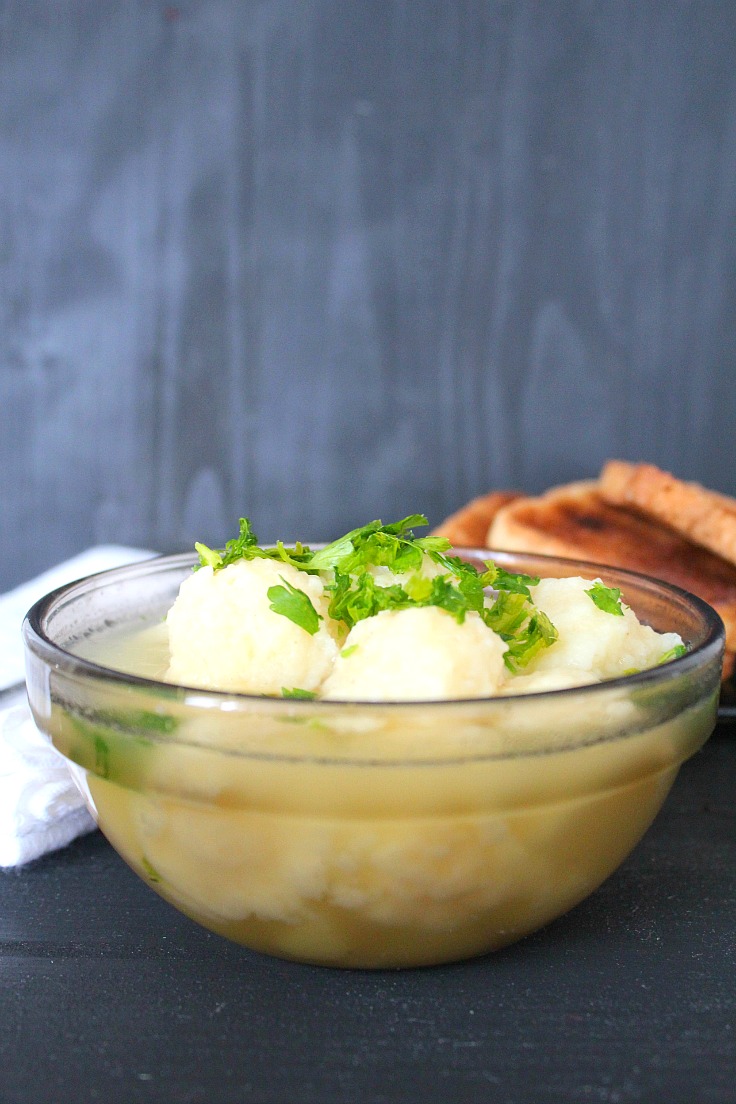 Preparation:
Start with the chicken, clean, wash and leave it to drain.
Peel the onion, celery and carrots.
Put water in a pot, add onion, carrots, celery and chicken and let boil for 40 minutes.
Take the chicken out.The boiled chicken can be used for other dishes, grilled a bit or fried.
When the carrots and celery are cooked, remove from broth, leave them to drain and cut them into cubes.
In the pot with the prepared soup, put some more water, add a pinch of salt and after you prepare the dumplings below put those in.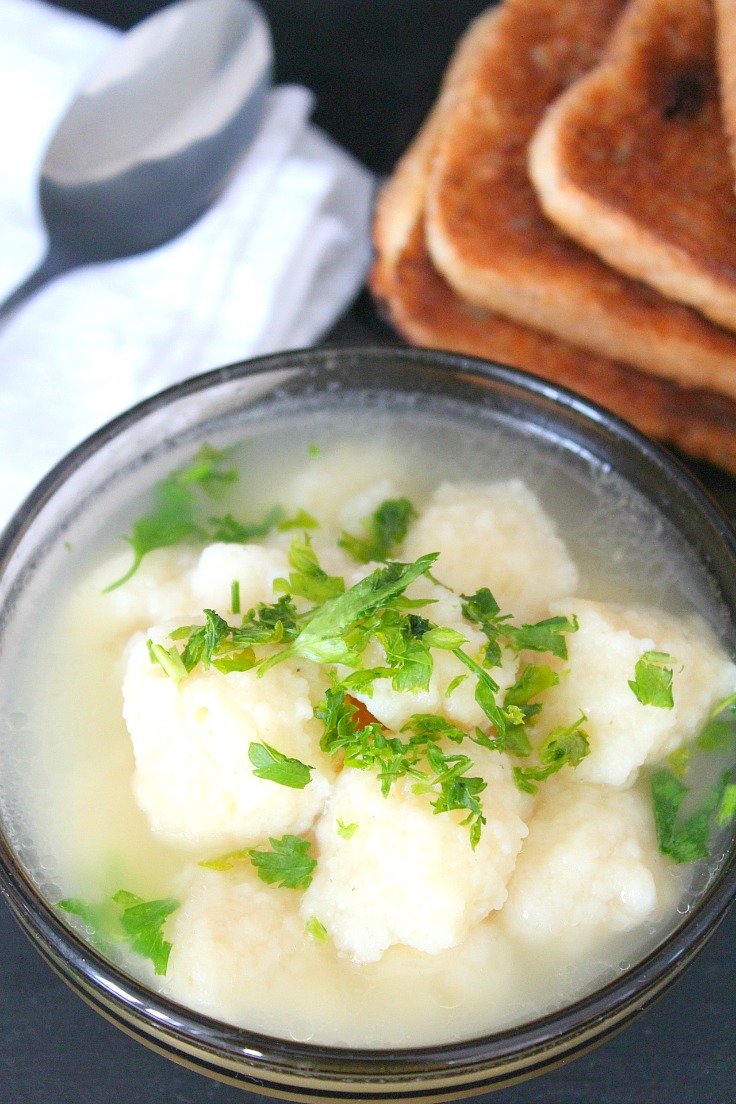 Prepare the dumplings:

In a bowl, crack 2 eggs, beat them well with a fork, add 3 tablespoons oil, 8 tablespoons semolina and mix until smooth. After the composition is well mixed, scoop with a spoon and put them to boil immediately in the soup prepared above (the dumplings will break if you put them in the pot when the water boils so make sure you put them in before that). Boil for 10-15 minutes.

When the dumplings are ready put the vegetables back in the pot and sprinkle the chopped parsley.

The semolina dumplings soup is ready to serve. Enjoy!