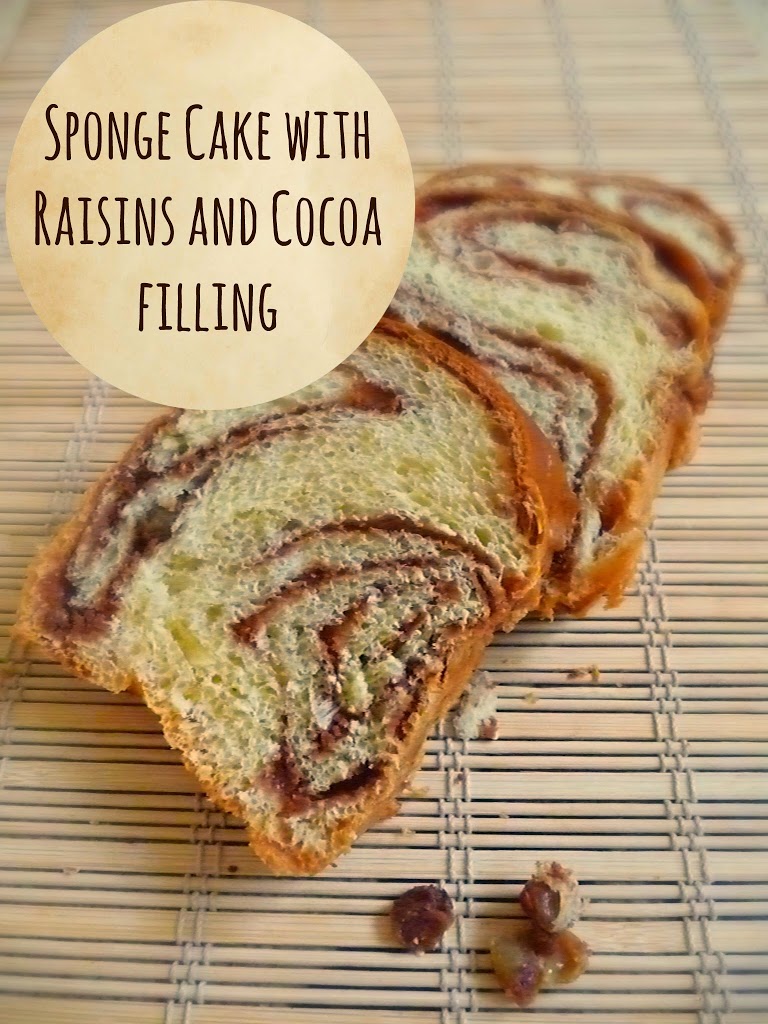 The sponge cake is one of my favorite desserts at Easter and Christmas time. Some people might call it pound cake but I think it's somewhere between sponge and pound cake. I love to make it fluffy and soft and add lots of raisins and cocoa filling, sometimes I even end up putting too much but since my family never complain, I guess that's ok to do. Or maybe they're just scared of my anger.
I like to serve this cake as a dessert and sometimes as a snack, with a glass of warm milk. Being so fluffy and airy it's quite easy on the stomach and digestion and the best part: it's easy on hips too!
But what I love the most and the main reason I bake this sponge cake is the smell of fresh cake out of the oven which reminds me of my childhood and the family time spent at Easter and Christmas holidays, together with my grandparents who passed away a few years ago.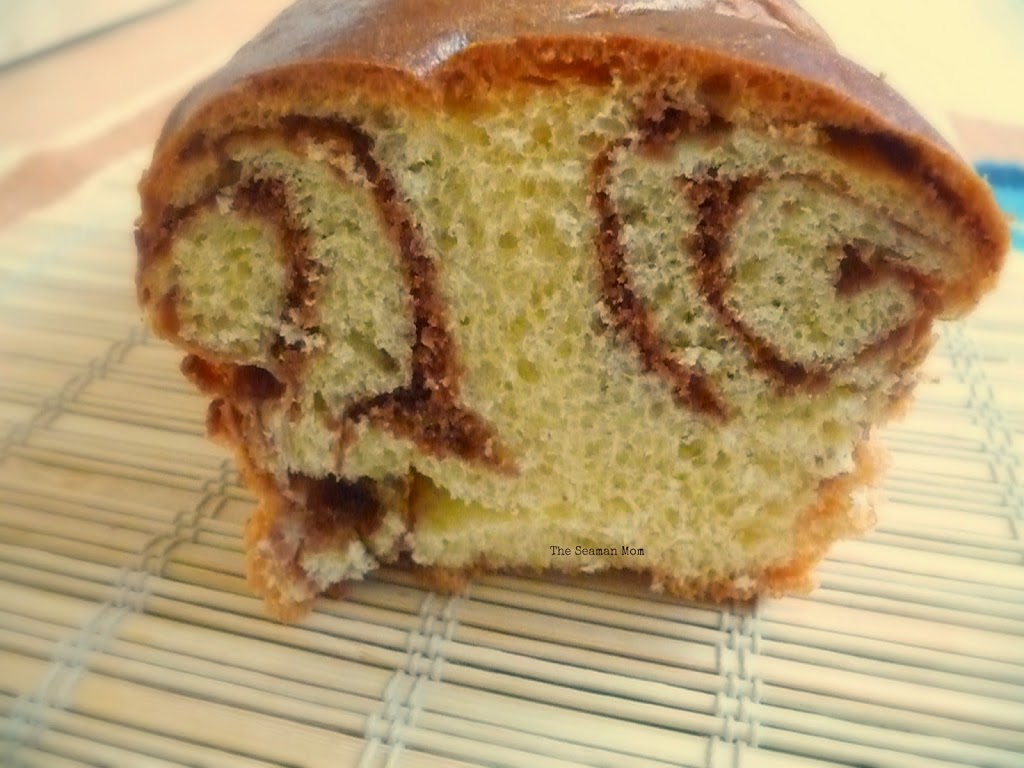 Now onto the Sponge Cake with raisins and cocoa filling
Ingredients
raisins
cocoa
rum essence
lemon peel
16 gr = 0.5 oz vanilla sugar
50 gr = 1.76 oz dry yeast
250 ml = 8 oz oil
4 eggs eggs
350 g = 12 oz sugar
500 ml = 16 oz milk
1 kg = 2 lbs flour
Note: all ingredients must be at room temperature, not from the fridge or you won't get a fluffy, soft sponge cake. Also feel free to add nuts too. I actually love nuts but run out of them and noticed on the last moment but I normally add tons of nuts to the sponge cake.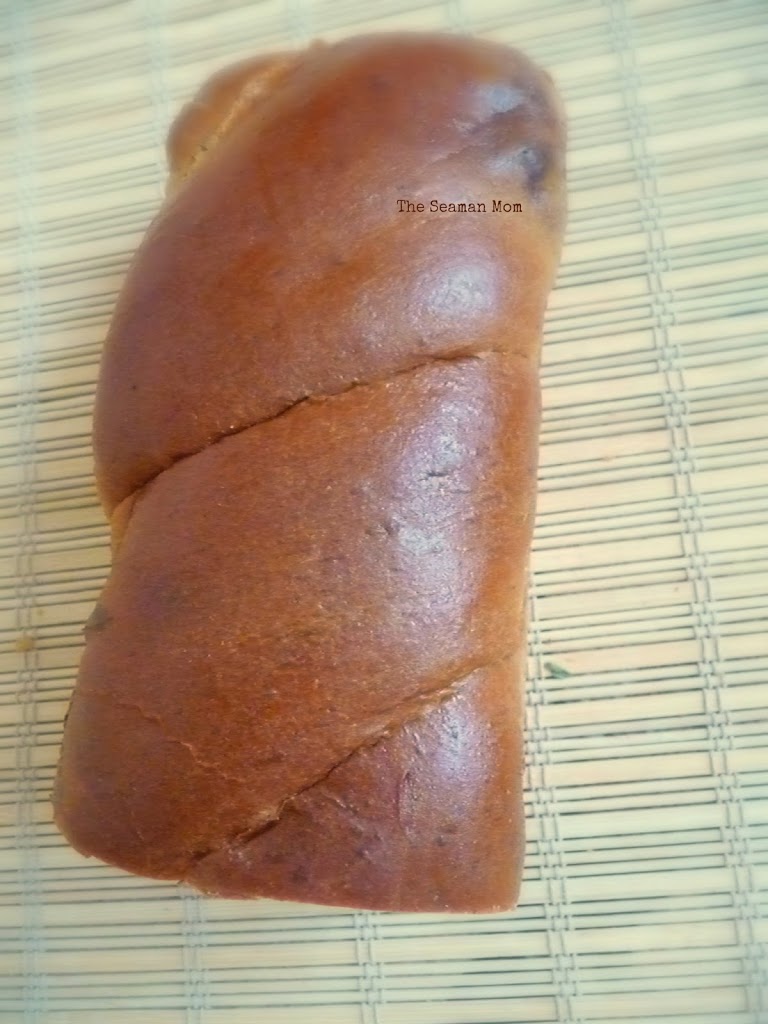 Directions:
In a saucepan boil milk with sugar and a pinch of salt.
Drizzle 500 g flour in a bowl, then pour hot milk and mix well with a wooden spoon until all the flour is incorporated, then leave to cool.
Prepare a yeast bubble: mix the dry yeast with a teaspoon of sugar and one of flour, dissolve with water, then add 2 egg whites and mix well, then let it expand.
In another bowl, put 2 egg yolks 2 whole eggs, vanilla, rum, lemon peel and mix everything well.
When the #1 is cooled (not completely, must be warm), add 500 g flour and knead well with your hands (or using a food processor, I prefer using hands, it always has better results for me) until all the flour is well incorporated.
Add #3 to the above mixture and knead well until all is incorporated.
Stir the egg mixture at #4 and knead well.
Finally put oil little by little and knead well until the dough forms bubbles. Put the dough into a large bowl, cover with a clean towel and let it expand in a warm place until the dough doubles its volume.
Prepare a cocoa Filling: 2 tablespoons cocoa, 100 g sugar, 1 egg white.
After the dough has expanded enough, split it in two and knead each piece of dough by hand on a board greased with oil. Then spread the dough and fill with raisins and cocoa filling. Roll the dough to cover all the filling.
The 2 cakes are placed in sponge/pound cake molds, lined with baking paper. Leave in the mold to expand some more then brush on egg yolk.
The sponge cake is baked at a temperature of 180 C = 350 F for about 30-40 minutes. Poke with toothpicks once in a while to check if it's done or need more baking but make sure you don't keep the lid open for too long.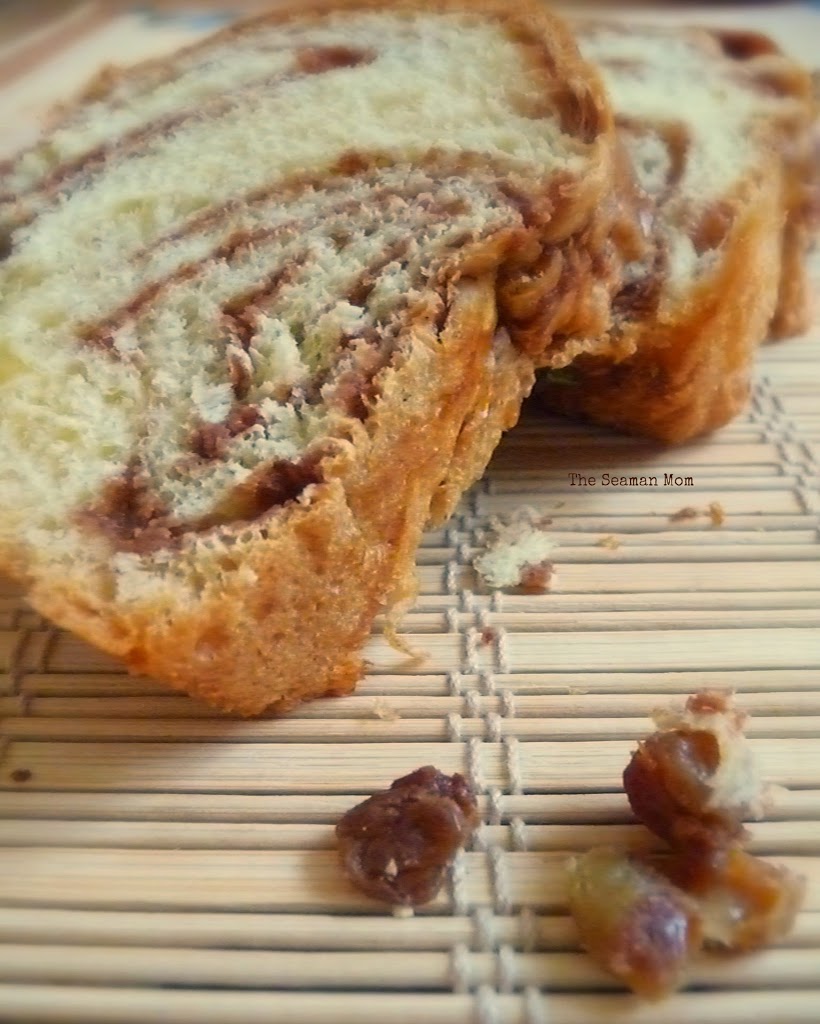 Bonus tips:
You can use muffin tins to bake this cake and then the baking time is reduced to only about 15-20 min.
Use spreadable chocolate for the filling and save a few minutes from filling preparation time.
Enjoy this delicious fluffy sponge cake with your family and friends, tastes better when you have company.