Need a party dessert this season? You don't need to turn on the oven for these delicious, rich and refreshing cheesecake ice cream bites rolled in gingerbread crumbs!
Cheesecake Ice Cream Bites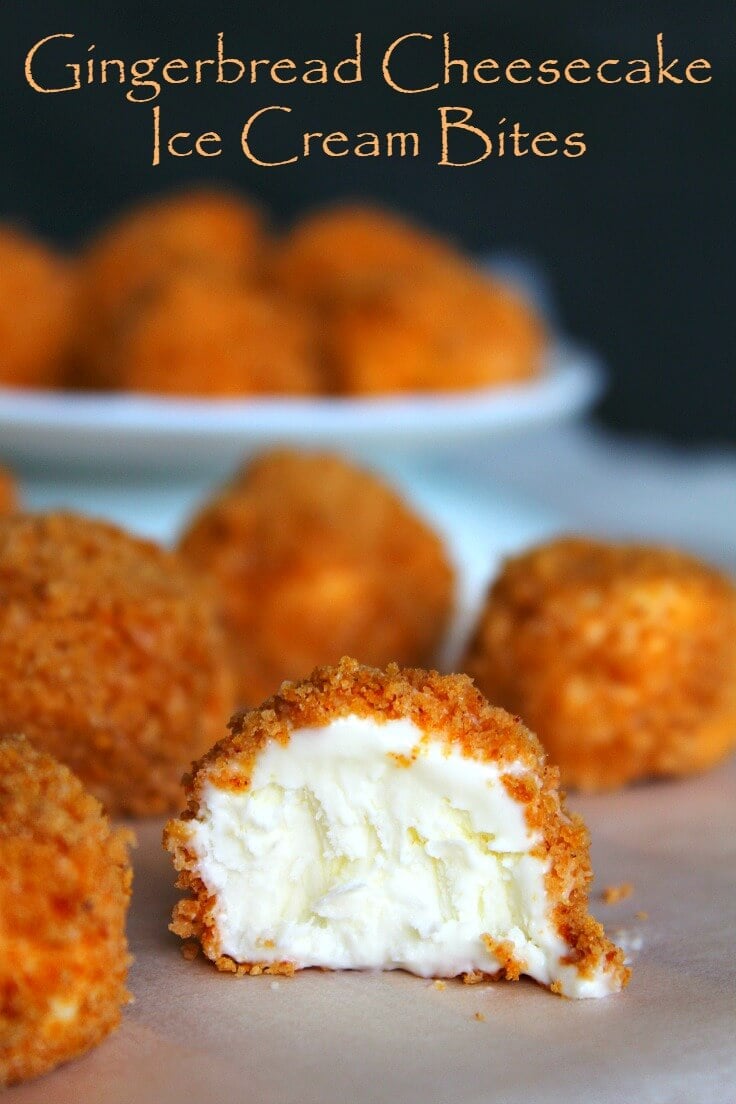 I love cheesecake and ice cream and I have a hunch you do too. So I thought why not put these two together and make what's probably the most tasty ice cream I ever had: gingerbread cheesecake ice cream bites. Everything you love in cheesecake, ice cream in just one mouthwatering bite full of holiday flavor!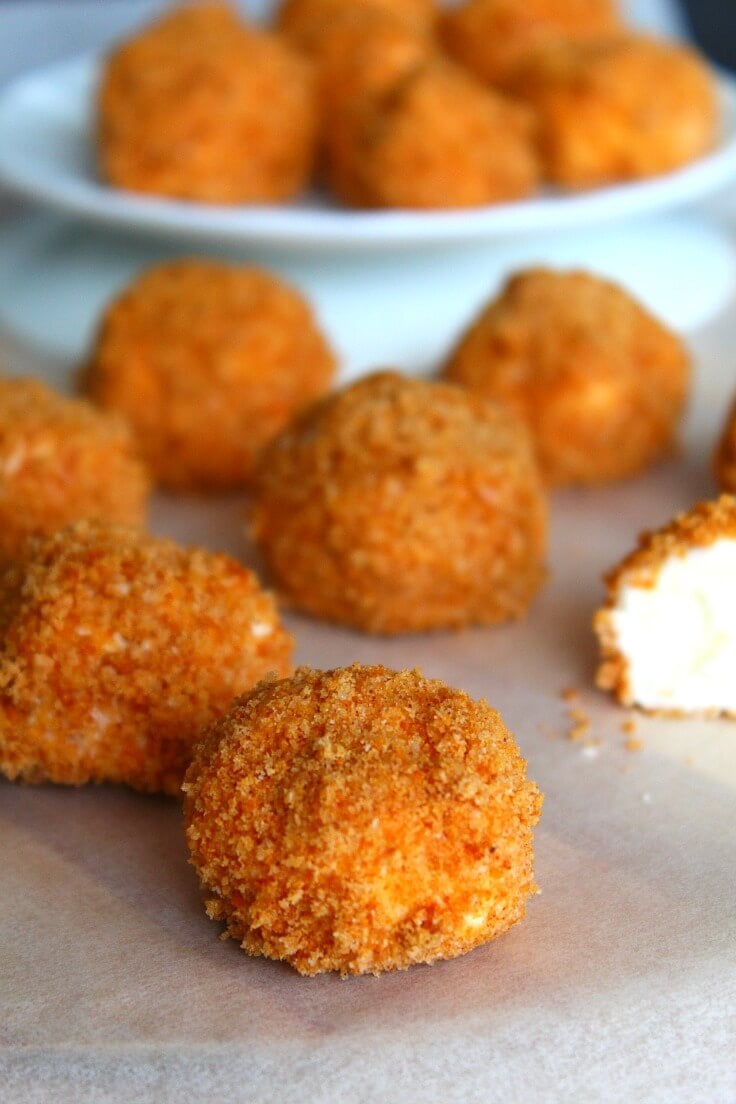 These cheesecake ice cream bites will soon become your favorite holiday goodies and are perfect for entertaining this season. Make them ahead of time and just store in the freezer for when the party begins. They're cool, creamy, packed with flavor and rich, have just the right sweetness and are perfectly bite sized for your guests' convenience.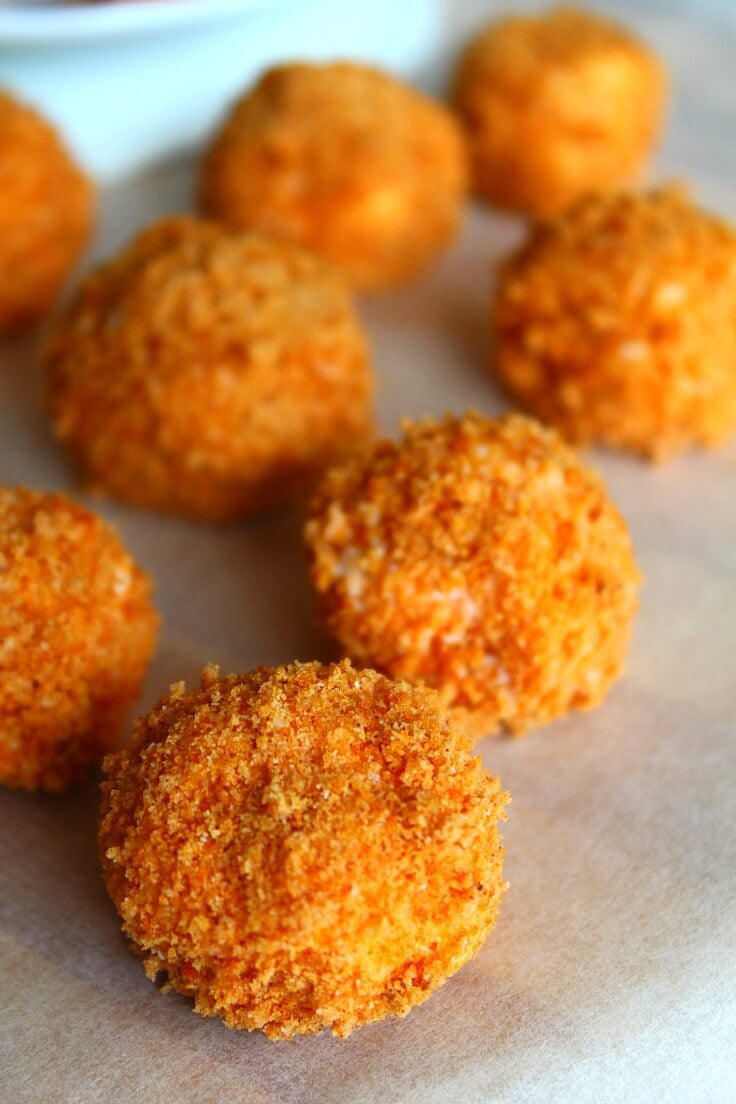 So if you're looking for a delightful treat but don't have time to spend in the kitchen these gingerbread cheesecake ice cream bites are the answer to your problem. Perfect for those last minutes guests or for a little mid day snack that you'll feel good about since you're not over indulging!