Easy quick and yum marshmallow popcorn balls perfect for the star wars fan
Article may contain Amazon & affiliate links. As an Amazon Associate I earn from qualifying purchases at no additional cost to you.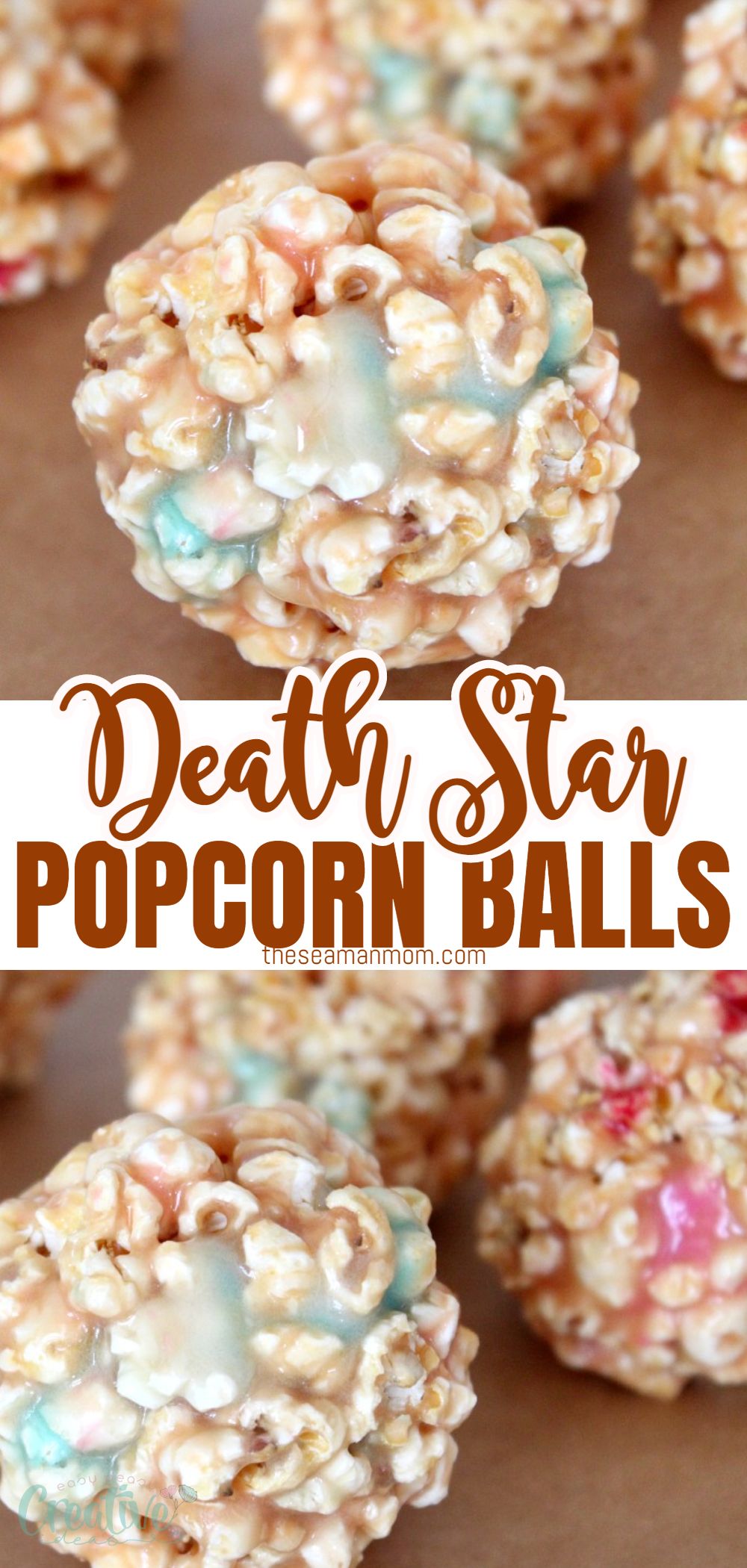 These fun "death Star" marshmallow popcorn balls are a delightful twist to your regular popcorn, thanks to those colorful, eye catching marshmallows! Perfect pair for a Star Wars movie night with the kiddos or just because!
Marshmallow popcorn balls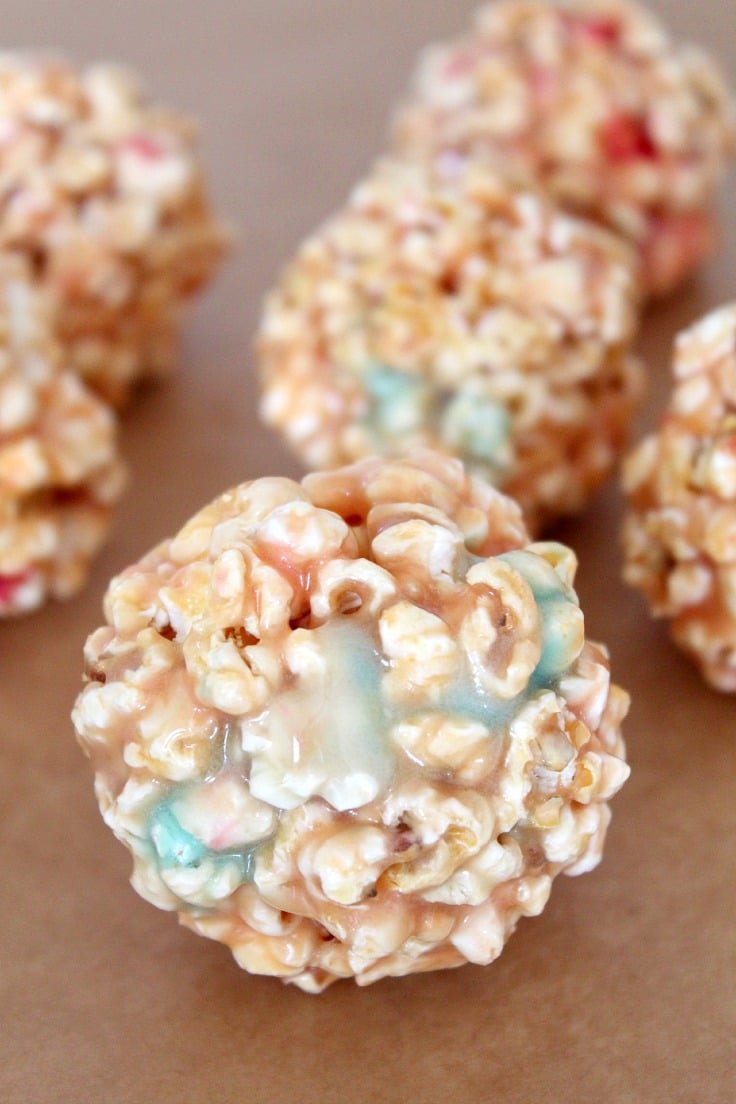 Remember the days when as kids we sat down and all we needed was the box to keep us entertained during breakfast? Star Wars Cereal does just that! And what works best with a box of Star Wars cereal? Watching Star Wars movies! Even better, what's the perfect match to a movie? Popcorn! My delicious and easy "Death Star" marshmallow popcorn balls to be more specific!
What made me resort to such an unusual recipe? A picky eater! A cute one, fair enough, but still…very much annoying! Do you guys deal with a picky eater too? I bet you hate it as much as I do! My daughter is pretty unpredictable when it comes to food, sometimes she likes certain food only to refuse to even look at it the very next day. I'm never able to make a routine and each meal is a puzzle, breakfast in particular. Because in the morning she's quite grumpy, not a morning person just like mommy lol. And even if she loves her breakfast she'll say she hates it. I need a distraction to make her eat breakfast and usually that is her favorite cartoons.
More popcorn recipes you will love:
But she loves Star Wars, just like her daddy and lucky for us, there are now Star Wars cereal boxes with marshmallows, available in major retailers and grocery stores. The Star Wars cereals feature marshmallows and corn in fun shapes, making them very attractive to kids and Star Wars fans of all ages.
And I thought why not use these beloved cereal to make something fun as a snack! Below I'm sharing my simple recipe for these marshmallow popcorn balls we enjoy on our movie nights and I hope you will too. I named them Death Star balls but feel free to name them whatever you want, they'll be just as fun as mine.
Please share your story of when you were introduced to Star Wars and how you plan to introduce your kids too. Also which side of The Force are you and your kids on?
Popcorn balls recipe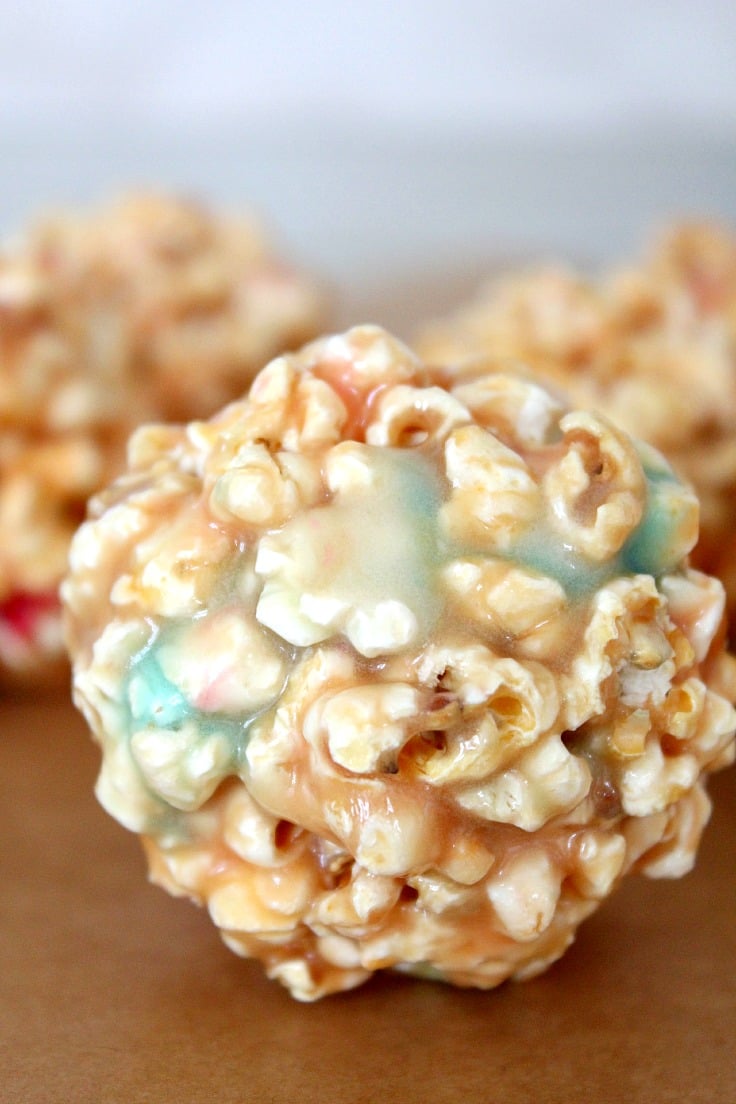 What do you need for these easy popcorn balls?
Surprise, surprise! You only need 3 ingredients:
Popped popcorn
Marshmallows: white marshmallows and colorful marshmallows like the ones in the Star Wars cereal (feel free to use others but make sure your kiddos won't find out lol).
You'll also need butter. If your popcorn is salted, use unsalted butter.
How do you make homemade popcorn balls?
Melt the butter.
Add in white marshmallows and mix to melt.
Let the mixture cool a bit and add the colorful marshmallows.
Pour everything over the popcorn and mix to coat.
When the mixture is cool enough to touch, form balls.
You can use the balls with or without popsicle sticks but for using these will make the balls less messy when eating.
Pin to save for later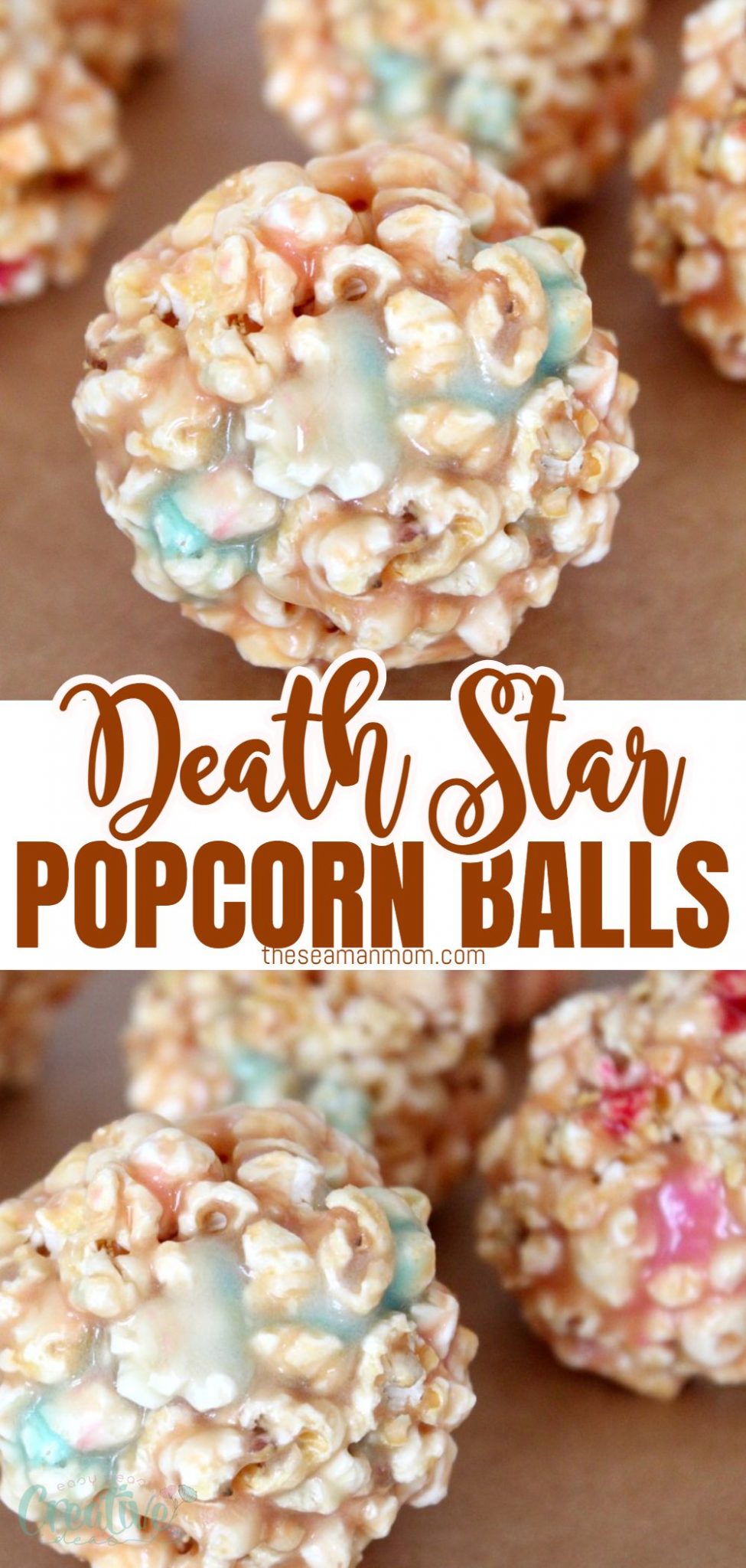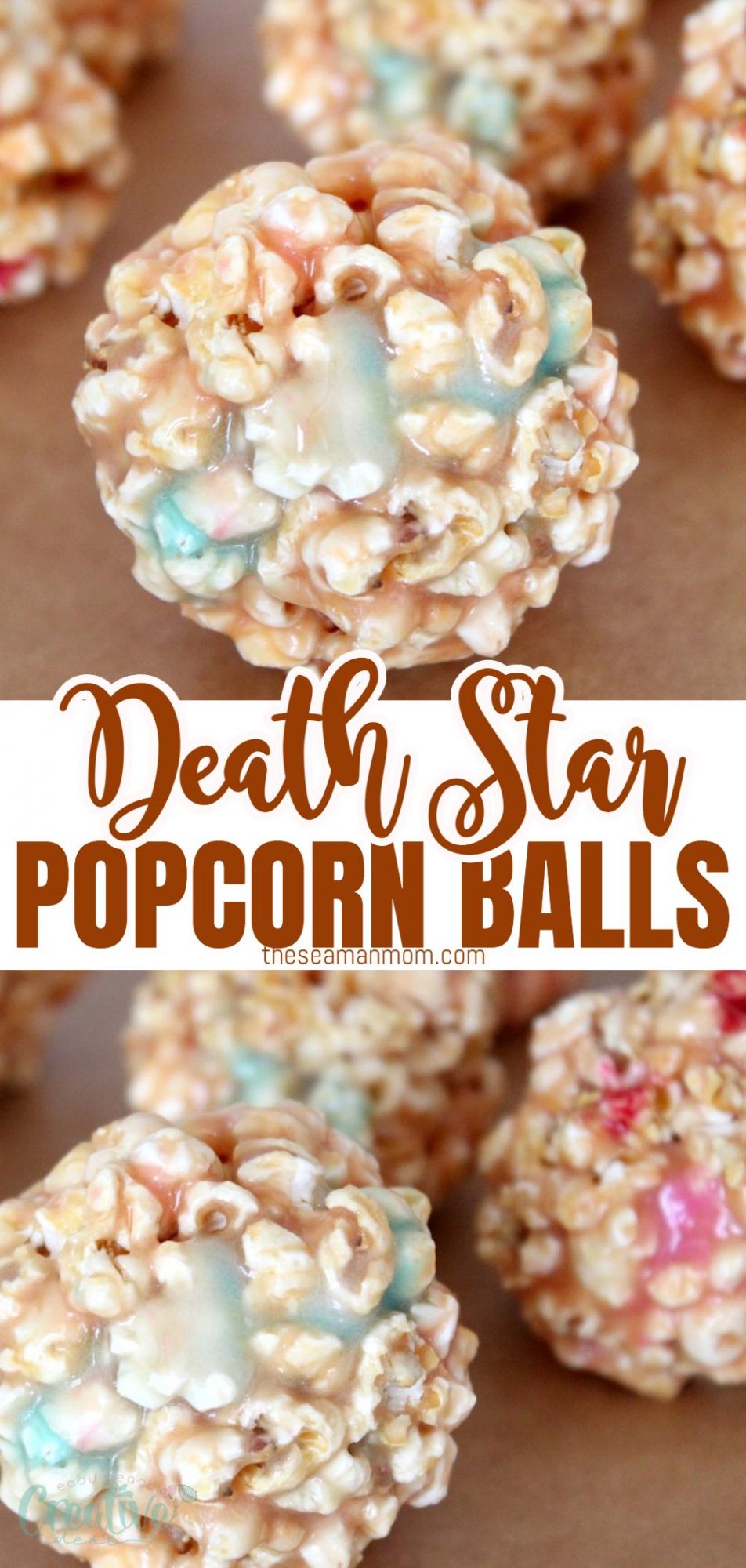 Print the recipe card
Death Star popcorn balls recipe
Easy peasy marshmallow popcorn balls with a fun twist thanks to colorful marshmallows. Perfect pair for a Star Wars movie night with the kids.
Ingredients
8

tbsp

unsalted butter

5

cups

white marshmallows

6

cups

popped popcorn

2

cups

colorful marshmallows
Instructions
Line a cookie sheet with parchment paper

In a saucepan, melt butter over low heat

Stir in the white marshmallows until fully melted

Add colorful marshmallows and stir to coat (you don't want these fully melted, you'll want bits of them to pop up in your popcorn balls)

Pour everything over the popped popcorn in a mixing bowl and stir to coat

Spray hands with cooking oil and form balls

Place them on a cookie sheet lined with parchment paper

When cooled transfer to an airtight container and store in the fridge for up to 4 days.
Most popular recipes: