Red Velvet cookie cupcakes recipe
Article may contain Amazon & affiliate links. As an Amazon Associate I earn from qualifying purchases at no additional cost to you.
Feeling like having a cookie AND a cupcake to satisfy a sweet tooth or wow guests at a party? These quick and easy Red Velvet Cookie Cupcakes are a lip-smacking mix of both and are sure to charm at any occasion!
Red Velvet Cookie Cupcakes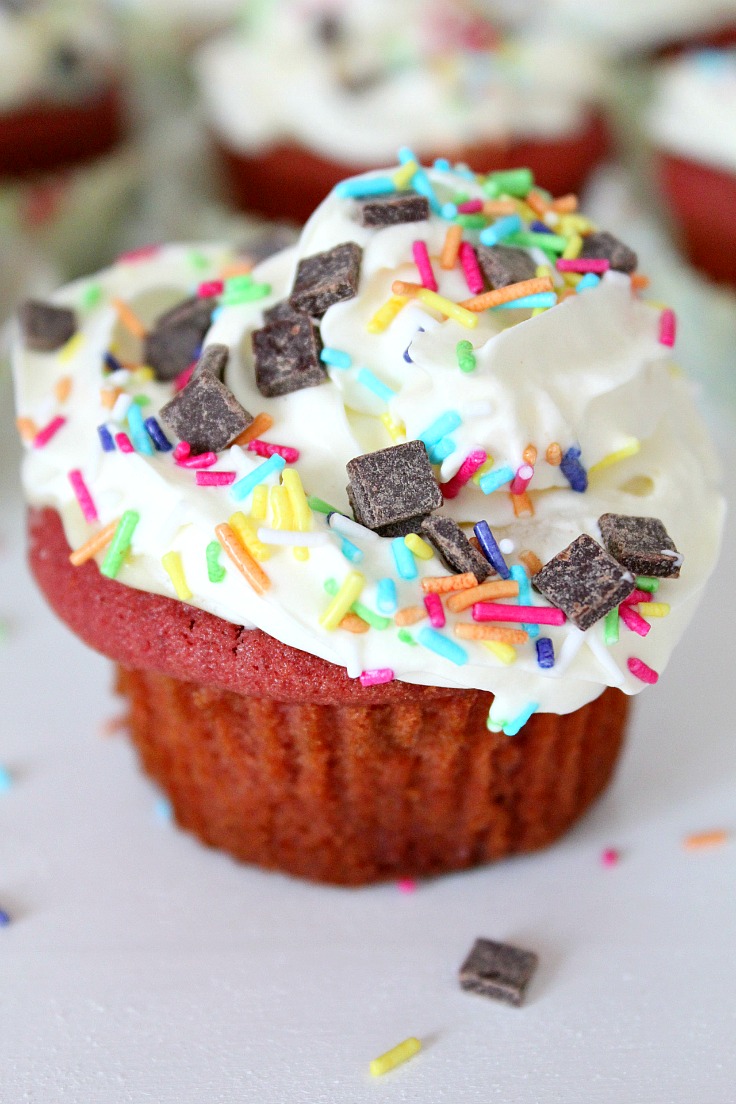 The holiday season is upon us, there's no doubt about it! I could smell the cooking and baking all around my neighborhood and boy, it's so mouthwatering!
We have been debating over having cookies or cupcakes/muffins as little treats at Christmas and could not possibly come to an agreement. The girls of course want them both while my precious free time says, no, no, no! As much as I love spending time in the kitchen I do love enjoying holidays too and that would require some time OUTSIDE the kitchen for me. But all the shopping, decorating, cooking/baking, gift wrapping etc will put me on the verge of a nervous breakdown. There's simply too much to do and too many loved ones to surprise at holidays!
So I thought mixing cookies and cupcakes in one delicious, super quick and super easy recipe, using a Betty Crocker cookie mix is the right answer to my problem. And these Red Velvet cookie cupcakes deliver it all, plus they're incredibly cute and so eye catching with that bright red color!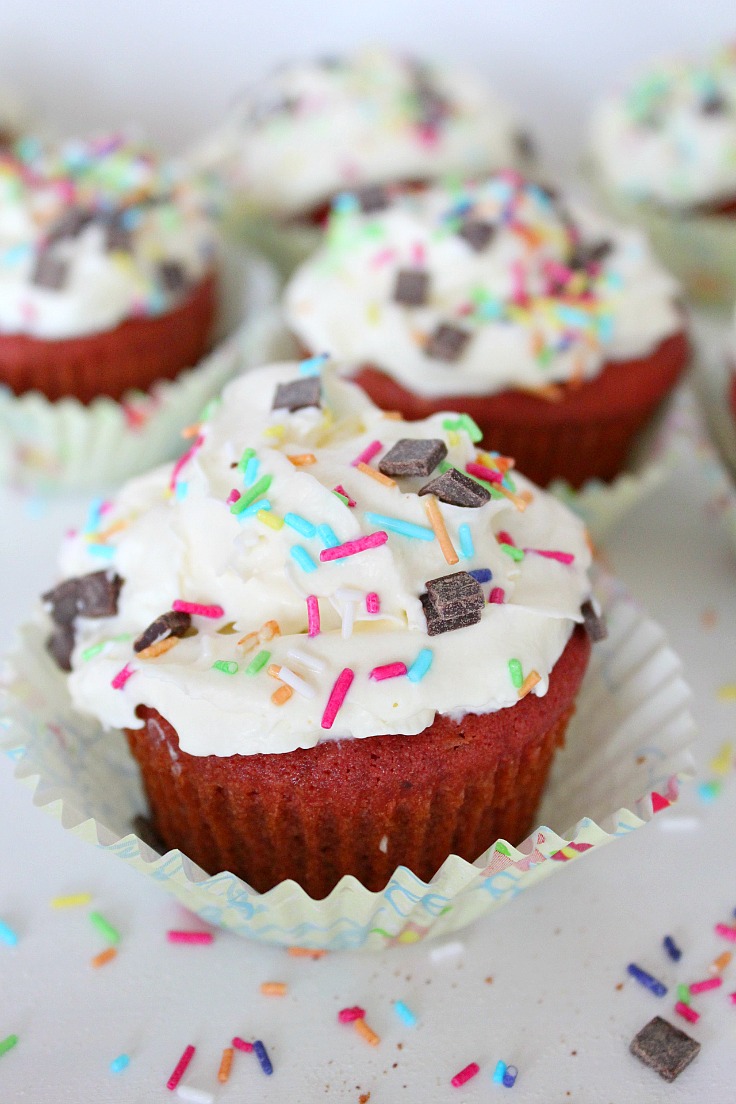 Making these took roughly 20 minutes and I got the gifting part covered too. I decided to purchase the Betty Crocker sugar cookie mix, added some food coloring and milk.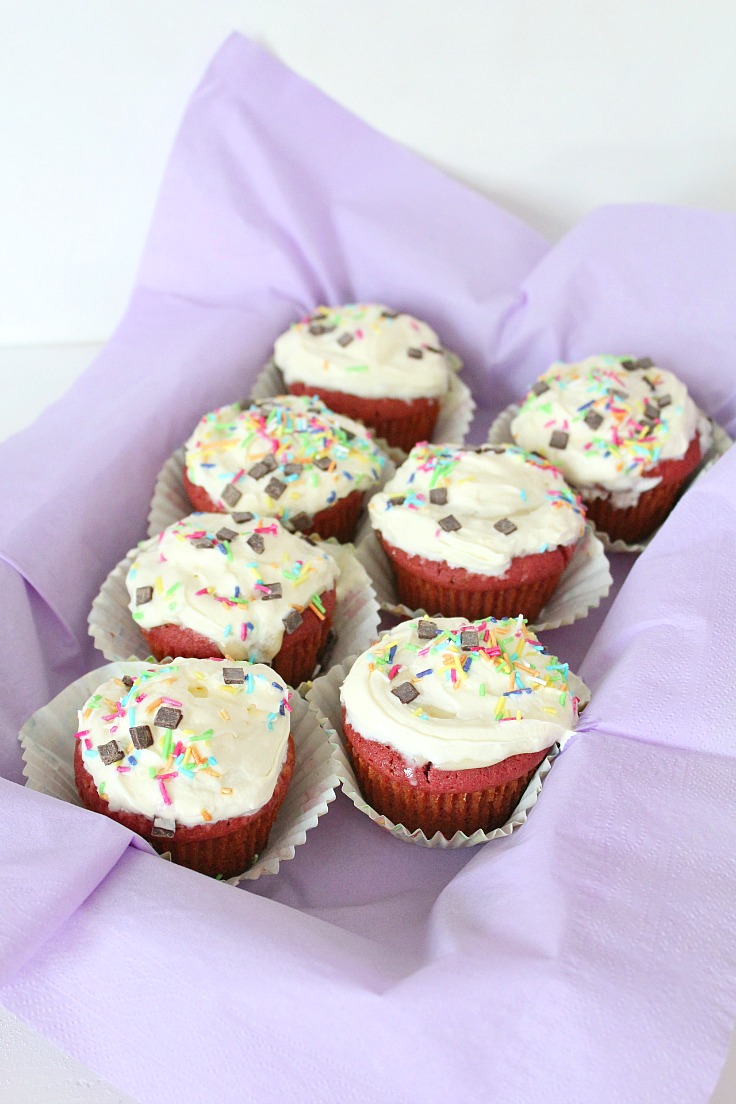 Betty Crocker does make it easy and simple to give someone a special holiday surprise! Not to mention the fun we had, with the little ones "helping" when making these Red Velvet cookie cupcakes. It was a hoot! And not messy at all! Not at all! Eh, of course I'm kidding, we're talking kids here. But the look on their tiny faces was priceless!!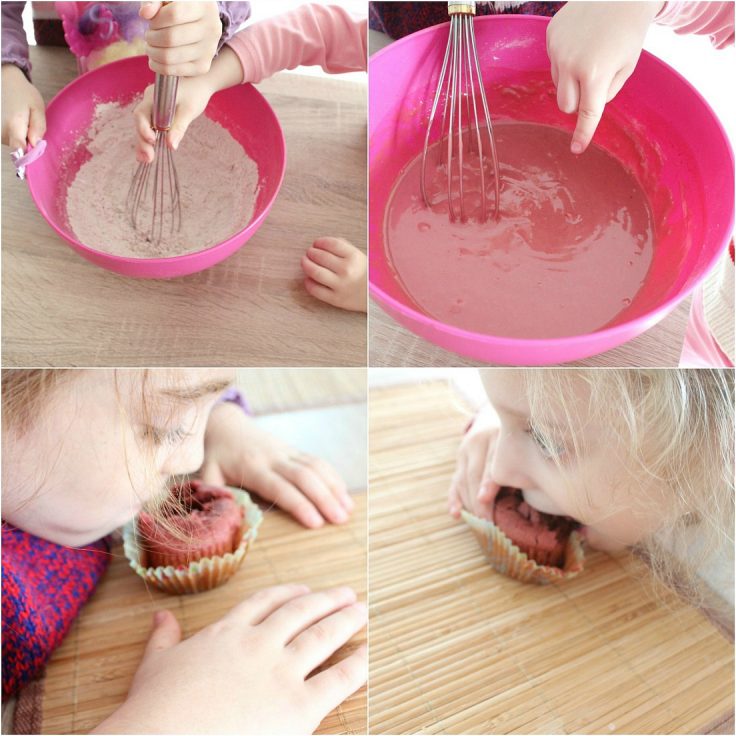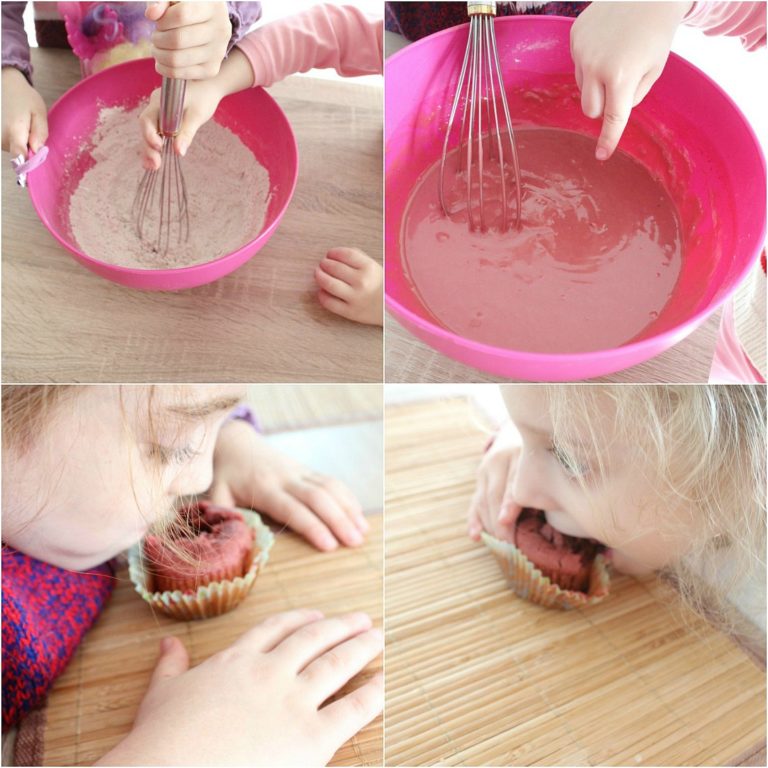 I'm very excited about how quick baking becomes with this cookie mix, it all takes minutes so the Betty Crocker sugar cookie mix is a lifesaver at holiday! And a perfect way to spread cheer and happiness! It's so easy to give back to those who mean the world to you by surprising them with fresh baked goodies, made with love.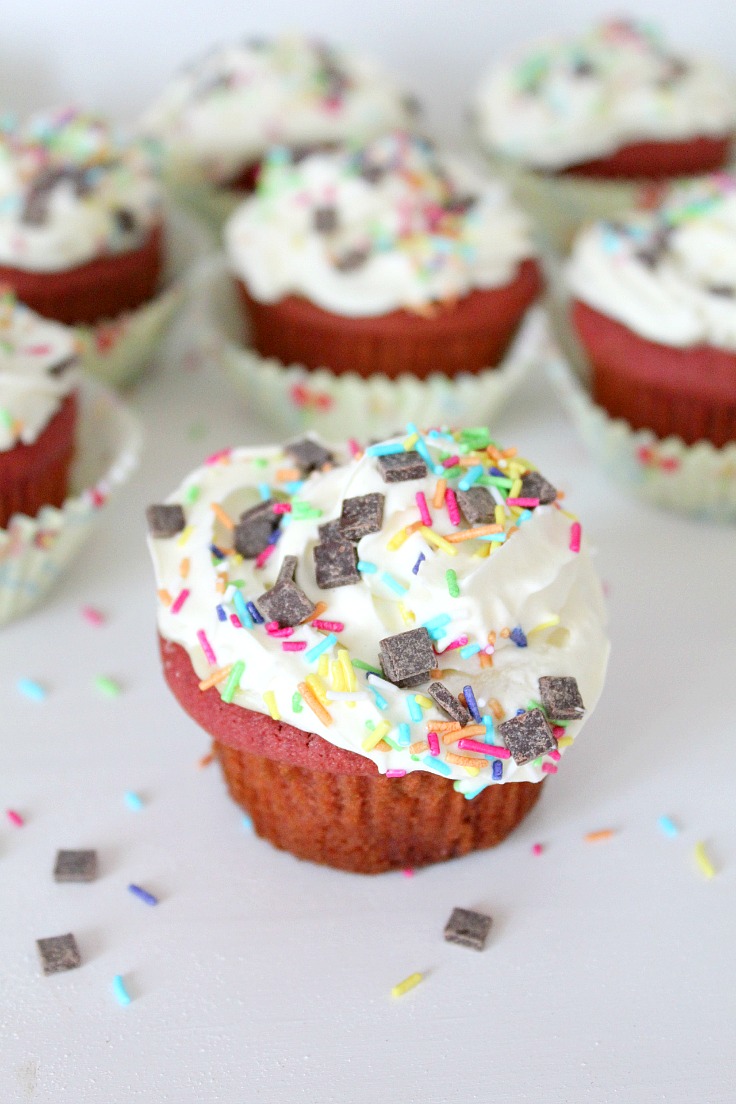 Red Velvet cookie cupcakes recipe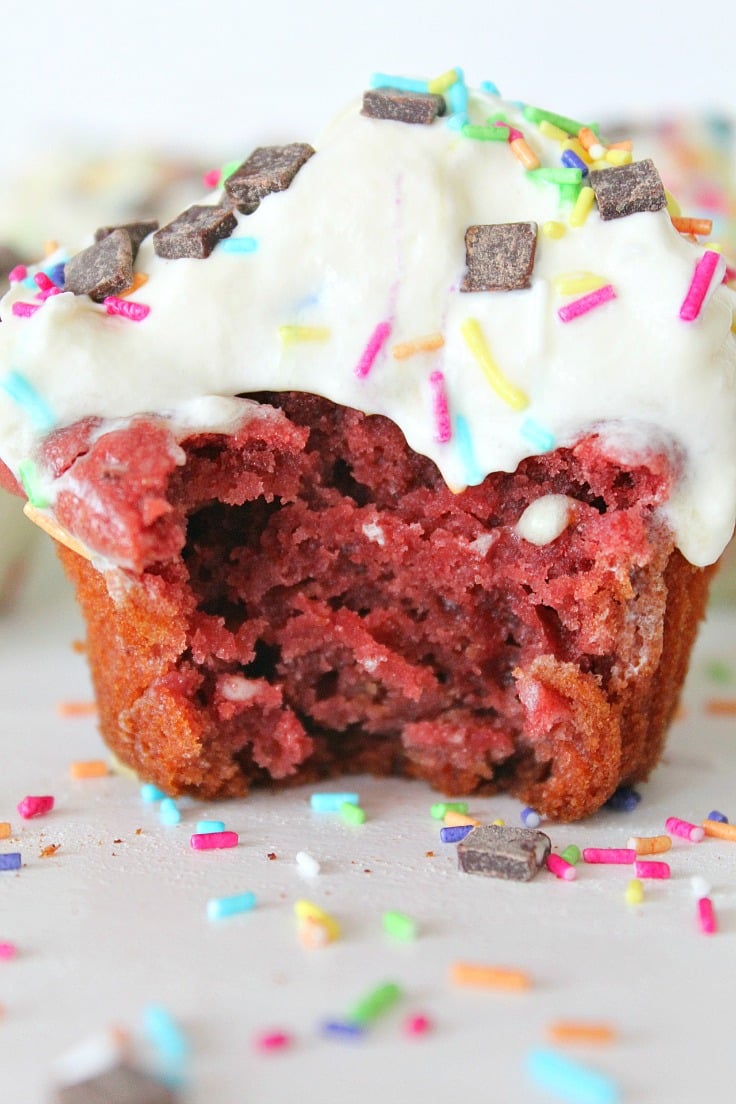 Ingredients:
1 pouch (1 lb 1.5 oz) Betty Crocker™ sugar cookie mix
1 tablespoon unsweetened baking cocoa
1/2 cup butter, melted
3 teaspoons red food color (depends on the strength of your color; add more if not happy with the color)
1 egg
3/4 cup milk
2 tablespoons powdered sugar
half a cup grated orange peel
whipped cream
chocolate flakes
sprinkles
cooking spray
cupcake molds
Directions:
Heat oven to 375 F = 190 C.
In large bowl, stir cookie mix, cocoa, butter, red food color, egg, milk and 2 teaspoons orange peel until a smooth dough forms.
Prepare a cupcake pan by coating with oil and lining with cupcakes paper.
Pour the dough into molds and bake 12 – 15 minutes. Test if ready with a toothpick inserted in the middle of a cupcake.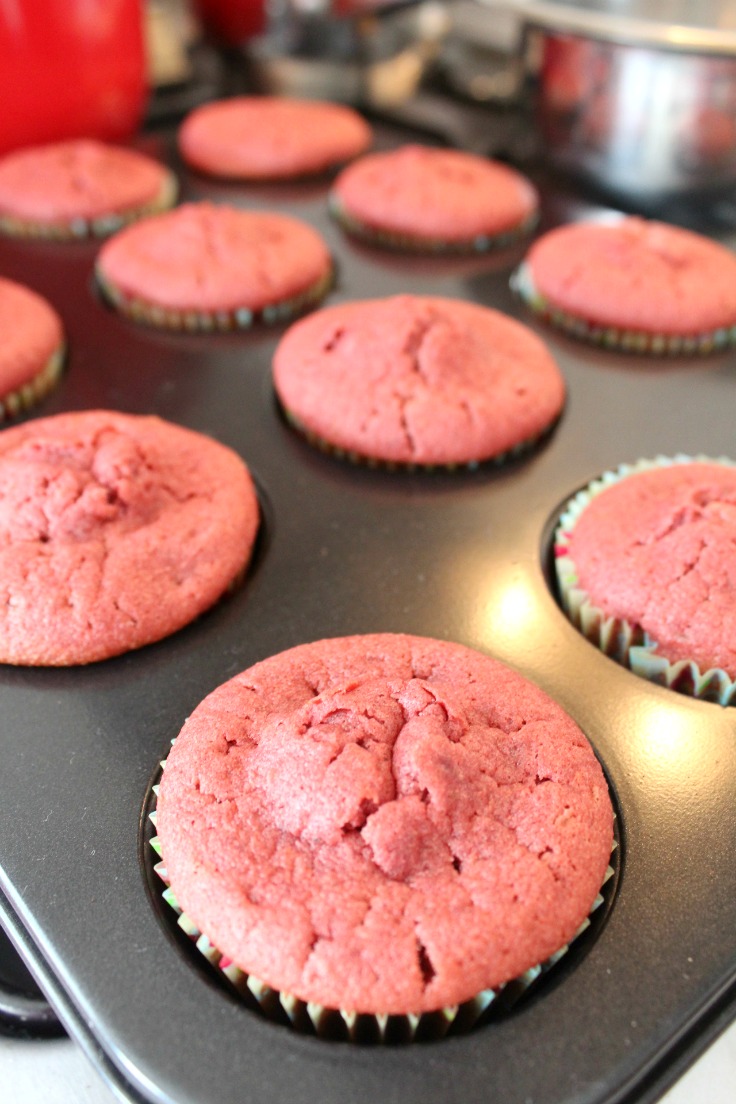 Meanwhile mix the remaining orange peel with powdered sugar until you form a paste. If your peel is too watery add some more sugar (some orange peels are more dry than others).
Cool cookie cupcakes in pan.
Remove from pan, spread a little of the orange peel sugar mixture on top and decorate with whipped cream, chocolate flakes and sprinkles.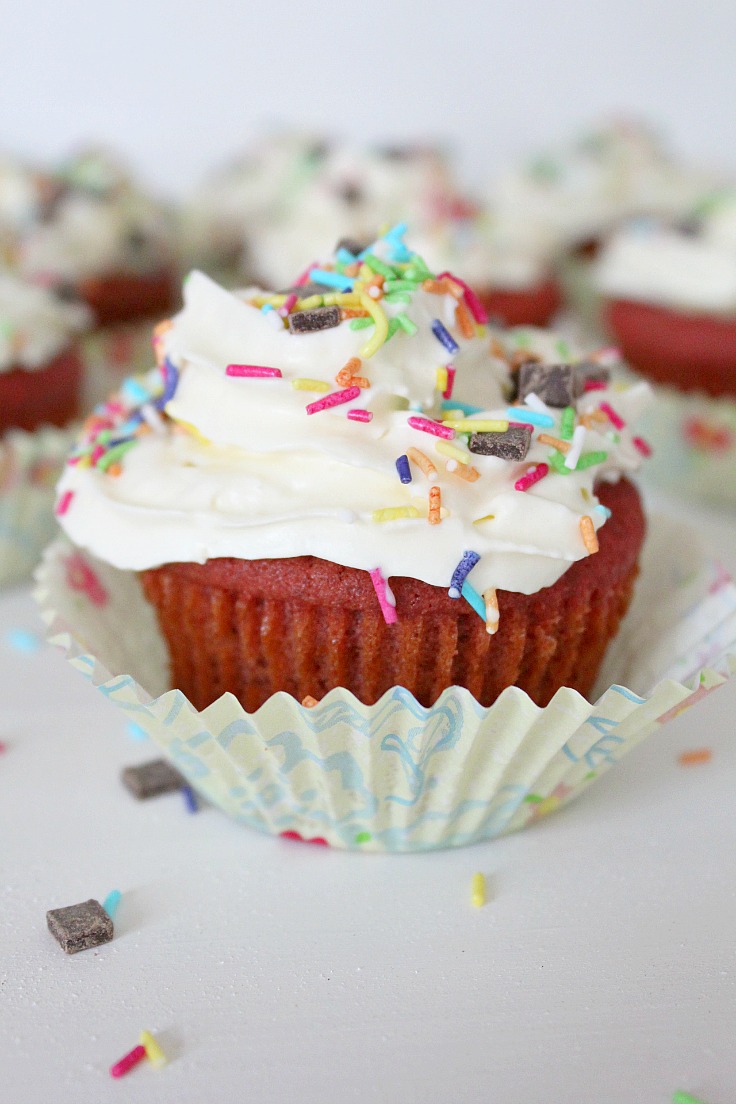 Other cupcake recipes: