Need a spooky and wickedly easy treat for a Halloween party? These wicked witch Halloween cupcakes are fabulous and insanely cute!
Wicked Witch Halloween Cupcakes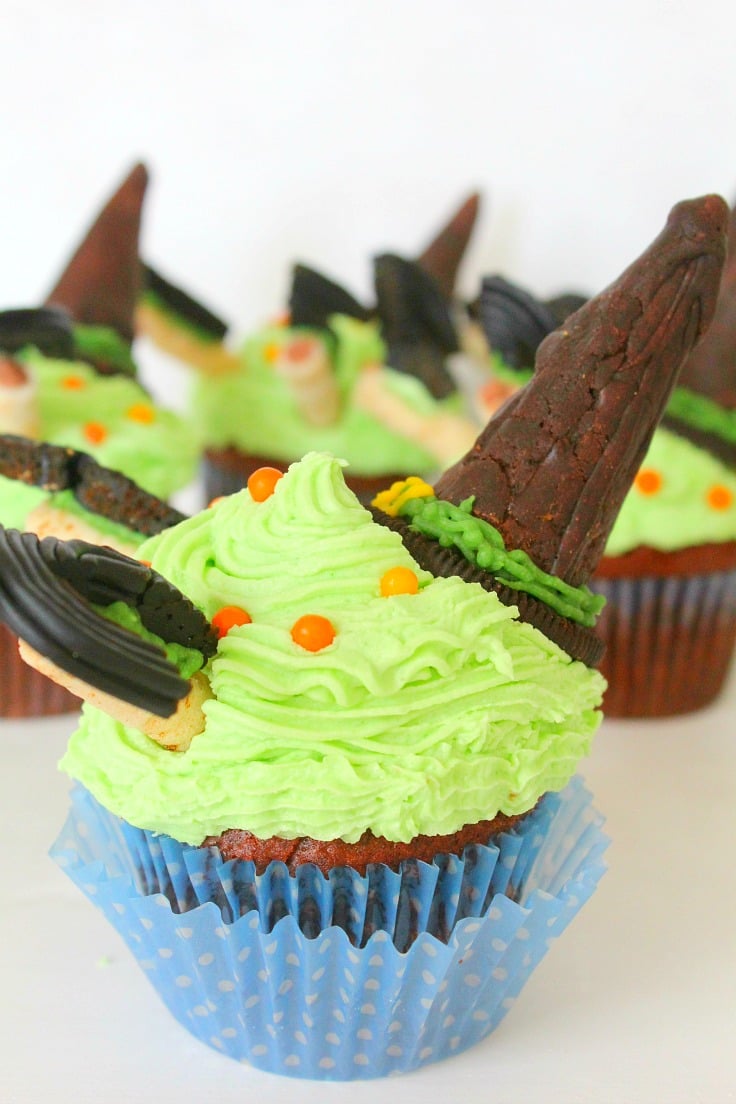 You, guys! These wicked witch Halloween cupcakes are Ah-mazing! Not only great tasting but we had sooo much fun making them! More adorable than frightening, these are simple to make and are Halloween perfect treats, both kids and adults will love!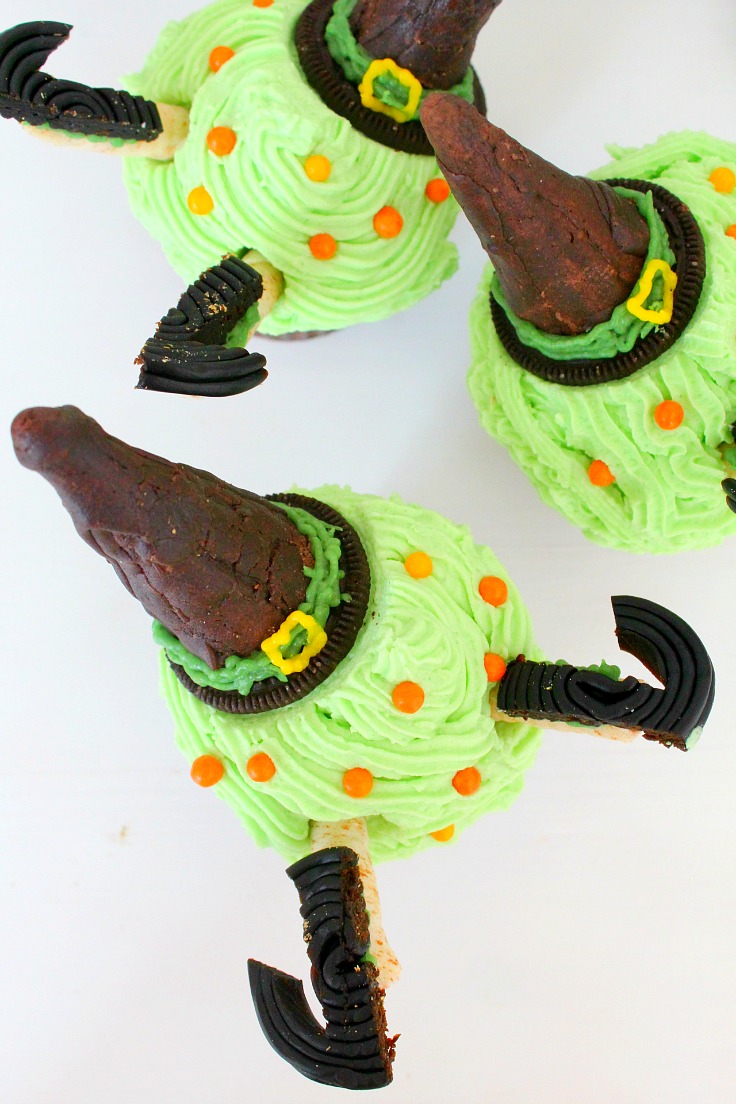 I normally lack the patience to make fancy looking desserts but strangely, these cupcakes got the best of me, for like 3 hours! I know, insane! But totally worth it, I promise you! Making the cupcakes was easy peasy, just 30 minutes to make the batter and bake. But working on decorating them, that's a different kettle of fish!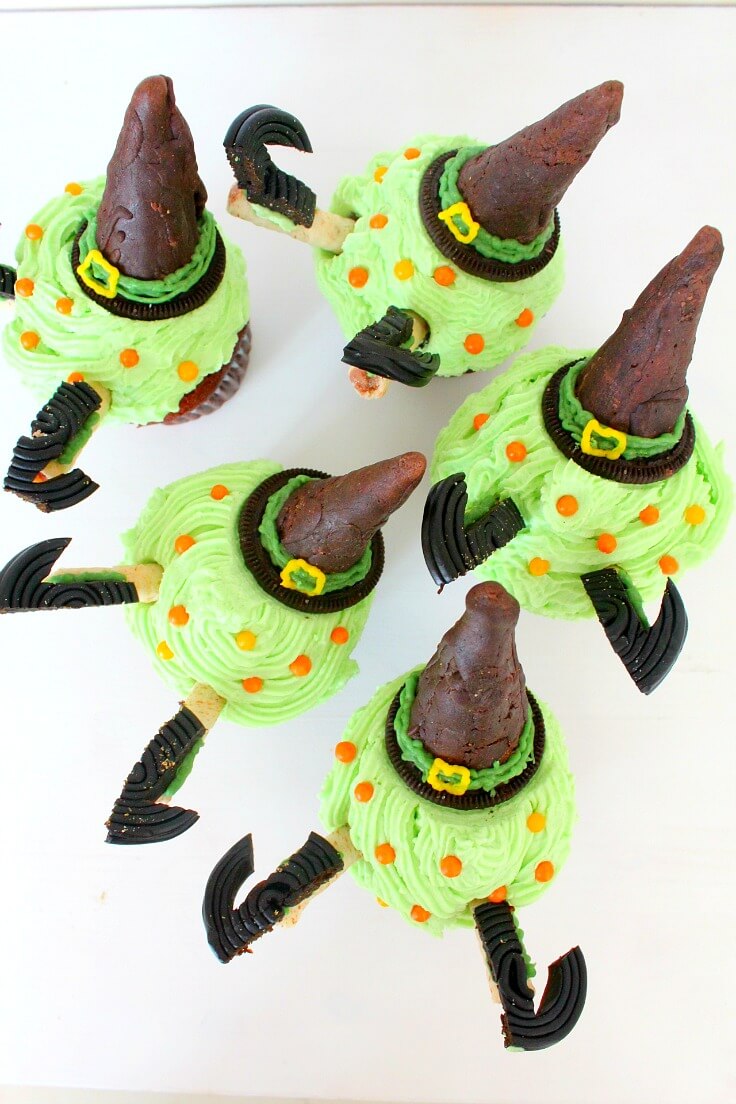 My daughter helped though, so add an extra half an hour if your kids will "help" too (you know, to fix a crooked leg or a hat here and there, clean up the mess behind, wipe tears when the darn hat just won't stick to the cupcake and the likes; you know the drill if you have kids).
So much fun though, so much fun! I wanted to make these completely edible so I used Oreos and ice cream cones for the hats (covered in chocolate; yum!), wafer sticks for the legs and gummy candies (black licorice wheels) for the boots. I then "glued" everything on with green icing and made the frosting with green food coloring.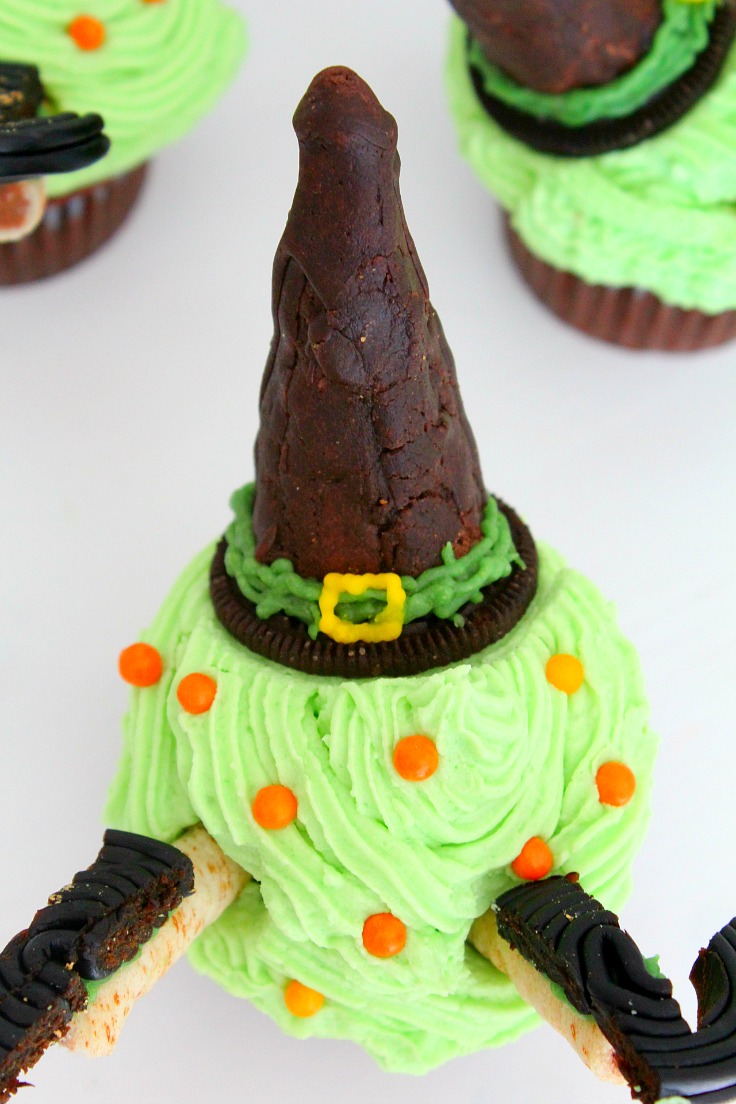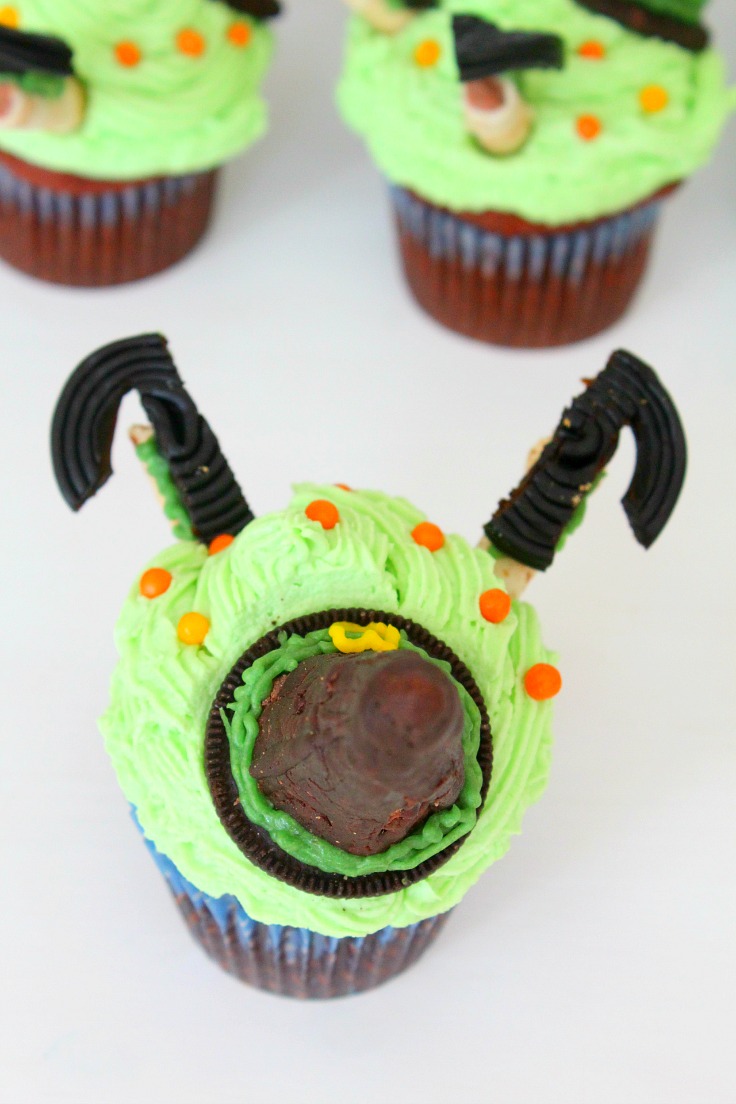 I didn't want the hats to look perfect (because let's face it, what witch is perfect?) so I chose to pour chocolate over the hats instead of dipping the cones in chocolate which would give them a more polished look. But you do whatever strikes your fancy. A bit of a time consuming project but so worth it!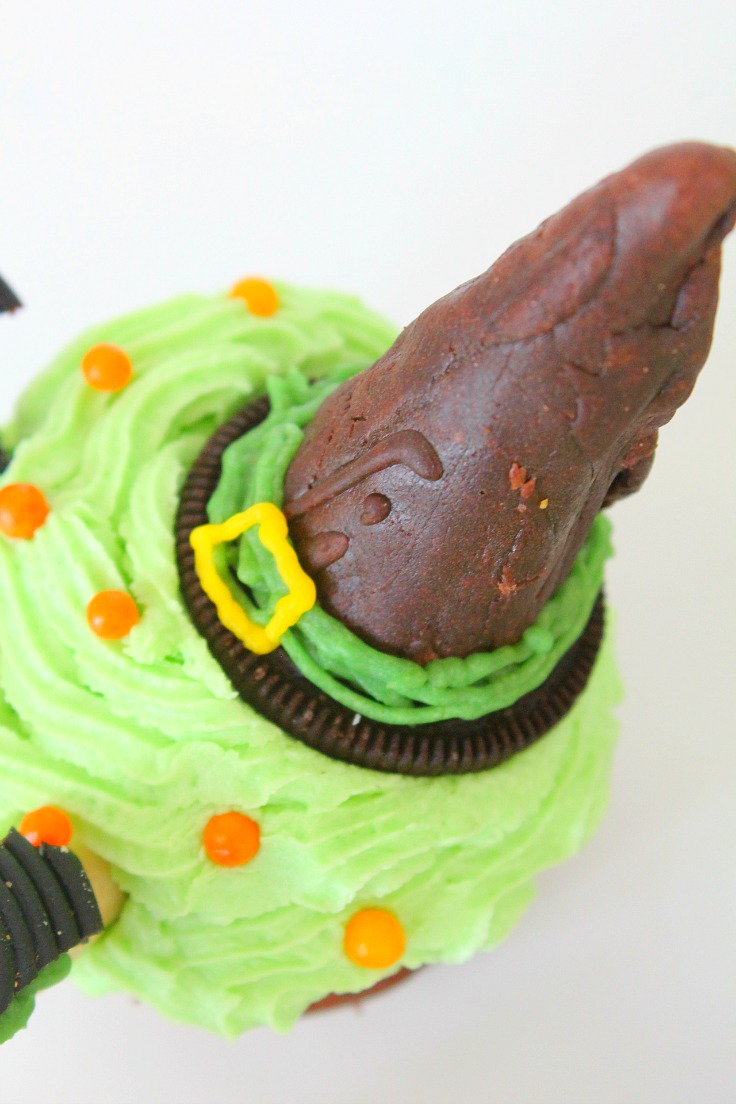 And if you don't have the patience or the time to decorate yours as I did, I think they look just as great covered in frosting and sprinkles only, what do you think?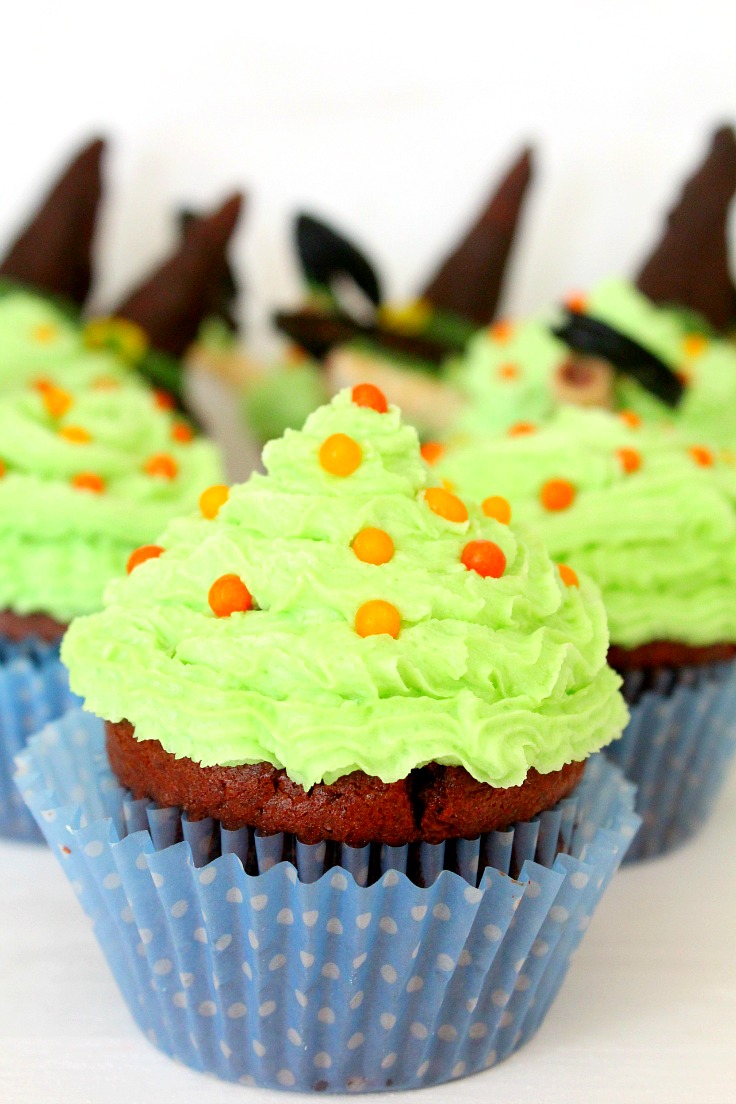 So why not put your wicked kitchen skills on the table and bake these adorable wicked witch Halloween cupcakes this year? Click below for the recipe.