Make Valentine's Day even sweeter with these easy, adorable and delicious red velvet sandwich cookies! Two layers of rich red velvet cake filled with decadent coconut cream cheese frosting!
Valentine Sandwich Cookies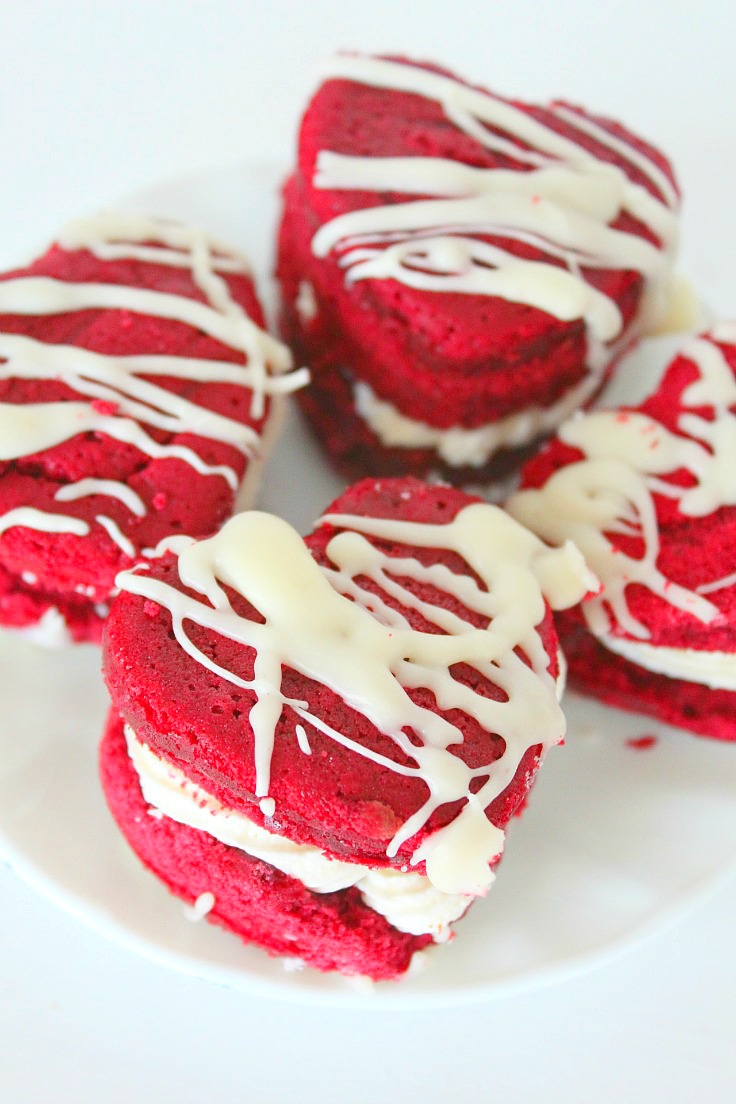 As you may have noticed, I'm all about red velvet cake goodies lately. I personally think a Valentine's Day celebration is not complete without a red velvet cake dessert. These red velvet sandwich cookies are not only cute and sweet but easy to make and truly stand out through color, design and taste.
The coconut cream cheese is the perfect addition, making these decadent Valentine heart desserts even more festive, lending these mini heart cakes a special flavor. The cakes looking dramatic with all that bright red color sharply contrasted by the white in the filling, beautifully moist and tender.

SEE MY MOST RECENT VIDEOS HERE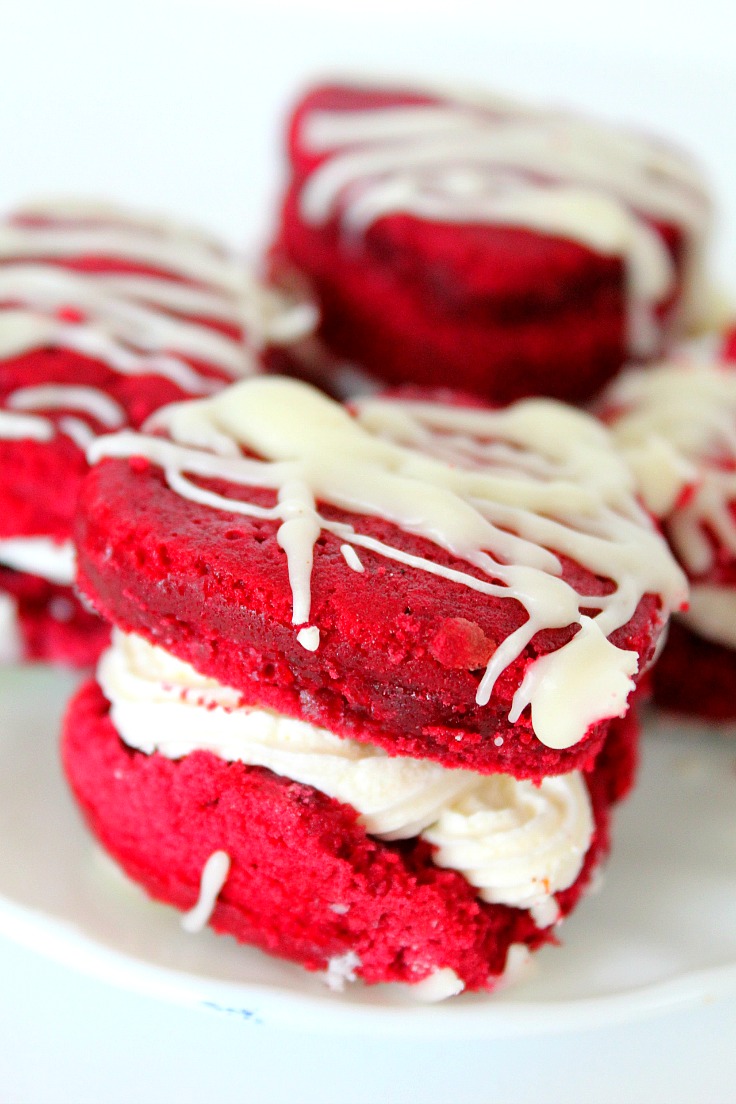 These red velvet sandwich cookies bake best in non stick heart shaped silicone cake molds. I used a simple pound cake recipe where I added gel red coloring for that deep red color. Pound cakes work best with room temperature ingredients so take them out the fridge a couple of hours before baking. Then I cut the hearts in half, on the diagonal and filled the halves with a delicious and super easy to make coconut cream cheese buttercream.
I then drizzled some white chocolate for an extra dramatic look and my sandwiches were ready to serve and wow my guests (that would be my imaginary guests. I always invite some around when I cook or bake; they're the best ever, always praising my cooking/baking skills and delicious dishes, never complaining!)