Looking for a quick, filling, vegetarian snack or an easy yet elegant appetizer? Try this tasty stuffed tomatoes recipe with mashed eggplant and hummus. Your guests will be in awe!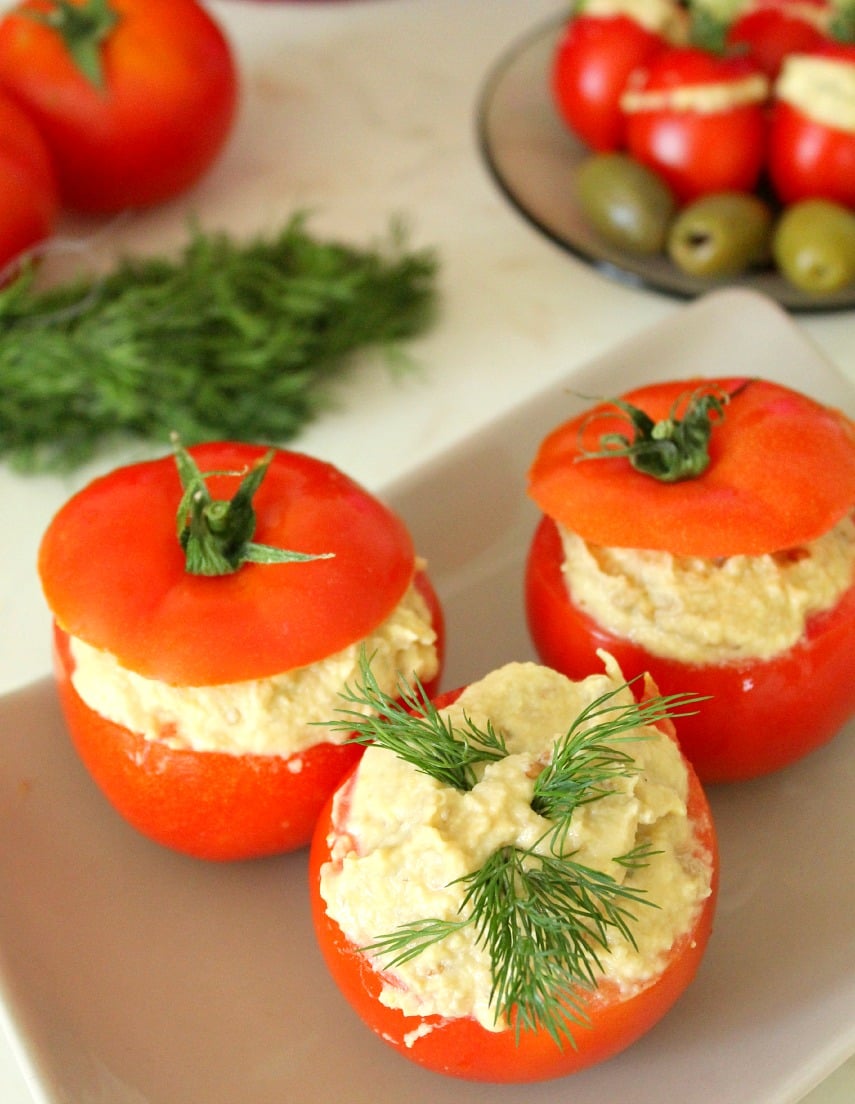 Stuffed tomatoes is such a tasty way to use fresh garden tomatoes during the summer months. Stuffed with a savory mixture of mashed eggplant, garlic hummus, olive oil and lemon juice, these stuffed tomatoes can easily make a light dinner. Just pair them with feta cheese, olives and whole wheat bread with mixed seeds as we do.
When I was a child these delicious tomatoes where a staple at any family party, as appetizers. My mom took pride in making and dressing these up the cutest and most elegant way possible. One could notice right away how much soul she's put into making these. It's probably the reason I haven't made them in ages, I think I got to enjoy them too many years, I've come to take this recipe for granted, forgetting how delicious, quick and easy is to make.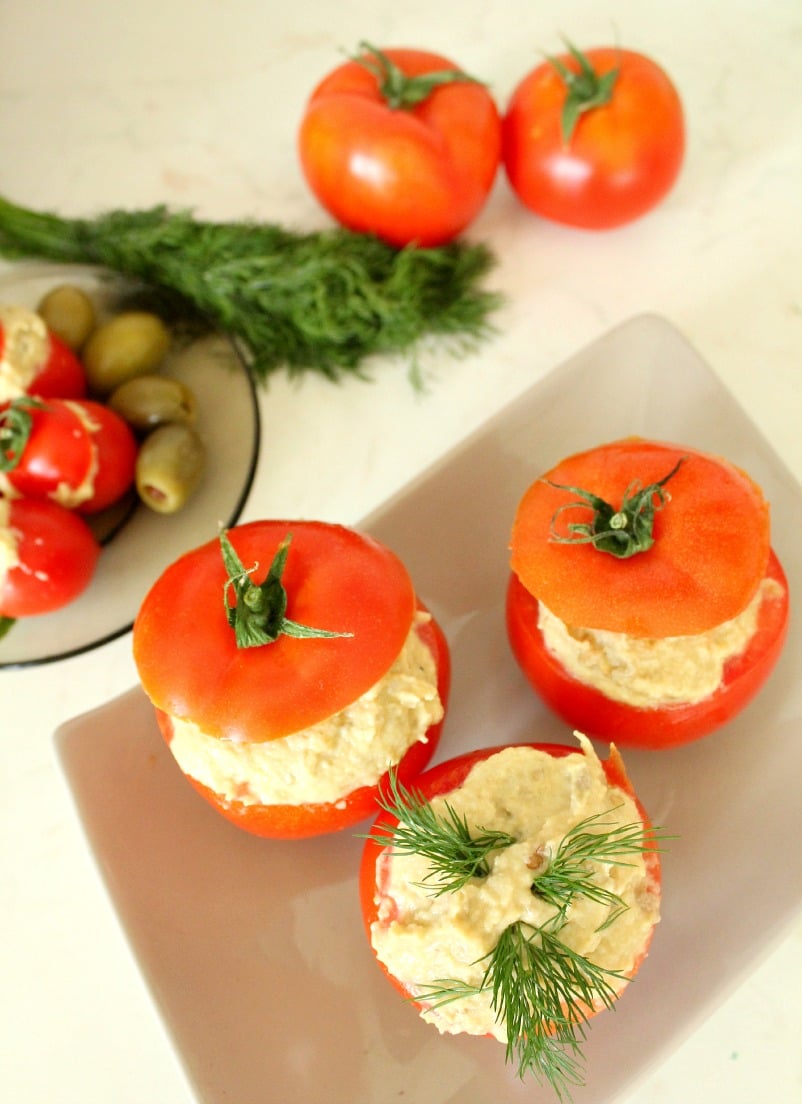 If you have unexpected guest, or you're out of ideas for a party, these stuffed tomatoes with eggplant and hummus are a perfect appetizer idea. They're also a perfect last-minute snack and you probably have all ingredients on hand.
I bake my own eggplant, then I mash them and store some in the freezer for the cold months when after thawing it, I mix it in a delicious dip with chopped onion and olive oil. If you don't know how to bake your eggplant, there will be some instruction in the recipe card below. I bought the hummus dip for this time.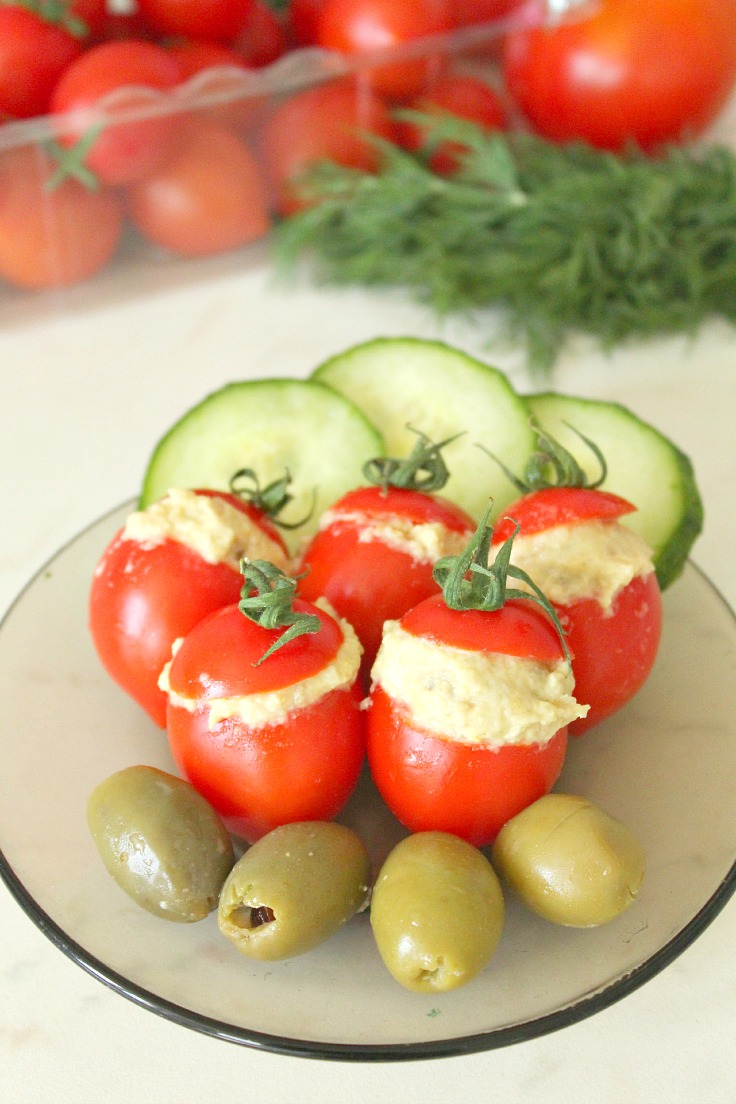 If you'd like to make these bite size, which is the perfect option if you plan to serve them as party appetizers, use cherry tomatoes instead of regular. They are not as easy to stuff but it's also no rocket science and they'll look incredibly cute, your guest will be in awe.
Stuffed tomatoes with mashed eggplant and garlic hummus
For a quick, filling, vegetarian snack or an easy yet elegant appetizer try this tasty stuffed tomatoes recipe with mashed eggplant and hummus. Your guests will be in awe!
Ingredients
1

kg

= 2 oz fresh eggplant

5

medium fresh firm tomatoes

1

cup

garlic hummus dip

2

tablespoons

lemon juice

olive oil

salt and pepper to taste

2-3

tablespoons

chopped dill

optional
Instructions
Preheat oven to 240 C = 460 F

Prick the eggplant to prevent them bursting while in the oven.

Place each eggplant in foil on a roasting tray and bake for about 45 minutes until they feel very soft.

Once cooled peel them and drop into a strainer; press out as much of the juice as possible.

Finely chop with a knife until you get a paste like mixture.

Strain again

Mix with garlic hummus dip and if you need to, add a bit of olive oil

Add the lemon juice

Salt and pepper to taste

Add chopped dill (optional)

Wash tomatoes and cut just the top off

Scoop the seeds and flesh out (you can add these to the eggplant hummus mixture if you like)

Flip them over to drain excess water

Stuff tomatoes with eggplant hummus mixture using a small spoon
Notes
Serve these stuffed tomatoes within hours of preparing them as they're quite perishable. If they stay in the fridge overnight they'll get a bitter flavor and become soft.
You may add other herbs instead of dill. Fresh basil, oregano or parsley work pretty well in this recipe
We like serving these with olives, feta cheese and whole wheat bread with mixed seeds
If you want to make these bite size, use cherry tomatoes. Great option for parties where these are served as appetizers
Similar posts you might like
Eggplant dip with lemon juice and onion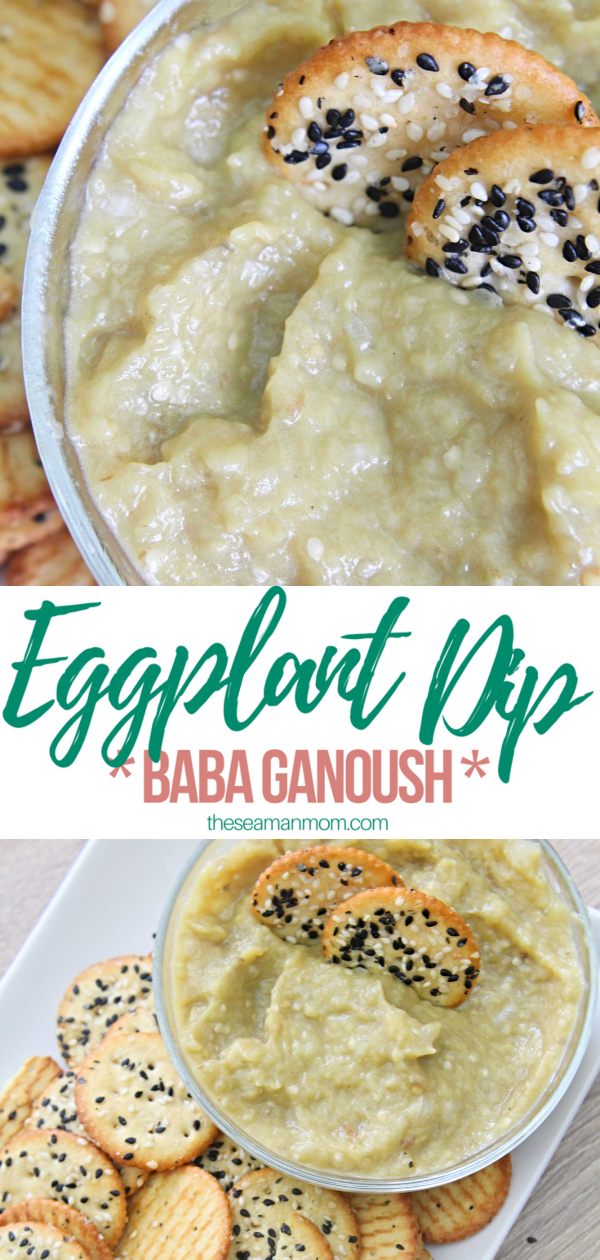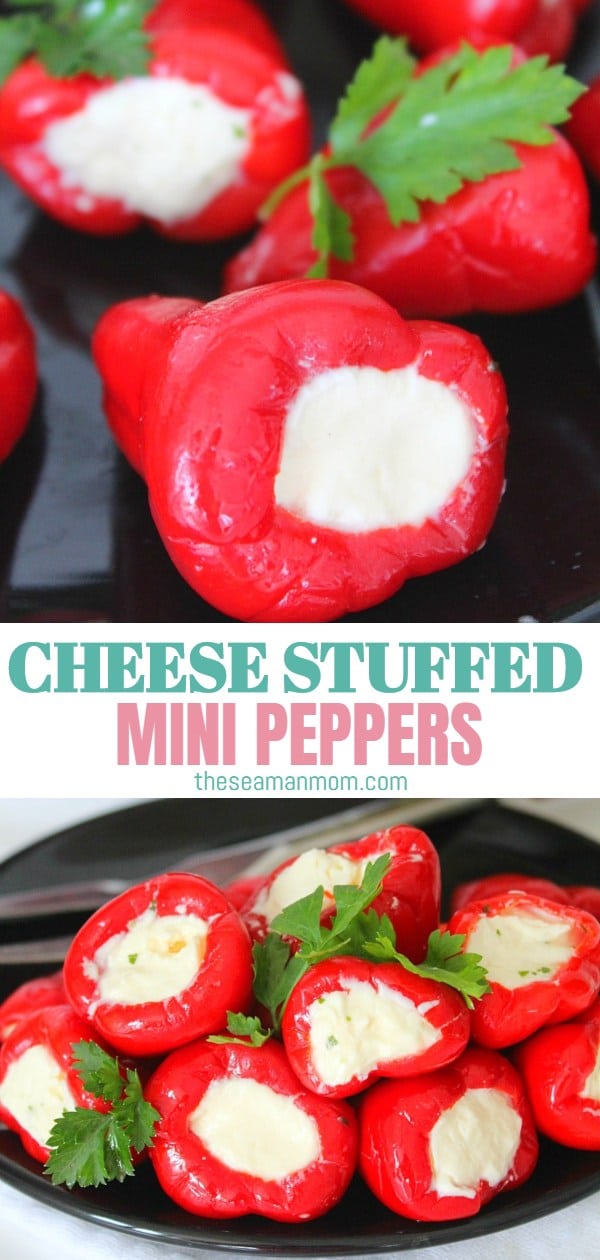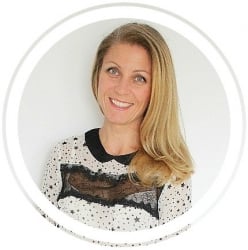 Hi, I'm Petro, author and founder of Easy Peasy Creative Ideas. Sewist, crafter, avid DIY-er, foodie, photographer, homemaker and mommy to one. I'm an expert at coming up with quick, clever sewing tips, recycling crafts and simple, easy recipes! You can find my ideas featured in reputable publications such as Country Living, Good House Keeping, Yahoo News, WikiHow, Shutterfly, Parade, Brit & Co and more. Thanks for stopping by and hope you'll stay for a while, get to know me better and come back another time. Stick around for real fun projects!