This simple vegetable couscous salad is an easy and quick way to prepare couscous for a filling and delicious vegetarian meal or a side dish.
Vegetable Couscous Salad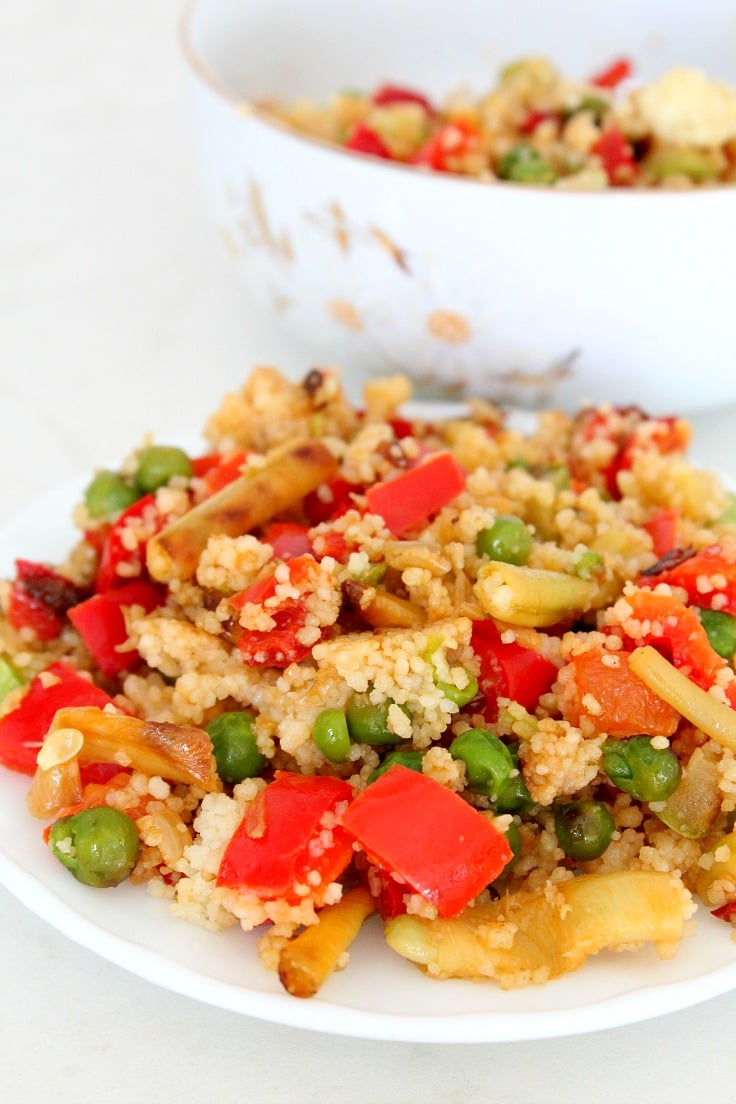 To me simple recipes are the best, they turn tastier and almost always make me ask for seconds! I never tried couscous and to be honest I was a bit reluctant to do it this time too, because let's be honest here, couscous looks pretty bland. But after the first bite I realized how wrong I was! This simple vegetable couscous salad is super delicious and so flavorful!
SEE MY MOST RECENT VIDEOS HERE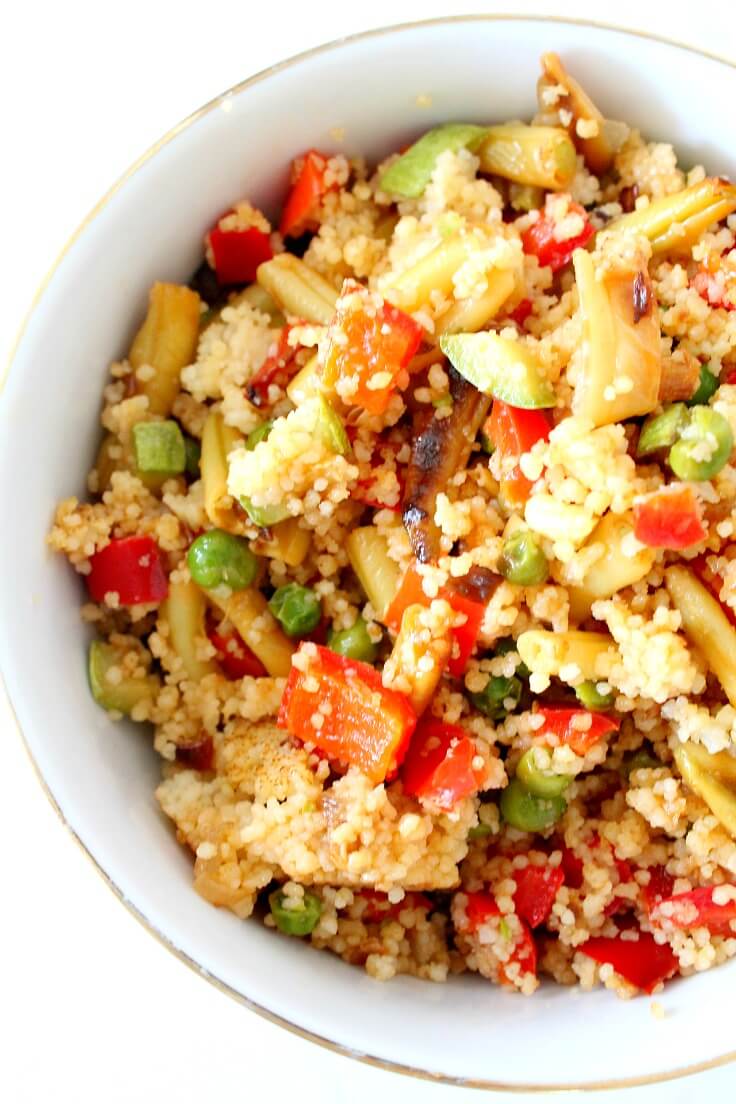 SEE MY MOST RECENT VIDEOS HERE
I think that adding a variety of roasted veggies makes the whole difference, turning otherwise plain couscous into a beautiful, filling and flavorful meal. A different way to serve veggies, this vegetable couscous salad is easy and quick to make and a healthier alternative to pasta or rice.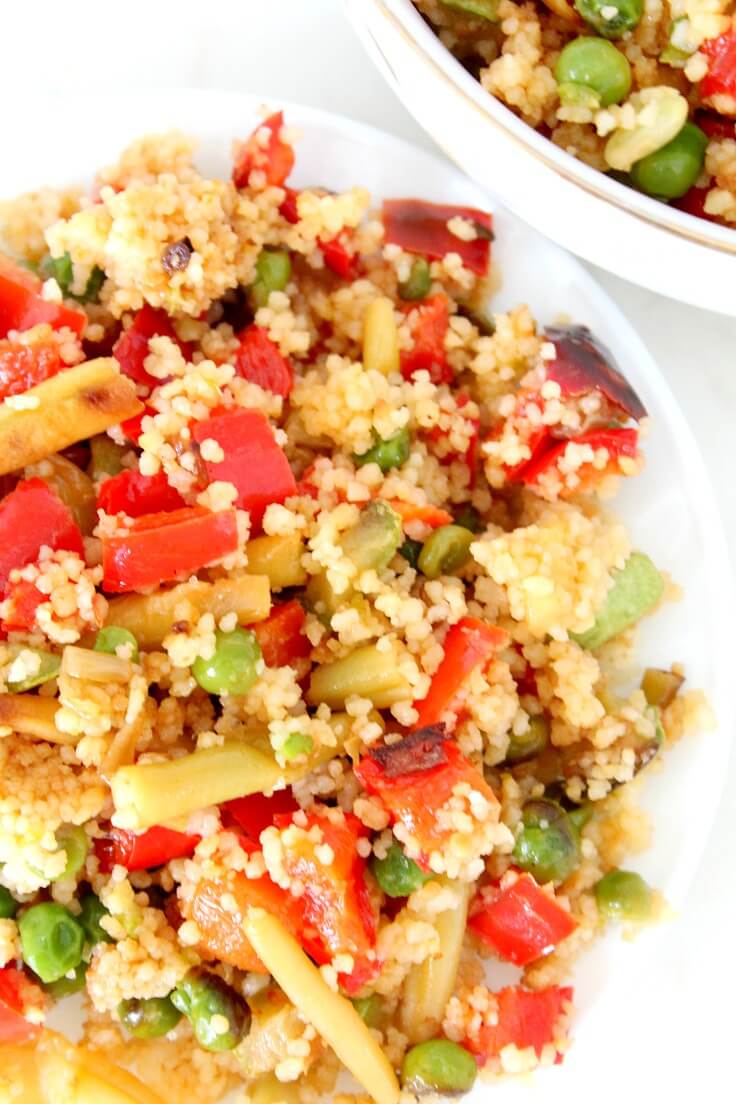 This lovely recipe could be served as a main meal in a vegetarian version or as a side salad next to fish, chicken or turkey. This vegetable couscous salad tastes better when warm but it can easily be served cold as well. I absolutely love how colorful this dish is and I totally fell in love so I see myself making this recipe over and over again.