Make the most of Thanksgiving leftovers with this mashed potato pancakes recipe! Crisp on the outside and moist within, these are a great side dish or a meal on their own!
Leftover Mashed Potato Pancakes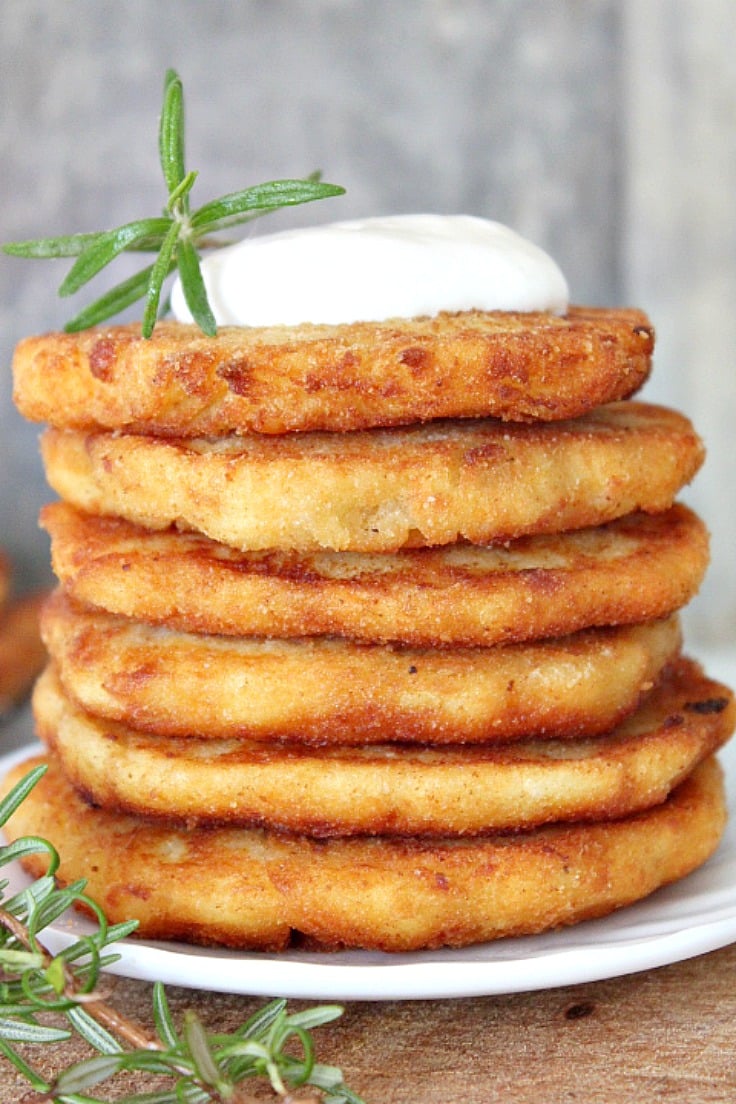 Are you guys ready for Thanksgiving already? Is your menu all set? If you're still looking for side dish ideas, you might wanna check out my Crispy Potato Roast recipe; it's a true delight! Or maybe you"re still unsure about the desserts; then check out this pumpkin cake with lemon cheese frosting! Whether you're all set or still working on your Thanksgiving meals ideas, you're sure to end up with some leftovers. Most likely lots of mashed potatoes! Don't waste all that goodness, consider making a mashed potato pancakes recipe.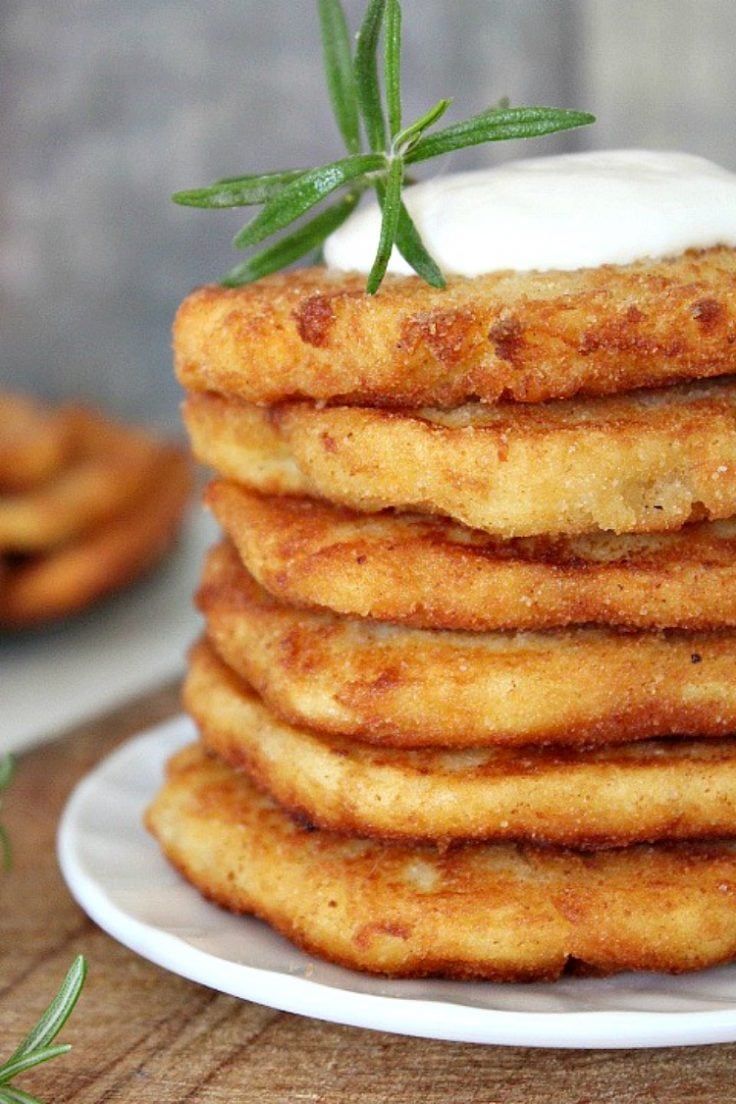 SEE MY MOST RECENT VIDEOS HERE
And I'm pretty sure you'll be fed up and will want to throw it away but stop right there! My mashed potato pancakes recipe is a super easy and delicious way to use up all those leftovers. This mashed potato pancake recipe gives boring mashed potatoes a whole new flavor so it would taste like a brand new, fresh potato dish, you just made!
I had a really hard time keeping my family away from this potato pancakes recipe from mashed potatoes, so I could take photos. But once they took a bite, they were unstoppable! I had to threaten them with starvation for a week!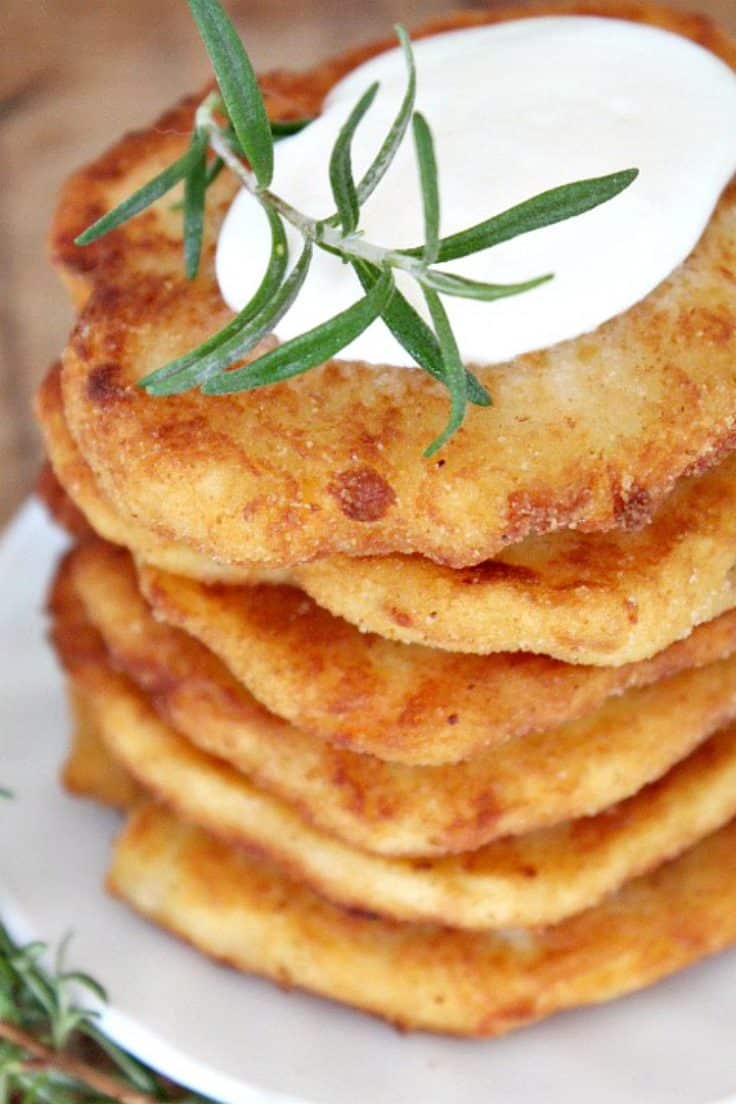 This mashed potato pancakes recipe would make a great meal on its own but also a side dish alongside a meat recipe, a salad and your favorite sauce. Or you can just have them for breakfast with sour cream. Or you can whip up a quick Tzatziki sauce and use it as a dip for these amazing potato pancakes from mashed potatoes! No matter your choice you'll be hooked on these tasty mashed potatoes pancakes, you'll want to make them over and over again!