This recipe for mushroom sauce with sour cream is so easy & makes a delicious sauce to add to stakes, serve as a side dish or a light dinner when paired with a salad.
Sour Cream Mushroom Sauce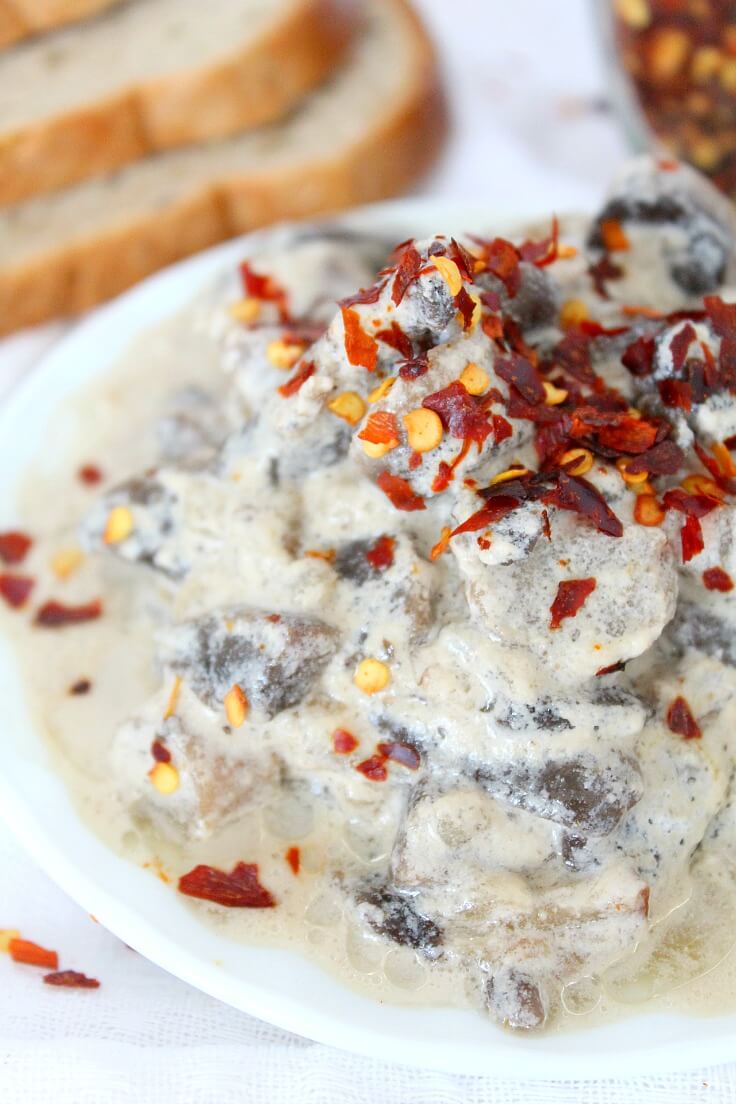 Are you a mushrooms lover? Then you'll find this mushroom sauce with sour cream a little bit of a mushrooms heaven! It's sooo easy to make and so versatile! You can make this mushroom sour cream sauce vegetarian and serve it as a side dish. Or add a bit of meat if vegetarian is not your cup of tea (I've got a very similar recipe here), or even use it as a sauce for your steaks.

SEE MY MOST RECENT VIDEOS HERE
If you are anything like me and prefer light dinners, this recipe could easily be turned into a main meal. Just cook the mushroom sauce with sour cream a little longer so the sauce is thicker and pair this the recipe with a side salad. I really liked it with this salad I made with baby spinach, roasted carrots, chickpeas, feta and pistachio.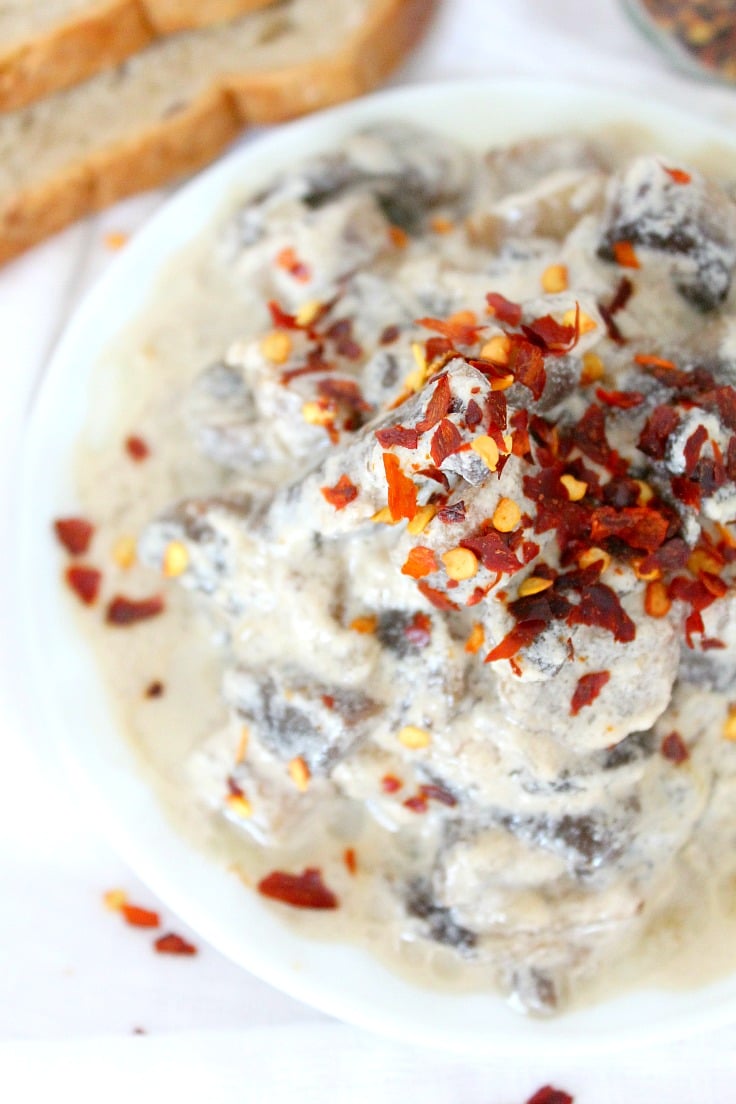 For this mushrooms with sour cream recipe I chose not to add garlic as my daughter is so picky lately but I think garlic gives so much more flavor to this dish. So if you are a fan, go ahead and add some to your recipe. I also omitted fresh herbs for the same reason but I would totally add some copped dill or parsley, both go great with this simple but flavorful recipe. But I took the liberty to add some hot chili pepper flakes on my plate (which I may have spread it a little bit too liberally)