Make yourself a flattering, comfortable top with this easy and quick Batwing Top Tutorial! All it takes is a nice scarf and a couple of stitches.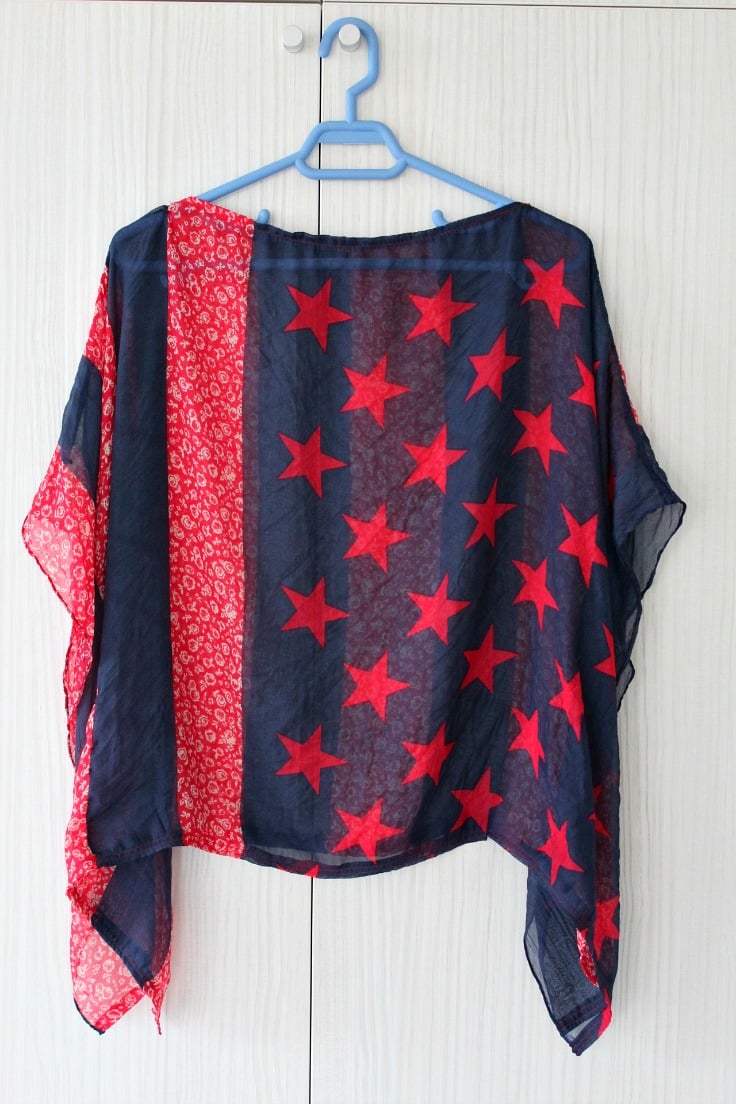 I've always admired those loose, comfy batwing tops I've seen all around at summer and always thought they're so complicated to make, for some reason. So I was afraid to try and sew up one of these beauties. But then I went shopping and saw this pretty scarf and decided to experiment a little with a batwing top tutorial. Because I like fun projects, even the challenging ones. And this was a challenging project, not because of the stitching but the fabric. It was way to lightweight for my skills and it posed a few issues, so instead of spending 20-30 minutes to sew up this top, I spent about an hour. Not bad though!
I was lucky as the scarf I found was sewn into a tube and on one end it had a nice seam that I thought it would be great to use as the neck line. Instead of adding binding, I only had to remove the stitches for the neck line and then sew up around the hole, using the original stitch. I also kept the original seam around the sleeves (I wanted to modify the scarf into an oval shape at the bottom, making the sleeve looking more polished but then I realized it's going to be so hard to sew the seam on this kind of fabric).
If you don't have a scarf, you can make this top from any lightweight fabric, woven or knit. It's nice out of a sheer if you're more experienced, and it fits loose enough that you can layer a tank underneath. You can always make your own binding or bias tape for the head hole and the hem. If you can't find a tube scarf and use other fabric here are my measurements: my scarf measures now 39″ in width by 43″ in height (100 cm x 110 cm), for the whole fabric, unfolded. If you want the top longer, add a few inches to the height.
Please excuse the photos. I am not a good model and also there was no one around to take the photos, so I did it myself.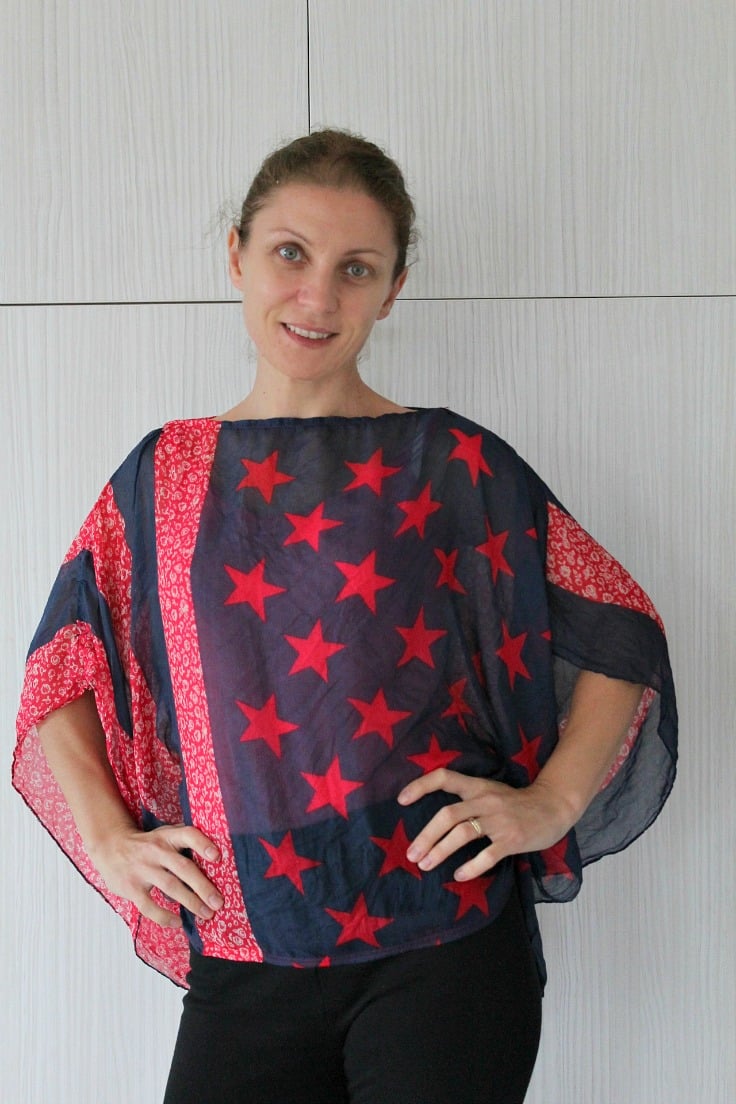 Materials needed:
Tube scarf (or fabric of 39″ in width by 43″ in height (100 cm x 110 cm); if you want a longer top, add a few inches to the height.
Matching or contrast thread
Sewing machine
Scissors
Seam ripper
Directions:
Place the scarf on the table with the closed seam up.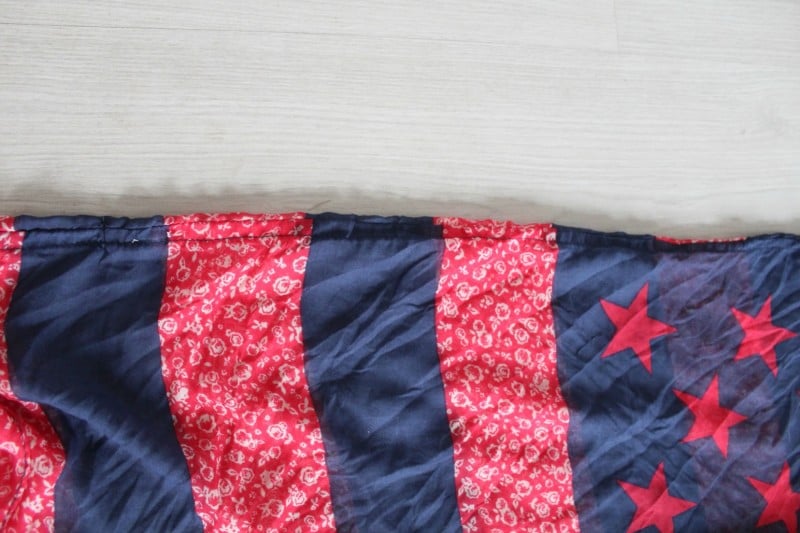 Measure your neck line and decide how large it would be.
Using the above measurements, mark the neck line in the middle.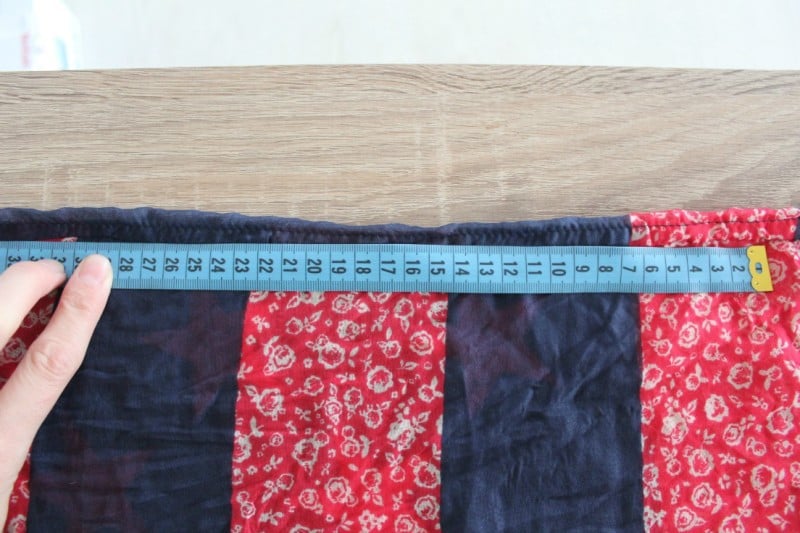 Using a seam ripper open the stitches on the top of your scarf to accommodate the neck line.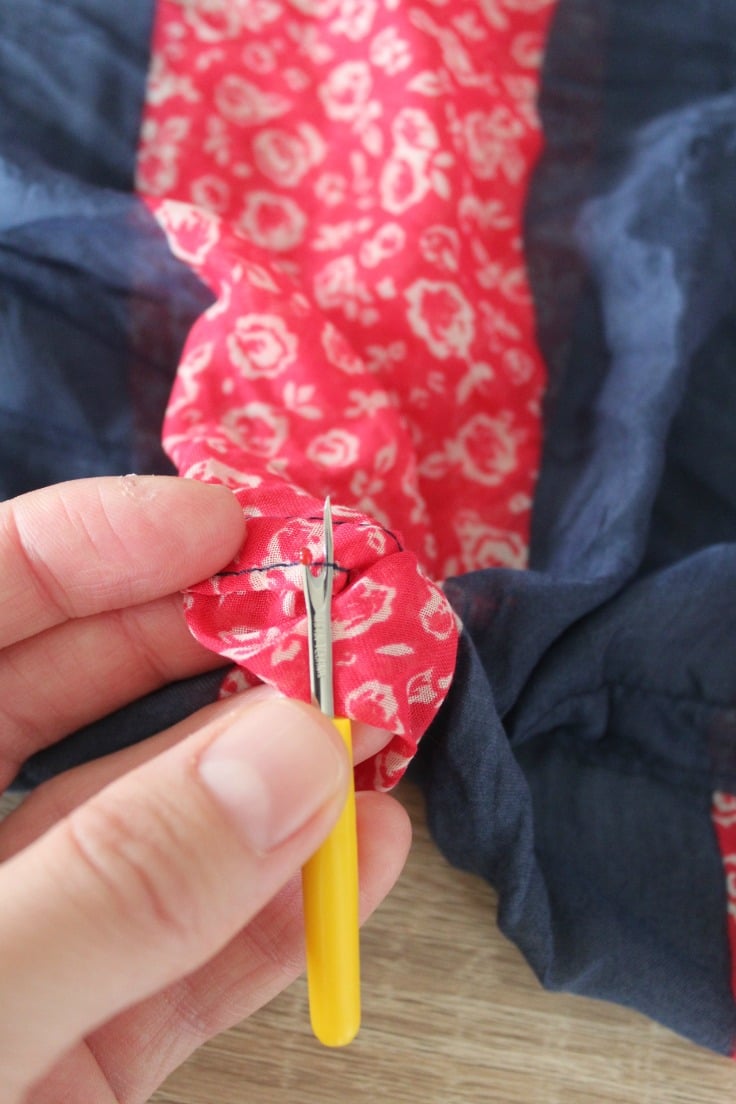 Decide on the length of your top and cut the scarf at the bottom using these measurements.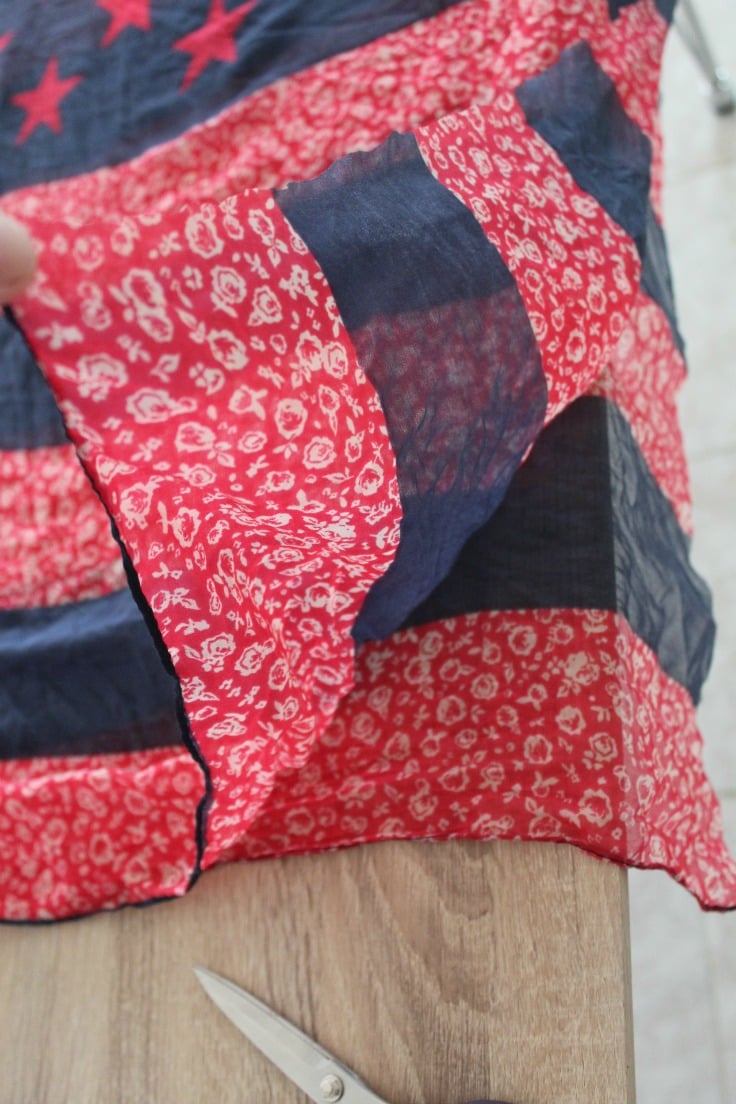 Try the scarf on to check if your head fits into the hole and the scarf folds nicely on the shoulders with the neck line you made.
Stitch around the neck line using the trace left by the original seam (this would be to replace binding or bias tape).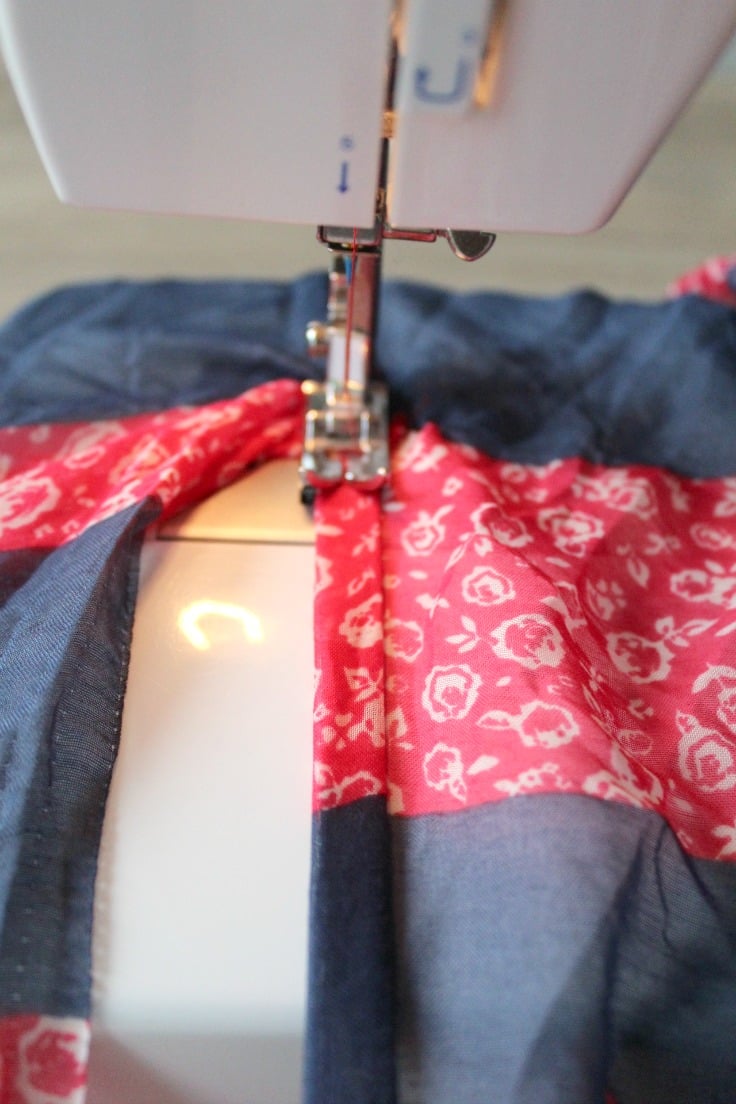 Make a hem on your batwing top, by double folding the fabric in and sewing 2 stitches.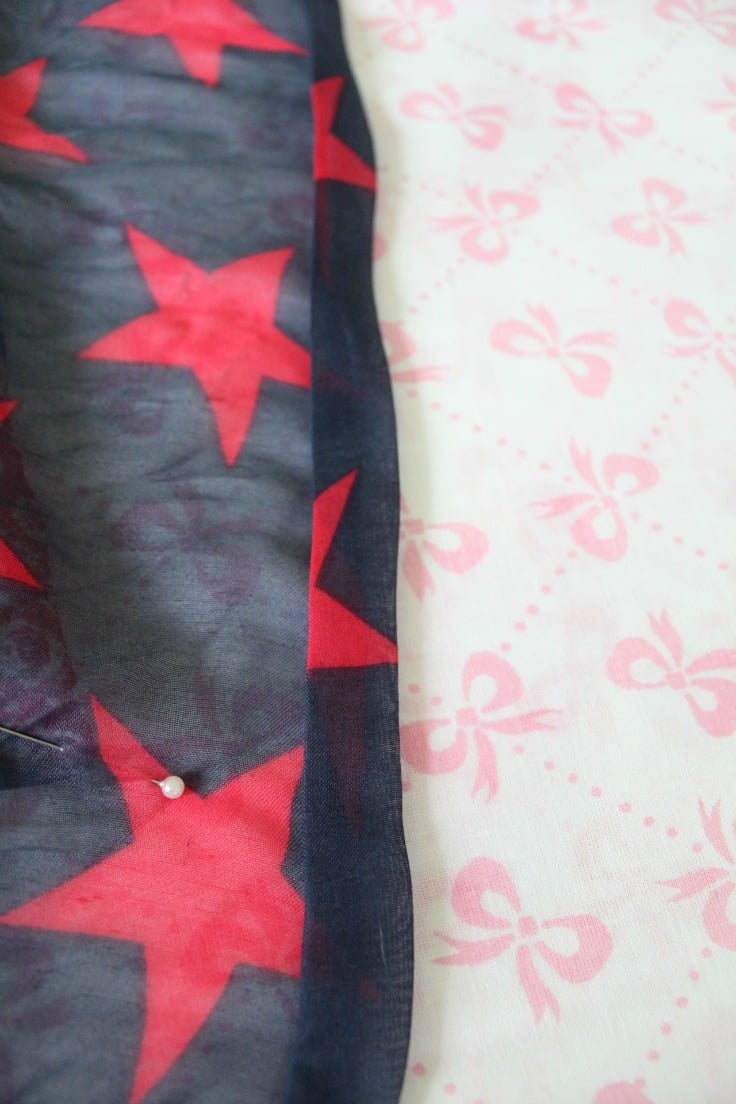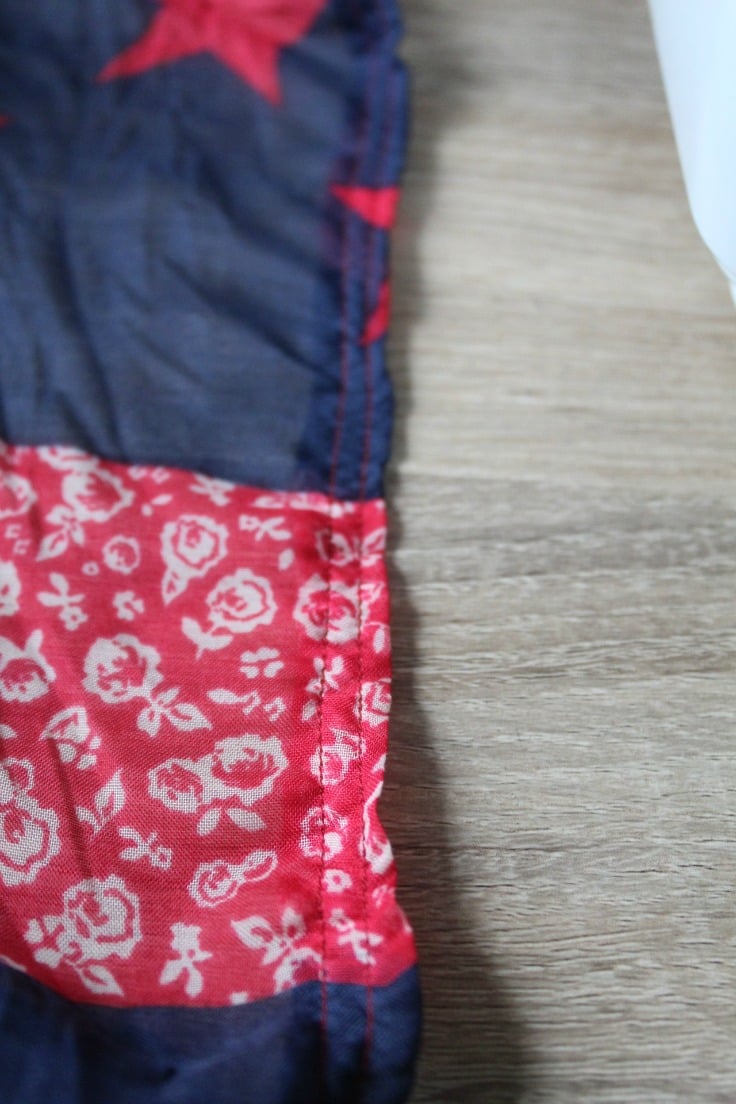 Decide how loose your top will be and sew 2 stitches on the sides, using these measurements. Start from the hem up to where you want the armholes to be. I used an old blouse that fits loose to decide how loose I want this top and then I went up 20 cm = 8″.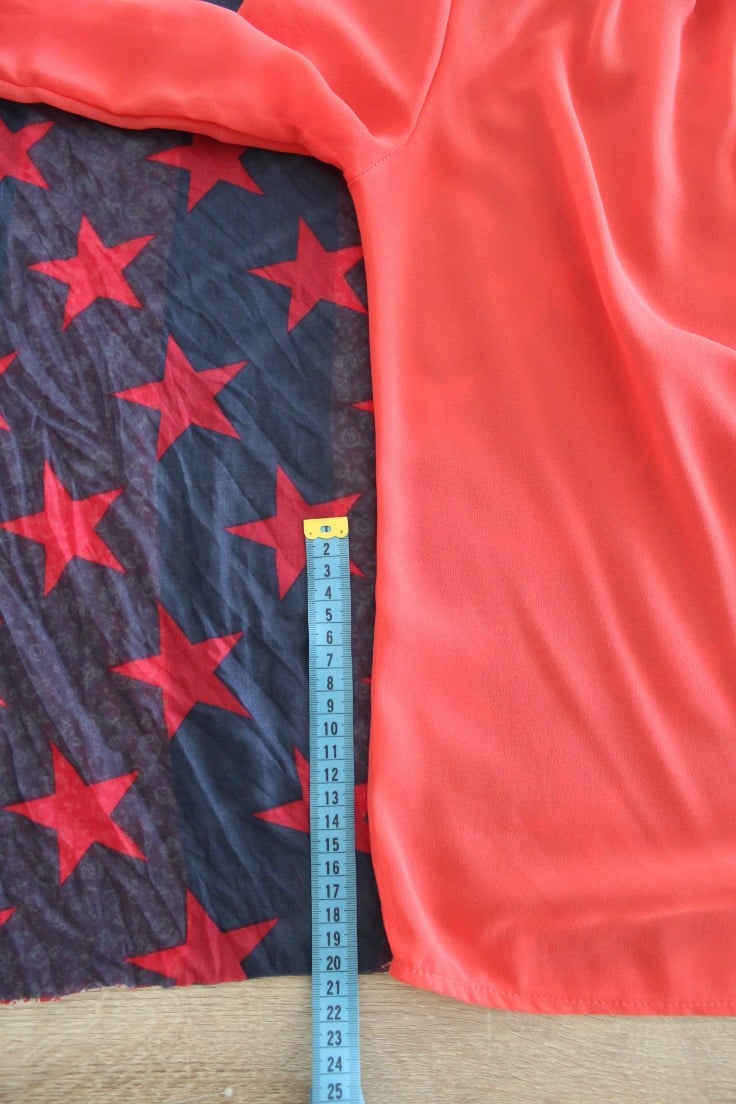 Start wearing your loose, comfortable batwing top everywhere!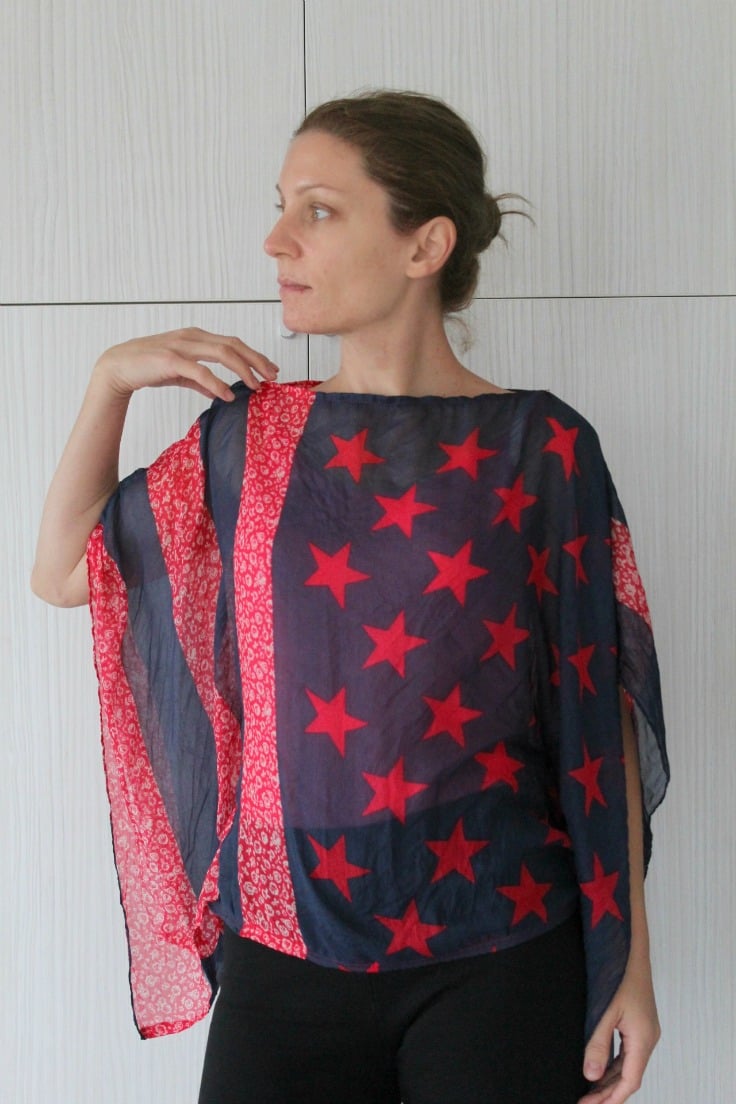 My top would look great at a 4th of July picnic, don't you think?