Learn how to make a scarf top with this easy and quick method
Article may contain Amazon & affiliate links. As an Amazon Associate I earn from qualifying purchases at no additional cost to you.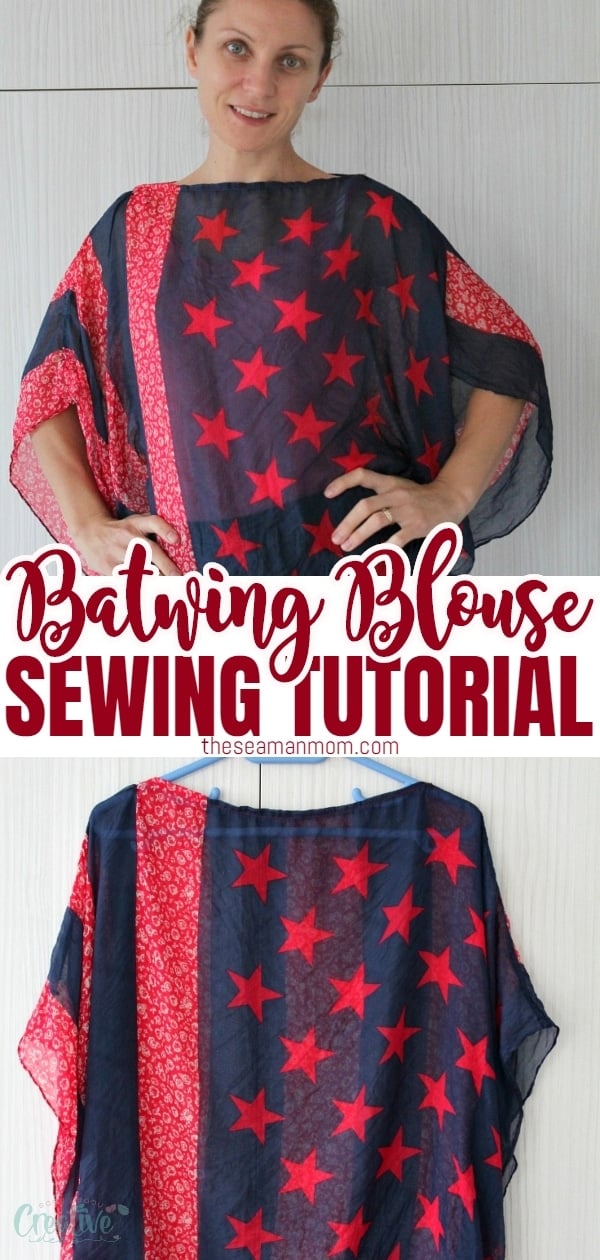 Learn how to make a scarf top and sew yourself a flattering, comfortable top with this easy and quick batwing top tutorial! All it takes is a nice scarf and a couple of stitches.
How to make a scarf top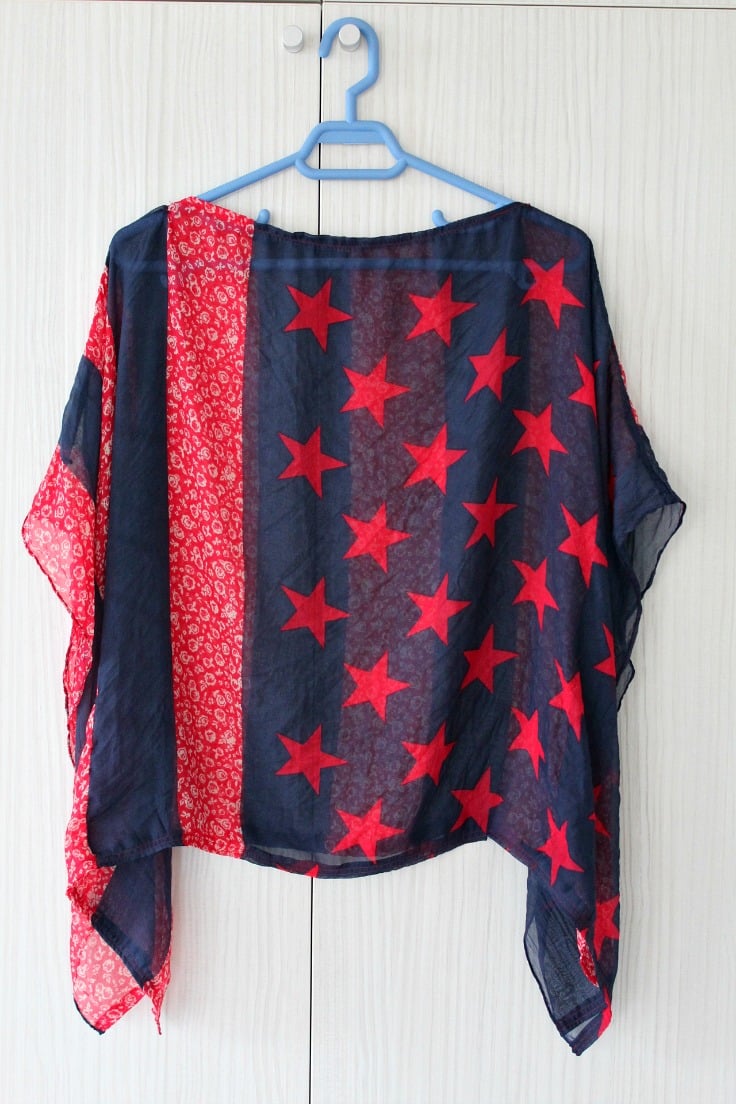 Have you ever wondered how to make a scarf top? I've always admired those loose, comfy batwing sleeve tops I've seen all around in summer. But always thought they're so complicated to make for some reason. So I was afraid to try and sew up one of these beauties. But one day I went out shopping for accessories and saw this pretty scarf. And I decided to experiment a little with a batwing top and learn how to make a top out of a scarf. This lovely top looks like a batwing blouse but made without a complicated pattern.
I like fun projects, even the challenging ones! And turning a scarf into a top was a pretty challenging project for me but not because of the stitching but the type of fabric. The scarf was way too lightweight and hard to handle for my skills and it posed a few issues, so instead of spending 20-30 minutes for sewing up this batwing top, I spent about an hour. Not bad though! As a side note please excuse the photos, I was running a cold and also just experimented with a new hair color which made me look like a scary alien. So please try and focus on the top instead of the person lol.
Other posts you might like: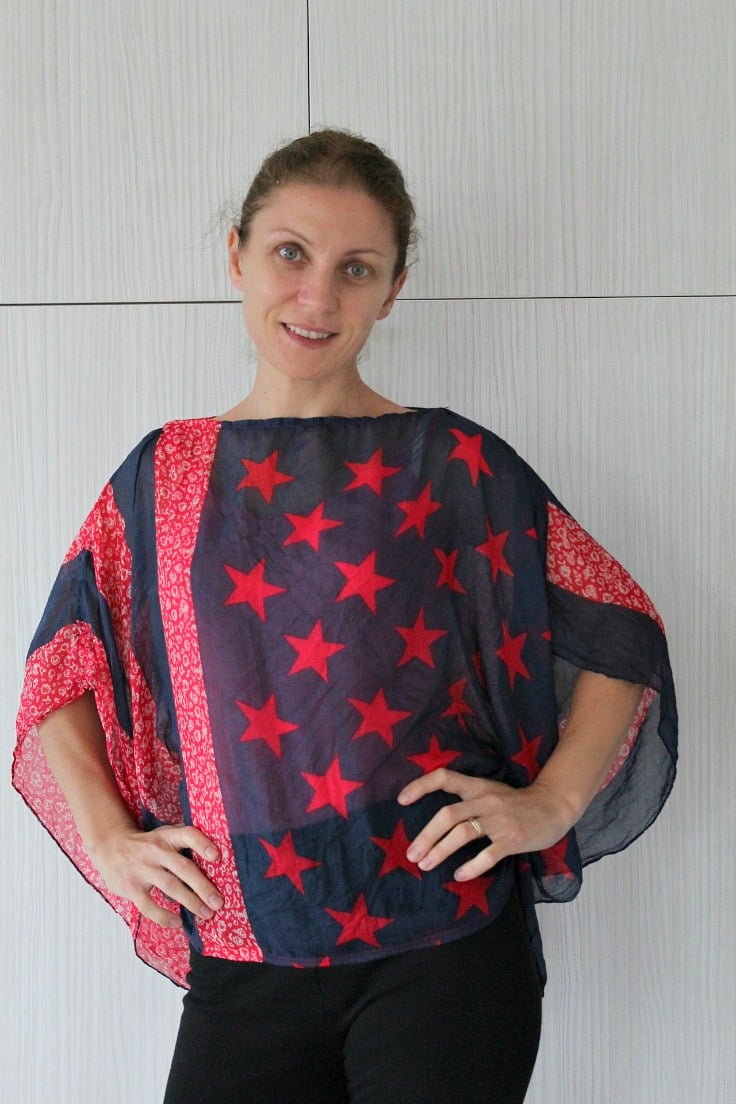 When making this scarf top pattern, I was pretty lucky though. I didn't really need to make up a batwing top pattern. The scarf I found was already sewn into a tube and it had a nice seam on one end that I thought it would be great to use as the neck line. Instead of adding binding, I only had to remove some of the stitches to create the neck line. Then I've sewn up an edge stitch around the hole, following the original stitch. I also kept the original seam around the sleeves on my diy batwing top. I wanted to modify the scarf into a round shape at the bottom, making the sleeve looking more polished but then I realized it's going to be so hard to sew the seam on this kind of fabric.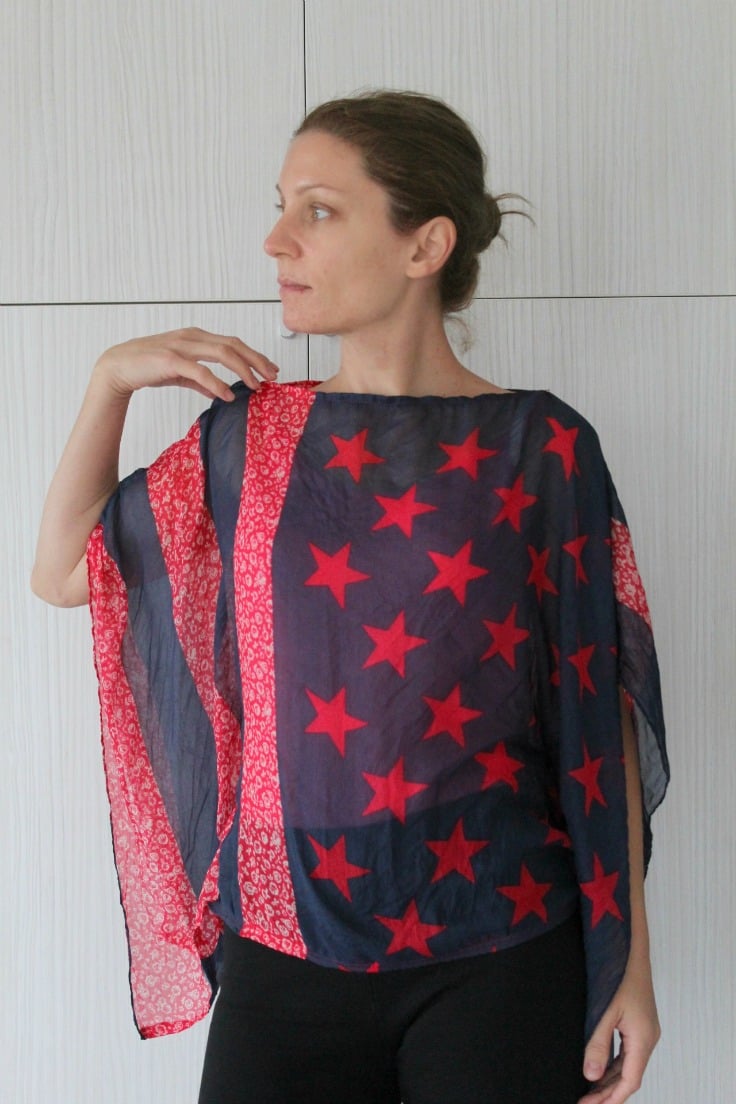 If you don't have a scarf, you can make this batwing sleeve top pattern from any lightweight fabric, woven or knit. The top is nicer when made out of sheer fabric if you're more experienced, and it fits loose enough so you can wear a top tank underneath. You can always make your own binding or bias tape for the neckline using my simple bias tutorials. If you can't find a tube scarf here are the measurements for my top which is roughly a size 10: my scarf measured 39″ in width by 43″ in height. If you want the top longer, add a few inches to the height.
Ready to learn how to make a scarf top? Here are my simple and easy instructions!