This spooky/cute spider web is so adorable and easy to make, with craft supplies you might just have on hand. Learn how to make a wire spider web for the ultimate Halloween party!
How to make a wire spider web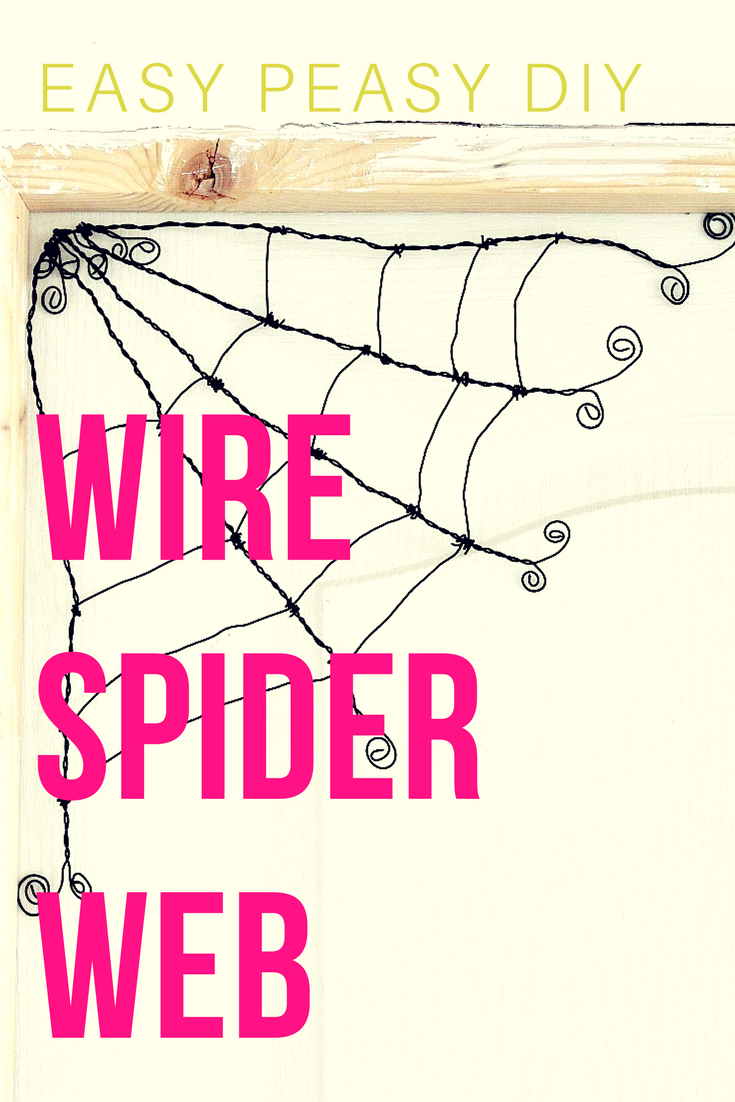 As we're big Halloween freaks, I've been squeezing my brain to come up with home decor ideas that are a bit out of the ordinary. I'm not a really good crafter and I don't do it too often but when I craft, I like to do it in style (modesty is not my middle name, as you may have noticed lol). I do like the classic spider webs but it seems like everybody has one these days and it gets quite boring after a while. So I thought I should make my own DIY spider web, with wire!
That is because I stumbled upon a spider web on Etsy and I got so psyched! This web had my name on it! Only to cool down real fast when I saw the price. A shocking $75 for something I figured it won't cost more than $10 and almost anyone can make. I though I should give it a try and make my own, using supplies I already had on hand as I was no longer willing to pay any money for this project (budget freak here!).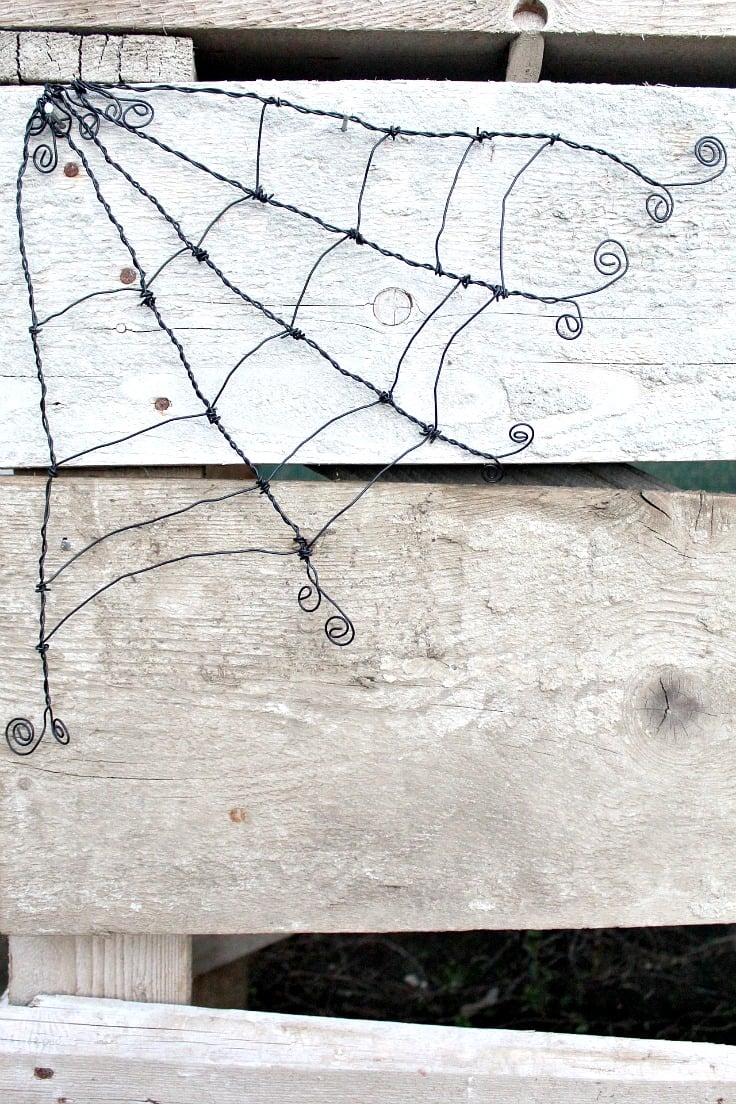 It was really, really easy, the only part I found a bit tricky was curling the wire as I didn't have proper pliers.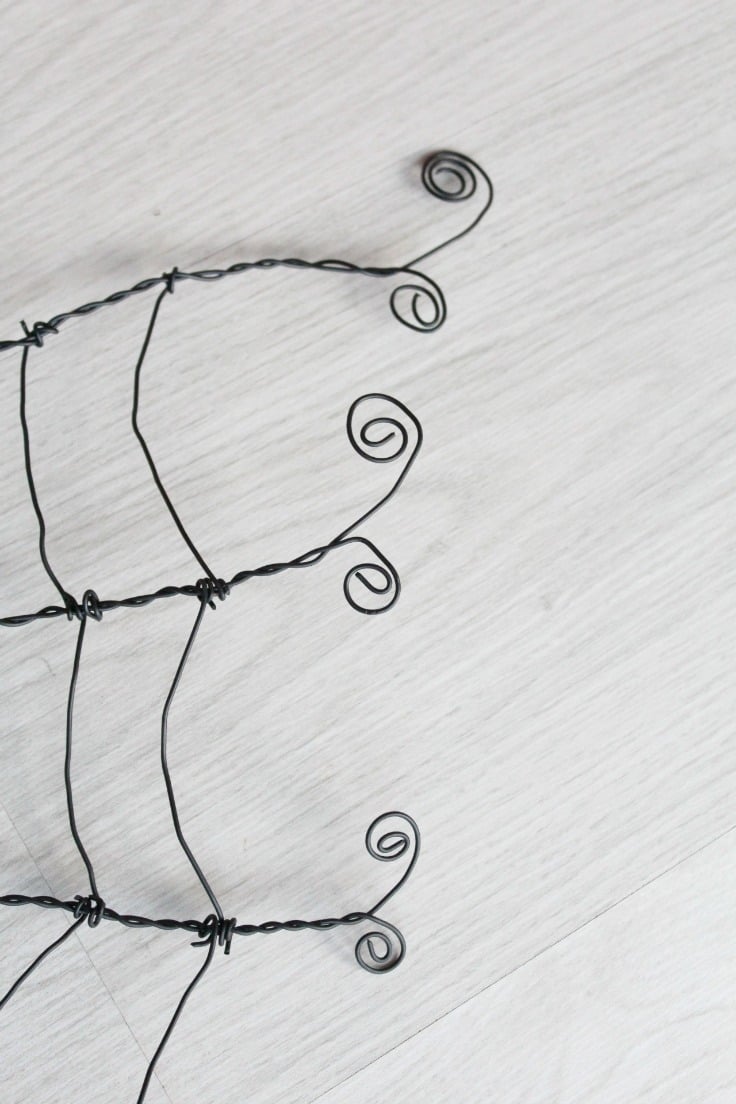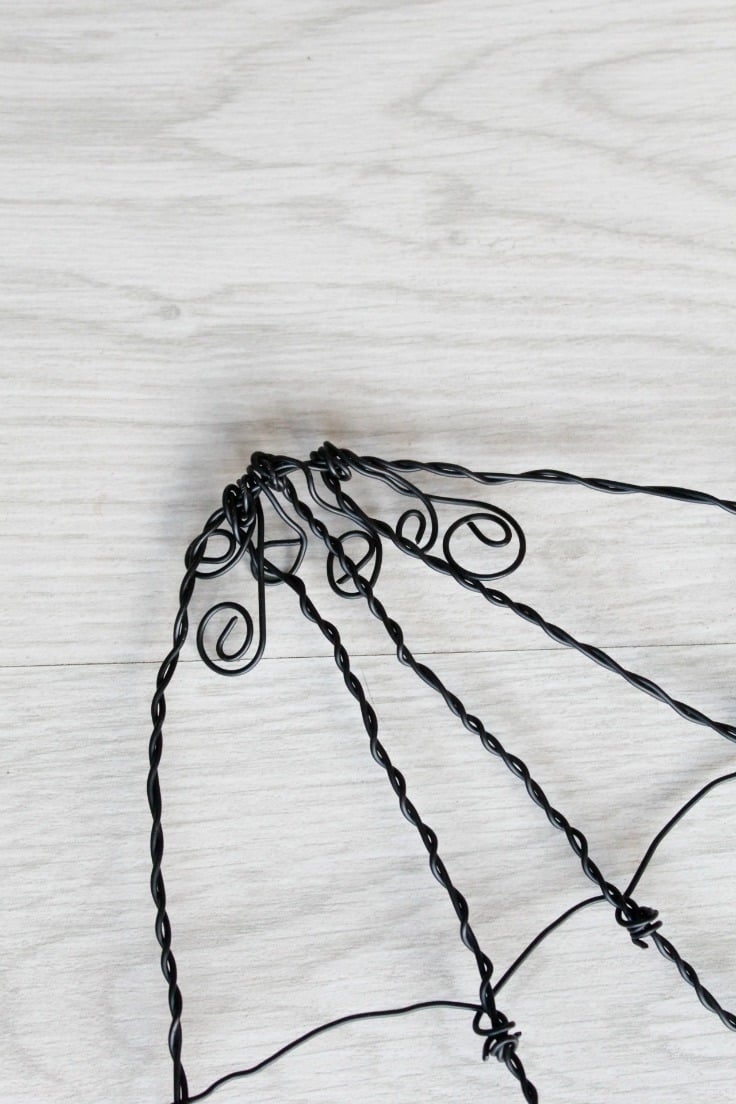 Round tip pliers would work better for this project but if you are like me and don't want to spend any money for something you may never use again, I made a very short, few seconds video to show you how I curled the wire with the pliers I had. Kind of a rookie video but it'll do for now!
If you're decorating for Halloween or just like to add some arachnid-inspired decor to your home, make this wire spider web, a fairly easy project that doesn't require much skill. Just as a spider weaves its silk, you will use wire to design your spiderweb. You can use a circle design or a triangular as I did, if you like to get more creative.
When it's done, hang your webs from the ceiling or on your front door instead of a wreath or just display it on a shelf. I hooked mine to a door for photography purposes but I find this design works really well outdoors so I hooked mine in the backyard, on a . So if you plan an outdoor party or have antique looking furniture or doors, this DIY wire spider web is the perfect addition to your decor.