Materials needed:
Tube scarf (or fabric of 39″ in width by 43″ in height (100 cm x 110 cm); if you want a longer top, add a few inches to the height.
Matching or contrast thread
Sewing machine
Scissors
Seam ripper
Online classes we love:
The Essential Guide to Sewing With Sheers (w/ Sara Alm)
Beginner Serging
20 Things to Know Before You Sew
Sewing Classes at Creativebug
Directions:
Place the scarf on the table with the closed seam up.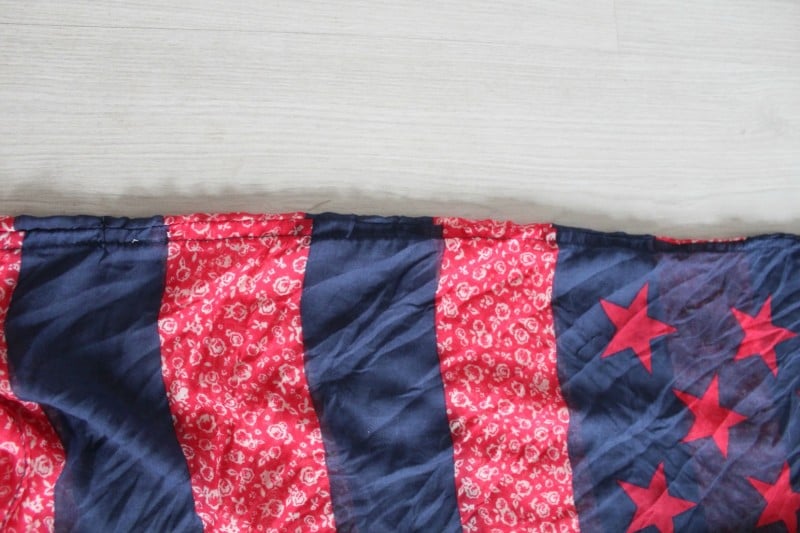 Measure your neck line and decide how large it would be.
Using the above measurements, mark the neck line in the middle.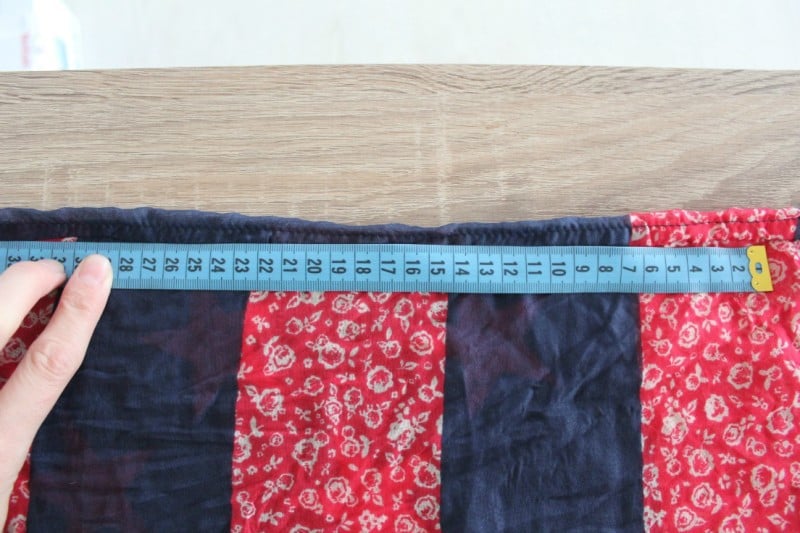 Using a seam ripper open the stitches on the top of your scarf to accommodate the neck line.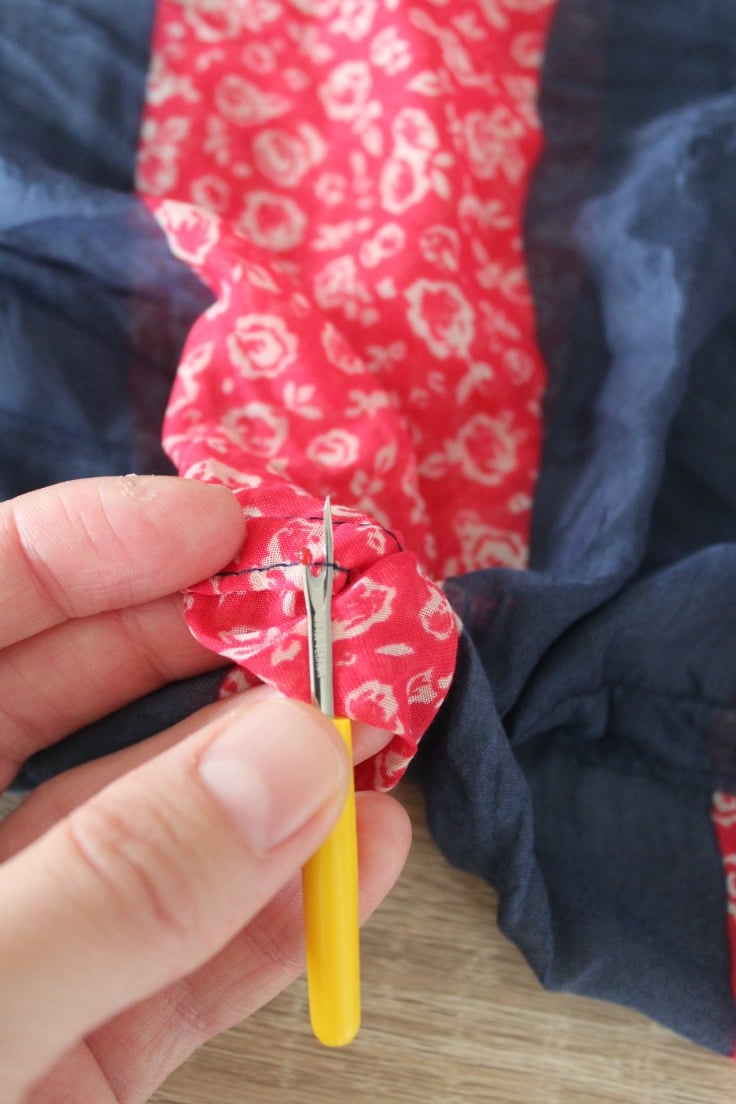 SEE MY MOST RECENT VIDEOS HERE
Decide on the length of your top and cut the scarf at the bottom using these measurements.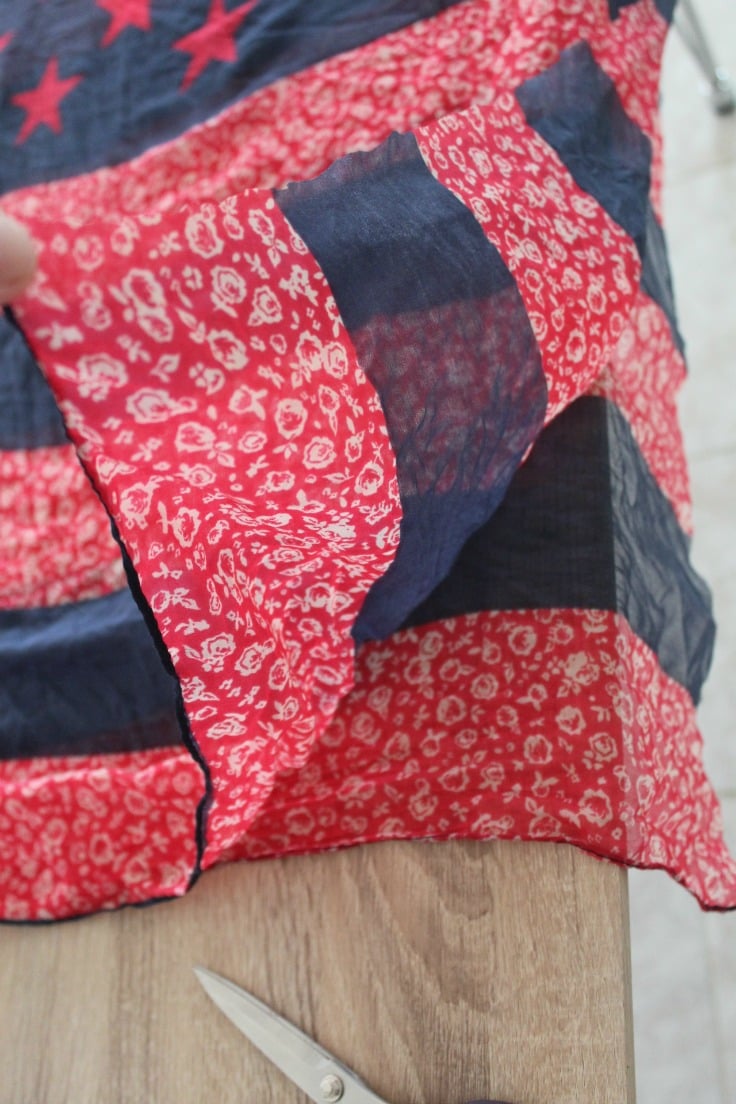 Try the scarf on to check if your head fits into the hole and the scarf folds nicely on the shoulders with the neck line you made.
Stitch around the neck line using the trace left by the original seam (this would be to replace binding or bias tape).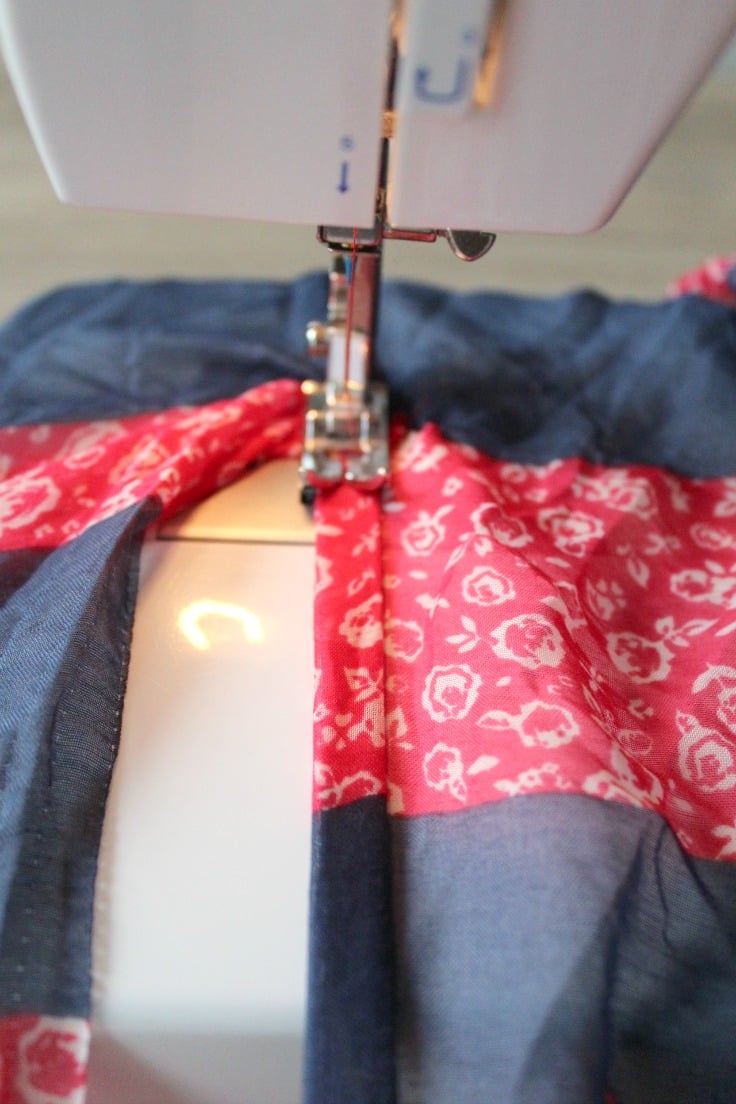 Make a hem on your batwing top, by double folding the fabric in and sewing 2 lines of stitches (or use a twin needle).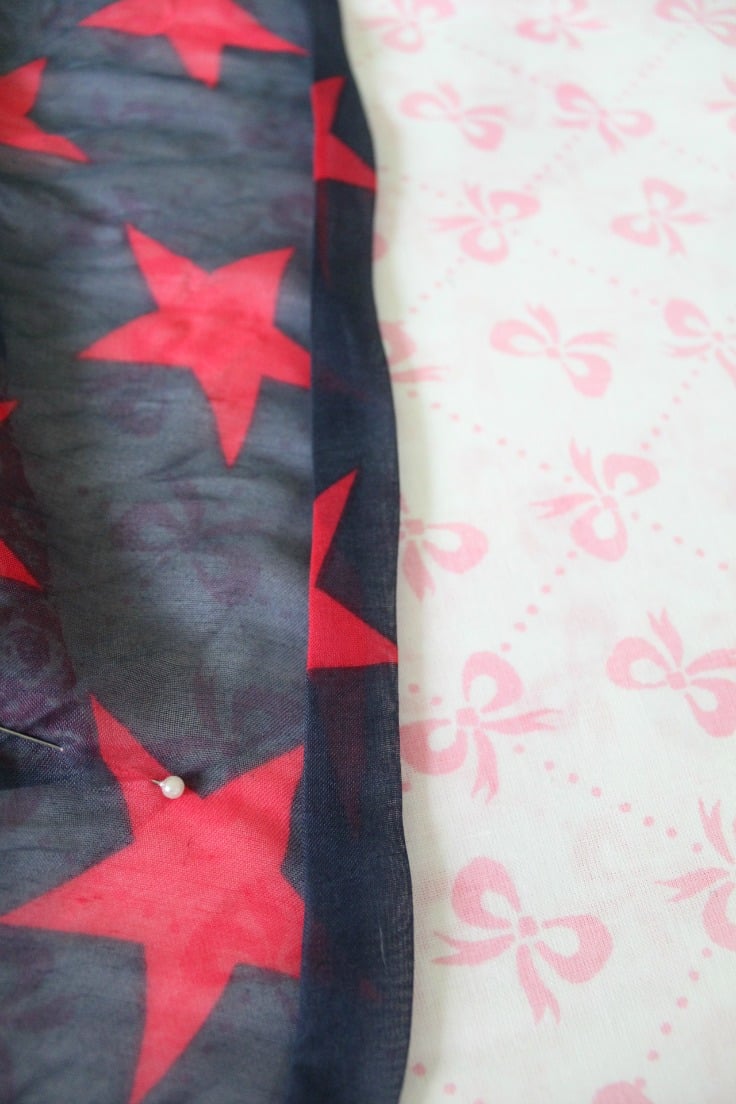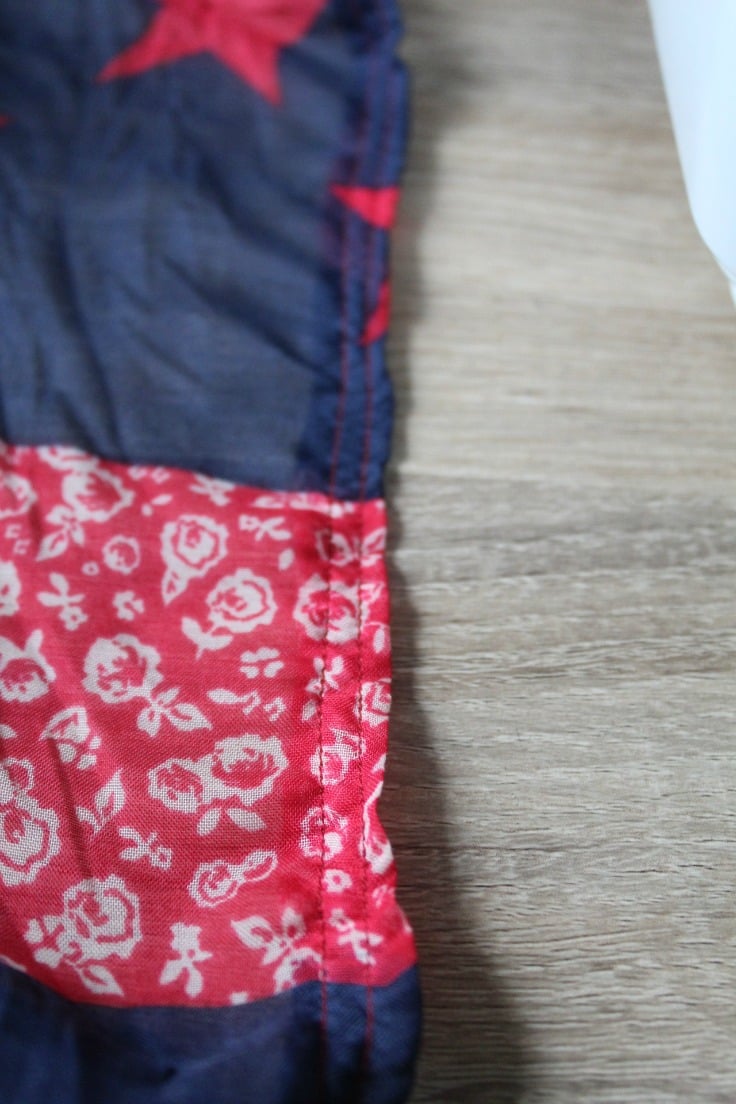 Decide how loose your top will be and sew 2 stitches on the sides, using these measurements. Start from the hem up to where you want the armholes to be. I used an old blouse that fits loose to decide how loose I want this top and then I went up 20 cm = 8″.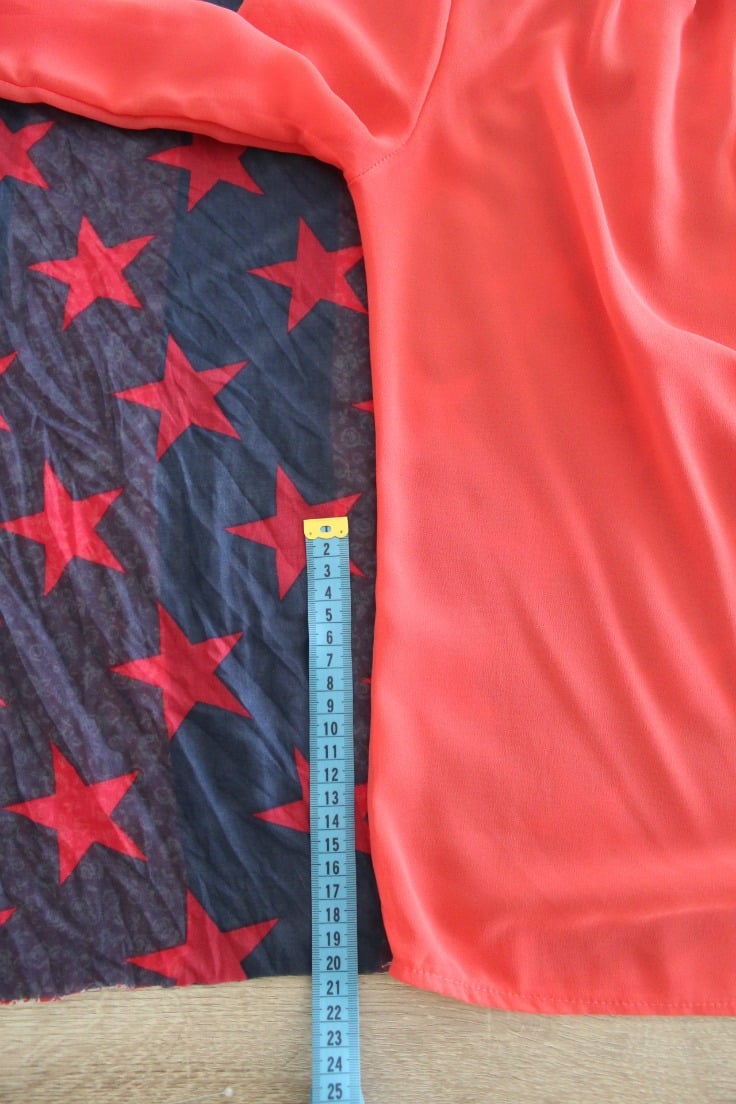 Start wearing your loose, comfortable batwing top everywhere!
My top would look great at a 4th of July picnic, don't you think?



Most Popular Sewing Articles