Make this fun and easy bird feeder wreath to keep birds happy and healthy during fall and winter days. A 10 minutes project that makes a great gift too!
Bird feeder wreath tutorial

Since I came back from my 2 months long cruise vacation, I've noticed a lot of the birds in my neighborhood were missing. Although fall is here, the temperatures are not too low yet and I was surprised to see many of the birds have gone already. But after looking around a bit, I think I've figured it out: there's not much food left for them around here.
I love it when I see birds in my backyard, even though it's not really a paradise for birds. We're still working on our house, there's so much we need to do but we're taking it step by step and the yard is the last on the list. So there's no grass, there's a lot of sand and pebbles, the weed grows pretty quickly and there are only a few very young and small trees, planted this Spring and a bunch of flowers.

SEE MY MOST RECENT VIDEOS HERE
But even though the place would not normally appeal to birds they were always visiting us, looking for food, to have fun or even to court each other. And now they're gone! So I thought I should help the few ones left find some food easier and hopefully encourage them to visit us more often.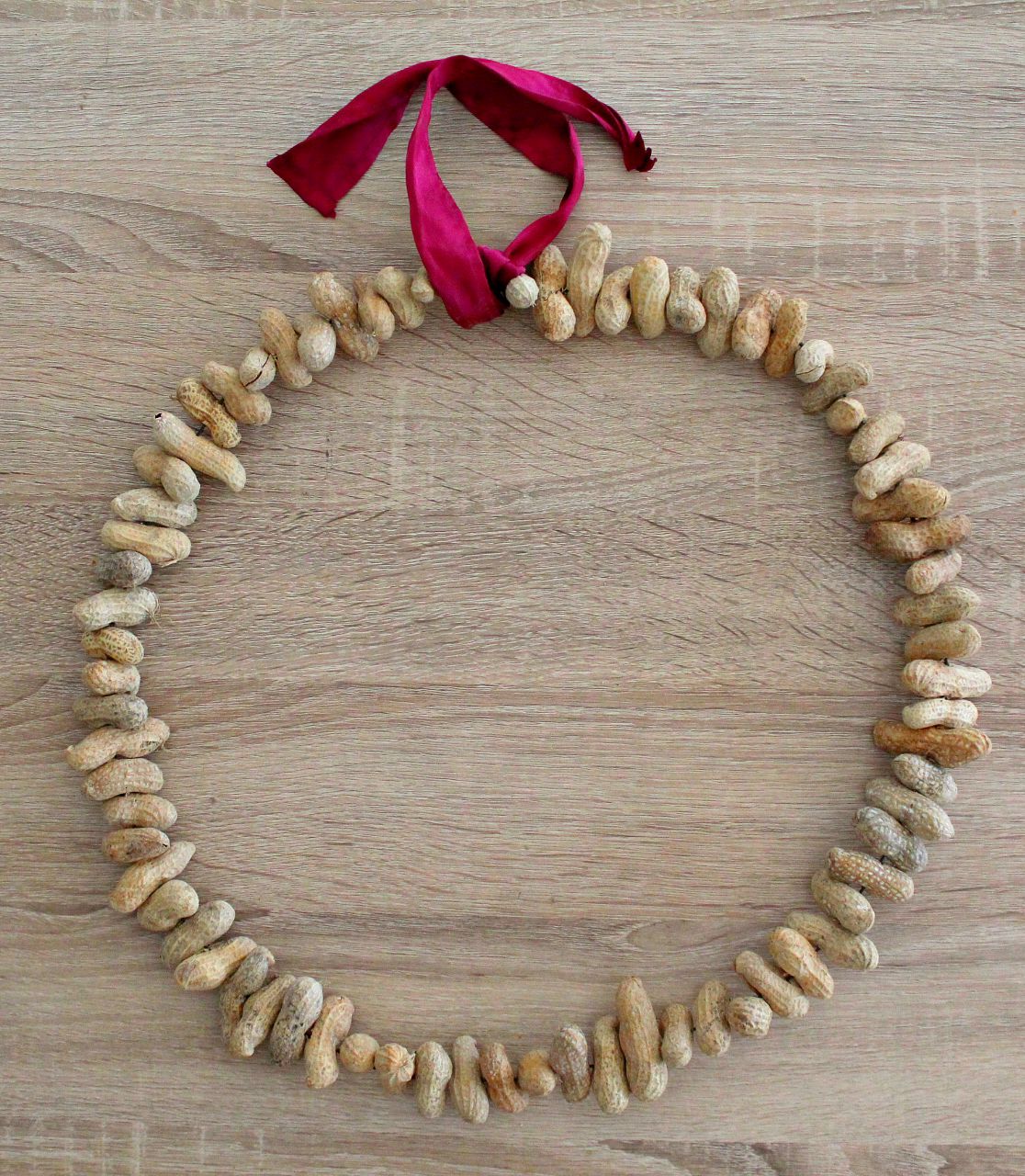 If you love birds and nature at least as much as I do, create something very special for the birds in your neighborhood! There's nothing like a handmade feeder to get birds together and they make such a beautiful view. Plus the bird feeder wreath looks great during the Holiday season if you add a pretty ribbon. You can even give them as gifts to family or neighbors.
Here's the Bird feeder wreath tutorial
Materials needed:
Galvanized wire (it lasts longer as it won't rust so you can reuse it for the next bird feeder). You can use regular wire if you don't have galvanized wire (I didn't this time) but you'll probably need to replace the wire soon.
Pliers and/or cutting tool to cut the wire
Unshelled peanuts
Additional wire, twine or ribbon to create a hanger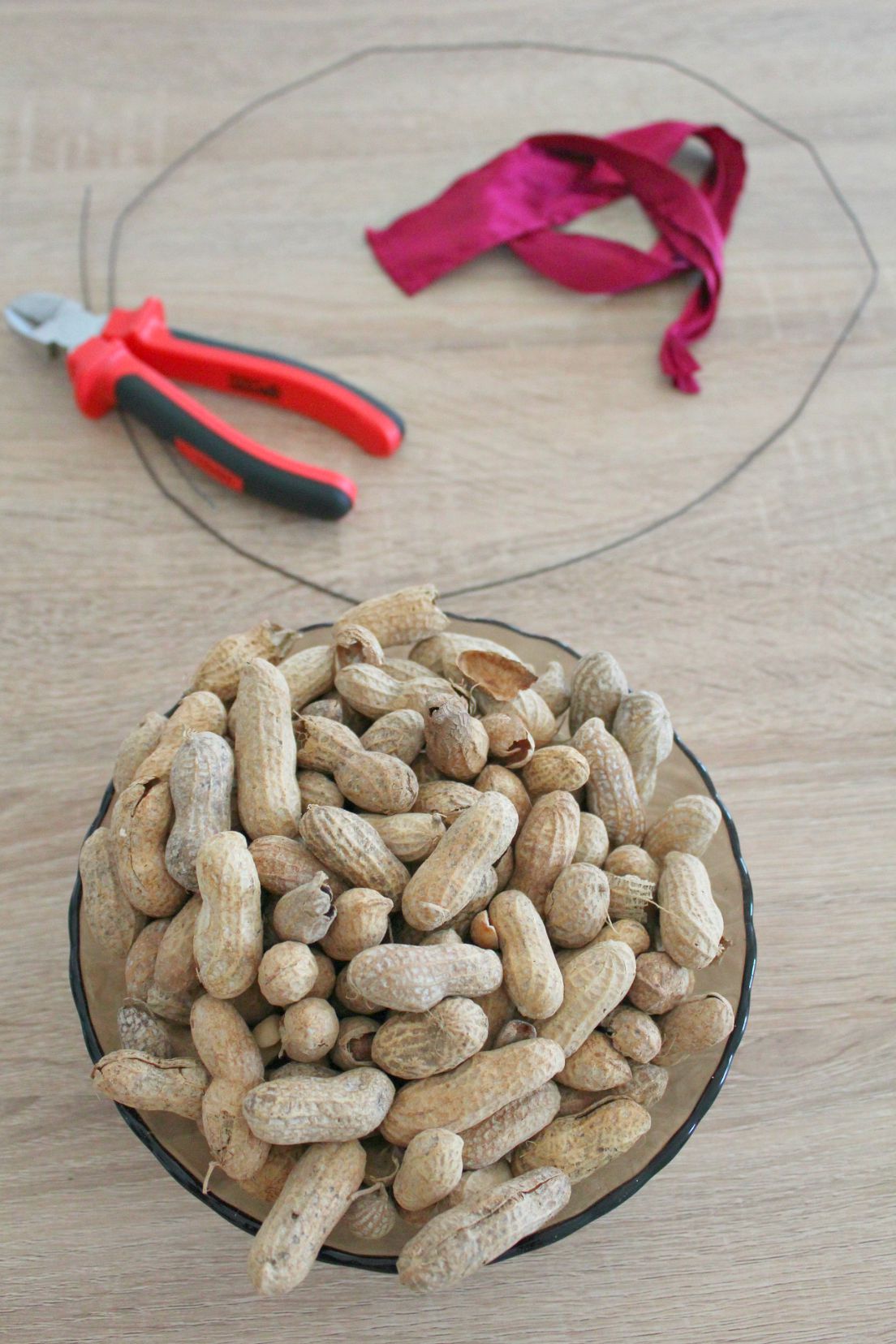 Directions:
Cut the wire at the desired length (keep in mind if you make a large wreath is won't keep a circular shape). 30-40 cm = 12″-15″ should be enough.
Make a loop at one end with the pliers and pierce the middle area of the unshelled peanuts with the other end (the middle is the softest part).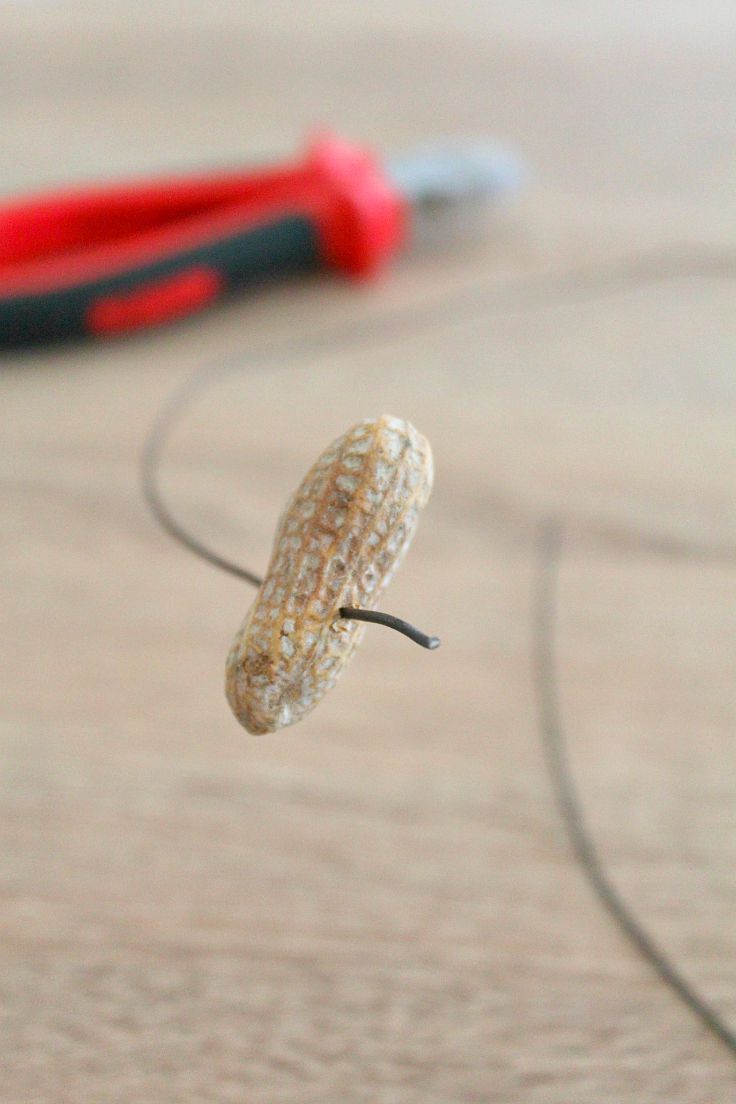 When the wire is filled with peanuts, thread the piercing end through the loop made on the other end and bend around to secure, using your pliers.
Use a piece of wire or twine or a pretty ribbon to create a hanger for your wreath.
Hang in the garden and enjoy the feast.