Do you have a cute flock of birds in your back yard? Give them something more to chirp about with this Easy DIY Birdhouse that you can make out of an used milk carton!
Easy DIY birdhouse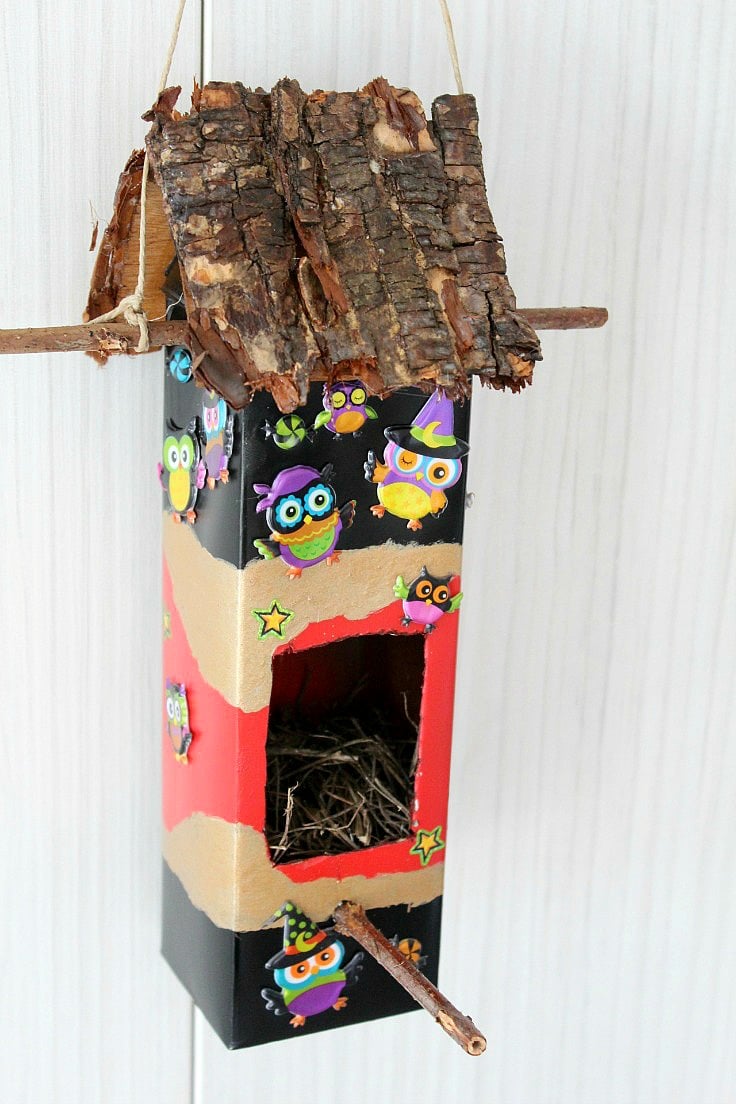 There are so many birds around our neighborhood and I'm trying my best to attract more in our back yard too; I just love birds! They're so cute and cheerful and their chirping is so refreshing every morning, it's like a big dose of energy! And I like to keep them happy like I did with these peanut wreath feeder and this orange peel feeder and now it's time for an insanely easy diy birdhouse I put together in a snap.
This birdhouse is not only useful for our little buddies but it's a nice pop of color in the back yard. And it doesn't get any easier than this! Just use an old milk carton instead of throwing it away (great recycling idea by the way!), cut a hole for the door, paint it in colors of choice, decorate if you will, add some straws or hay if you have any and hang in a tree.

SEE MY MOST RECENT VIDEOS HERE
These little birdhouses make great gift ideas too, for friends and family members who are big fans of nature and recycling. You can even use them as home decor to brighten up your house of give a rustic touch to a room. It's also a wonderful project to make with little ones, especially if they're into painting and crafting as my little girl is. Just use acrylic paint that is kid friendly and make sure you help them with cutting the holes or supervise the older kids when doing so.
You can make this a two in one also, if you attach a mini peanut wreath bird feeder or an orange peel bird feeder to it.