Crazy easy DIY Orange bird feeders
Article may contain Amazon & affiliate links. As an Amazon Associate I earn from qualifying purchases at no additional cost to you.
Need ideas for cheap bird feeders? Why go out and buy an expensive bird feeder when you can make one yourself? This easy orange bird feeder craft will teach you how, using just a couple of supplies you probably have on hand!
Bird Feeders DIY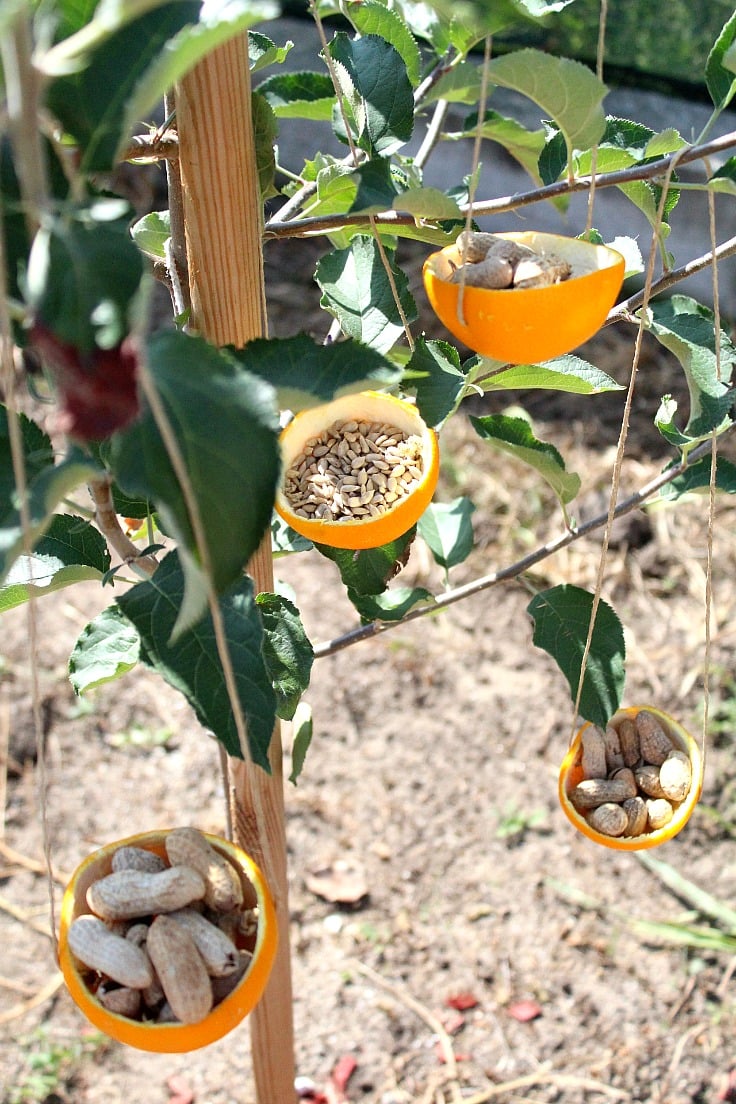 I love looking after the "wild life" in my garden and my neighborhood, especially during the cold season when the little birds need it the most. This fun and easy orange bird feeder will help keep birds happy and healthy during fall and winter days, providing a great, convenient source of food. But it's always a welcome addition to your garden in spring and summer too. Who doesn't love free food, right?
Similar posts you might like:
I also love recycling stuff we'd normally throw away like orange peel. I make a lot of citrus vinegar cleaner and I even use some orange peel in my compost but since we eat tons of oranges, there's still a considerable amount of orange peel we have no choice but to to throw away. So I thought making an orange peel bird feeder would be a nice way to recycle some of those peels and put them to a good use. These easy bird feeders are ridiculously simple and they literally take minutes to make!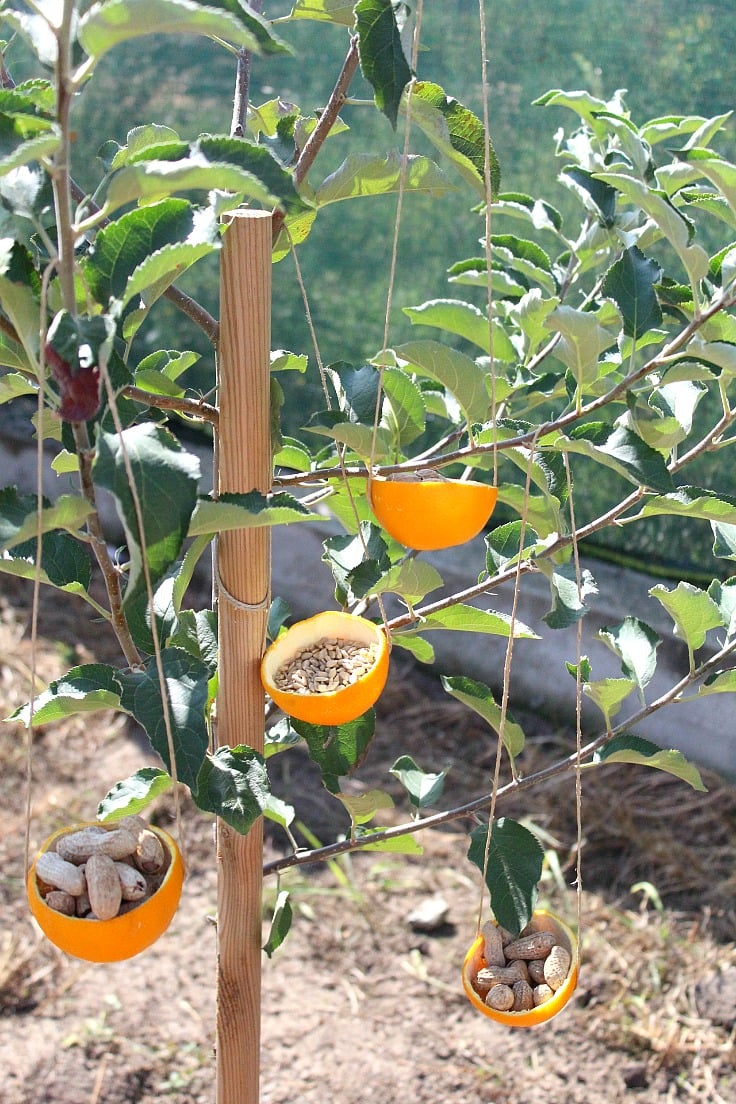 My orange peel bird feeder is also a great project to make with kids, especially in those long days of summer break and a wonderful opportunity to teach them to love, appreciate and protect nature and wild life. If they're anything like my little one, kids will be so proud to display their own DIY bird feeders in the garden! And the best part is this easy bird feeder craft will last a long time!
Want more craft ideas to make with the kiddos? Check out this awesome list of 35 crafts that are fun and super easy to make with the little ones!
Orange Bird Feeder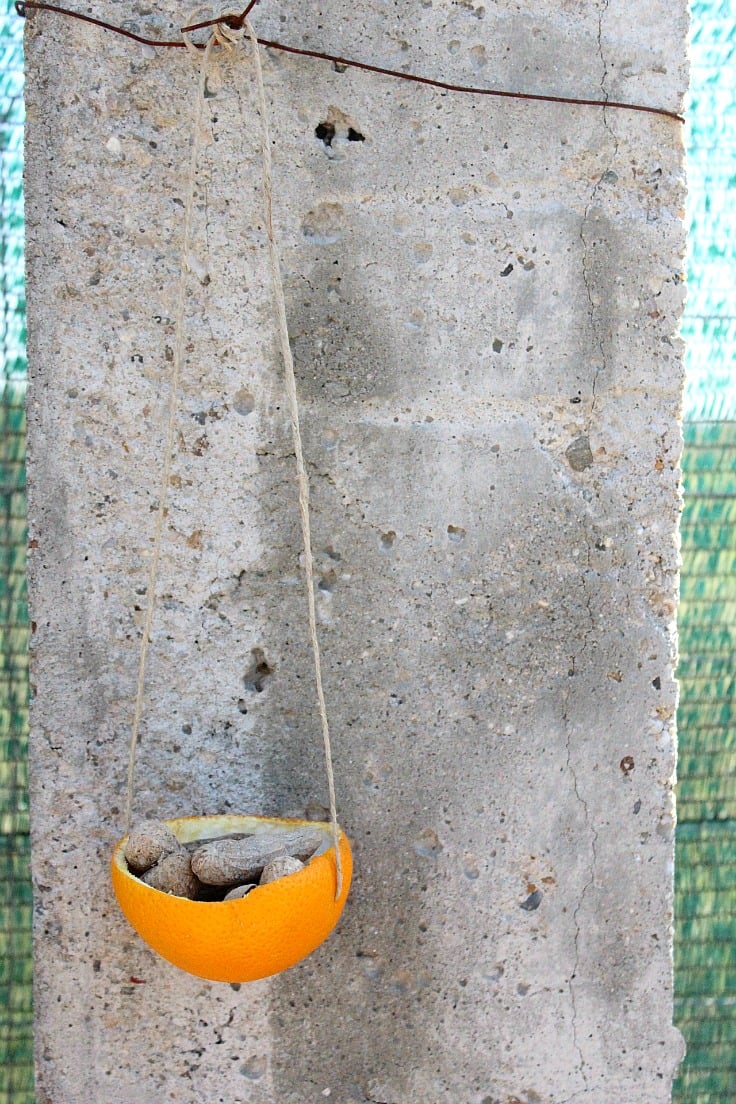 Materials:
Orange peels, halves
Twine
Scissors
Hole puncher
Seeds, nuts, peanuts to fill the "cups"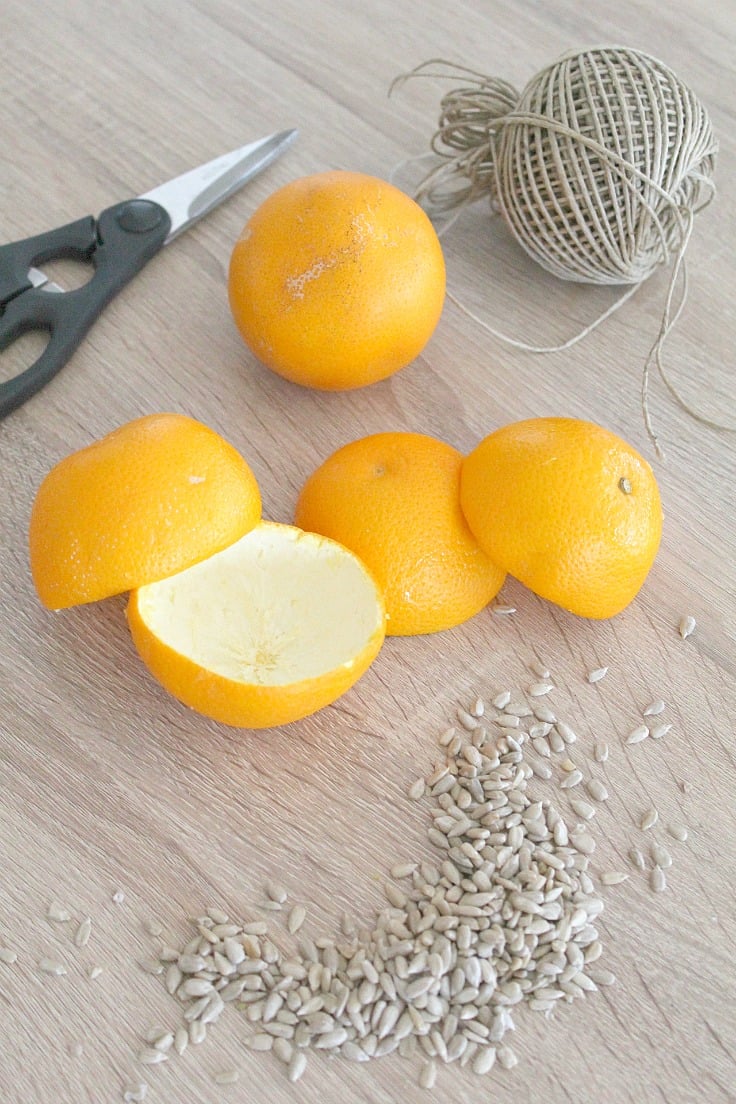 Directions:
Clean the orange peel halves with a clean cloth and remove as much of the white pith as possible, you don't want the birds to feed on that.
Punch two holes in the middle of each orange half, along the edge but not too close to the edge as the peel it may break when threading the twine or under the weight of the seeds or nuts. (if you want the bird feeder more stable, punch 4 holes and make double handles with twine).
Cut some twine in the desired length.
Thread one end of the twine through a whole and tie into a large knot. Do the same with the other end.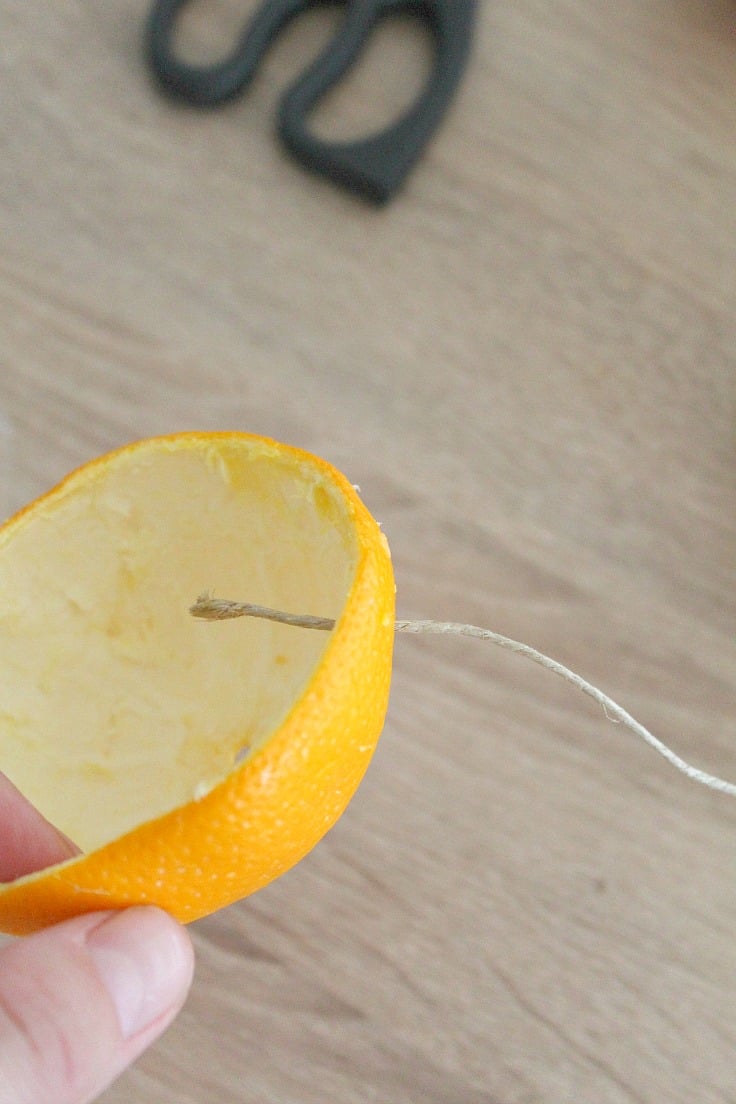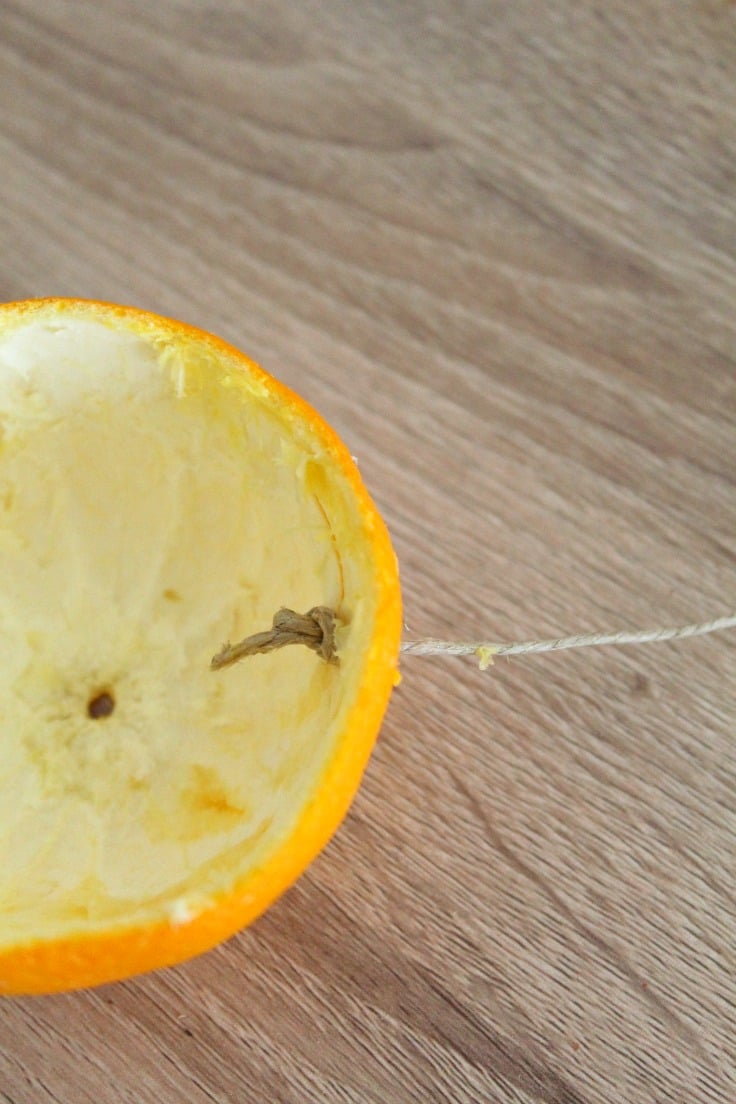 Fill the bird feeder with seeds, nuts or peanuts and hang in trees or in areas where birds can reach the feeder easily.
I hope you found this orange bird feeder both fun and interesting and decided to give this idea a try. I would love to know your thoughts on this project so please leave a comment below and don't forget to rate it! Thanks!
Pin to save for later