No Halloween party is complete without spiders! Make these easy chocolate spider web jellies for an eye catching Halloween dessert that kids will love!
Chocolate Spider Web Jellies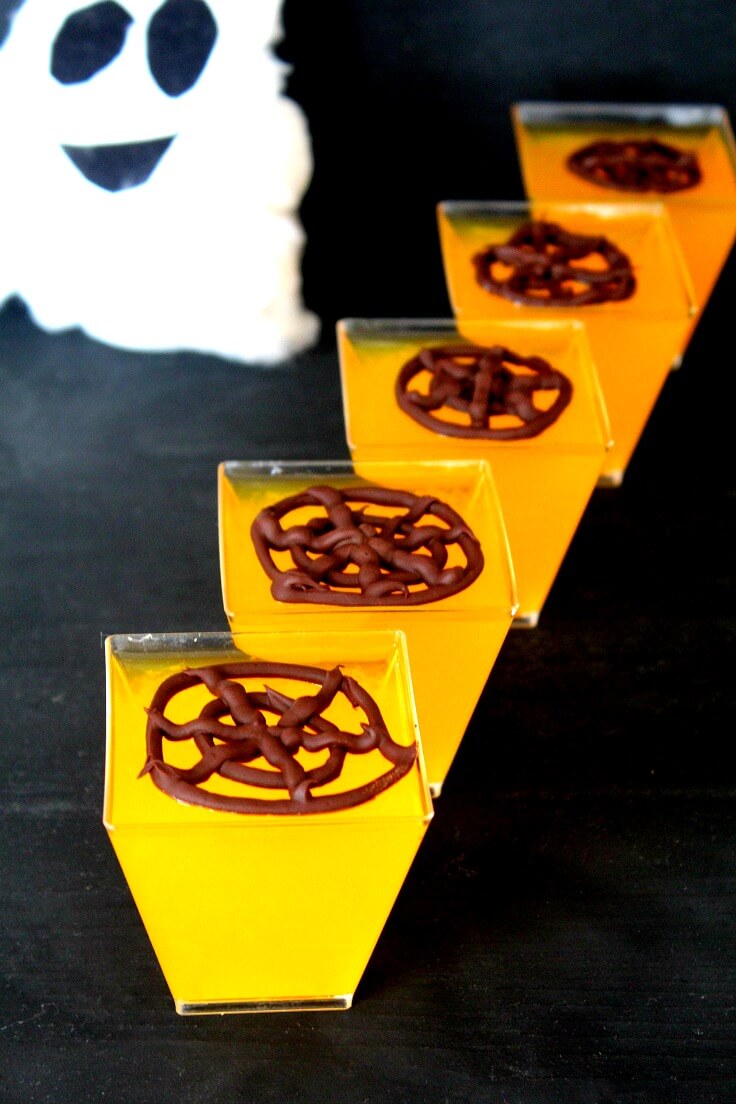 Jelly is a must at any kids' party and this one is super simple! These adorable chocolate spider web jellies are the perfect addition to any Halloween party and a great snack idea for kids for this season. The chocolate webs add just the right creepy touch and taste great with the orange jelly (I love the sweet and sour combination!). And they're insanely easy to make!
SEE MY MOST RECENT VIDEOS HERE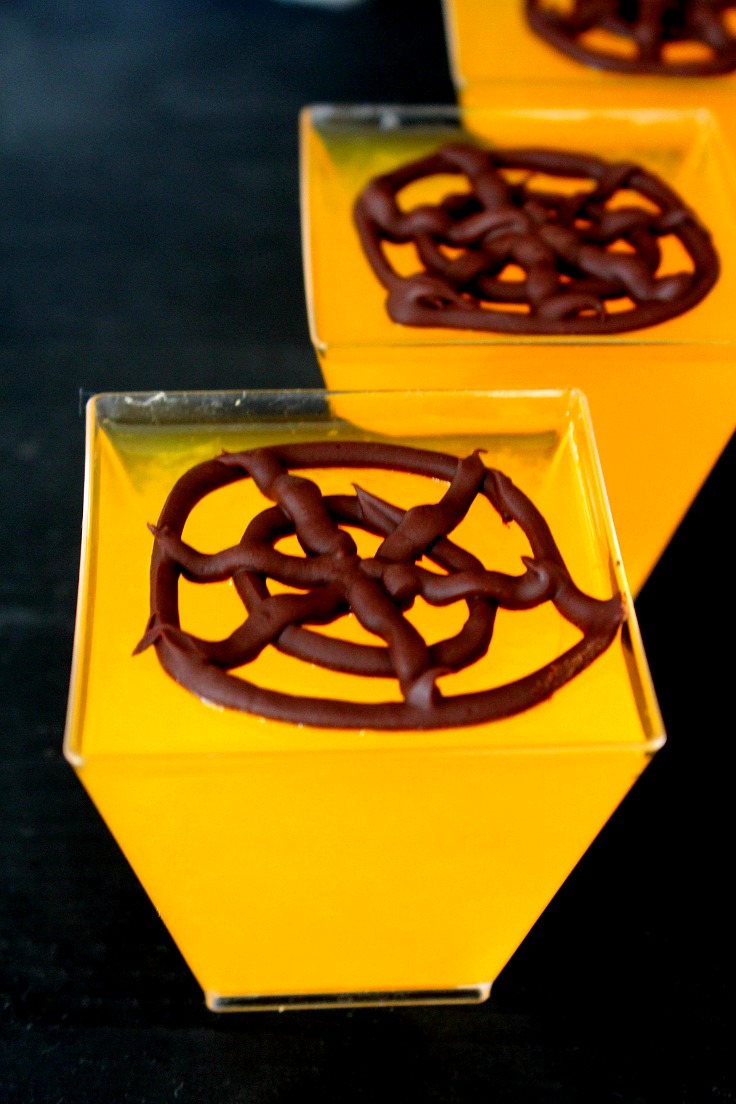 SEE MY MOST RECENT VIDEOS HERE
You can even make these easy chocolate spider web jellies in an adult version by adding a little booze to your jellies (think vodka or tequila). Or play with the colors by using different kinds of juice. Or mix colors up in the same glass to jazz up your setting and keep your crowd in awe!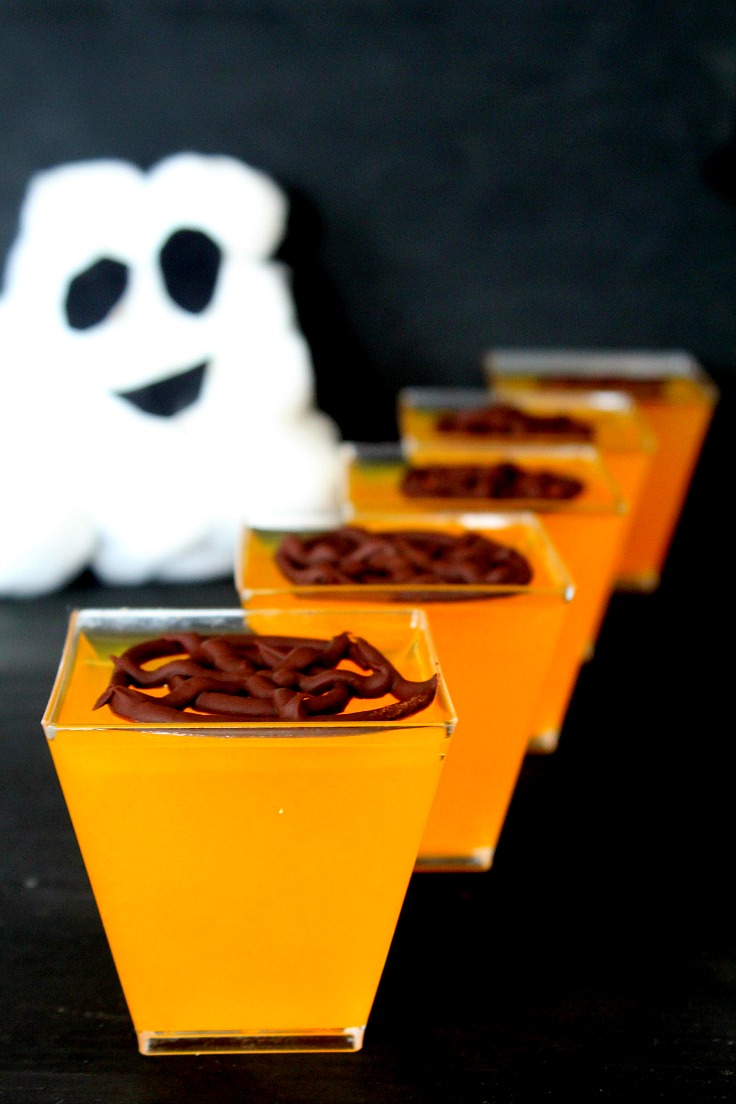 If you're feeling adventurous (read skilled), replace the webs with chocolate spiders. No matter your choice, you're sure to impress your guests of any age.