Looking for a Halloween party recipe? Make a bunch of Halloween eyeball cookies! These creepy but delicious bloodshot cake eyeballs will be a huge hit!
Cake Eyeball Halloween Cookies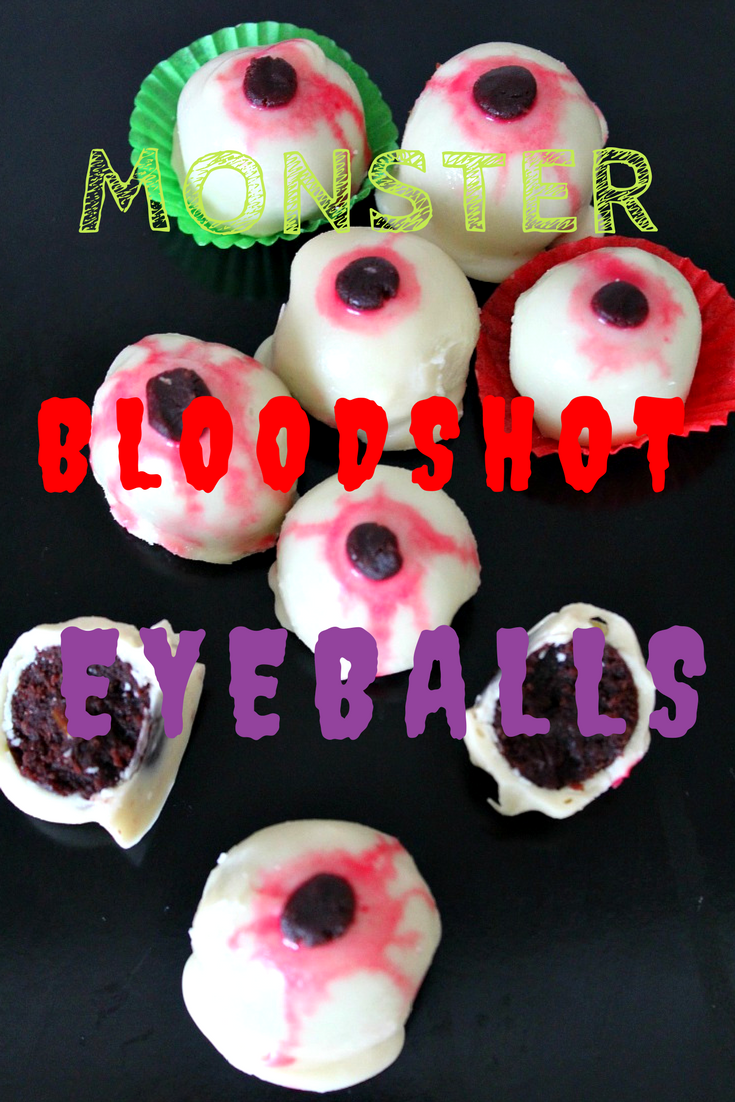 Are you guys ready for Halloween? I don't know about you but I'm in full baking/cooking mode, experimenting with lots of goodies and constantly adjusting the Halloween menu to comply with my picky eater's preferences (they change about every day!). I do have a few ideas in mind and this creepy bloodshot cake eyeballs recipe is one of them. Ellie's been ready for Halloween since last year, hahaha! Seriously though, you don't know how tough it is to live with a Halloween freak and to deal with their obsessions on a daily basis, for a full year. Or maybe you do in which case, kudos, you are a hero!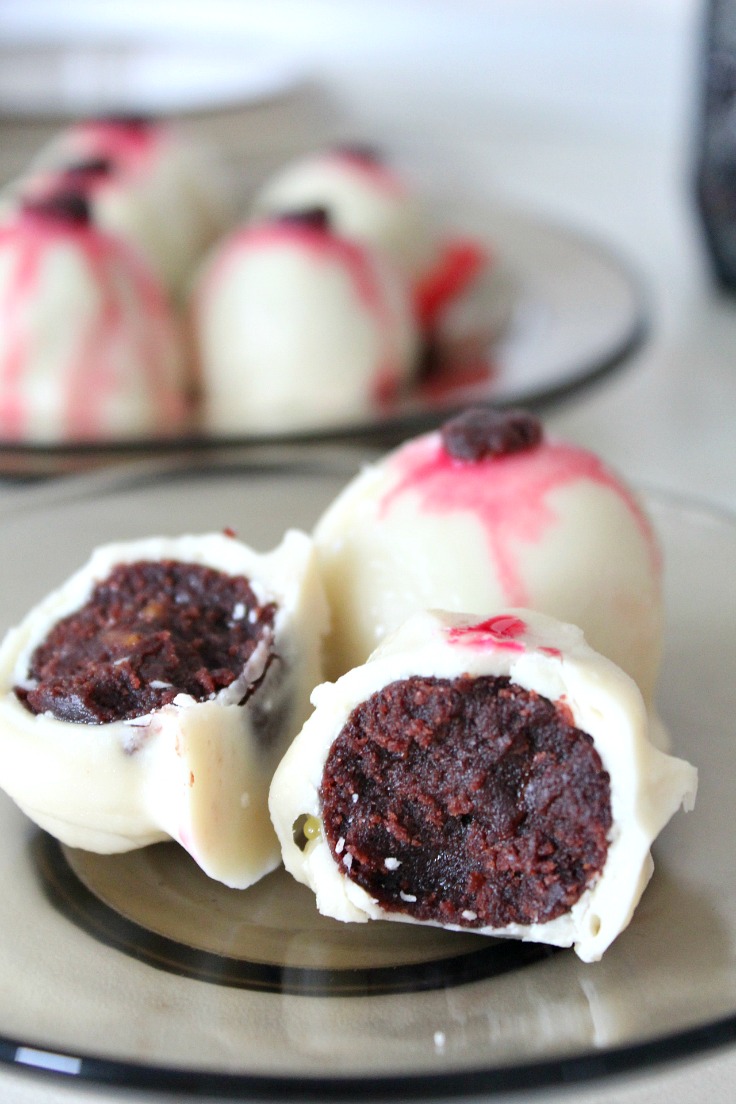 SEE MY MOST RECENT VIDEOS HERE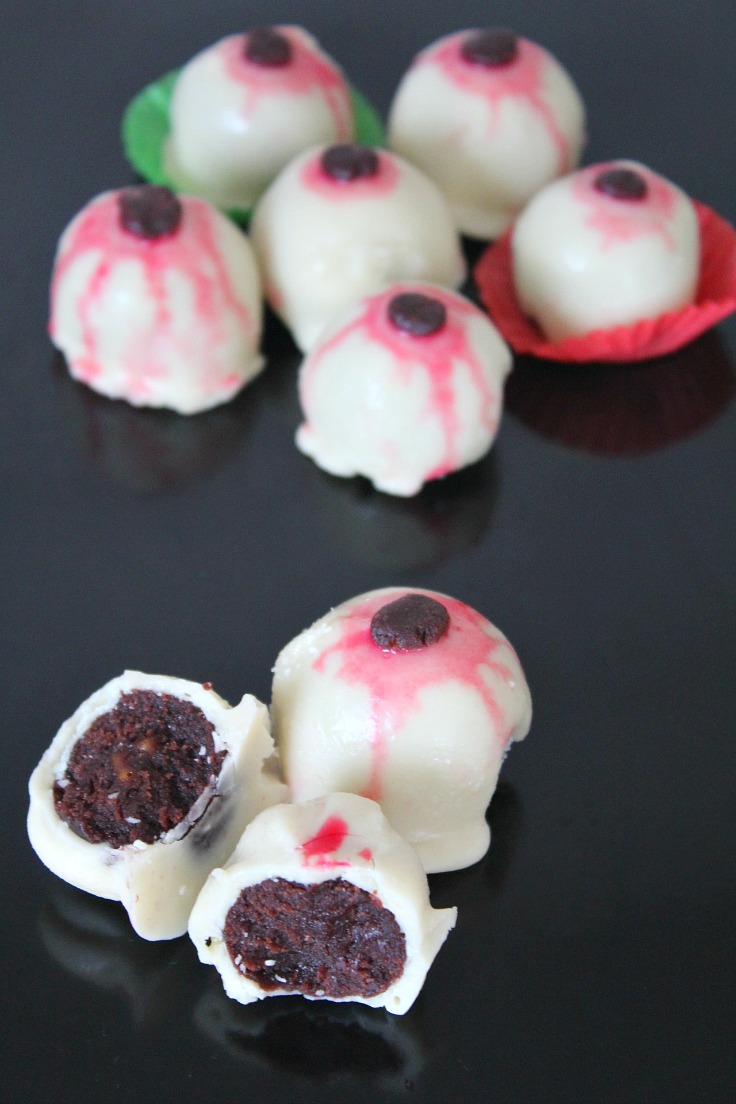 It's time to get "spooked" and have fun in the process so why not make these scary Halloween treats with your kids? These red velvet cake Halloween eyeball cookies are ideal to amuse the children. These cake eyeballs are a little bizarre, a little creepy, but not too ugly to look at! In fact my little munchkin said they're cute and had lots of fun so she's booked us for another round the day before Halloween.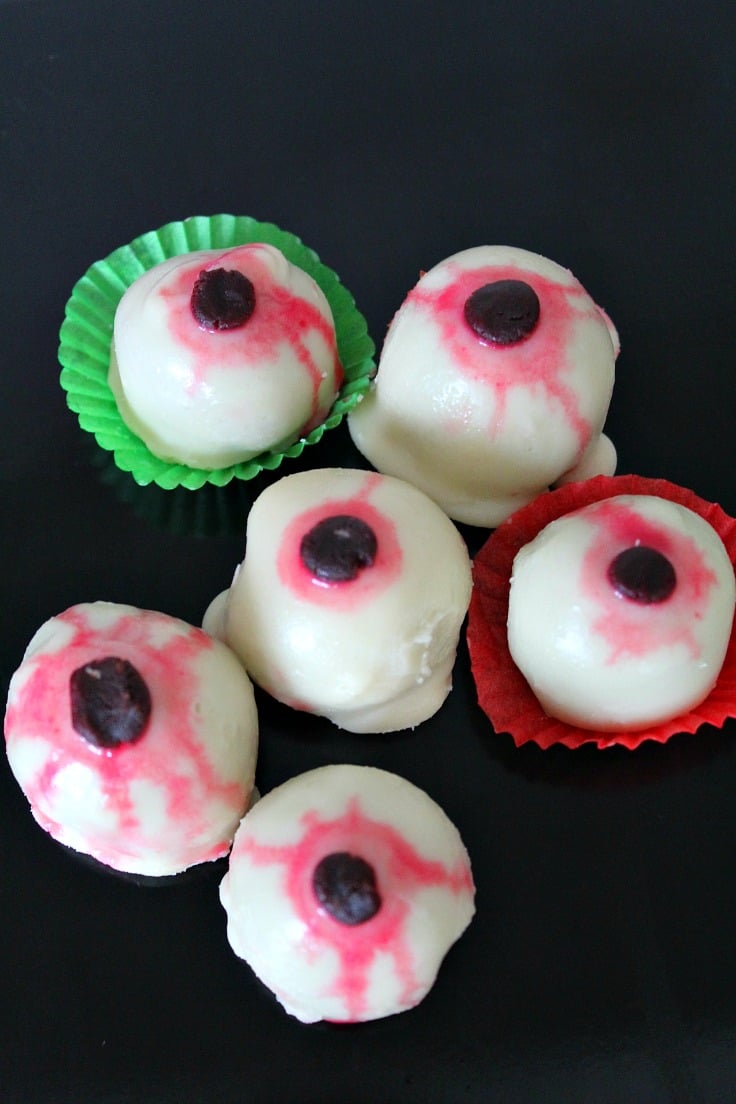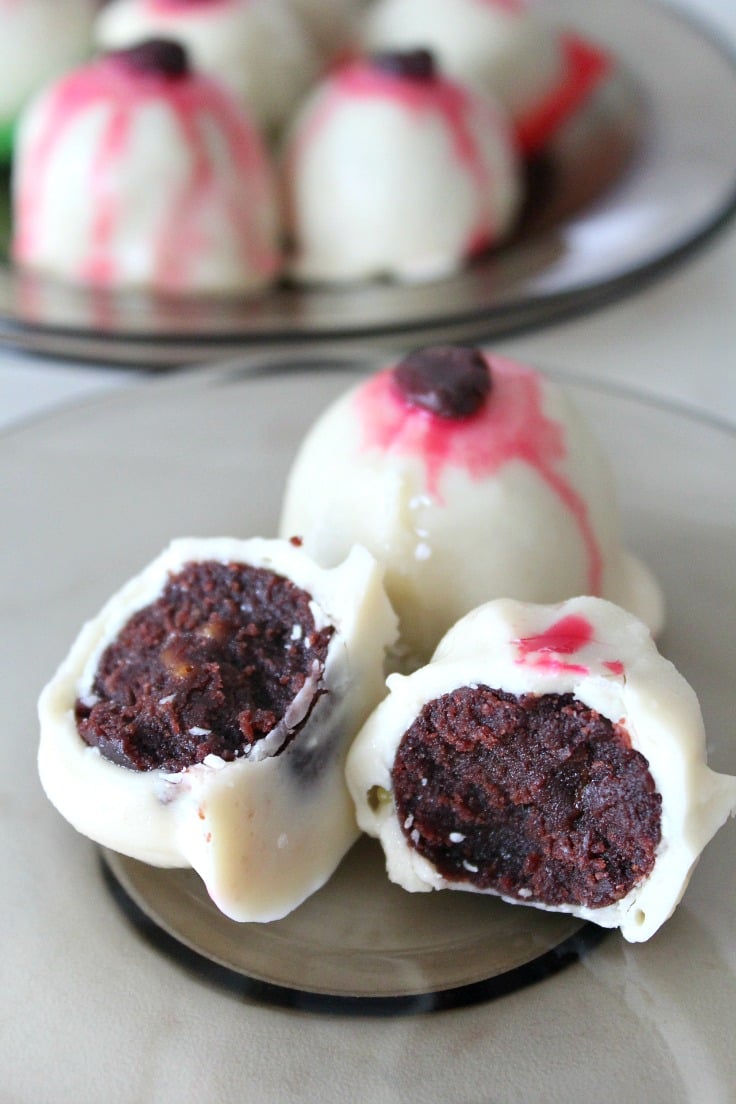 These cake eyeballs are way easier than they may look. Even if you're not an ace at food decorating, don't get discouraged; these balls don't have to look perfect but spooky. It's Halloween!! Also when covering these cake eyeballs in white chocolate, I found it easier to just pour melted chocolate over rather than dipping the balls in hot chocolate. This way my Halloween eyeball cookies looked way better and I didn't make such a big mess as I would if I dipped them.