Article may contain Amazon & affiliate links. As an Amazon Associate I earn from qualifying purchases at no additional cost to you.
Encourage your kids to express their creativity with this DIY cardboard camera! This pretend play camera is loads of fun, simple and easy to make by or with kids!
How To Make A Cardboard Camera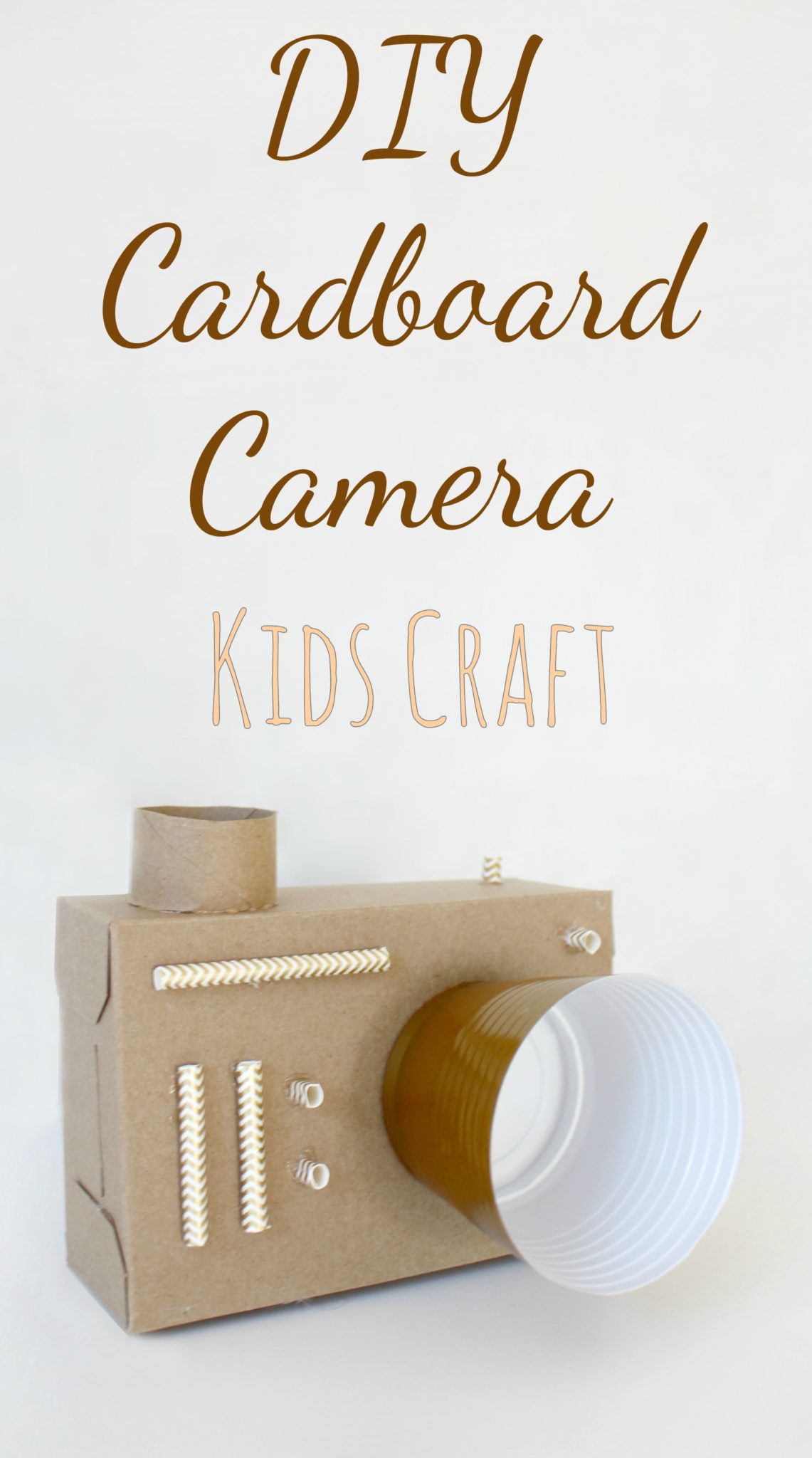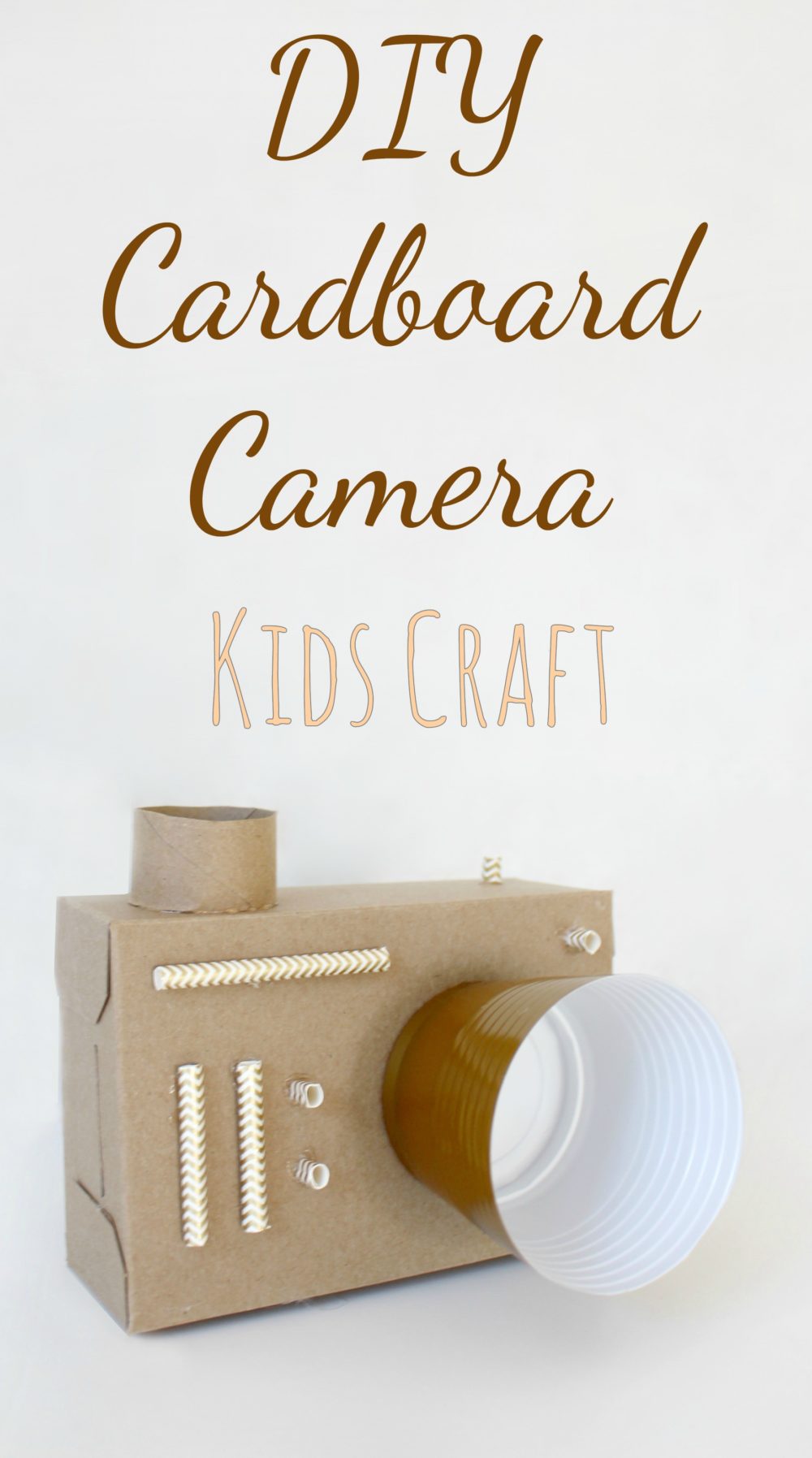 Is your kiddo a photography fan but not quite ready for the real thing? Make this cute DIY cardboard camera in about 20 minutes! They'll be super excited and will definitely want to help or even make it themselves!
This simple cardboard camera craft is also a great opportunity to teach kids about the benefits of upcycling ordinary stuff like toilet paper tubes and cereal or popcorn boxes. It will keep kids entertained during the making and provides hours of fun afterwards too!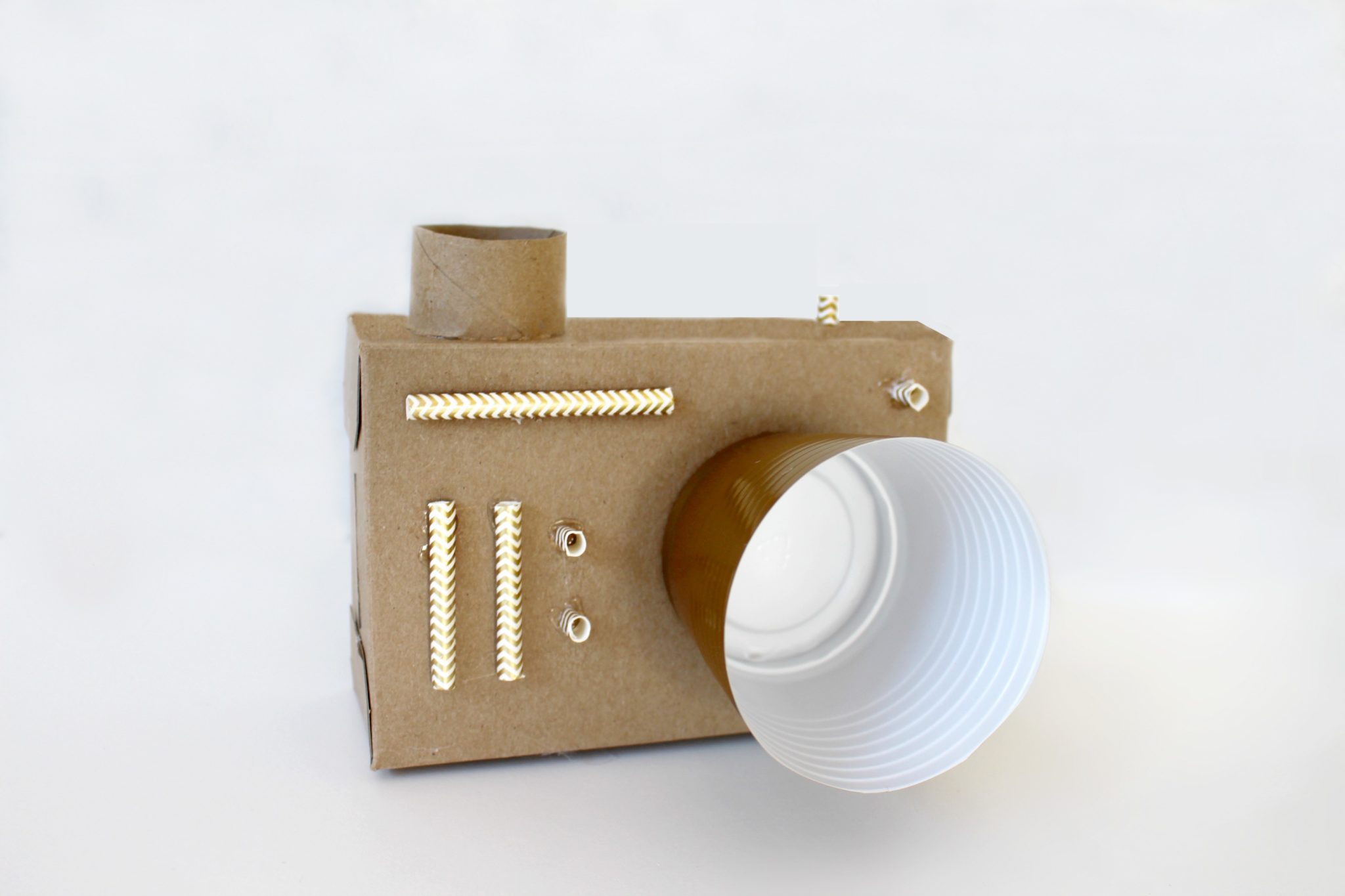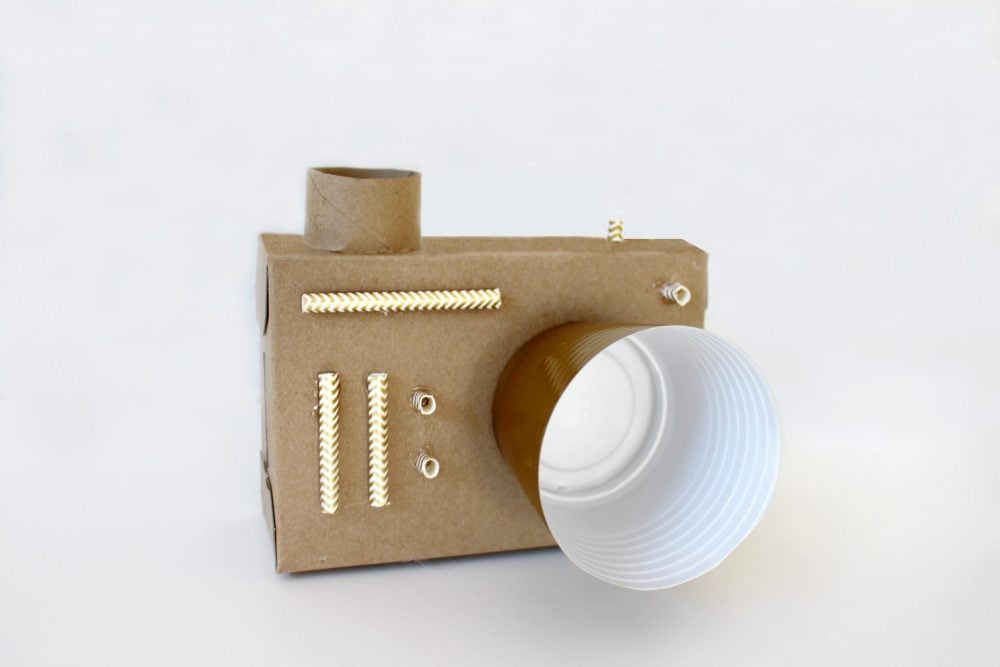 This little homemade cardboard camera is so easy to make and a great opportunity for your kids to express their creativity, interest and design preferences. This DIY cardboard camera is versatile and so easy to customize to match your kids' style. And the best part is, you don't need fancy supplies to make it, just a handful of items you most likely already have on hand! Let your child's imagination run wild as a photographer!
DIY Cardboard Camera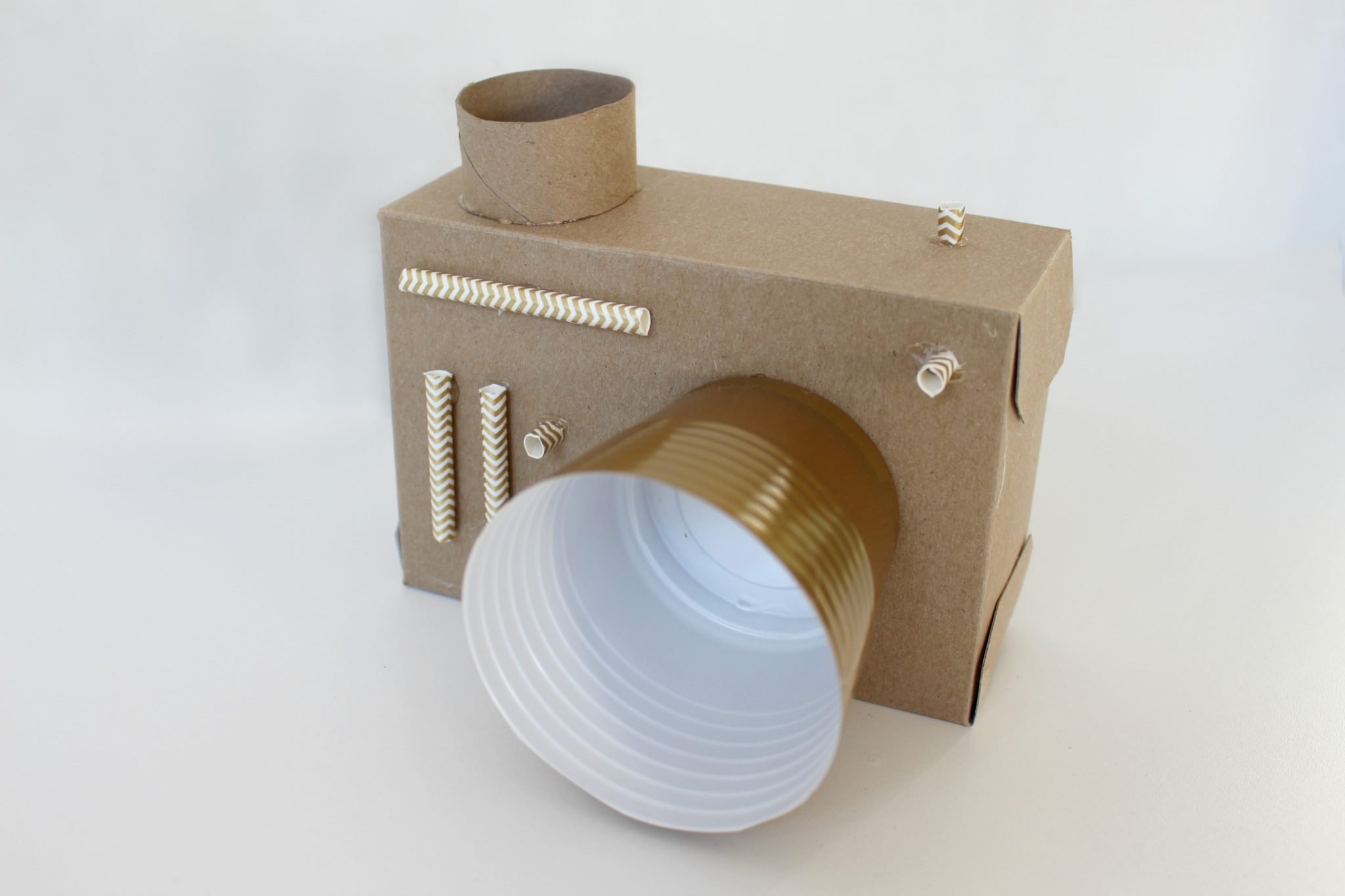 Materials:
1 small microwave popcorn box (or any box approx 4" x 6" x 2 ½")
1 disposable plastic drinking cup
1 toilet paper roll
1 paper straw
Scissors
Hot glue gun
Knife
Classes, Supplies & Offers we love:
Fun, creative and earth-friendly craft projects, delivered each month by GreenKidCrafts
Online Paper Crafts Classes
Unleash Your Creativity – Project kits, supplies and video content to help you master what you love.
Summertime projects for kids at Creativebug
School's out, find fun projects for kids at Creativebug
Directions:
Step 1: Use a knife to loosen the glue along the seams of the box so that you can disassemble it and lay it out flat.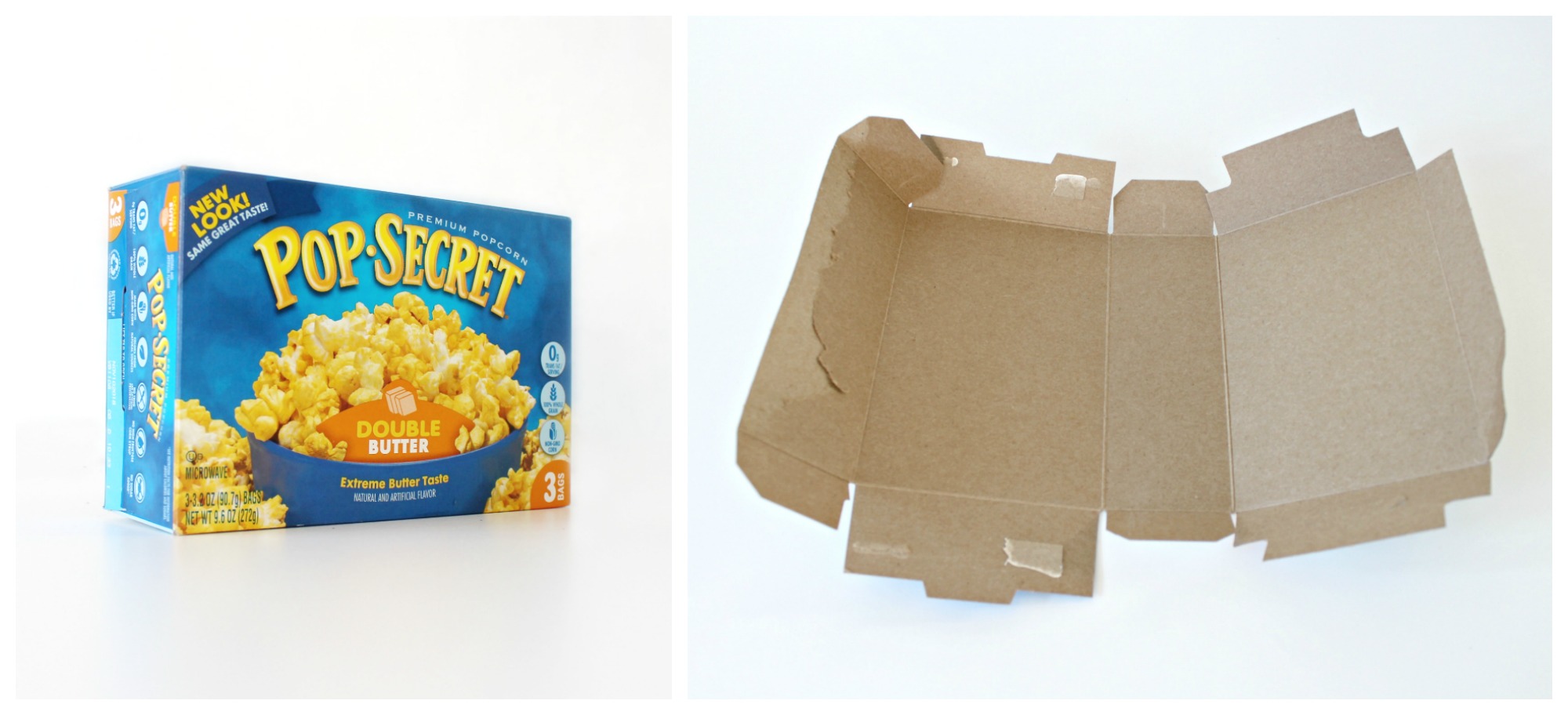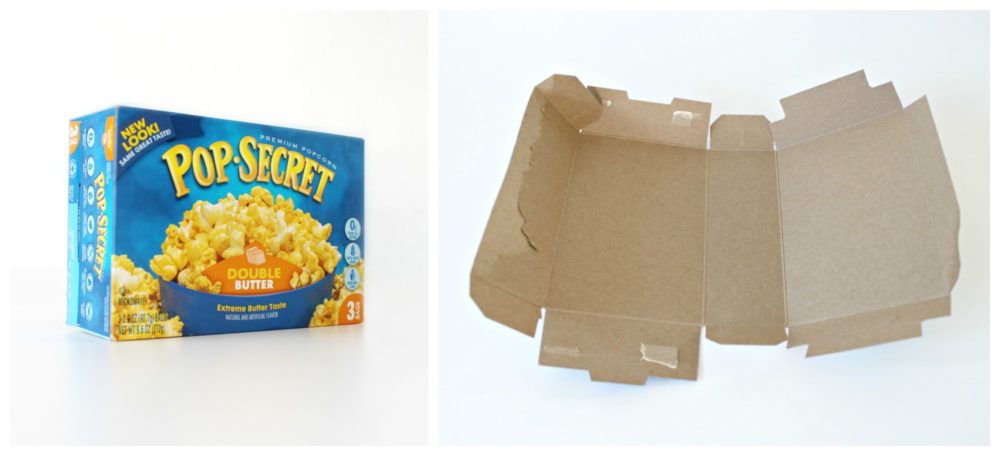 Step 2: Use the glue gun to reassemble the box inside out.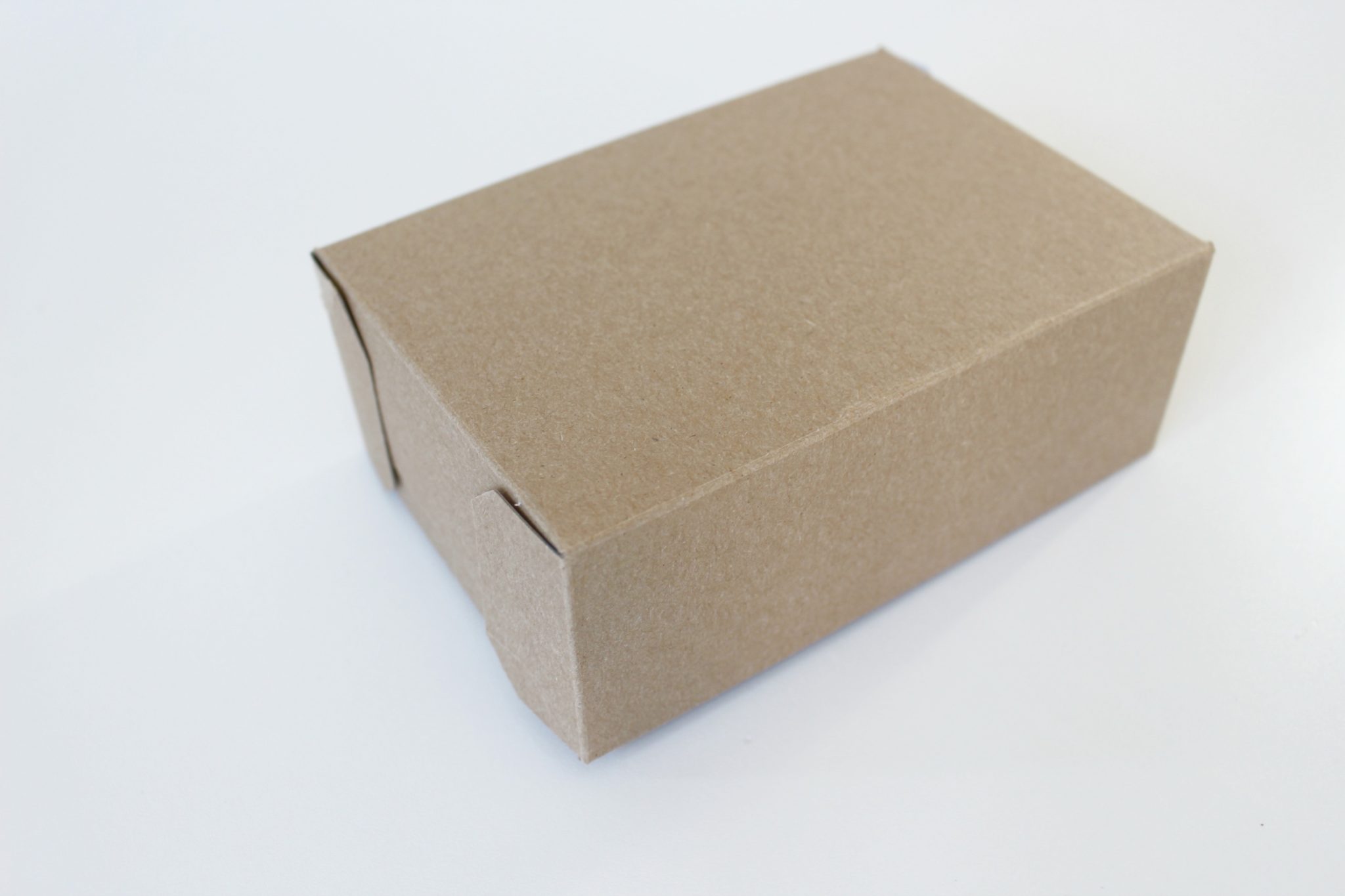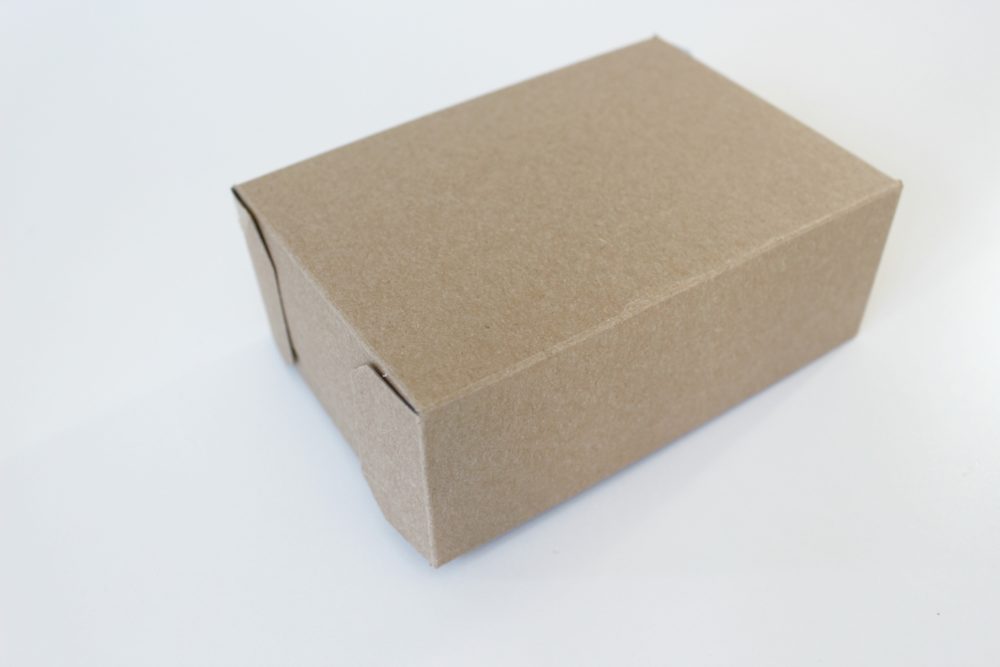 Step 3: Cut the cup in half and glue the bottom of the cup to the front, right side of the front of the box.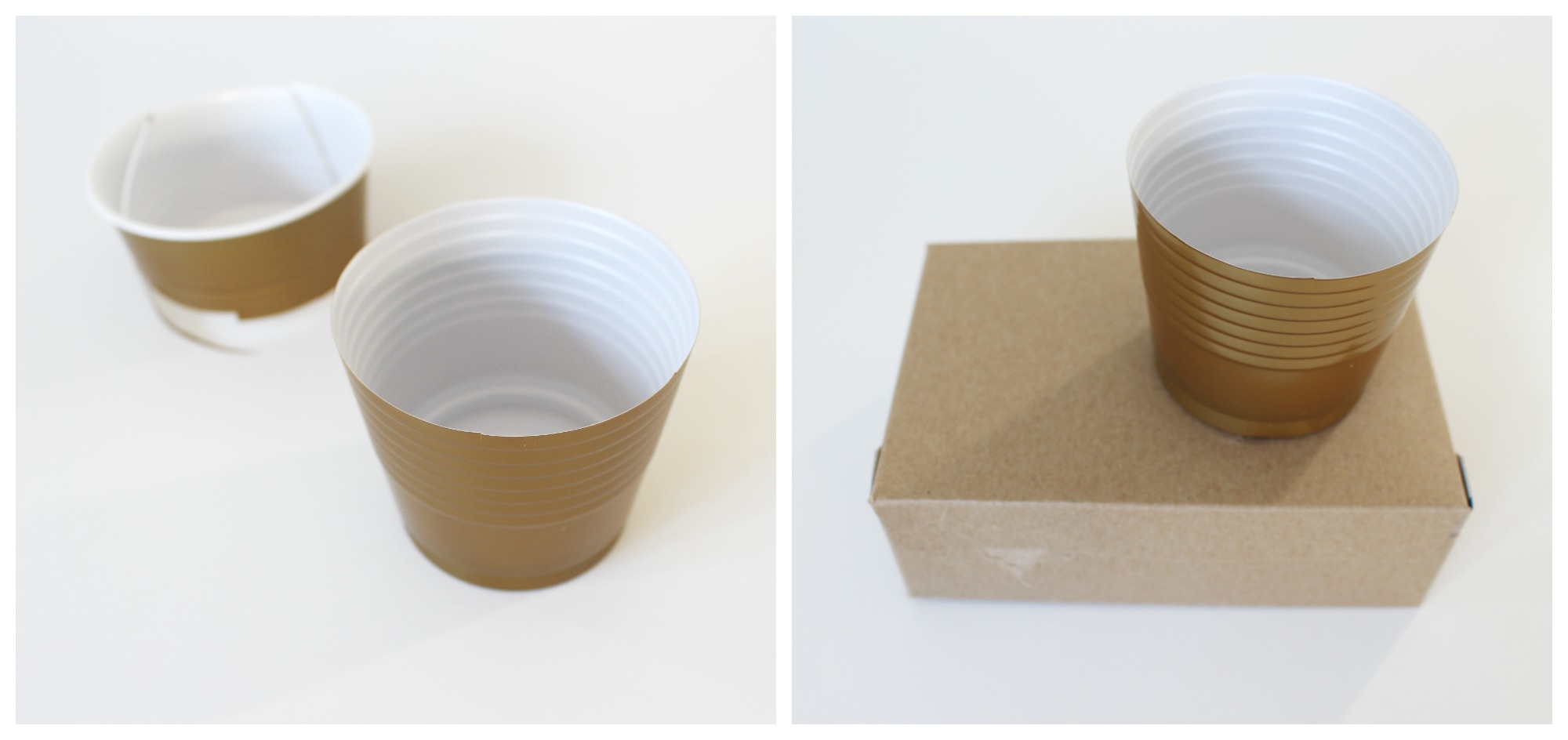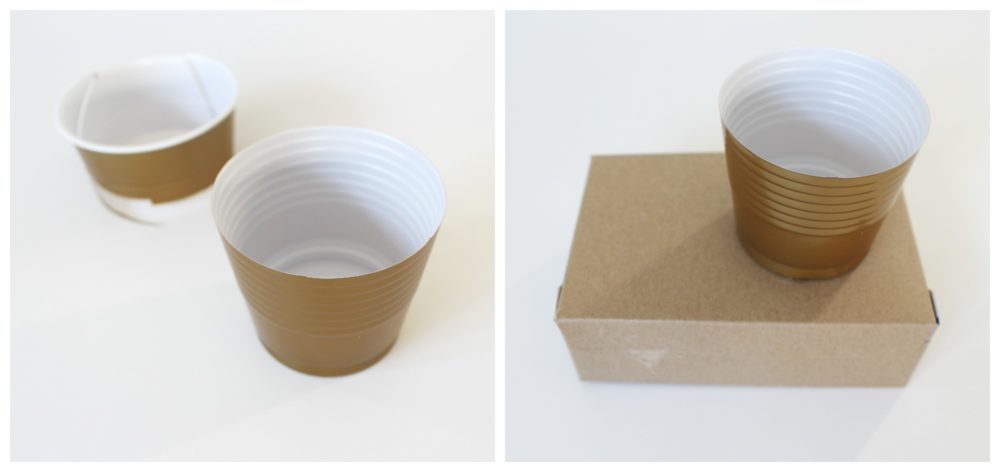 Step 4: Cut a 1" section off of the toilet paper tube and glue it to the top, left side of the box.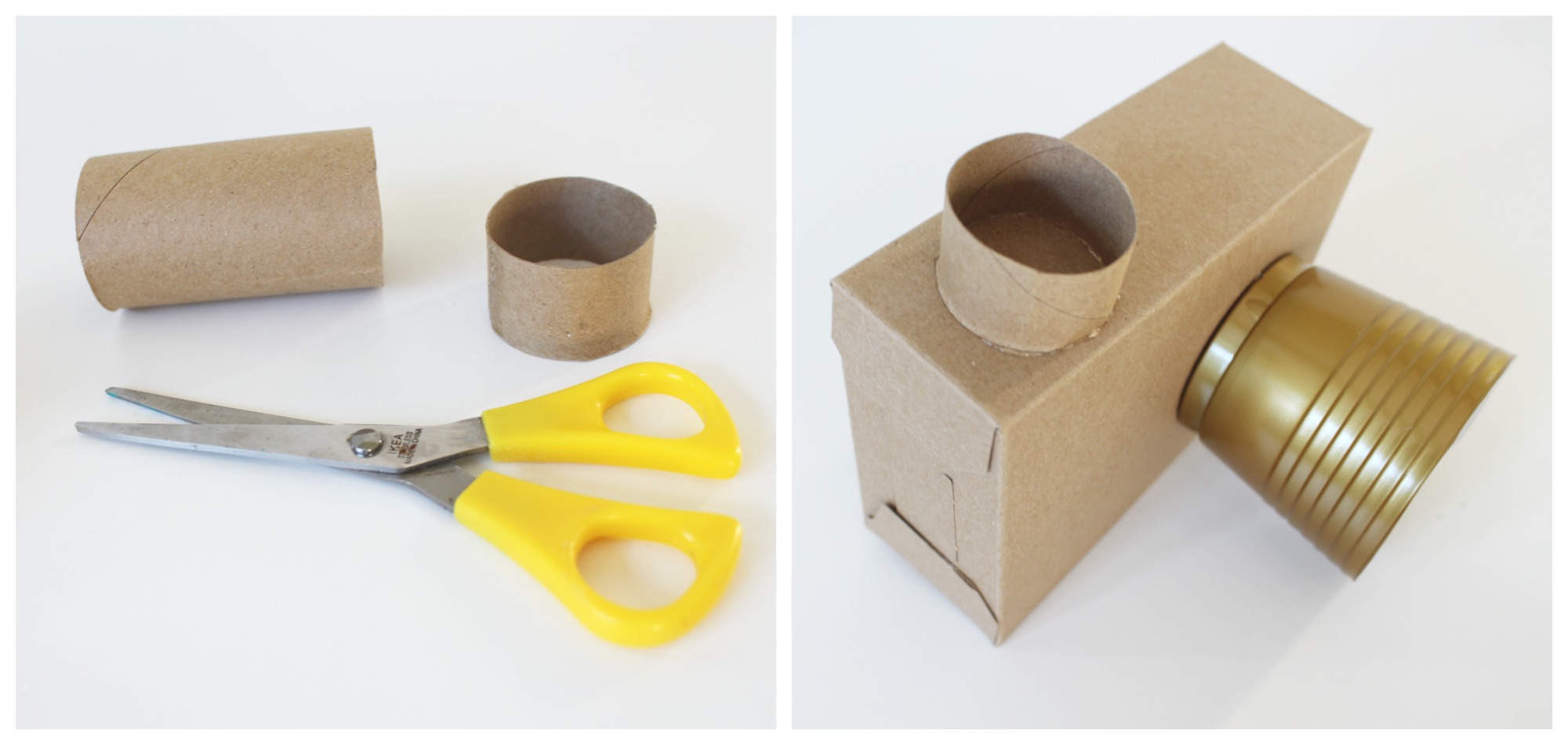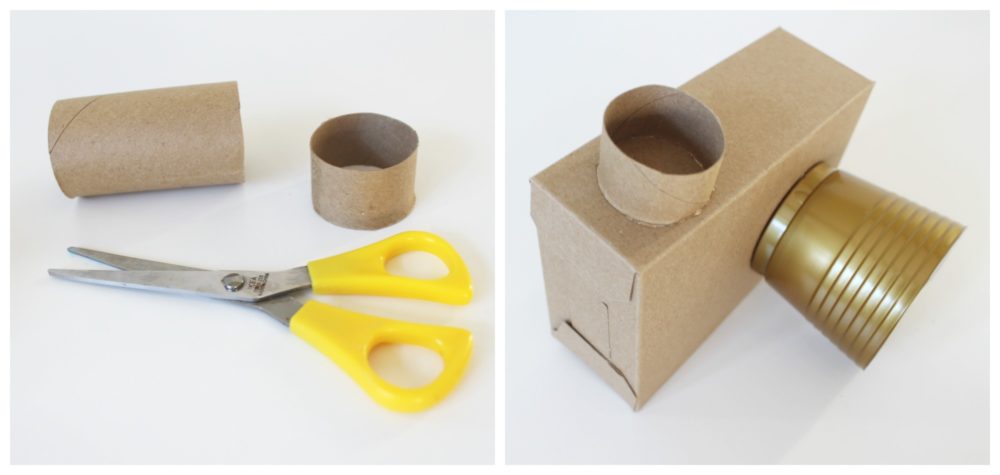 Step 5: Cut a few small pieces from the straw and cut the rest of the straw into sections.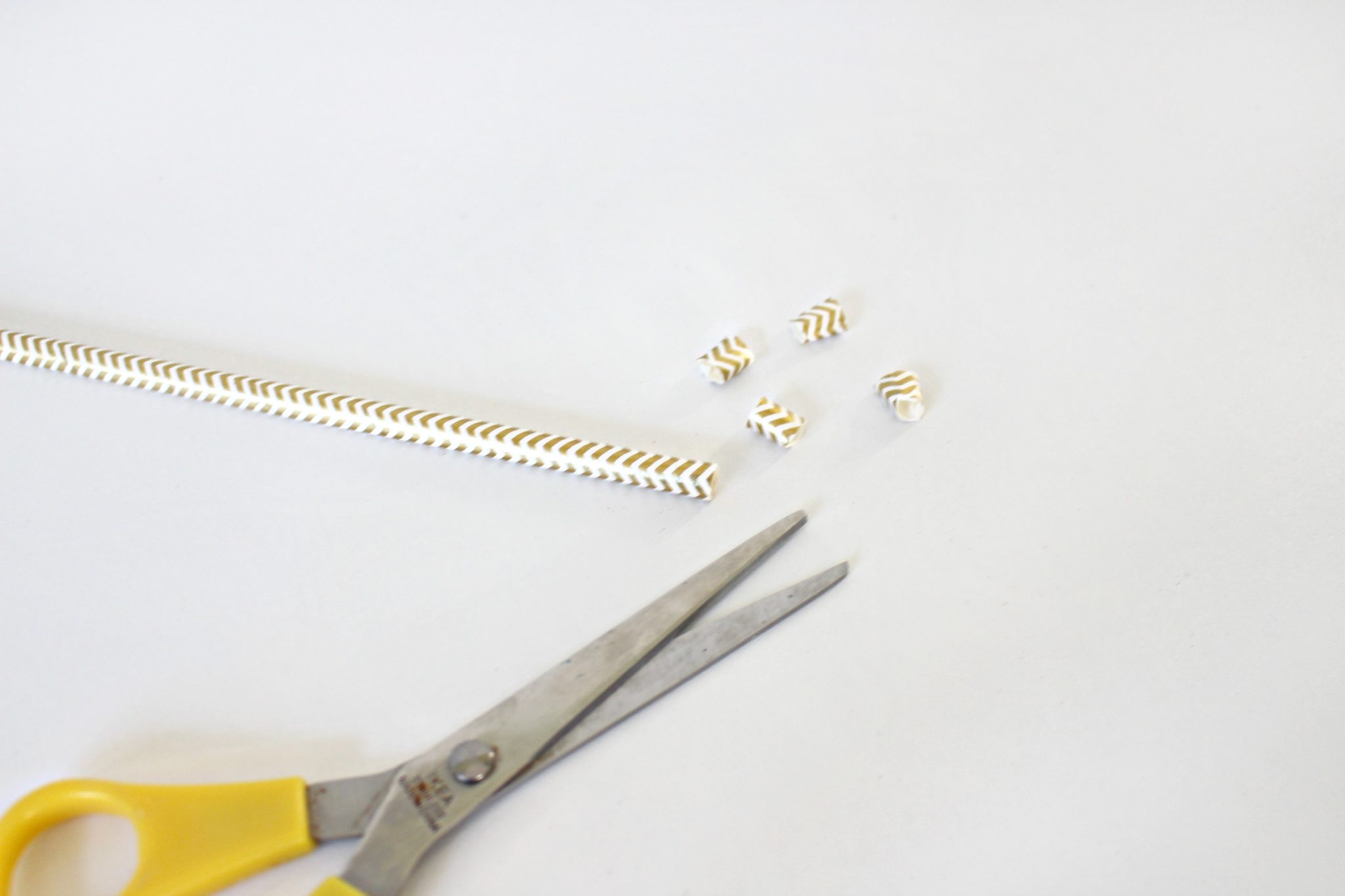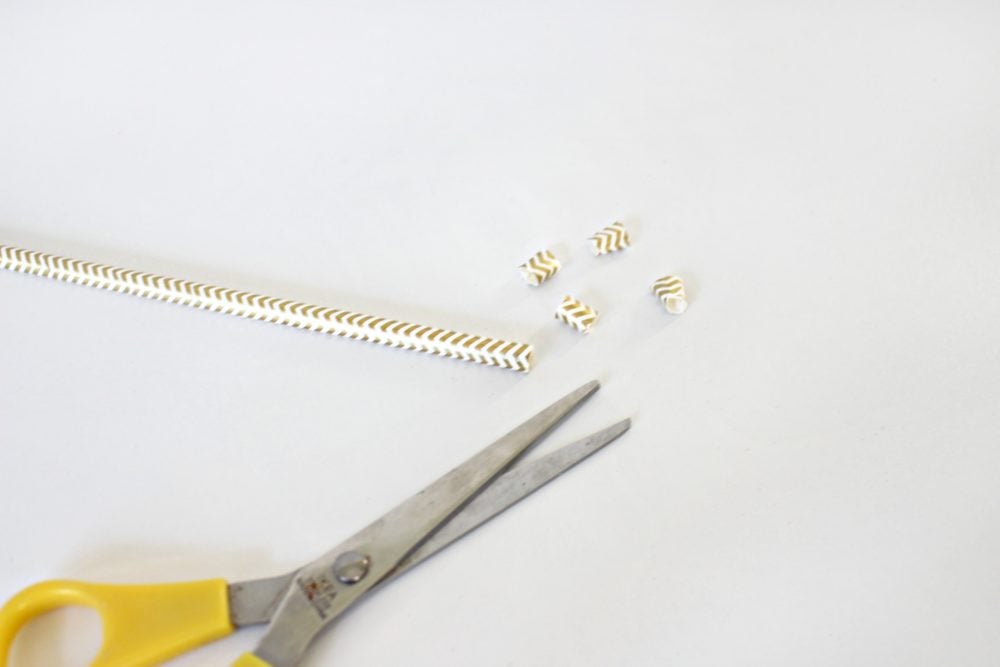 Step 6: Glue one small piece of straw to the top right side of the box.
Step 7: Glue pieces of straw to the front of the box to add character.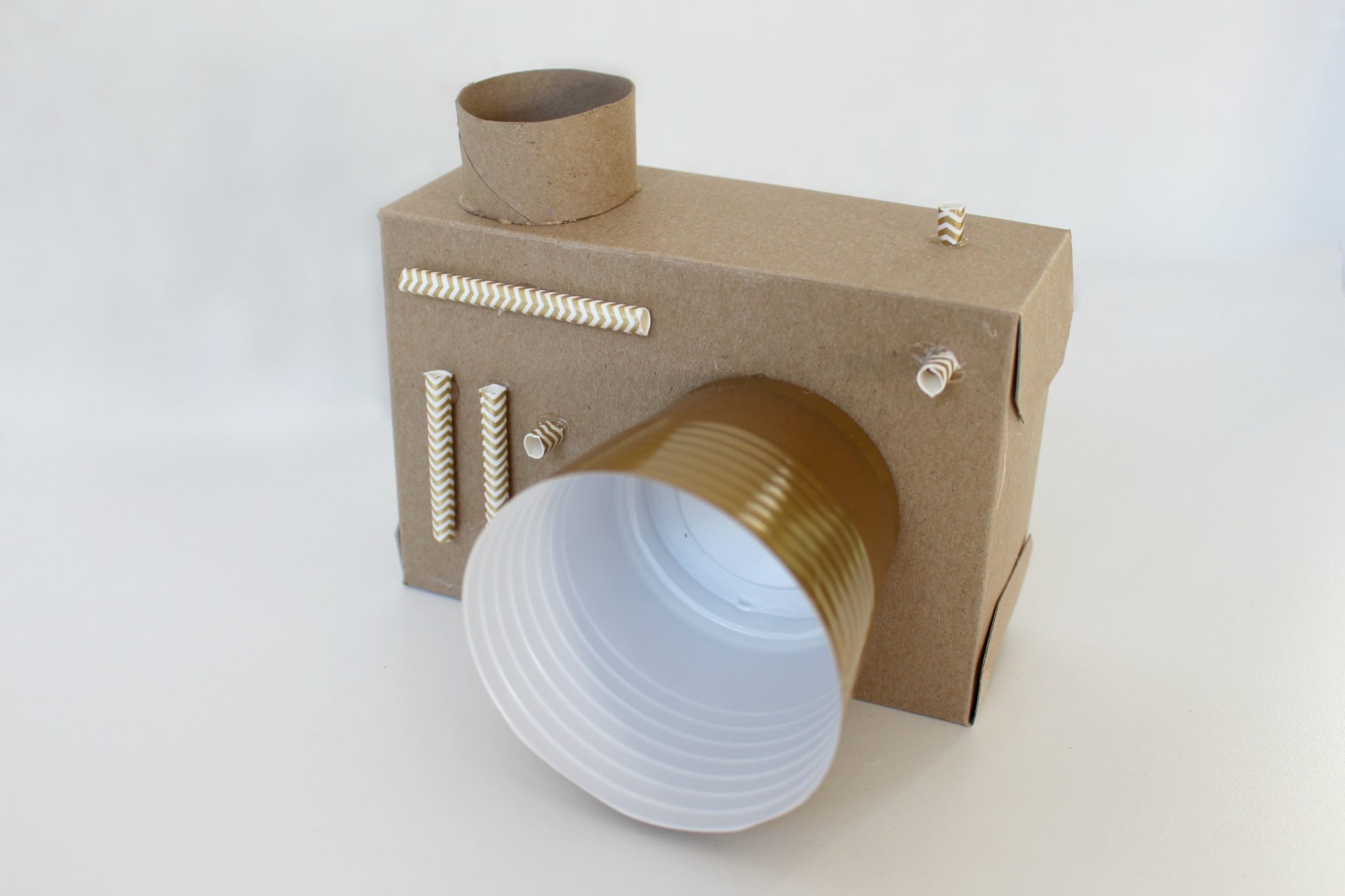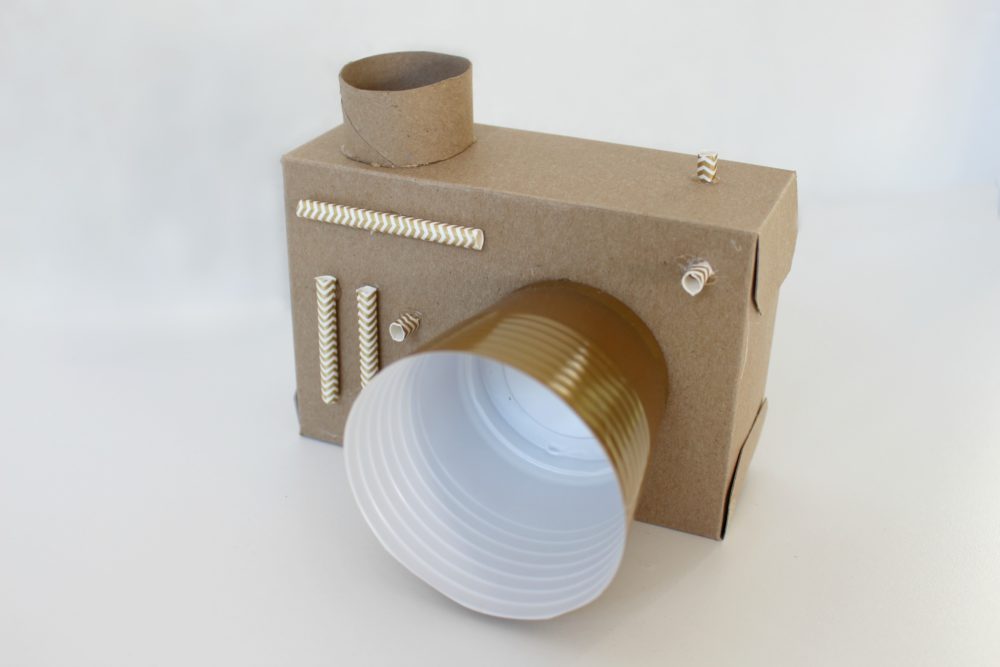 Loved this? Sign up to my newsletter and get all the latest goodness right in your inbox!









More crafts for kids you might like:
Most Popular Craft