DIY Snowflake Craft That Will Keep Kids Busy On Snow Days
Article may contain Amazon & affiliate links. As an Amazon Associate I earn from qualifying purchases at no additional cost to you.
Looking for snowflake crafts for kids? Keep them occupied and entertained in snowy days with an amazing snowflake activity! This snowflake craft is not only easy but super fun to make and a great way to spend quality time as a family!
DIY Snowflake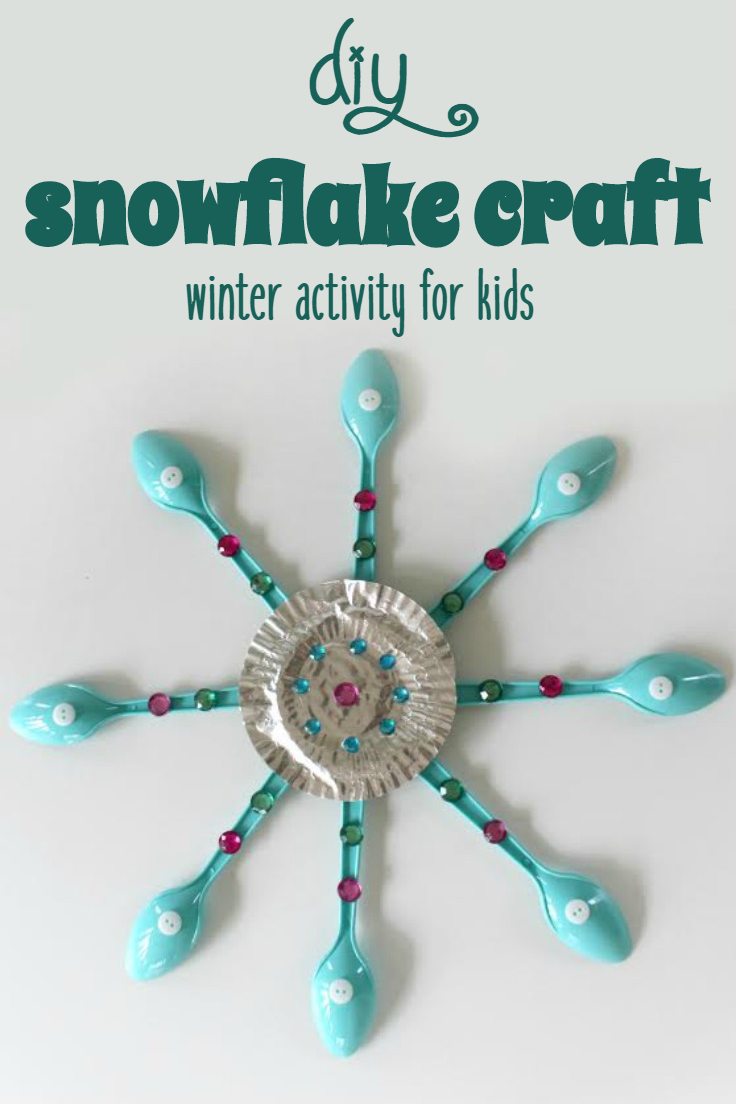 This snowflake craft is a great way to keep your creative kids busy and spend great time together as a family! Snow is nice and pretty but it can force us stay indoors for days, with not much to do. Kids are the most affected, they get bored easily and need a lot of playtime which is sometimes hard to get indoors! They need to be entertained, occupied and challenged at all time and an easy DIY snowflake is the perfect winter project.
Need more kids activities?
While there are tons of other activities you can make with your kids, nothing says winter time like adorable easy snowflake crafts! My snowflake craft is simple, easy, affordable and you probably already have the supplies so it won't cost you a penny. These easy snowflakes are such a great way to entertain the whole family!
Snowflake Craft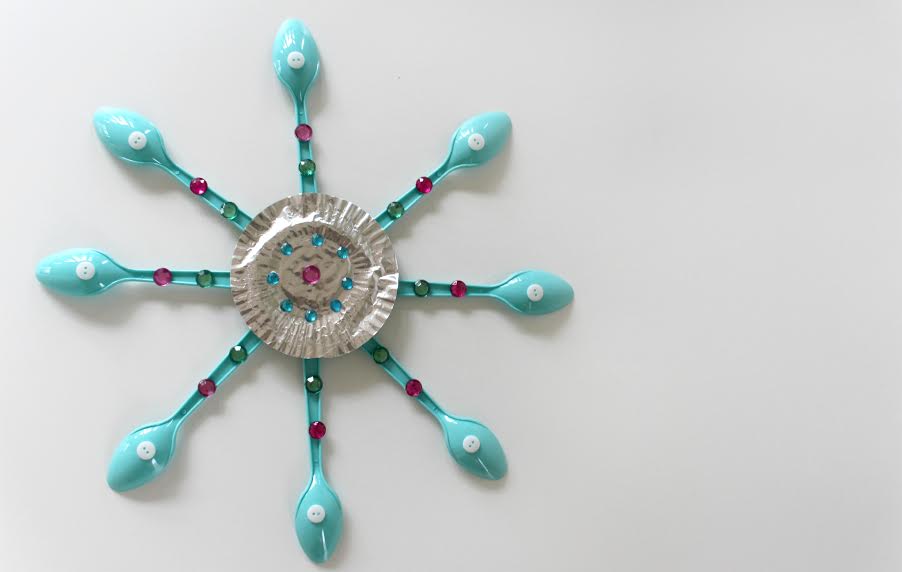 Materials:
8 light blue plastic spoons
Piece of heavyweight cardboard about 8" x 8"
Foil cupcake wrapper
10 small turquoise gems
10 large mint green gems
11 large pink gems
10 small, white buttons
Hot glue gun
Scissors
Instructions:
Cut a circle from the cardboard that is 3 ½ inches across and one that is 3 inches across.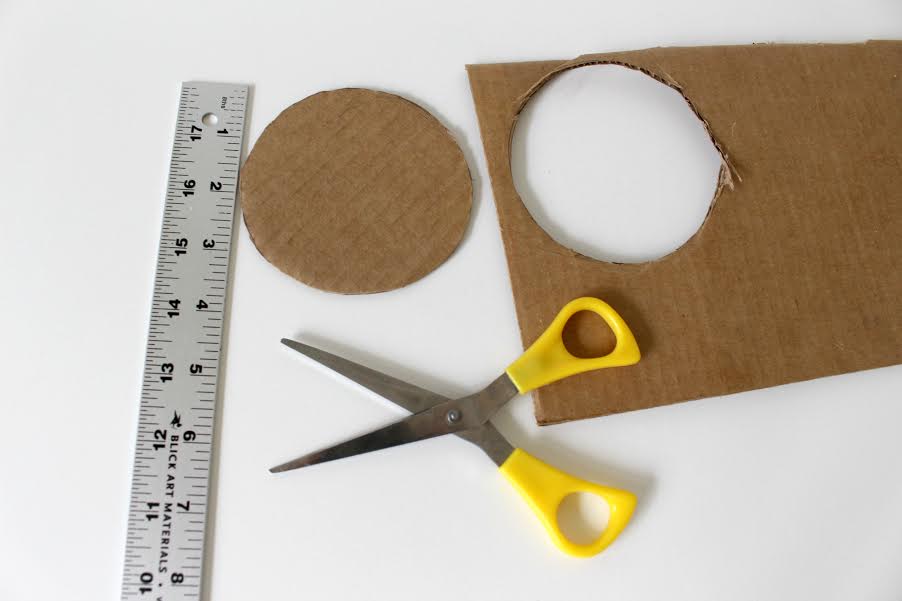 Put the larger circle on the worktop and evenly space the spoons around the cardboard as shown.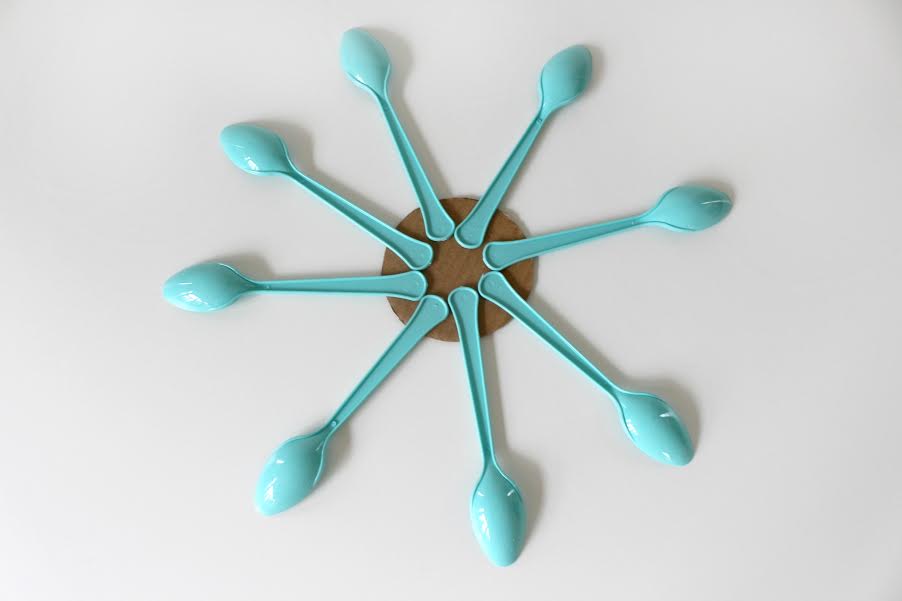 Use the hot glue gun to secure the spoon handles to the cardboard.
Flip the snowflake over and use hot glue to secure the 3 inch cardboard circle over the center where the spoons meet (for reinforcement).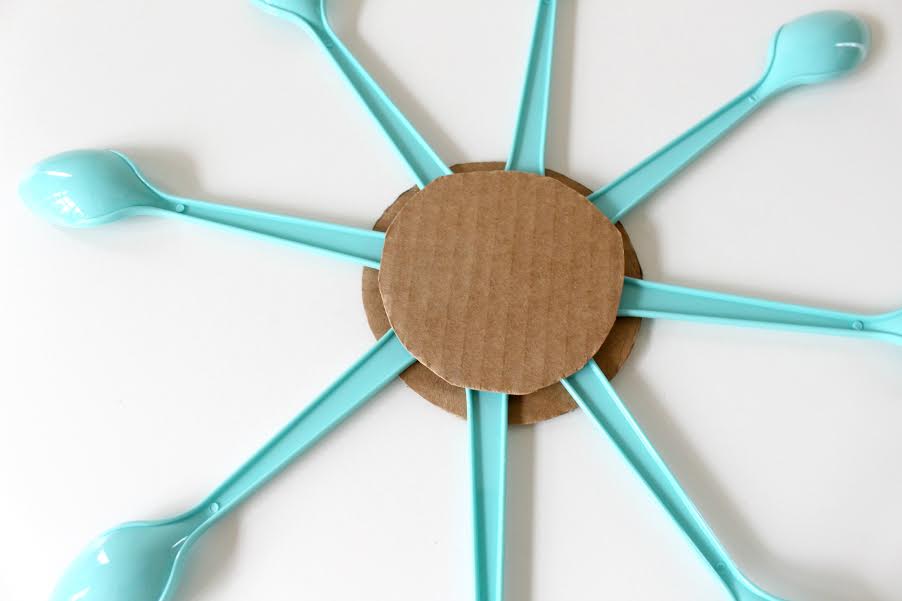 Flip it back over and glue the metallic cupcake paper to the center of the cardboard circle.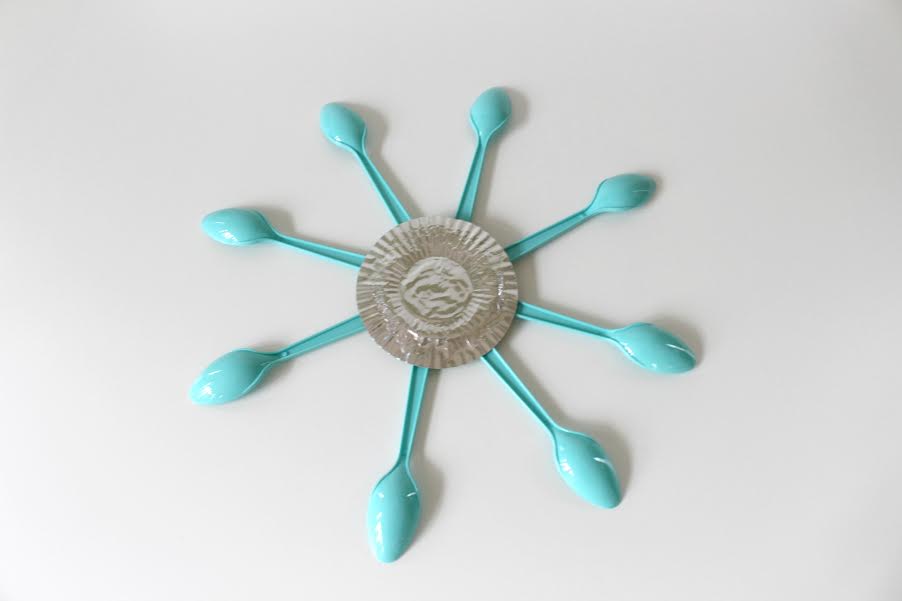 Use the hot glue gun to carefully apply the buttons to the backs of the spoons.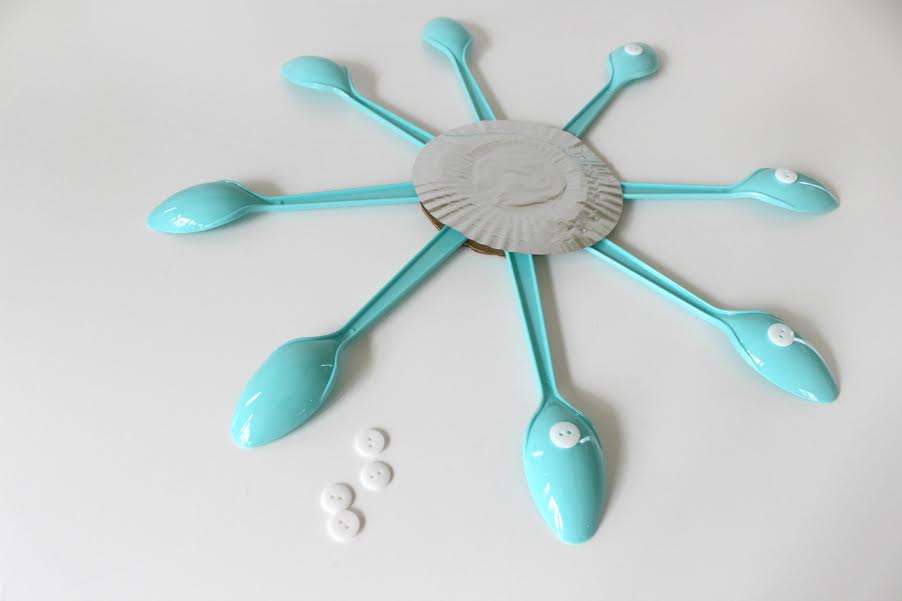 Use the hot glue gun to apply the decorative gems to the snowflake.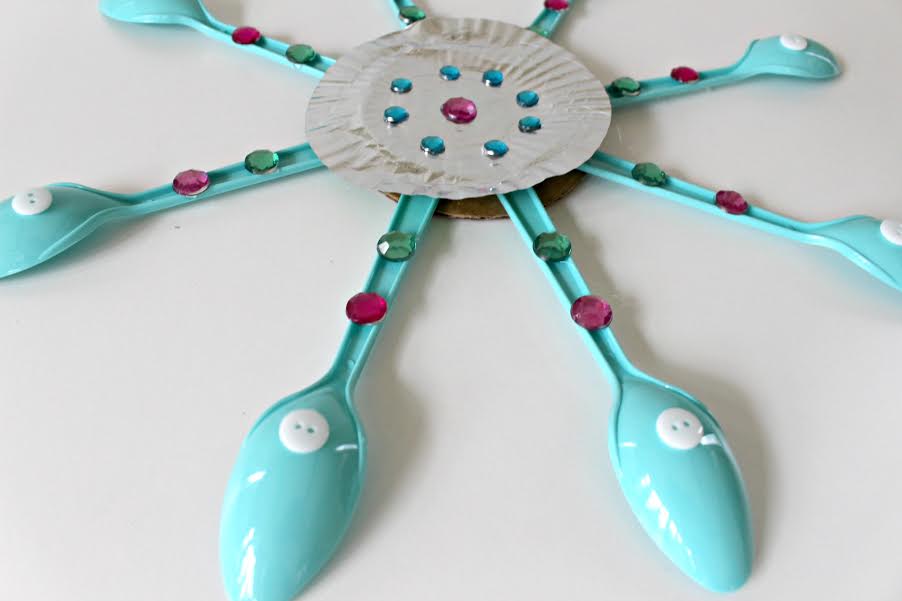 TIP 1: Do not apply hot glue to the buttons or gems. Put the glue on the surface and carefully place the gems onto the glue to protect fingers from getting burned.
TIP 2: You can use the glue gun to attach a loop of string to the back to hang it up.
Pin to save for later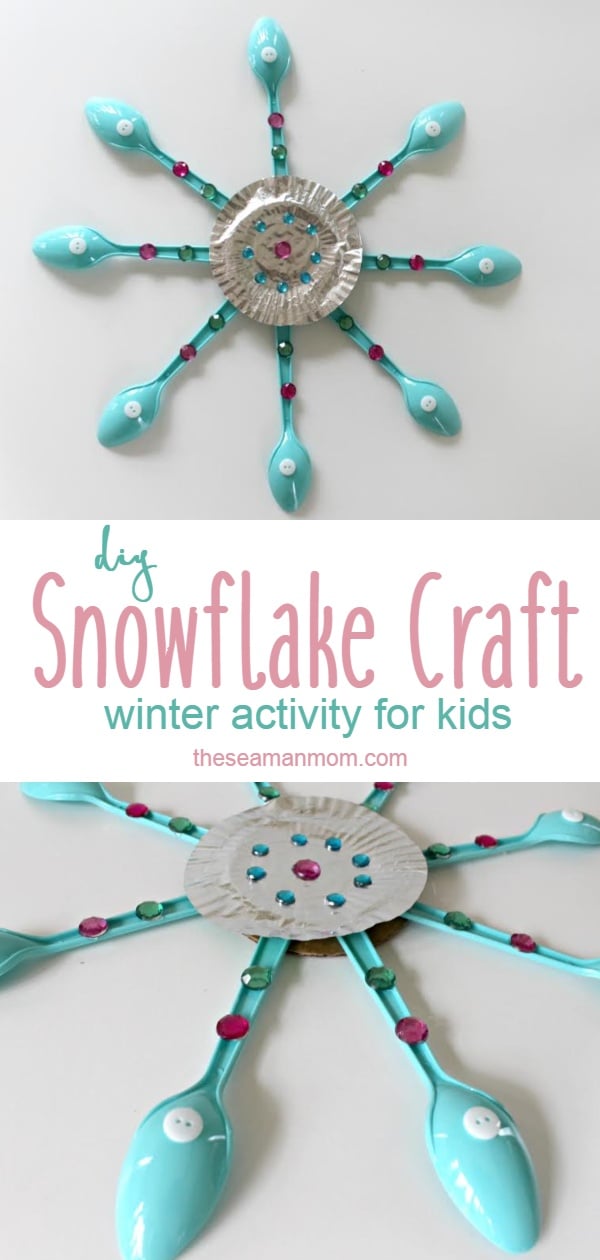 Other kids crafts you might like:
Most popular craft: