If you live in a small apartment or simply don't want to deal with the hassle of getting a natural Christmas tree this unconventional fabric covered Christmas tree is the next best alternative.
Fabric covered Christmas Tree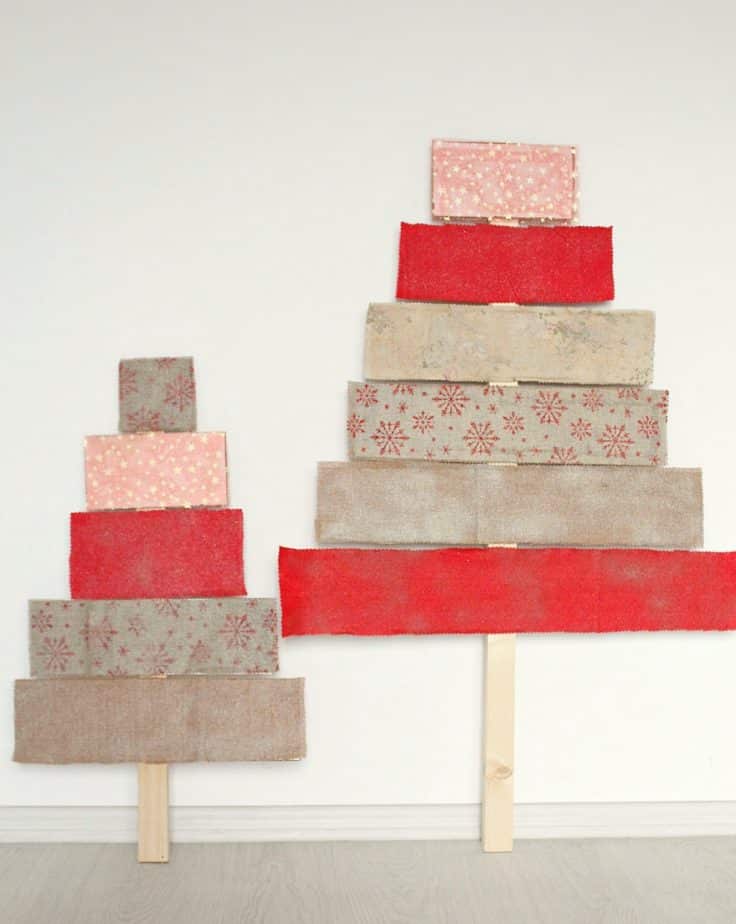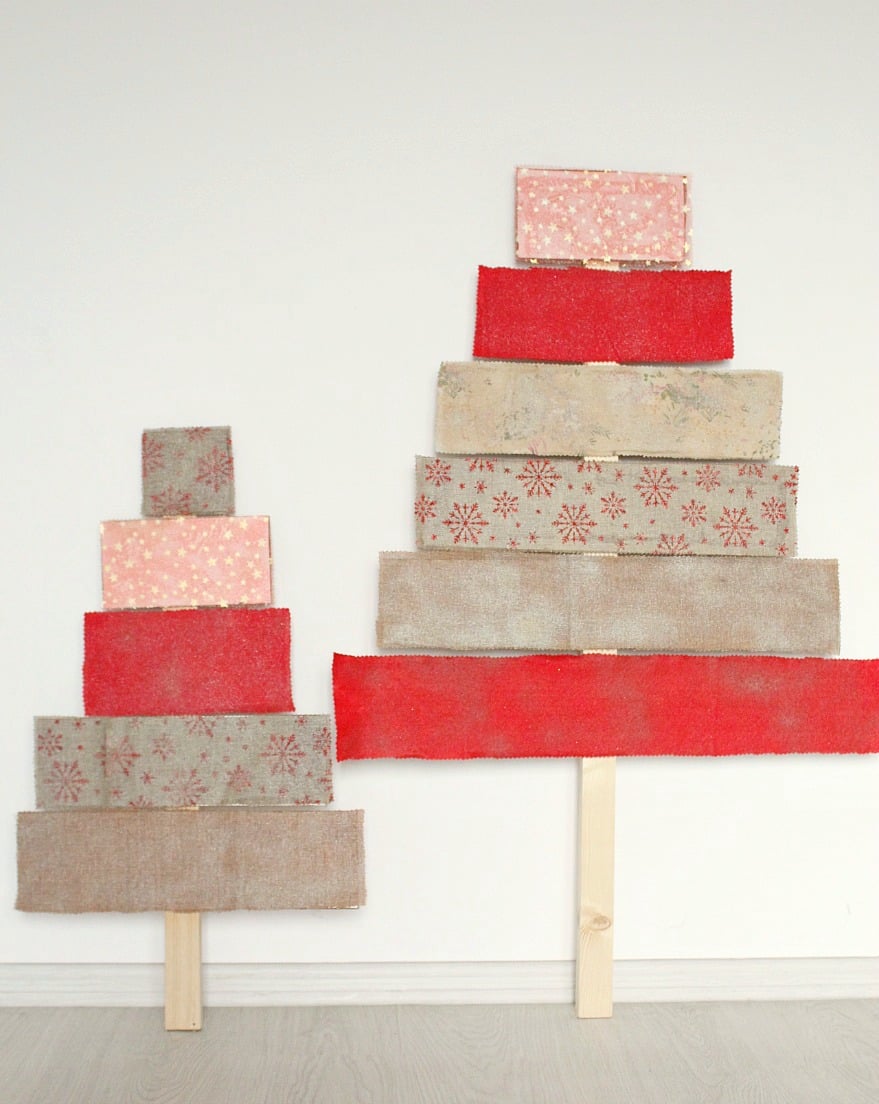 I've seen some Christmas trees all over the internet lately that were made from wood and old pallets and I thought they were really cute. I was inspired to give it a go but the ones I've seen were a little too plain so I wanted to add my own twist to them when working on this fabric covered Christmas tree project. So adding scraps of fabric and a little glitter spray strikes me as a great idea! I know, I'm biased.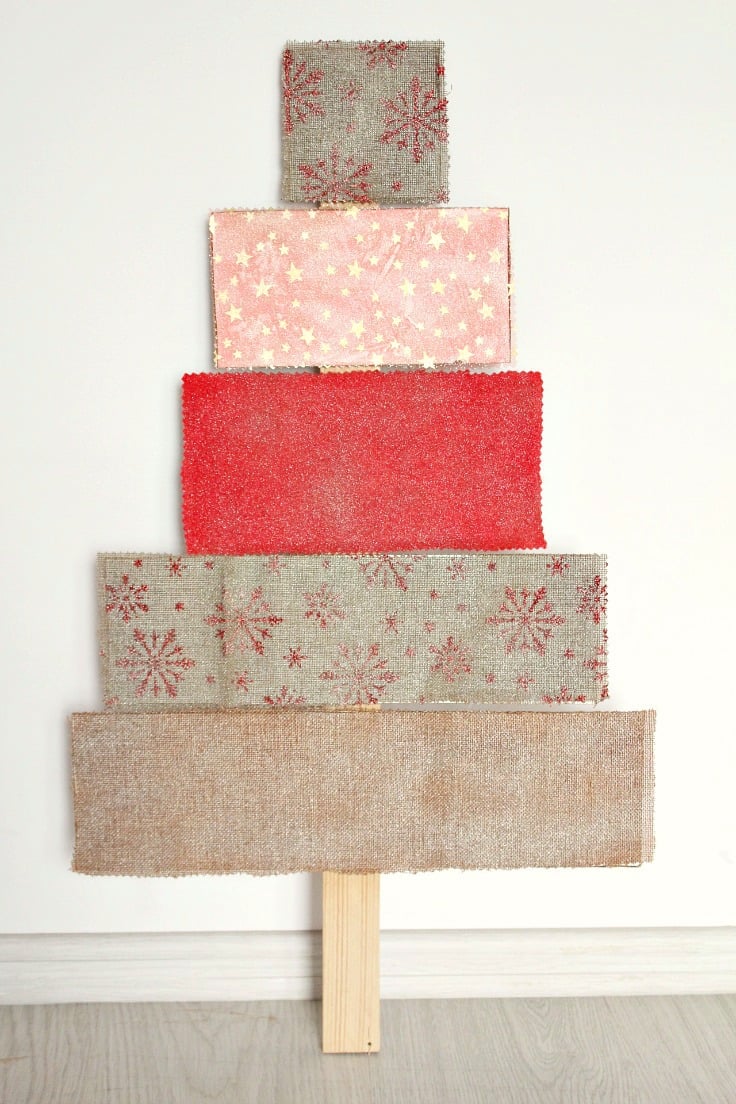 We just finished building a little storehouse in the back yard and we had a few plywood and wood strips left from that project so I thought I should put them to good use. As you may know, I hate throwing stuff away and just storing those is not an option when the whole goal of building a storehouse is to free some space and keep things organized. It would just add up to the mess and mess and I are not good friends.
Making this project was super fun and oh, so easy! Even the most inexperienced crafter can make these trees and they'll look amazing as a little home decor at Christmas. They're also a great way to get rid of fabric and plywood scraps.