Easy DIY Paper Tube Napkin Ring
Article may contain Amazon & affiliate links. As an Amazon Associate I earn from qualifying purchases at no additional cost to you.
Create a beautiful napkin ring in just minutes and give a special touch to your table settings with this easy DIY napkin ring, made with paper tube!
DIY Napkin Ring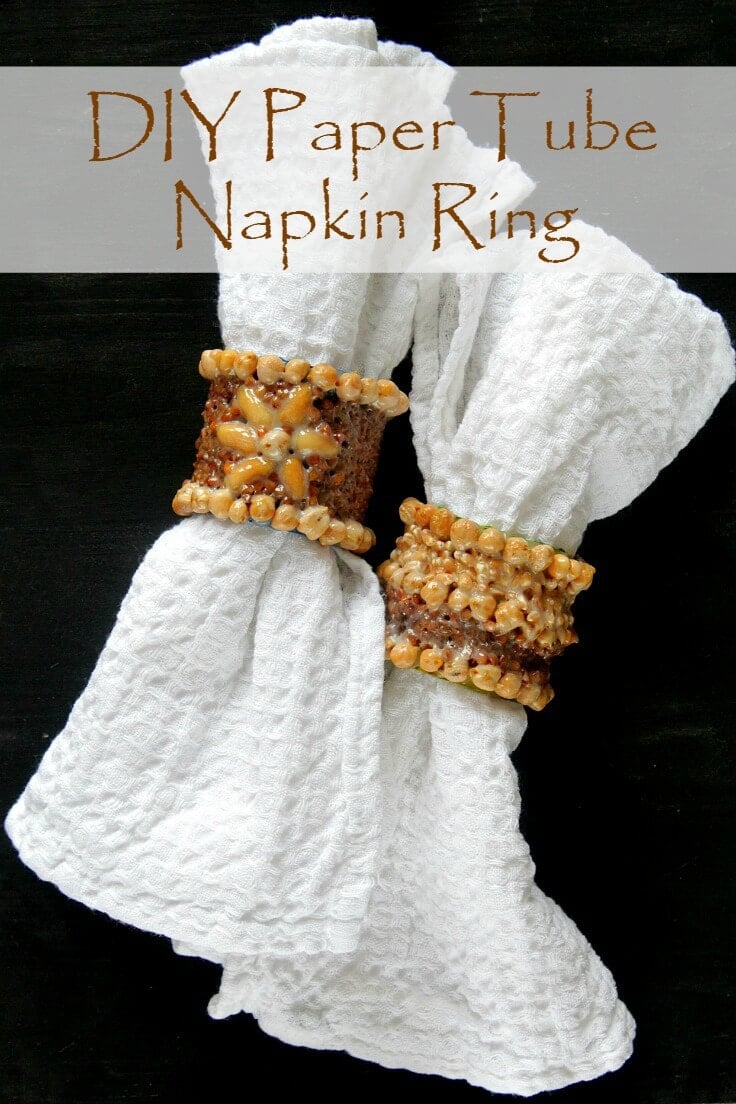 You don't need to spend a fortune to make your holidays or family celebrations feel special! With this easy DIY napkin ring you'll be able to create a bunch of beautiful napkin rings that you can customize to fit your needs and style.
This simple DIy napkin ring project is ready in minutes and kids will be happy to help you put these napkin rings together. Easy and inexpensive, these adorable rings look festive and add a little personal touch to the table setting, making it memorable. I chose to go for a more rustic look by using peanuts, chickpeas, barley and buckwheat. But you can always glam yours up a little using other kind of embellishments like pearls and glitter.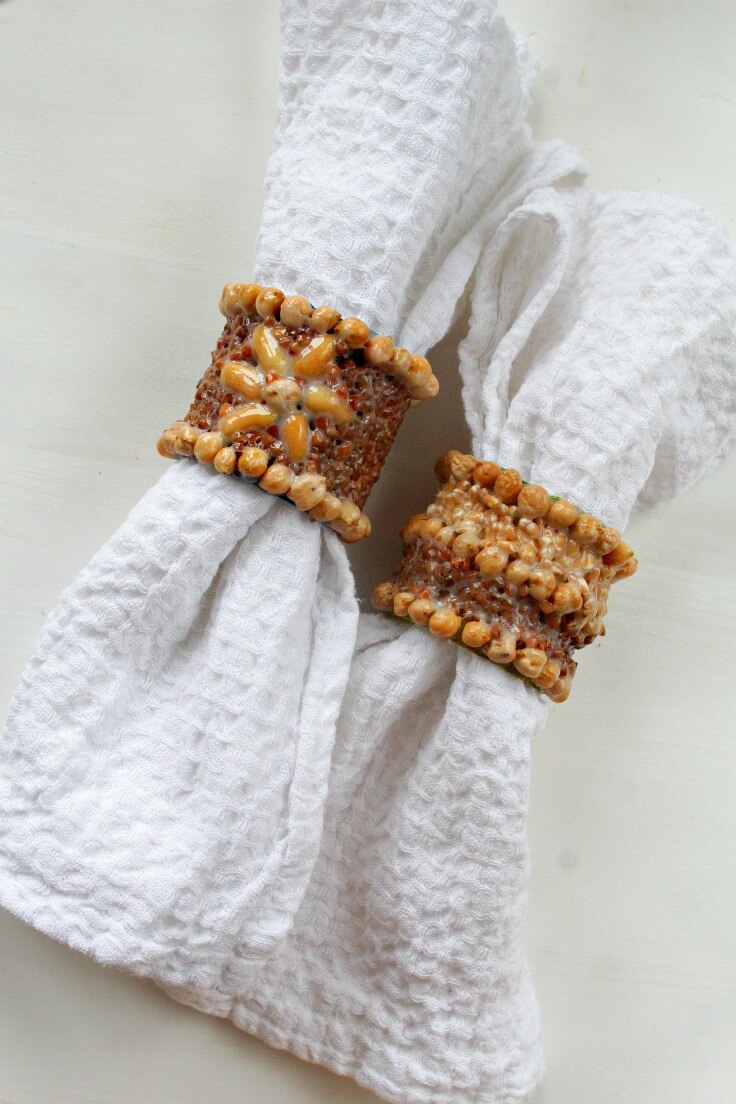 I also wanted to speed up the process and used a glue gun and spray paint for this particular napkin ring, but if you make them with kids use modge podge or wood glue and acrylic paint, throughout the whole project. This DIY napkin ring tutorial is so simple and easy and quite self explanatory, I could just skip it altogether. I won't though so here it is.
DIY Napkin Ring Tutorial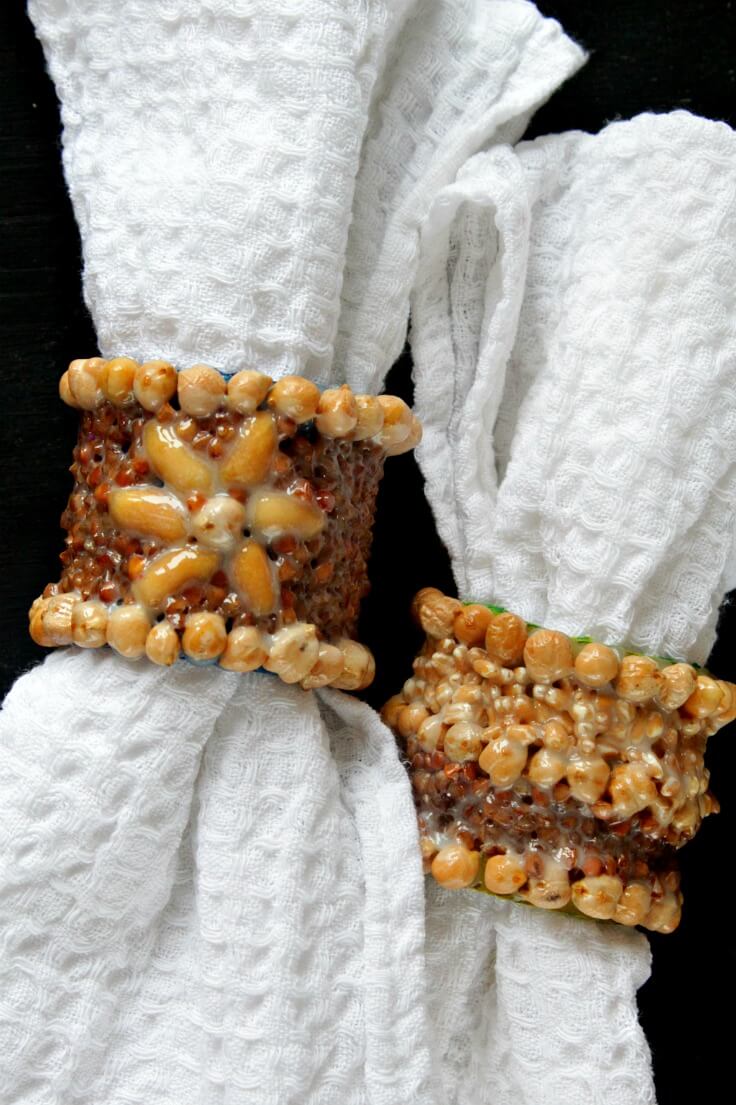 Materials:
paper tube (I used toilet paper tubes)
pen
gloves
peanuts (halves)
chickpeas
barley
buckwheat
glue gun
glue sticks
modge podge or wood glue
Directions:
Find the middle of your paper tubes, mark all around the tube and cut (you can go by with using a full tube but it will be harder to use when passing the napkins through)
Put a pair of protective gloves on and spray paint the inside and the outside of the tubes. Make sure you do this in a well ventilated area or outside. Leave to completely dry before proceeding to the next step.
Using a glue gun, apply a dollop of glue in the middle of the ring and glue a chickpea on.
Glue peanuts halves on, all around the chickpea to create a flower.
Apply chickpeas all around both edges, using your glue gun.
Fill in the gaps with modge podge and sprinkle buckwheat and/or barley (play around with the designs)
If you're not sure your project will stay in place, apply modge podge over the entire area (to be honest I'm not completely happy with how the ring looks after this step as I used wood glue and was a bit too thick, next time I would just spray some colorless glue which applies thinner and more even). Allow to dry completely before using, preferably over night.
That's it! Enjoy your DIY napkin ring!


Paper tube pencil holder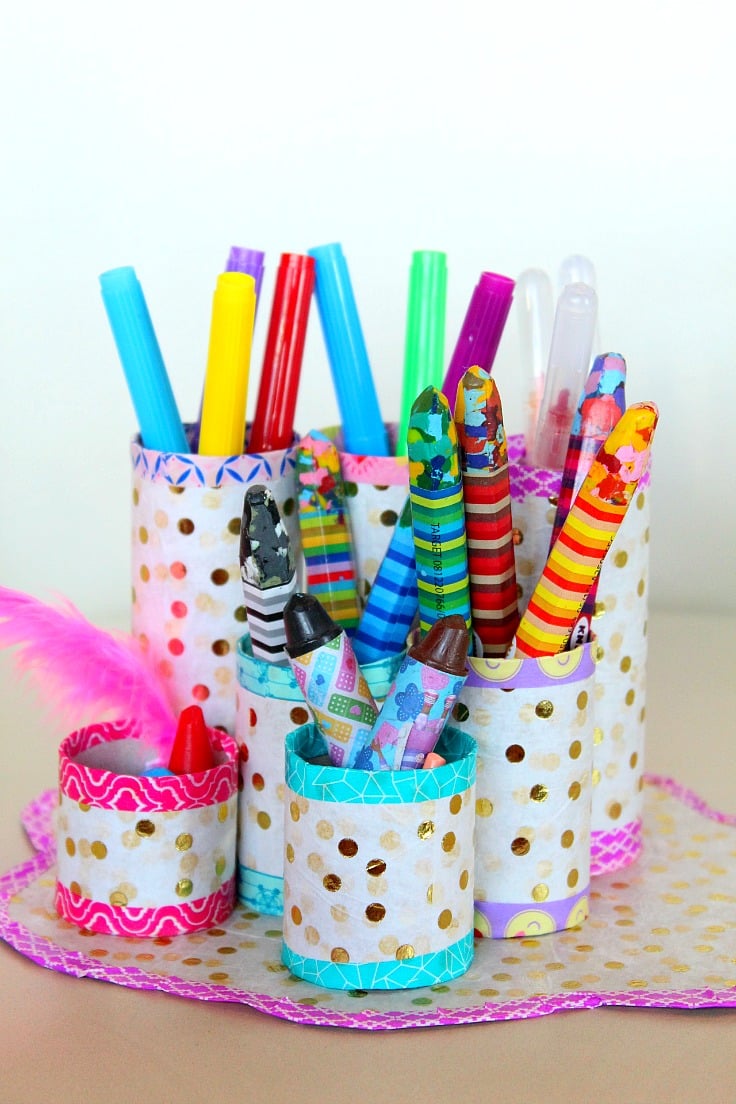 Paper tube phone holder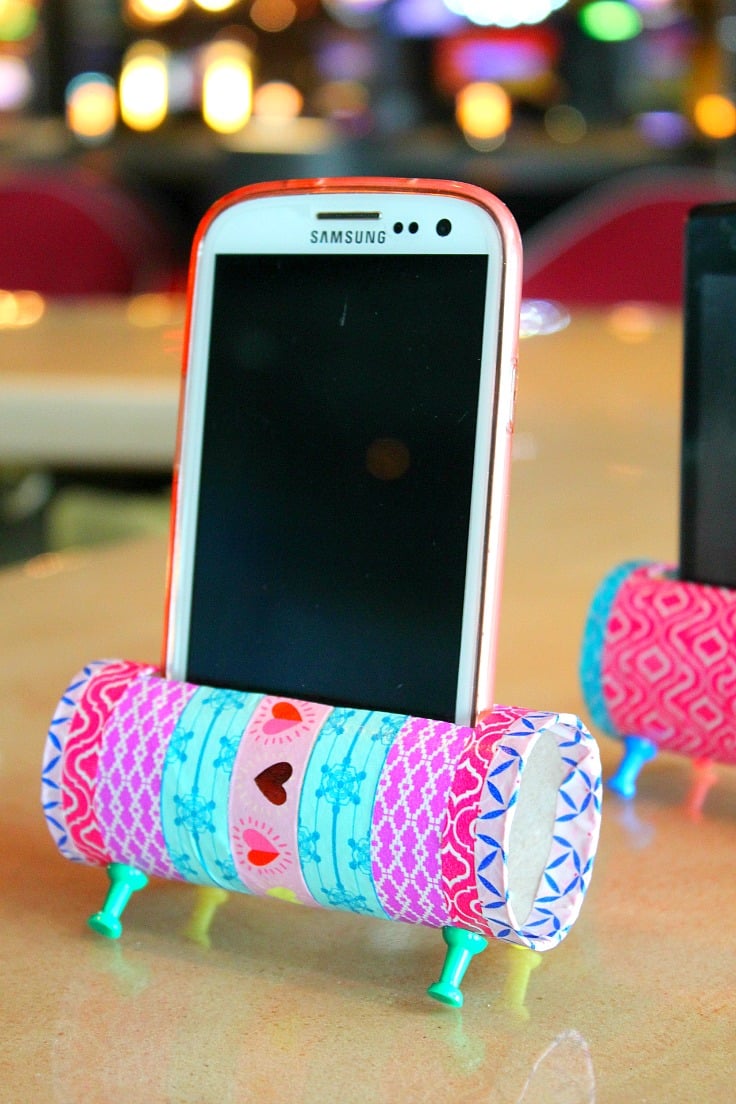 Paper tubes honeycomb wall decor