Need a little help to keep all your pens, markers and pencils organized? This toilet paper roll organizer is a great project to make with recycled toilet paper tubes.
How To make a pencil holder out of recycled materials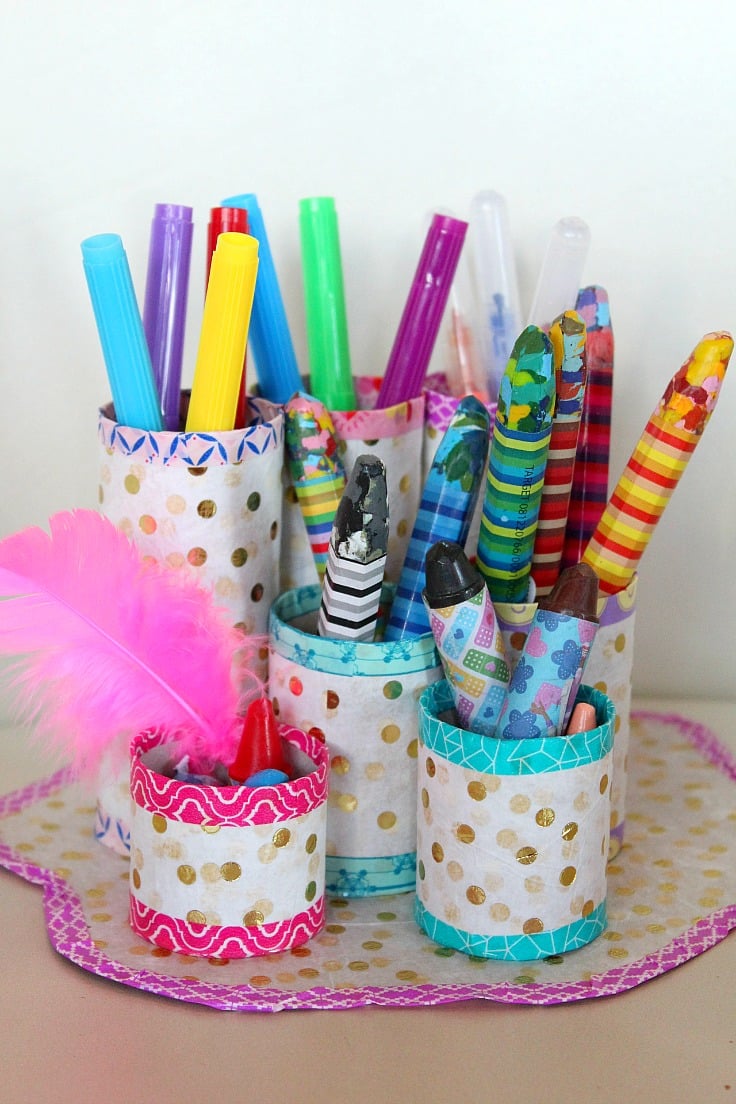 I love making stuff out of things we normally throw away, like the humble toilet paper tubes. They're great for all kinds of projects and this toilet paper roll organizer is just another proof. And it's also a great opportunity to make something fun with kids! As you may know I've done other toilet paper rolls projects and I absolutely loved making each and everyone of them! Check them out here.
My daughter and I have been traveling for a while with my husband, on his cruise ship. And since Ellie likes to collect all kinds of coloring books and crayons and markers (and the list could go on forever), the cabin started to look a bit crowded, to say the least. Ellie is not very good at keeping things organized and so I found myself stepping on a pen or marker a few times (more like a million times!).

SEE MY MOST RECENT VIDEOS HERE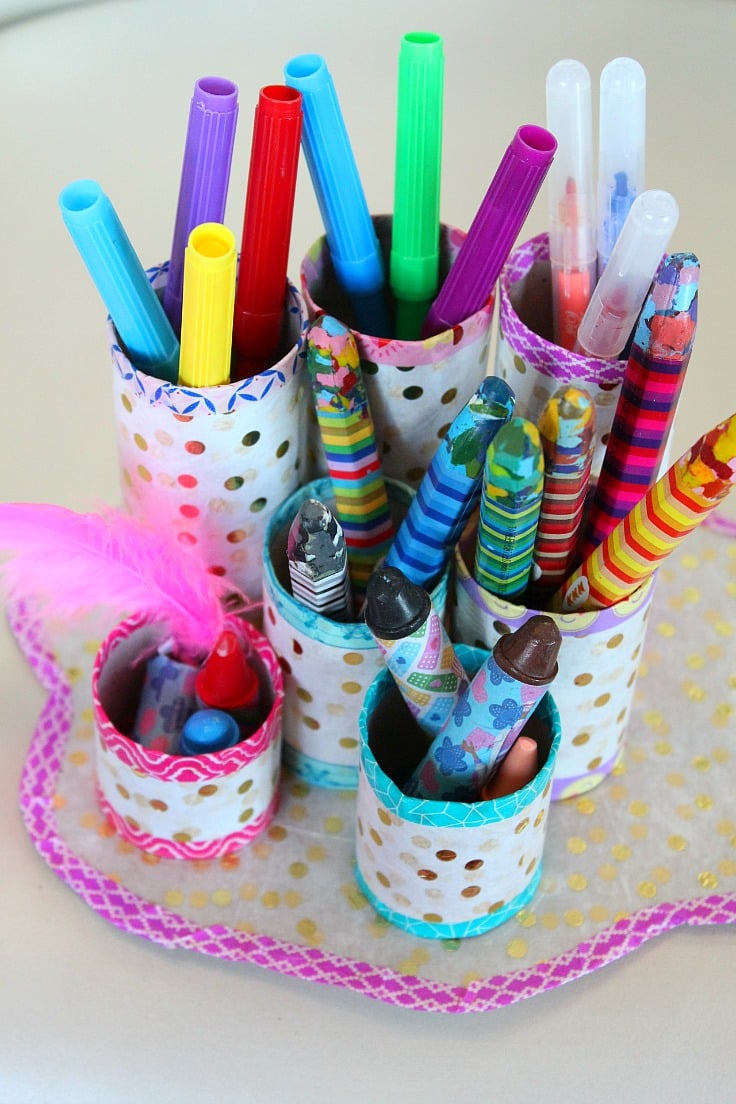 We didn't have any pencil organizers around here so that's been her excuse for a while. But then I realized I can solve the problem AND make something really cute if I save a few toilet paper tubes and make an organizer. And this is how this pretty and easy toilet paper roll organizer got born. I think it looks really nice, bright and cheerful, a little spot of color in that teeny tiny cabin of ours that can feel dark and unwelcoming at times.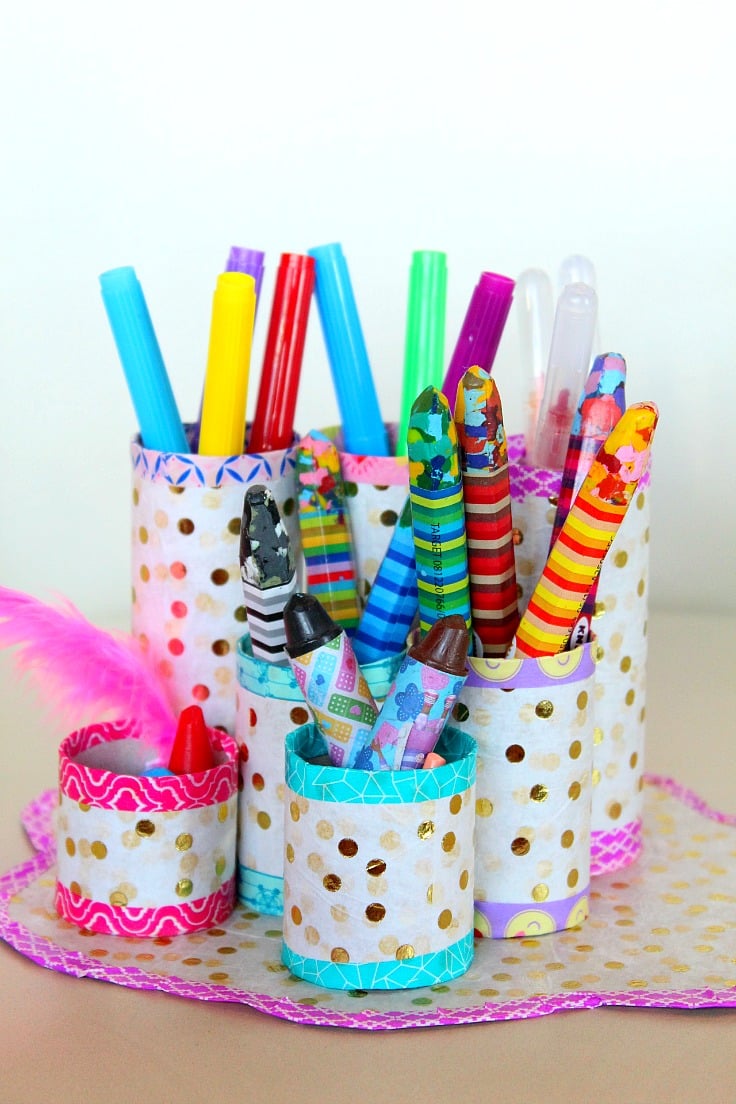 And before you say "Eww, toilet paper tubes? Really?" just think about it for a minute. How often do you actually touch those tubes with dirty, poopy hands? Hmm, like…never? That's right, this toilet paper roll pencil holder is as safe as it gets. But if you're a real big germophobic you can always use the tubes from your kitchen paper towels instead. Problem solved, now go make yourself a pretty pencil organizer!