DIY paper chain decorations
Article may contain Amazon & affiliate links. As an Amazon Associate I earn from qualifying purchases at no additional cost to you.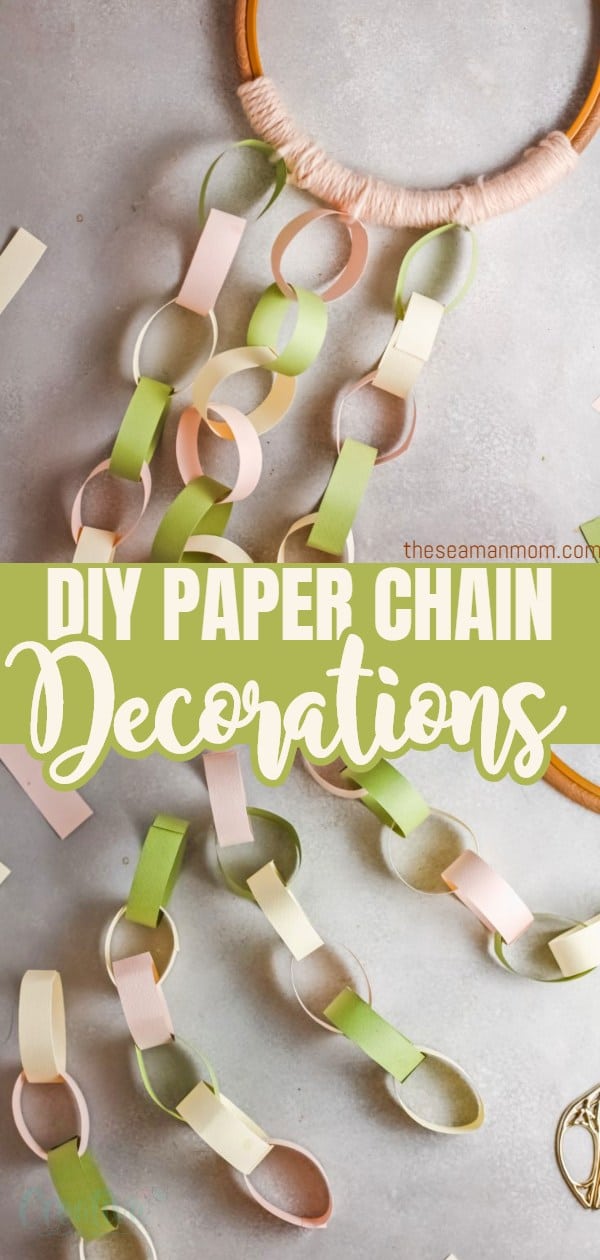 These paper chain decorations are a minimalist home decor DIY that takes almost no time and uses simple materials you probably already have on hand! Customize the colors to fit your current home decor aesthetic and play up with the size so it perfectly fits your space!
Paper chain decorations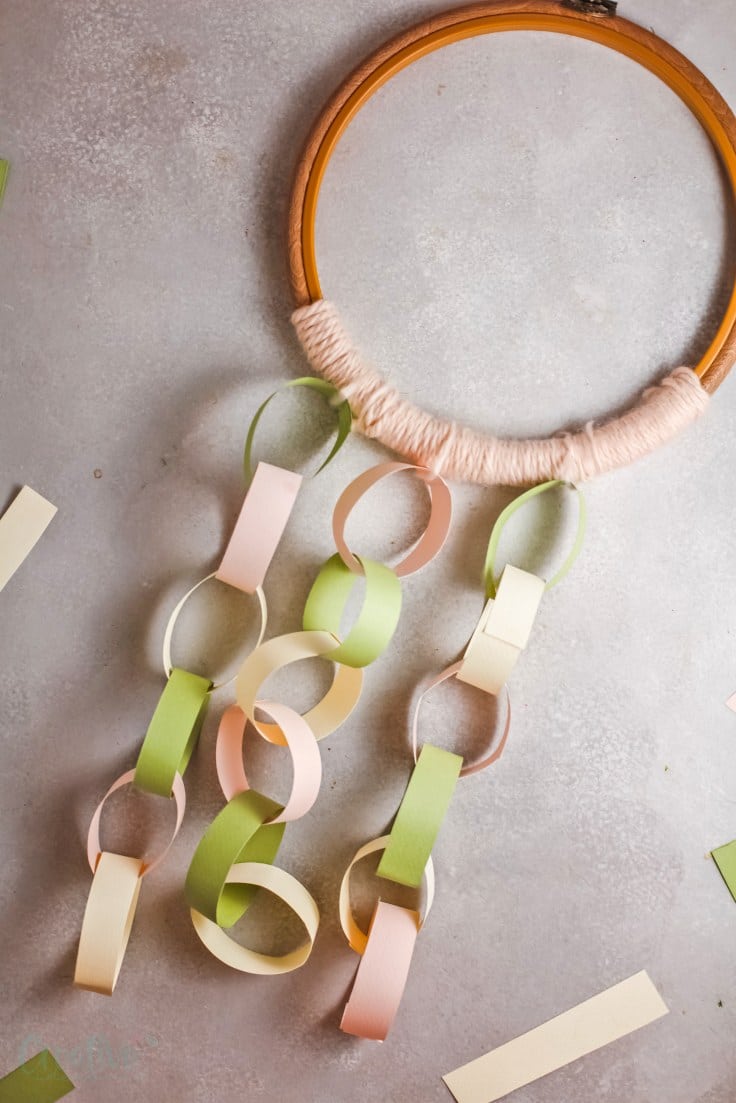 I've been obsessed with minimalist home decor lately, pieces that are beautiful and make an impact without completely overpowering the place! And lately I've been also obsessed with paper chain decorations, like the ones used for party backdrops. So when I found myself looking for a minimalist piece to hang in my home I decided to try my hand at making paper chains.
Other paper crafts you will love:
The process of this paper chain craft is super easy and only uses materials you probably already have on hand: paper and glue are the 2 main things and then to create the wall hanging also an embroidery hoop and some ribbon.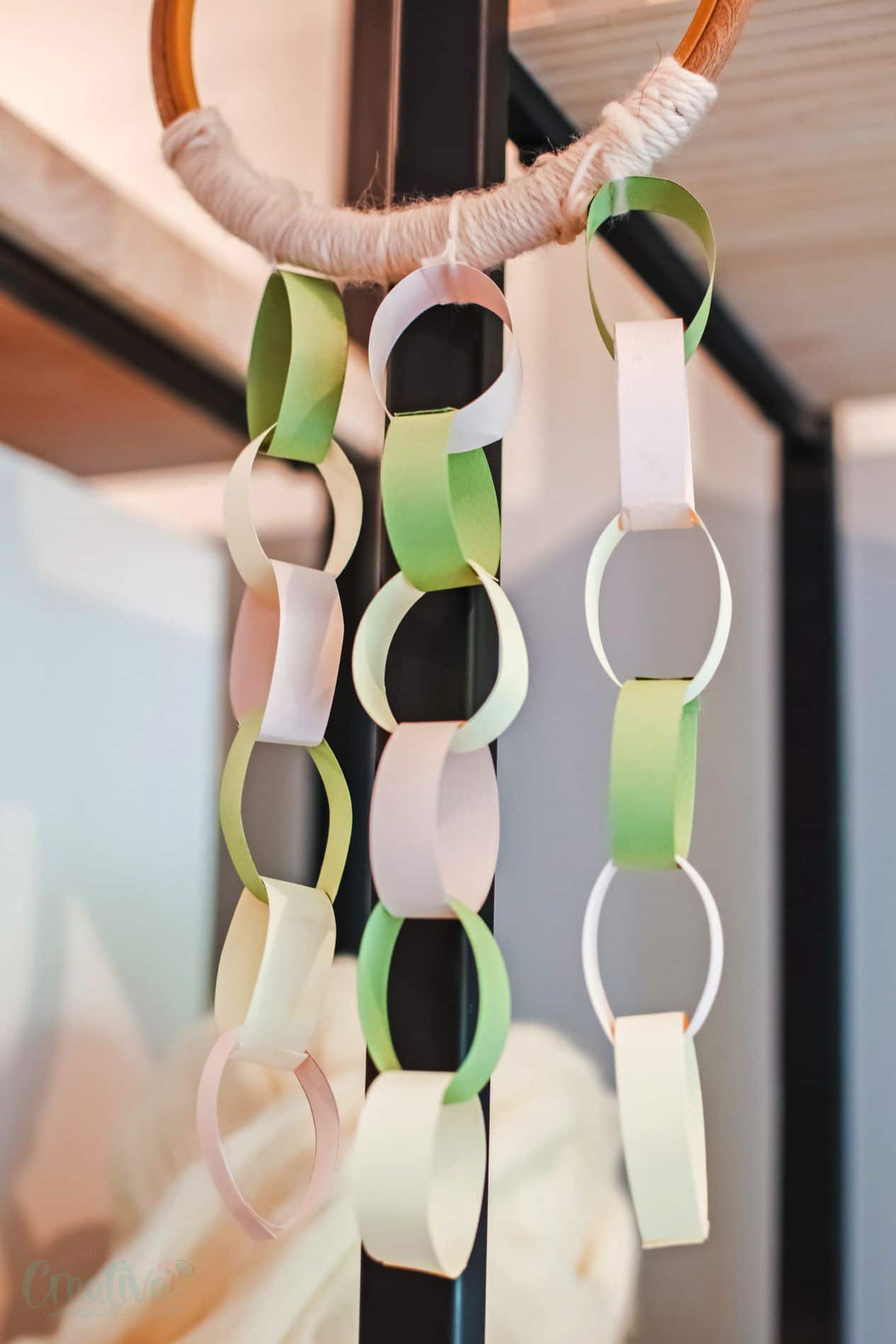 What I love about these DIY paper chains is that you can customize the colors and sizes to fit your space. Making one for a little girl room? Use soft pinks and whites, making one for a playroom? Go with bold colors. Want to make some paper chain decorauions for your living room? Play with a scale of grays. The possibilities are really endless!
The embroidery hoop gives it a rustic farmhouse vibe while also being a great way to reuse one you have laying around (seriously, how do we end up accumulating so many embroidery hoops?)
How to make a paper chain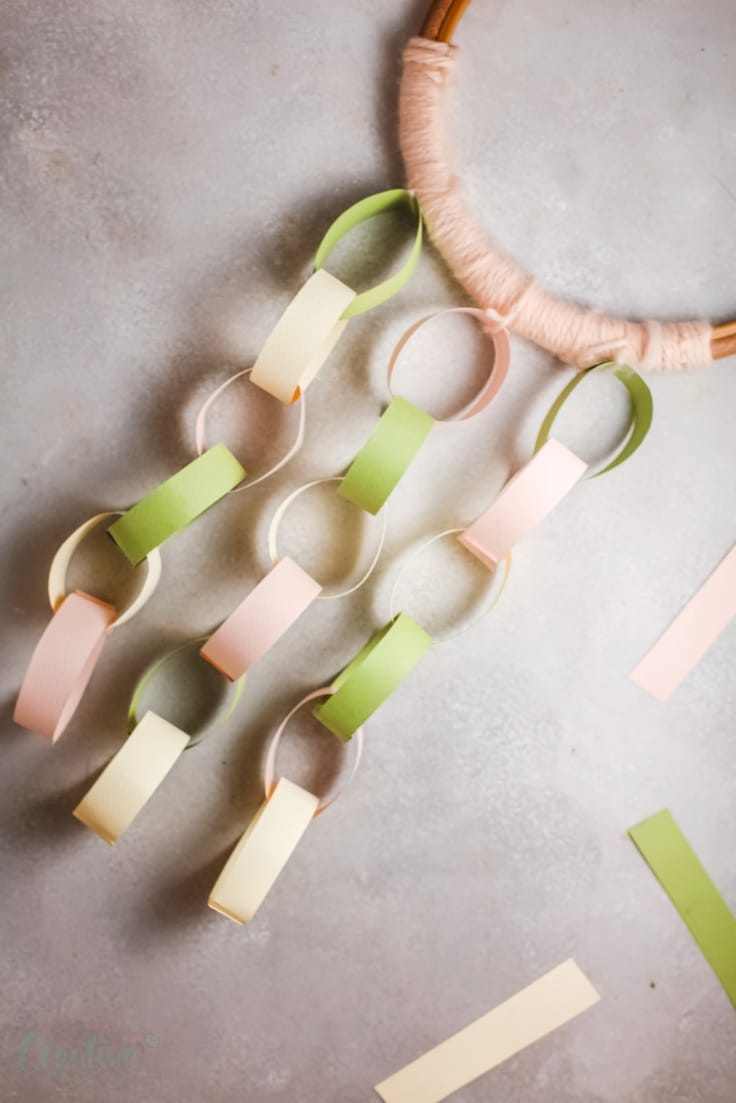 Supplies
At least 3 different paper colors
Paper slicer or scissors
Glue
Embroidery floss or yarn
Directions:
1. The first step is to cut paper strips. I made them around 1 inch thick.
2. Then take one and glue together both ends. Press it for a couple of seconds to make sure it's firm.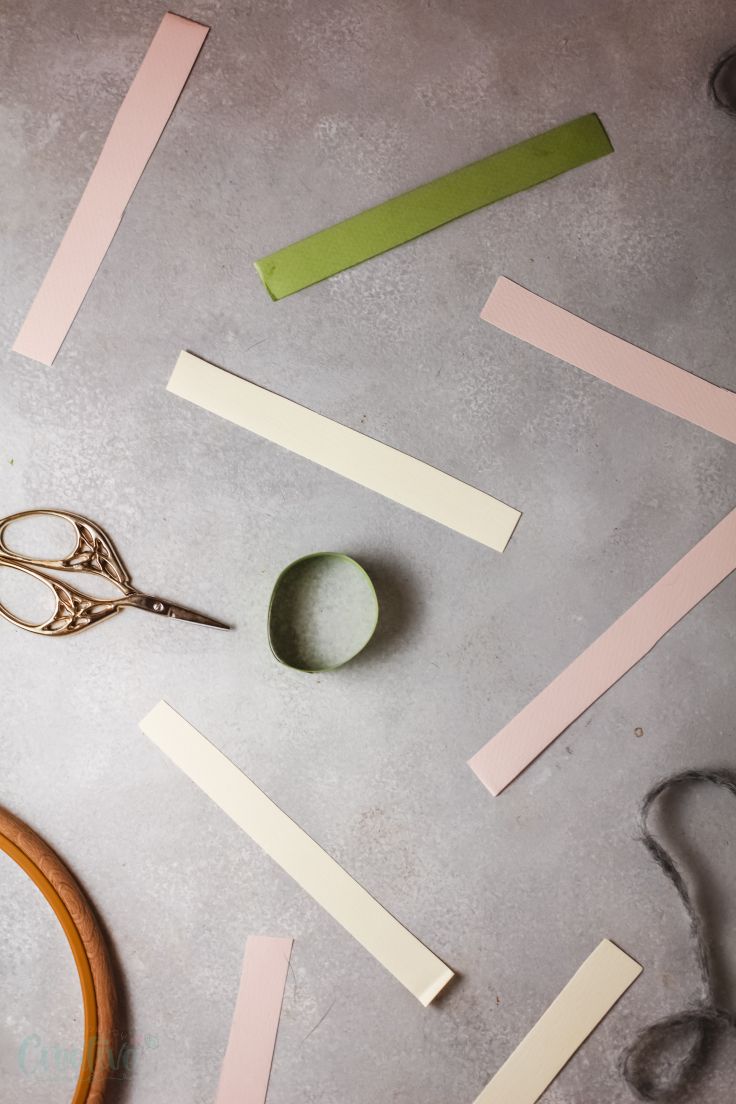 3. Take another paper strip of different color. Loop it through the first one and glue the ends together. Repeat the process with the rest, alternating colors until you have achieved your desired length.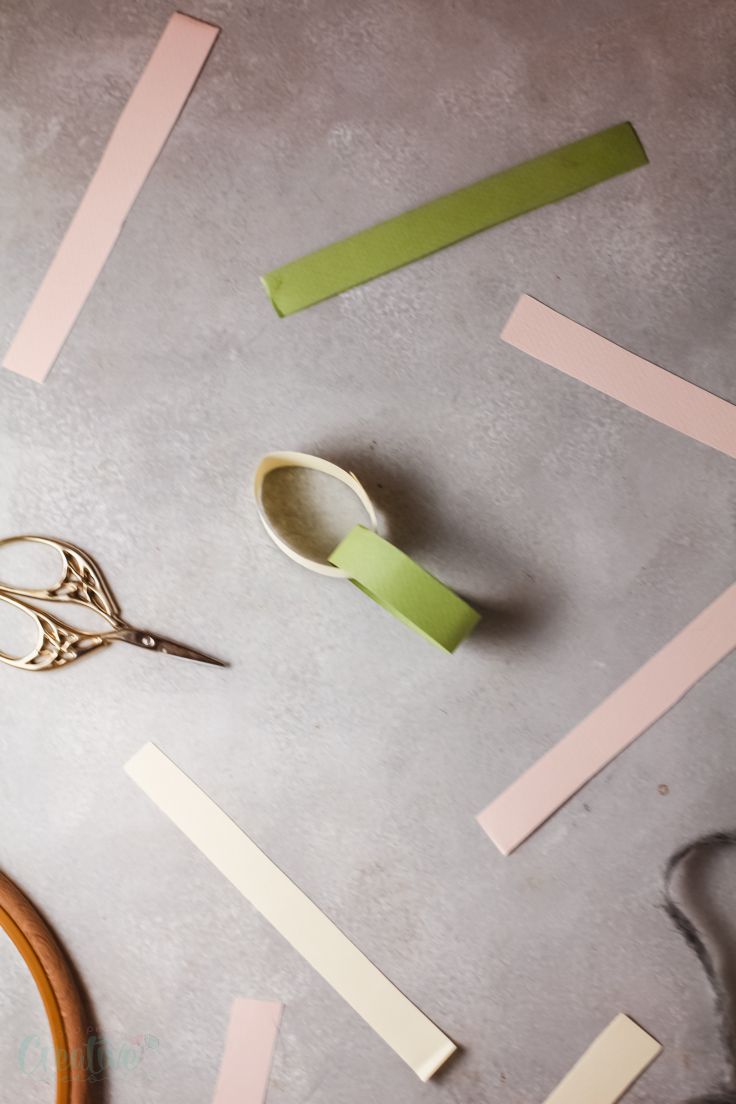 4. Repeat the process until you have 3 paper chains (or as many as you like)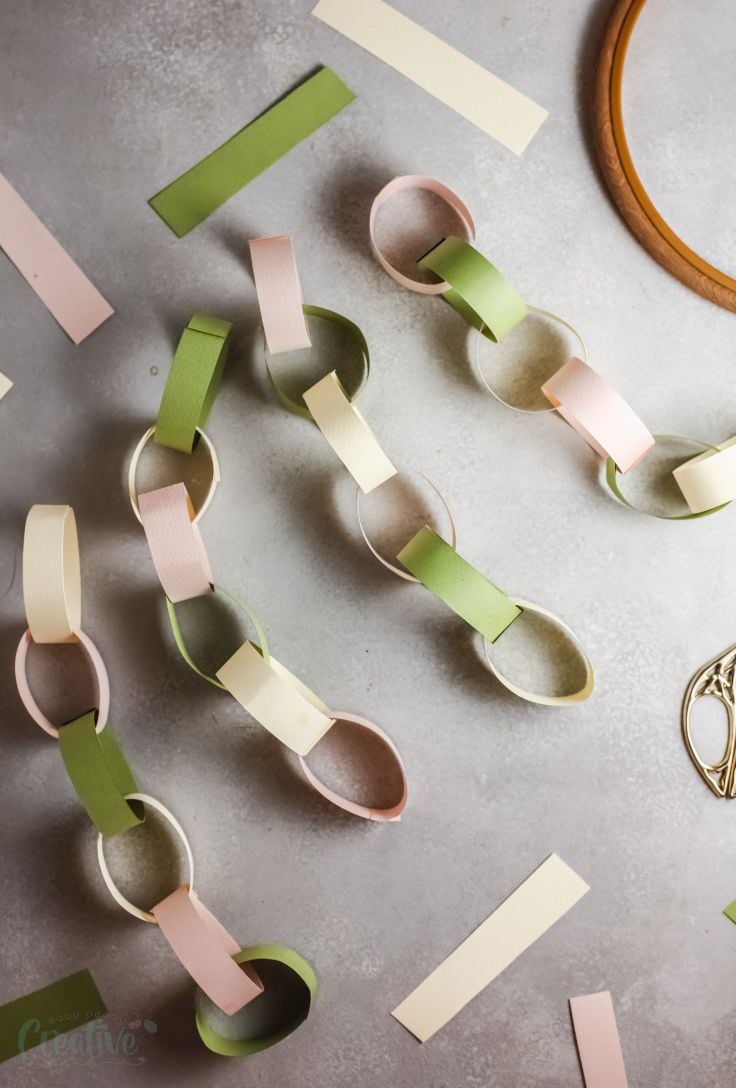 5. Wrap half the embroidery hoop with floss or yarn
6. Cut 3 pieces floss/yarn and tie each paper chain to the embroidery hoop.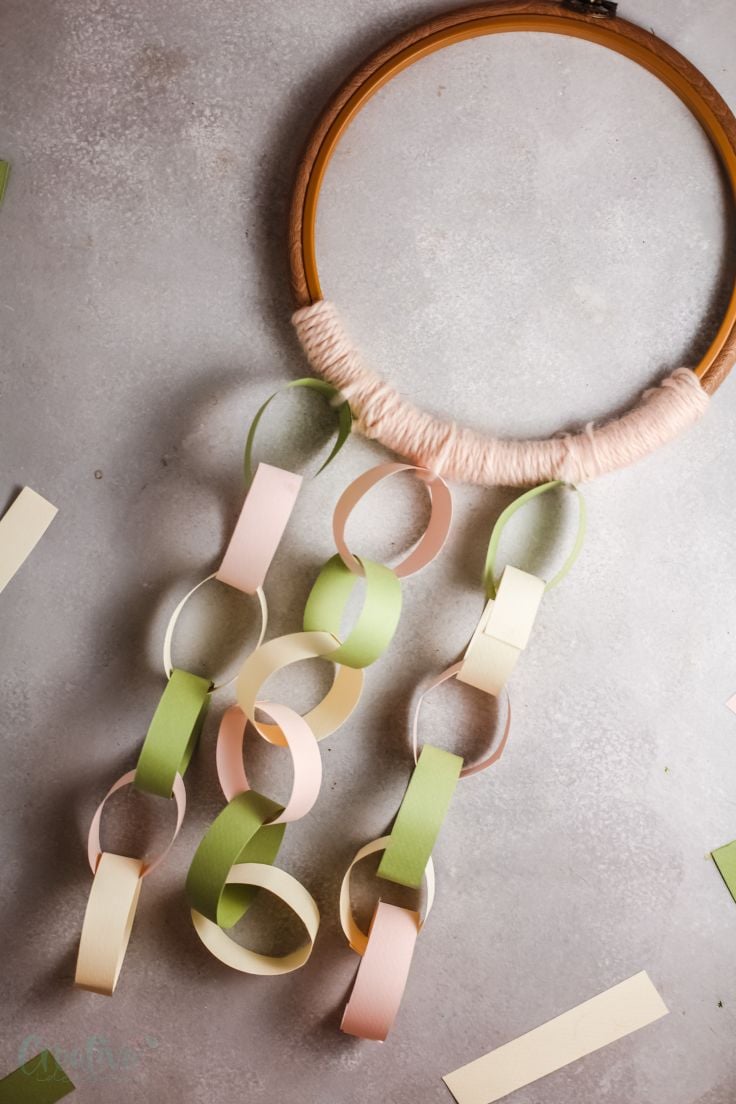 7. Hang it!
You can use more than 4 paper chains or use a combination of paper chains, wool and ribbon. Use your creativity to come up with a piece that's totally you!
Pin to save for later