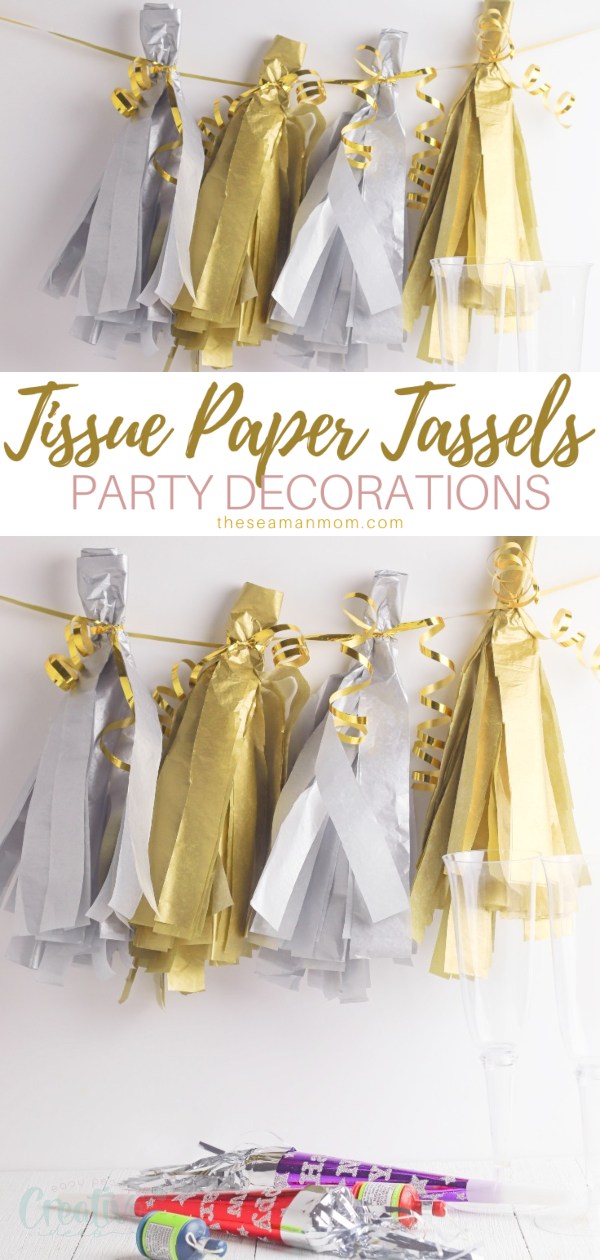 I can't think of a better way to celebrate the New Year than hosting a party with family and friends! And if you're going to be hosting a party, you're going to need some simple party tassels! These easy gold and silver tissue paper tassels are the perfect way to decorate your house on New Year's Eve!
DIY tissue paper tassels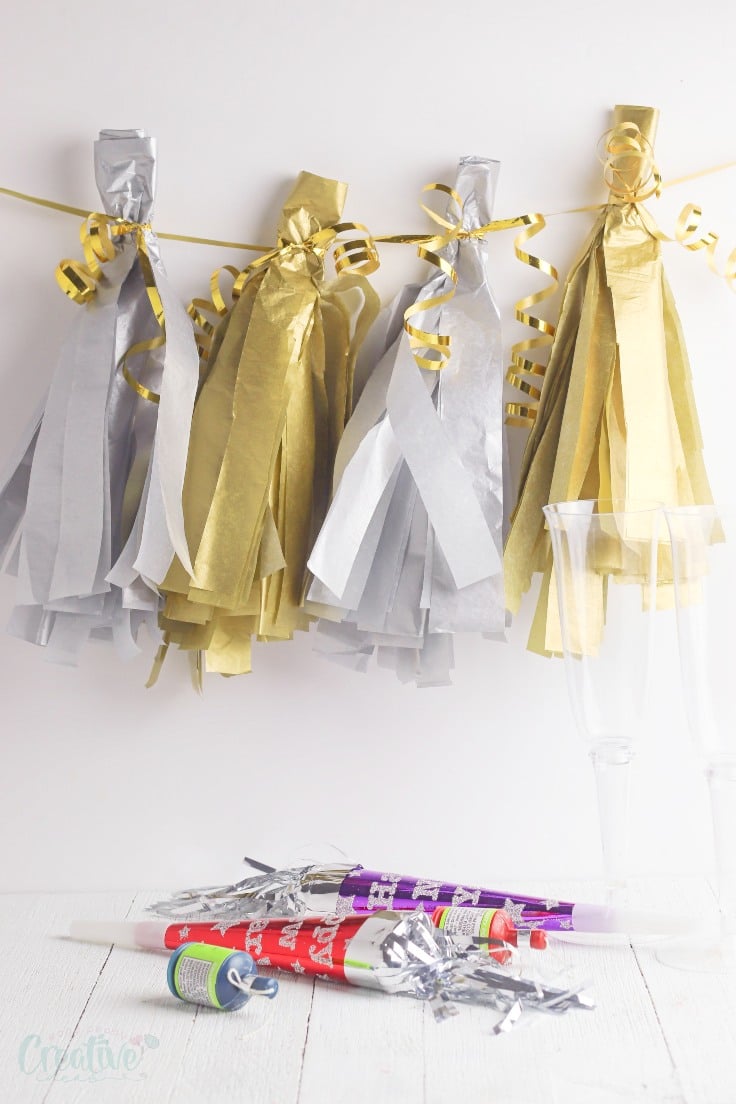 If you host a lot of parties, you know how expensive party decorations can get. But when you make your own, you not only save yourself a ton of money, but you also get to be a little bit creative for the afternoon. And with these simple tissue paper tassels, you can even get your kids to help you make them – that's how easy they are!
More party ideas you'll love: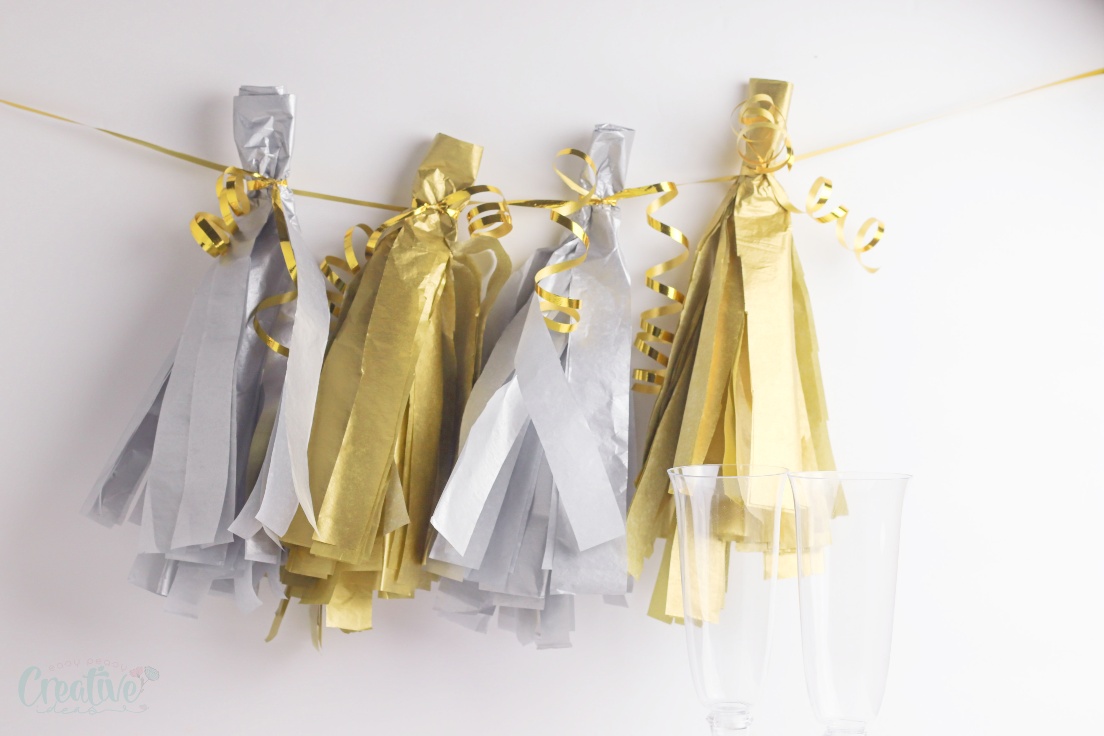 While creating a DIY tassel garland using these cute DIY paper tassels is a great start to your New Year's Eve party decor, you'll need a few simple accents to really make your party pop! Here are a few decorating suggestions to use along when making tassels:
Gold and silver balloons. No party would be complete without balloons! And if you have kids attending your party, these party decorations are even more important. On top of adding some height and depth to your party display, balloons also give the little ones something to play with as the evening goes on.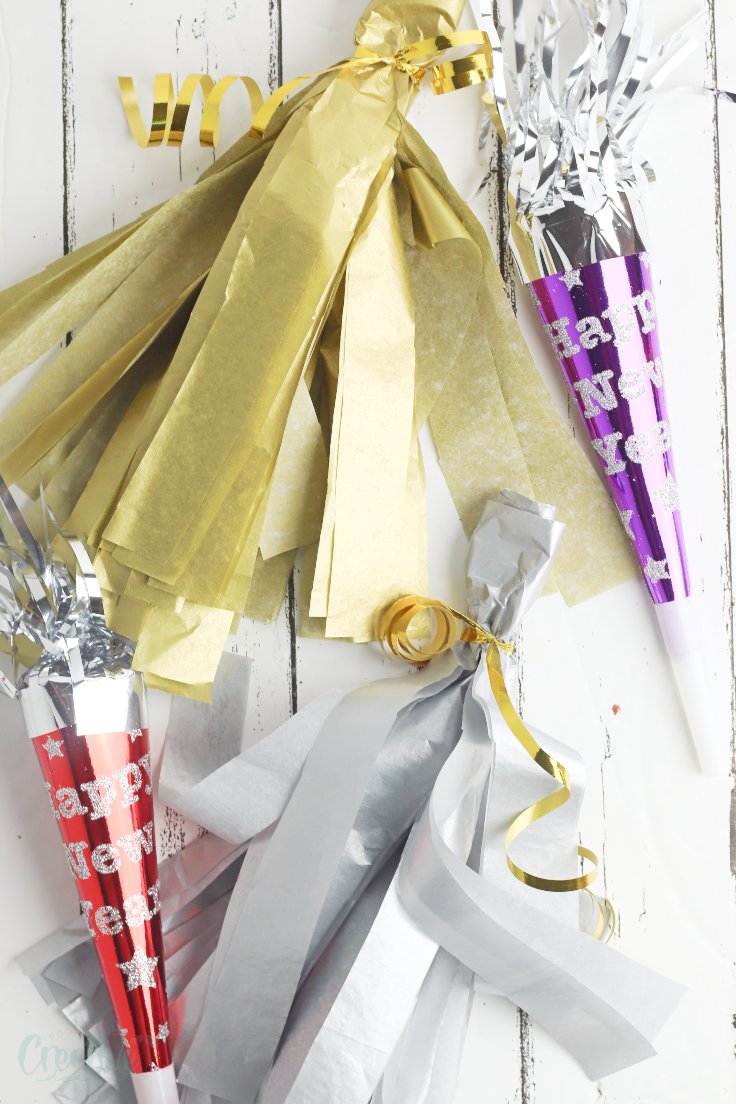 Confetti. This classic party addition is perfect for New Year's Eve. In addition to adding a little bit of sparkle to your party display, confetti also give your guests a fun way to celebrate when the clock strikes midnight.
Noise makers. While these essential New Year's Eve party favors are a must for the count-down, you can also use them to decorate. Add them to your food table for a pop of color or display them on the banner with your tassels as a fun accent.
Gold and silver tablecloth. Make sure your food table looks amazing by covering it with a glamorous metallic tablecloth. Whether you choose to cover your table with sparkling gold or shiny silver, a metallic tablecloth is the perfect accent to your tissue paper tassels.
Metallic tableware. In addition to using a gold or silver tablecloth, up the glam factor of your event by using metallic tableware, too. Gold or silver serving plates are a great way to display your food. And your guests are sure to enjoy eating their appetizers on metallic appetizer plates.
Tissue Paper Tassels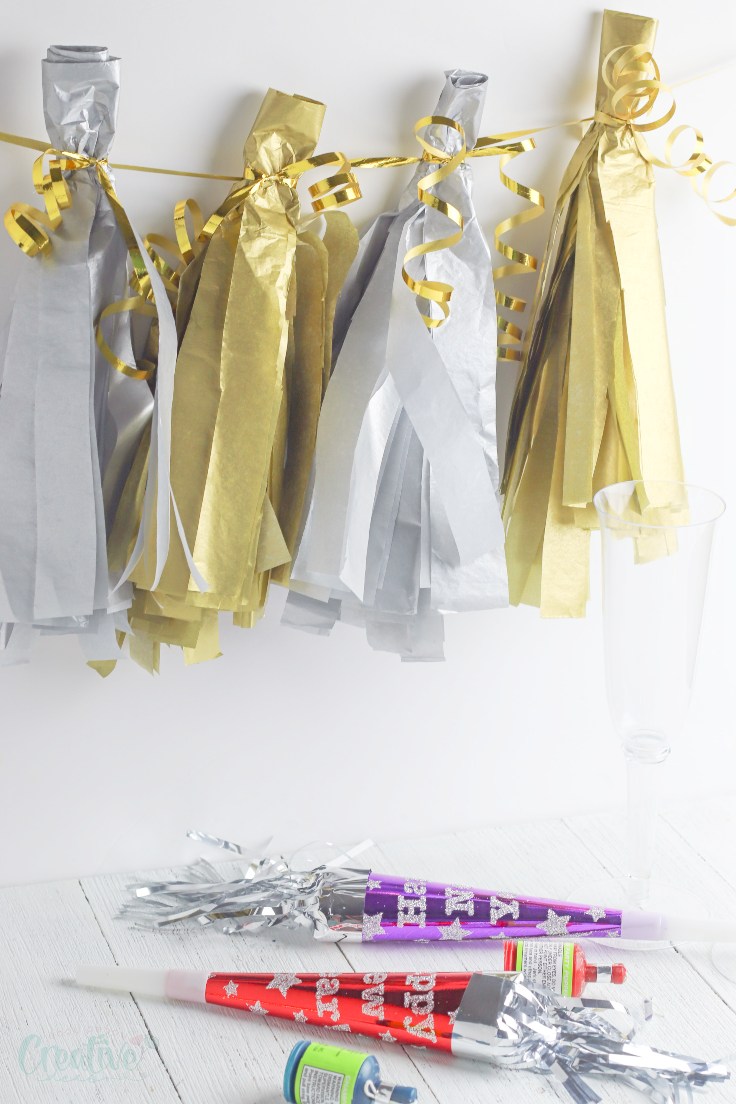 Supplies:
Instructions:
Unfold one piece of tissue paper and cut it in half lengthwise. Lay both pieces face down on a table.
Cut small strips into the paper, leaving around one inch on top.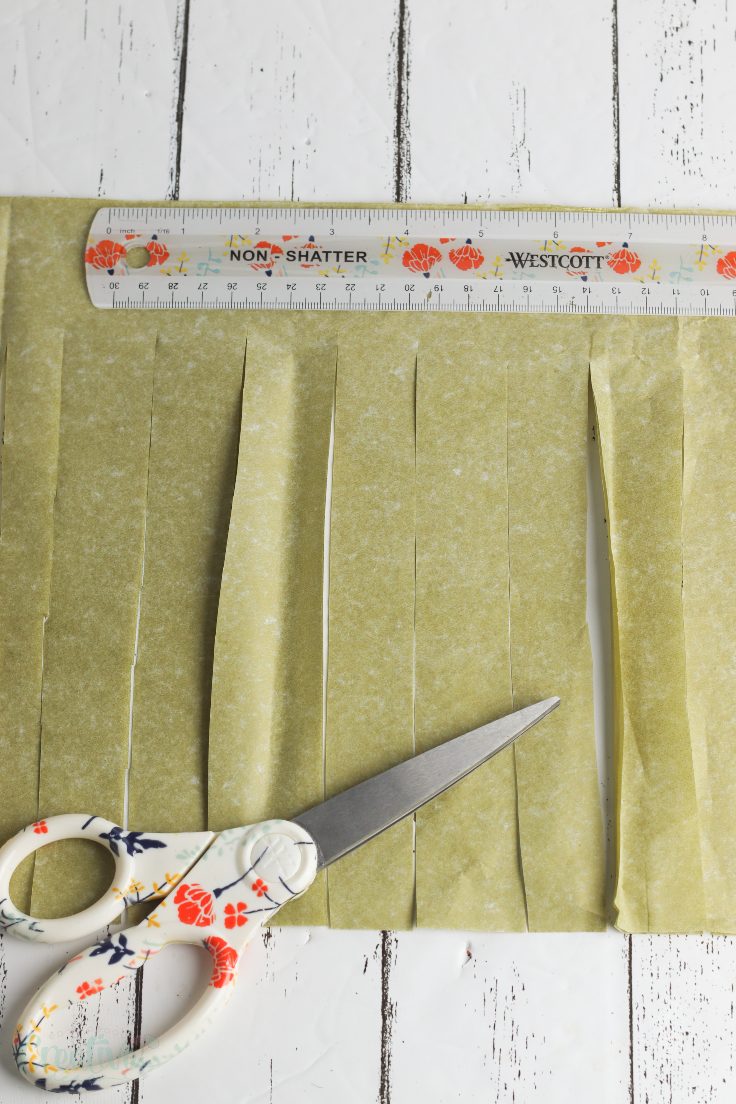 After the entire paper has been cut, fold the top edge over and roll the paper up. Secure the end with tape.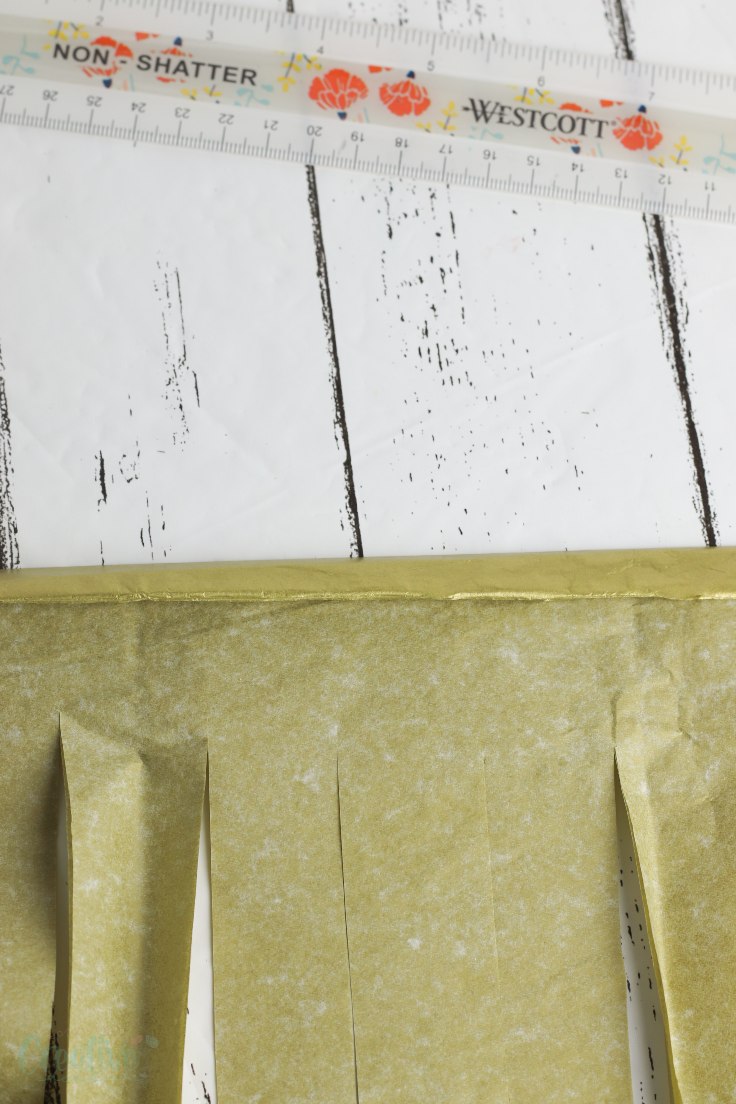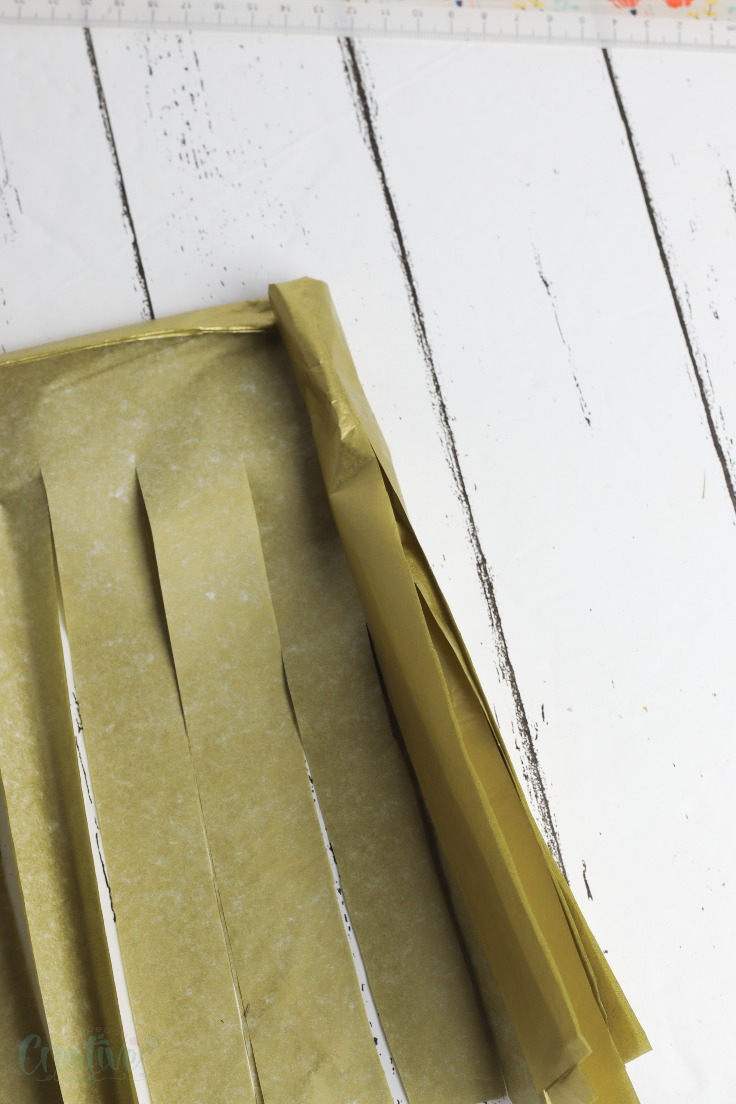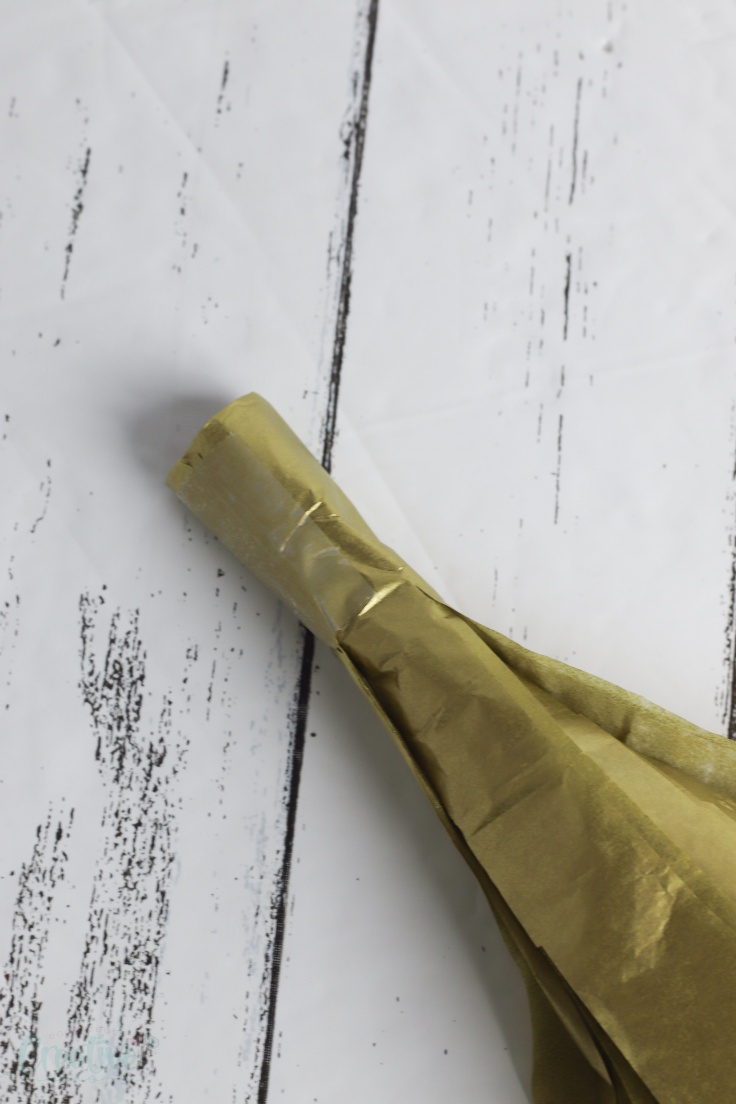 Tie a piece of ribbon around the top and curl each end using a pair of scissors.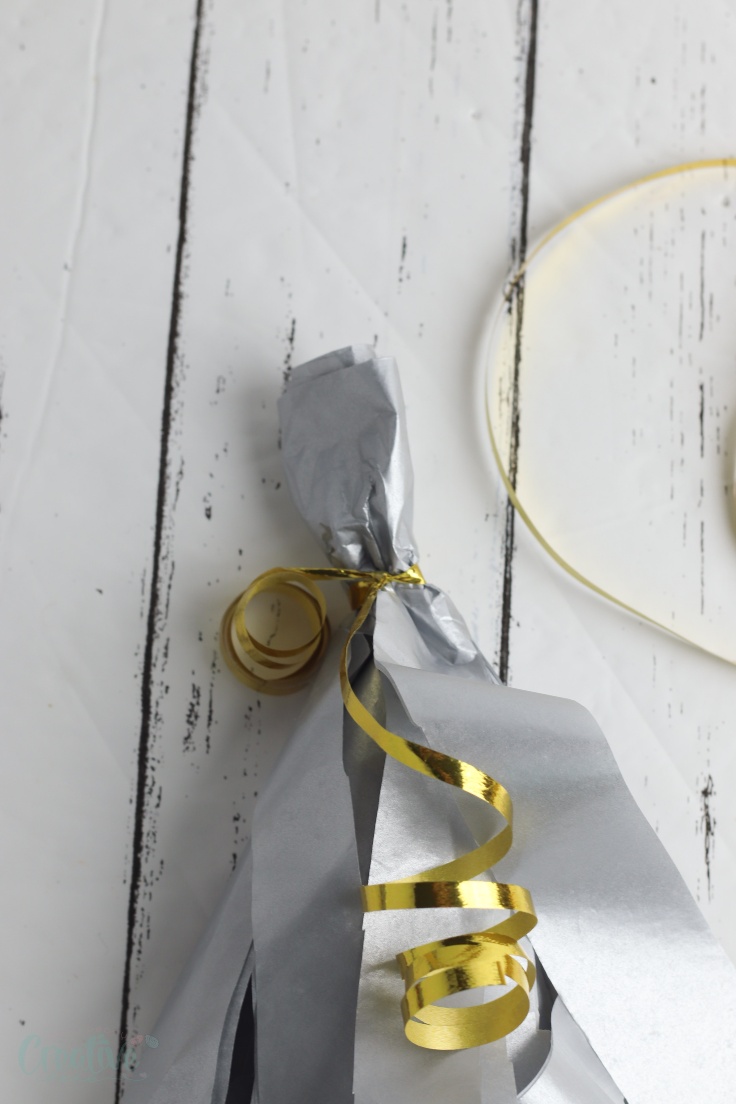 Thread another piece of ribbon through the back of each ribbon loop on the tassels to create a tassel garland.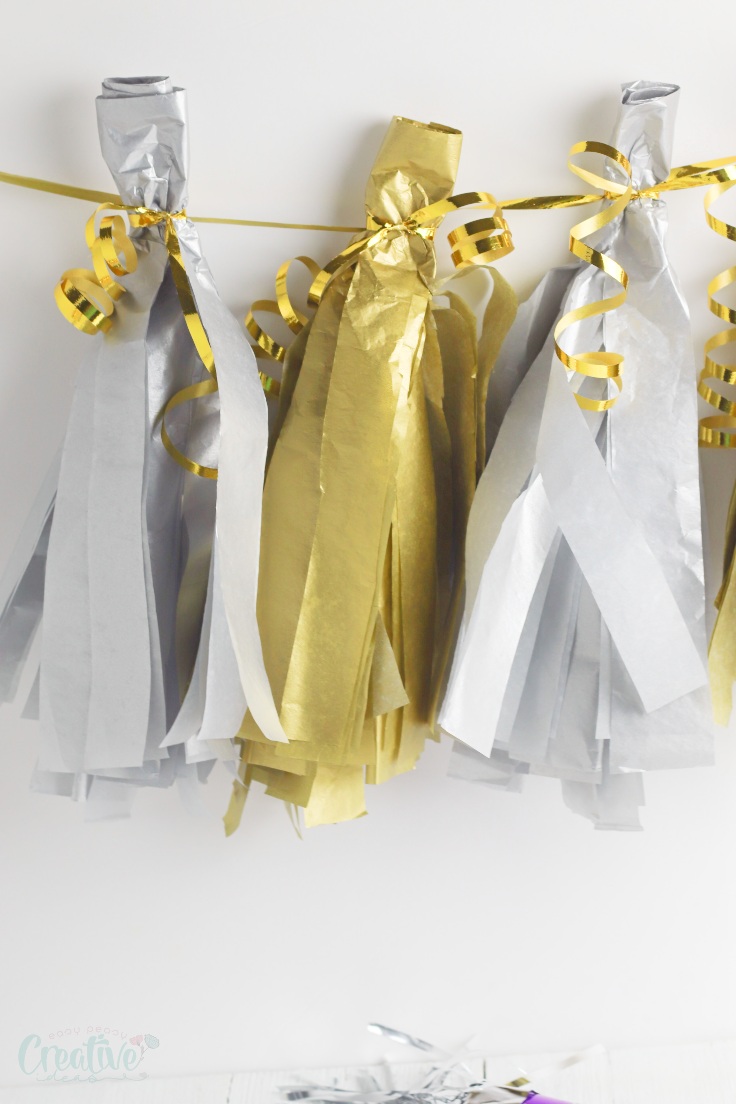 Pin to save for later