Article may contain Amazon & affiliate links. As an Amazon Associate I earn from qualifying purchases at no additional cost to you.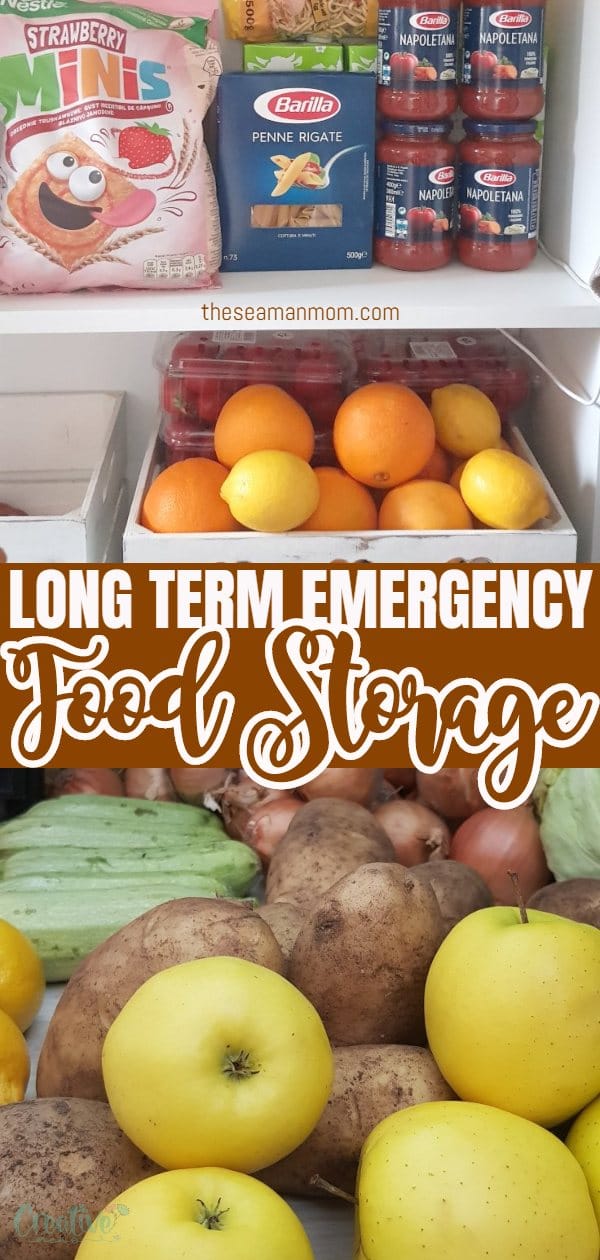 A crisis like a natural disaster could leave you reliant on your existing food supply. It helps to have an emergency food supply list on hand so get your pantry ready with these simple ideas for foods to stock up on!
Foods to stock up on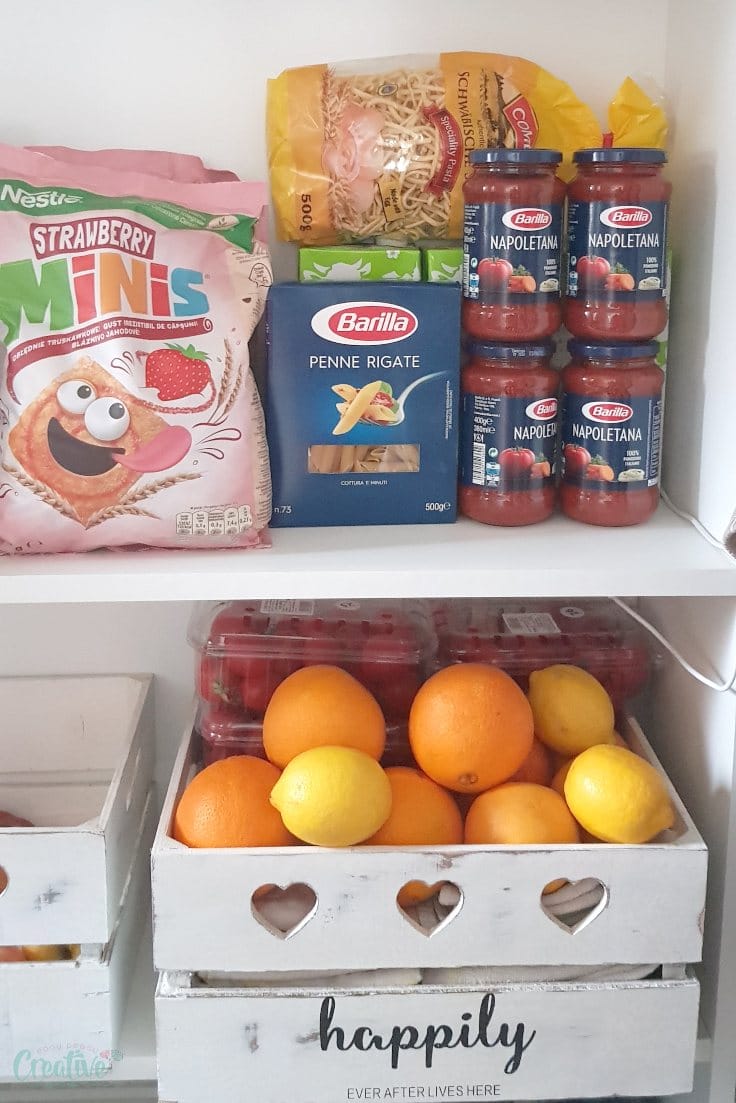 Am I the only one stockpiling food in the pantry and basement? Judging by what I see in the news and super markets, there's a lot of people stockpiling on tons of items, not only food. I've started to prepare well in advance, ever since the outbreak in Italy and in this article I'm gonna share with you what I found are the best foods to stock up on for such an emergency.
Although I'm not an expert at stockpiling as we like to serve mostly fresh food, I never run out of a few basics and that helped a lot in this situation, I already had a portion of what my emergency food list needed! I never pictured myself struggling to figure out the best foods to stock up on but we all live and learn. So here we are, in the year of 2020, dealing with an illness that doesn't show signs of stopping any time soon, forcing us to change our entire lifestyle!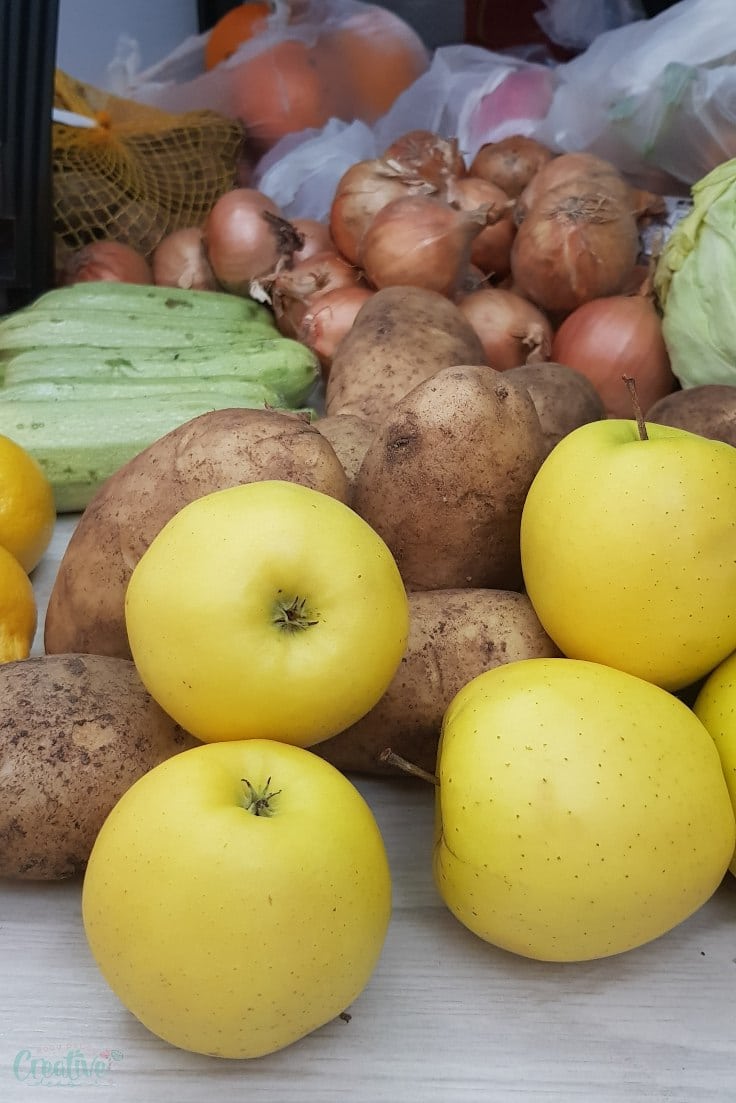 If long term food storage is not your best strength either, these ideas I've put together from my experience might be helpful. There's a lot to think about stockpiling on from food, to water, medicine or cosmetics but obviously everyone is worried mostly about food and water. So here are my ideas for foods to stock up on and what I plan to do in regards to our water supplies.
I've prepared for at least a month of lockdown but depending on how severe the situation looks in your neck of the woods, you could prepare for shorter or longer periods! No matter what you choose, the food will not be wasted, you will eventually go through all your supplies if you carefully organize your stockpile. I apologize for the photos, I wasn't able to take some fancy shots as I haven't had time to nicely store everything in the pantry yet, a lot of items still laying on the floor and under the staircase. But I wanted to share my pan with you since things are moving pretty quick already.
Emergency food storage tips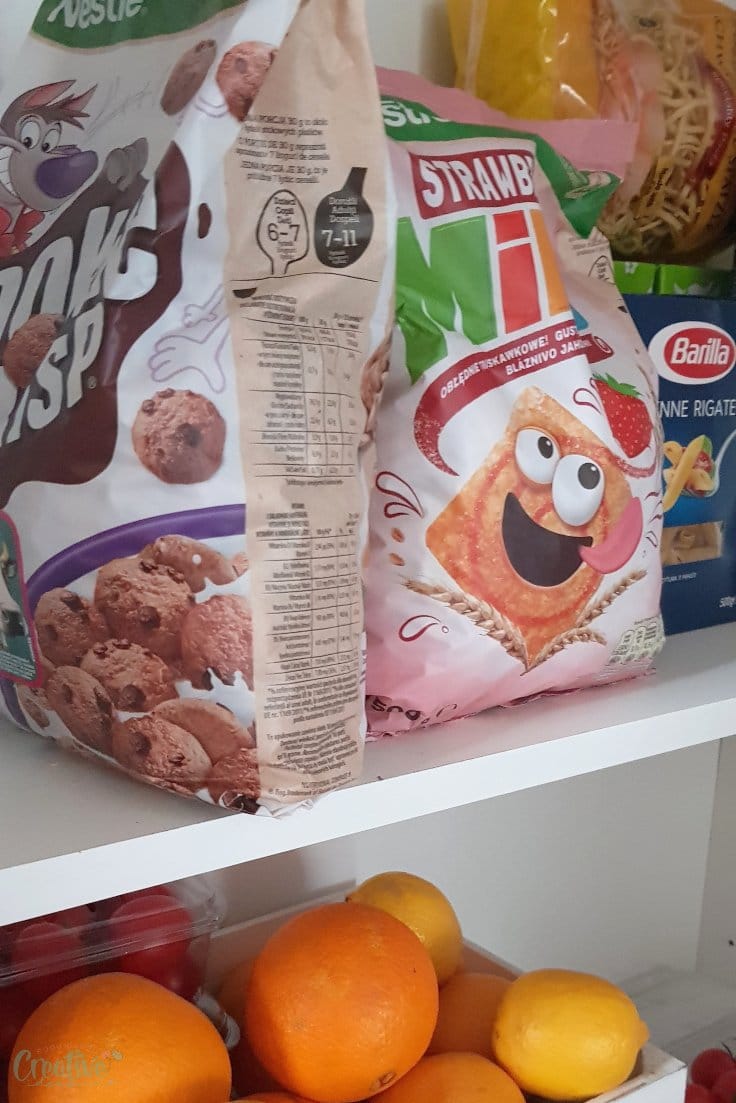 Stocking up on canned & dried goods
Most of us tend to fill the freezer as much as we can but this might not be the best idea! Do not rely on your freezer food entirely! In case of a power outage, your freezer food shelf life is going on a countdown.
Stock up on lots of canned goods such as corn, chickpeas, beans, tuna, salmon, chicken, crab, canned soups etc But keep all these for when fresh or cooked food supplies run low.
Don't forget to get enough cooking oil and vegetable oil.
Stock up on dry foods like rice, cornmeal, oatmeal & pasta! These are quite filling, they are not perishable and don't require freezing. They also don't require lots of water to make and cook so they're also gentle on your water supply. But keep these foods as last resort! Place bay leaves in the bags or near the unopened bags to keep ants and pest away.
Stock up on flour and tomato sauce! These are not perishable, don't need freezing and have a long shelf life. I mentioned these two in pair because if you're running out of food, you can always use flour to make your own pasta and serve with tomato sauce and garlic.
Don't forget the cereal, especially if you have kids. Get a variety of cereal to avoid boredom when breakfast time comes!
Get a bunch of snacks and sweets for kids, like peanuts, crackers, pretzels, chocolate, energy bars, wafers. This is going to be a very hard time for them and they'll need some culinary comfort.
Pasta recipes you will love:
Stocking up on fresh food
Buy fresh food like meats, vegetables, milk etc to cover a week's worth of supplies. Use these for the first week before resorting to the below supplies.
Buy a few weeks worth of your favorite fruit and vegetables and deposit them in a dark, cool place with good ventilation and no direct sunlight. You will not be able to keep these foods fresh for long periods though so you'll eventually start freezing them.
As you notice fruit and vegetable starting to go bad, cut them into small pieces, store in individual bags for single use and freeze the bags.
If you notice the potatoes are starting to soften or grow roots, peel, clean and cut them into cubes for later use in mashed potatoes or/and restaurant style for later use as french fries.
Buy fresh herbs and freeze them after washing and chopping. They don't take up lots of space and add so much flavor and color to cooked meals. Use them in combination with dried spices to give flavor to plain foods if you end up running out of supplies and have to cook with whatever is left (like plain pasta or rice)
Foods to stock up in the freezer
Freeze meats like chicken, beef, pork or fish in individual servings.
Cook as many meals as you can (depending on the size of your freezer) and start using these when your fresh food is out. Divide into daily containers and freeze.
Freeze milk in small plastic bottles
Freeze butter. Use it to make mash potatoes or spread on plain rice or pasta if food supplies are running out.
Freeze eggs. You can freeze them individually, or beaten, ready for omelettes, boiled or cooked.
Bake your own bread if you can't find it in your bakery. If you have plenty of flour, there's no need to freeze any bread, you can always bake fresh bread when needed.
Make tortillas instead and freeze them. These take up less space than bread.
If you don't have enough plastic bags to freeze all the food, layer newspapers or used printing papers and deposit solid food on the layers then stack them up.
Foods I pre made and stored in my freezer:
Stockpiling on water
Buy and store as much water bottles and gallons as possible, at least 1 gallon per family member per day, for at least a month. Take into consideration the water used to cook food.
Consider investing in a water filter so you can drink tap water too if you're running out of bottled water.
If needed, when running short on water supplies, cut back on water intake to 1/2 liter per family member per day.
If you're running out of water, use rain water or water from a river as a last resort. Boil the water, let it cool then double strain through clean cloths.
Freeze as many water cubes as the space in your freezer allows it. If you happen to run short on water supplies, sucking on water cubes will help with thirst and also extend the life of your water supply.
Pet food stockpiling
Buy about a month's worth of dry food for your furry friends.
Purchase some fresh bones and freeze them individually.
Extend the life of your pet's food supply by boiling rice with bones and vegetable peels, freezing the soup in individual servings and mixing the homemade food with a portion of their dry food, smaller than you serve them usually.
This is a good time to give your pets any left overs, no food is to be wasted!
Tips for making the best out of your food stockpile
Keep all foods off the floor, on a shelf, in case of flooding.
Start using perishable foods first then resort to the freezer foods and lastly, use the canned goods and dry foods such as pasta and rice.
Don't throw away the vegetable peels! Freeze them instead and use in soups.
Serve dry, crunchy snacks between meals to reduce the amount of food consumed during meals and extend the life of your food supply. Popcorn is a great choice as it's quite filling & almost everyone loves popcorn. Unsalted is best as salted popcorn makes you thirsty, forcing you to go through your water supply faster than planned.
I hope these simple guidelines will help you through these hard day! Stay safe and take good care of yourself and your loved ones!
Pin to save for later