Learn to make delicious, golden, crispy chicken with this easy lemon fried chicken recipe. Creates tender/crispy chicken breast pieces with a lovely golden coating, great with mashed, boiled or fried potatoes.
Fried Lemon Chicken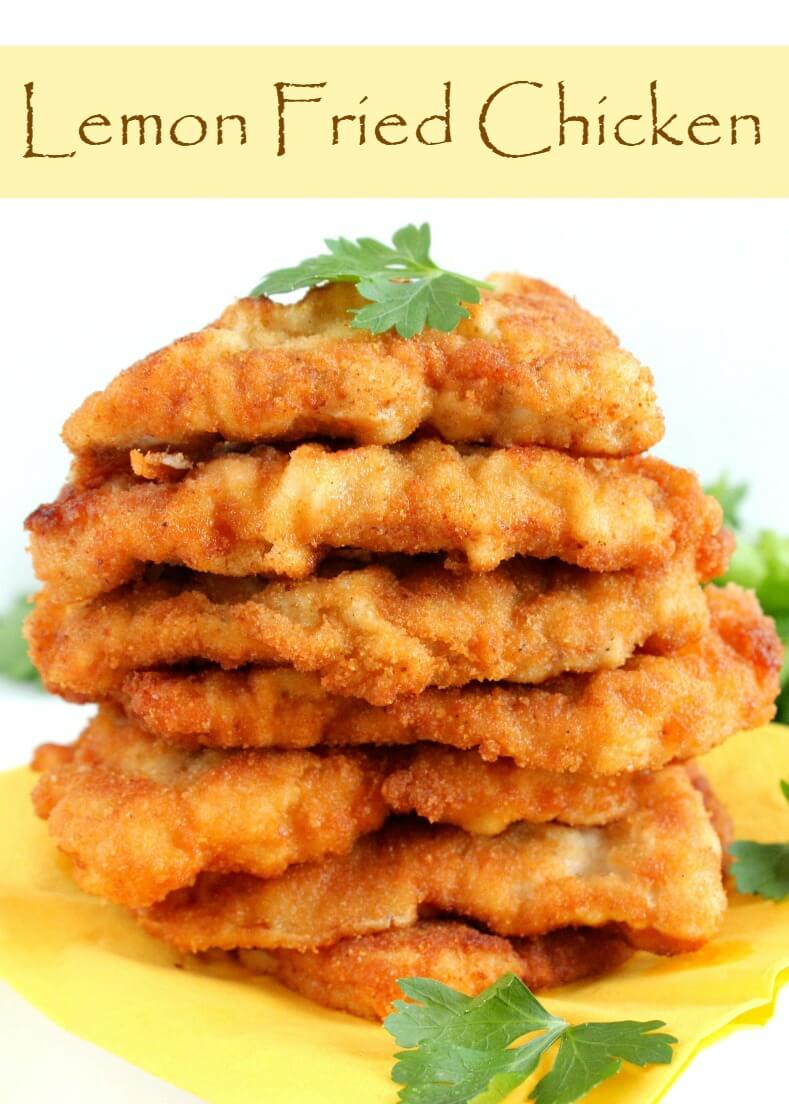 Take your average chicken schnitzel to the next level with an easy and quick to make lemon fried chicken! This fried lemon chicken recipe makes a lovely dinner that even kids will love helping you to prepare and then eating.
I love making this lemony fried chicken! It's delicious and quick to make at home so you can enjoy your favorite restaurant recipe in the comfort of your home, anytime you crave some delicious lemon fried chicken. While the original Austrian recipe calls for veal or pork, my favorite is this chicken version as it's lighter, healthier and tastier.

SEE MY MOST RECENT VIDEOS HERE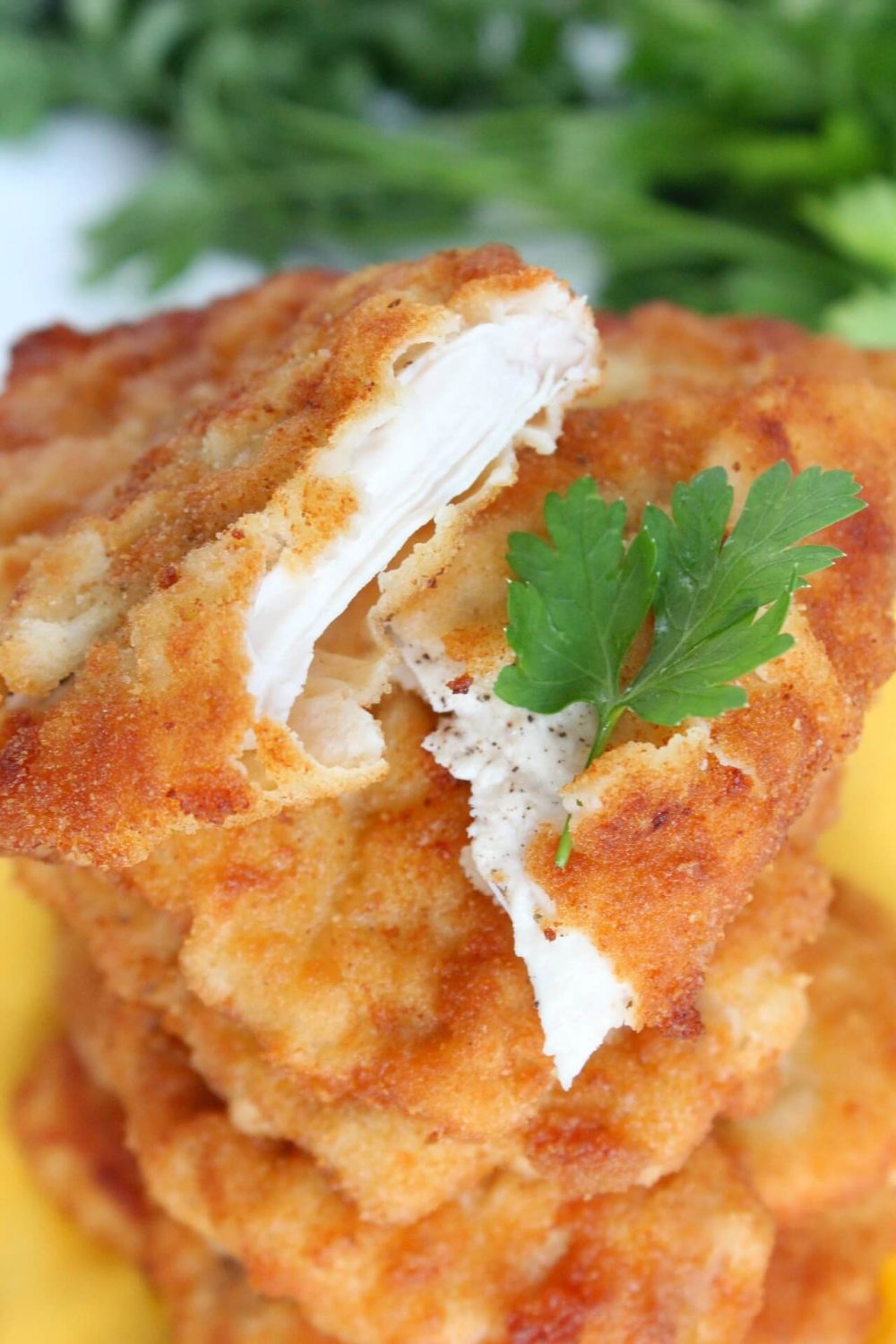 Lemon fried chicken is a simple, budget friendly recipe that anyone can make. It works great with fries as well as mashed and boiled potatoes but my favorite way to serve this recipe is next to a big, healthy bowl of salad. Some might even choose to make a dip, sauce, homemade mayonnaise or serve it with a dollop of sour cream.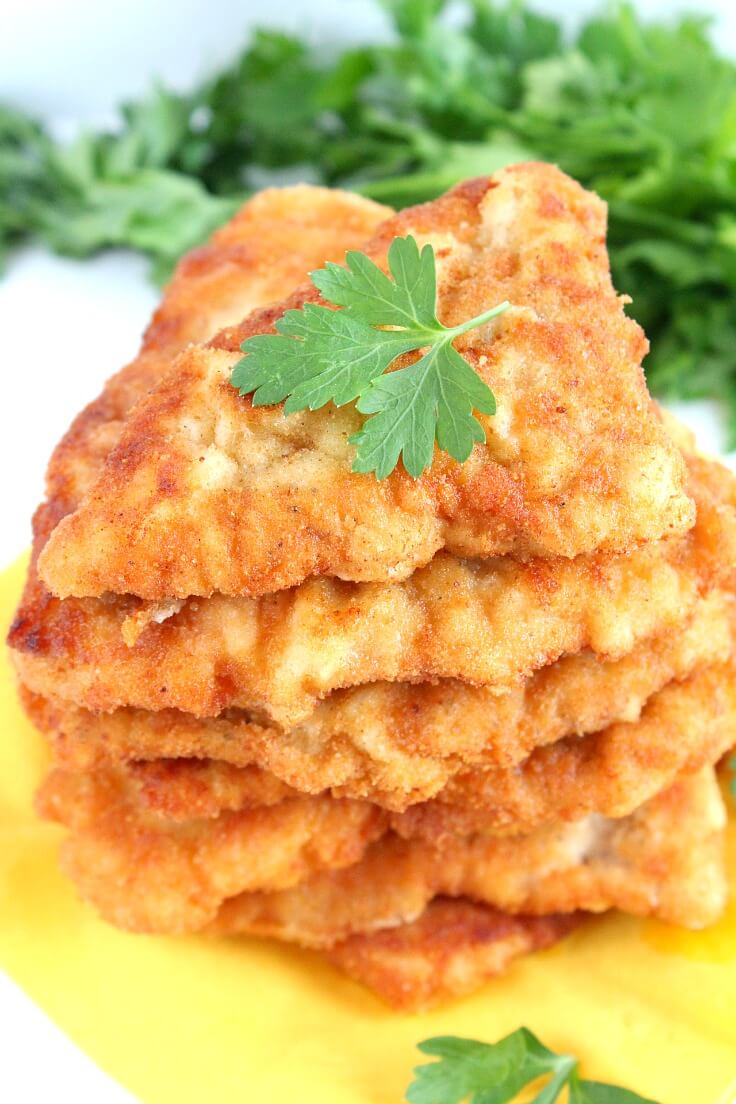 This is probably the best chicken recipe you can make! Kids love it, adults love it, it's so tasty, everyone will ask for more. Simple to make, this timeless lemon fried chicken is bursting with flavors! And the whole secret is just a good soak in lemon juice.