Stuffed cabbage rolls with mince is a hearty, delicious dish consisting of tender leaves of cabbage stuffed and rolled with meat, garlic, onion & rice. Perfect for a Christmas dinner!
Stuffed Cabbage rolls with meat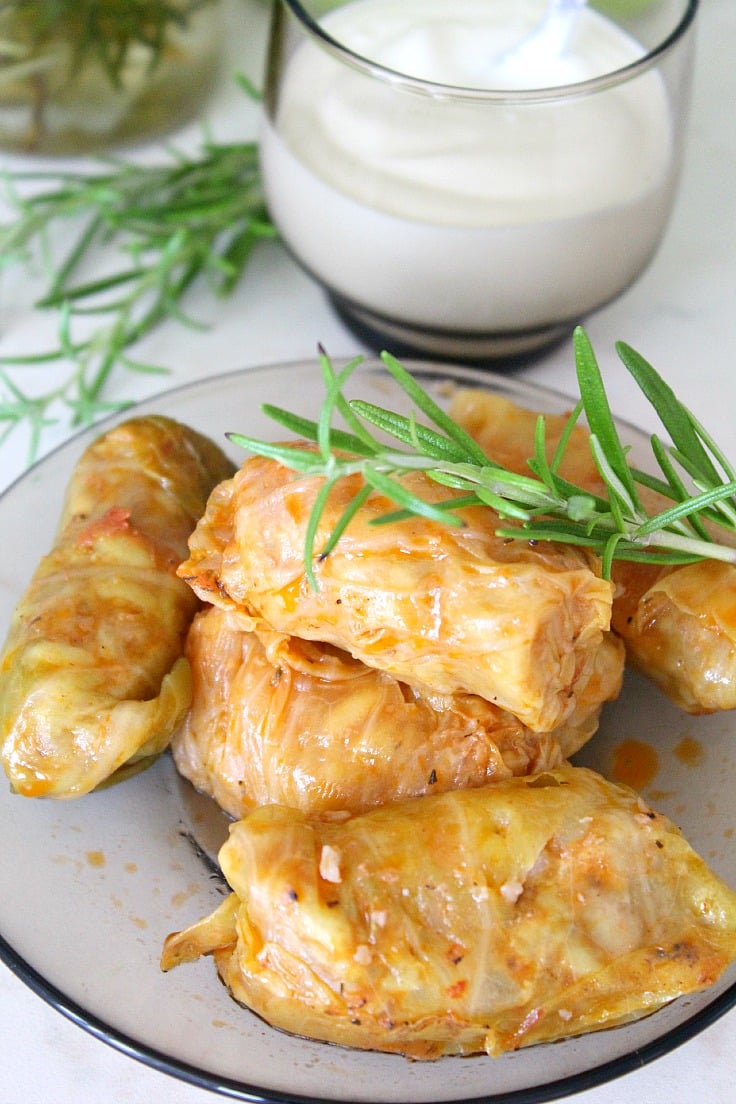 This recipe is a delicious dish, consisting of cabbage leaves rolled with meat (chicken, pork, beef or lamb) , chopped onions, garlic and rice. They can also be made vegetarian. Minced meat is our favorite filling, especially at Winter time. This recipe is very popular around Europe, particularly Balkans and Mediterranean area, seasoned with lots of garlic and spices.
Over the weekend, my mom who's the best undercover (and undiscovered) cook ever, and I mean EVER, prepared this dish which is one of her most famous and insanely delicious dishes. You see, it's almost impossible to keep a diet or follow a fad lifestyle around here, as my mom cannot help herself, she keeps stuffing our faces with this amazing food. Each and every time I promise myself that those 3 rolls I plan to eat are the only ones I'll eat. But of course, I fail! With grace and some extra weight. My taste buds couldn't be happier though.
Stuffed cabbage rolls with mince meat recipe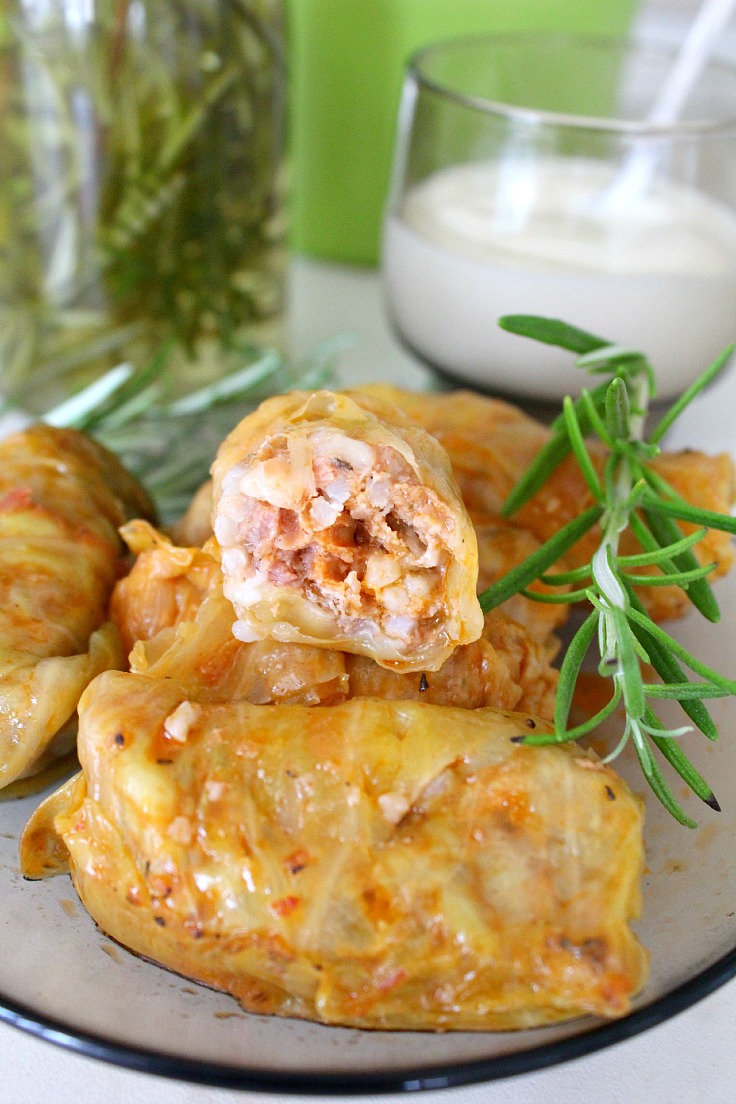 Ingredients:
Pickled / Fresh Cabbage – 2 (medium size)
Chicken / Lamb /Pork / Beef Meat – 1 kg = 2 lbs
Rice – 250 grams = 8 oz
Onion, chopped – 1
Eggs – 2
Garlic, mashed – 1 bulb
Tomato paste – As preferred
Bay Leaves – 5-6
Grounded Pepper – To taste
Dill Sticks – 3
Thyme – To taste
Directions:
Finely mince the meat, mix with rice, chopped onions, mashed garlic, eggs, salt, grounded pepper and some tomato paste until everything becomes a homogeneous paste.
If preferred spicier, add paprika to the meat mixture during preparation process.
The pickled cabbage can be replaced with fresh cabbage, scalded in borscht until it gets softer.
Remove the stubs from the cabbage leafs and then cut each leaf in half (depending on their size)
Put a little amount of meat (about a spoonful) on a piece of cabbage leaf and roll, making sure to nicely tuck in the edges.
Choose a very thick pot and place the cabbage stubs, previously removed from the leaves, until they form a bed on the bottom of the pot. Add dill sticks and thyme.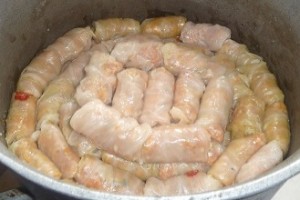 Lay the rolls inside the pot, in circles, adding a bit of tomato paste, bay leaves and peppercorns in between the layers. When you're done layering the rolls, add a layer of chopped cabbage on top with a bit of tomato paste and if the meat is very lean, drop a bit of sunflower oil.
Cover everything with water.
Put 2 lids on: a small lid that will fit inside the pot and will cover the ingredients and a large lid that will cover the pot.
Boil everything for about 3 hours, on a very low heat.
Serve with pickled chili peppers and sour cream or yogurt.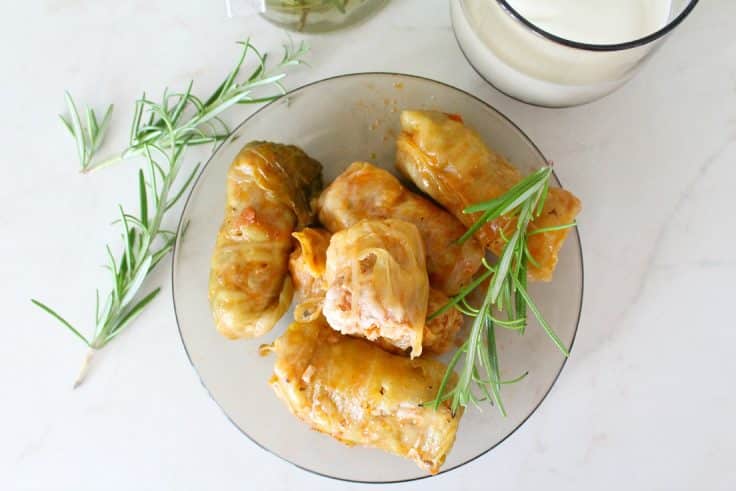 Enjoy and be careful to that drooling following up. Once you take a bite you're hooked for life!
Tip – use a bib when serving these; they're so delicious you'll forget your table manners in a second!