Article may contain Amazon & affiliate links. As an Amazon Associate I earn from qualifying purchases at no additional cost to you.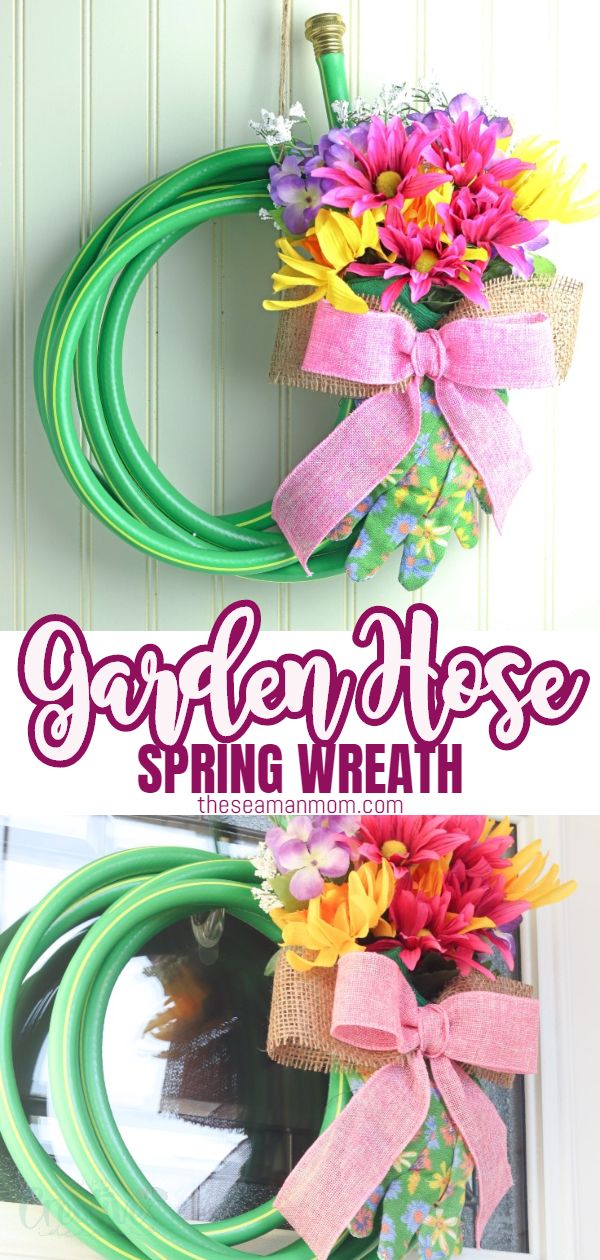 Give your guests a bright welcome with this garden hose wreath! This lovely DIY spring wreath is so simple and quick to make and will bring so much color and cheer to your front door!
Garden hose wreath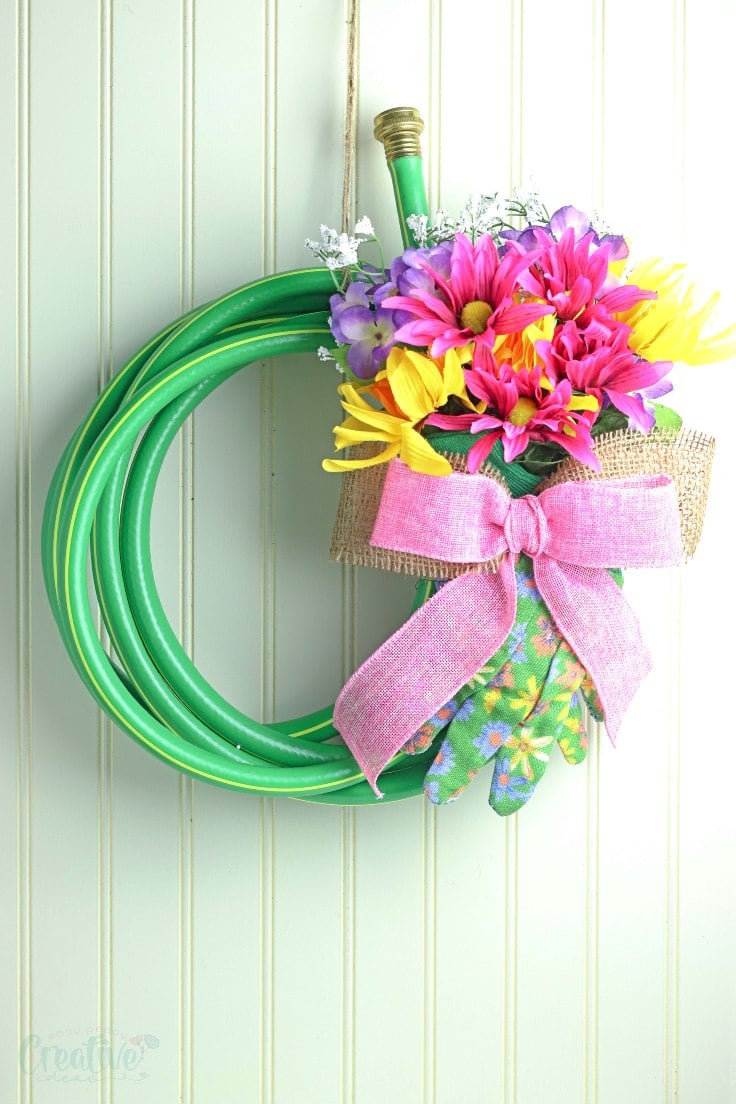 I love spending time in my garden! And that means all things gardening make me so happy! To celebrate my love of the garden, I made myself an adorable garden-inspired wreath. Made from a garden hose and decorated with gardening gloves and flowers, this cute garden hose wreath is a great way to welcome spring to the neighborhood this year.
Other spring ideas you will love:
How to make a water hose wreath
While this garden hose wreath looks adorable, there are a few things you need to do to prep your garden hose before turning it into a wreath:
Cut the hose to size. Most garden hoses are too long to turn into a wreath. Start by looking for a short garden hose. But if you can't find one, simply use a sharp knife or a pair of sharp scissors to cut the garden hose to the size you need.
Keep the hose in place. Too keep your hose from unraveling after you hang it on your door, you're going to want to secure the ends in place. One of the best ways to do that is with a zip tie or floral wire. Arrange the hose the way you want it to look, then use a zip tie or floral wire to secure the ends of the hose in place. As you decorate your wreath, use the flowers to cover the tie.
Use floral foam. To secure your florals and other decorations on top of your garden hose wreath, attach a piece of floral foam to the center of the hose. The foam is perfect for securing decorations to the side if the wreath!
Don't forget your hot glue gun. After arranging the hose into a wreath, plug in your hot glue gun. Use the gun to secure all your decorations in place. The glue is great for arranging all your decorative elements and keeping them from falling off the wreath as it hangs on your door.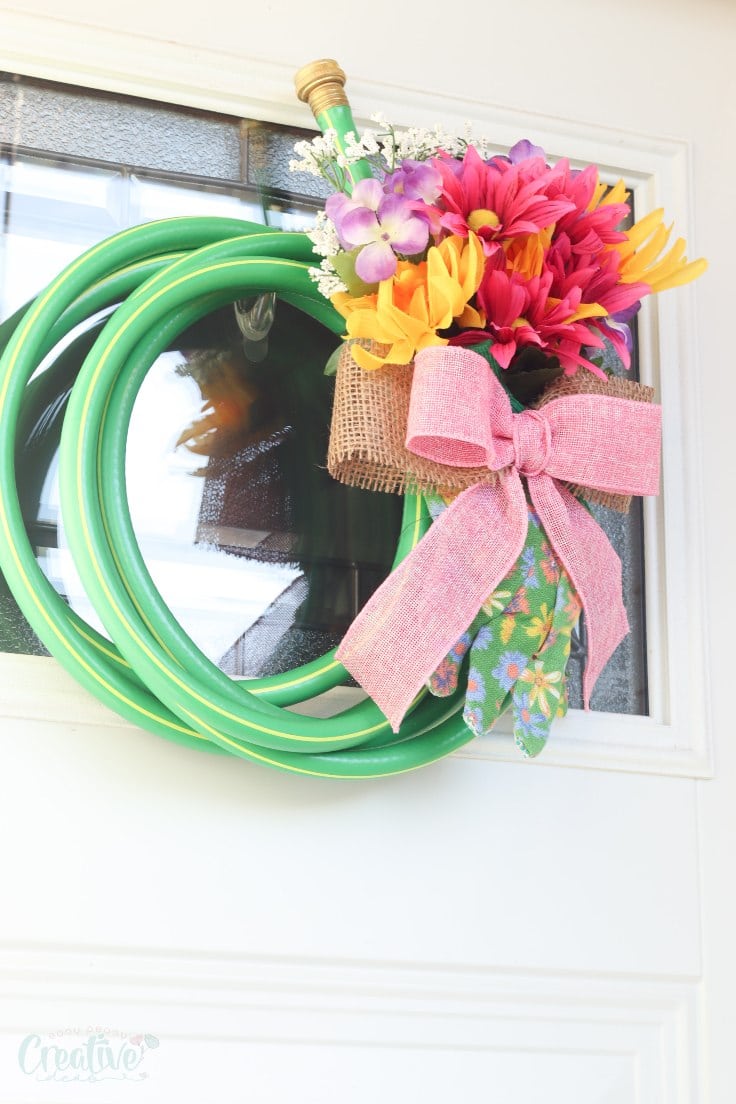 Decorating your garden hose wreath
Now that you have your wreath ready, it's time to decorate it! There are so many great ways to decorate your garden hose wreath. I decided to keep with the garden theme by adding a few gardening elements into the decorations, along with some pretty spring flowers. If you're looking for other ways to decorate your hose wreath, try some of these fun decorations:
Gardening shovels and rakes
Gardening gloves
Twigs and branches
Seed packets
Faux flowers
Filler flowers
Ribbon
Burlap
Hose nozzles
Butterflies
Birds
DIY Garden Hose Wreath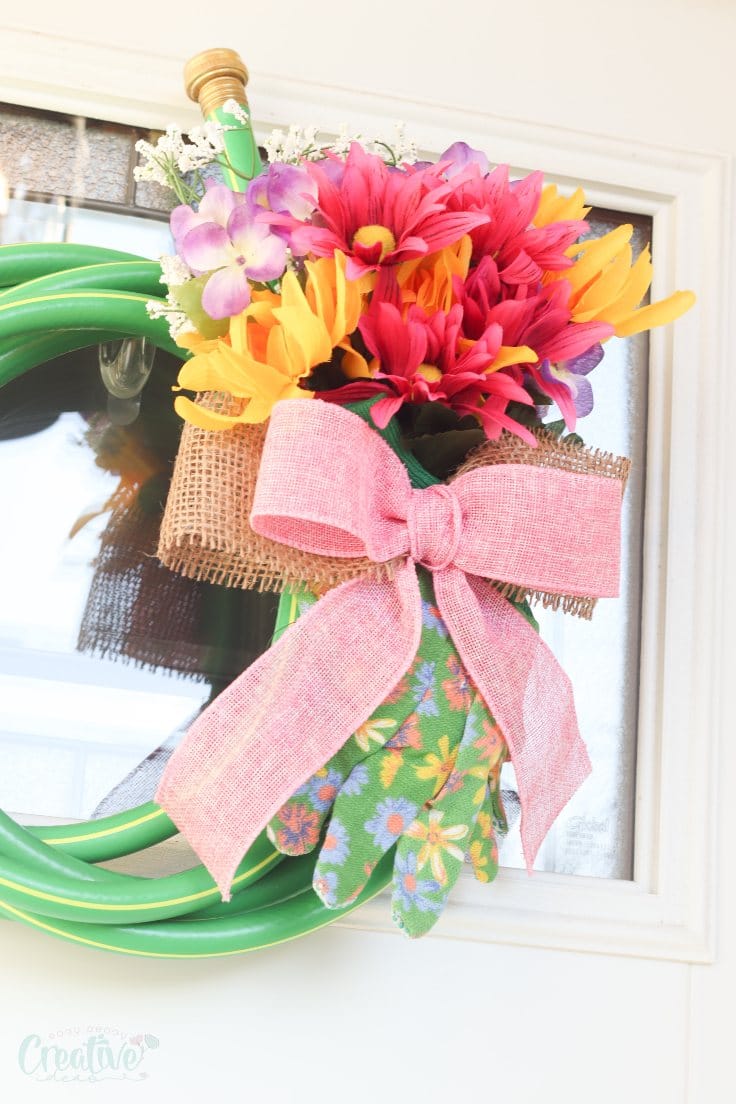 Supplies:
Garden hose
Zip ties
Floral foam
Floral wire
Gardening gloves
Flowers
Ribbon
Hot glue gun
Instructions:
1. Form a circle with the garden hose and secure the ends with zip ties or floral wire.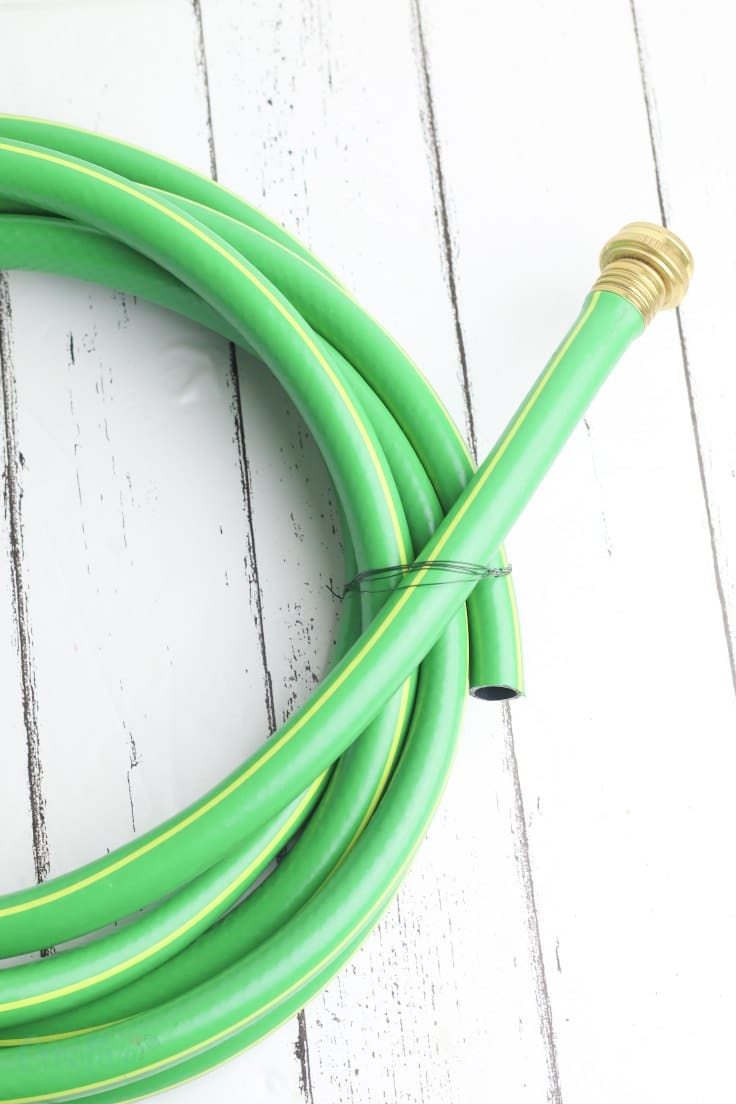 2. Place a piece of floral foam on the side of the wreath and secure with floral wire.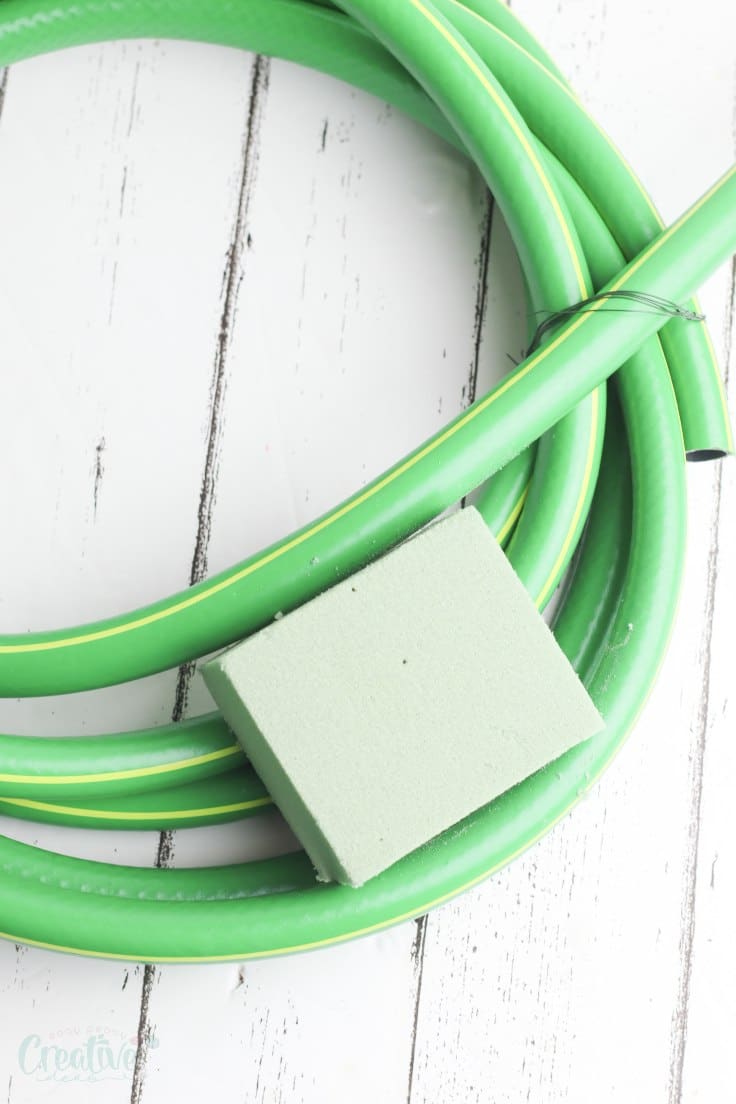 3. Attach flowers to the foam and secure with glue.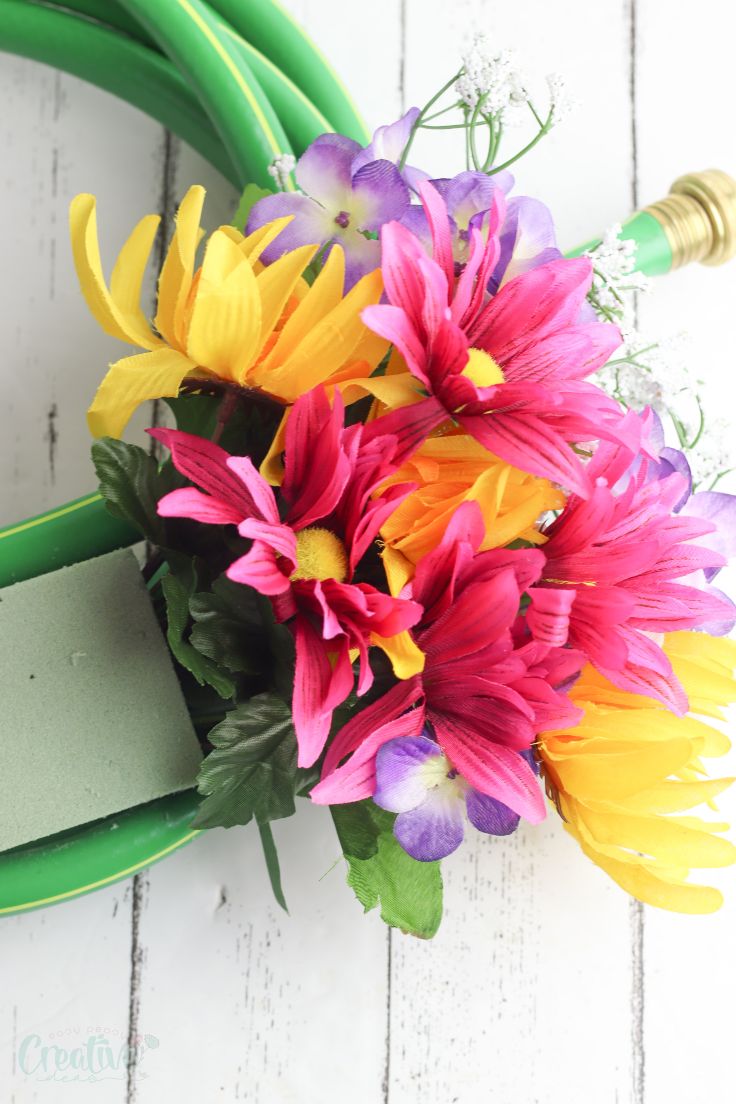 4. Glue gloves to the bottom of the flowers.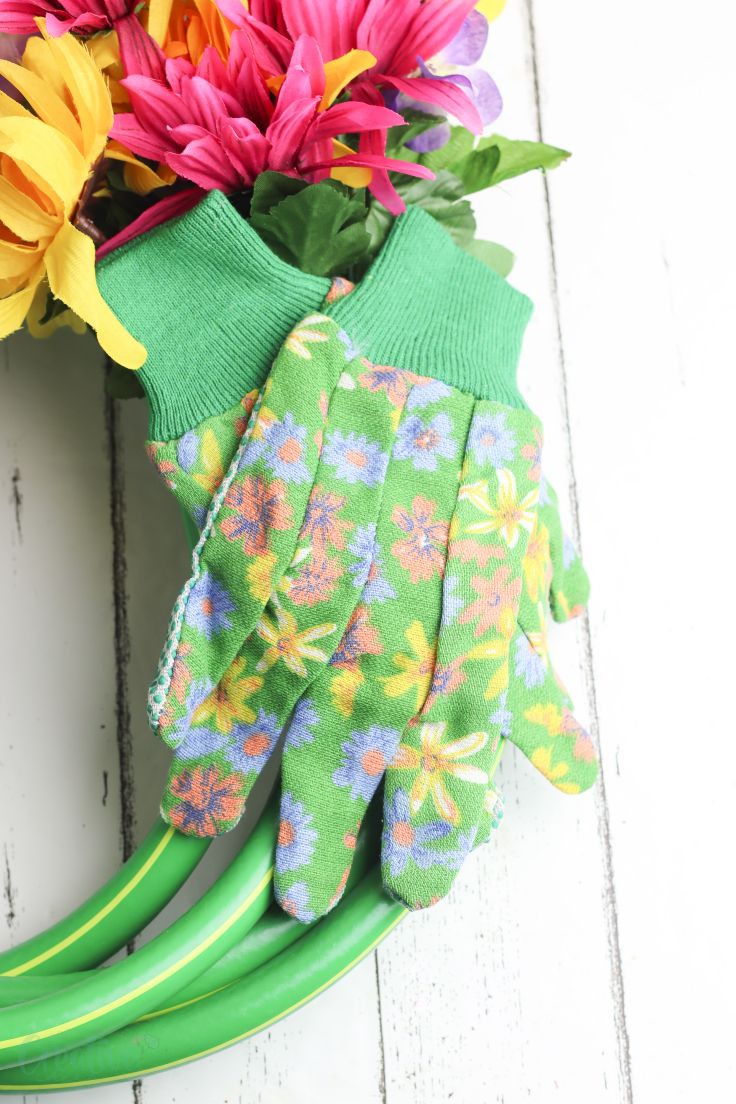 5. Tie a bow around the gloves.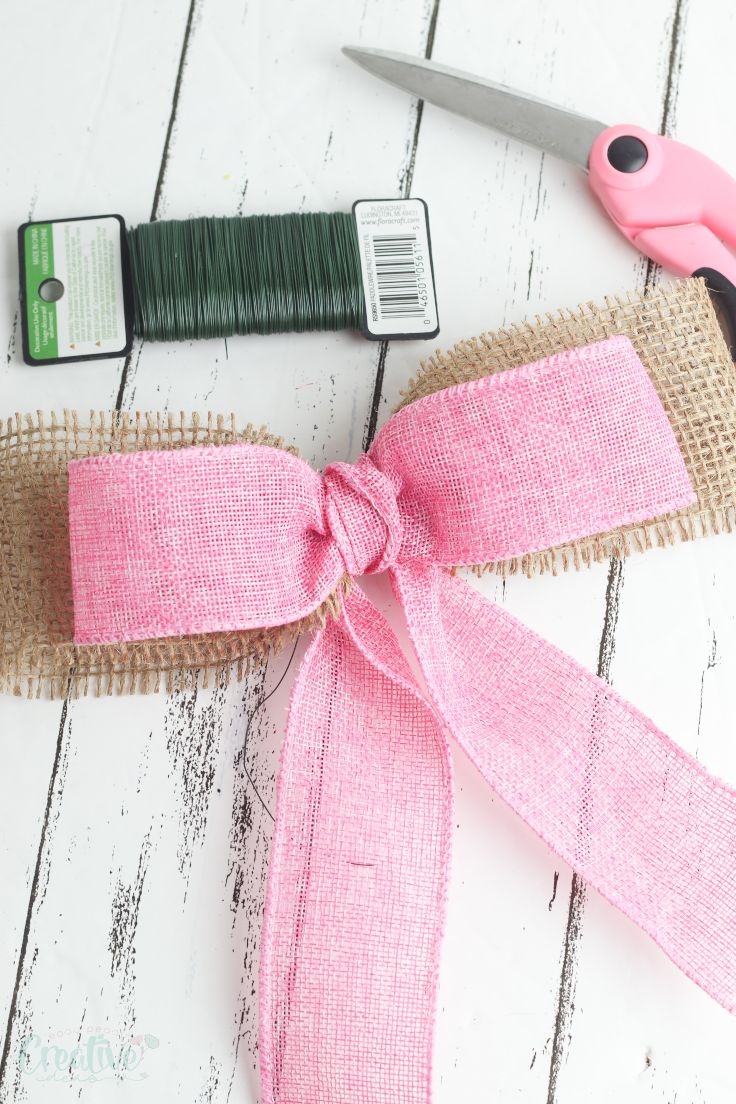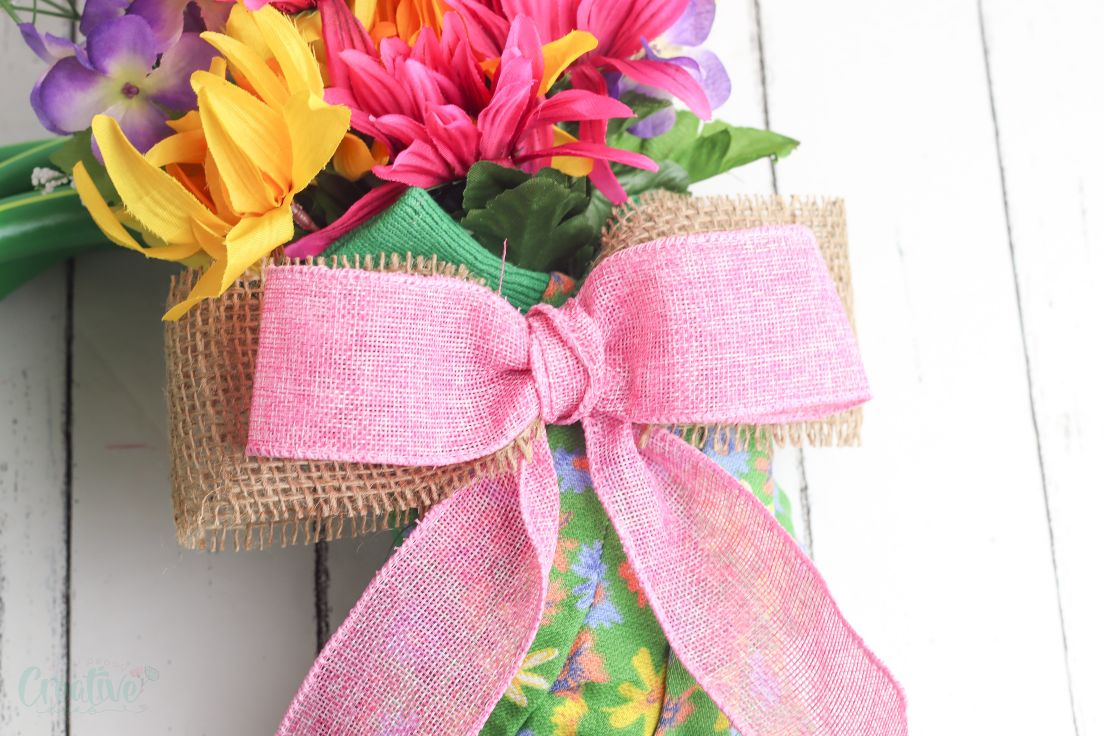 Pin to save for later